Instead of jumping right in with sharing all about our trip, I thought I'd start out with a vacation overview and highlights post. We left for our trip on July 4 and returned on July 16, so that's 13 days of travel to report on!
States Traveled Through:
MO, IL, IN, OH, PA, NJ, NY, MD, WV, VA, NC, TN, KY
States Slept In:
OH, NJ, NY, VA, NC, TN
New States Visited:
None
Most Hours Driven in a Day:
11
Most Random Roadside Attraction:
Casey, IL, home of big things in a small town.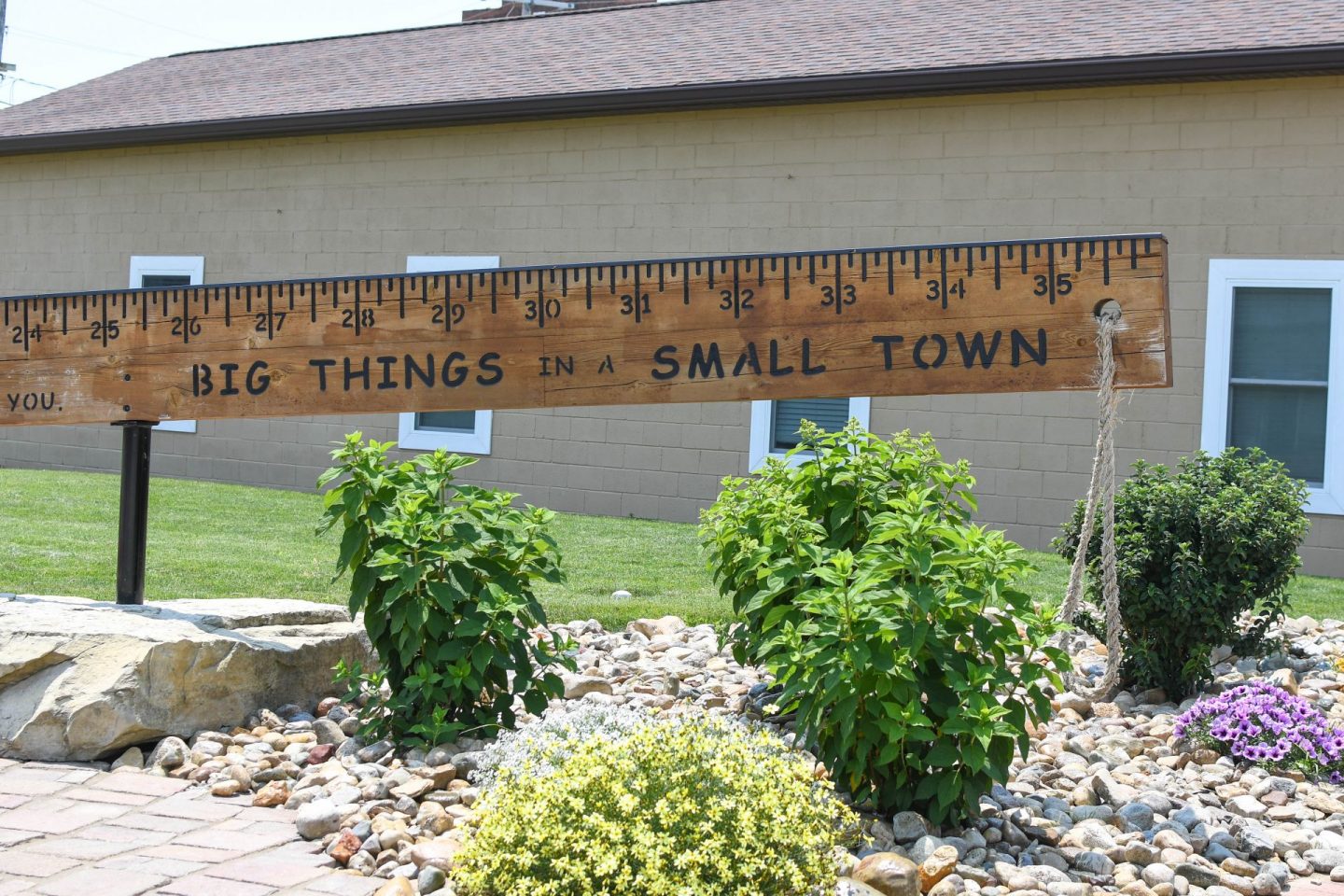 Most Frustrating Part of the Drive:
Route 80 in PA coming towards NJ, with lots of traffic and no bathroom stops in sight.
First Family Members Seen:
Dave's parents, followed by his sister, brother-in-law, and nephew, and his other sister.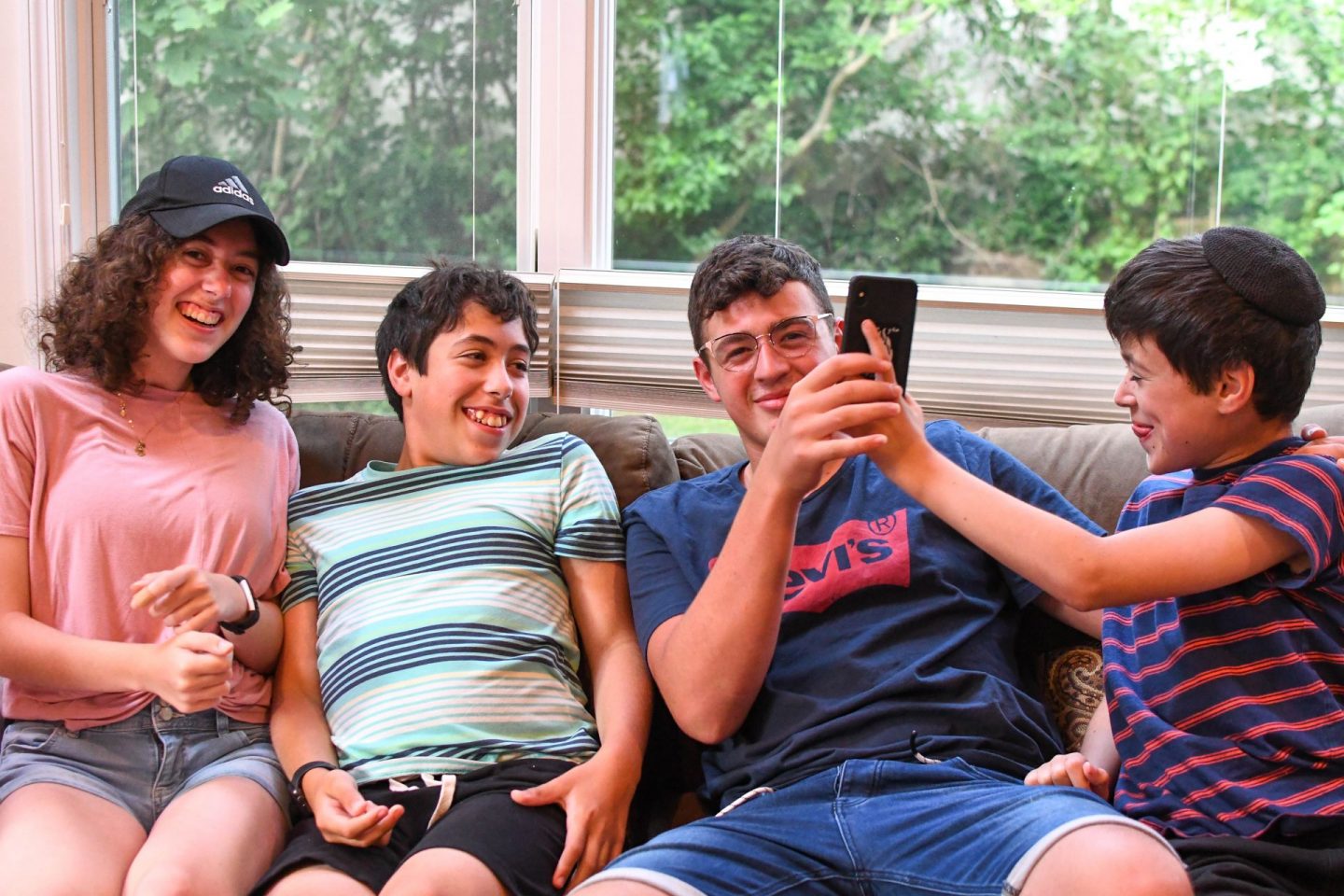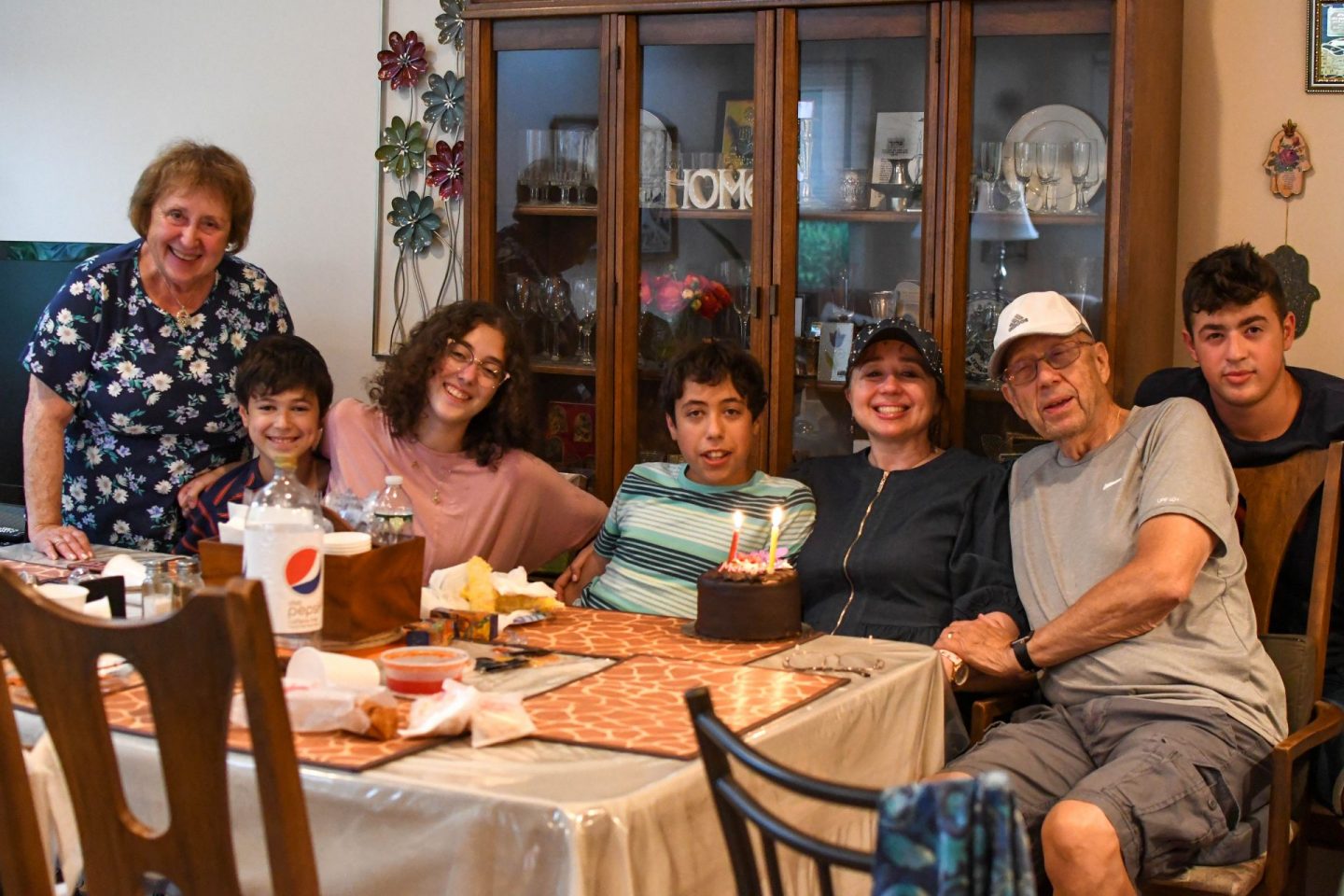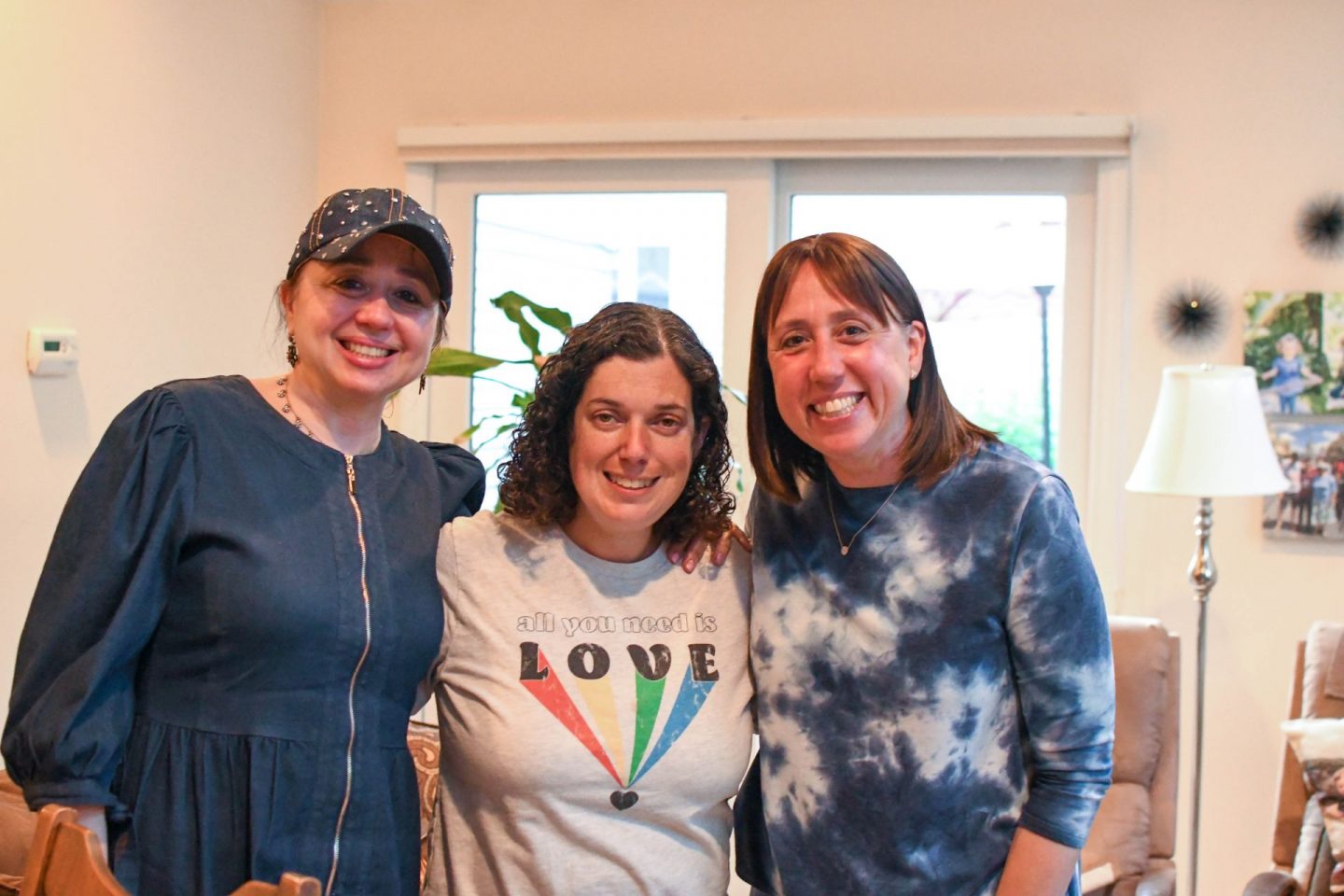 Biggest Family Get Together:
Brunch meet up at my brother-in-law's restaurant with Dave's parents, uncle, sisters, and nieces. Plus babies!
Nieces and Nephews Seen:
2 nieces, 4 nephews, 3 spouses, 9 children.
Times We Ate at My Brother-In-Law's Restaurant:
3
Zoos Visited:
None. What?!
Malls Visited:
2, the first being the new American Dream Mall in NJ.
Rides We Went on in Coney Island:
The Wonder Wheel and Dave and Zachary went on a roller coaster.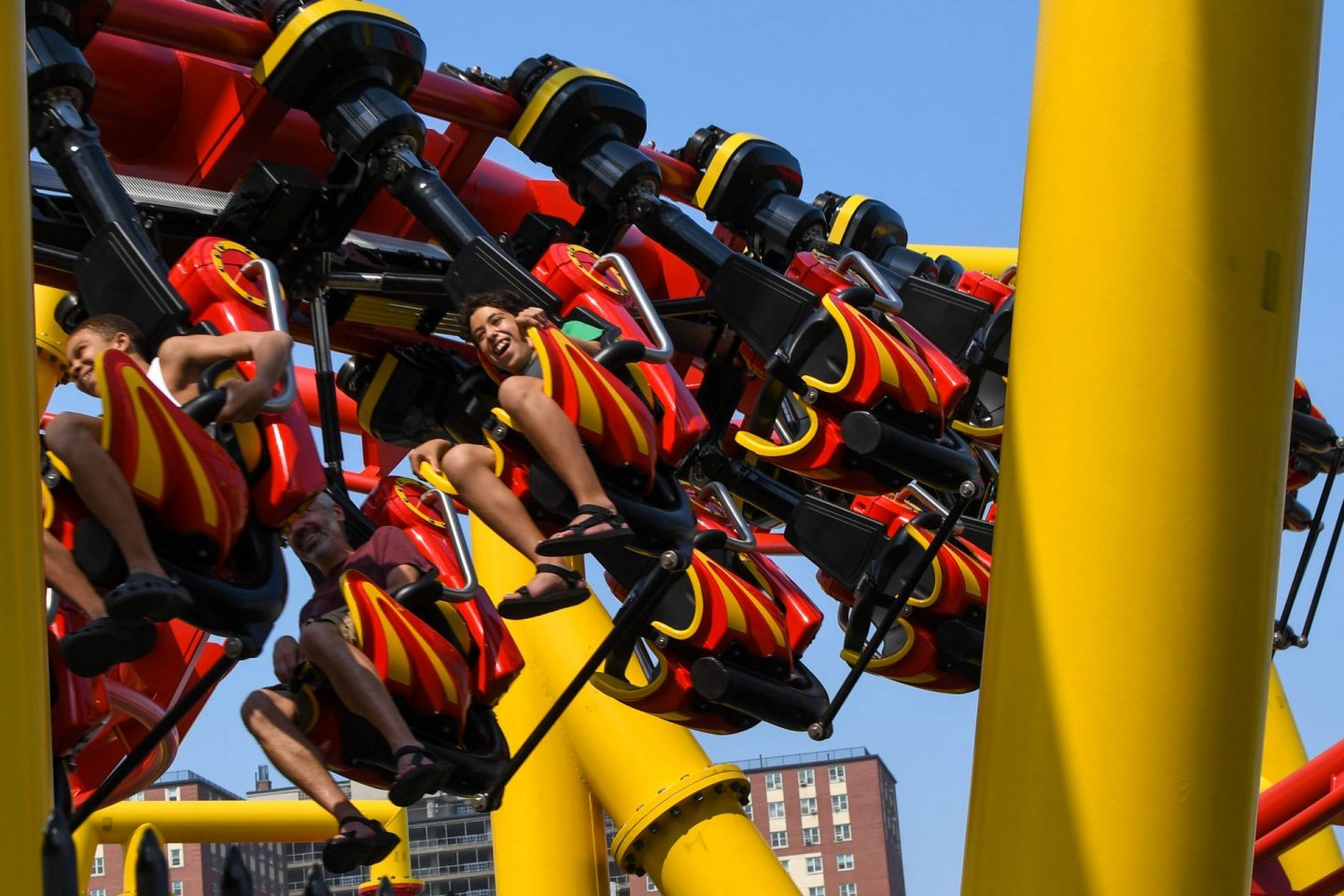 Adults vs Children at Dinner with our Nieces:
Adults – 4. Children – 9 (if you count mine as kids – their kids are much younger!)
Steps Climbed at the Vessel in NYC:
I didn't count.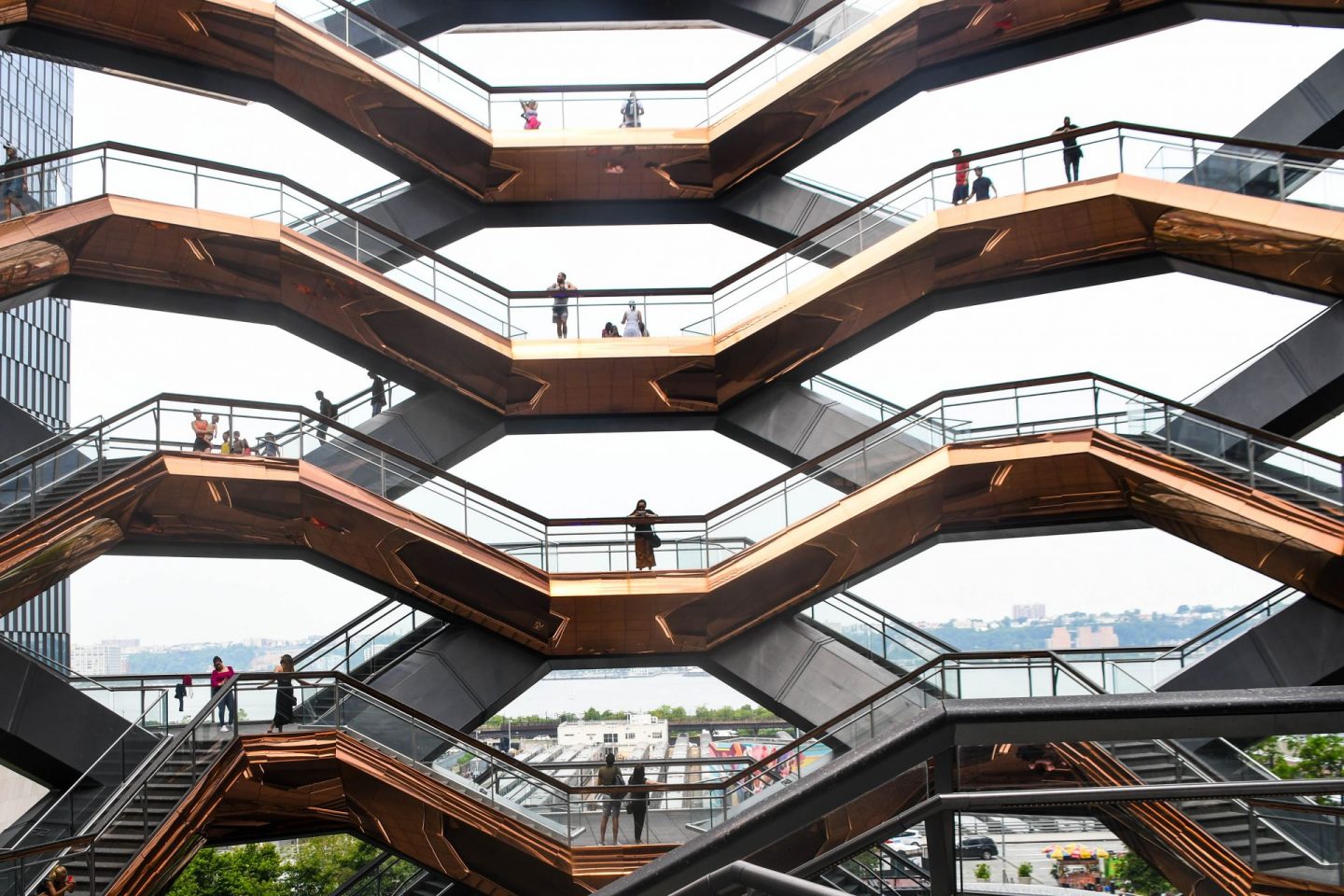 Times Simon Said His Stomach Hurt in NYC:
I also didn't count.
Friends Visited:
One family, who used to live here and now live in NY.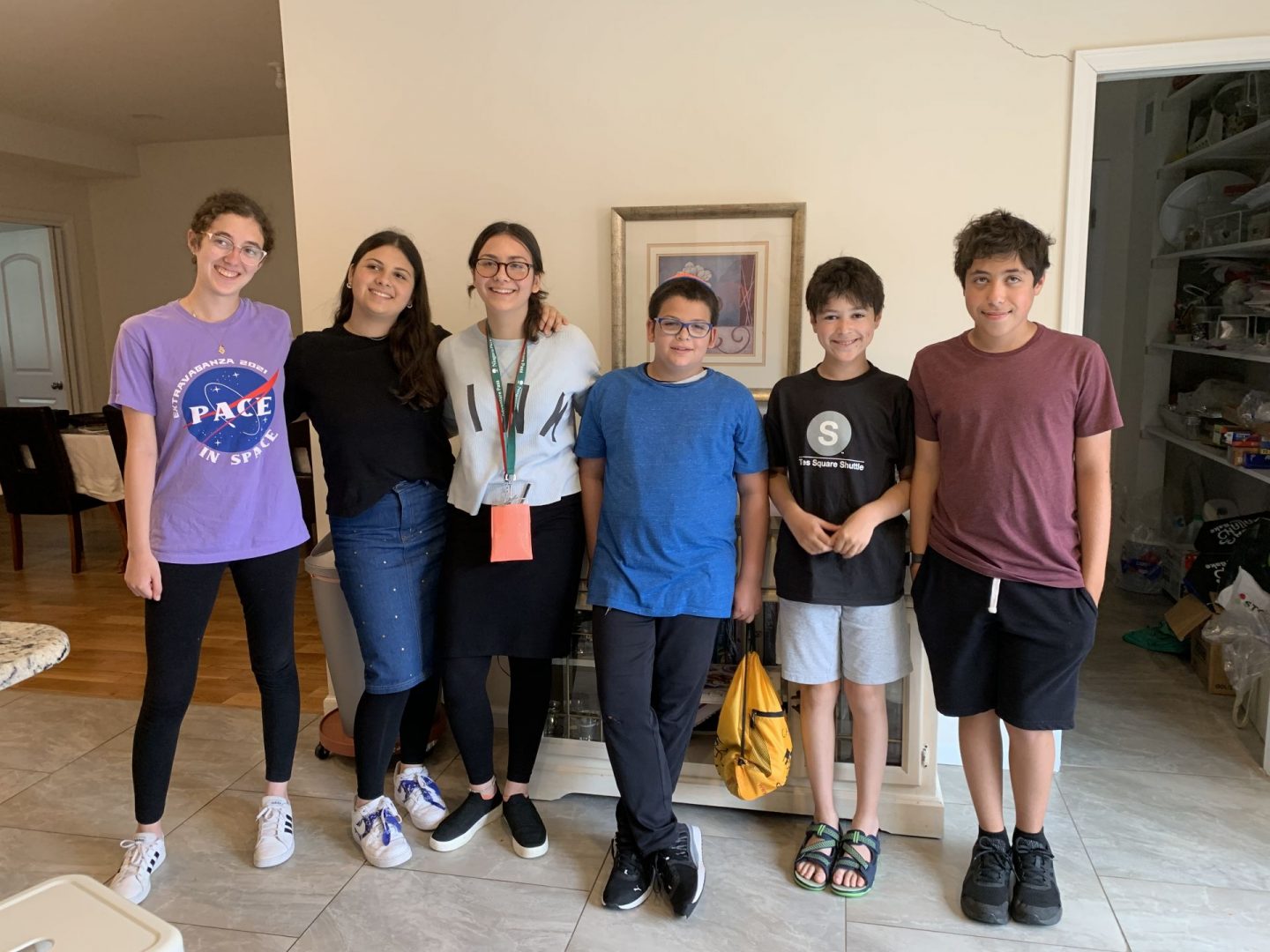 Animals Seen:
My brother-in-law (not the one with the restaurant) is basically a farmer with a pony, a bunch of goats, donkeys, chickens and more.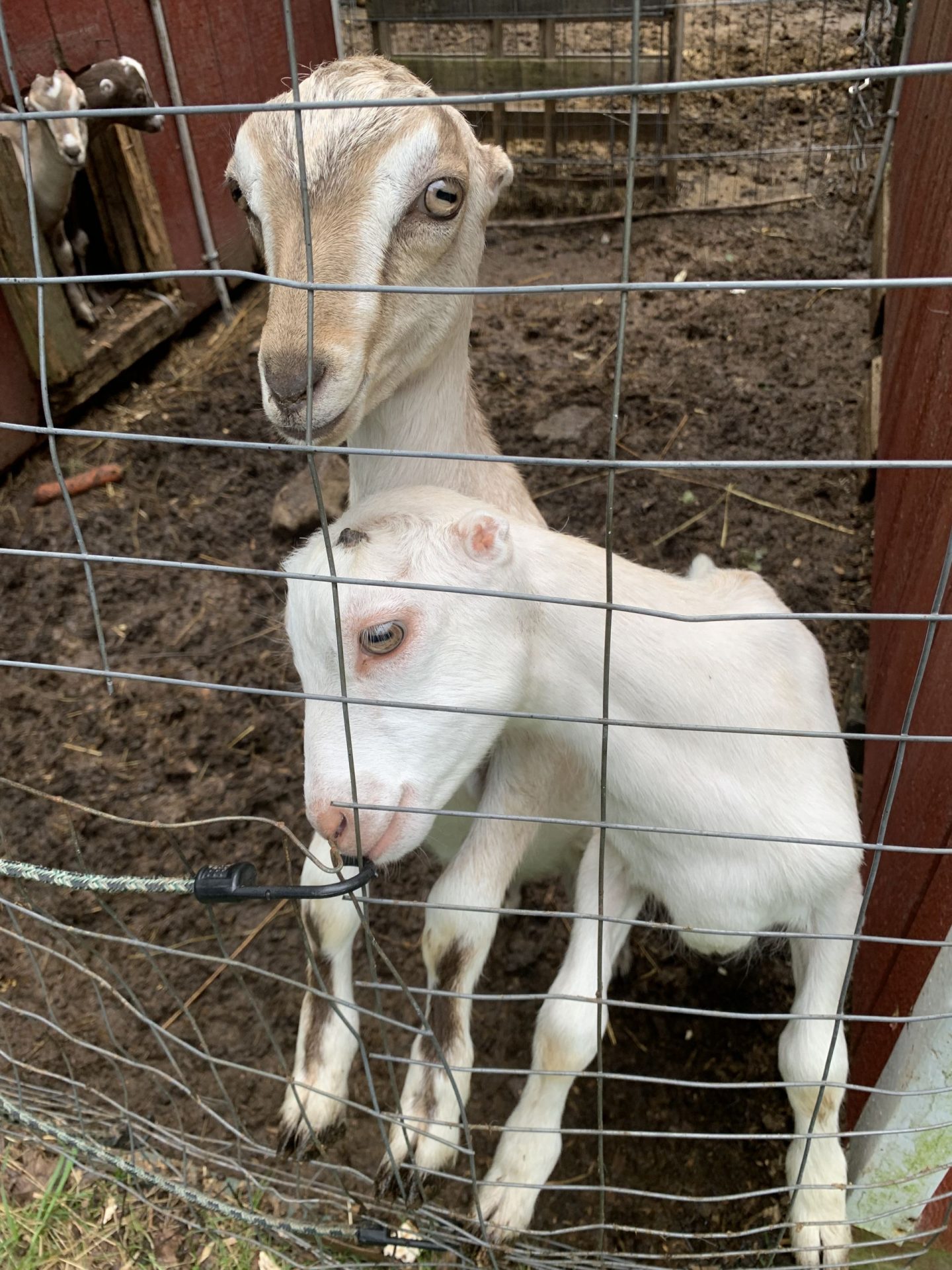 I took it upon myself to name the baby goats, although my brother-in-law did not approve of my choices. I named them: Chicken, Potato, Kugel, Cholent, and Matzah Ball.
Also, when we first started driving on the Blue Ridge Parkway, we saw a bear cross the road in front of us!
Times Zachary Let Me Take His Picture:
Many more than expected.
Hikes We Went On in NC:
A few.
Rooms We Toured at the Biltmore:
A lot.
Cost To Get Into Smoky Mountain National Park:
Free.
Times We Got Caught in Random Downpours:
6.
Times These Downpours Led To Rainbows:
1.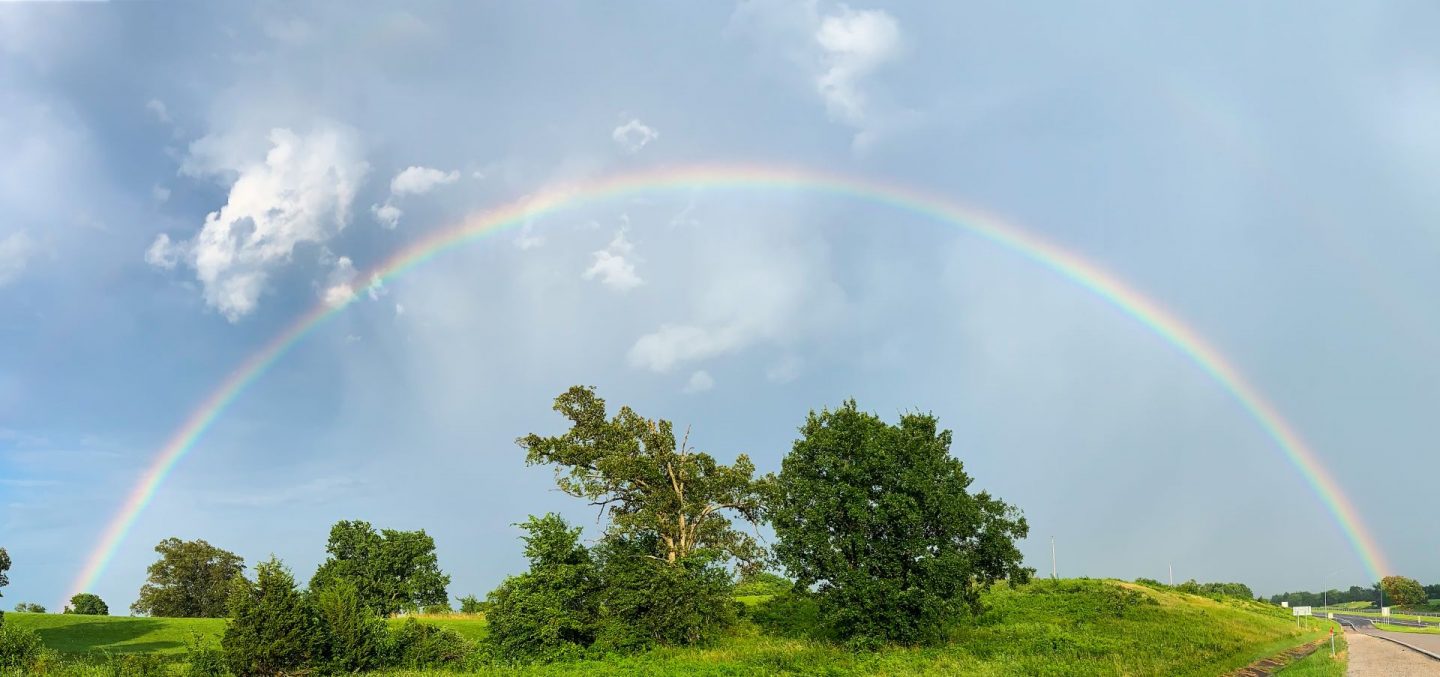 Worst Part of the Drive:
The traffic in PA and the time we went through a tunnel and our headlights didn't come on and we were in pitch black.
Books I Finished On The Trip:
9.
Everyone's Favorite Parts of the Trip:
Gabbie: Seeing the rainbow. And the family.
Zachary: Going to Manhattan, Coney Island, and The Smoky Mountains.
Simon: Seeing our family and riding on the golf carts.
Much more to come!