Today I'm sharing some of the August books on my radar. These are books that are releasing this August that I'm excited about, interested in reading, or just wanting to share with others. There are always so many books coming out that this definitely doesn't cover all of the books that one may be interested in reading. This post contains Amazon affiliate links. If you choose to make a purchase after clicking on my link, I may receive a small commission.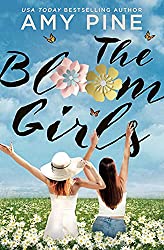 The Bloom Girls by Amy Pine (8/3) – Gilmore Girls meets My Big Fat Greek Wedding in this humorous, multi-generational story about a mother and daughter who discover that life happens when you least expect it.
Gabi Bloom doesn't believe in signs. She believes in photographic evidence, the view through her camera lens, and the snap of the shutter. It's why she traveled to Europe—to satisfy her wanderlust and to kick off her photography career. But in Ireland, all of that changed when Gabi gazed into the impossibly blue eyes of an American bartender. She wasn't prepared for their intense and immediate attraction, or the fact that she'd be bringing Ethan home with her . . . as her fiancé.
Gabi's upcoming marriage is the cherry on top of her mother's current predicament. Stumbling toward forty, Alissa is a pastry chef who raised her daughter single-handedly while Gabi's father traveled the globe. Now her baby girl is getting married after a whirlwind romance and Alissa—well, Alissa is pregnant. Again. And not only is her ex the father, he wants her back. For good. Until she can figure out that part of the puzzle, Alissa is hiding her big little secret even as she helps Gabi plan a happily-ever-after wedding. But somewhere between disaster and hope, life might just bloom in a way that is breathtakingly unexpected . . .
---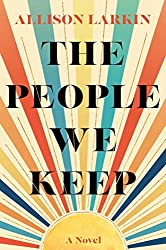 The People We Keep by Allison Larkin (8/3) – "I loved everything about The People We Keep….Allison Larkin has given us a heroine who is raw and real, a young person capable of breaking your heart one moment and lifting it up the next." —Chris Bohjalian, New York Times bestselling author of The Flight Attendant
Little River, New York, 1994: April Sawicki is living in a motorless motorhome that her father won in a poker game. Failing out of school, picking up shifts at Margo's diner, she's left fending for herself in a town where she's never quite felt at home. When she "borrows" her neighbor's car to perform at an open mic night, she realizes her life could be much bigger than where she came from. After a fight with her dad, April packs her stuff and leaves for good, setting off on a journey to find a life that's all hers.
Driving without a chosen destination, she stops to rest in Ithaca. Her only plan is to survive, but as she looks for work, she finds a kindred sense of belonging at Cafe Decadence, the local coffee shop. Still, somehow, it doesn't make sense to her that life could be this easy. The more she falls in love with her friends in Ithaca, the more she can't shake the feeling that she'll hurt them the way she's been hurt.
As April moves through the world, meeting people who feel like home, she chronicles her life in the songs she writes and discovers that where she came from doesn't dictate who she has to be.
This lyrical, unflinching tale is for anyone who has ever yearned for the fierce power of found family or to grasp the profound beauty of choosing to belong.
---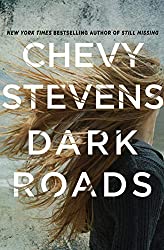 Dark Roads by Chevy Stevens (8/3) – "My favorite Chevy Stevens book since Still Missing…The suspense builds with every page, and the ending is a complete shocker."―Sarah Pekkanen, #1 New York Times Bestselling Author of The Wife Between Us
The Cold Creek Highway stretches close to five hundred miles through British Columbia's rugged wilderness to the west coast. Isolated and vast, it has become a prime hunting ground for predators. For decades, young women traveling the road have gone missing. Motorists and hitchhikers, those passing through or living in one of the small towns scattered along the region, have fallen prey time and again. And no killer or abductor who has stalked the highway has ever been brought to justice.
Hailey McBride calls Cold Creek home. Her father taught her to respect nature, how to live and survive off the land, and to never travel the highway alone. Now he's gone, leaving her a teenage orphan in the care of her aunt whose police officer husband uses his badge as a means to bully and control Hailey. Overwhelmed by grief and forbidden to work, socialize, or date, Hailey vanishes into the mountainous terrain, hoping everyone will believe she's left town. Rumors spread that she was taken by the highway killer―who's claimed another victim over the summer.
One year later, Beth Chevalier arrives in Cold Creek, where her sister Amber lived―and where she was murdered. Estranged from her parents and seeking closure, Beth takes a waitressing job at the local diner, just as Amber did, desperate to understand what happened to her and why. But Beth's search for answers puts a target on her back―and threatens to reveal the truth behind Hailey's disappearance…
---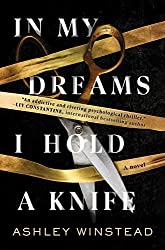 In My Dreams I Hold A Knife by Ashley Winstead (8/3) – Six friends. One college reunion. One unsolved murder.
Ten years after graduation, Jessica Miller has planned her triumphant return to her southern, elite Duquette University, down to the envious whispers that are sure to follow in her wake. Everyone is going to see the girl she wants them to see—confident, beautiful, indifferent. Not the girl she was when she left campus, back when Heather Shelby's murder fractured everything, including the tight bond linking the six friends she'd been closest to since freshman year.
But not everyone is ready to move on. Not everyone left Duquette ten years ago, and not everyone can let Heather's murder go unsolved. Someone is determined to trap the real killer, to make the guilty pay. When the six friends are reunited, they will be forced to confront what happened that night—and the years' worth of secrets each of them would do anything to keep hidden.
Told in racing dual timelines, with a dark campus setting and a darker look at friendship, love, obsession, and ambition, In My Dreams I Hold A Knife is an addictive, propulsive read you won't be able to put down.
---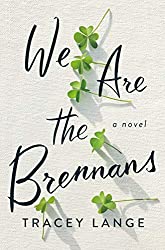 We Are The Brennans by Tracey Lange (8/3) – In the vein of Mary Beth Keane's Ask Again, Yes and Cynthia D'Aprix Sweeney's The Nest, Tracey Lange's We Are the Brennans explores the staying power of shame―and the redemptive power of love―in an Irish Catholic family torn apart by secrets.
When twenty-nine-year-old Sunday Brennan wakes up in a Los Angeles hospital, bruised and battered after a drunk driving accident she caused, she swallows her pride and goes home to her family in New York. But it's not easy. She deserted them all―and her high school sweetheart―five years before with little explanation, and they've got questions.
Sunday is determined to rebuild her life back on the east coast, even if it does mean tiptoeing around resentful brothers and an ex-fiancé. The longer she stays, however, the more she realizes they need her just as much as she needs them. When a dangerous man from her past brings her family's pub business to the brink of financial ruin, the only way to protect them is to upend all their secrets―secrets that have damaged the family for generations and will threaten everything they know about their lives. In the aftermath, the Brennan family is forced to confront painful mistakes―and ultimately find a way forward, together.
---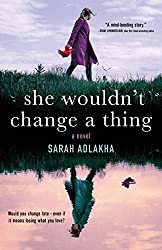 She Wouldn't Change A Thing by Sarah Adlahka (8/10) – Sliding Doors meets Life After Life in Sarah Adlakha's story about a wife and mother who is given the chance to start over at the risk of losing everything she loves.
A second chance is the last thing she wants.
When thirty-nine year old Maria Forssmann wakes up in her seventeen-year-old body, she doesn't know how she got there. All she does know is she has to get back: to her home in Bienville, Mississippi, to her job as a successful psychiatrist and, most importantly, to her husband, daughters, and unborn son.
But she also knows that, in only a few weeks, a devastating tragedy will strike her husband, a tragedy that will lead to their meeting each other.
Can she change time and still keep what it's given her?
Exploring the responsibilities love lays on us, the complicated burdens of motherhood, and the rippling impact of our choices, She Wouldn't Change a Thing is a dazzling debut from a bright new voice.
---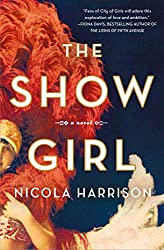 The Show Girl by Nicola Harrison (8/10) – Nicola Harrison's The Show Girl gives a glimpse of the glamorous world of the Ziegfeld Follies, through the eyes of a young midwestern woman who comes to New York City to find her destiny as a Ziegfeld Follies star.
It's 1927 when Olive McCormick moves from Minneapolis to New York City determined to become a star in the Ziegfeld Follies. Extremely talented as a singer and dancer, it takes every bit of perseverance to finally make it on stage. And once she does, all the glamour and excitement is everything she imagined and more—even worth all the sacrifices she has had to make along the way.
Then she meets Archie Carmichael. Handsome, wealthy—the only man she's ever met who seems to accept her modern ways—her independent nature and passion for success. But once she accepts his proposal of marriage he starts to change his tune, and Olive must decide if she is willing to reveal a devastating secret and sacrifice the life she loves for the man she loves.
---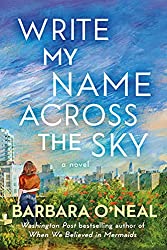 Write My Name Across The Sky by Barbara O'Neal (8/10) – The USA Today bestselling author of When We Believed in Mermaids returns with a tale of two generations of women reconciling family secrets and past regrets.
Life's beautiful for seventysomething influencer Gloria Rose, in her Upper West Side loft with rooftop garden and scores of Instagram followers―until she gets word that her old flame has been arrested for art theft and forgery, and, knowing her own involvement in his misdeeds decades earlier, decides to flee. But that plan is complicated when the nieces she raised are thrown into crises of their own.
Willow, overshadowed by her notorious singer-songwriter mother, has come home to lick her wounds on the heels of a failed album and yet another disastrous relationship. Sam, prickly and fiercely independent, is on the verge of losing not only her beloved video game company but the man she loves, thanks to her inability to keep her always-simmering anger in check.
With the FBI closing in, Willow's career in shambles, and Sam's tribulations reaching a peak, each of the three woman will have to reckon with and reconcile their interwoven traumas, past loves, and the looming consequences that could either destroy their futures or bring them closer than ever.
---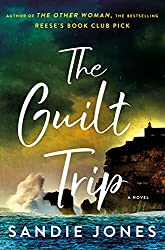 The Guilt Trip by Sandie Jones (8/17 8/3) – In the vein of the Reese's Book Club x Hello Sunshine Book Club pick The Other Woman, Sandie Jones's explosive new novel The Guilt Trip will have readers gripped to the very last page.
They went away as friends.
They came back as suspects.
Rachel and Jack. Paige and Noah. Will and Ali. Five friends who've known each other for years. And Ali, Will's new fiancée.
The three couples travel to Portugal for Ali and Will's destination wedding. Arriving at the gorgeous clifftop villa, the weekend away is a chance to relax and get to know Ali a little better. A newcomer to their group, she seems perfectly nice and Will seems happy after years of bad choices.
But when Rachel discovers a shocking secret about Ali, everything changes. As the wedding weekend unfolds, the secrets each of them holds begin to spill, and friendships and marriages threaten to unravel.
In Sandie Jones's explosive new suspense novel, jumping to conclusions can become the difference between life and death.
---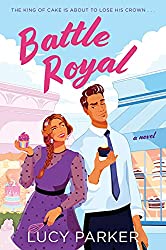 Battle Royal by Lucy Parker (8/17) – Beloved author Lucy Parker pens a delicious new romantic comedy that is a battle of whisks and wits.
Ready…
Four years ago, Sylvie Fairchild charmed the world as a contestant on the hit baking show, Operation Cake. Her ingenious, creations captivated viewers and intrigued all but one of the judges, Dominic De Vere. When Sylvie's unicorn cake went spectacularly sideways, Dominic was quick to vote her off the show. Since then, Sylvie has used her fame to fulfill her dream of opening a bakery. The toast of Instagram, Sugar Fair has captured the attention of the Operation Cake producers…and a princess.
Set…
Dominic is His Majesty the King's favorite baker and a veritable British institution. He's brilliant, talented, hard-working. And an icy, starchy grouch. Learning that Sylvie will be joining him on the Operation Cake judging panel is enough to make the famously dour baker even more grim. Her fantastical baking is only slightly more troublesome than the fact that he can't stop thinking about her pink-streaked hair and irrepressible dimple.
Match…
When Dominic and Sylvie learn they will be fighting for the once in a lifetime opportunity to bake a cake for the upcoming wedding of Princess Rose, the flour begins to fly as they fight to come out on top.
The bride adores Sylvie's quirky style. The palace wants Dominic's classic perfection.
In this royal battle, can there be room for two?
---
Are any of these on your radar?