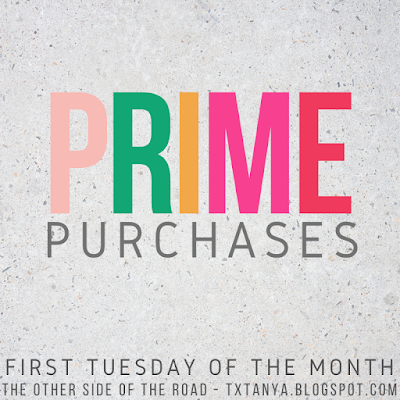 This month I'm once again linking up with Tanya to share what I've been purchasing via Amazon. I did purchases a few things to share this month! These links are affiliate links, which means that if you click them and make a purchase, I may receive a small incentive.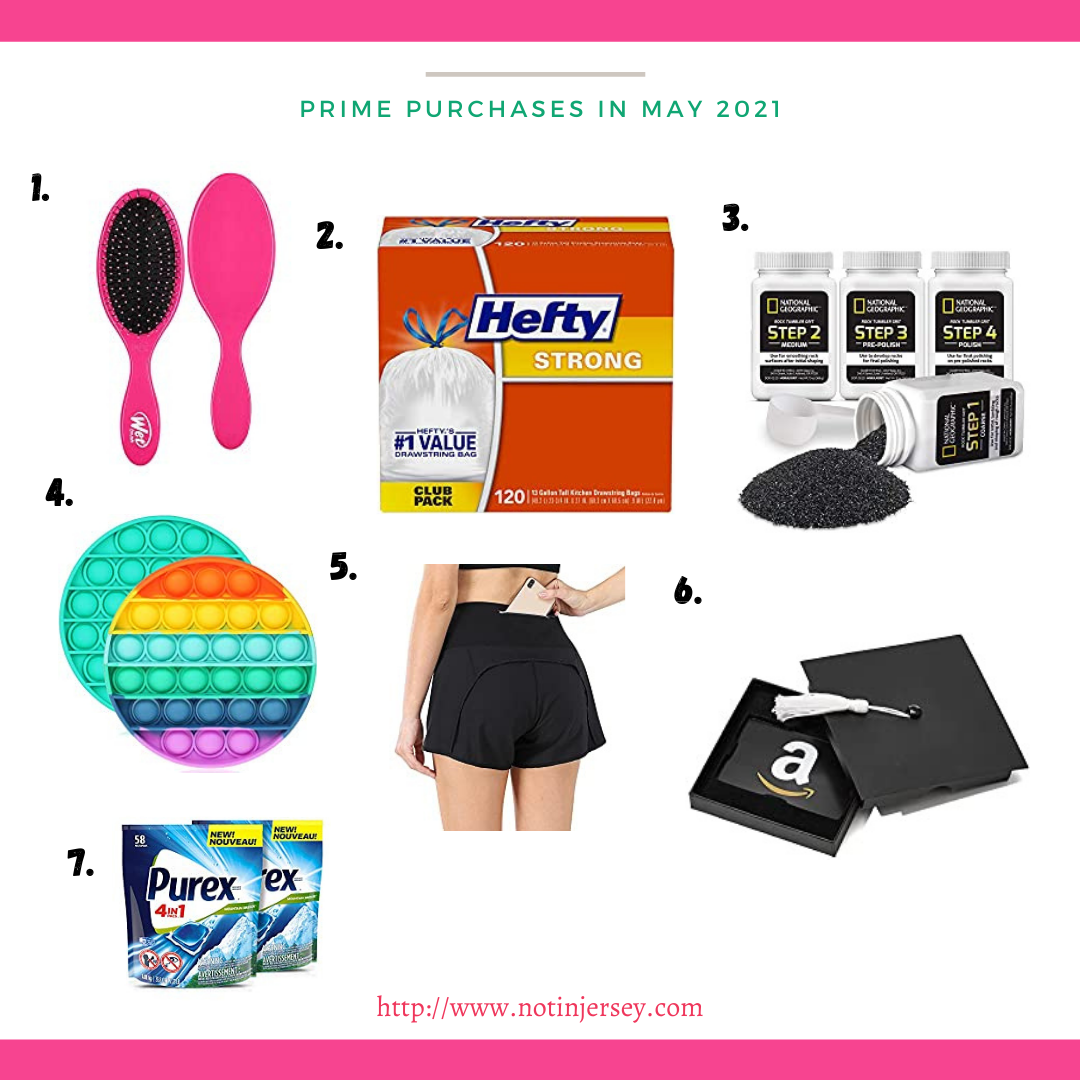 1. Wet Brush in Pink – I needed a new Wet Brush because mine had lost a lot of bristles. This is my favorite brush for my hair and the new one is working well!
2. Hefty Strong Kitchen Trash Bags – Dave ordered these and hasn't opened the package yet! We still have some left in our current package, but we usually do get this same type.
3. National Geographic Rock Tumbler Grit – For my niece's birthday, she asked for a refill for her rock tumbler! I love that she is into rocks.
4. Push Pop Fidget Toy 2 Pack – Simon asked for a pop toy and we chose this 2 pack. Gabbie claimed one of them but Zachary got mad that there wasn't any for him!
5. 2 in 1 Running Shorts – Gabbie needs plain black shorts for dance camp and she liked that these have an under layer.
6. Graduation Cap Amazon Gift Card – This is the cutest graduation gift card, it comes in a box that looks like the graduation cap with a tassel and everything.
7. Laundry Detergent Pacs – This is my third time ordering these. I love how easy they are!
That's it for this month! Have you ordered anything from Amazon lately?