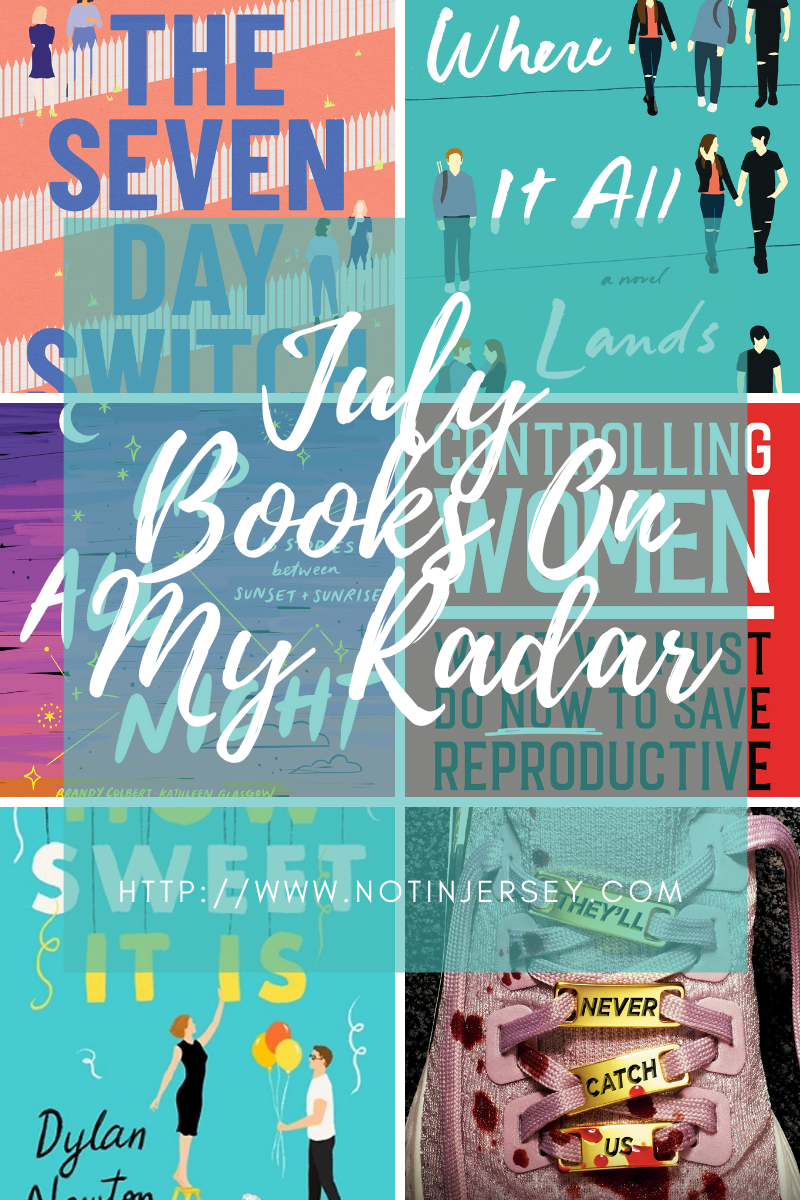 I know I just wrote a post about the June Books On My Radar a few weeks ago, but I wanted to keep this series going and hey, it's almost July! So today I'm sharing some of the July books on my radar. These are books that are releasing this July that I'm excited about, interested in reading, or just wanting to share with others. There are always so many books coming out that this doesn't cover all of the books that one may be interested in reading. This post contains Amazon affiliate links. If you choose to make a purchase after clicking on my link, I may receive a small commission.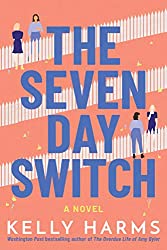 The Seven Day Switch by Kelly Harms (7/1) –
Two moms as opposite as a Happy Meal and a quinoa bowl. What a difference a week makes in a heartfelt, laugh-out-loud novel by the Washington Post bestselling author of The Overdue Life of Amy Byler.
Celeste Mason is the Pinterest stay-at-home supermom of other mothers' nightmares. Despite her all-organic, SunButter-loving, free-range kids, her immaculate home, and her volunteering awards, she still has time to relax with a nice glass of pinot at the end of the day. The only thing that ruins it all is her workaholic, career-obsessed neighbor, who makes no secret of what she thinks of Celeste's life choices every chance she gets.
Wendy Charles is a celebrated productivity consultant, columnist, and speaker. On a minute-by-minute schedule, she makes the working-mom hustle look easy. She even spends at least one waking hour a day with her kids. She's not apologizing for a thing. Especially to Celeste, who plays her superior parenting against Wendy whenever she can.
Who do Celeste and Wendy think they are? They're about to find out thanks to one freaky week. After a neighborhood potluck and too much sangria, they wake up―um, what?―in each other's bodies. Everything Celeste and Wendy thought they knew about the "other kind of mom" is flipped upside down―along with their messy, complicated, maybe not so different lives.
---
Where It All Lands by Jennie Wexler (7/6) – "For fans of Sarah Dessen and Rainbow Rowell, a moving story about loss and love and finding out who you really are." – Paige McKenzie, New York Times Best Selling author of The Haunting of Sunshine Girl
A Sliding Doors-esque novel that reveals how our choices define us and how no matter the road, love can find its way.
Stevie Rosenstein has never made a true friend. Never fallen in love. Moved from city to city by her father's unrelenting job, it's too hard to care for someone. Trust in anything. The pain of leaving always hurts too much. But she'll soon learn to trust, to love.
Twice.
Drew and Shane have been best friends through everything. The painful death of Shane's dad. The bitter separation of Drew's parents. Through sleepaway camps and family heartache, basketball games and immeasurable loss, they've always been there for each other.
When Stevie meets Drew and Shane, life should go on as normal.
But a simple coin toss alters the course of their year in profound and unexpected ways.
Told in dual timelines, debut author Jennie Wexler's Where It All Lands delivers a heartbreaking and hopeful novel about missed opportunities, second chances, and all the paths that lead us to where we are.
---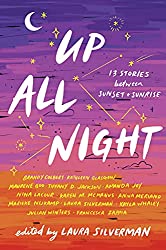 Up All Night by Laura Silverman (editor) (7/13) –
When everyone else goes to bed, the ones who stay up feel like they're the only people in the world. As the hours tick by deeper into the night, the familiar drops away and the unfamiliar beckons. Adults are asleep, and a hush falls over the hum of daily life. Anything is possible.
It's a time for romance and adventure. For prom night and ghost hunts. It's a time for breaking up, for falling in love—for finding yourself.
Stay up all night with these thirteen short stories from bestselling and award-winning YA authors like Karen McManus, Tiffany D. Jackson, Nina LaCour, and Brandy Colbert, as they take readers deep into these rarely seen, magical hours.
Full contributor list: Brandy Colbert, Kathleen Glasgow, Maurene Goo, Tiffany D. Jackson, Amanda Joy, Nina LaCour, Karen M. McManus, Anna Meriano, Marieke Nijkamp, Laura Silverman, Kayla Whaley, Julian Winters, Francesca Zappia
---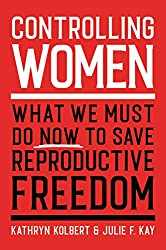 Controlling Women by Kathryn Kolbert and Julie F Kay (7/13) – This definitive account of the battle for reproductive freedom includes a bold new strategy to safeguard our rights, from two lawyers at the forefront of the movement.
Reproductive freedom has never been in more dire straits. Roe v. Wade protected abortion rights and Planned Parenthood v. Casey unexpectedly preserved them. Yet in the following decades these rights have been gutted by restrictive state legislation, the appointment of hundreds of anti-abortion judges, and violence against abortion providers. Today, the ultra-conservative majority at the Supreme Court has activists, medical providers, and everyday Americans worry that we are about to lose our most fundamental reproductive protections.
When Roe is toppled, abortion may quickly become a criminal offense in nearly one-third of the United States. At least six states have enacted bans on abortion as early as six weeks of pregnancy—before many women are even aware they are pregnant. Today, 89% of U.S. counties do not have a single abortion provider, in part due to escalating violence and intimidation aimed at disrupting services. We should all be free to make these personal and private decisions that affect our lives and wellbeing without government interference or bias, but we can no longer depend on Roe v. Wade and the federal courts to preserve our liberties.
Legal titans Kathryn Kolbert and Julie F. Kay share the story of one of the most divisive issues in American politics through behind-the-scenes personal narratives of stunning losses, hard-earned victories, and moving accounts of women and health care providers at the heart of nearly five decades of legal battles. At this make-or-break moment for legal abortion in the United States, Kolbert and Kay propose audacious new strategies inspired by medical advances, state-level protections, human rights models, and activists across the globe whose courage and determination are making a difference.
No more banging our heads against the Court's marble walls. It is time for a new direction.
---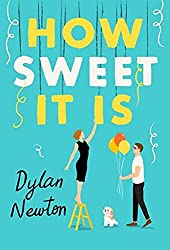 How Sweet It Is by Dylan Newton (7/13) – What happens when the queen of romance falls for the king of horror–you get a "laugh-out-loud" romantic comedy, perfect for fans of Beach Read. (Kirkus, starred review)
Event planner Kate Sweet is famous for creating the perfect happily-ever-after moment for her clients' dream weddings. So how is it that her best friend has roped her into planning a bestselling horror writer's book launch extravaganza? But the second Kate meets—or rather, accidentally maims—the drop-dead-hot Drake Matthews, her well-ordered life quickly transforms into an absolute nightmare.
Drake Matthews is tired of the spotlight and tired of his reputation as the Knight of Nightmares. He's really a nice guy! But he's not prepared for Kate, a fearless agent of chaos in steel-tipped stilettos, or for that sweet sting of attraction he feels for her. She's inspiring him to take his writing in a whole new direction—one that no one expects. Because now Kate and Drake are changing up the rules, and this plot twist might just surprise everyone . . . including themselves.
---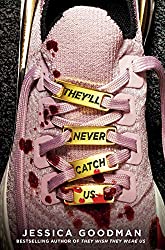 They'll Never Catch Us by Jessica Goodman (7/27) – From rising star Jessica Goodman, author of They Wish They Were Us, comes a new fast-paced thriller about two sisters vying for the top spot on their cross-country team—until a teammate's disappearance throws their lives off course.

Stella and Ellie Steckler are only a year apart, but their different personalities make their relationship complicated. Stella is single-minded, driven, and she keeps to herself. Cross-country running is her life and she won't let anything get in the way of being the best. Her sister Ellie is a talented runner too, but she also lets herself have fun. She has friends. She goes to parties. She has a life off the course.
The sisters do have one thing in common, though: the new girl, Mila Keene. Both Stecklers' lives are upended when Mila comes to town. At first, Ellie and Stella view the new star athlete as a threat. But soon Ellie can't help but be drawn to her warm, charming personality. After her best friend moved away and her first boyfriend betrayed her, Ellie's been looking for a friend to share her secrets. Stella finds herself noticing the ways she and Mila are similar. Mila is smart and strong–she's someone Stella can finally connect with. As the two get closer, Stella becomes something she vowed she'd never be: distracted.
With regionals approaching and college scouts taking notice, the pressure is on. Each girl has their future on the line and they won't let friendships get in their way. But then, suddenly, Mila goes out on a training run and never returns. No one knows what happened, but all eyes are on the Steckler sisters.
---
Are any of these on your radar?