Today I am excited to be featuring the book Fifteen Hundred Miles From The Sun by Jonny Garza Villa on the Blog Tour hosted by TLC Book Tours! I am sharing my review of this book, so be sure to read on. This post contains affiliate links, so if you use them and make a purchase, I may receive a small commission.
About The Book: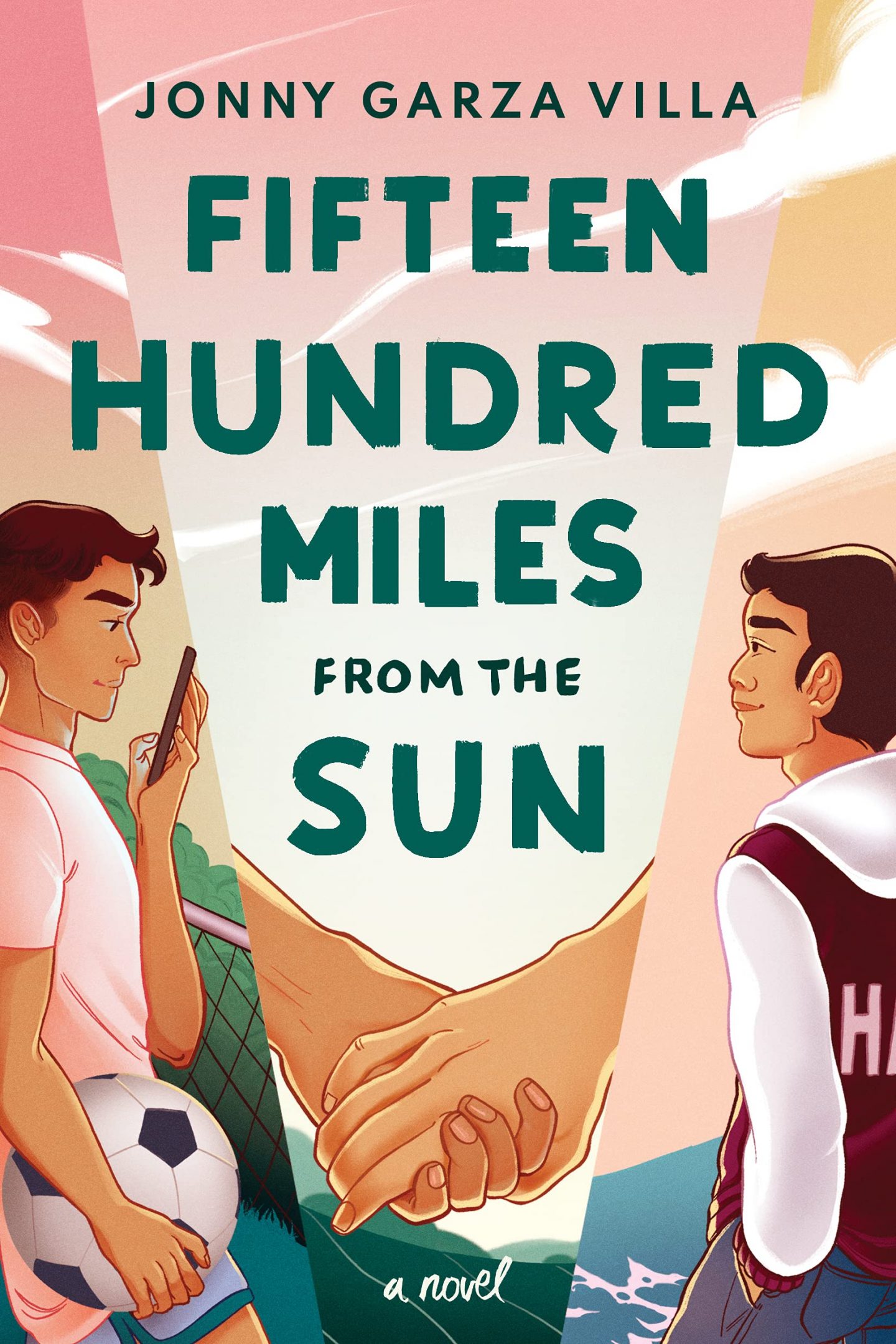 Title: Fifteen Hundred Miles From The Sun
Author: Jonny Garza Villa
Publisher: Skyscape, 6/8/21
Genre: YA Contemporary / Romance
Find it: GoodReads | Amazon | Barnes & Noble
Book Description:
A poignant, funny, openhearted novel about coming out, first love, and being your one and only best and true self.
Julián Luna has a plan for his life: Graduate. Get into UCLA. And have the chance to move away from Corpus Christi, Texas, and the suffocating expectations of others that have forced Jules into an inauthentic life.
Then in one reckless moment, with one impulsive tweet, his plans for a low-key nine months are thrown―literally―out the closet. The downside: the whole world knows, and Jules has to prepare for rejection. The upside: Jules now has the opportunity to be his real self.
Then Mat, a cute, empathetic Twitter crush from Los Angeles, slides into Jules's DMs. Jules can tell him anything. Mat makes the world seem conquerable. But when Jules's fears about coming out come true, the person he needs most is fifteen hundred miles away. Jules has to face them alone.
Jules accidentally propelled himself into the life he's always dreamed of. And now that he's in control of it, what he does next is up to him.
About Jonny Garza Villa:
Jonny Garza Villa is a proud Texan, Chicane, Sagittarius sun, and breakfast taco aficionado. They were born and raised along the Gulf Coast and currently resides on unceded Jumanos and Tonkawa land. An avid reader and collector of gel pens since childhood, Jonny would say that becoming a published author is both a tremendous accomplishment and, more importantly, a fulfillment of destiny. They are an author of contemporary young adult fiction that maintains a personal brand of being proudly Latinx and the most chaotically queer.
When not writing, Jonny enjoys reading, playing Dungeons and Dragons, bar hopping, late night honey butter chicken biscuits from Whataburger, and pretending they're either an Earth Bender or a Sun Warrior, depending on the day.
Website | Facebook | Instagram
My Review:
This book was a perfect read for Pride month. It is an Own Voices Queer and Lantinx story about a boy finding himself during his senior year of high school. It starts with a note from the author, which I will quote from here, as it is important to know going in – "topics are going to arise that I want you to be prepared for, such as physical abuse and how that affects mental health, launguage used in a homophobic manner, and forced outing."
After Jules accidentally outs himself on Twitter, he has to deal with reactions from his friends and family members. Luckily, they are mostly positive. However, his father is very homophobic and not at all happy about Jules being gay. Jules is lucky that he has his older sister to take him in and a wonderful group of friends to support him. He also has Mat, a Vietnamese teen living in L.A., who he connects with over Twitter, to help him navigate being out, although he is too far away. Their relationship is pretty instalove, but sweet and lovely as they navigate the distance leading towards Jules's decisions about his future.