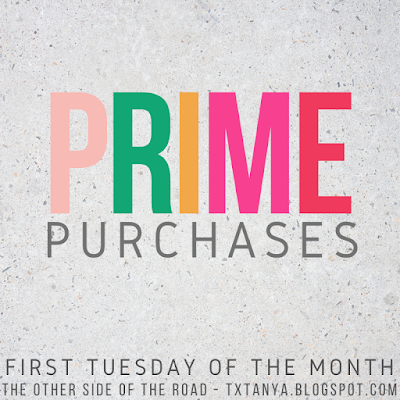 This month I'm once again linking up with Tanya to share what I've been purchasing via Amazon. Only problem – I only bought one thing this month! Okay, I did buy a few books as swap gifts for friends, but for myself I only bought one thing. Therefore, I am including a few things I bought from other stores as well. These links are affiliate links, which means that if you click them and make a purchase, I may receive a small incentive.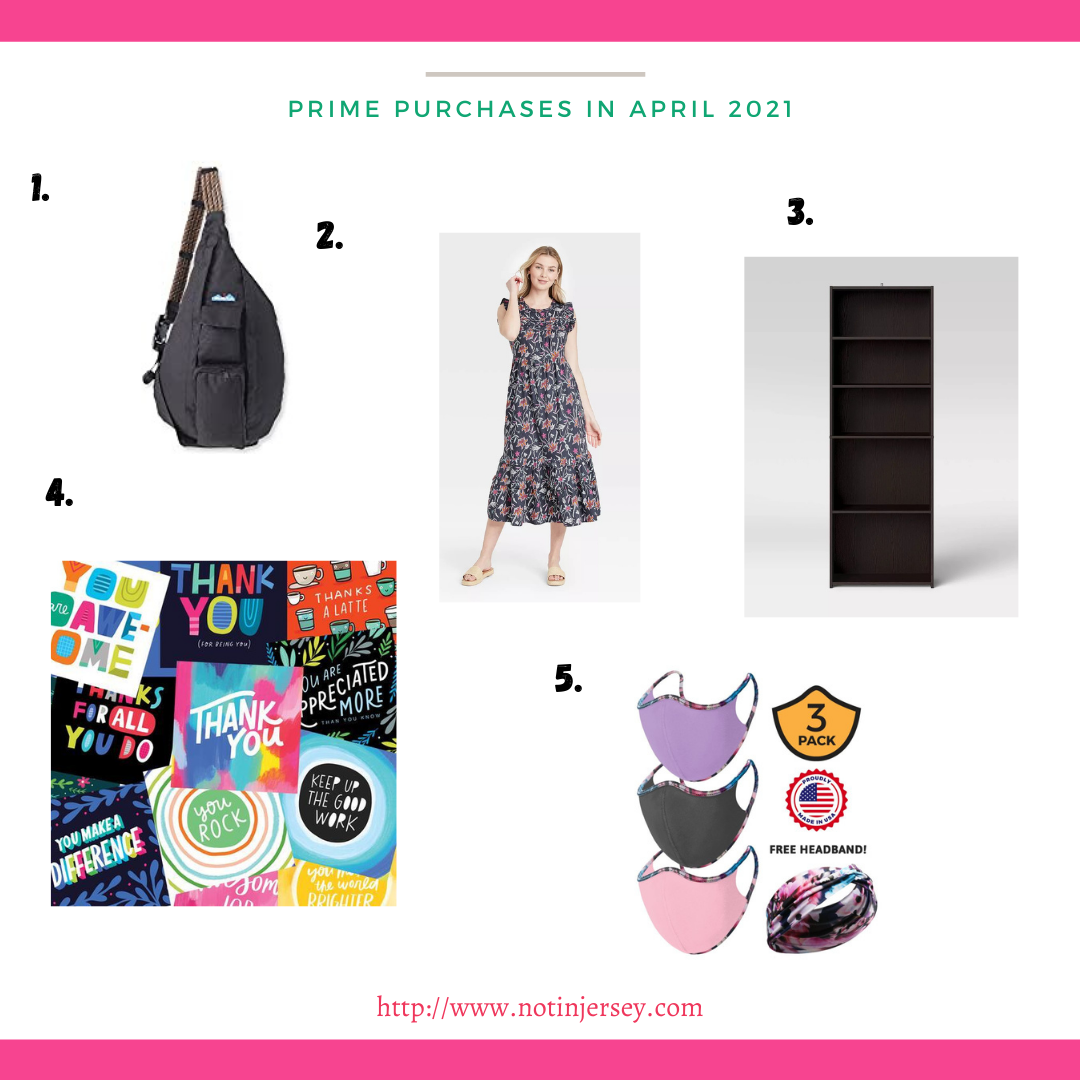 1. Kavu Original Rope Sling Bag – I had previously bought a knock off version of this bag and decided I should get the real version because it's bigger and on my knock off version the straps kept sliding. I am happy with the one I chose! Gabbie says this is the ultimate mom bag because she keeps seeing that other people have it too!
2. Women's Floral Print Short Sleeve Ruffle Dress From Target – Gabbie purchased this dress in pink for her Quill and Scroll Honor Society induction last week.
3. 5 Shelf Bookcase – From Target – I decided to get my to be read books off the floor and replace the kids' old Lego table with a bookshelf in my office. I am working on setting it up now! It's a little unstable, so I need some help attaching it to the wall.
4. Appreciation Kindness Cards – I love these cards from Vicky Barone Stone. The Appreciation Cards are new and I got a set of free kindness cards with my purchases as well.
5. Mask Grab Bag – Simon's masks seem to be disappearing and his favorite type of masks were on sale in a grab bag form so I ordered a bunch. I also ordered a pack of 3 with a headband in order to get the 10 for $10 deal! Those will either be for Gabbie or myself.
Have you ordered anything from Amazon (or anywhere else) lately?