Last week, we brought home Xena, a foster dog from a local shelter. She is a senior dog who is overweight and our job is to help her lose some so she can enjoy her elder years!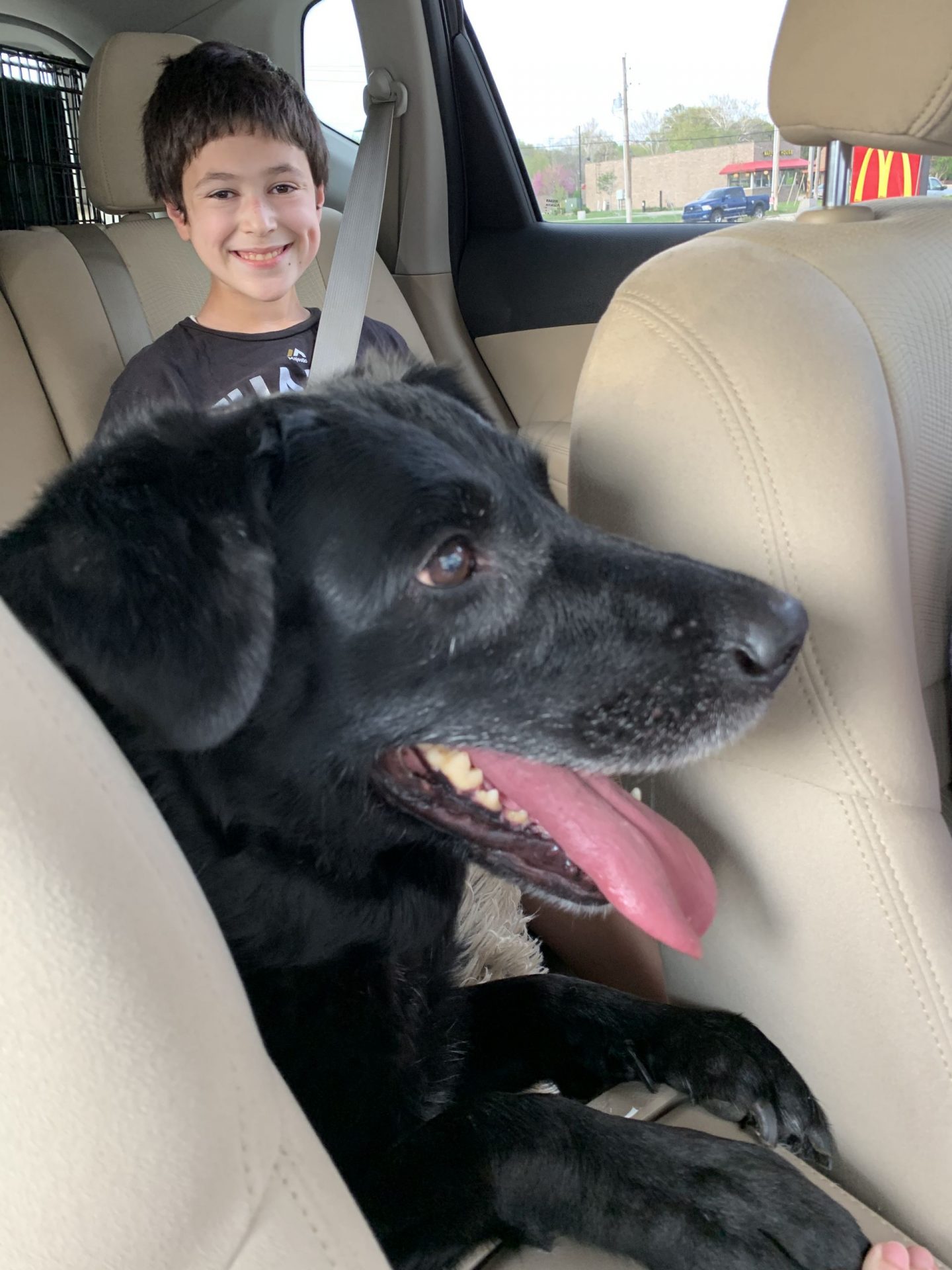 Xena is apparently a Black Lab who was brought to the shelter after her family could no longer keep her when their human daughter got sick. If you are local, you can find out about adopting her here!
Xena has only been with us for a few days, but so far she is doing well. She is very sweet and happy. She has been a little resistant to eating, which makes me think she did not gain all of her weight by eating dog food! She gets stiff when she first gets up but is able to take pretty far walks with us.
She sleeps in a crate and spends most of the day sleeping as well. She has only barked a few times, at other dogs that we've seen outside. She is house trained and will go potty outside when we let her out, but she doesn't seem to ask to go out if we don't take her. She seems to know the commands for sit, stay, and come. When I tell her "paw," she licks me. We discovered that she also knows lie down and roll over! She will also give a kiss when asked. She is really smart and did I mention sweet?
Being that she's older and overweight, I didn't expect her to be able to hop into the beds, but she seems to like Simon's a lot!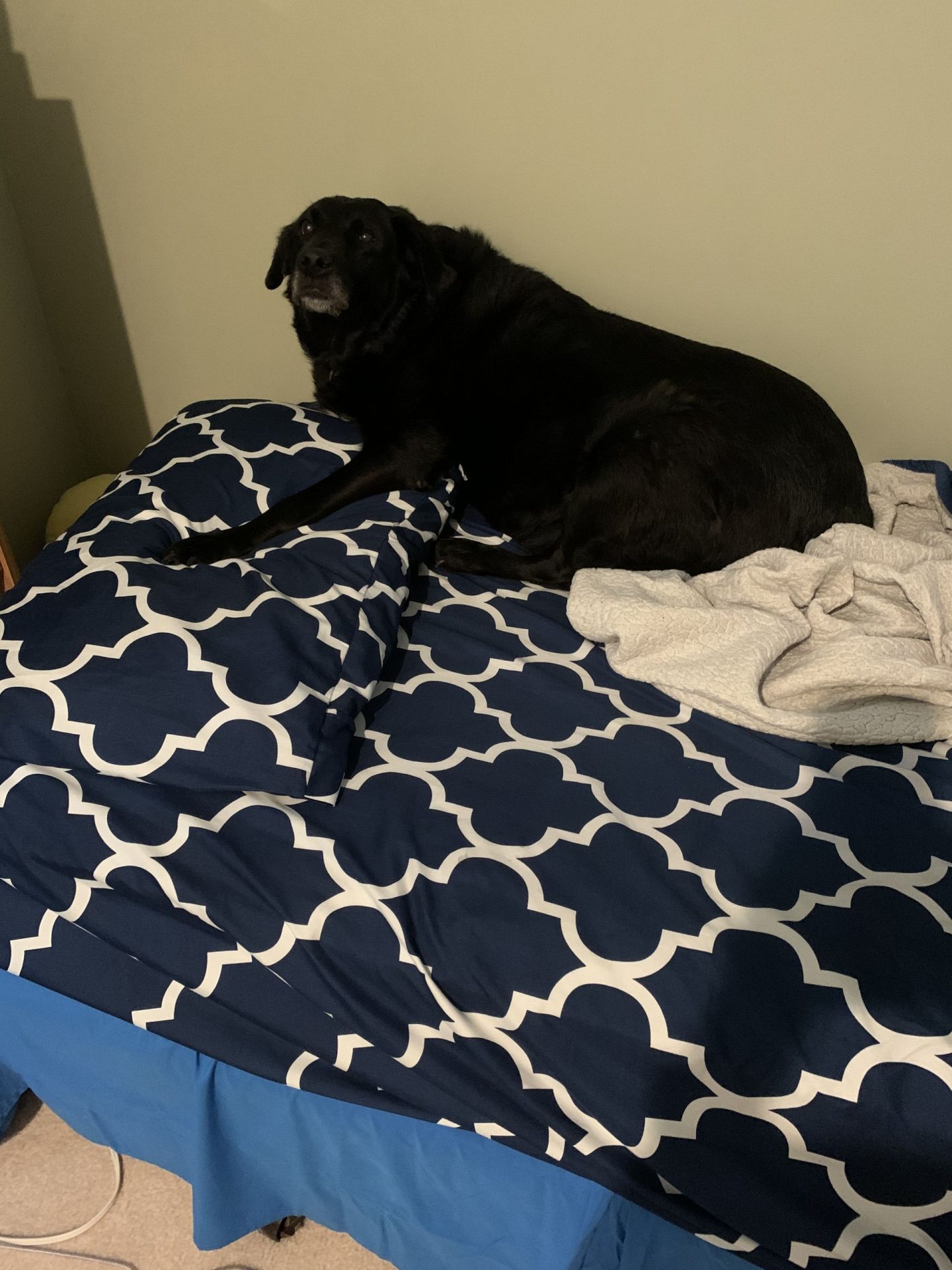 We are happy to have Xena staying with us but hope she will find her forever home when the right family comes along!