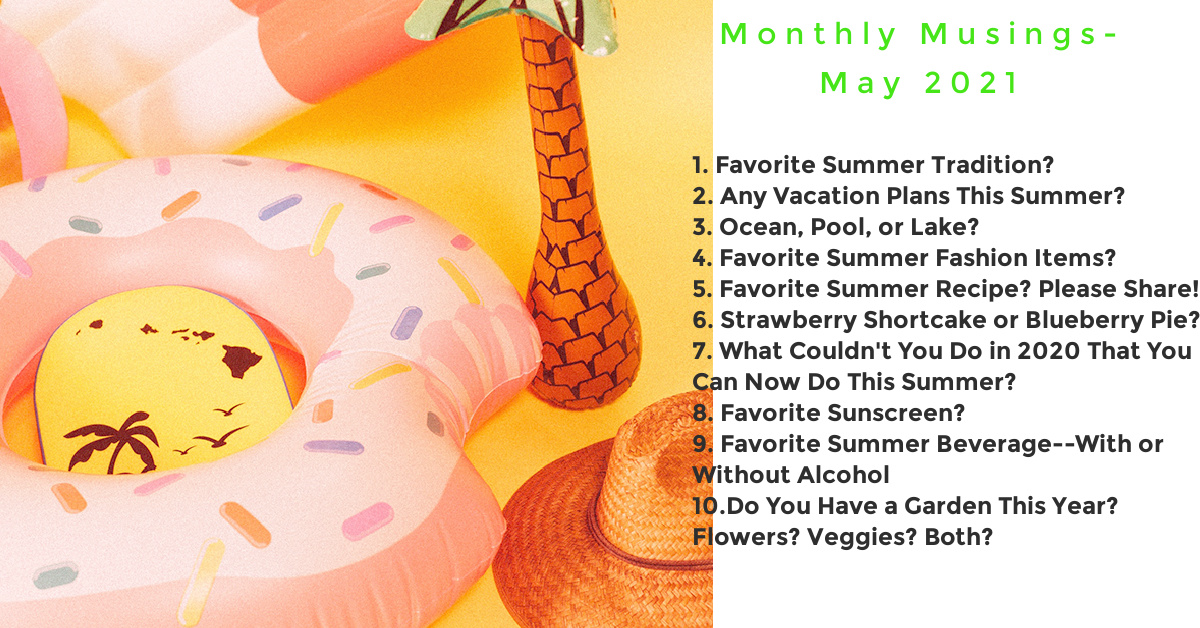 Today I'm participating in Monthly Musings with Holly and Patti. This month, the questions are about Summer! Perfect timing, as Simon and Zachary had their last day of school yesterday, and Gabbie's is today!
1. Favorite Summer Tradition?
I am not sure I have one. I used to have some July 4th traditions which we didn't do last year and this year it will be when we're out of town. I do like going to the pool and reading while the kids swim. I guess that's a tradition now!
2. Any Vacation Plans This Summer?
We'll be going to NJ to visit family. We are hoping that on the way back we will also visit the Smokey Mountains.
3. Ocean, Pool, or Lake?
I spend the most time at the pool, but I wouldn't say no to the beach either.
4. Favorite Summer Fashion Items?
I'm pretty boring with my fashion year round, but I definitely like flip flops in the summer.
5. Favorite Summer Recipe?
Summer makes me think of bbqs, so like hot dogs and potato salad? And smoothies. Hold on, gotta go make some now.
6. Strawberry Shortcake or Blueberry Pie?
I've never made either, but I'd eat either one! I slightly prefer blueberries over strawberries.
7. What Couldn't You Do in 2020 That You Can Do This Summer?
Visit family.
8. Favorite Sunscreen?
Any kind that sprays.
9. Favorite Summer Beverage?
Iced coffee, lemonade.
10. Do You Have a Garden?
No, I don't have one.
What are you looking forward to this summer?