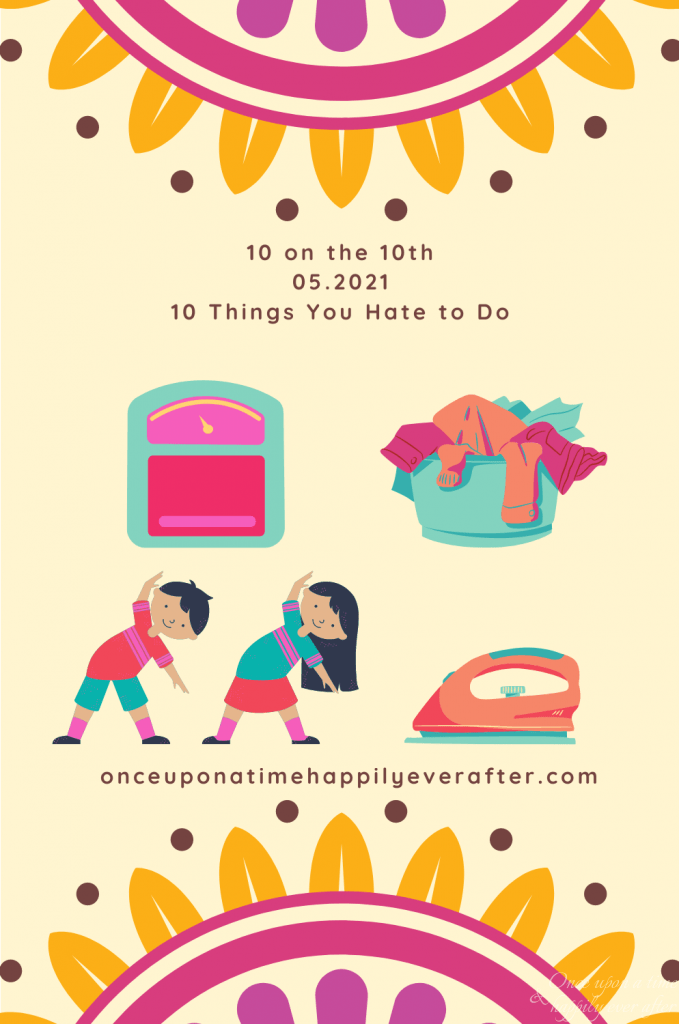 Today I'm linking up with Leslie for her 10 on the 10th link up. This month's topic is 10 Things I Don't Like To Do. At first, I thought the topic was things I don't like, for which there are many! But when you add in "to do," it becomes a little harder, but I'm sure I can think of some!
1. I don't like when I go food shopping and one store doesn't have something I need and then I have to go to another store. So I guess I don't like going to multiple food stores.
2. I don't like turning my kids' clothes right side out after I do the laundry. It takes so long!
3. I don't like getting overwhelmed and anxious by things I see online. Sometimes I get sucked in looking at things that give me anxiety and I shouldn't do that.
4. I also don't like being anxious in general.
5. I don't like listening to my husband talk on the phone while he's working from home.
6. I don't like packing. Even worse, I don't like unpacking.
7. I don't like driving anywhere very far.
8. I don't like trying to figure out / cooking meals that all of my kids will like.
9. I don't like making phone calls. I put off making appointments for so long!
10. I don't like speaking in public or trying to express myself in words without a lot of prep. That's why I like to write!
How about you? Do we have any of these in common or what is something you don't like to do?