Today I am excited to be featuring the book The Kindred Spirits Supper Club by Amy E. Reichert on the Blog Tour hosted by Berkley Publishing. This book publishes today! This post contains affiliate links, so if you use them and make a purchase, I may receive a small commission.
About The Book: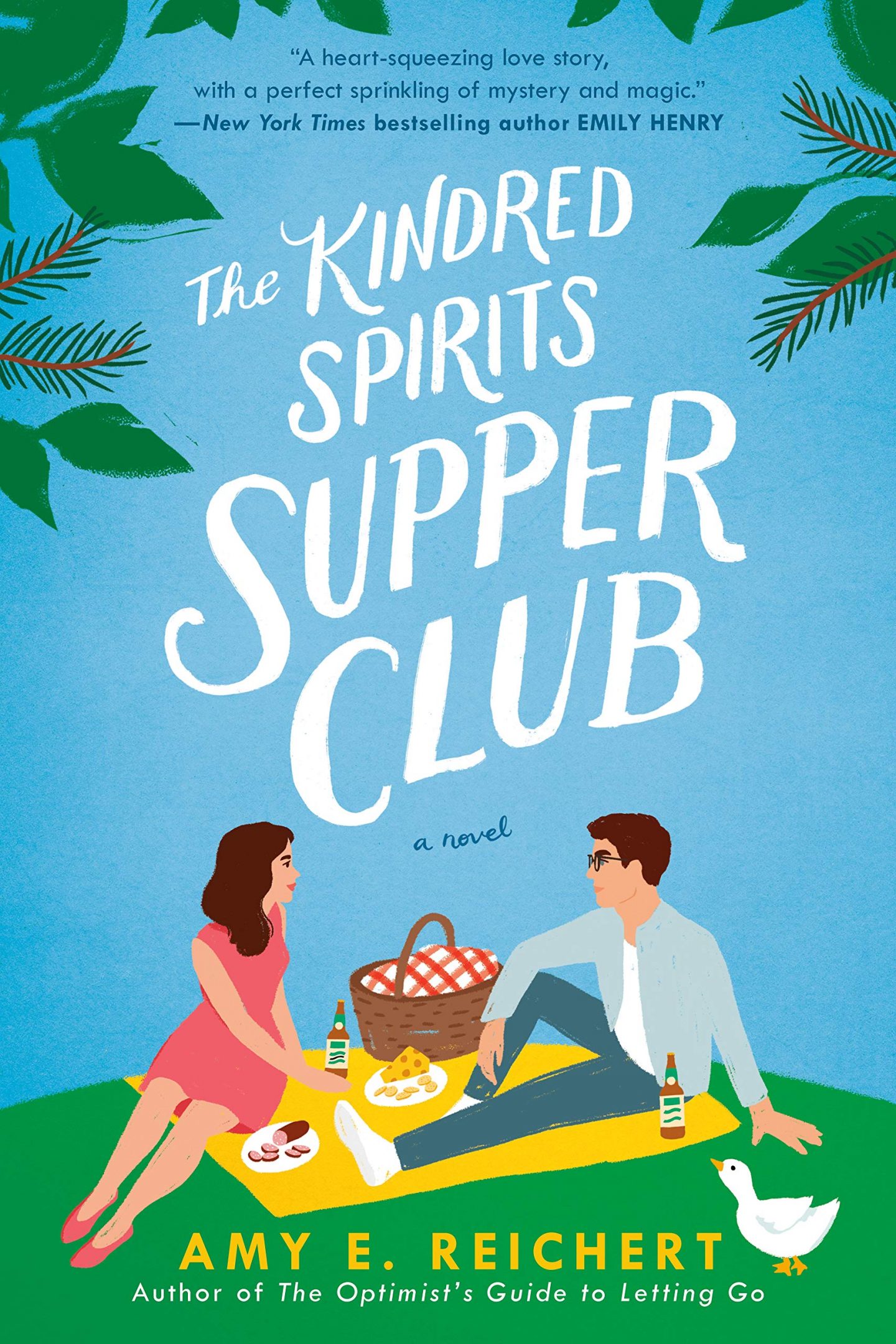 Title: The Kindred Spirits Supper Club
Author: Amy E. Reichert
Genre: Rom Com
Publisher: Berkley, 4/20/21
Source: Publisher
Book Description:
"A charming rom-com with a supernatural twist…Filled with a strong sense of place, mouthwatering descriptions of food, and a sweet love story (or two), Reichert's latest will surely delight readers." Booklist Starred Review
Named a Must Read for spring by Buzzfeed * Bustle * Booktrib * PopSugar * BookRiot * Midwest Living
Jobless and forced home to Wisconsin, journalist Sabrina Monroe can tolerate reunions with frenemies and kisses from old boyfriends, but not the literal ghosts that greet her in this heartwarming tale of the power of love and connection from acclaimed author Amy E. Reichert.
For Sabrina Monroe, moving back home to the Wisconsin Dells–the self-described Waterpark Capital of the World–means returning to the Monroe family curse: the women in her family can see spirits who come to them for help with unfinished business. But Sabrina's always redirected the needy spirits to her mom, who's much better suited for the job. The one exception has always been Molly, a bubbly rom-com loving ghost, who stuck by Sabrina's side all through her lonely childhood.
Her personal life starts looking up when Ray, the new local restaurateur, invites Sabrina to his supper club, where he flirts with her over his famous Brandy Old-Fashioneds. He's charming and handsome, but Sabrina tells herself she doesn't have time for romance–she needs to focus on finding a job. Except the longer she's in the Dells, the harder it is to resist her feelings for Ray. Who can turn down a cute guy with a fondness for rescue dogs and an obsession with perfecting his fried cheese curds recipe?
When the Dells starts to feel like home for the first time and with Ray in her corner, Sabrina begins to realize that she can make a difference and help others wherever she is.
My Review:
I feel like it's been forever since I read a cute and fun rom com and this one was so well done! I loved it. Not only did it have all the best parts of a rom com – it was funny and romantic plus the characters had well developed personalities – it also was unique in that Sabrina can talk to ghosts. But don't let that scare you away! The ghosts are such a great part of the story, especially Molly, who serves as the side kick best friend even though she isn't actually alive.
I loved the setting of the book – Wisconsin Dells. Sabrina and Ray even went to Wizard Quest – which we loved visiting when we were in the Dells 5 years ago! It was so fun remembering some of the locations mentioned in the book. I was unfamiliar with the concept of the supper clubs, which is also apparently a Dells staple. Ray wants to take over his great-uncle's supper club and Sabrina helps him to plan an end of summer party that is traditionally held there. Sabrina feels socially awkward and while she loves to write and plan things, she doesn't love interacting with people. I could really relate to her! Ray was the perfect rom com boyfriend with his understanding of Sabrina and the best ways to be there for her.
If you can't tell, I truly loved this book and recommend it for any rom com lover!