This month's On My Radar feature is all about books that are releasing in May that I'm excited about, interested in reading, or just wanting to share with others. There are so many books that are coming out each week that I can't keep up! So obviously this doesn't cover all of the books that one may be interested in reading. This post contains Amazon affiliate links. If you choose to make a purchase after clicking on my link, I may receive a small commission.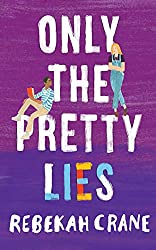 Only The Pretty Lies by Rebekah Crane – A young love story about breaking painful legacies by the author of The Upside of Falling Down.
Convention doesn't carry much weight in Alder Creek. It doesn't in Amoris Westmore's family either. Daughter of a massage therapist and a pothead artist, inheritor of her grandmother's vinyl collection, and blissfully entering her senior year in high school, Amoris never wants to leave her progressive hometown. Why should she?
Everything changes when Jamison Rush moves in next door. Jamison was Amoris's first crush, and their last goodbye still stings. But Jamison stirs more than bittersweet memories. One of the few Black students in Alder Creek, Jamison sees Amoris's idyllic town through different eyes. He encourages Amoris to look a little closer, too. When Jamison discovers a racist mural at Alder Creek High, Amoris's worldview is turned upside down.
Now Amoris must decide where she stands and whom she stands by, threatening her love for the boy who stole her heart years ago. Maybe Alder Creek isn't the town Amoris thinks it is. She's certainly no longer the girl she used to be.
---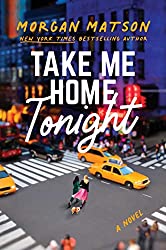 Take Me Home Tonight by Morgan Matson – Ferris Bueller's Day Off meets Nick and Nora's Infinite Playlist in this romp through the city that never sleeps from the New York Times bestselling author of Since You've Been Gone.
Two girls. One night. Zero phones.
Kat and Stevie—best friends, theater kids, polar opposites—have snuck away from the suburbs to spend a night in New York City. They have it all planned out. They'll see a play, eat at the city's hottest restaurant, and have the best. Night. Ever. What could go wrong?
Well. Kind of a lot?
They're barely off the train before they're dealing with destroyed phones, family drama, and unexpected Pomeranians. Over the next few hours, they'll have to grapple with old flames, terrible theater, and unhelpful cab drivers. But there are also cute boys to kiss, parties to crash, dry cleaning to deliver (don't ask), and the world's best museum to explore.
Over the course of a wild night in the city that never sleeps, both Kat and Stevie will get a wake-up call about their friendship, their choices…and finally discover what they really want for their future.
That is, assuming they can make it to Grand Central before the clock strikes midnight.
---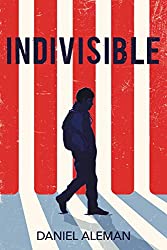 Indivisible by Daniel Aleman – This timely, moving debut novel follows a teen's efforts to keep his family together as his parents face deportation.
Mateo Garcia and his younger sister, Sophie, have been taught to fear one word for as long as they can remember: deportation. Over the past few years, however, the fear that their undocumented immigrant parents could be sent back to Mexico has started to fade. Ma and Pa have been in the United States for so long, they have American-born children, and they're hard workers and good neighbors. When Mateo returns from school one day to find that his parents have been taken by ICE, he realizes that his family's worst nightmare has become a reality. With his parents' fate and his own future hanging in the balance, Mateo must figure out who he is and what he is capable of, even as he's forced to question what it means to be an American.
Daniel Aleman's Indivisible is a remarkable story—both powerful in its explorations of immigration in America and deeply intimate in its portrait of a teen boy driven by his fierce, protective love for his parents and his sister.
---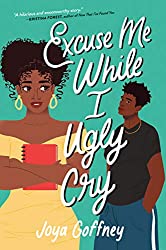 Excuse Me While I Ugly Cry by Joya Goffney – Excuse Me While I Ugly Cry by debut author Joya Goffney is an own voices story of an overly enthusiastic list maker who is blackmailed into completing a to-do list of all her worst fears. It's a heartfelt, tortured, contemporary YA high school romance. Fans of Jenny Han's To All the Boys I've Loved Before and Kristina Forest's I Wanna Be Where You Are will love the juicy secrets and leap-off-the-page sexual tension.
"A hilarious and swoonworthy story." —Kristina Forest, author of Now That I've Found You
"A fun, emotionally rich romance with a sweet, imperfect character who will win your heart." —Liara Tamani, author of All the Things We Never Knew
Quinn keeps lists of everything—from the days she's ugly cried, to "Things That I Would Never Admit Out Loud" and all the boys she'd like to kiss. Her lists keep her sane. By writing her fears on paper, she never has to face them in real life. That is, until her journal goes missing . . .
Then an anonymous account posts one of her lists on Instagram for the whole school to see and blackmails her into facing seven of her greatest fears, or else her entire journal will go public. Quinn doesn't know who to trust. Desperate, she teams up with Carter Bennett—the last known person to have her journal—in a race against time to track down the blackmailer.
Together, they journey through everything Quinn's been too afraid to face, and along the way, Quinn finds the courage to be honest, to live in the moment, and to fall in love.
---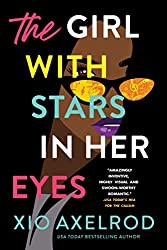 The Girl With Stars In Her Eyes by Xio Axelrod – Her name's Antonia "Toni" Bennette (yeah, she's heard all the jokes before) and she's not a rock star. Neither are the Lillys—not yet. But the difference between being famous and being almost famous can be a single wrong note…or the start of something that'll change your life forever.
Growing up in dive bars up and down the East Coast, Toni Bennette's guitar was her only companion…until she met Sebastian Quick. Seb was a little older, a lot wiser, and before long he was Toni's way out, promising they'd escape their stifling small town together. Then Seb turned eighteen and split without looking back.
Now, Toni's all grown up and making a name for herself in Philadelphia's indie scene. When a friend suggests she try out for a hot new up-and-coming band, Toni decides to take a chance. Strong, feminist, and fierce as fire, Toni B. and the Lillys are the perfect match…except Seb's now moonlighting as their manager. Whatever. Toni can handle it. No problem. Or it wouldn't be if Seb didn't still hold a piece of her heart…not to mention the key to her future.
---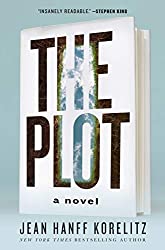 The Plot by Jean Hanff Korelitz – Hailed as "breathtakingly suspenseful," Jean Hanff Korelitz's The Plot is a propulsive read about a story too good not to steal, and the writer who steals it.
Jacob Finch Bonner was once a promising young novelist with a respectably published first book. Today, he's teaching in a third-rate MFA program and struggling to maintain what's left of his self-respect; he hasn't written―let alone published―anything decent in years. When Evan Parker, his most arrogant student, announces he doesn't need Jake's help because the plot of his book in progress is a sure thing, Jake is prepared to dismiss the boast as typical amateur narcissism. But then . . . he hears the plot.
Jake returns to the downward trajectory of his own career and braces himself for the supernova publication of Evan Parker's first novel: but it never comes. When he discovers that his former student has died, presumably without ever completing his book, Jake does what any self-respecting writer would do with a story like that―a story that absolutely needs to be told.
In a few short years, all of Evan Parker's predictions have come true, but Jake is the author enjoying the wave. He is wealthy, famous, praised and read all over the world. But at the height of his glorious new life, an e-mail arrives, the first salvo in a terrifying, anonymous campaign: You are a thief, it says.
As Jake struggles to understand his antagonist and hide the truth from his readers and his publishers, he begins to learn more about his late student, and what he discovers both amazes and terrifies him. Who was Evan Parker, and how did he get the idea for his "sure thing" of a novel? What is the real story behind the plot, and who stole it from whom?
---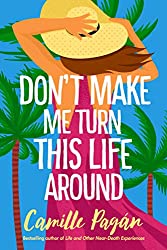 Don't Make Me Turn This Life Around by Camille Pagan – A witty and unexpected novel about a woman trying to keep her family vacation―and yes, her life―from going south by the Amazon Charts bestselling author of Life and Other Near-Death Experiences.
It's been thirteen years since doctors declared Libby Ross-Velasquez a goner. Yet here she is―cancer free. So why doesn't she feel more alive?
Sure, Libby's husband, Shiloh, has been distant. One of their daughters has a serious health condition. And her father's death hovers over Libby like a rain cloud. Still, this eternal optimist knows she's the winner of the existential lottery.
But when her forced cheer isn't enough to keep her family from catching her blahs, she decides to fly them all to Vieques. The Puerto Rican island is where she and Shiloh fell in love―and where she decided to fight for her life after her cancer diagnosis. Where better to put their problems into perspective?
Then a tropical storm strikes. Libby pretends everything's fine, even as she fears she's doomed her family. What she can't see is that the worst disaster they've faced may be the best thing that ever happened to them. But first, they have to get through it.
---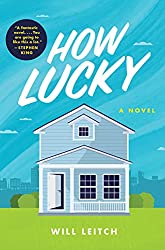 How Lucky by Will Leitch –
For readers of The Curious Incident of the Dog in the Night-Time and Nothing to See Here, a first novel as suspenseful and funny as it is moving, the unforgettable story of a fiercely resilient young man living with a physical disability, and his efforts to solve a mystery unfolding right outside his door.
Daniel leads a rich life in the university town of Athens, Georgia. He's got a couple close friends, a steady paycheck working for a regional airline, and of course, for a few glorious days each Fall, college football tailgates. He considers himself to be a mostly lucky guy—despite the fact that he's suffered from a debilitating disease since he was a small child, one that has left him unable to speak or to move without a wheelchair.
Largely confined to his home, Daniel spends the hours he's not online communicating with irate air travelers observing his neighborhood from his front porch. One young woman passes by so frequently that spotting her out the window has almost become part of his daily routine. Until the day he's almost sure he sees her being kidnapped…
---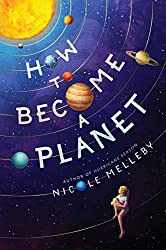 How To Become a Planet by Nicole Melleby – For Pluto, summer has always started with a trip to the planetarium. It's the launch to her favorite season, which also includes visits to the boardwalk arcade, working in her mom's pizzeria, and her best friend Meredith's birthday party. But this summer, none of that feels possible.
A month before the end of the school year, Pluto's frightened mom broke down Pluto's bedroom door. What came next were doctor's appointments, a diagnosis of depression, and a big black hole that still sits on Pluto's chest, making it too hard to do anything.
Pluto can't explain to her mom why she can't do the things she used to love. And it isn't until Pluto's dad threatens to make her move with him to the city—where he believes his money, in particular, could help—that Pluto becomes desperate enough to do whatever it takes to be the old Pluto again.
She develops a plan and a checklist: If she takes her medication, if she goes to the planetarium with her mom for her birthday, if she successfully finishes her summer school work with her tutor, if she goes to Meredith's birthday party . . . if she does all the things that "normal" Pluto would do, she can stay with her mom in Jersey. But it takes a new therapist, a new tutor, and a new (and cute) friend with a checklist and plan of her own for Pluto to learn that there is no old and new Pluto. There's just her.
---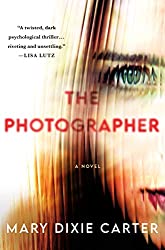 The Photographer by Mary Dixie Carter – WHEN PERFECT IMAGES
As a photographer, Delta Dawn observes the seemingly perfect lives of New York City's elite: snapping photos of their children's birthday parties, transforming images of stiff hugs and tearstained faces into visions of pure joy, and creating moments these parents long for.
ARE MADE OF BEAUTIFUL LIES
But when Delta is hired for Natalie Straub's eleventh birthday, she finds herself wishing she wasn't behind the lens but a part of the scene―in the Straub family's gorgeous home and elegant life.
THE TRUTH WILL BE EXPOSED
That's when Delta puts her plan in place, by babysitting for Natalie; befriending her mother, Amelia; finding chances to listen to her father, Fritz. Soon she's bathing in the master bathtub, drinking their expensive wine, and eyeing the beautifully finished garden apartment in their townhouse. It seems she can never get close enough, until she discovers that photos aren't all she can manipulate.
---
Are any of these on your radar?