Daily Goodie Box is a site that sends out free boxes of goodies (based on availability) to try and review. Their tag line is Daily Goodie Box. It's more than just Free Samples! I received the April Daily Goodie Box and it was filled with fun things to try!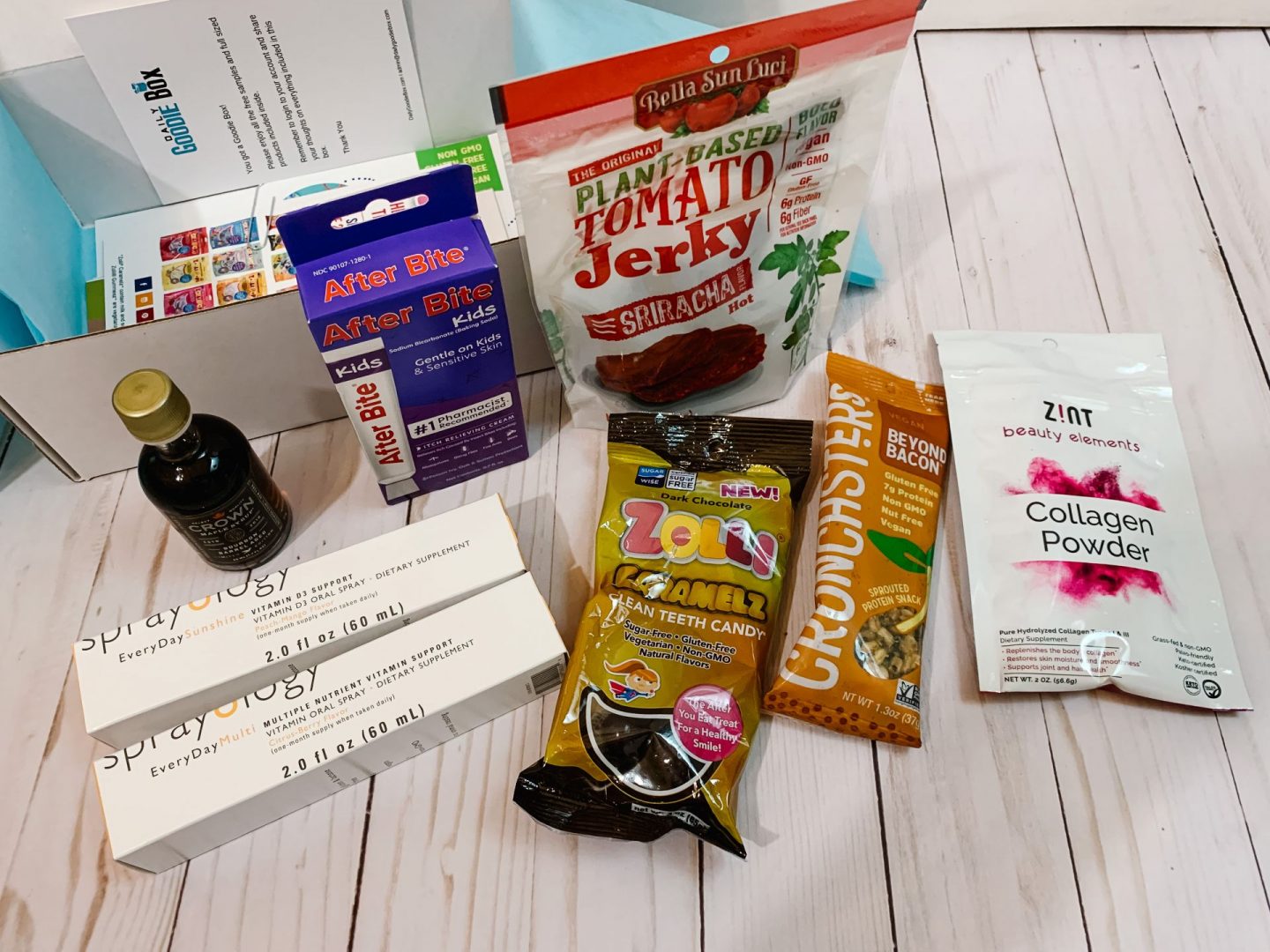 What was in my box this time? 8 fun items! You can also check out the 8 items I received in the March Daily Goodie Box.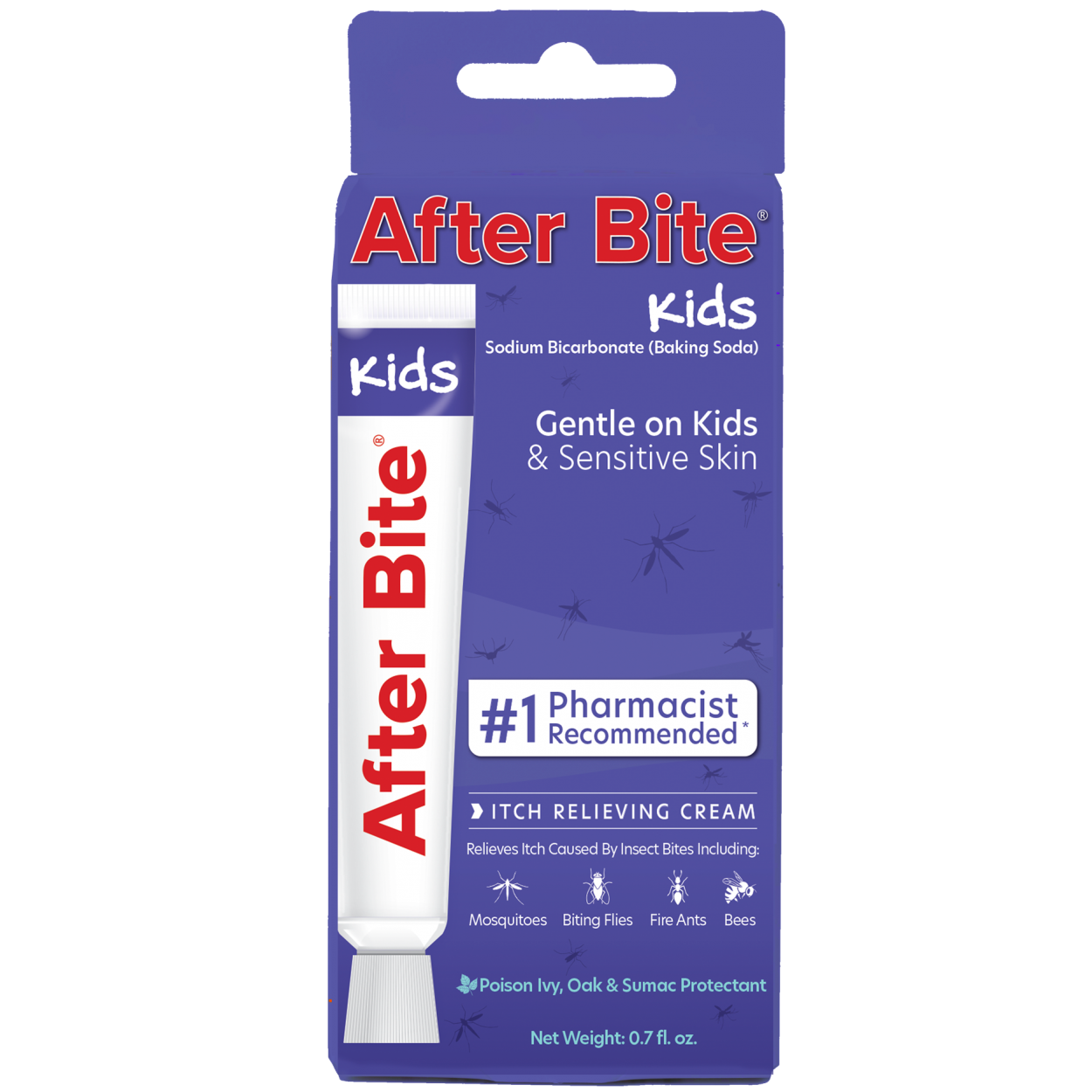 After Bite® – Kids – After Bite® Kids provides itch relief kids and moms can count on with this gentle anti-itch cream.
My Thoughts: We will definitely make use of this this summer. Simon is pretty appealing to the bugs so he often gets bites and complains about them!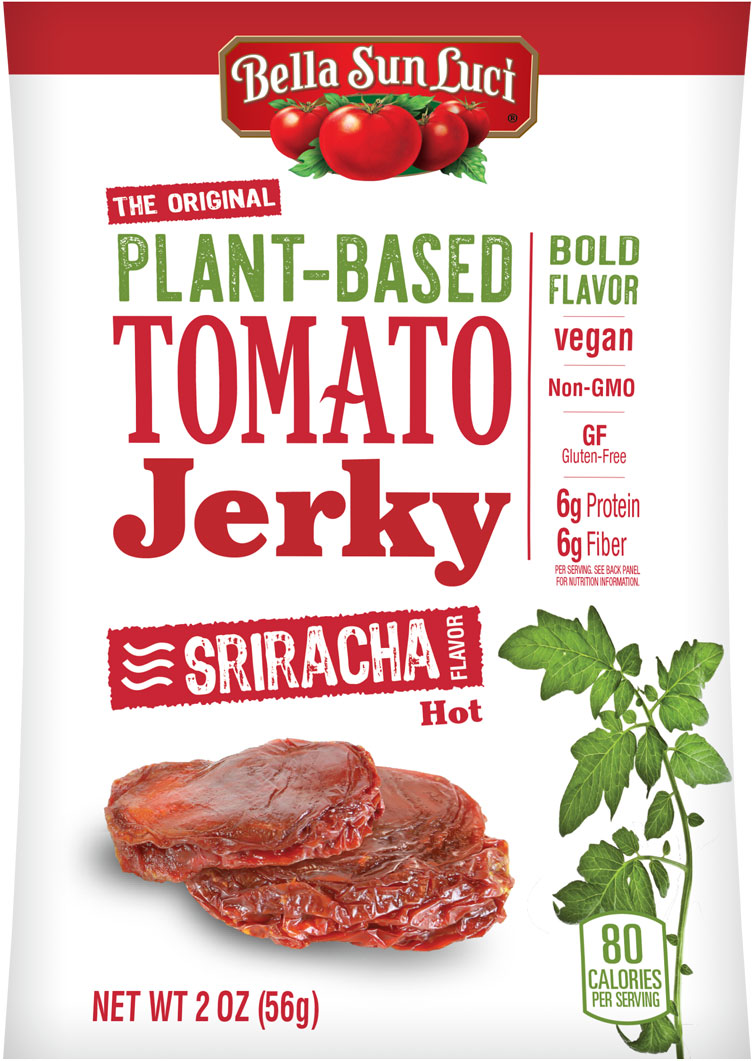 Bella Sun Luci – Sriracha Tomato Jerky – All the healthy goodness of a tomato, all the big flavor of jerky, so, go ahead and dive right in! It's ridiculously delicious, one is not enough!
My Thoughts: I also received this item in December and I'm happy to have more to snack on now! Dave and I both like this snack.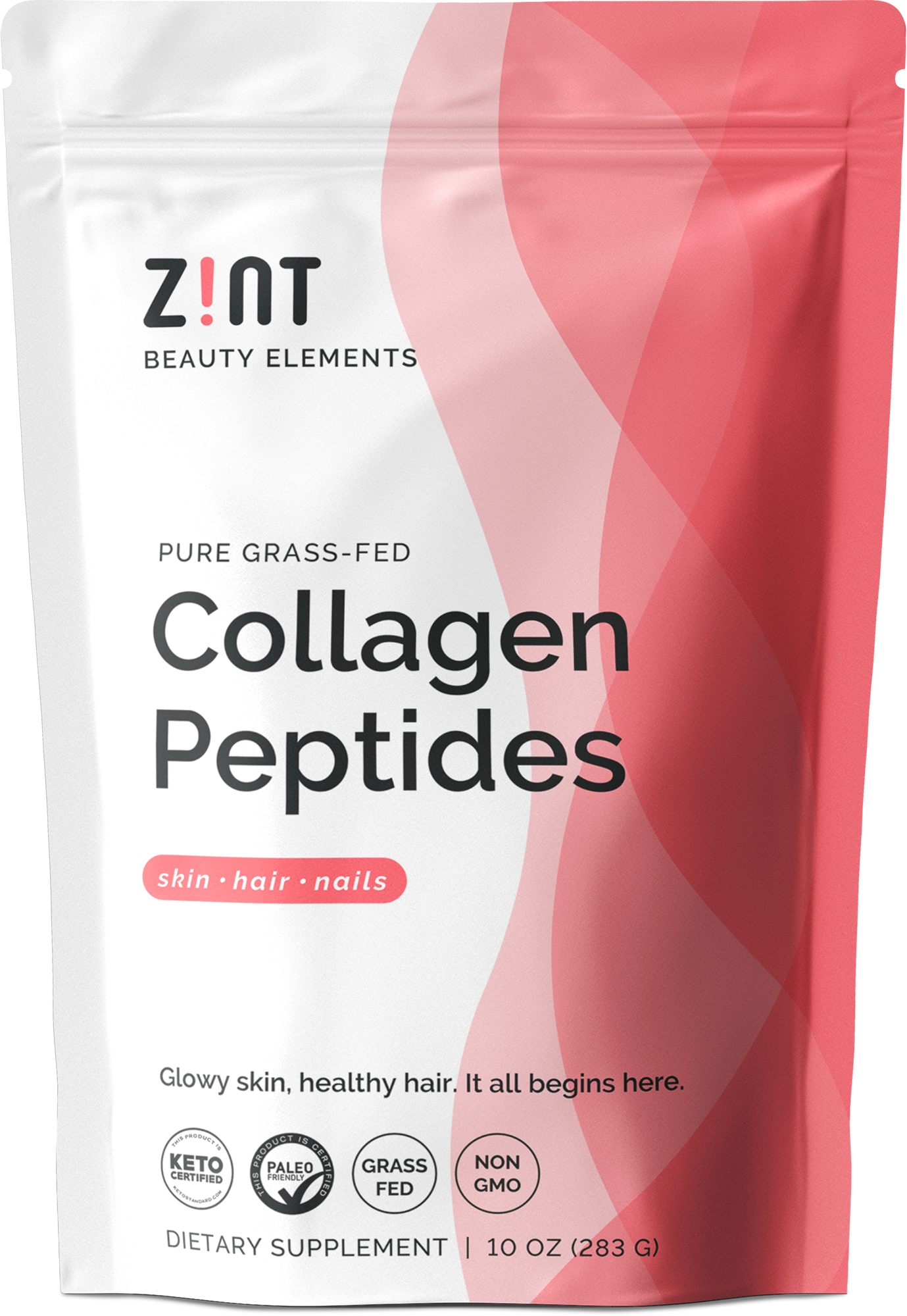 Zint Nutrition – Collagen Powder – Collagen hydrolysate is a nutritionally rich and complete collagen peptide that helps restore and invigorate healthy skin, hair, teeth, nails, joints, digestion and hormonal balance.
My Thoughts: I know a lot of you often talk about collagen peptides. I have never tried any, or even looked into what they are used for. I tend to be wary of dietary supplements, but let me know if I really need to start using this.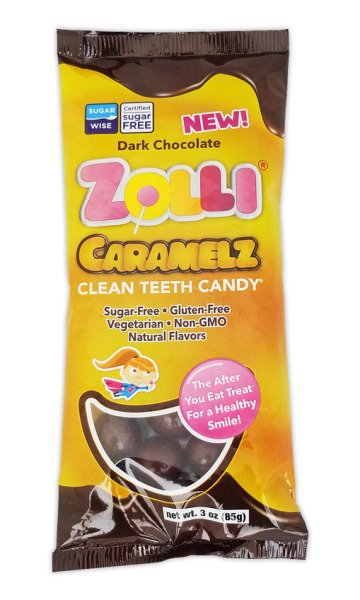 Zollipops – Zolli Caramelz – Known as the "After You Eat Treat," enjoy one after every meal for a cleaner, healthier smile. The smart, yummy treat or snack.
My Thoughts: This is an interesting product, considered a snack, but meant to clean your teeth after eating. They are certified kosher and seem worth giving a try.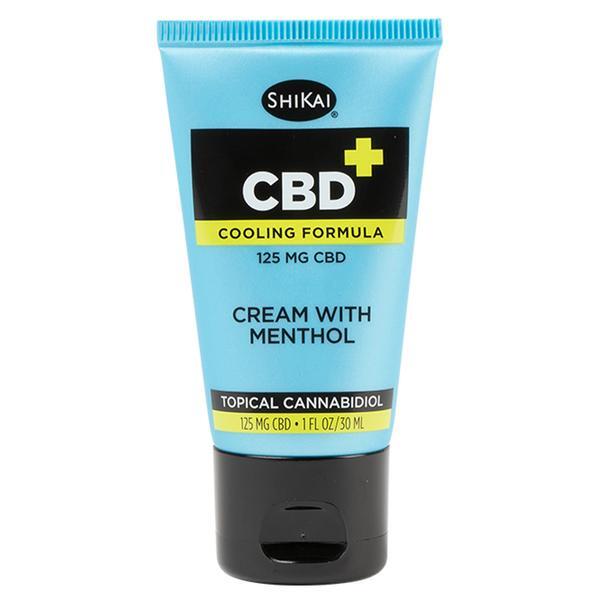 ShiKai – CBD Cream with Menthol – Our CBD Cream with menthol is a rich, non-greasy, sports cream that contains menthol and camphor.
My Thoughts: This wasn't in my above photo because it was hiding in the box. I suppose this is meant for pulled muscles…I am still wary of CBD products!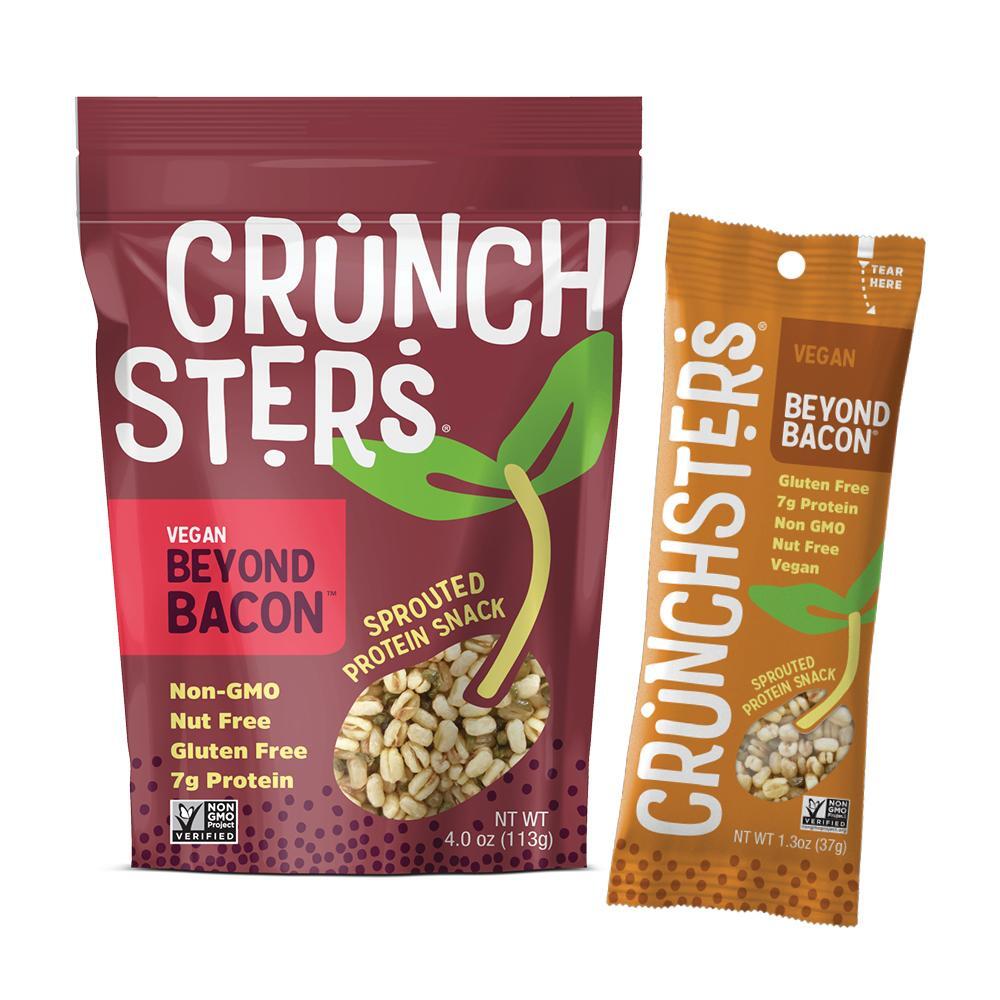 Crunchsters – Beyond Bacon – f you like bacon, you will love our vegan Beyond Bacon flavor. With simple ingredients and guilt-free indulgence, go ahead, eat all you want!
My Thoughts: This sounds like a great snack. According to my research, this snack is newly certified kosher!
Crown Maple® Bourbon Barrel Aged Organic Maple Syrup – We take estate-produced maple syrup and age it in barrels to absorb the bourbon from the oak.
My Thoughts: Pure maple syrup, bourbon barrel aged, sounds great to me!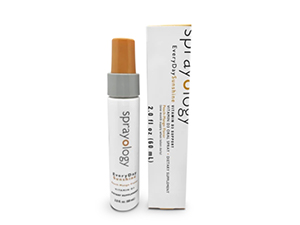 Sprayology – EveryDay Multi & EveryDay Sunshine – The nutrients in this formula have been shown to be beneficial for: Bone Health, Mood Improvement, Immune Support, Calcium Absorption & Bone Growth.
My Thoughts: Another dietary supplement, this time for Vitamin D. I know people who have need to supplement their Vitamin D and this seems worthwhile for that need.
My favorite items in this box is the maple syrup! Would you like to try any of these items? Want to get a box of your own? Like Daily Goodie Box on Facebook and comment on their daily posts! You might get lucky!
I received these products in exchange for my review. No other compensation was received and all opinions are my own.