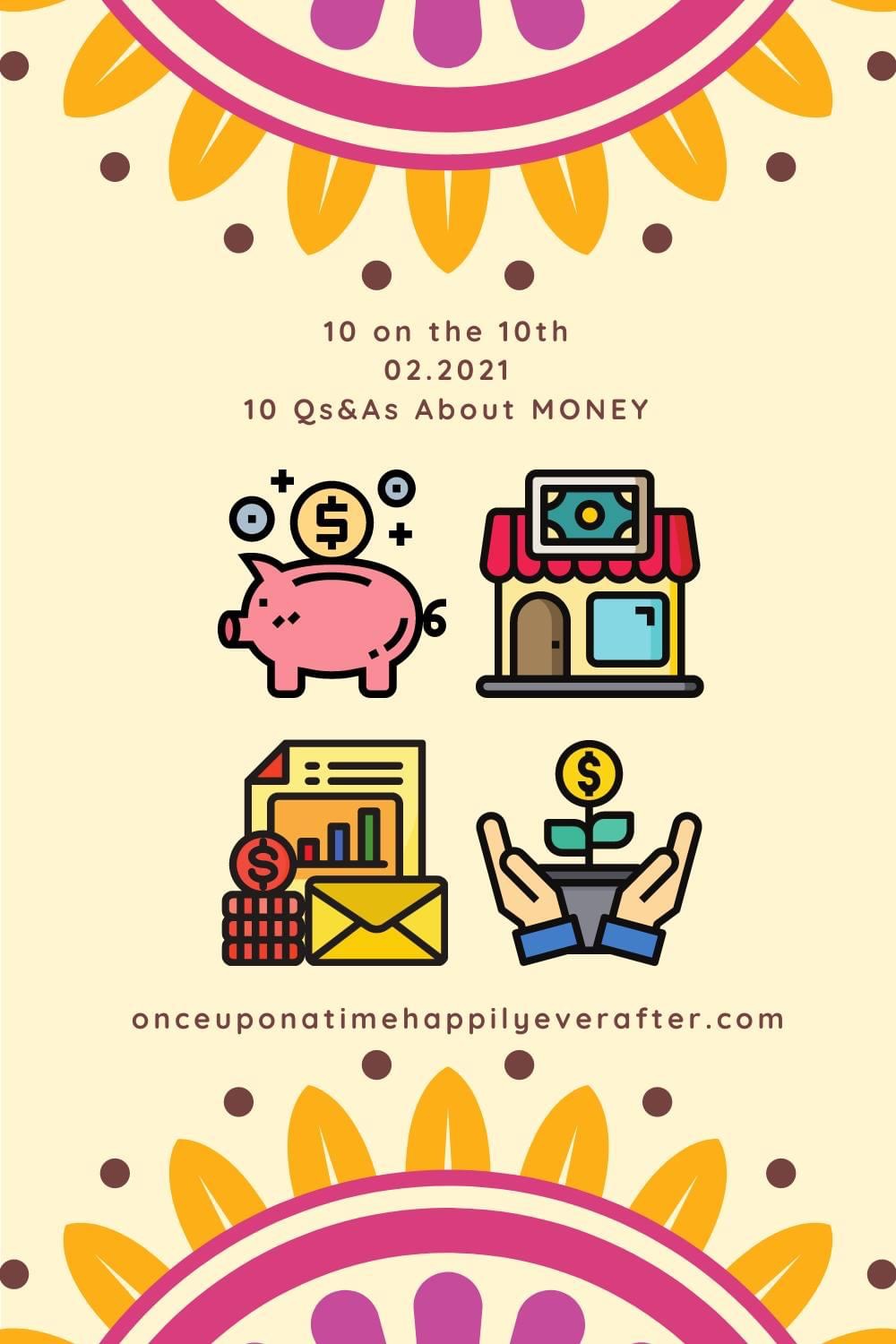 Today I'm linking up with Leslie for her 10 on the 10th link up. This month's topic is all about money! Let's see what fun questions Leslie has for us this month.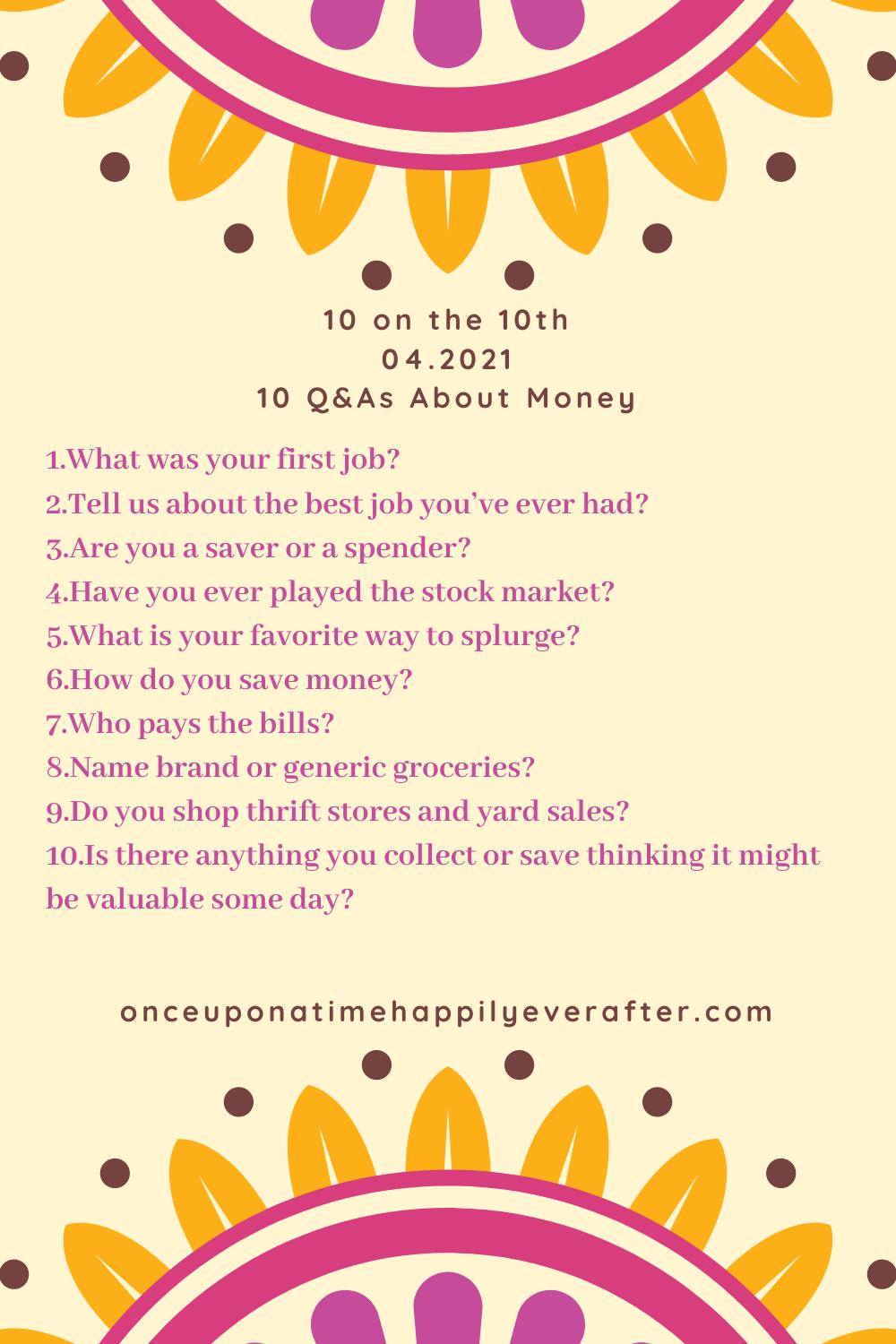 1. What was your first job?
When I was 12, I worked at a ceramics place pouring paint for parties. I was paid $5 per party. Other first jobs included baby sitting and camp counselor.
2. Tell us about the best job you've ever had.
I suppose that would be my first job after grad school, which was working with kids who lived in therapeutic foster homes. The job wasn't easy, but my co-workers and supervisor were great.
3. Are you a saver or a spender?
I tend to like to save when possible.
4. Have you ever played the stock market?
I have not played like by buying and selling, but I did have a friend of the family who used to give stocks as gifts, so I had my own shares from a young age.
5. What is your favorite way to splurge?
I love getting a good deal. It makes me happy! I wouldn't say I'm a big splurger, and I don't have many expensive things – no fancy bags or shoes or anything like that!
6. How do you save money?
I guess just by not buying much! I try to look for the best deals on things as well.
7. Who pays the bills?
My husband does all of that and I sometimes feel like maybe I should know a bit more about our finances!
8. Name brand or generic groceries?
I will go for the generic when I can, depending on what the product is and the cost. For some things, like meat, we have to buy certain brands and they are more expensive, so it helps to save on things like pasta or milk. We do have picky kids though, so we get name brand cookies and cereals, etc.!
9. Do you shop thrift stores and yard sales?
I have…I love a good thrifty find! But I haven't in awhile.
10. Is there something you collect or save thinking it might be valuable some day?
Nope, no collections like that. In the past I've had baseball cards and stamps, but not sure what my parents did with them!
These were fun questions! Let me know something money wise about you in the comments!