I can't stop thinking about Milk Fed by Melissa Broder and unfortunately not in a good way. This book was on my radar due to it's Jewish representation, and specifically because it includes religious Jewish people. Unfortunately, I did not find that the author represented the beliefs and practices of religious Jewish people correctly, and I wanted to share my thoughts about that here.
About The Book: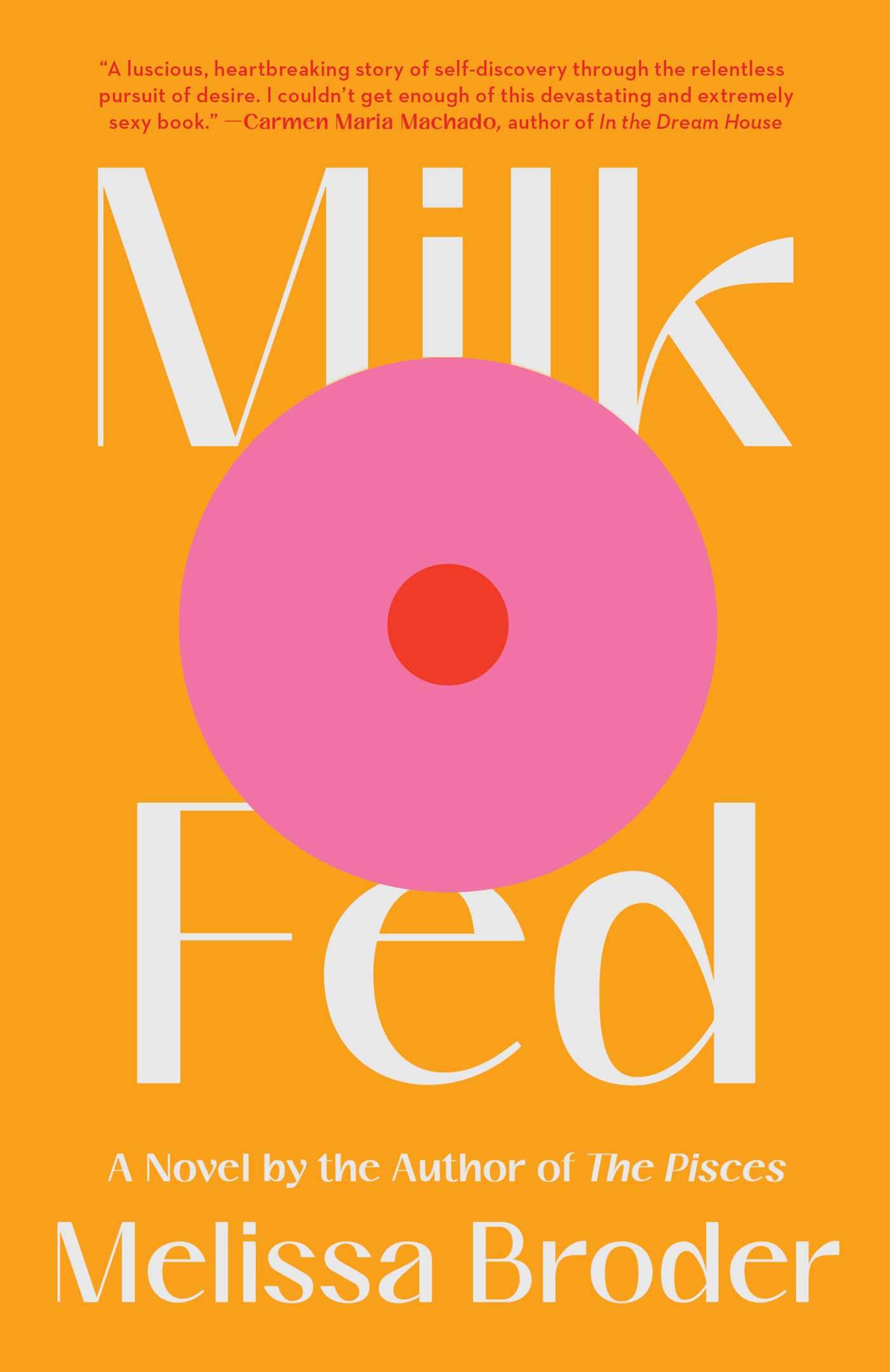 Title: Milk Fed
Author: Melissa Broder
Genre: Contemporary / Literary Fiction
Publisher: Simon & Schuster Audio, 2/2/21
Source: libro.fm
Book Description:
A scathingly funny, wildly erotic, and fiercely imaginative story about food, sex, and god from the acclaimed author of The Pisces and So Sad Today.
Rachel is twenty-four, a lapsed Jew who has made calorie restriction her religion. By day, she maintains an illusion of existential control, by way of obsessive food rituals, while working as an underling at a Los Angeles talent management agency. At night, she pedals nowhere on the elliptical machine. Rachel is content to carry on subsisting—until her therapist encourages her to take a ninety-day communication detox from her mother, who raised her in the tradition of calorie counting.
Early in the detox, Rachel meets Miriam, a zaftig young Orthodox Jewish woman who works at her favorite frozen yogurt shop and is intent upon feeding her. Rachel is suddenly and powerfully entranced by Miriam—by her sundaes and her body, her faith and her family—and as the two grow closer, Rachel embarks on a journey marked by mirrors, mysticism, mothers, milk, and honey.
Pairing superlative emotional insight with unabashed vivid fantasy, Broder tells a tale of appetites: physical hunger, sexual desire, spiritual longing, and the ways that we as humans can compartmentalize these so often interdependent instincts. Milk Fed is a tender and riotously funny meditation on love, certitude, and the question of what we are all being fed, from one of our major writers on the psyche—both sacred and profane.
My Thoughts:
Most of the negative reviews on this book focus on the oddities of the descriptions, the obsessiveness about calorie counting, and the fetishizing of the mother figures in Rachel's life. And all of these things were apparent to me as well, both making me cringe and laugh while listening. The author basically makes food not only into a religion, but also into a sexual comparison, and the descriptions of both eating and people themselves are cringe worthy.
The disorder in Rachel's eating is extremely deep and the book contains descriptions of calorie counting, binging, purging, and more that are upsetting to think about, even for someone who has not struggled with disordered eating. So I too agree with those who have said that this book can be difficult for people sensitive to those issues.
Rachel has issues with her mother and she therefore craves love from a mother figure. Her fantasies are disturbing in this sense. Miriam does not serve as a mother figure, but her being overweight seems to attract Rachel in a different way. While Miriam inspires Rachel to eat, Rachel inspires Miriam to break the laws of Judaism. And here is where my real problems with the book begin.
I don't think the author truly knew the laws, and mainly wrote about them from her own outside views, meaning that some of the portrayals of how Miriam's family observed Judaism are incorrect. On a nitpicky level, the author narrated the audio book and seemed unable to pronounce certain Hebrew words correctly. This in itself bothered me, but the misrepresentations of the laws bothered me more.
Some examples: Miriam and Rachel eat meat and soon after, they want to eat dairy candy. Miriam tells Rachel that she would normally wait one hour after meat before having dairy. Most religious Jews actually wait much longer than one hour – up to six hours – after eating meat. At this point, Rachel suggests that God will forgive Miriam for breaking this law. And Miriam agrees. Judaism doesn't work like this! In fact, it is a common way that non-Jews and less religious Jews seem to pressure religious Jews into letting go of our beliefs. It's not a nice thing to do.
When Rachel spends Shabbat with Miriam's family, she finds comfort there, and the descriptions of a nice family meal are appreciated. However, the laws of Shabbat are misrepresented here. First, Miriam's siblings are seen opening food packages before Shabbat so that they can eat the food on Shabbat. There is such a law with regards to opening food packages, but I have always been told that you can open things in order to eat them, and I think this scene stands out because it makes Jewish people seem just a little crazy, to have to do something like this in order to eat during the sabbath day. Next, Miriam tells Rachel it is fine to adjust the heater in the room where she is sleeping, though she shouldn't touch the lights. This is incorrect, as you shouldn't touch either. Then when Rachel can't see at all, Miriam carries down a candle to see with. We actually can't move candles around on Shabbat either, so this whole depiction is incorrect.
The final scene that I had an issue with was with regards to the argument about the Israeli-Palestinian conflict. Rachel argued against Israel's right to exist, and expressed anti-Israel sentiments articulately. Miriam's mother took the other side, and she used the argument that Israel was given to the Jewish people after the Holocaust, which is true, but she neglected to mention that Jewish people have always lived in Israel and that Jewish people are in fact indigenous to the area. It's not a random piece of land that was stolen just because it was there.
In my opinion, this book would have been better served to have someone who understands the laws of Judaism to edit some of the issues, to help the author with her pronunciations, and to remove misconceptions about whether law breaking is ok if one seeks forgiveness afterwards.
I hope you will forgive me for this non-traditional book review post, and of course, there is no need to comment. This was mainly for me to get my thoughts out in my own space. Thank you!