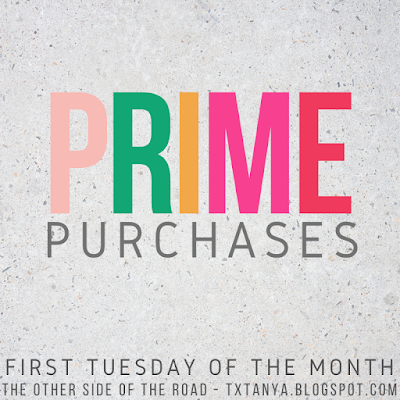 This month I'm once again linking up with Tanya to share what I've been purchasing via Amazon. After a slow month in January, I did purchase a few more interesting items this month! These links are affiliate links, which means that if you click them and make a purchase, I may receive a small incentive.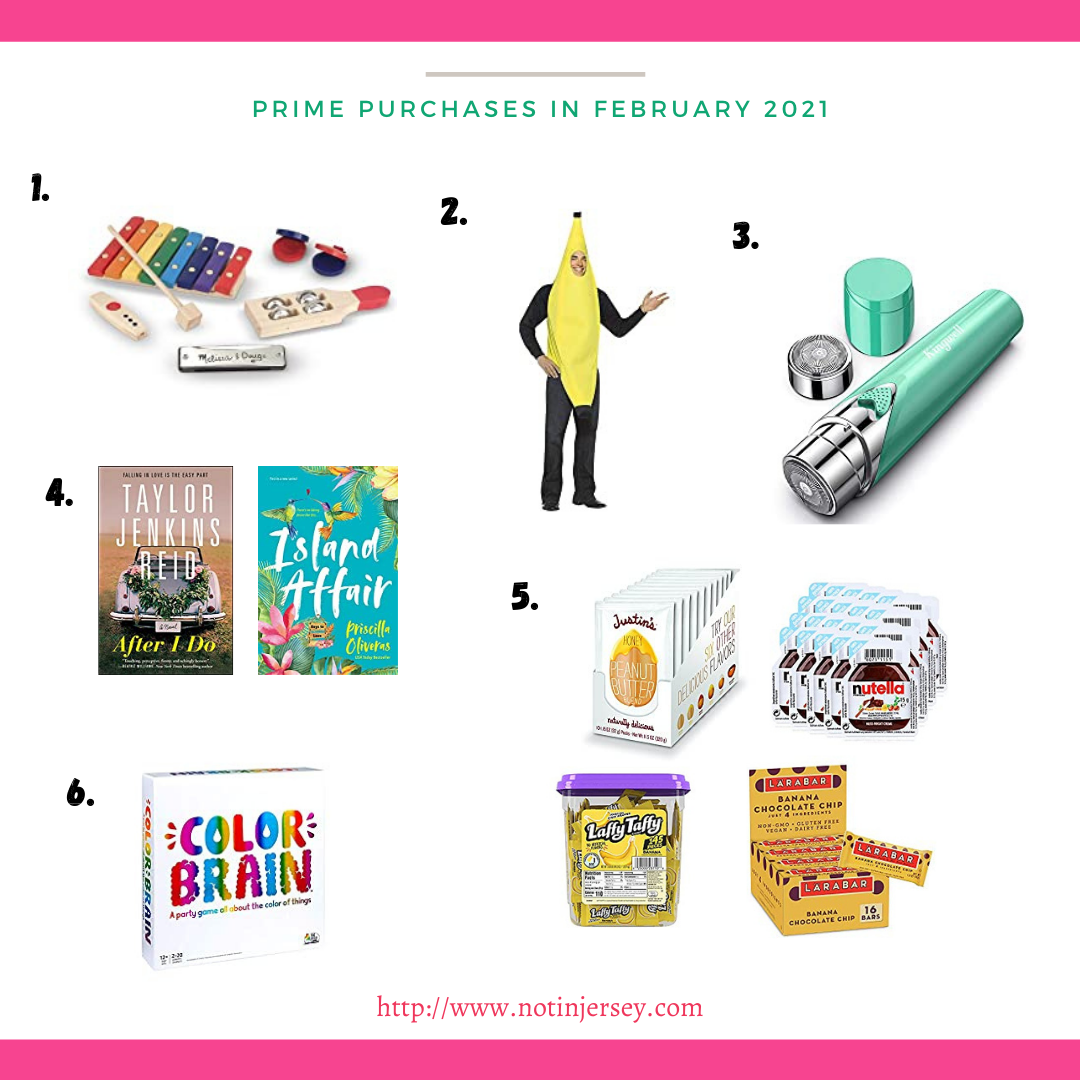 1. Melissa and Doug Deluxe Beginner Band Set – Our little friend turned 3 and he loves music, so we got him this present. His mom says he loves it, as do his older siblings!
2. Banana Costume – Simon wanted to be a banana for Purim. Yes, he is amusing! The one we ordered is apparently no longer available, so this is not the same one, but it does look the same! However, the one we got was for kids.
3. Facial Hair Remover – The one I was using wasn't working right so I chose this one instead. It seems to work well so far.
4. After I Do by Taylor Jenkins Reid and Island Affair by Priscilla Oliveras – These books were on sale for cheap so I couldn't help but grab them!
5. Justin's Honey Peanut Butter Squeeze Packs, Nutella, Banana Laffy Taffy, and Banana Chocolate Chip Lara Bars – We went with a banana theme and made our Purim bags with these items, plus bananas and banana oatmeal from the store.
6. Colorbrain Game – Simon's good friend had a birthday party on Zoom. His mom said he likes games, so we picked out this one because it sounds fun!
Have you ordered anything from Amazon lately?