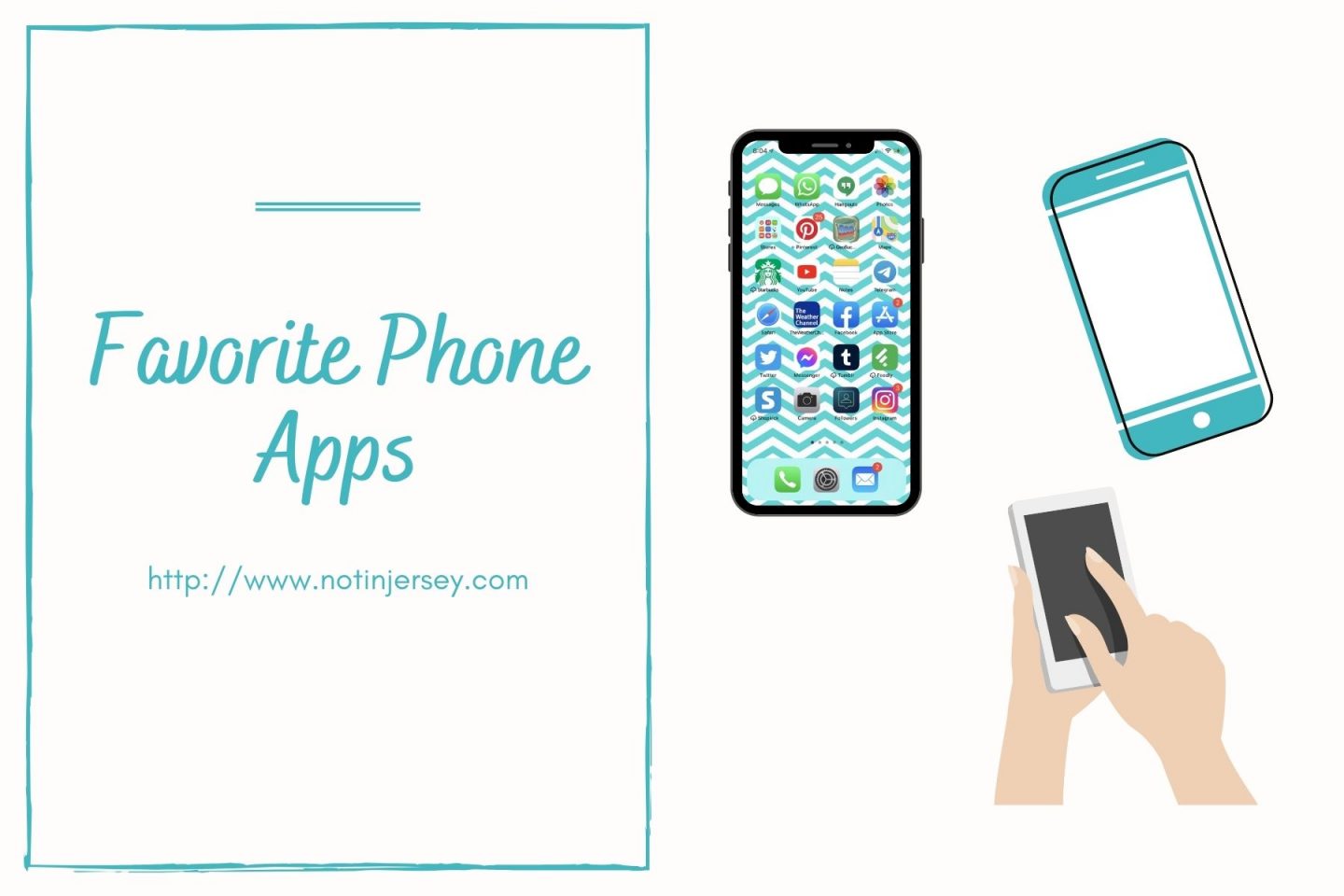 Welcome to the Not Just a Mom Link Up hosted by myself, Adrienne, Jen, Joanne, Lauren, and Sarah! This month, we are talking about our favorite phone apps! I have an iPhone XR which I love, and use a ton, of course. I took a look at my apps and see I have a lot I should probably delete, and there are those that I use all the time, which are obviously my favorites. I look forward to hearing about yours!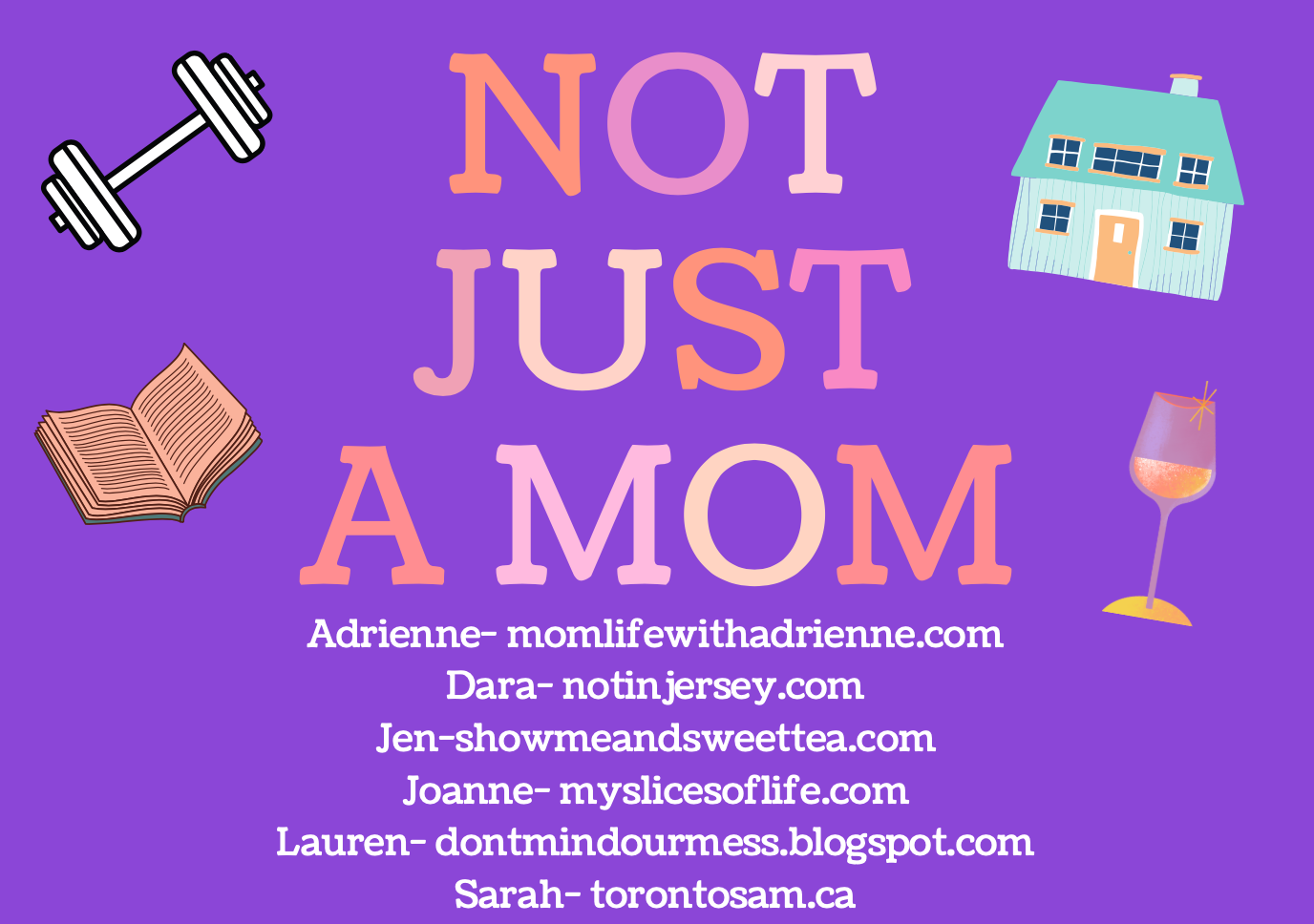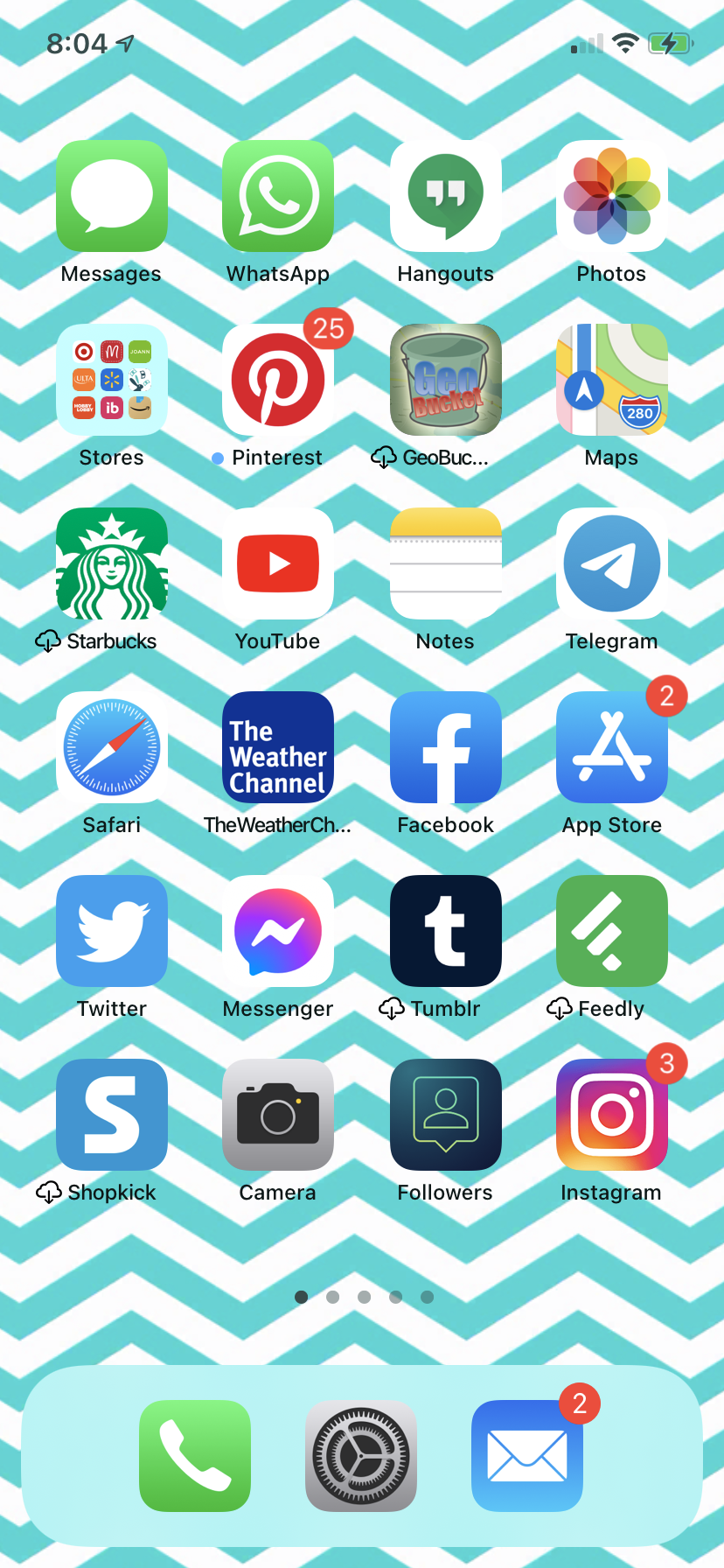 I should probably organize my apps differently! You can see all of my unused apps at the moment with the cloud icons on them. The other day I realized that YouTube was even like that! My first page is basically messaging apps and social media. I suppose I should move all of my most used apps to the first page…but the truth is I'm used to them the way they are!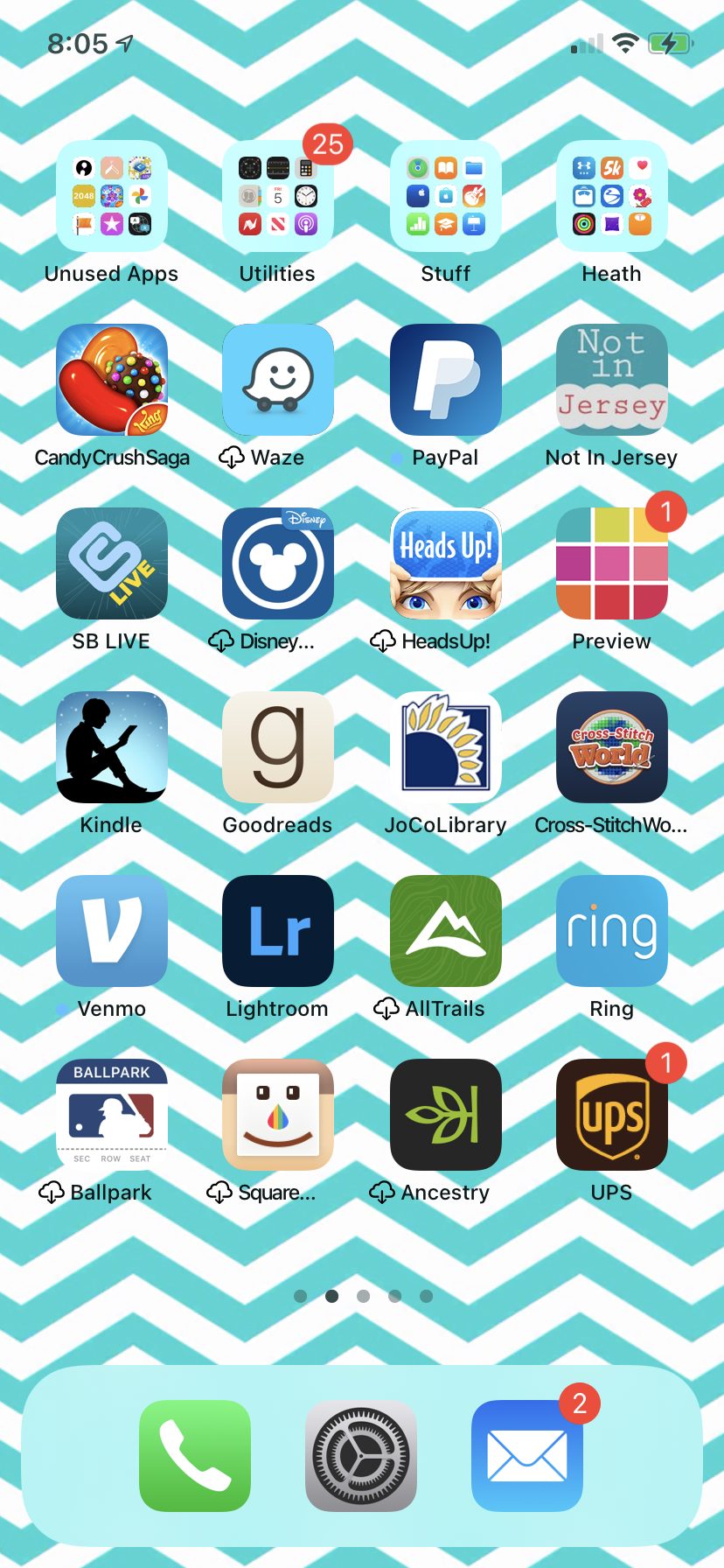 My second page is where I had added a few folders and tried to organize. But I haven't updated it in awhile. This is where I have games, but also Goodreads? I am now inspired to reorganize… I also have some lesser used useful apps on there like my UPS tracker, my library app, Venmo, and Lightroom, which I use to edit all my Instagram photos.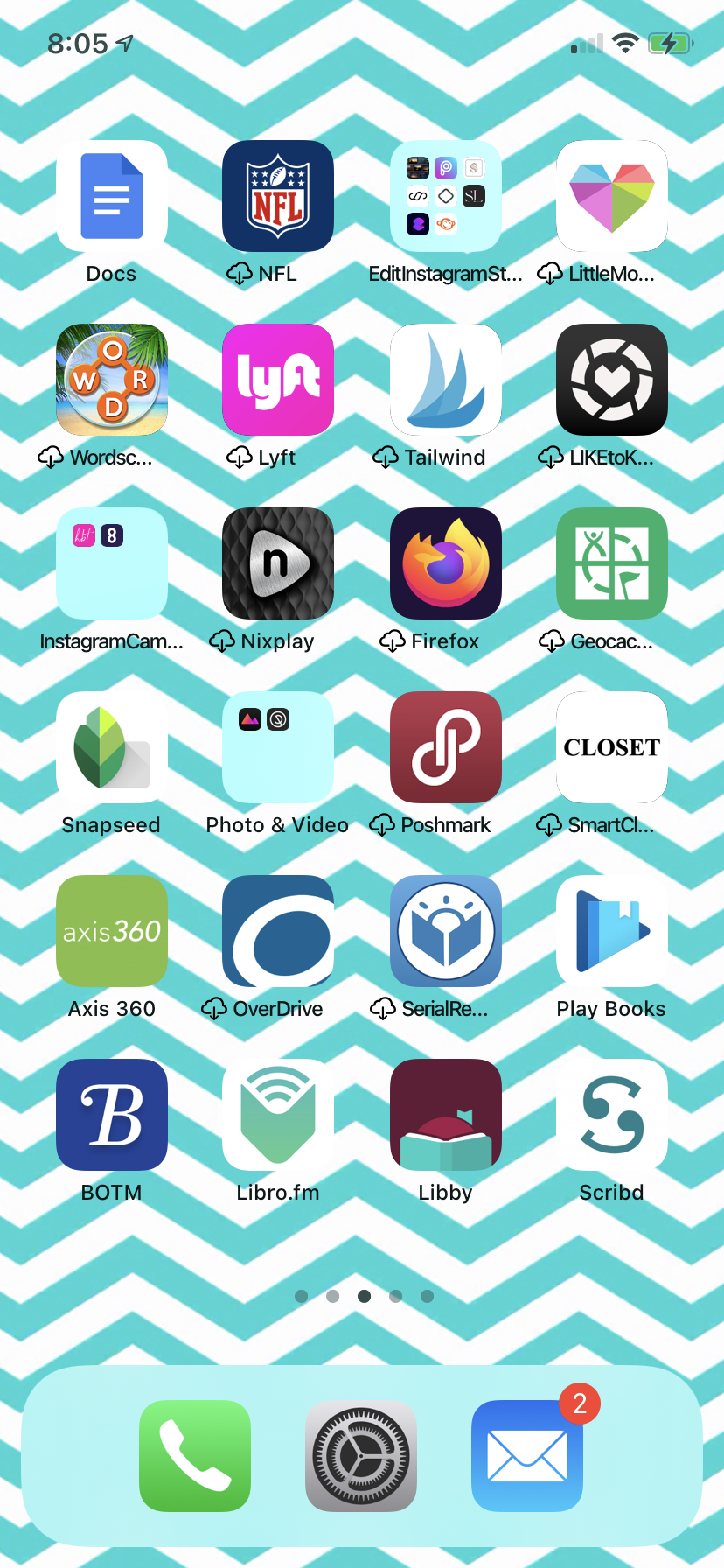 Page 3: even more apps that I should remove, plus all of my audio listening apps! The NFL app is obviously seasonal, it gives me alerts on scoring and such. I use Snapseed for editing some of the time.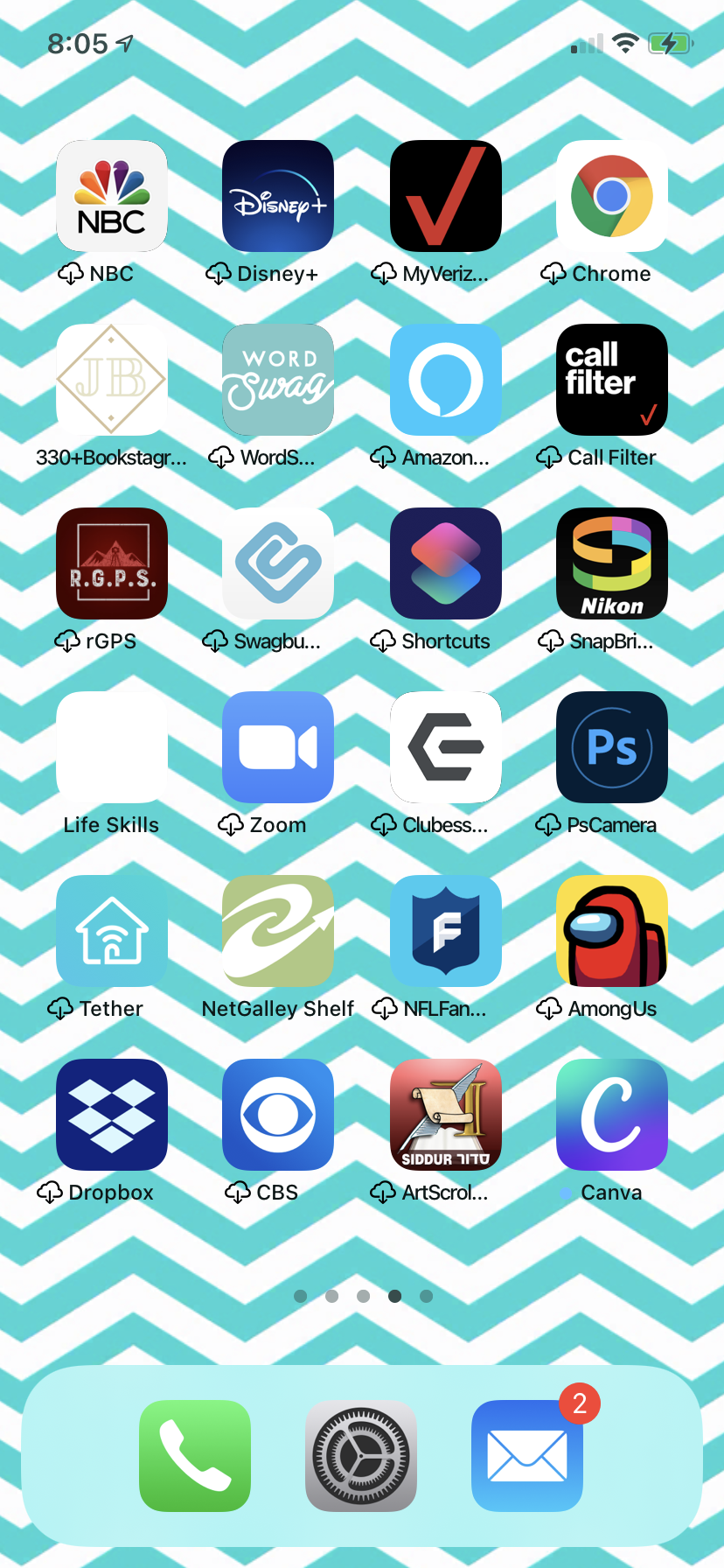 Finally, page 4 with even more unused apps. A lot of them are TV channels for casting to the TV, but they've all gone to the cloud. Seeing Zoom in the cloud is pretty funny! I don't normally use it on my phone.
Well, I guess I'll be reorganizing for the next hour…somehow things always get messed up when I try to move my apps around, which is probably why I don't do it often.
And as for my favorites, here are the apps I use the most often:
Instagram. Obviously. Cross Stitch World is my favorite game. It's very relaxing! I play it while I listen to audio books, so I'm not sure why my audio book apps don't show up here – probably because I use a few different ones depending what book I'm reading. Candy Crush is also a favorite game. I use the Notes app to draft my Instagram posts, which is why it's up there. Goodreads is obviously an important one. And SB Live is a game show type game that I play for 10 minutes almost every evening, so that's why it's shown there as well! It's part of Swagbucks, a point earning website, and you win points towards that.
If you wrote about your favorite phone apps, you can link up with us here. Come back next month when we're talking about our Favorite Family Memories!
You are invited to the Inlinkz link party!
What are your favorite or most used phone apps?