Today I'm linking up with Anne in Residence for her Currently link up. March's prompt words are: choosing, imagining, making, recommending, and wearing. Here's what I'm currently up to!
[choosing]
I have to always choose what to read next. I choose whether to stick to my diet each day or eat all the Reese's Peanut Butter Cups. I choose whether to cut off my runs at 2.5 miles or continue around that extra block. Life is full of choices!
[imagining]
I'm imagining future travel, seeing my family again, being able to hang out with people without feeling nervous.
[making]
My current knitting project is a blanket. I bought a kit from Knit Picks and it's going to look like this, but my colors are lighter: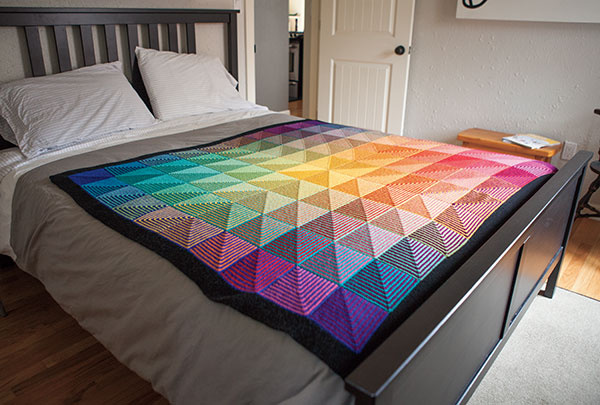 [recommending]
My favorite books of February are highly recommended, and on Friday I'll be posting the rest of the books I read last month.
[wearing]
I'm boring. I mainly wear jeans and hoodies / sweaters / t-shirts. I am considering a leggings purchase from Amazon – it's a 3 pack for the price I usually see for one pair so I wonder if it's a good option or not!
Now tell me something you are currently doing!