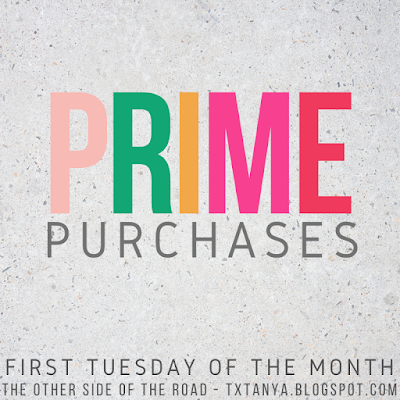 This month I'm once again linking up with Tanya to share what I've been purchasing via Amazon. I actually barely ordered anything in January, I guess I was making up for all the items I bought in November and December! These links are affiliate links, which means that if you click them and make a purchase, I may receive a small incentive.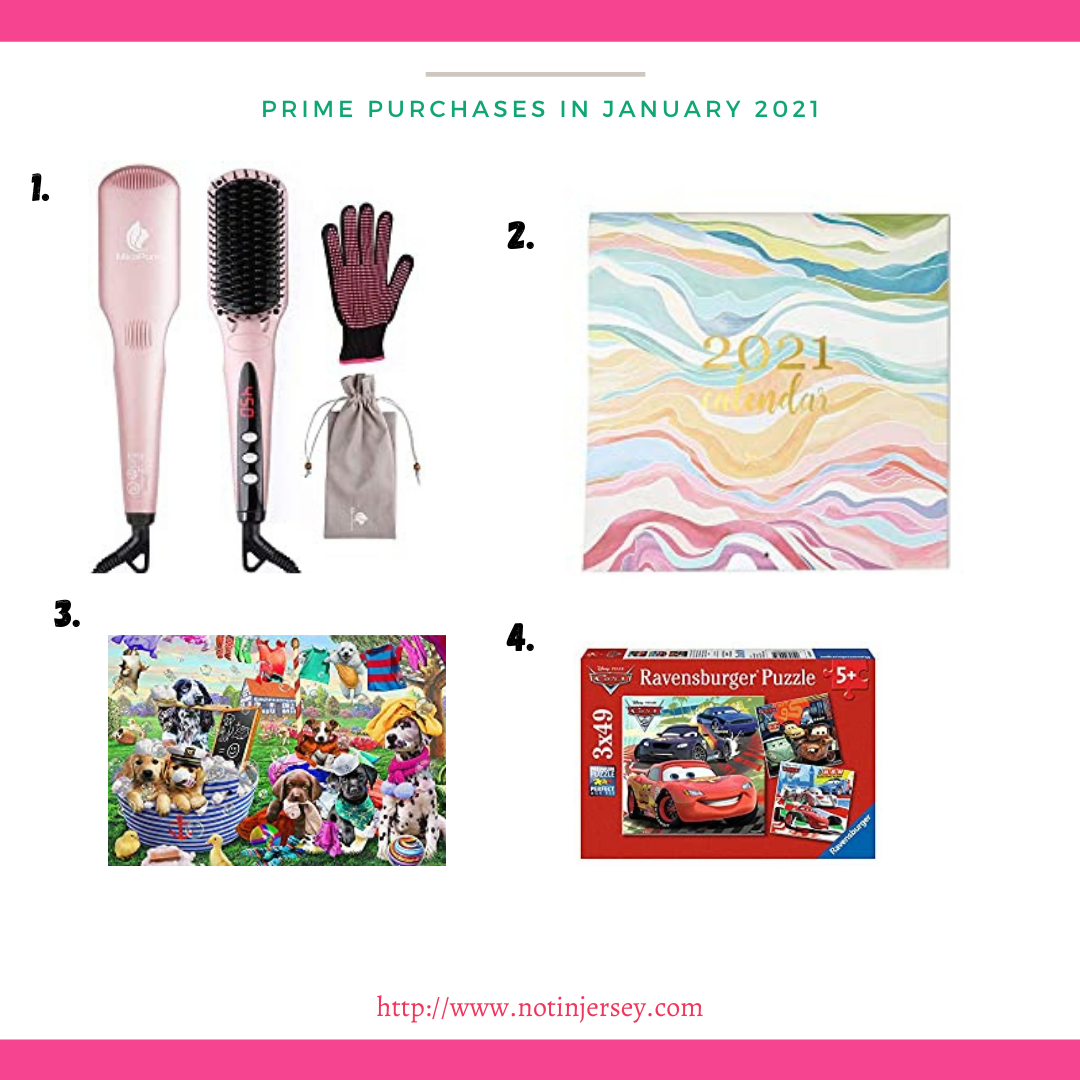 1. Enhanced Hair Straightener Heat Brush by MiroPure – For dance, it was decided that everyone should wear their hair in low pony tails and apparently Gabbie is the only one with curly hair, so she straightens it for performances. She says that she can straighten her hair in 20 minutes with this, which is pretty amazing because she has a lot of hair! It was less expensive when she bought it, so if you're interested, I'd keep your eye on it!
2. Erin Condren Wall Calendar – Gabbie didn't like the Hamilton calendar I got her for Hanukkah so she decided to purchase this one instead. It also cost less when we bought it, I'm not sure why a 2021 calendar would still be this much money!
3. and 4. Laundry Day Puzzle and Ravensburger Cars Puzzle – My nephew turned 3 and he's into puzzles, so I sent him these two. The first is 100 pieces and he'll grow into it and the other is 3 x 49 pieces, which I think he can do now!
And that's it! Have you ordered anything from Amazon lately?