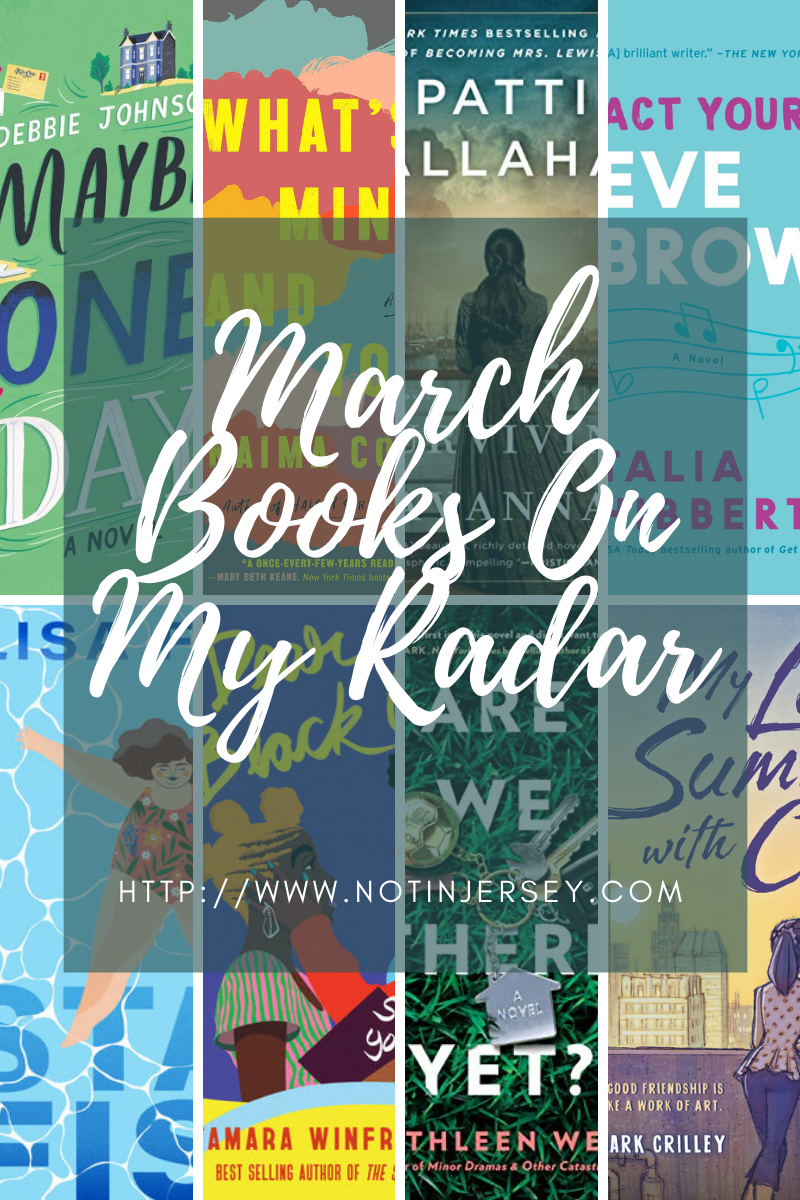 This month's On My Radar feature is all about books that are releasing in March that I'm excited about, interested in reading, or just wanting to share with others. This post contains Amazon affiliate links. If you choose to make a purchase after clicking on my link, I may receive a small commission.
Maybe One Day by Debbie Johnson – In the spirit of Ruth Hogan and Adriana Trigiani, bestselling British author Debbie Johnson brings us the ultimate in "happy tears": a heartfelt story about a woman seizing the chance to reconnect with her lost love.
The truth changes everything.
For years Jess believed that Joe—the father of her child and the only man she ever loved—had abandoned her during her greatest time of need. That belief nearly destroyed her. Seventeen years later, when cleaning out her mother's house, Jess unpacks a box of cards and letters hidden in the attic and makes a discovery that changes everything about life as she knows it.
Shaken but empowered, Jess—and her two stalwart best friends—set out on a remarkable journey to follow a set of faded postmarks around the world. Is Joe still alive? Does he know that Jess never forgot him? Maybe their love story isn't over.
Maybe one day they'll find each other again…
---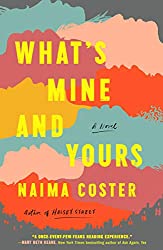 What's Mine and Yours by Naima Coster – From the author of Halsey Street, a sweeping novel of legacy, identity, the American family, and the ways that race affects even our most intimate relationships.
A community in the Piedmont of North Carolina rises in outrage as a county initiative draws students from the largely Black east side of town into predominantly white high schools on the west. For two students, Gee and Noelle, the integration sets off a chain of events that will tie their two families together in unexpected ways over the span of the next twenty years.
On one side of the integration debate is Jade, Gee's steely, ambitious mother. In the aftermath of a harrowing loss, she is determined to give her son the tools he'll need to survive in America as a sensitive, anxious, young Black man. On the other side is Noelle's headstrong mother, Lacey May, a white woman who refuses to see her half-Latina daughters as anything but white. She strives to protect them as she couldn't protect herself from the influence of their charming but unreliable father, Robbie.
When Gee and Noelle join the school play meant to bridge the divide between new and old students, their paths collide, and their two seemingly disconnected families begin to form deeply knotted, messy ties that will shape the trajectory of their adult lives. And their mothers—each determined to see her child inherit a better life—will make choices that will haunt them for decades to come.
As love is built and lost, and the past never too far behind, What's Mine and Yours is an expansive, vibrant tapestry that moves between the years, from the foothills of North Carolina, to Atlanta, Los Angeles, and Paris. It explores the unique organism that is every family: what breaks them apart and how they come back together.
---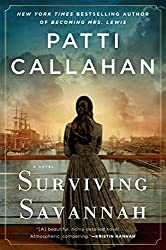 Surviving Savannah by Patti Callahan – It was called "The Titanic of the South." The luxury steamship sank in 1838 with Savannah's elite on board; through time, their fates were forgotten–until the wreck was found, and now their story is finally being told in this breathtaking novel from the New York Times bestselling author of Becoming Mrs. Lewis.
When Savannah history professor Everly Winthrop is asked to guest-curate a new museum collection focusing on artifacts recovered from the steamship Pulaski, she's shocked. The ship sank after a boiler explosion in 1838, and the wreckage was just discovered, 180 years later. Everly can't resist the opportunity to try to solve some of the mysteries and myths surrounding the devastating night of its sinking.
Everly's research leads her to the astounding history of a family of eleven who boarded the Pulaski together, and the extraordinary stories of two women from this family: a known survivor, Augusta Longstreet, and her niece, Lilly Forsyth, who was never found, along with her child. These aristocratic women were part of Savannah's society, but when the ship exploded, each was faced with difficult and heartbreaking decisions. This is a moving and powerful exploration of what women will do to endure in the face of tragedy, the role fate plays, and the myriad ways we survive the surviving.
---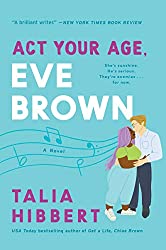 Act Your Age, Eve Brown by Talia Hibbert –
In USA Today bestselling author Talia Hibbert's newest rom-com, the flightiest Brown sister crashes into the life of an uptight B&B owner and has him falling hard—literally.
One of POPSUGAR's 42 Books Everyone Will Be Talking About in 2021, Marie Claire's 10 Best New Romances of 2021, and Oprah Mag's Most Anticipated Romances of 2021!
Eve Brown is a certified hot mess. No matter how hard she strives to do right, her life always goes horribly wrong. So she's given up trying. But when her personal brand of chaos ruins an expensive wedding (someone had to liberate those poor doves), her parents draw the line. It's time for Eve to grow up and prove herself—even though she's not entirely sure how…
Jacob Wayne is in control. Always. The bed and breakfast owner's on a mission to dominate the hospitality industry and he expects nothing less than perfection. So when a purple-haired tornado of a woman turns up out of the blue to interview for his open chef position, he tells her the brutal truth: not a chance in hell. Then she hits him with her car—supposedly by accident. Yeah, right.
Now his arm is broken, his B&B is understaffed, and the dangerously unpredictable Eve is fluttering around, trying to help. Before long, she's infiltrated his work, his kitchen—and his spare bedroom. Jacob hates everything about it. Or rather, he should. Sunny, chaotic Eve is his natural-born nemesis, but the longer these two enemies spend in close quarters, the more their animosity turns into something else. Like Eve, the heat between them is impossible to ignore… and it's melting Jacob's frosty exterior.
---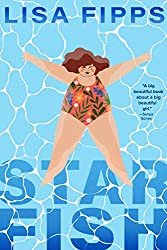 Starfish by Lisa Fipps – Ellie is tired of being fat-shamed and does something about it in this poignant debut novel-in-verse.
Ever since Ellie wore a whale swimsuit and made a big splash at her fifth birthday party, she's been bullied about her weight. To cope, she tries to live by the Fat Girl Rules–like "no making waves," "avoid eating in public," and "don't move so fast that your body jiggles." And she's found her safe space–her swimming pool–where she feels weightless in a fat-obsessed world. In the water, she can stretch herself out like a starfish and take up all the room she wants. It's also where she can get away from her pushy mom, who thinks criticizing Ellie's weight will motivate her to diet. Fortunately, Ellie has allies in her dad, her therapist, and her new neighbor, Catalina, who loves Ellie for who she is. With this support buoying her, Ellie might finally be able to cast aside the Fat Girl Rules and starfish in real life–by unapologetically being her own fabulous self.
---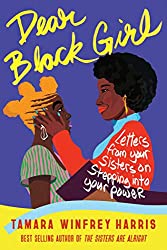 Dear Black Girl by Tamara Winfrey Harris – "Dear Black Girl is the empowering, affirming love letter our girls need in order to thrive in a world that does not always protect, nurture, or celebrate us. This collection of Black women's voices… is a must-read, not only for Black girls, but for everyone who cares about Black girls, and for Black women whose inner-Black girl could use some healing." – Tarana Burke, Founder of the 'Me Too' Movement
"Dear Dope Black Girl, You don't know me, but I know you. I know you because I am you! We are magic, light, and stars in the universe." So begins a letter that Tamara Winfrey Harris received as part of her Letters to Black Girls project, where she asked black women to write honest, open, and inspiring letters of support to young black girls aged thirteen to twenty-one. Her call went viral, resulting in a hundred personal letters from black women around the globe that cover topics such as identity, self-love, parents, violence, grief, mental health, sex, and sexuality.
In Dear Black Girl, Winfrey Harris organizes a selection of these letters, providing "a balm for the wounds of anti-black-girlness" and modeling how black women can nurture future generations. Each chapter ends with a prompt encouraging girls to write a letter to themselves, teaching the art of self-love and self-nurturing. Winfrey Harris's The Sisters Are Alright explores how black women must often fight and stumble their way into alrightness after adulthood. Dear Black Girl continues this work by delivering pro-black, feminist, LGBTQ+ positive, and body positive messages for black women-to-be–and for the girl who still lives inside every black woman who still needs reminding sometimes that she is alright.
---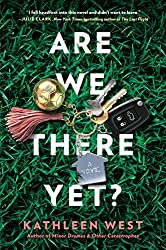 Are We There Yet? by Kathleen West – Among fake Instagram pages, long-buried family secrets, and the horrors of middle school, one suburban mom searches to find herself in a heartfelt and thought-provoking novel from the author of Minor Dramas and Other Catastrophes.
Alice Sullivan feels like she's finally found her groove in middle age, but it only takes one moment for her perfectly curated life to unravel. On the same day she learns her daughter is struggling in second grade, a call from her son's school accusing him of bullying throws Alice into a tailspin.
When it comes to light that the incident is part of a new behavior pattern for her son, one complete with fake social media profiles with a lot of questionable content, Alice's social standing is quickly eroded to one of "those moms" who can't control her kids. Soon she's facing the very judgement she was all too happy to dole out when she thought no one was looking (or when she thought her house wasn't made of glass).
Then her mother unloads a family secret she's kept for more than thirty years, and Alice's entire perception of herself is shattered.
As her son's new reputation polarizes her friendships and her family buzzes with the ramification of her mother's choices, Alice realizes that she's been too focused on measuring her success and happiness by everyone else's standards. Now, with all her shortcomings laid bare, she'll have to figure out to whom to turn for help and decide who she really wants to be.
---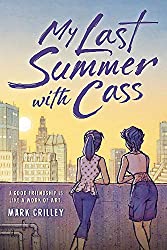 My Last Summer with Cass by Mark Crilley – This One Summer meets The Edge of Seventeen in this poignant coming-of-age YA graphic novel about two childhood friends at a crossroads in their lives and art from the author of Mastering Manga.

Megan and Cass have been joined at the brush for as long as they can remember. For years, while spending summers together at a lakeside cabin, they created art together, from sand to scribbles . . . to anything available. Then Cass moved away to New York.
When Megan finally convinces her parents to let her spend a week in the city, too, it seems like Cass has completely changed. She has tattoos, every artist in the city knows her; she even eats chicken feet! At least one thing has stayed the same: They still make their best art together.
But when one girl betrays the other's trust on the eve of what is supposed to be their greatest artistic feat yet, can their friendship survive? Can their art?
---
Are any of these on your radar?