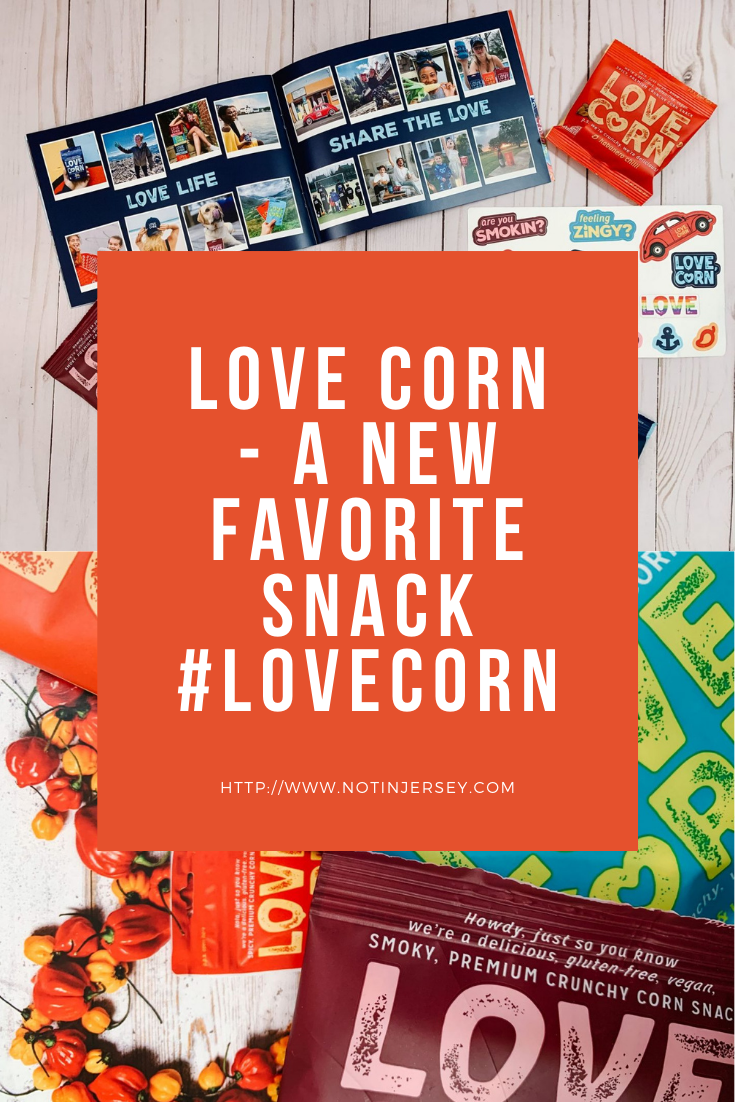 I received this product for free from Moms Meet to use and post my honest opinions. Compensation for this post was provided and this page may contain affiliate links.
If you are looking for a simple, savory, crunchy new favorite snack, look no further than LOVE CORN! This flavorful, healthier alternative to chips, pretzels, crackers, and corn nuts is made with plant-based ingredients, and are vegan, gluten free, Non-GMO Project Verified, kosher, and sugar free. They come in four flavors including Sea Salt, BBQ, Habanero, and Salt & Vinegar.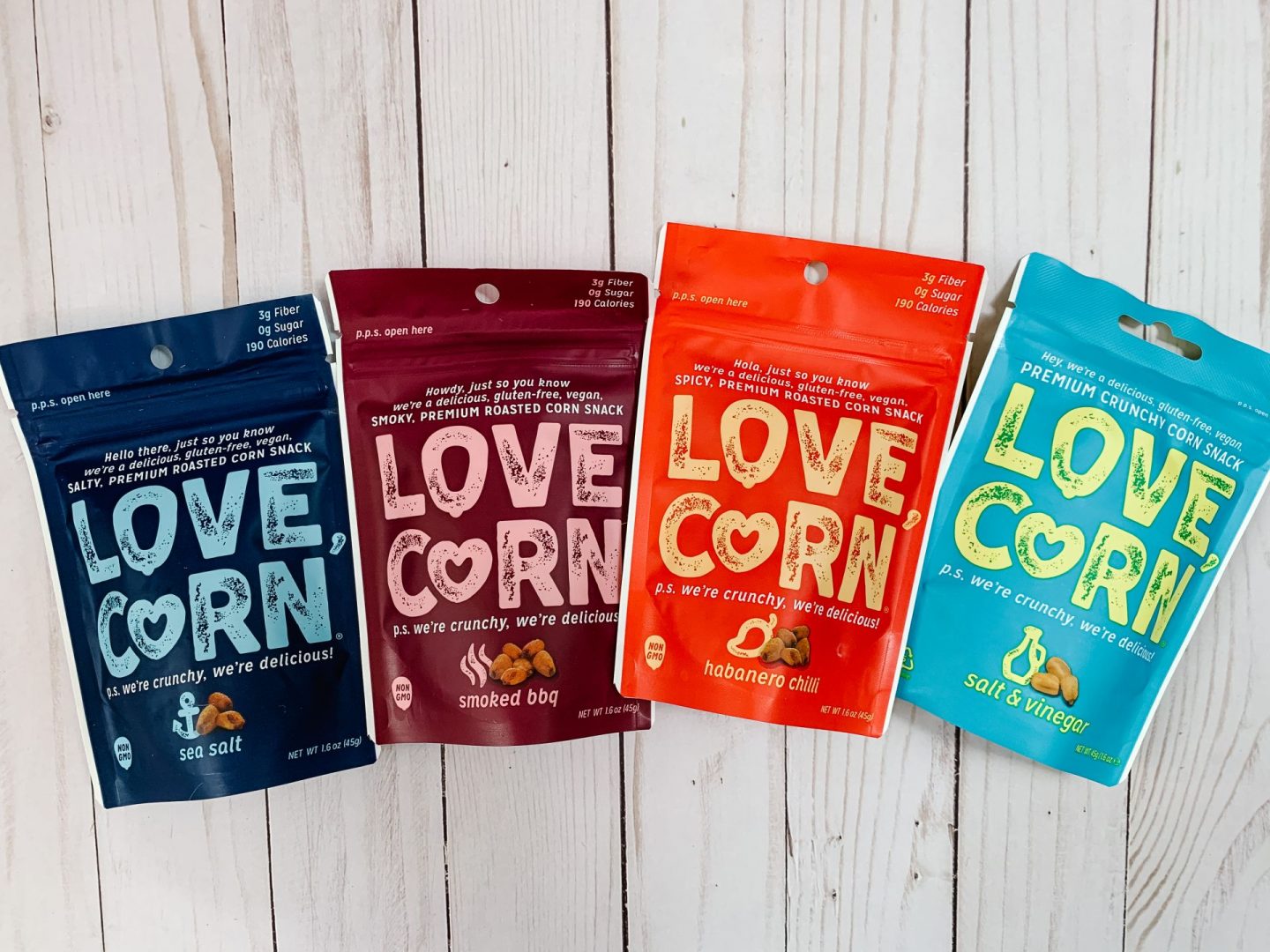 Simon, Dave, and I sampled these fun snacks and we all liked them! Simon prefers the salty flavors while Dave is happy to eat the spicy ones. I even added some to a salad and loved the taste and crunch it added as an alternative to croutons. They would also make a great addition to soup and charcuterie boards.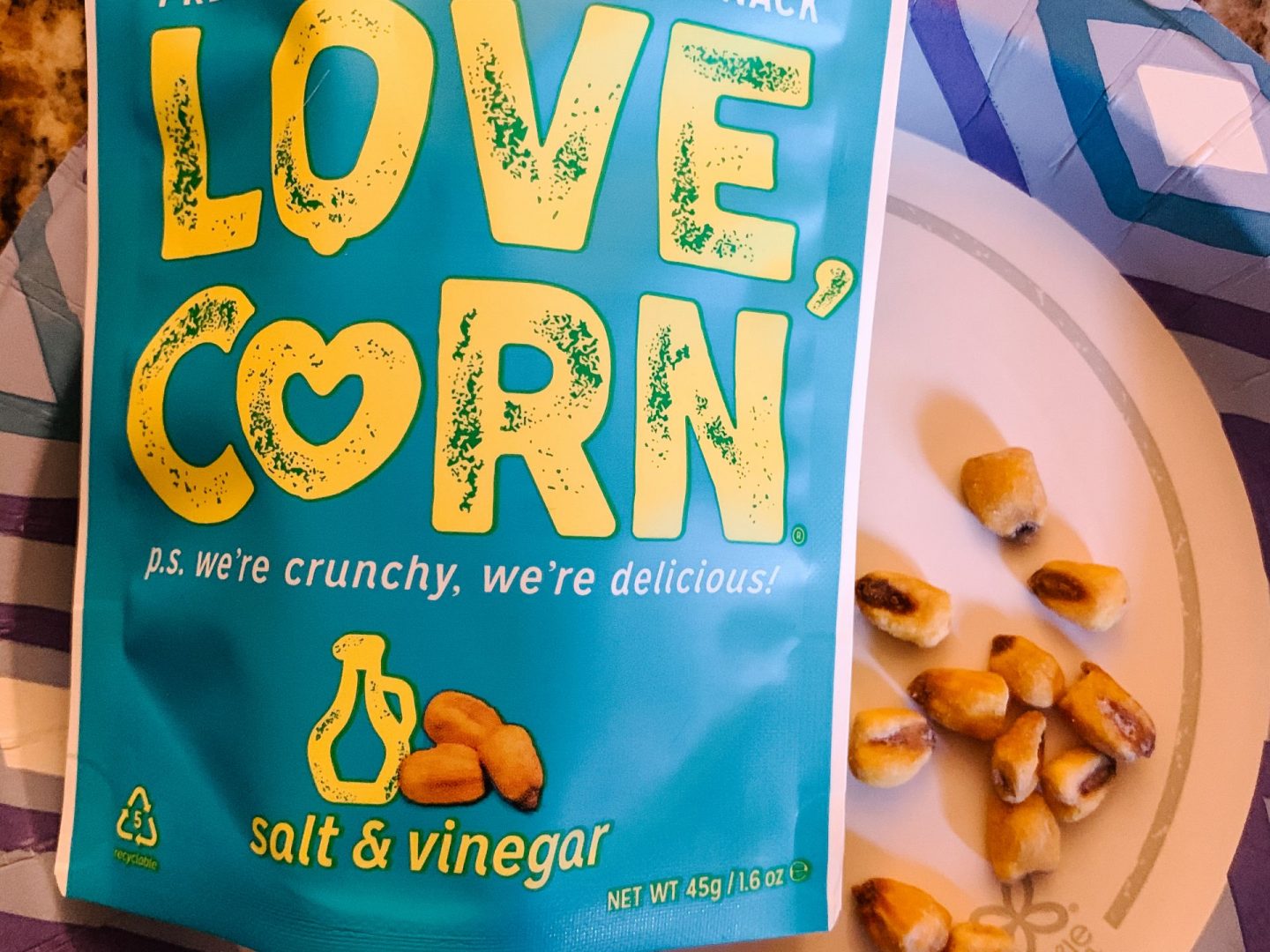 Simon has happily eaten LOVE CORN as a snack after school. The smaller size package is 1.6 oz and perfect for his lunchbox as well. A 1.6-oz bag of LOVE CORN typically retails for $1.69–$1.99, while a 4-oz bag typically retails for $2.49–$3.99.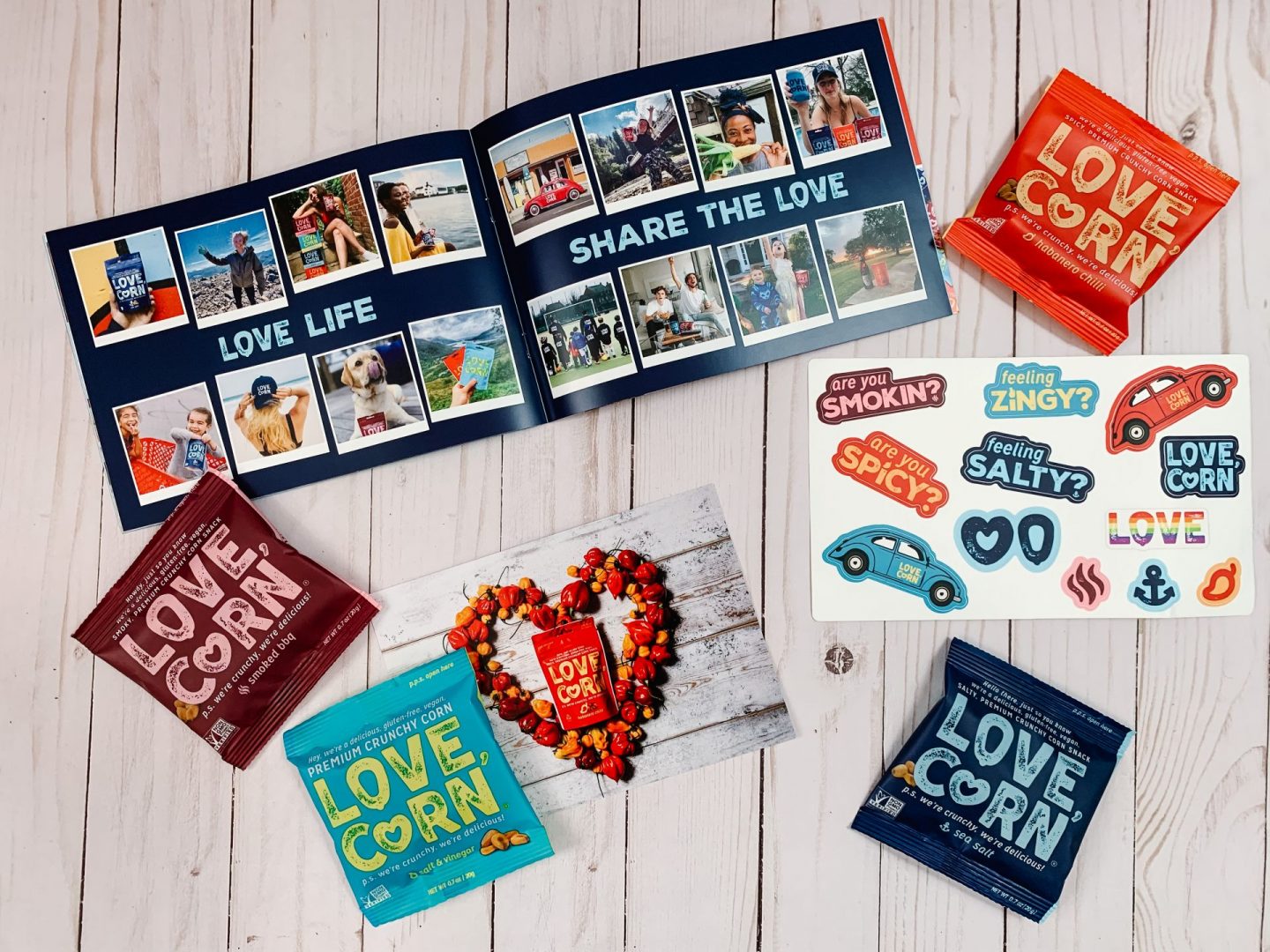 LOVE CORN is dedicated to giving back to the community. Their three-year goal includes donating 1 millions samples of LOVE CORN, building 50 school learning gardens, and supporting local communities.
LOVE CORN is available to purchase online at lovecorn.com/kids, and in-store at Whole Foods Market, Target, Sprouts Farmers Market, Kroger, Wegmans, Walgreens, CVS, ShopRite, and more. To find a store near you, visit: lovecorn.com/pages/find-store.
When you purchase LOVE CORN from their site, you can use the code MOMSLOVE for 25% off! You can also get free samples at lovecorn.com/samples!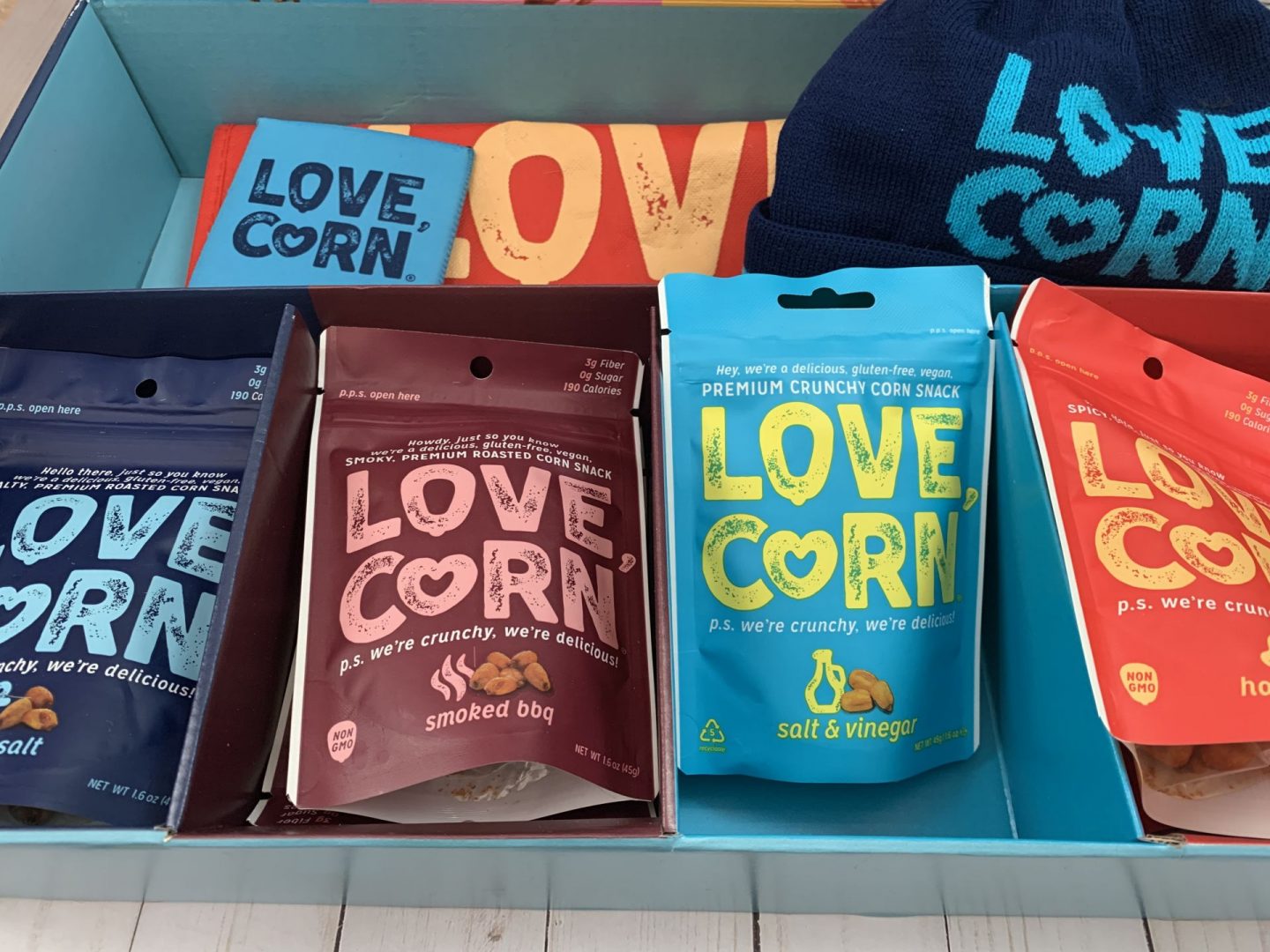 If you like tasty, crunchy snacks, this is sure to be a new favorite!
For more info:
site | instagram
Do you like savory snacks or do you prefer sweet?