Today I am excited to be featuring the book I Survived The Nazi Invasion, 1944 by Lauren Tarshis on the Blog Tour hosted by Rockstar Book Tours! I am sharing our thoughts about the book, as well as a giveaway, so be sure to read on. This post contains affiliate links, so if you use them and make a purchase, I may receive a small commission.
About The Book: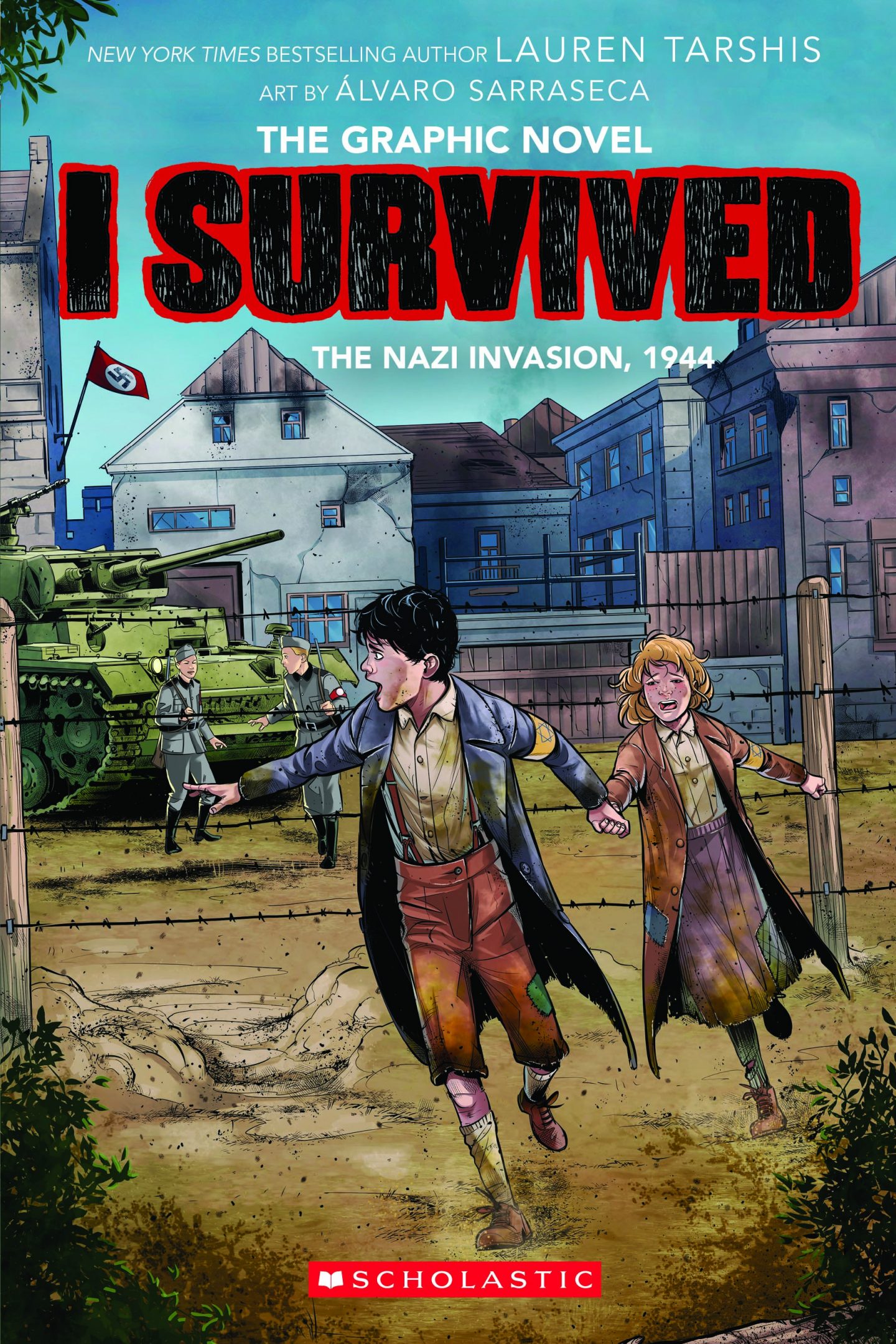 Title: I Survived The Nazi Invasion, 1944 (Graphic Novel)
Author: Lauren Tarshis
Genre: Middle Grade Graphic Novel
Publisher: Scholastic Inc, 2/2/21
Source: Rockstar Book Tours
Find it: Goodreads, Amazon, Kindle, Audible, B&N, iBooks, Kobo, TBD, Bookshop.org
Book Description:
One of the darkest periods in history…
In a Jewish ghetto, Max Rosen and his sister Zena struggle to live after their father is taken away by the Nazis. With barely enough food to survive, the siblings make a daring escape from Nazi soldiers into the nearby forest.
Max and Zena are brought to a safe camp by Jewish resistance fighters. But soon, bombs are falling all around them. Can Max and Zena survive the fallout of the Nazi invasion?
With art by Álvaro Sarraseca and text adapted by Georgia Ball, Lauren Tarshis' beloved and acclaimed I Survived series takes on vivid new life in this explosive graphic novel edition. Publishing in simultaneous hardcover and paperback editions, the book also includes nonfiction back matter with historical photos and facts about World War II and the Holocaust.
About The Author: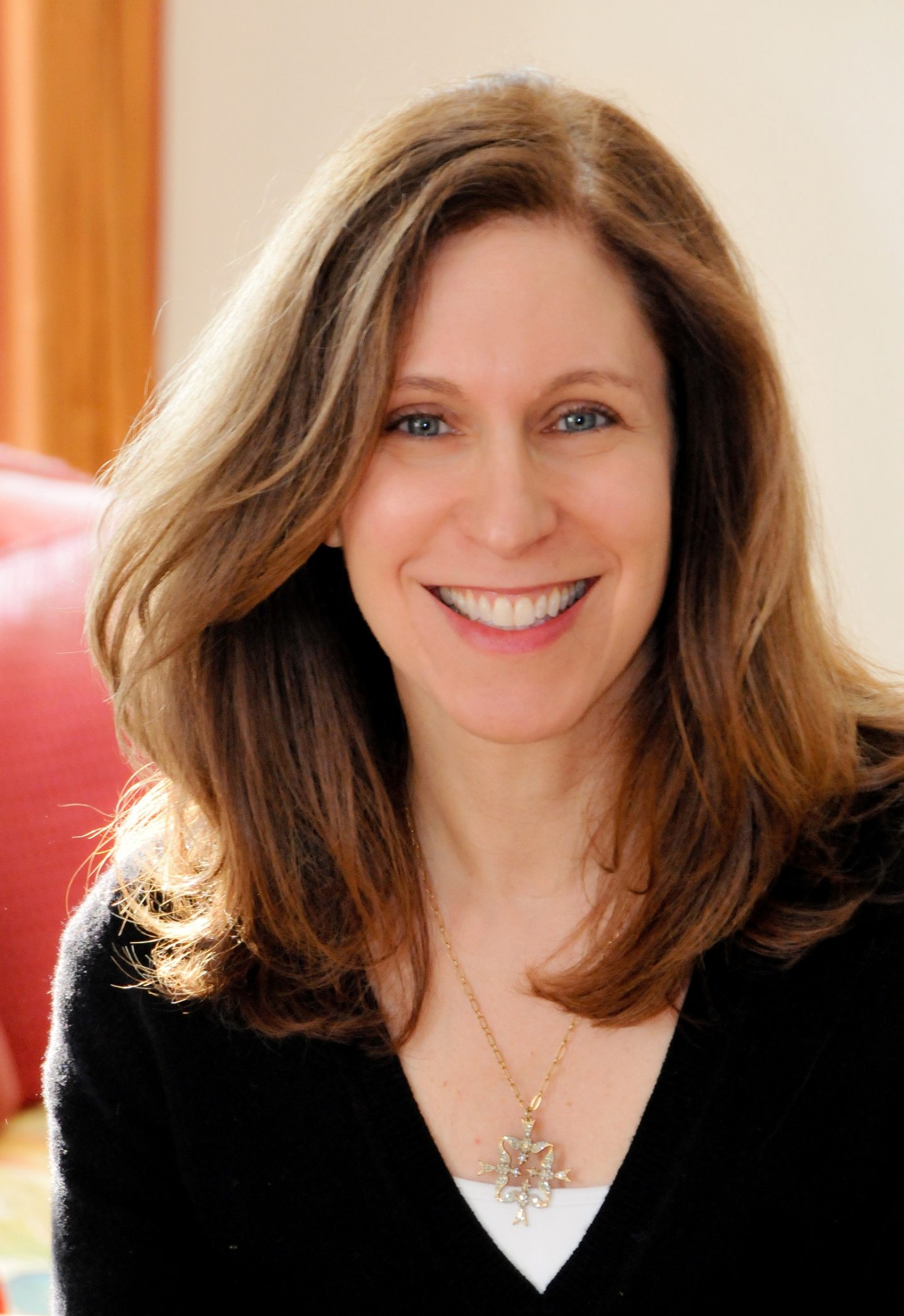 LAUREN TARSHIS' New York Times bestselling I Survived series (which has over 34 million copies in print!) tells stories of young people and their resilience and strength in the midst of unimaginable disasters and times of turmoil. Lauren has brought her signature warmth and exhaustive research to topics such as the battle of D-Day, the American Revolution, Hurricane Katrina, the bombing of Pearl Harbor, and other world events. She lives in Connecticut with her family, and can be found online at laurentarshis.com.
Website | Twitter | Instagram | Facebook | Goodreads | BookBub | Amazon
GEORGIA BALL is an author and comic writer who has been lucky enough to work on most of her favorite childhood characters. She's written stories for Strawberry Shortcake, Frozen, Care Bears, Transformers, Littlest Pet Shop, My Little Pony, and many other popular brands. She's the author of two historical fiction graphic novels for Osprey Publishing, and she adapted Lauren Tarshis' I Survived the Sinking of the Titanic, 1912 and I Survived the Shark Attacks of 1916 into graphic novels for Scholastic. When she isn't writing words, she writes code as a front-end developer for mobile advertising. Georgia is also the author of two webcomics, Follipops and Scooter and Ferret on Webtoon. She lives with her husband, her daughter, two cats, and a dog in Washington State. For more information about her recent work, visit GeorgiaBallAuthor.com.
ÁLVARO SARRASECA has worked as a magazine cartoonist and graphic novel artist. He has contributed artwork to franchises such as Dragon Age, Jurassic World, and Red Sonja and Vampirella Meet Betty and Veronica, among others. He lives in Madrid, Spain, and can be found online at alvarosarraseca.daportfolio.com.
Book Excerpt: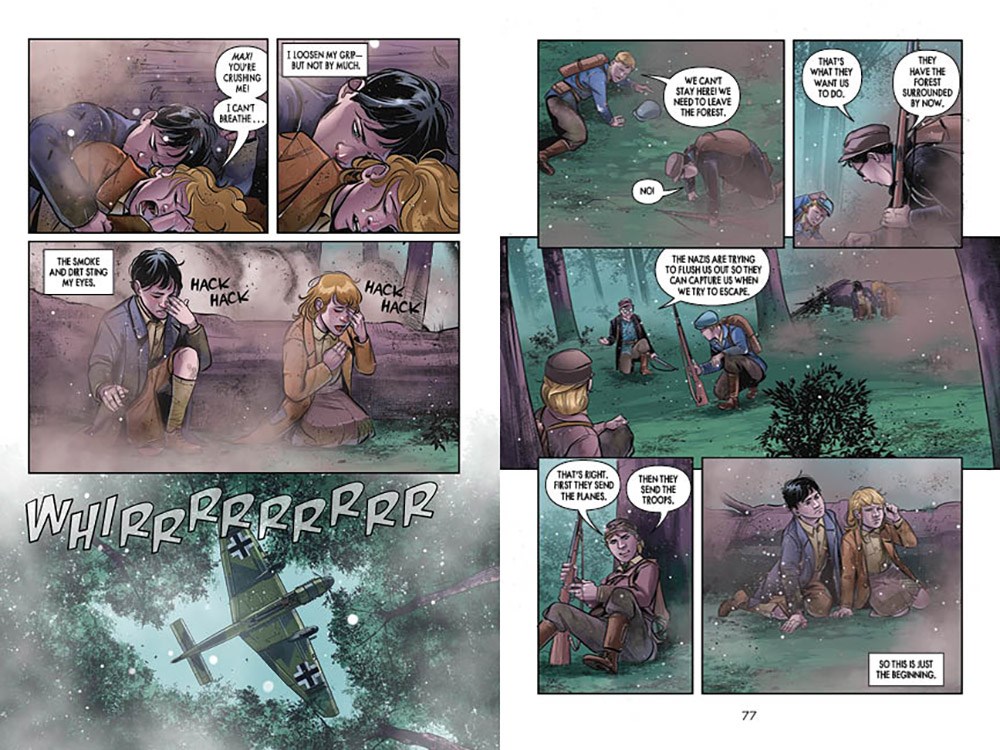 Our Review:
The I Survived books are popular with the middle grade audience, although they tend to be written about scary times in history. I was a little nervous to hand this book to Simon, though he seemed happy to read it. Zachary, who is 13, is also planning to read it, and he is excited that it is a graphic novel. As a mom, I am impressed that these books are being turned into graphic novels to get them into the hands of more reluctant readers.
Keeping in mind that this book is about the Holocaust, I would advise parents to only give this book to kids who know about this time in history and are able to read about it without being scared. This book introduces resistance fighters, which I'm not sure my kids knew about previously. As an adult, I know there is always more to learn about this time period!
I asked Simon a few questions about the book:
Is it scary? In the beginning it was, but then he found his aunt. She's fighting back.
Did you know that people did that? No.
The pages of this book are nicely thick and the graphics are well done. I am happy we can add this book to our collection and I know my kids will learn a lot from it.
I Survived The Nazi Invasion Giveaway:
3 winners will win a finished copy of I Survived The Nazi Invasion, 1944, US Only.
Tour Schedule:
Week One:
Week Two:
Week Three:
Week Four: