Today I am excited to be featuring the book Hadley & Grace by Suzanne Redfearn on the Blog Tour hosted by TLC Book Tours! This post contains affiliate links, so if you use them and make a purchase, I may receive a small commission.
About The Book: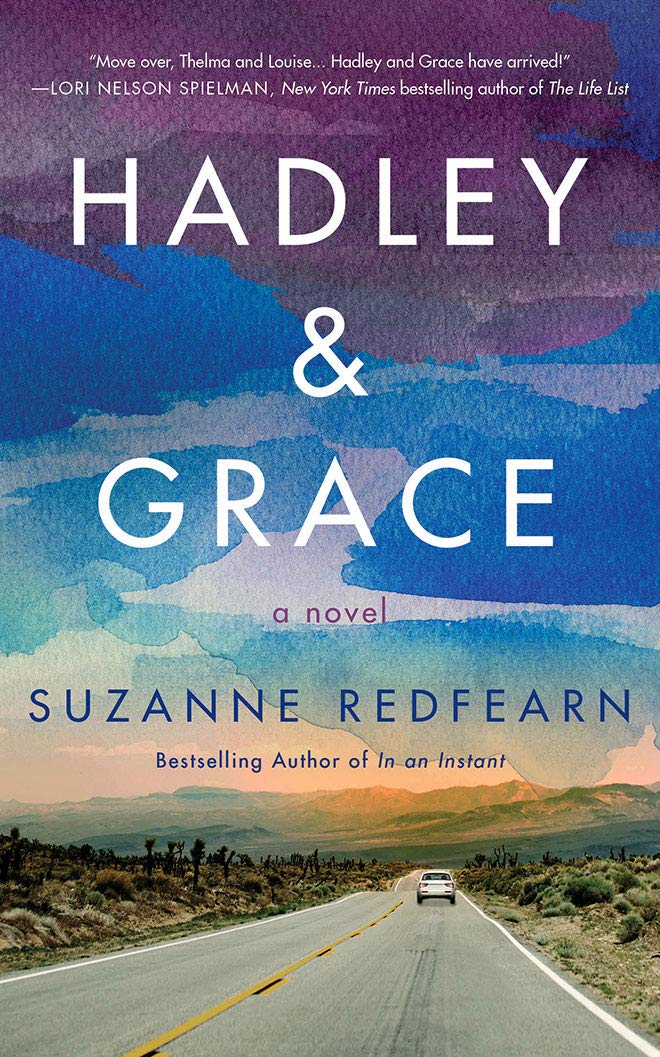 Title: Hadley & Grace
Author: Suzanne Redfearn
Genre: Contemporary / Suspense
Publisher: Lake Union, 2/1/21
Source: TLC Book Tours
Book Description:
The author of In an Instant delivers a heart-pounding and emotional roller-coaster ride of self-discovery in the tradition of Thelma and Louise.
Needing to escape her abusive marriage, Hadley flees with her two kids, knowing it might be her only chance. A woman who can't even kill a spider, Hadley soon finds herself pushed to the limits as she fights to protect her family.
Grace, new mother of baby Miles, desperately wants to put her rough past behind her for good, but she finds it impossible when her path crosses with Hadley's, and her quest for a new start quickly spirals out of control and turns into a terrifying flight for survival.
Stronger together than apart, the two find their fates inextricably entwined, and as the danger closes in, each must decide how much she is willing to risk for the other.
A powerful story of self-discovery, Hadley and Grace is the heart-racing tale of two women facing insurmountable odds, racing to stay one step ahead of the trouble that is chasing them, and discovering new kinds of love and family along the way.
My Review:
I really enjoyed this book and it kept me turning the pages quickly. The cast of characters was great, from run down mom Grace to abused wife Hadley, her two children Mattie and Skipper, Grace's baby Miles, and all the people they meet along their journey. Coming across each other while both trying to flee Hadley's husband Frank, who also happens to be Grace's boss, the two women realize that together they are better off than apart. The situations they find themselves in are almost funny with their tendency to the unbelievable, but this just makes the book more fun to read. I really liked seeing the two women, as well as their first impressions of each other, change as time went by.
I will be giving away a copy of this book on my Instagram today, so make sure to visit to enter!