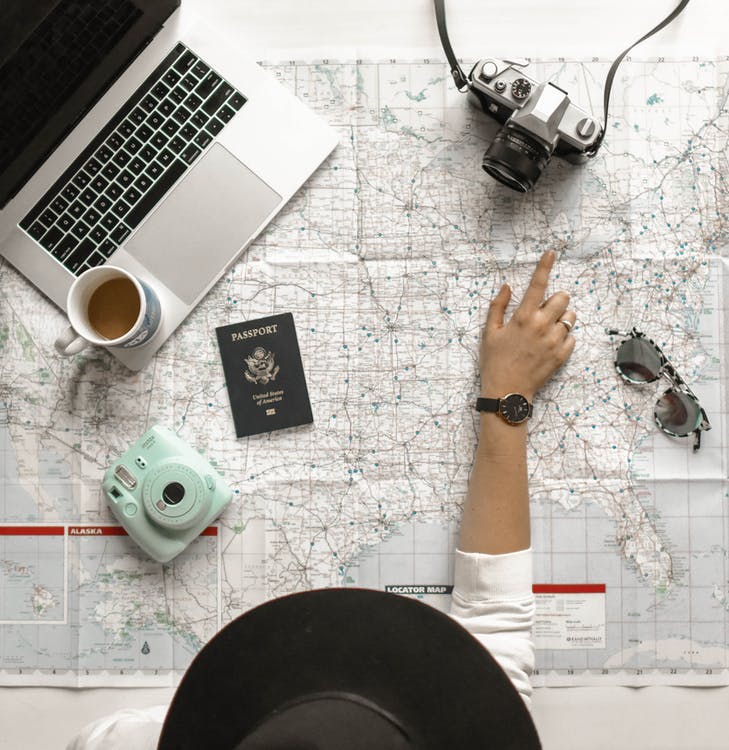 If you truly want to teach your children that every single day has the potential to bring about a new adventure, you need to broaden their horizons by traveling with them far and wide. The more you travel with your kids during their formative years, the more you will expand their knowledge and understanding of the world. Ultimately, this will help them to grow into adults that are curious, brave, and welcoming of other cultures.
Unfortunately, embarking on family adventures isn't always a cheap endeavor. When you take travel, accommodation, and excursion costs into account, everything can get a little bit pricey! Fear not, however, as there are a number of things that you can do to free up your travel finances, some of which are detailed below.
Do you want to enjoy true financial freedom the next time you embark on a nomadic adventure with your little ones? If so, be sure to put the advice laid out below into practice.
Here are three things you can do to fund your family adventures:
Save money at home
Saving money while you're at home is one of the most effective things that you can do to fund your traveling experiences. The more money you pocket while you're in the comfort of your humble adobe, the more you'll have to spend while you're out there enjoying your worldly adventures. It really is as simple as that!
No matter how big your house is or how much you earn each month, there are always things that you can do to cut your accommodation costs. Here are three things you can do to perform this all-important task:
Switch to solar energy
When you opt to generate your household electricity via a reputable green energy provider such as Custom Solar and Leisure Tucson, you will be sure to reap a whole host of money-saving benefits. Not only will you reduce the cost of your day-to-day electricity usage, but you'll also receive credit for the excess energy that you send back to the grid.
Be a smart grocery shopper
You need food to survive, which means that you cannot avoid spending money on this crucial commodity. You do not, however, necessarily need to break the bank in order to keep your belly full. If you put the following smart shopping advice into practice, you'll be sure to cut your grocery costs:
Draw up a shopping list and stick to it
Compare the prices set by different supermarkets
Make fewer trips to the store
Never go shopping on an empty stomach
Buy in bulk as and when you can
Don't be afraid to downgrade from branded goods
Take full advantage of coupons
Always check the reduced section
Reduce your tax bill
Paying tax is is another crucial financial task that you cannot avoid performing. You will be pleased to hear, however, that there are a whole host of different things that you can do to reduce your annual bill in this instance, one of the most straightforward being to make use of tax-deductible expenses. To find out more about what you can claim back on your annual tax (re)payments, be sure to check out this insightful guide on the matter.
Learn the local lingo
Once you enhance your ability to converse with the local inhabitants of the destinations that you travel to, you will be much more likely to schmooze your way to price savings. By engaging in deeper conversations with the locals, you'll find it easier to build up a rapport with them. As a result, this will no doubt help you to haggle your way to a deal or two come the end of your vacation.
Fear not; learning a new language need not be a particularly demanding or time-consuming affair. You don't need to become fluent in the lingo that you seek to learn — you only need to brush up on just enough to help you get by. In fact, this task is so straightforward you can perform it on the plane journey!
Here are four things you must do to get to grips with a new language while you're flying:
Instead of watching movies, listen to language audiobooks
Make use of an effective language learning app, such as Duolingo
Refrain from focusing a lot of time and effort on learning different word genders — brush up on common local phrases instead
Don't rely on a dictionary to teach you everything (more often than not, they rely far too heavily on the confusing International Phonetic Alphabet)
Embark on a cruise
There is a preconceived notion that cruises are only enjoyable for senior citizens. Rest assured, this is very much not the case! No matter how old your kids are or where their specific interests lie, they will be sure to (excuse the pun) have boatloads of fun if you decide to embark on a family cruise ship traveling experience.
Fun and enjoyment aren't the only benefits that you will be sure to reap if you book your place on a cruise. Once you hop on board your vessel of choice, you will also no doubt find yourself making a host of cost savings. Setting sail aboard a boat will allow you to see various parts of the world without having to constantly shell out on travel and accommodation expenses. Ultimately, this will help you to travel far and wide without having to burn a hole in your pocket.
If you want to ensure that your cruise ship adventure goes off without a hitch, be sure to put the following advice into practice:
Ensure that the onboard kid's program is going to actively keep your children engaged
If you're traveling with babies, make sure there is a nursery/professional babysitting service onboard
Choose a cruise that provides family-friendly evening entertainment
Are you determined to travel far and wide with your family? If you want to afford these adventures, you're going to need to put the advice laid out above into practice.
---
This post was written by Bill Clark. Bill is a freelance journalist who specialises in writing about culture and the arts, however will write about anything that piques his interest including business, travel and lifestyle. He can be reached on Twitter @BilboClark01.