Today I am excited to be featuring the book And Then She Vanished by Nick Jones on the Blog Tour hosted by TLC Book Tours! This post contains affiliate links, so if you use them and make a purchase, I may receive a small commission.
About The Book: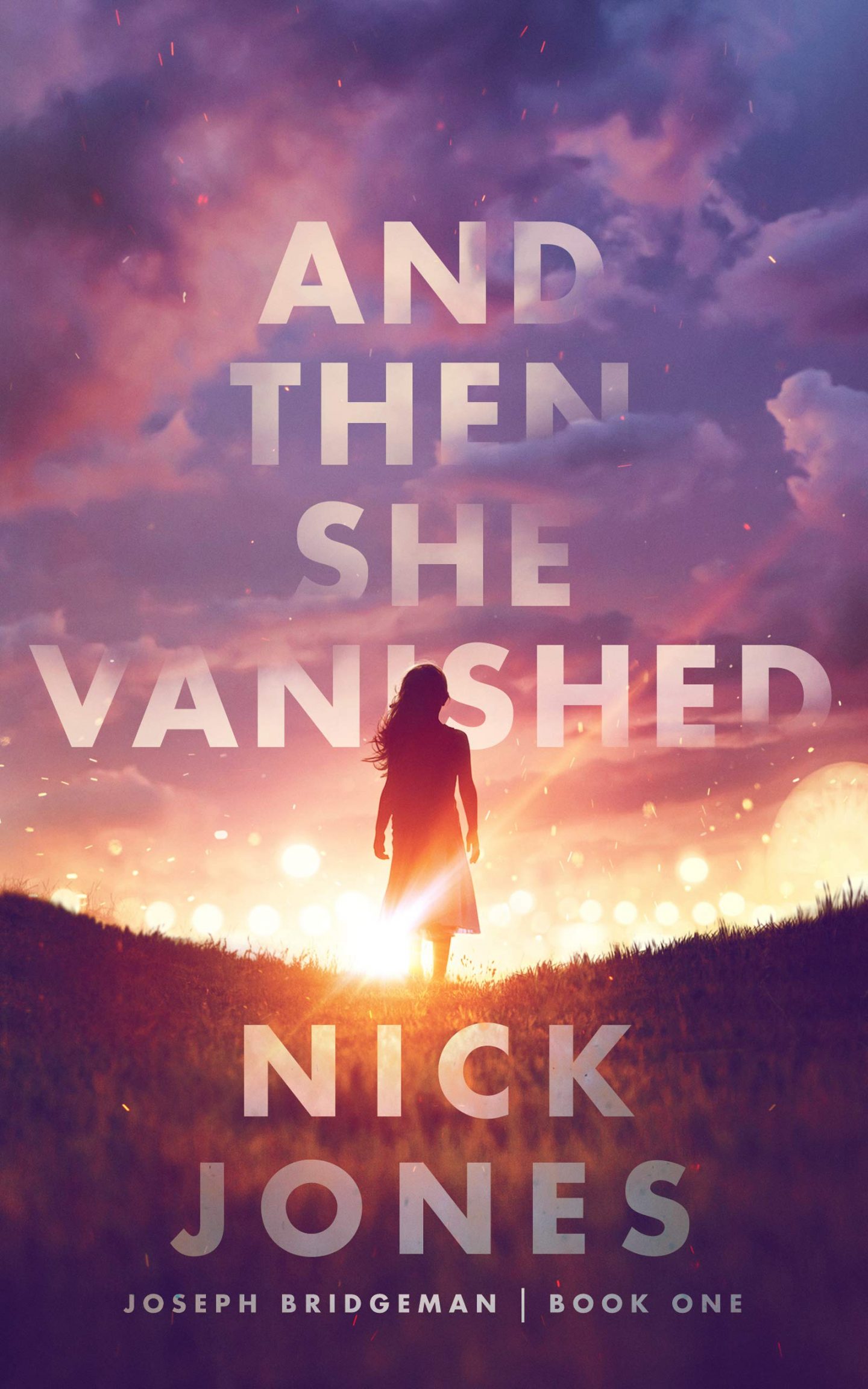 Title: And Then She Vanished
Author: Nick Jones
Genre: Sci-fi / Contemporary
Publisher: Blackstone Publishing, 2/2/21
Source: TLC Book Tours
Book Description:
He only looked away for a second.
Still haunted by the disappearance of his little sister, Amy, over twenty years ago, Joseph Bridgeman's life has fallen apart. When a friend talks him into seeing hypnotherapist Alexia Finch to help with his insomnia, Joseph accidentally discovers he can time travel. His first trip only takes him back a few minutes, but his new-found ability gives him something he hasn't felt for the longest time: hope.
Joseph sets out to travel back to the night Amy went missing and save her. But after several failed attempts, he discovers the farther back he travels, the less time he gets to stay there. And the clock is ticking.
With the help of Alexia, Joseph embarks on a desperate race against the past to save his sister. Can he master his new skill and solve the mystery of Amy's disappearance before it's too late?
Previously released as The Unexpected Gift of Joseph Bridgeman, this updated version includes extra chapters, new plotlines, and even deeper character development. It makes way for an expanded vision of the Joseph Bridgeman Series, with the first four books released in 2021 and 2022.
My Review:
I love books about time travel! I have found some have done it in ways that are harder to understand, some allow you to believe, and some make you have to suspend your disbelief. This one falls into the latter, as in order to believe that Joe could time travel, you also had to believe that he was quickly able to control his new talent and to work out the problems involved with time jumping! At the same time, it was not complicated to understand and was a fun type of read overall.
The book focuses on the present time line including Joe's time jumps, as well as flashbacks to his sister's childhood. I was basically able to figure out what had happened to Amy, which was the mystery Joe tries to solve by jumping back in time. I was confused about one part of the conclusion, and I wonder if it will be explained in the future books in this series!