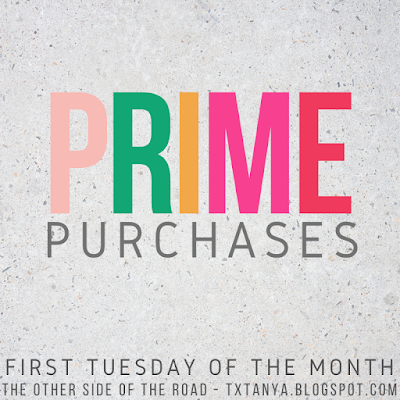 This month I'm once again linking up with Tanya to share what I've been purchasing via Amazon. Since last month I shared my favorite purchases of the year, these represent the things we bought during November and December of 2020. These links are affiliate links, which means that if you click them and make a purchase, I may receive a small incentive.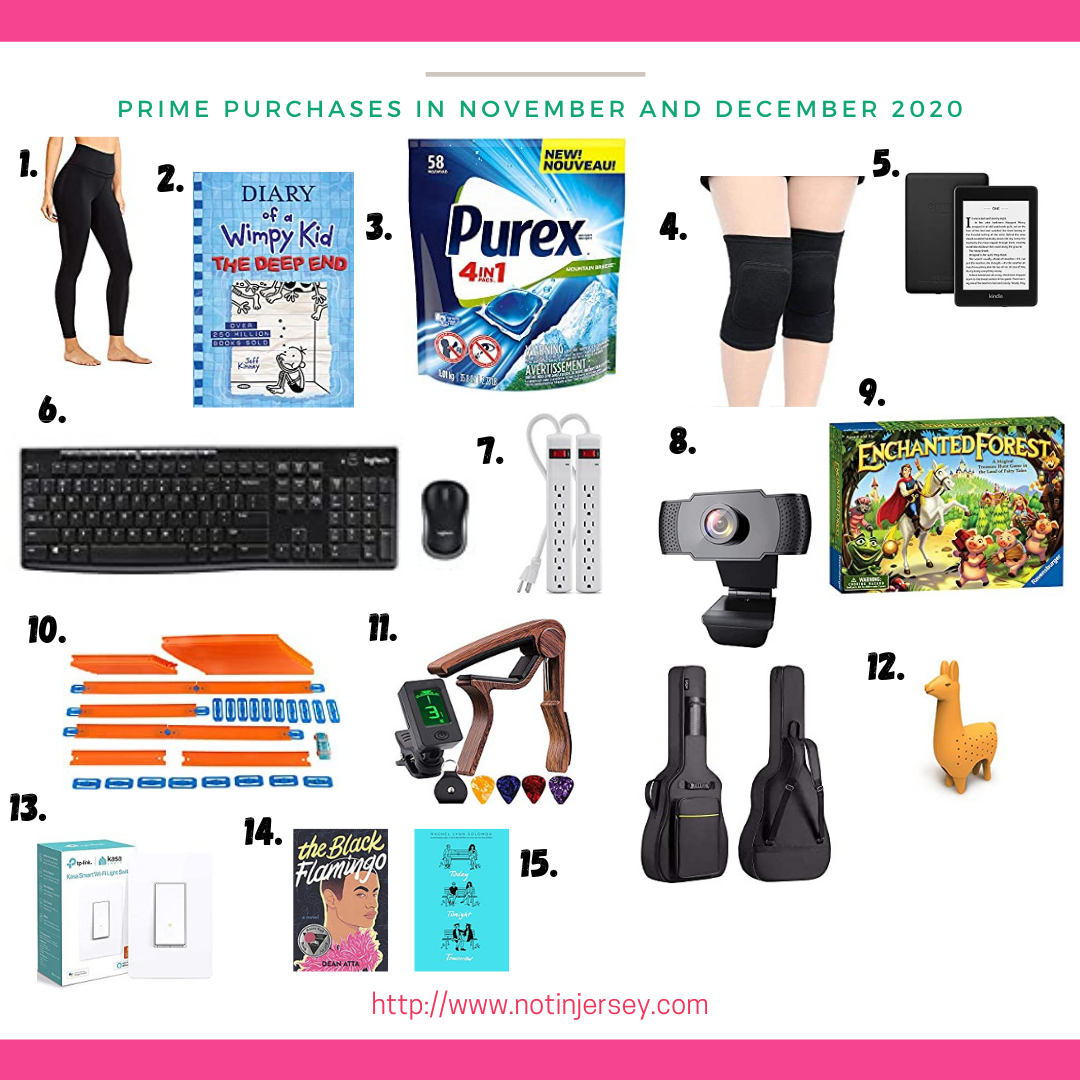 1. Women's Naked Feeling High Waist Yoga Pants – After Lindsay raved about these and I saw they were on sale, I decided to try them out. I ended up giving them to Gabbie and she seems to like wearing them to dance!
2. The Deep End – Diary of a Wimpy Kid book 15 – Simon won a gift card and chose to get this book, which he and Zachary both read awhile ago already!
3. Purex Laundry Detergent Pacs – This is my second time ordering these and I am happy with them. I love the ease of just putting in one when I do a load of laundry!
4. Soft Knee Pads for Dancers – Gabbie said her knees were hurting because of floor moves at dance, so she ordered these knee pads. I know she was using them when we first got them, but I haven't heard about them lately!
5. Kindle Paperwhite – I joined the Kindle club! I have used it for only a few books so far, but I plan to use it for many more. It's so easy to hold, to use in the dark, etc. A great purchase for readers! I got it on sale as well.
6. Logitech Wireless Keyboard and Mouse – The boys chose this to go with their new computer. It is the same keyboard and mouse set that I use, and we are happy with it!
7. Belkin 2 Pack 6 Outlet Power Strip – We needed this for the computer and now we have an extra one since the two pack was a good price.
8. Webcam with Microphone – You guessed it – also for the new computer! It would be pointless without a webcam for video calling!
9. Enchanted Forest Game – This was requested and sent to my niece for Hanukkah. I have heard good things about it!
10. HotWheels Track Pack – Hanukkah gift for my nephew! He has a whole highway set up. I might get him even more pieces for his upcoming birthday!
11. Guitar Tuner – Gabbie got a guitar for Hanukkah and also got this clip on tuner, as well as this case.
12. Silicone Llama Tea Infuser – Gabbie did a gift exchange with her dance team and this was one of the things she gave her gift buddy!
13. Smart Light Switches – Dave purchased and installed multiple of these in our living room, dining room, and kitchen. Now our Alexa / Google assistants can control those lights as well as the ones in my kids' rooms.
14 and 15. The Black Flamingo and Today Tonight Tomorrow – These hardcover books are on sale for less than $10. I have already read The Black Flamingo but wanted to own it, and hope to read Today Tonight Tomorrow soon!
Have you ordered anything from Amazon lately?