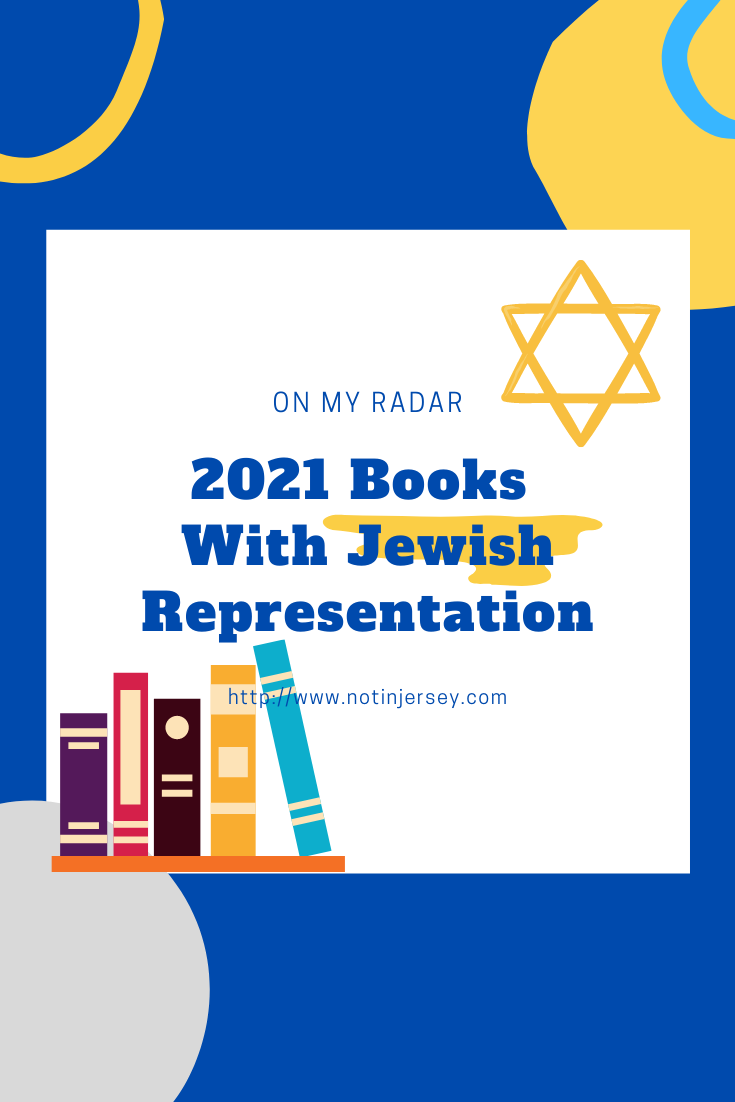 Welcome to On My Radar, a new feature I am introducing here featuring books that are upcoming that I'm excited about, interested in reading, or just wanting to share with others. Today's post is a list of fiction (adult and YA) books with Jewish representation that are being published in 2021. I am sure this is not an exhaustive list, but I am happy I found as many as I did, as Jewish representation is not something I often see in the books I read. Also, this is only through June, so maybe I will do another list for the second half of the year when it is closer! This post contains Amazon affiliate links. If you choose to make a purchase after clicking on my link, I may receive a small commission.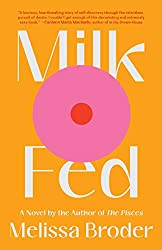 Title: Milk Fed
Author: Melissa Broder
Publication Date: 2/2/21
Description: "Rachel is twenty-four, a lapsed Jew who has made calorie restriction her religion. By day, she maintains an illusion of existential control, by way of obsessive food rituals, while working as an underling at a Los Angeles talent management agency. At night, she pedals nowhere on the elliptical machine. Rachel is content to carry on subsisting—until her therapist encourages her to take a ninety-day communication detox from her mother, who raised her in the tradition of calorie counting.
Early in the detox, Rachel meets Miriam, a zaftig young Orthodox Jewish woman who works at her favorite frozen yogurt shop and is intent upon feeding her. Rachel is suddenly and powerfully entranced by Miriam—by her sundaes and her body, her faith and her family—and as the two grow closer, Rachel embarks on a journey marked by mirrors, mysticism, mothers, milk, and honey.
Pairing superlative emotional insight with unabashed vivid fantasy, Broder tells a tale of appetites: physical hunger, sexual desire, spiritual longing, and the ways that we as humans can compartmentalize these so often interdependent instincts. Milk Fed is a tender and riotously funny meditation on love, certitude, and the question of what we are all being fed, from one of our major writers on the psyche—both sacred and profane."
---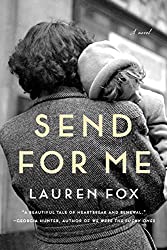 Title: Send For Me
Author: Lauren Fox
Publication Date: 2/2/21
Description: "Annelise is a dreamer: imagining her future while working at her parents' popular bakery in Feldenheim, Germany, anticipating all the delicious possibilities yet to come. There are rumors that anti-Jewish sentiment is on the rise, but Annelise and her parents can't quite believe that it will affect them; they're hardly religious at all. But as Annelise falls in love, marries, and gives birth to her daughter, the dangers grow closer: a brick thrown through her window; a childhood friend who cuts ties with her; customers refusing to patronize the bakery. Luckily Annelise and her husband are given the chance to leave for America, but they must go without her parents, whose future and safety are uncertain.
Two generations later, in a small Midwestern city, Annelise's granddaughter, Clare, is a young woman newly in love. But when she stumbles upon a trove of her grandmother's letters from Germany, she sees the history of her family's sacrifices in a new light, and suddenly she's faced with an impossible choice: the past, or her future. A novel of dazzling emotional richness that is based on letters from Lauren Fox's own family, Send for Me is a major departure for this acclaimed author, an epic and intimate exploration of mothers and daughters, duty and obligation, hope and forgiveness."
---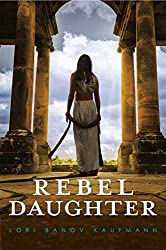 Title: Rebel Daughter
Author: Lori Banov Kaufmann
Publication Date: 2/9/21
Description: "Esther dreams of so much more than the marriage her parents have arranged to a prosperous silversmith. Always curious and eager to explore, she must accept the burden of being the dutiful daughter. Yet she is torn between her family responsibilities and her own desires; she longs for the handsome Jacob, even though he treats her like a child, and is confused by her attraction to the Roman freedman Tiberius, a man who should be her sworn enemy.
Meanwhile, the growing turmoil threatens to tear apart not only her beloved city, Jerusalem, but also her own family. As the streets turn into a bloody battleground between rebels and Romans, Esther's journey becomes one of survival. She remains fiercely devoted to her family, and braves famine, siege, and slavery to protect those she loves.
This emotional and impassioned saga, based on real characters and meticulous research, seamlessly blends the fascinating story of the Jewish people with a timeless protagonist determined to take charge of her own life against all odds."
---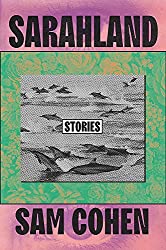 Title: Sarahland
Author: Sam Cohen
Publication Date: 3/9/21
Description: "In Sarahland, Sam Cohen brilliantly and often hilariously explores the ways in which traditional stories have failed us, both demanding and thrillingly providing for its cast of Sarahs new origin stories, new ways to love the planet and those inhabiting it, and new possibilities for life itself. In one story, a Jewish college Sarah passively consents to a form-life in pursuit of an MRS degree and is swept into a culture of normalized sexual violence. Another reveals a version of Sarah finding pleasure—and a new set of problems—by playing dead for a wealthy necrophiliac. A Buffy-loving Sarah uses fan fiction to work through romantic obsession. As the collection progresses, Cohen explodes this search for self, insisting that we have more to resist and repair than our own personal narratives. Readers witness as the ever-evolving 'Sarah' gets recast: as a bible-era trans woman, an aging lesbian literally growing roots, a being who transcends the earth as we know it. While Cohen presents a world that will clearly someday end, 'Sarah' will continue.
In each Sarah's refusal to adhere to a single narrative, she potentially builds a better home for us all, a place to live that demands no fixity of self, no plague of consumerism, no bodily compromise, a place called Sarahland."
---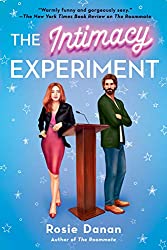 Title: The Intimacy Experiment
Author: Rosie Danan
Publication Date: 4/6/21
Description: "Naomi Grant has built her life around going against the grain. After the sex-positive start-up she cofounded becomes an international sensation, she wants to extend her educational platform to live lecturing. Unfortunately, despite her long list of qualifications, higher ed won't hire her.
Ethan Cohen has recently received two honors: LA Mag nominated him as one of the city's hottest bachelors and he became rabbi of his own synagogue. Low on both funds and congregants, the executive board of Ethan's new shul hired him with the hopes that his nontraditional background will attract more millennials to the faith. They've given him three months to turn things around or else they'll close the doors of his synagogue for good.
Naomi and Ethan join forces to host a buzzy seminar series on Modern Intimacy, the perfect solution to their problems–until they discover a new one–their growing attraction to each other. They've built the syllabus for love's latest experiment, but neither of them expected they'd be the ones putting it to the test."
---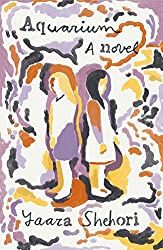 Title: Aquarium
Author: Yaara Shehori
Publication Date: 4/13/21
Description: "Sisters Lili and Dori Ackerman are deaf. Their parents―beautiful, despondent Anna; fearsome and admired Alex―are deaf too. Alex, a scrap-metal collector and sometime prophet, opposes any attempts to integrate with the world of the hearing; to escape its destructive influence, the girls are educated at home. Deafness is no disability, their father says, but an alternative way of life, preferable by far to that of the strident, hypocritical hearing.
Lili and Dori grow up semi-feral, living in a world they have created together. Lili writes down everything that happens, just the facts. And Dori, the reader, follows her. On the block where the girls spend their childhood, the family is united against a hostile and alien world. They watch the hearing like they would fish in an aquarium.
But when the outside world intrudes, the cracks that begin to form will span the rest of their lives. Separated from the family that ingrained in them a sense of uniqueness and alienation, Lili and Dori must relearn how to live, and how to tell their own stories.
Sly, surprising, and as sharp-fanged as its protagonists, Yaara Shehori's Aquarium is a stunning debut that interrogates the practices of storytelling―and storyhearing."
---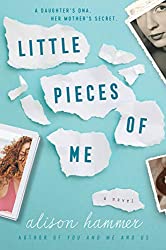 Title: Little Pieces of Me
Author: Alison Hammer
Publication Date: 4/13/21
Description: "When Paige Meyer gets an email from a DNA testing website announcing that her father is a man she never met, she is convinced there must be a mistake. But as she digs deeper into her mother's past and her own feelings of being the odd child out growing up, Paige begins to question everything she thought she knew. Could this be why Paige never felt like she fit in her family, and why her mother always seemed to keep her at an arm's length? And what does it mean for Paige's memories of her father, a man she idolized and whose death she is still grieving?
Back in 1975, Betsy Kaplan, Paige's mom, is a straightlaced sophomore at the University of Kansas. When her sweet but boring boyfriend disappoints her, Betsy decides she wants more out of life, and is tired of playing it safe. Enter Andy Abrams, the golden boy on campus with a potentially devastating secret. After their night together has unexpected consequences, Betsy is determined to bury the truth and rebuild a stable life for her unborn child, whatever the cost.
When Paige can't get answers from her mother, she goes looking for the only other person who was there that night. The more she learns about what happened, the more she sees her unflappable, distant mother as a real person faced with an impossible choice. But will it be enough to mend their broken relationship?
Told in dual timelines, Little Pieces of Me examines identity and how the way we define ourselves changes (or not) through our life experiences. "
---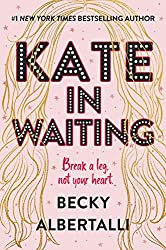 Title: Kate In Waiting
Author: Becky Albertalli
Publication Date: 4/20/21
Description: "Contrary to popular belief, best friends Kate Garfield and Anderson Walker are not codependent. Carpooling to and from theater rehearsals? Environmentally sound and efficient. Consulting each other on every single life decision? Basic good judgment. Pining for the same guys from afar? Shared crushes are more fun anyway.
But when Kate and Andy's latest long-distance crush shows up at their school, everything goes off-script. Matt Olsson is talented and sweet, and Kate likes him. She really likes him. The only problem? So does Anderson.
Turns out, communal crushes aren't so fun when real feelings are involved. This one might even bring the curtains down on Kate and Anderson's friendship."
---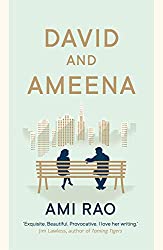 Title: David and Ameena
Author: Ami Rao
Publication Date: 5/1/21
Description: "Modern-day New York, a subway train: David, an American-Jewish jazz musician, torn between his dreams and his parents' expectations, sees a woman across the car. Ameena, a British-Pakistani artist who left Manchester to escape the pressure from her conservative family, sees David. When a moment of sublime beauty occurs unexpectedly, the two connect, moved by their shared experience. From this flows a love that it appears will triumph above all. But as David and Ameena navigate their relationship, their ambitions and the city they love, they discover the external world is not so easy to keep at bay. Ami Rao's masterful debut novel picks apart the lives of two people, stripping them of their collective identities and, in doing so, facing up to the challenge of today: can love give us the freedom to accept our differences?"
---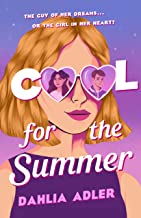 Title: Cool For The Summer
Author: Dahlia Adler
Publication Date: 5/11/21
Description: "Lara's had eyes for exactly one person throughout her three years of high school: Chase Harding. He's tall, strong, sweet, a football star, and frankly, stupid hot. Oh, and he's talking to her now. On purpose and everything. Maybe…flirting, even? No, wait, he's definitely flirting, which is pretty much the sum of everything Lara's wanted out of life.
Except she's haunted by a memory. A memory of a confusing, romantic, strangely perfect summer spent with a girl named Jasmine. A memory that becomes a confusing, disorienting present when Jasmine herself walks through the front doors of the school to see Lara and Chase chatting it up in front of the lockers.
Lara has everything she ever wanted: a tight-knit group of friends, a job that borders on cool, and Chase, the boy of her literal dreams. But if she's finally got the guy, why can't she stop thinking about the girl?"
---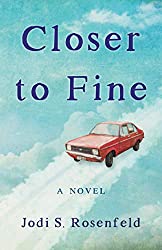 Title: Closer To Fine
Author: Jodi Rosenfeld
Publication Date: 5/25/21
Description: "Closer to Fine is the story of Rachel Levine, a young, Jewish, bisexual woman finding her adult footing in a world full of uncertainties. Rachel has many teachers along the way―a stubborn grandfather, a progressive rabbi, a worldly girlfriend, a wise supervisor, and an insightful therapist―but in the end, it is her own anxiety that is the best teacher of all. As Rachel learns that accepting that which she cannot control is the mark of true growth, she becomes ever more connected to the people who matter most in her life."
---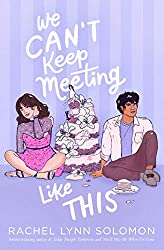 Title: We Can't Keep Meeting Like This
Author: Rachel Lynn Solomon (Also has an adult book out 1/26)
Publication Date: 6/1/21
Description: "Quinn Berkowitz and Tarek Mansour's families have been in business together for years: Quinn's parents are wedding planners, and Tarek's own a catering company. At the end of last summer, Quinn confessed her crush on him in the form of a rambling email—and then he left for college without a response.
Quinn has been dreading seeing him again almost as much as she dreads another summer playing the harp for her parents' weddings. When he shows up at the first wedding of the summer, looking cuter than ever after a year apart, they clash immediately. Tarek's always loved the grand gestures in weddings—the flashier, the better—while Quinn can't see them as anything but fake. Even as they can't seem to have one civil conversation, Quinn's thrown together with Tarek wedding after wedding, from performing a daring cake rescue to filling in for a missing bridesmaid and groomsman.
Quinn can't deny her feelings for him are still there, especially after she learns the truth about his silence, opens up about her own fears, and begins learning the art of harp-making from an enigmatic teacher.
Maybe love isn't the enemy after all—and maybe allowing herself to fall is the most honest thing Quinn's ever done."
---
Are any of these on your radar?