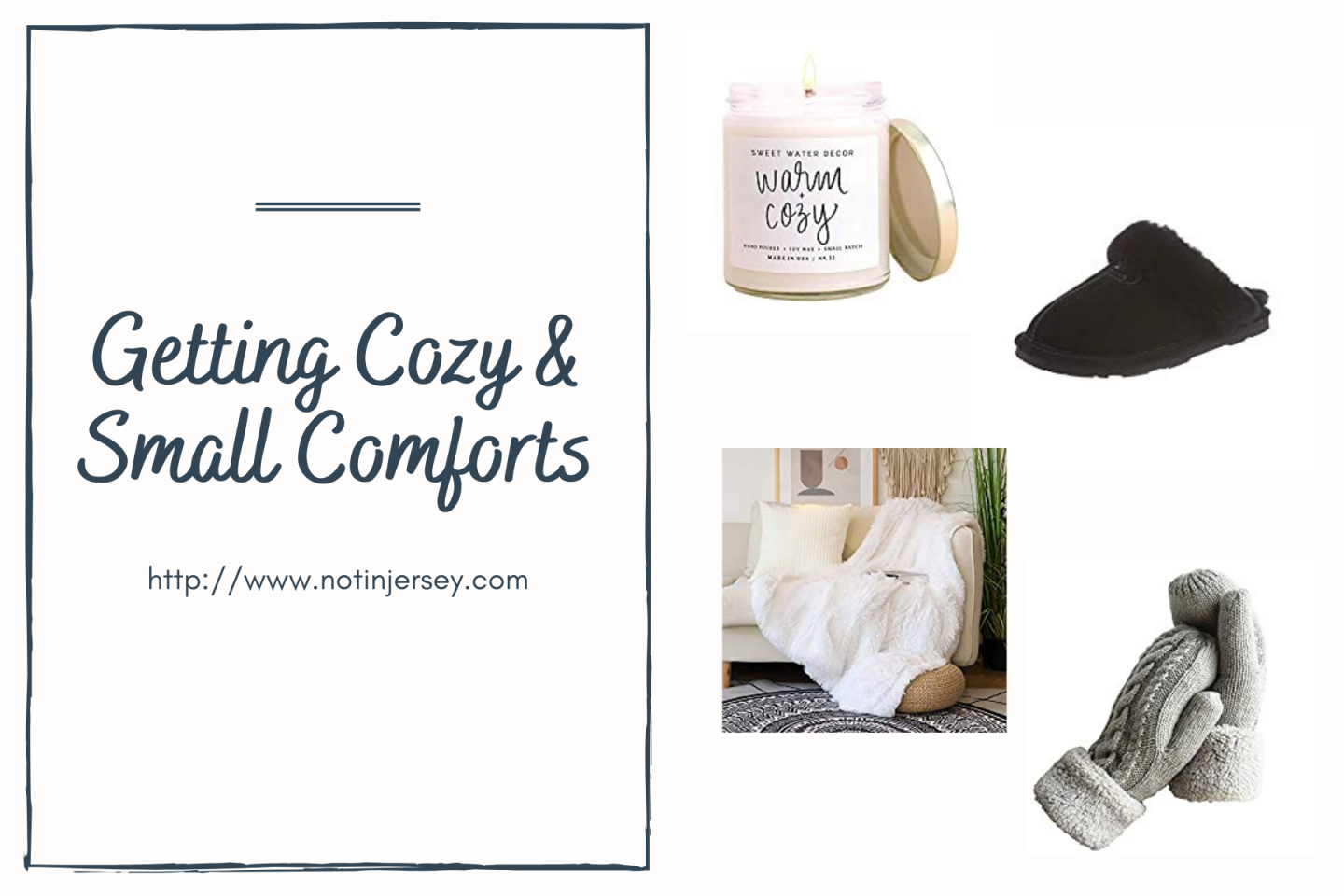 Welcome to the first Not Just a Mom Link Up for 2021 hosted by myself, Adrienne, Jen, Joanne, Lauren, and Sarah! This month, we are talking about getting cozy and small comforts. I feel like that is the perfect topic for the winter months, as well as for those of us still in recovery from 2020 – and let's be honest, not much has or is going to change now that it's 2021.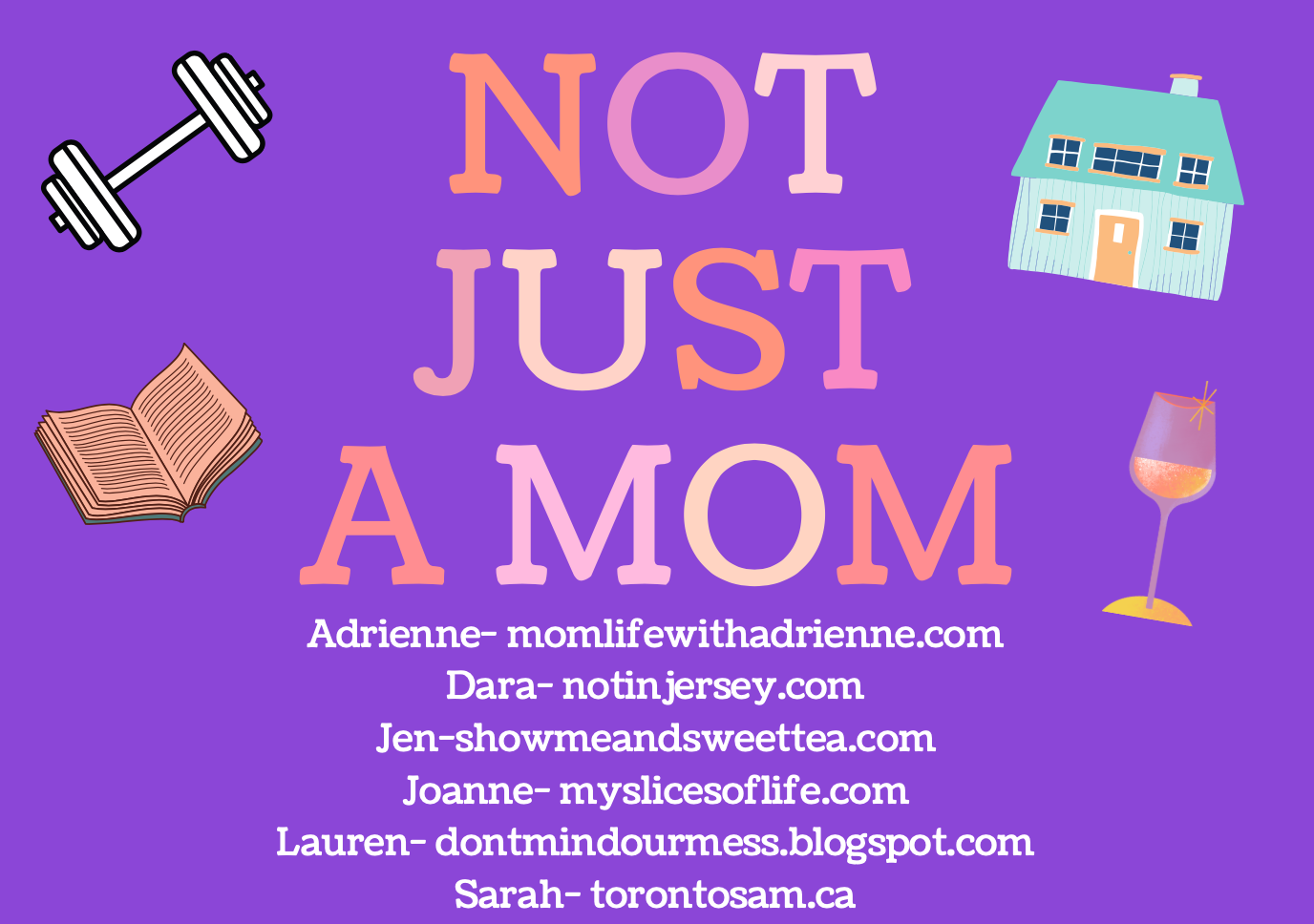 What does getting cozy mean to you? For me, it brings to mind a cuddly blanket, sweaters, a hot drink, and a good book. Here are some ideas I found to help you get cozy. (Links are affiliate links and if you use them and make a purchase, I may receive a small commission ).
Curl up in a blanket. Try this faux fur blanket for less than $20.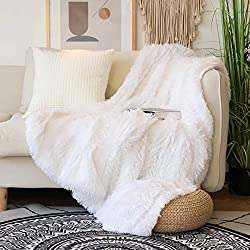 Drink tea. My favorite Bengal Tea gives off a comforting smell as well.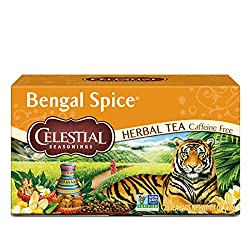 Steep orange peels, cloves, and cinnamon sticks or use essential oils in a diffuser to make your house smell warm and inviting.
Light your fireplace or candles.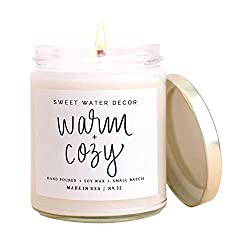 Play soft and soothing music.
Wear fuzzy socks or slippers.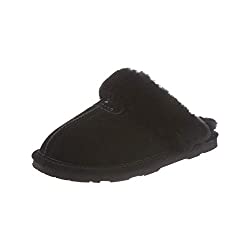 Create soft lighting with twinkle lights.
Wear pajamas or joggers.
Make and eat a soup or other comforting food.
If you have to go out in the cold, make sure to wear boots, a coat, a scarf, and mittens!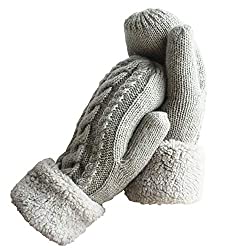 Did you know there is a whole genre of books called cozies? Also known as cozy mysteries, they are crime fiction without violence, an amateur sleuth, and a small town setting. I haven't read many yet, but I am considering the Secret, Book, and Scone Society series!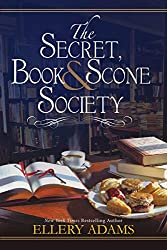 Hmm, now I want some scones!
If you wrote about getting cozy, you can link up with us here. Come back next month when we're talking about Healthy Habits and Staying Motivated!
You are invited to the Inlinkz link party!
What small comforts make you feel cozy?