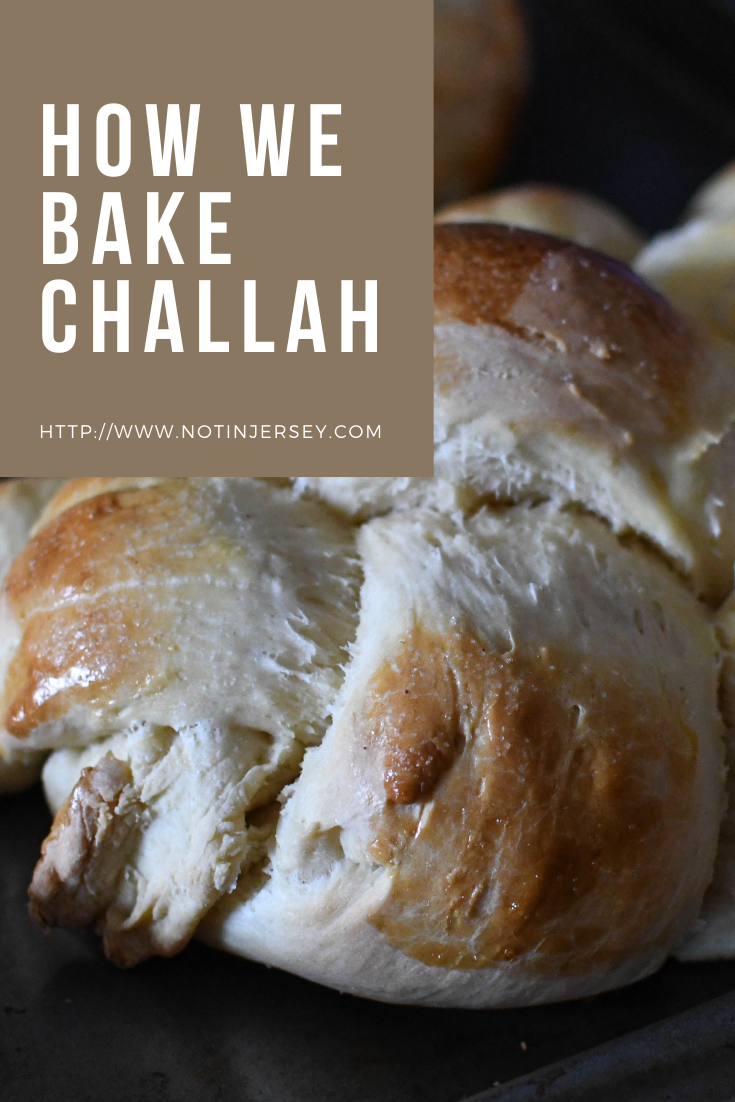 I had mentioned that we have been baking challah and I got a few questions – about what challah actually is and about how we bake it. Challah is a kind of bread used for meals on the sabbath and holidays. It is usually sweet and is similar to egg twist rolls. The loaf of bread is usually braided. We have used various recipes, but the one we use the most was given to us by the youth group that my kids are a part of – NCSY.
Ingredients:
(For 2 challahs – some recipes call for making a lot more at once, but I prefer smaller recipes so I can use my mixer)
2 tbsp yeast
1/2 cup warm water
1 tsp sugar
2 eggs
1/2 cup oil
2/3 cup sugar
5 cups flour (plus more if too sticky)
1 cup water
2 tsp salt
Additional egg for egg wash
Instructions:
1. Proof the yeast by placing 2 tbsp yeast, 1/2 cup warm water, and 1 tsp sugar in a bowl and waiting until the yeast becomes bubbly. I do this in the bowl of my mixer.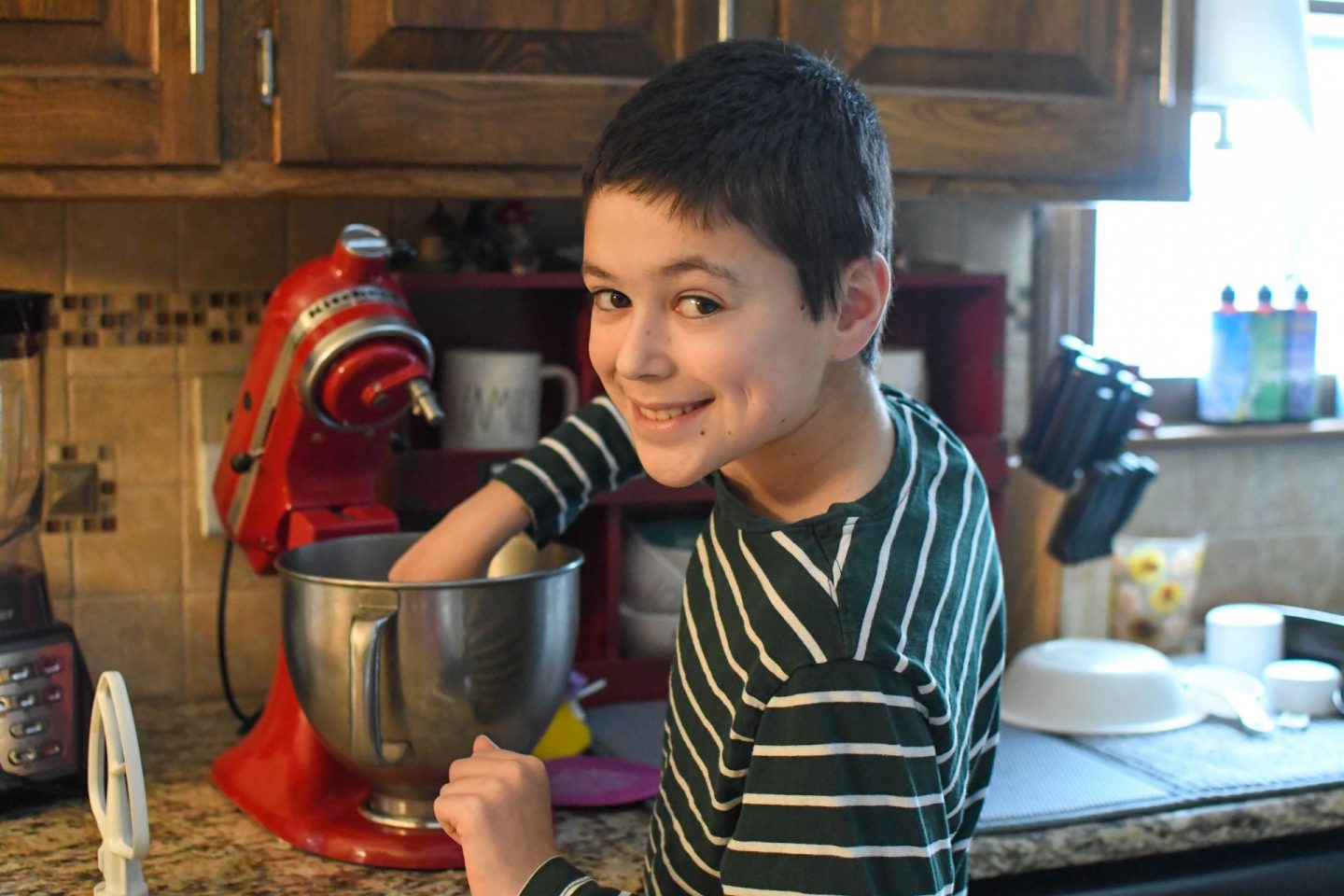 2. In a separate bowl, combine 2 eggs, 1/2 cup oil, and 2/3 cup sugar.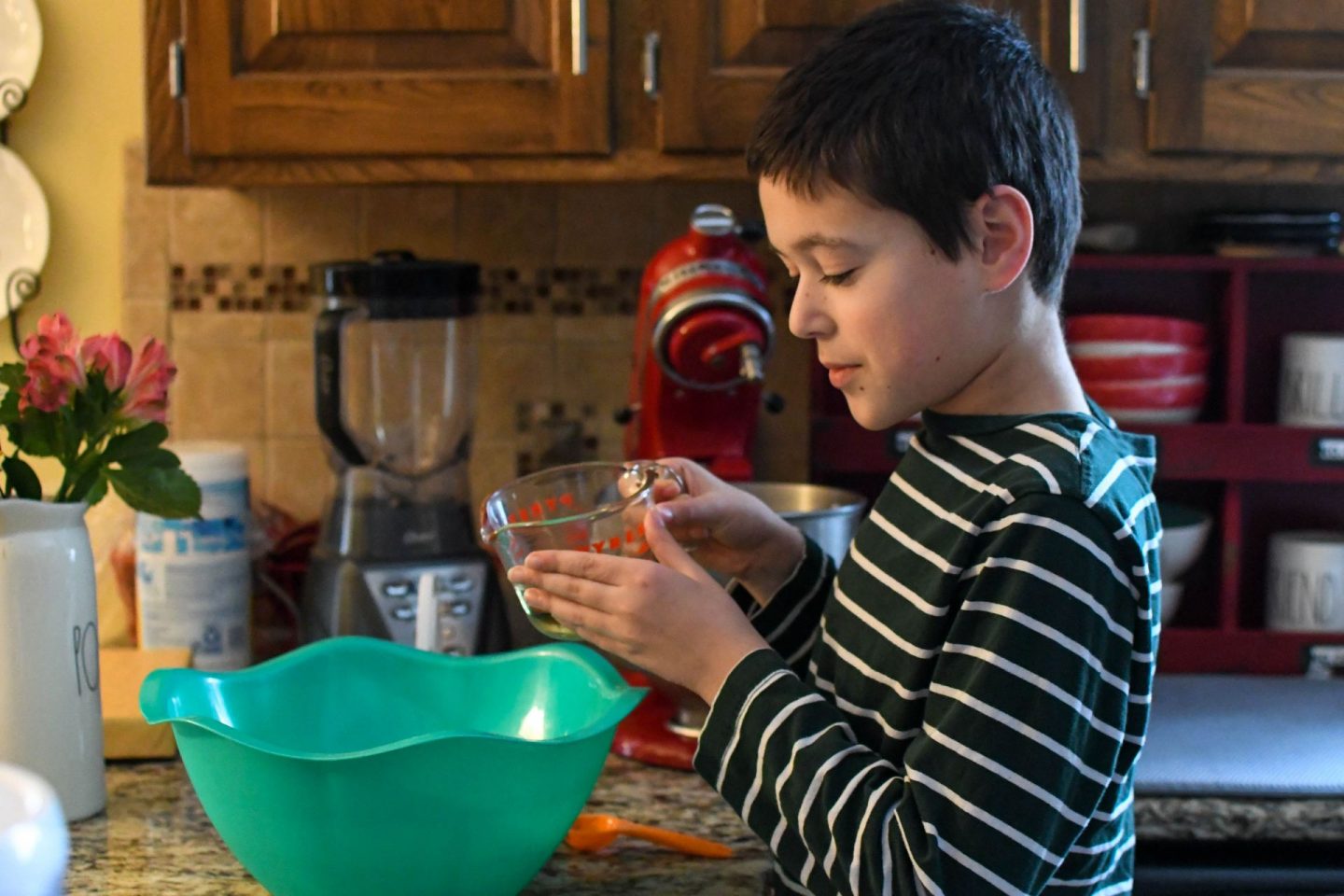 3. Combine the two bowls – I add the contents of step 2 into my mixer.
4. Add flour, water, and salt. Mix. I use my dough hook to mix it all together.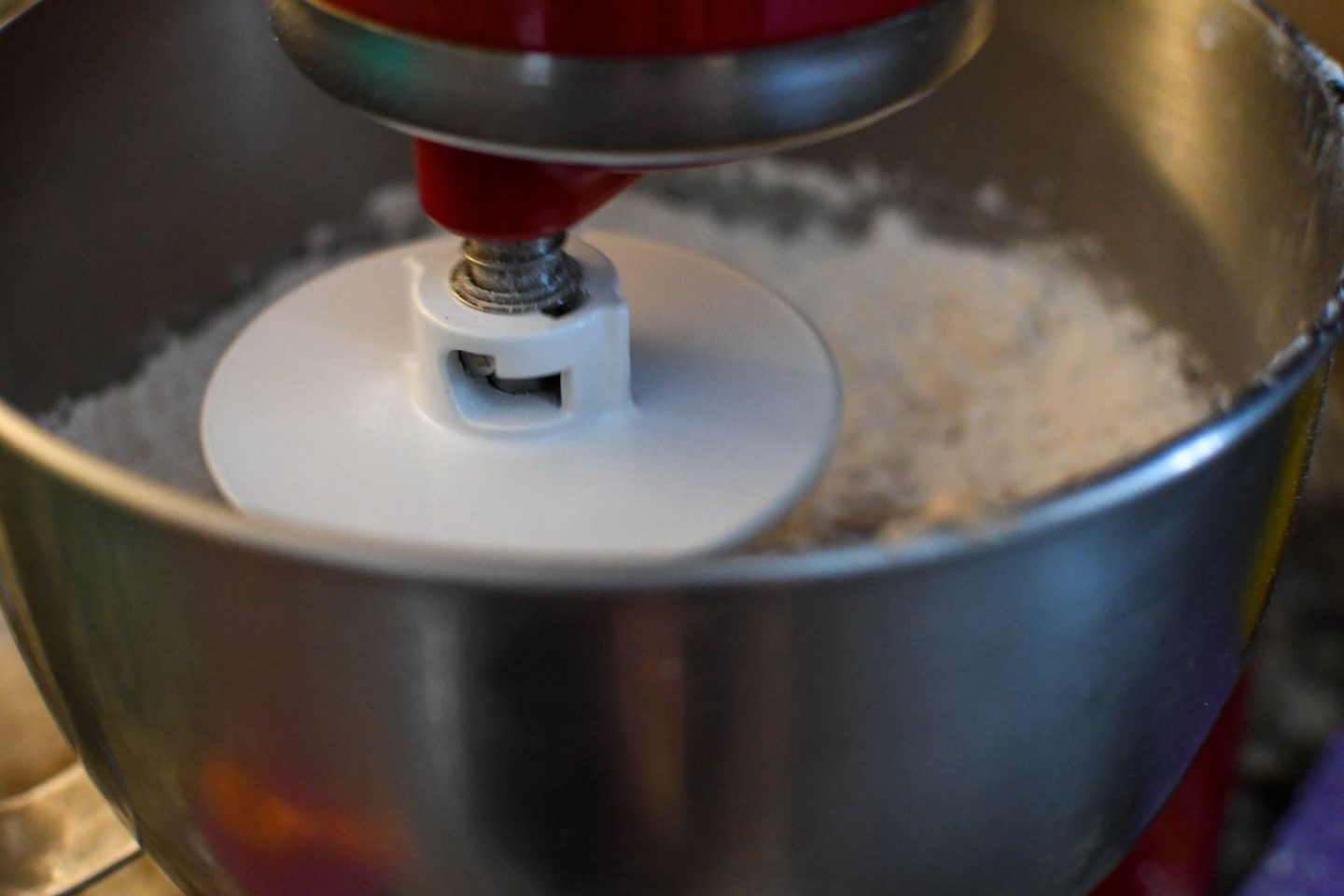 5. Knead the dough. Again, I do this with my mixer using the dough hook. This is when I add more flour if the dough is too sticky.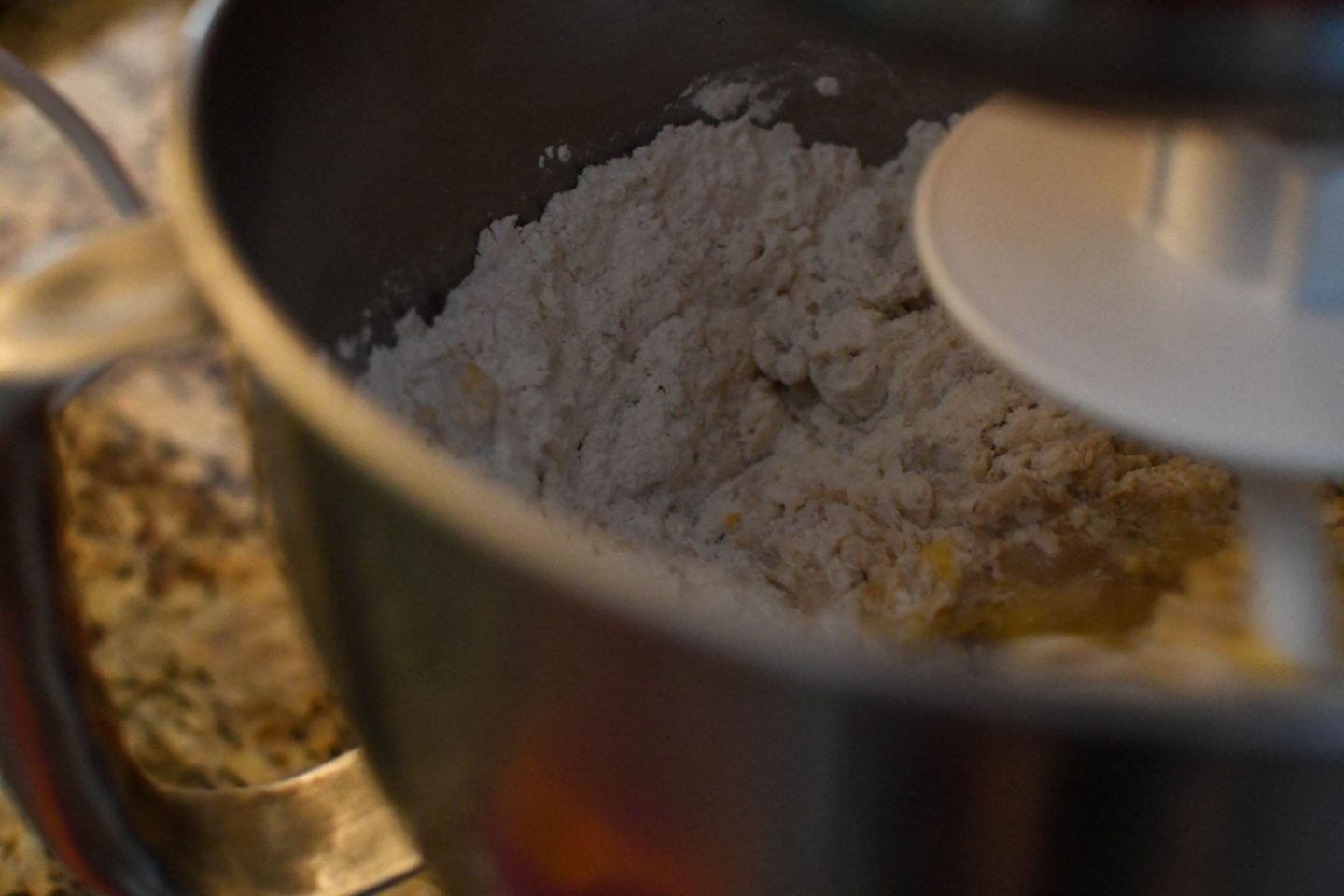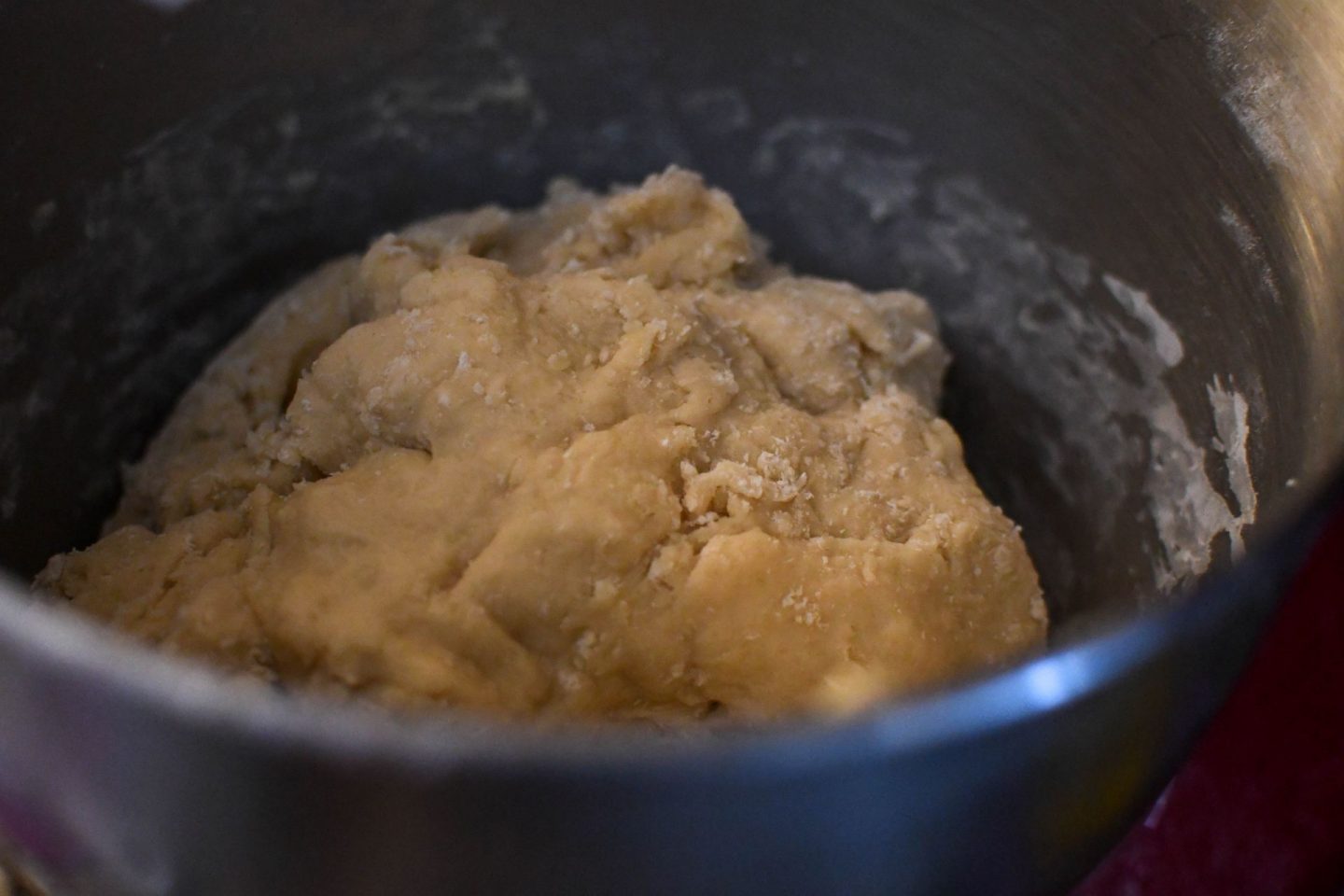 6. Cover the bowl with a towel and allow to rise for 30 minutes, or longer if you prefer.
7. Knead again and then put the dough on a surface to braid. We do this by splitting the dough into pieces and creating two separate loaves.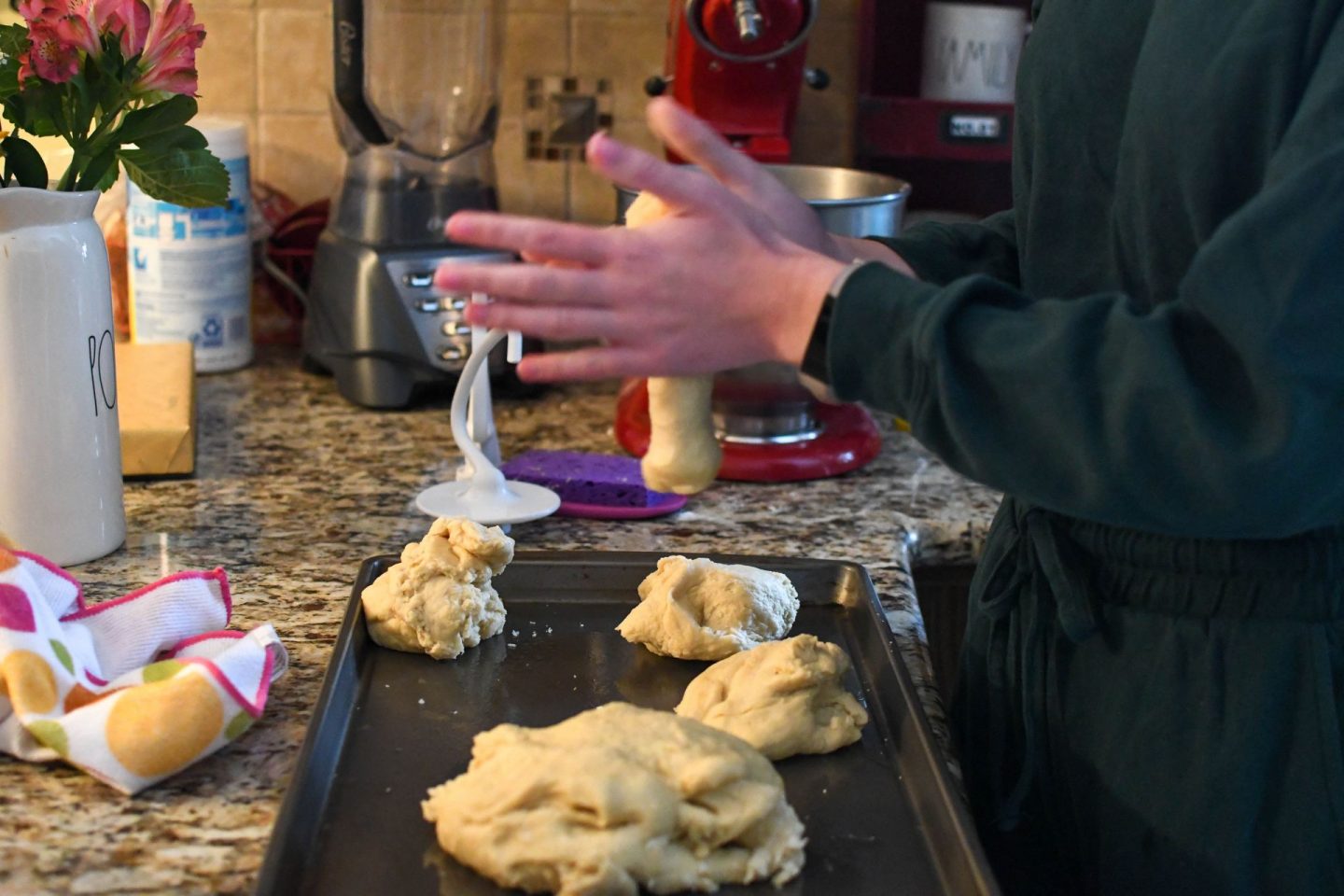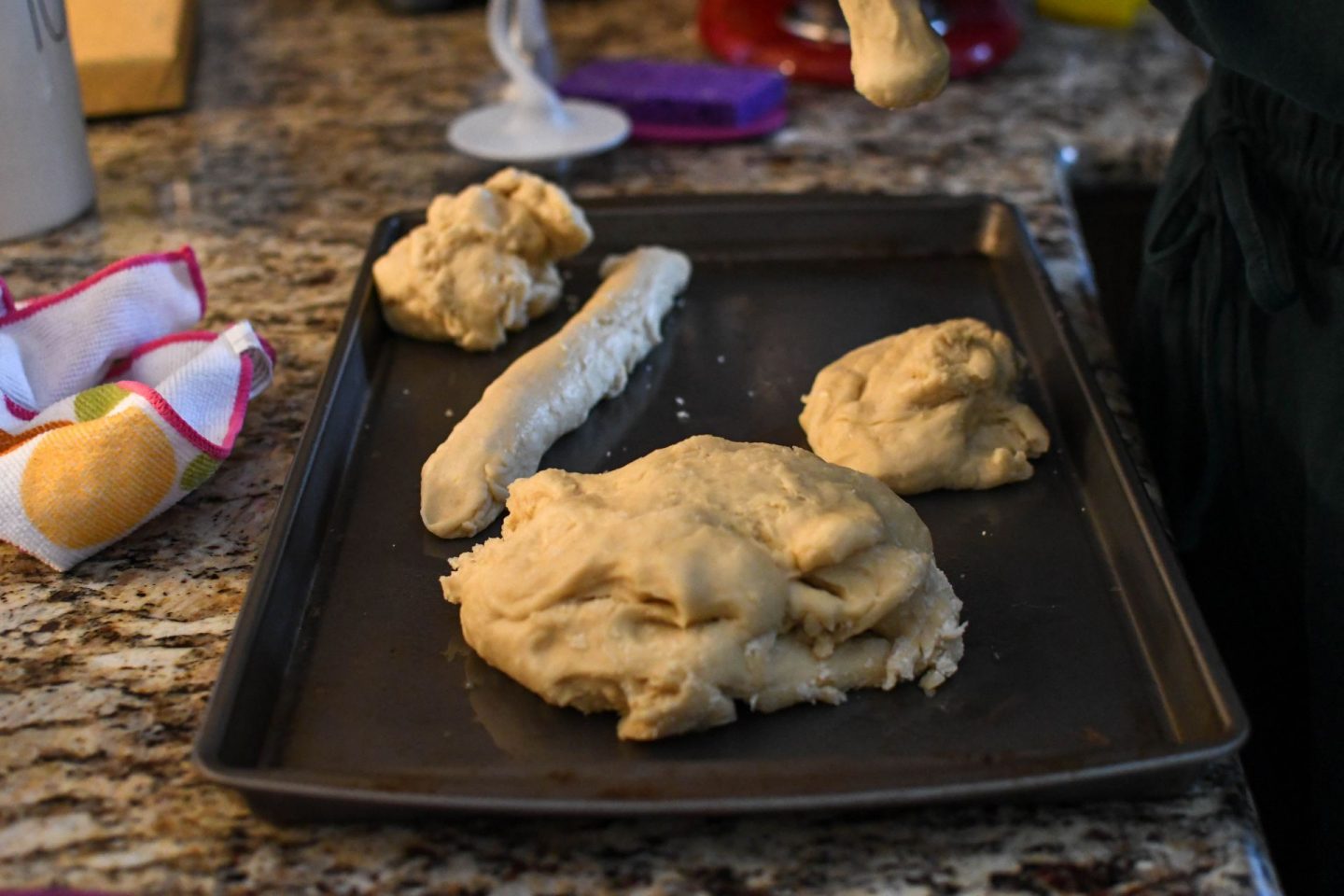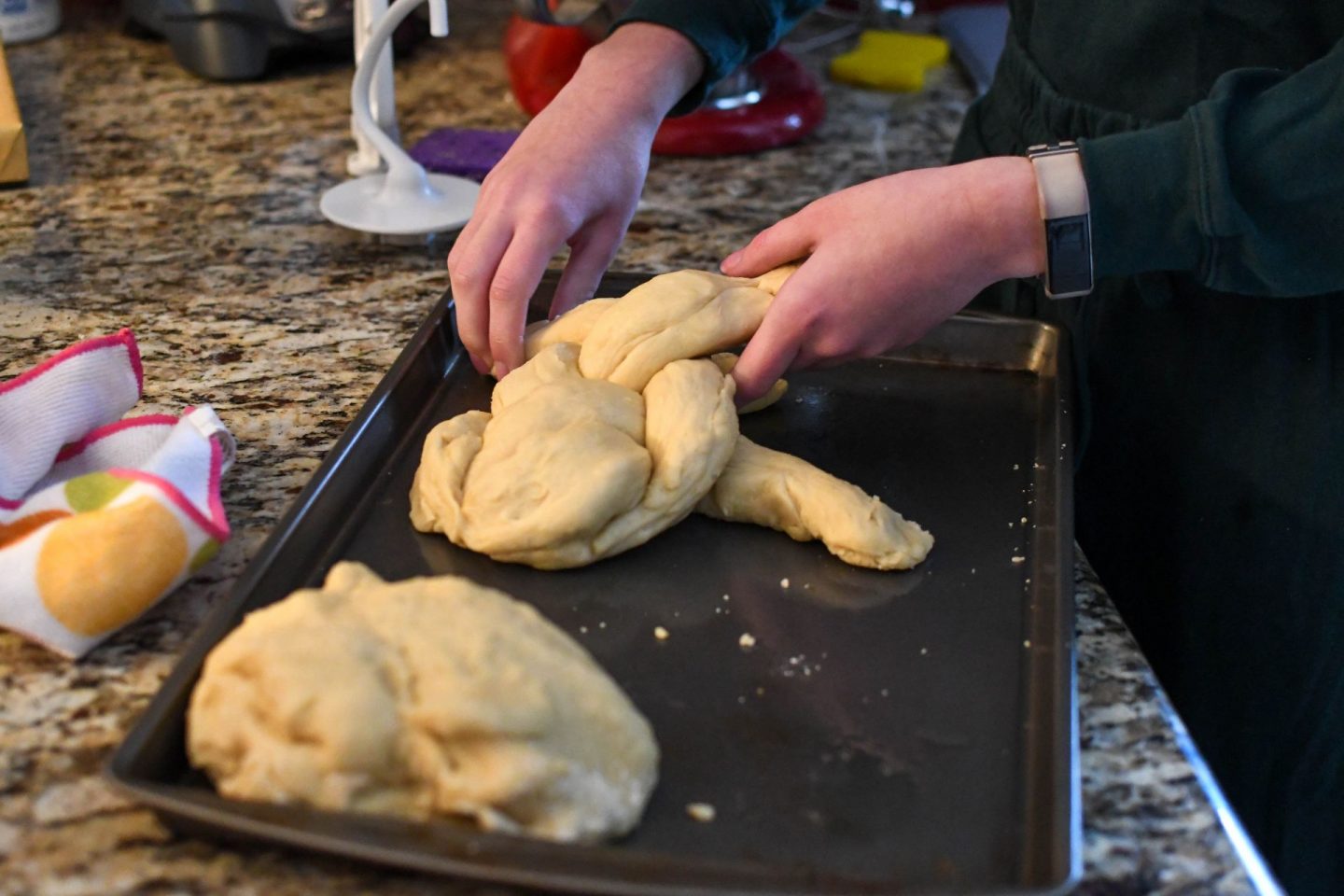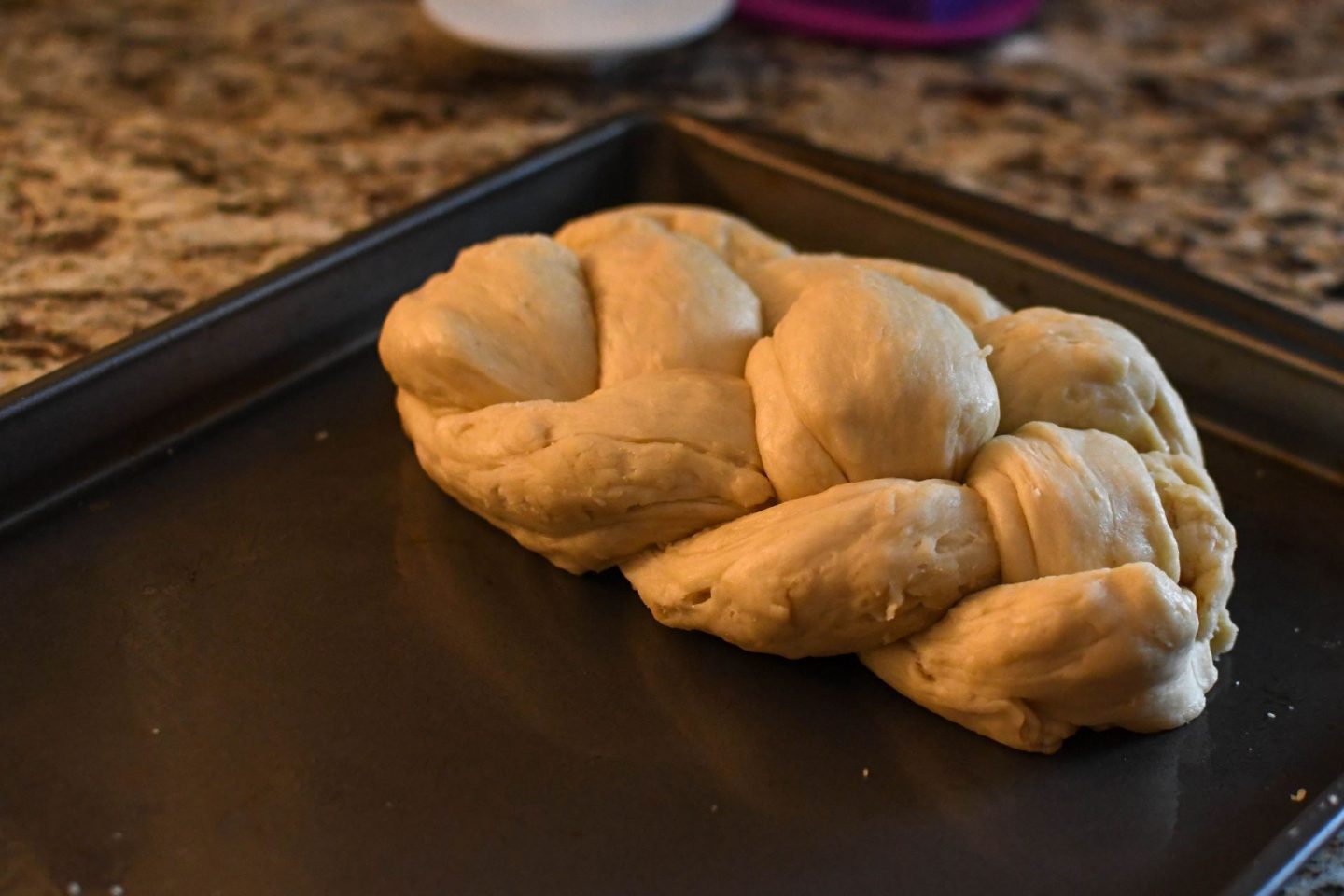 8. Beat the extra egg and brush over the top of the challah. I also like to add a sprinkle of sea salt on the top of each loaf.
9. Bake at 350 for 30 minutes.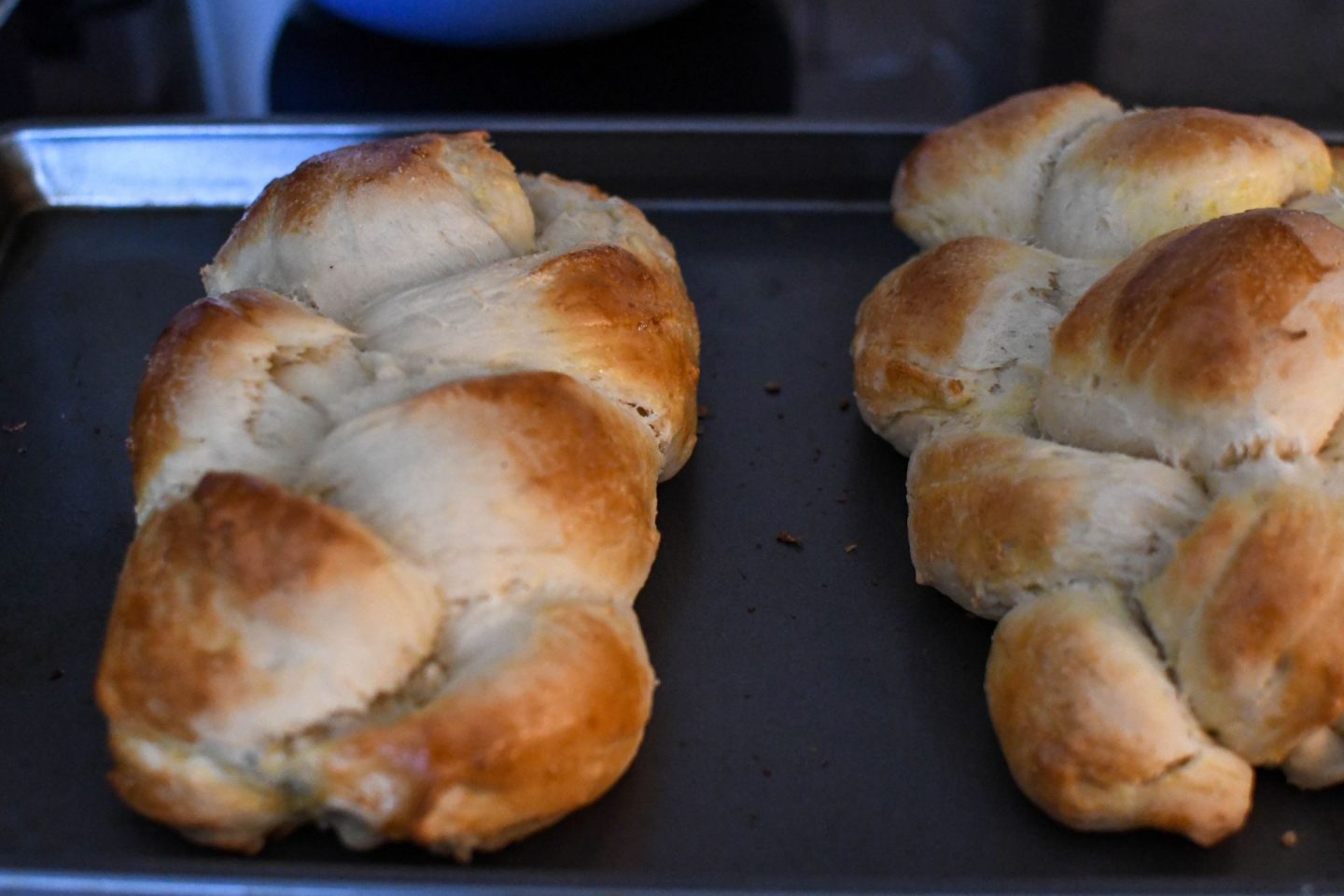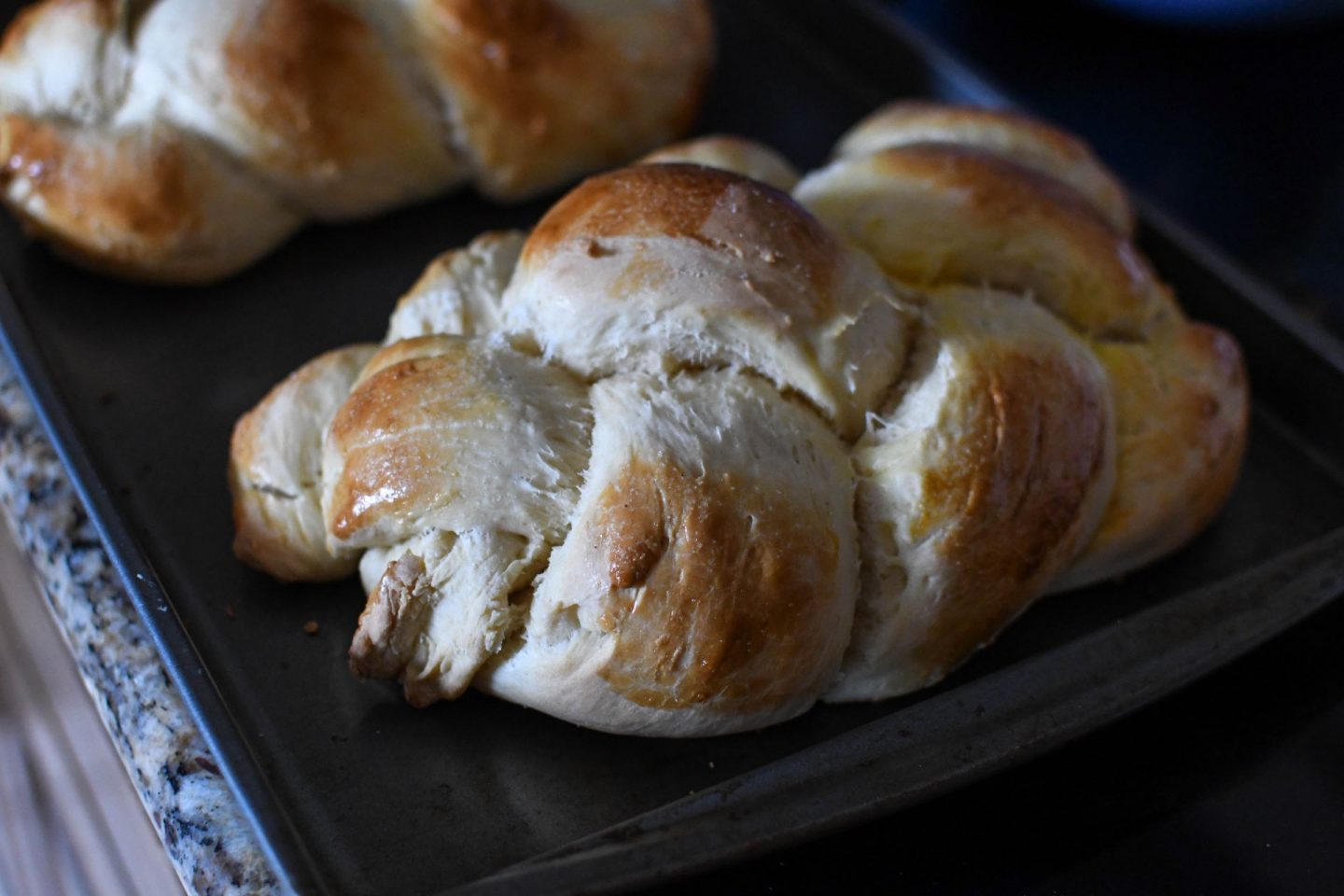 Enjoy!