Today I am excited to be featuring the book The Smartest Kid In The Universe by Chris Grabenstein on the Blog Tour hosted by Rockstar Book Tours! I am sharing Simon's review of the book, as well as a giveaway, so be sure to read on. This post contains affiliate links, so if you use them and make a purchase, I may receive a small commission.
About The Book: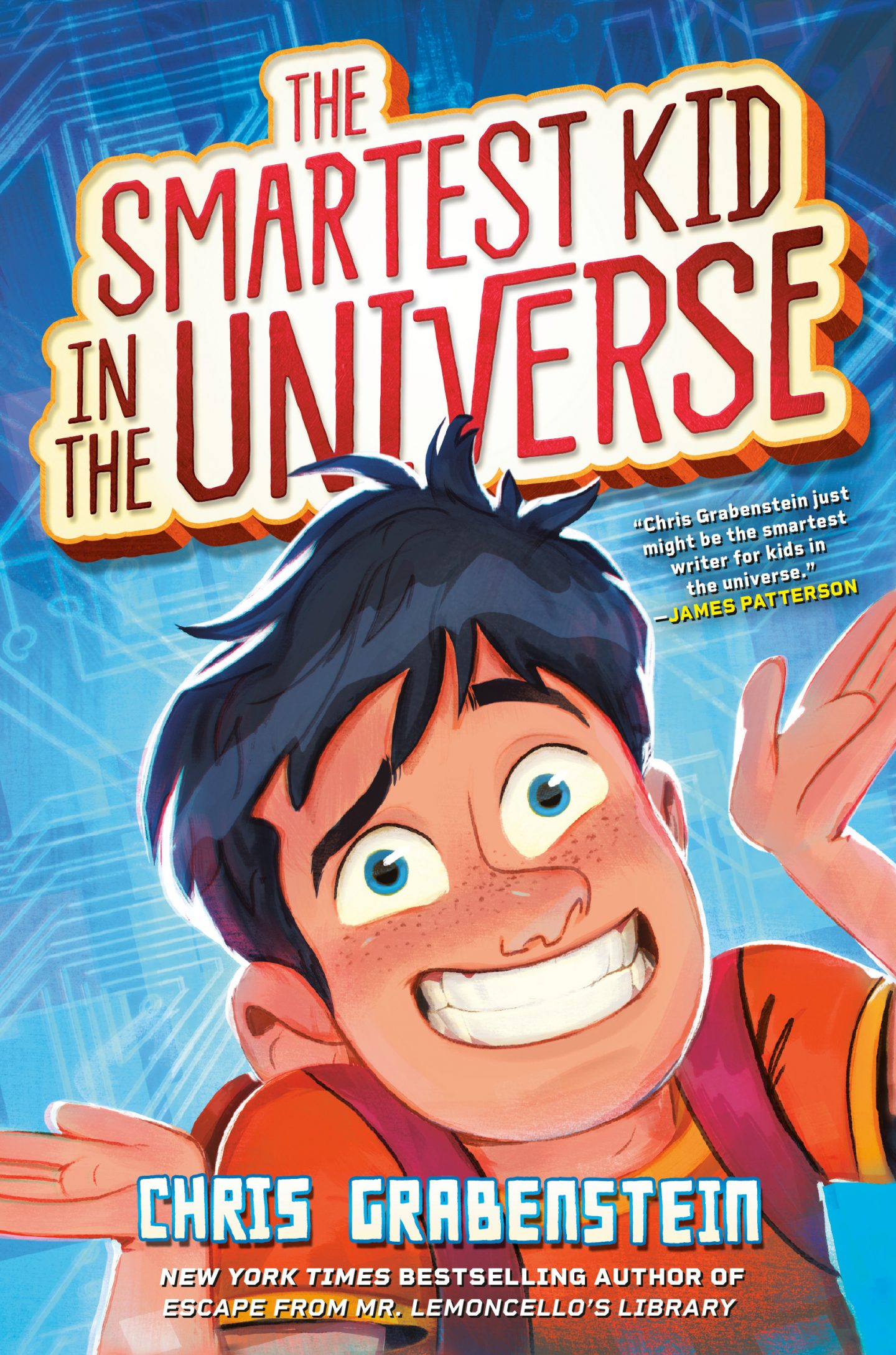 Title: The Smartest Kid In The Universe
Author: Chris Grabenstein
Genre: Middle Grade
Publisher: Random House Books for Young Readers, 12/1/20
Source: Rockstar Book Tours
Find it: Goodreads, Amazon, Kindle, Audible, B&N, iBooks, Kobo, TBD, Bookshop.org
Book Description:
"For centuries, humans have consumed information through their eyes and our ears," said Dr. Backbridge. "Here is my prediction. In the not-too-distant future, we are going to ingest information. You won't need to read a book or attend lectures. The chemicals in these pills will do your learning for you."
12 year old Jake's middle school is about to be shut down. Jake and his friends know their school's worth saving-if they could only figure out how! When Jake spies a bowl of jellybeans at the hotel where his mom works, he eats them. But uh-oh-those weren't just jellybeans, one of the scientists at his mom's conference is in the process of developing the first ingestible information pills. And THAT'S what Jake ate.
Before long, Jake is the smartest kid in the universe. But the pills haven't been tested yet. And when word gets out about this new genius, people want him. The government. The mega corporations. Not all of them are good people! Can Jake navigate all the ins and outs of his newfound geniusdom (not to mention the ins and outs of middle school!) AND use his smarts to figure out how to save his school? (Hint-it will take someone smart enough to decipher an almost forgotten pirate legend!) It turns out, sometimes even the smartest kid has a lot to learn!
Here's what people are saying about The Smartest Kid in the Universe:
"Grabenstein is the author of the best-selling Mr. Lemoncello series, and this new volume, packed with wacky hijinks, will appeal to his legions of fans." —Booklist, starred review
"Grabenstein delivers once again…with a book that will appeal to even the most reluctant readers." —School Library Journal, starred review
"Grabenstein returns with another fact-filled, puzzle-packed, multigenre romp. High-paced humor . . . Clever, concise, and compelling." —Kirkus Reviews
"This amusing adventure also works as a humorous love letter to public education and dedicated teachers." —Publisher's Weekly
Book Trailer:
SMARTEST KID teaser trailer from Chris Grabenstein on Vimeo.
About The Author: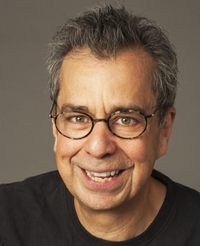 CHRIS GRABENSTEIN is the #1 New York Times bestselling author of ESCAPE FROM MR. LEMONCELLO'S LIBRARY, MR. LEMONCELLO'S LIBRARY OLYMPICS, THE ISLAND OF DR. LIBRIS, WELCOME TO WONDERLAND: HOME SWEET MOTEL and many other books, as well as the coauthor of numerous fun and funny page-turners with James Patterson, including I FUNNY, HOUSE OF ROBOTS, TREASURE HUNTERS, and JACKY HA-HA. Chris lives in New York City with his wife, J.J., two cats, and a dog named Fred. You can visit Chris at ChrisGrabenstein.com.
Website | Twitter | Facebbok | Instagram | Goodreads | Amazon
Simon's Review:
Simon has not had time to finish this book yet, but he is enjoying it so far! Here's what he says:
So far it's good. I like how Jake ate jelly beans and became a smart person. The jelly beans are from a scientist that wanted to help predict the future with science. Jake ate the jelly beans. His teacher was surprised that he knew everything!
Simon is excited to continue reading the book!
The Smartest Kid In The Universe Giveaway:
Tour Schedule:
Week One:
Week Two: