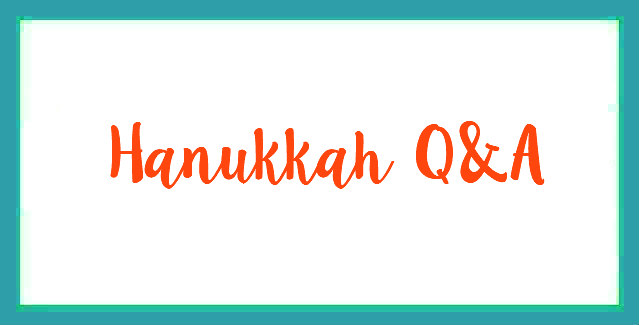 It is still Hanukkah, so I thought it only appropriate to write another post related to this holiday! I did a little search for a Q&A about Hanukkah, but I didn't find any, so I'm making this up myself. I am also including a few questions I've received in my comments from recent posts, both here and on Instagram!
1. Do you light more than one menorah?
We do! We light our inside menorah and our outside one! In many families, each person lights their own menorah. We just take turns lighting ours as a family, although Gabbie sometimes has to light again separately because she gets home from dance after we already lit it.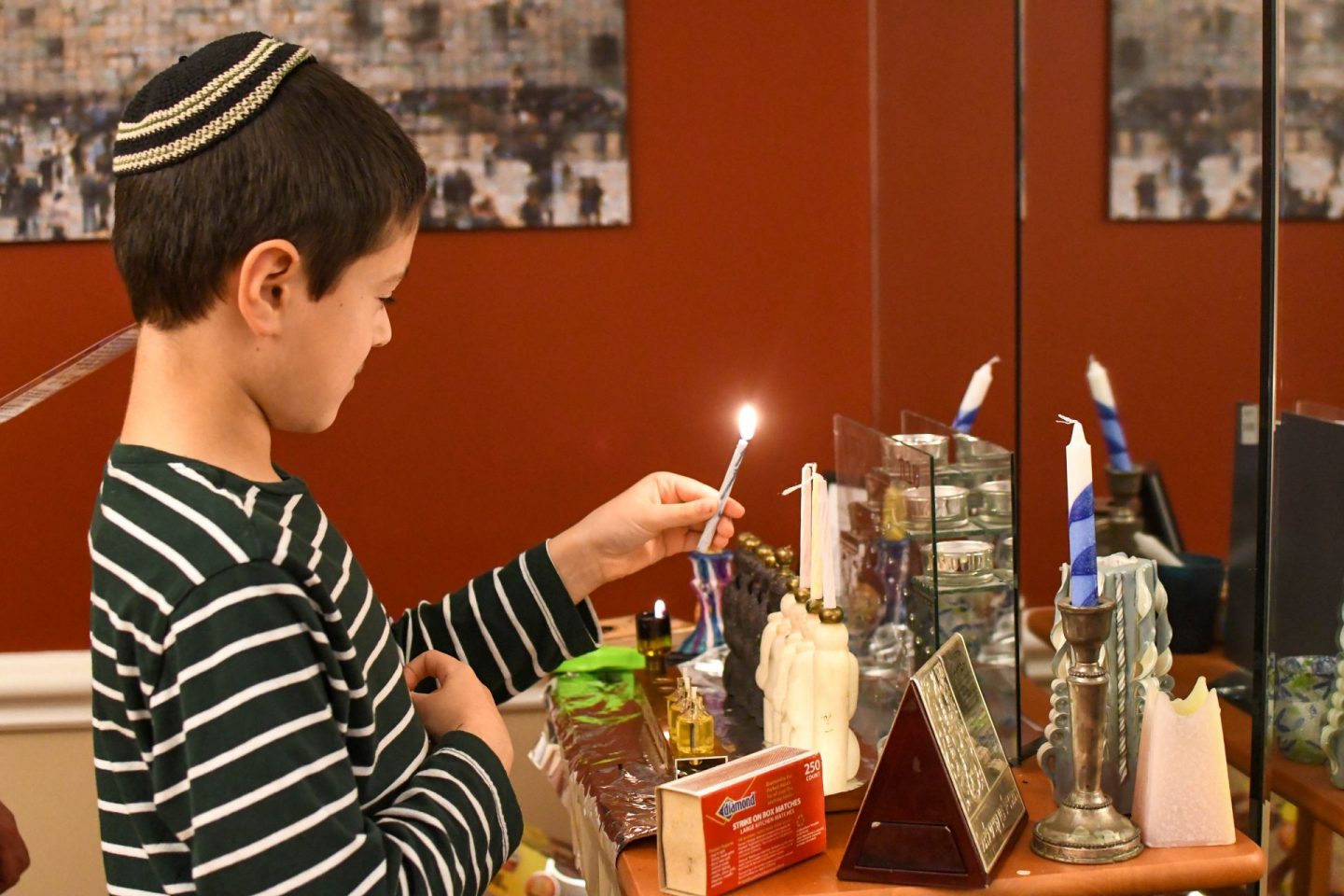 2. How do the kids feel about not getting a gift every night?
I mentioned that the boys got one gift this year – a computer – and aren't getting nightly gifts for the first time. This seems to be a milestone in a kids' life – I remember when I stopped wanting 8 small things and preferred to get one bigger thing! Getting a gift does make lighting the menorah each night more exciting, but the boys have seemed ok not being handed a gift each night. Gabbie on the other hand ended up with multiple gifts, so there has only been one night so far where she didn't get something, but only because she'd gotten it earlier that day at dance!
3. Do you get gifts too or just the kids?
Really just the kids. My parents sent me money though!
4. How do you spell Hanukkah?
The only officially correct way to spell Hanukkah is with Hebrew letters, and everything else is just a transliteration, but most people tend to spell it Hanukkah or Chanukah. There seems to be a background to the spellings based on where you're from as well.
5. Do you celebrate Christmas too? Why not?
No, we don't, as we consider Christmas a religious holiday that has no significance to us. I recently read some very upsetting things about the holiday's origins and celebrations in the past that would make me feel even stronger about that. (If you're interested, the link is here).
6. It is ok to be inclusive and put Jewish decorations on our Christmas tree / outside our house?
Not in my opinion. (Unless of course you celebrate Hanukkah too!)
7. Do you actually play the dreidel game on Hanukkah?
I don't, but I did hear my kids spinning some of our collection earlier this week!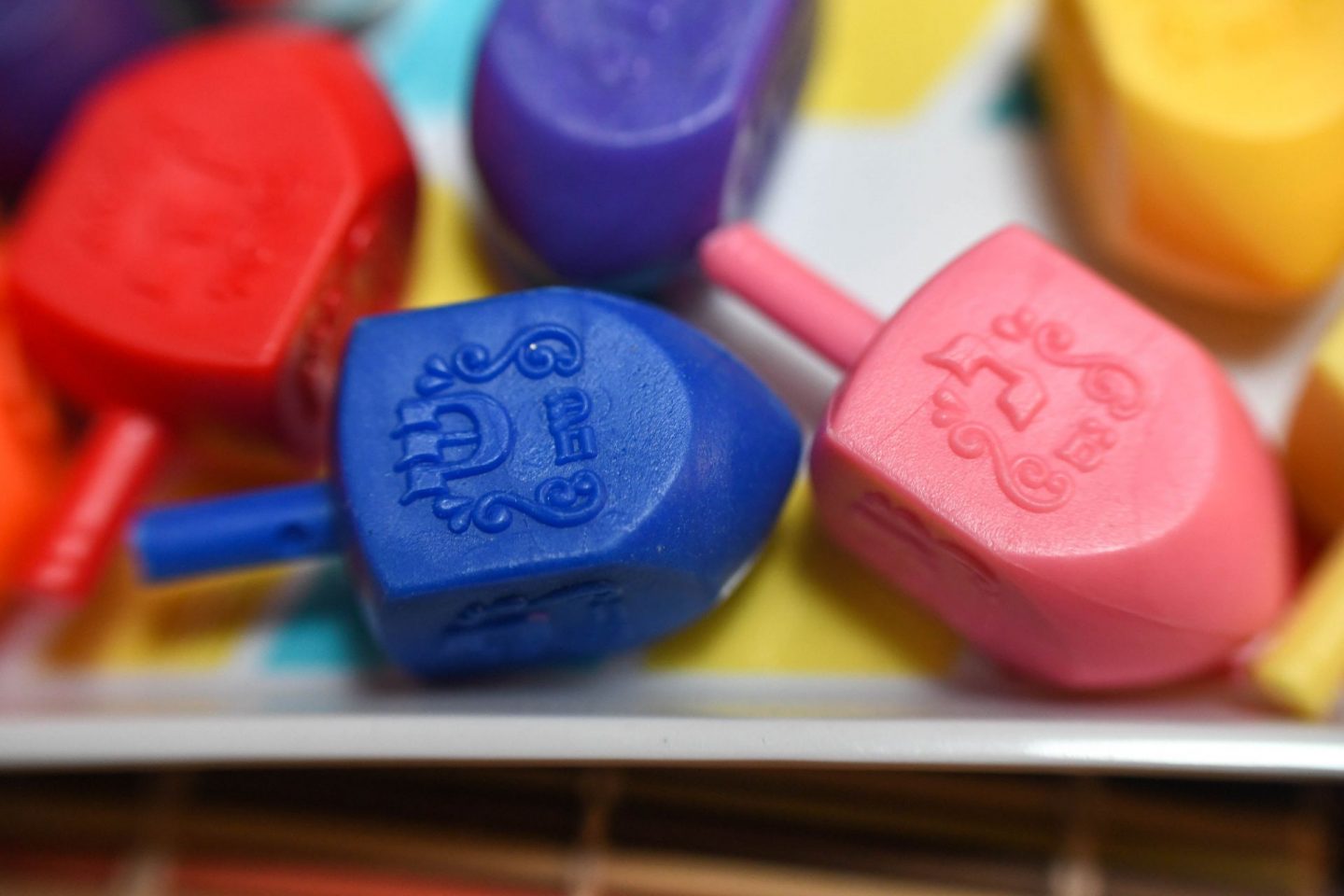 8. What is your favorite Hanukkah tradition?
Probably the same as it is for most holidays – being together with my family!
Thanks for reading as always!