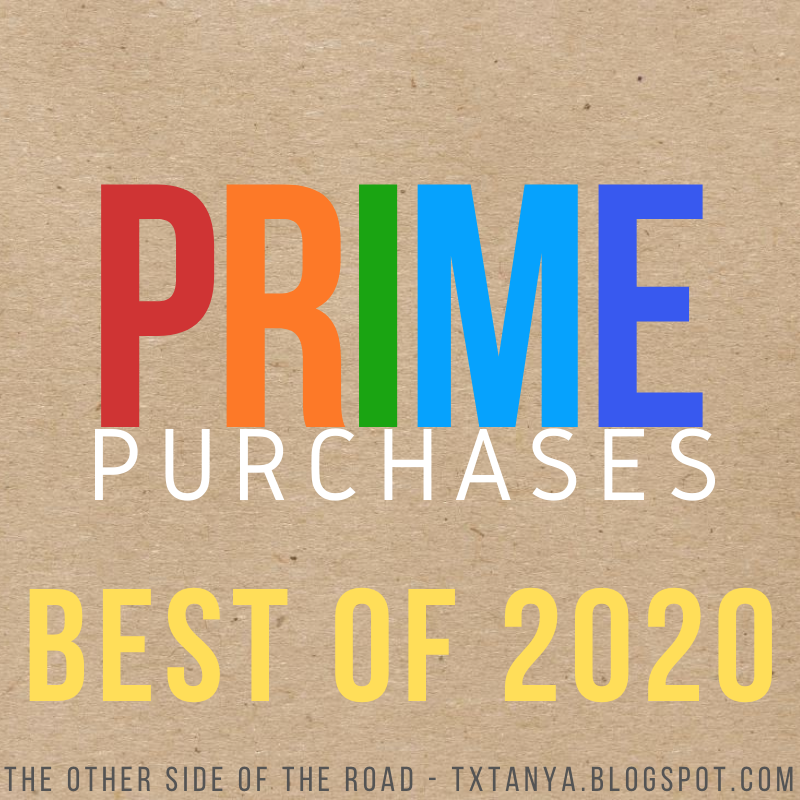 This month I'm once again linking up with Tanya to share what I've been purchasing via Amazon. These links are affiliate links, which means that if you click them and make a purchase, I may receive a small incentive. This month I'm sharing some of the best of the purchases I've made this year. Next month I will share more of what I've ordered lately! You can see all of my Prime Purchase posts here.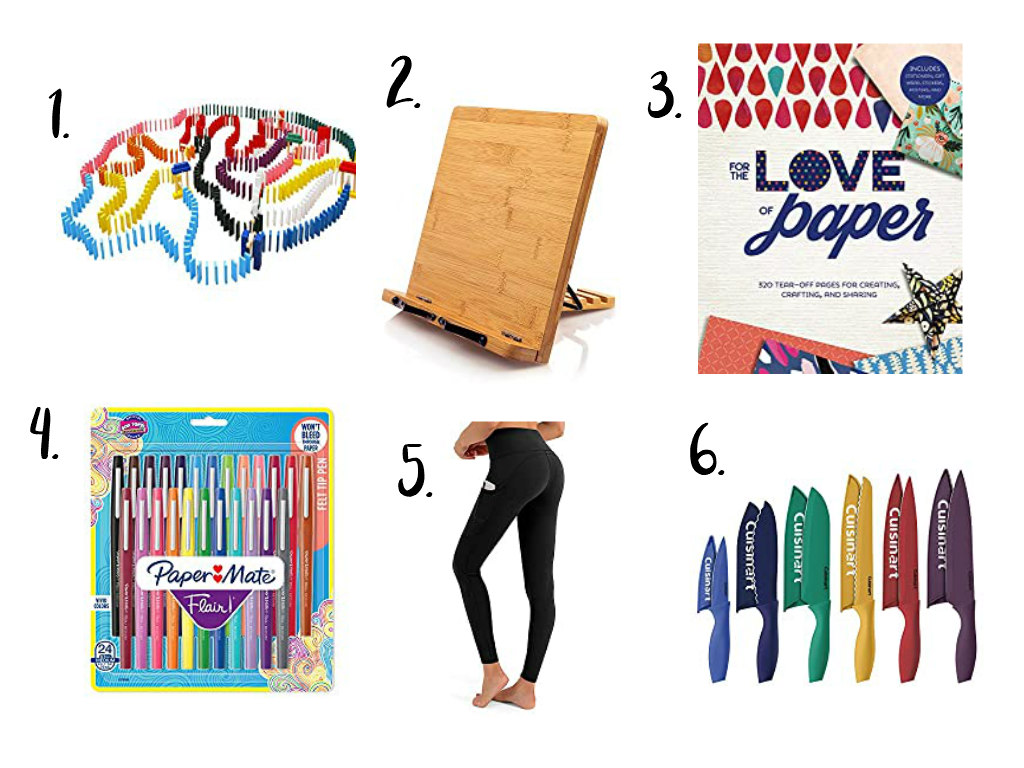 1. 1000 Pieces Wooden Dominoes Set – Although it took them a little while to get into it, the boys play with these dominoes constantly. They don't use them as dominoes though, they line them up and use them as roads and build things with them for their cars and Legos! Zachary did also use them for a Rube Goldberg set up he needed to do for school!
2. Bamboo Book Stand – I use this constantly to hold up my book while I'm reading at my desk!
3. For The Love of Paper – We love the paper in this book for art projects and photo backgrounds. I noticed that Volumes 2 and 3 of this book are on sale right now too!
4. Flair Pens – Everyone loves a pack of Flair Pens!
5. Quanzc High Waisted Yoga Pants – I've been very happy with these leggings that I bought to run in!
6. Cuisinart Color Knife Set – We love these knives. They go on sale pretty often it seems, so look out for sales.
Do you have any favorite Amazon purchases from this year?