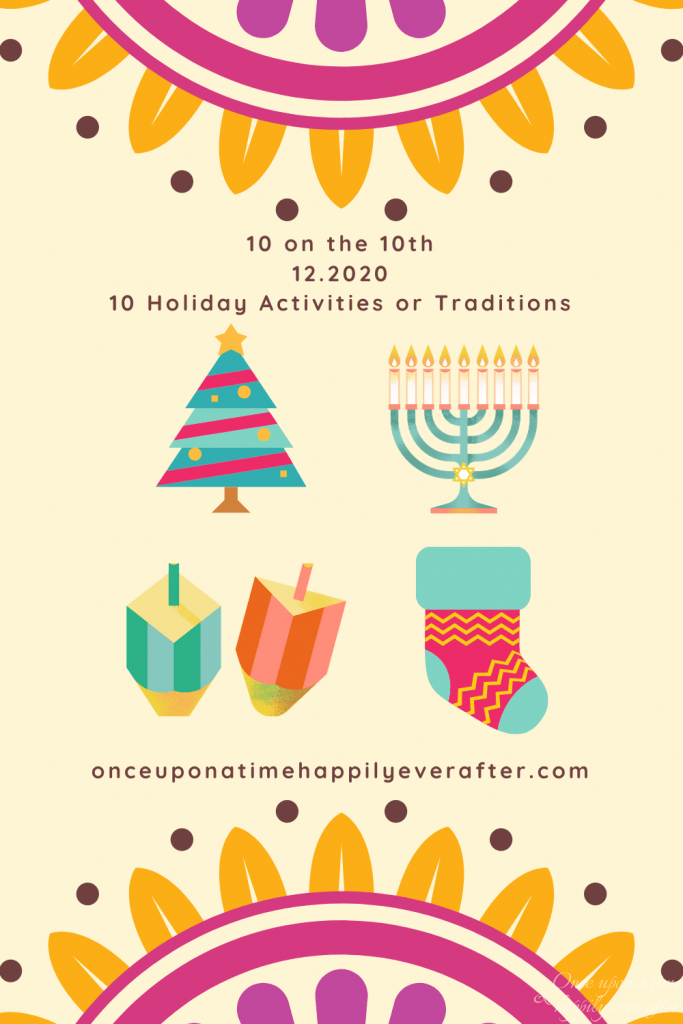 Today I'm linking up with Leslie for her 10 on the 10th link up. This month,the topic is 10 Holiday Activities or Traditions. Because it's one of my pet peeves when Hanukkah gets lumped together with Christmas and called "the holidays," I tend to be a little contrary when it comes to talking about holidays. Hanukkah is not an important Jewish holiday, it just happens to fall in December. (for more on my feelings about this, you can read my post 10 Holiday Tips From Your Jewish Friend).
This month's Not Just a Mom link up is also focused around holiday traditions, so I will talk about Hanukkah traditions in that post, while using this one to focus on holiday traditions throughout the year. We have a lot more holidays besides Hanukkah!
1. Purim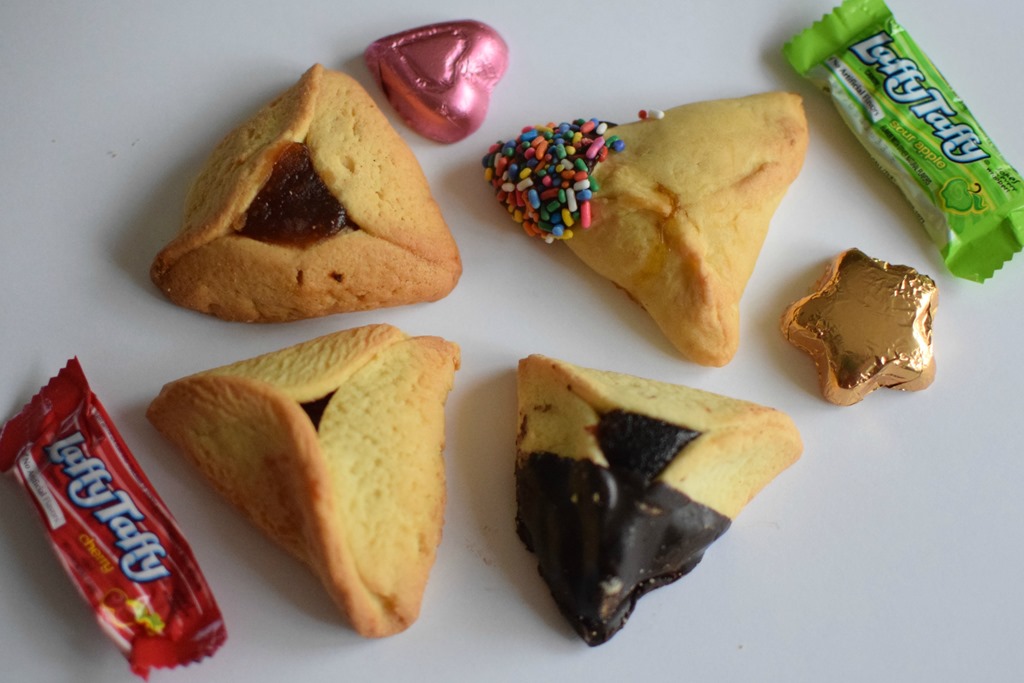 Purim falls in late February or early March. It was our last normal holiday before the pandemic started this year. (In New York, things were already starting to be problematic around Purim!) The traditions on Purim are dressing in costume, hearing the story of Esther, giving gifts of food to friends, and giving to the poor. We eat triangle shaped cookies called hamentashen. This is an older post that I wrote all about the traditions of Purim.
2. Passover
In the spring, we celebrate Passover. This holiday commemorates the exodus of the Jewish people from Egypt and recalls when we were slaves. We have a meal called a seder where we do things to remember the exodus. We eat matzoh on Passover. It is 8 days long (outside of Israel, where holidays are one day shorter), the first two and last two being days where we refrain from work and observe holiday customs.
3. Shavuot
One of the least known holidays I think! Shavuot falls at the end of May or beginning of June and it celebrates the receiving of the Torah. There is a custom to eat dairy foods. It is a two day holiday (outside of Israel).
4. Rosh Hashanah
The Jewish new year falls in September and is the start of our holiday season (when I hear "the holidays," I think of Rosh Hashanah through Sukkot). We have a long prayer service including hearing the shofar (ram's horn) sounded. We dip apples in honey for a sweet new year. It is a two day holiday (in Israel too).
5. Yom Kippur
A day spent atoning for our sins. We don't eat or drink for 25 hours. The prayer service lasts most of the day. We would normally end the fast with a pot luck meal with friends, but of course this year we were on our own.
6. Sukkot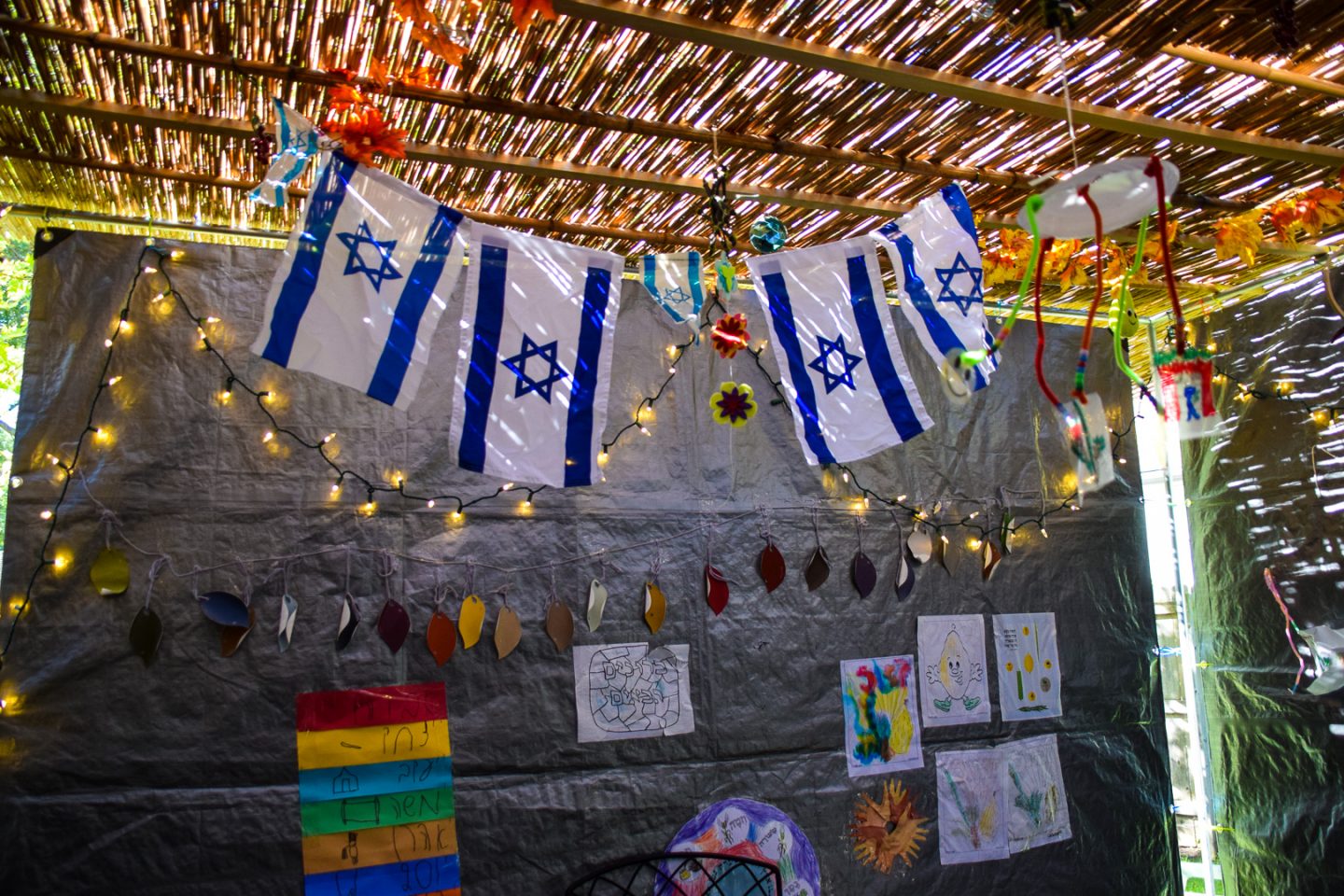 Sukkot seems to have the most customs and traditions and I have shared them often on this blog! It normally falls at the beginning of October. We build a sukkah (hut) in our yard where we eat throughout the holiday. We shake the lulav and celebrate the fall harvest. Here is a post I wrote about Sukkot a few years back. Sukkot lasts 8 days, with the first two and last two being holiday days.
7. Shemini Atzeret / 8. Simchat Torah
The last two days of Sukkot are actually separate holidays. (In Israel, these two holidays are on the same day). Shemini Atzeret is basically an extension of Sukkot, while on Simchat Torah we celebrate the end of the cycle of reading the Torah by finishing and restarting from the beginning. This is usually a festive holiday at synagogue, with everyone dancing and celebrating together. This could not happen this year.
9. Hanukkah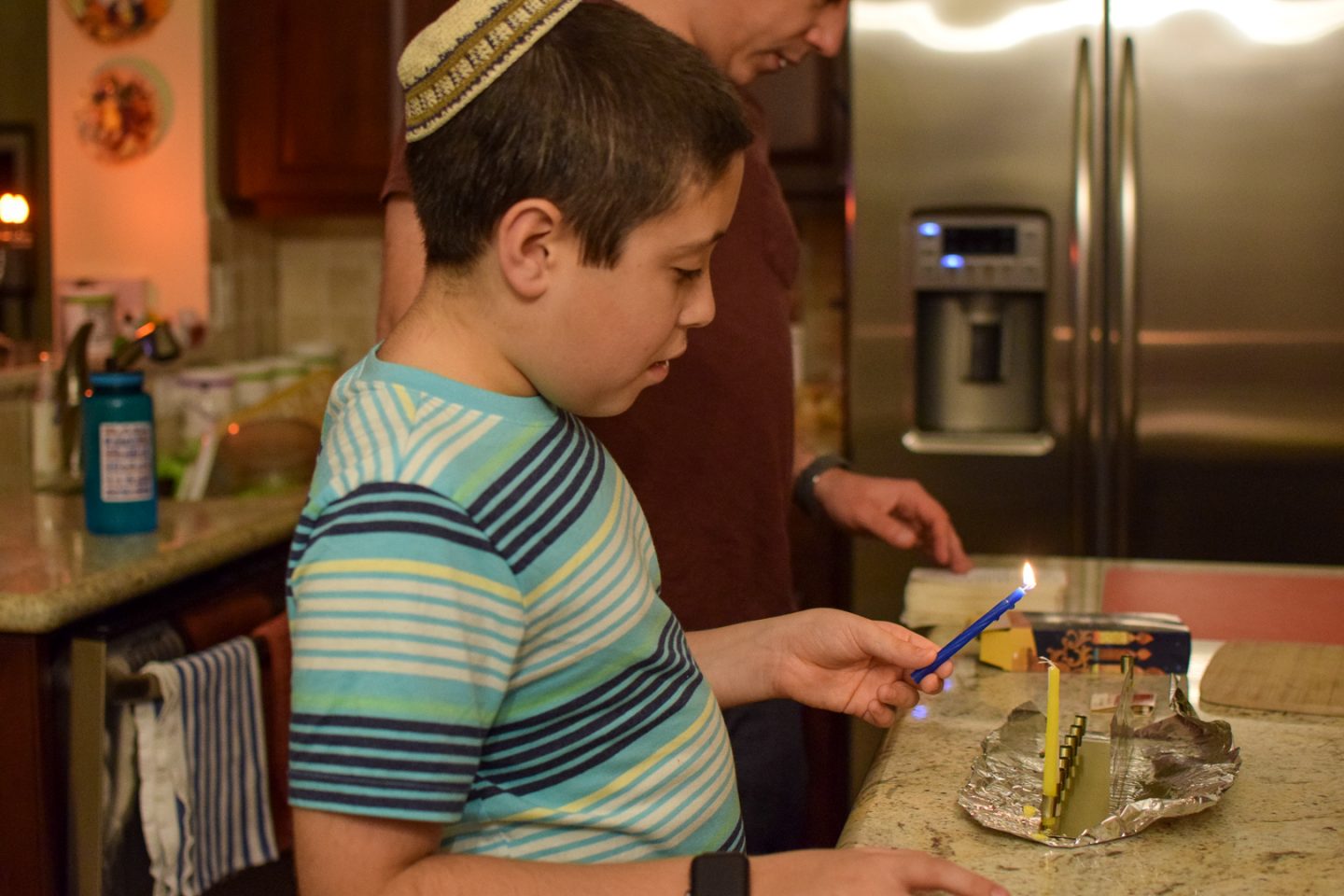 The last holiday in the calendar year is Hanukkah, which this year begins tonight! I will tell you about our Hanukkah traditions on Monday!
10. Shabbat
Every week, we observe the Jewish sabbath, or Shabbat. I wrote about Shabbat here!
Speaking of being Jewish, I was interviewed by Victoria at victoriagracehowell.com about being Jewish. She interviewed both myself and another Jewish instagrammer and the information given is very interesting so definitely check it out!
I am happy to answer any questions about any of these holidays or other observances!