Today I am excited to be featuring the book Love & Olives by Jenna Evans Welch on the Blog Tour hosted by Rockstar Book Tours! I am sharing my review of the book, as well as a giveaway, so be sure to read on. This post contains affiliate links, so if you use them and make a purchase, I may receive a small commission.
About The Book: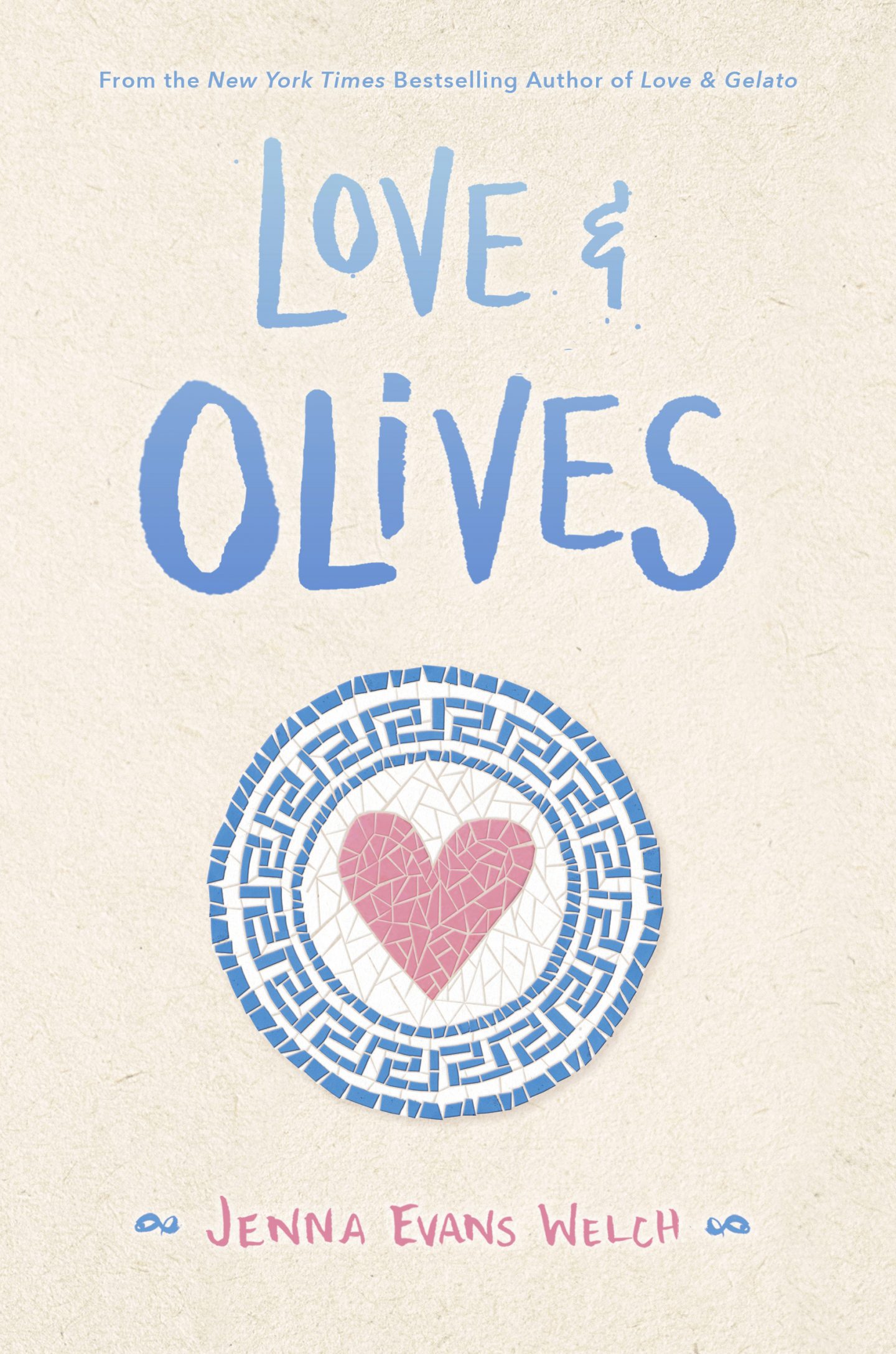 Title: Love & Olives
Author: Jenna Evans Welch
Genre: YA
Publisher: Simon Pulse, 11/10/2020
Source: Rockstar Book Tours
Find It: Goodreads, Amazon, Kindle, Audible, B&N, iBooks, Kobo, TBD, Bookshop.org
Book Description:
From the New York Times bestselling author of Love & Gelato comes a Mamma Mia–inspired tale about a teen girl finding romance while trying to connect with her absent father in beautiful Santorini, Greece.
Liv Varanakis doesn't have a lot of fond memories of her father, which makes sense—he fled to Greece when she was only eight. What Liv does remember, though, is their shared love for Greek myths and the lost city of Atlantis. So when Liv suddenly receives a postcard from her father explaining that National Geographic is funding a documentary about his theories on Atlantis—and will she fly out to Greece and help?—Liv jumps at the opportunity.
But when she arrives to gorgeous Santorini, things are a little…awkward. There are so many questions, so many emotions that flood to the surface after seeing her father for the first time in years. And yet Liv doesn't want their past to get in the way of a possible reconciliation. She also definitely doesn't want Theo—her father's charismatic so-called "protégé"—to witness her struggle.
And that means diving into all that Santorini has to offer—the beautiful sunsets, the turquoise water, the hidden caves, and the delicious cuisine. But not everything on the Greek island is as perfect as it seems. Because as Liv slowly begins to discover, her father may not have invited her to Greece for Atlantis, but for something much more important.
About The Author: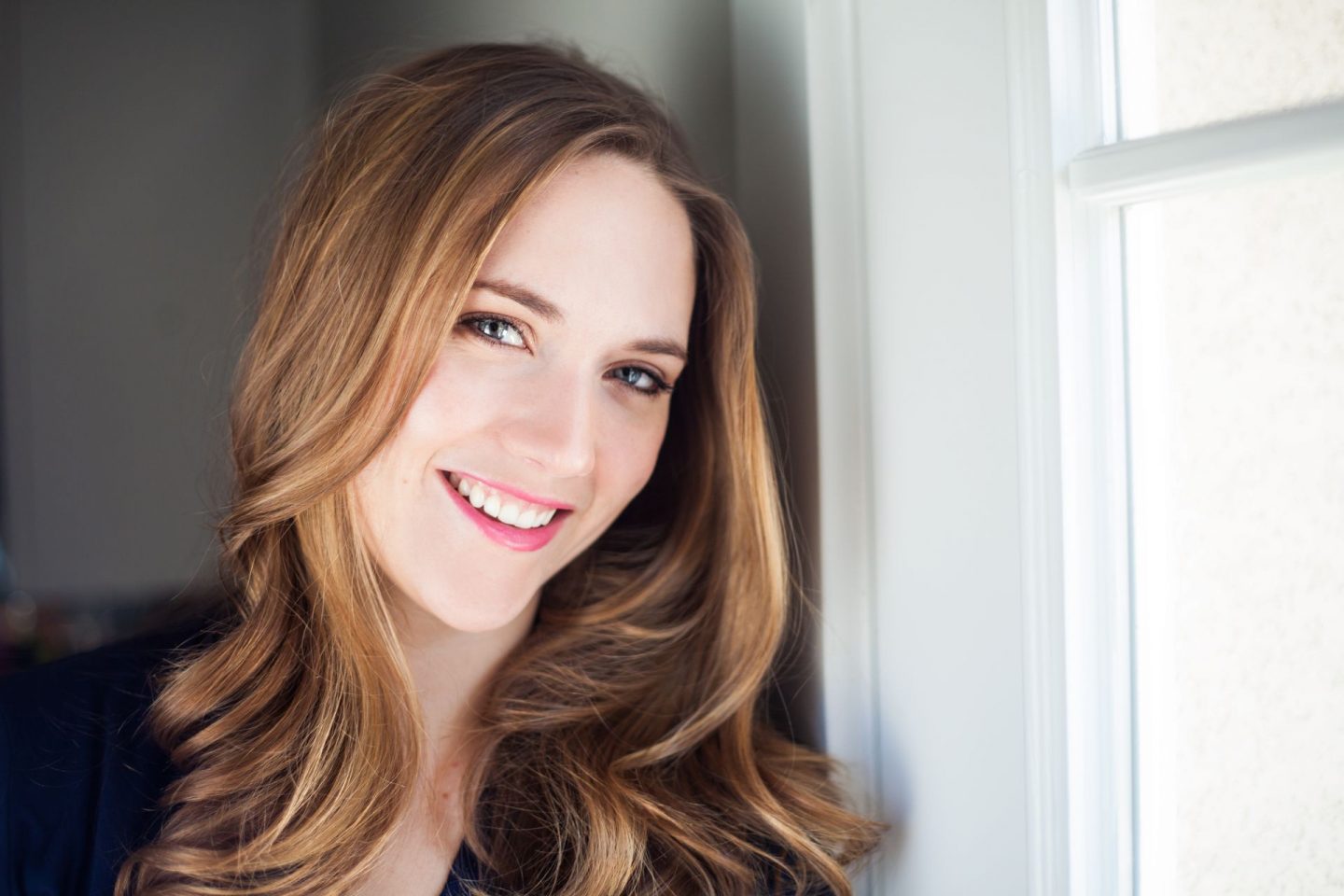 Jenna Evans Welch was the kind of insatiable child reader who had no choice but to grow up to become a writer. She is the New York Times bestselling author of Love & Gelato, Love & Luck, and Love & Olives. When she isn't writing girl abroad stories, Jenna can be found chasing her children or making elaborate messes in the kitchen. She lives in Salt Lake City, Utah, with her husband and two young children. Visit her online at JennaEvansWelch.com.
Website | Twitter | Instagram | Goodreads | Amazon
My Review:
I have not read the first two books in this series – Love & Gelato and Love & Luck, but I didn't find that to be a hindrance to reading this one. I'm not actually sure if the same characters are in the books, or if the books just all involve love and travel. In Love & Olives, the main character travels to Santorini, Greece, to reunite with her absent father, who left the family when she was 8 years old.
This isn't a traditional love story and is actually more of a father / daughter love story. Olive, or Liv as she likes to be called, has always thought her father left their family in order to pursue his dream of finding the lost city of Atlantis. Now, he has ramped up his search and is filming a documentary about it. Liv remembers her fathers obsession with Atlantis, and being reunited with it after all these years brings back a lot of memories of her love of exploring. Still, she is guarded and nervous about reuniting with her father.
This book had an amazing setting in Santorini and in Atlantis Books – which actually exists – where Liv stays while visiting. Liv was a somewhat immature character and at times I wanted to yell at her. Some of the plot points seemed obvious to me as an adult reader, but a younger teen might have been more surprised by them. I did enjoy this book, and would recommend it for a younger teen audience.
Love & Olives Giveaway:
3 winners will receive a physical copy of LOVE & OLIVES, US Only.
Tour Schedule:
Week One:
Week Two: