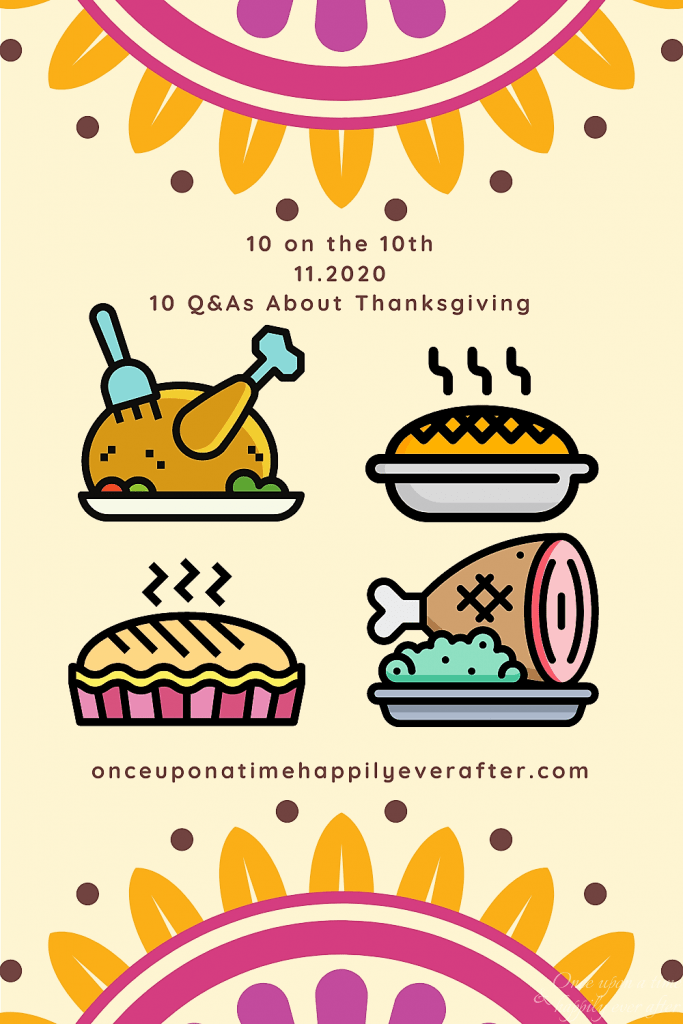 Today I'm linking up with Leslie for her 10 on the 10th link up. This month, she provided us with 10 questions to answer about Thanksgiving! Some of the answers I've already shared in my Monthly Musings post, but I can never get enough Thanksgiving!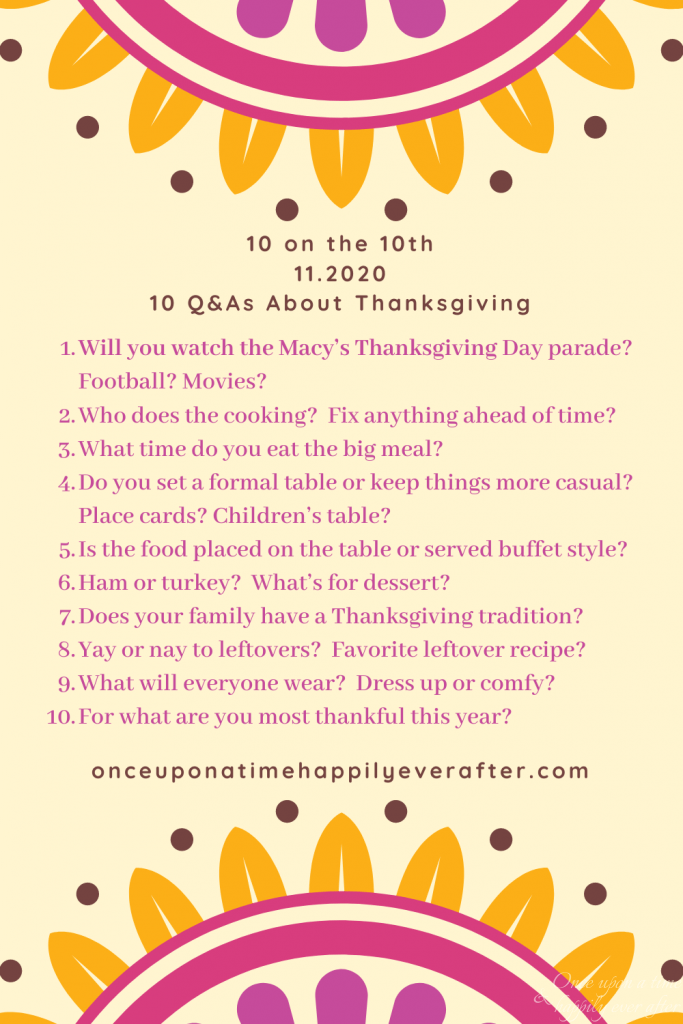 1. Will you watch the Macy's Thanksgiving Day Parade? Football? Movies?
We like to watch the parade and the dog show. Apparently both will still be on TV this year, so that's a good thing.
2. Who does the cooking? Fix anything ahead of time?
Last year was awesome because my sister-in-law was here and she loves cooking so she did almost everything! This year, I assume Dave will make the turkey and some sides and I will make some sides. I'm sure Gabbie will want to help too.
3. What time do you eat the big meal?
Once everyone gets bored of waiting! Probably around 5:30.
4. Do you set a formal table or keep things more casual? Place cards? Children's table?
We like to make it fancy for fun.
5. Is the food placed on the table or served buffet style?
Buffet style, usually!
6. Ham or turkey? What's for dessert?
Turkey. Pies for dessert!
7. Does your family have a Thanksgiving tradition?
Just watching the parade and dog show, cooking, and eating dinner!
8. Yay or nay to leftovers? Favorite leftover recipe?
Yes, but no recipe, I just eat them.
9. What will everyone wear? Dress up or comfy?
I usually like to look nice but definitely will dress comfy!
10. For what are you most thankful this year?
My family, our health, and hope for the future.
How about you?