Today I am featuring the book Foreshadow edited by Emily X.R. Pan and Nova Ren Suma on the Blog Tour hosted by Algonquin Books. I am sharing my review of the book, so be sure to read on. This post contains affiliate links, so if you use them and make a purchase, I may receive a small commission.
About The Book: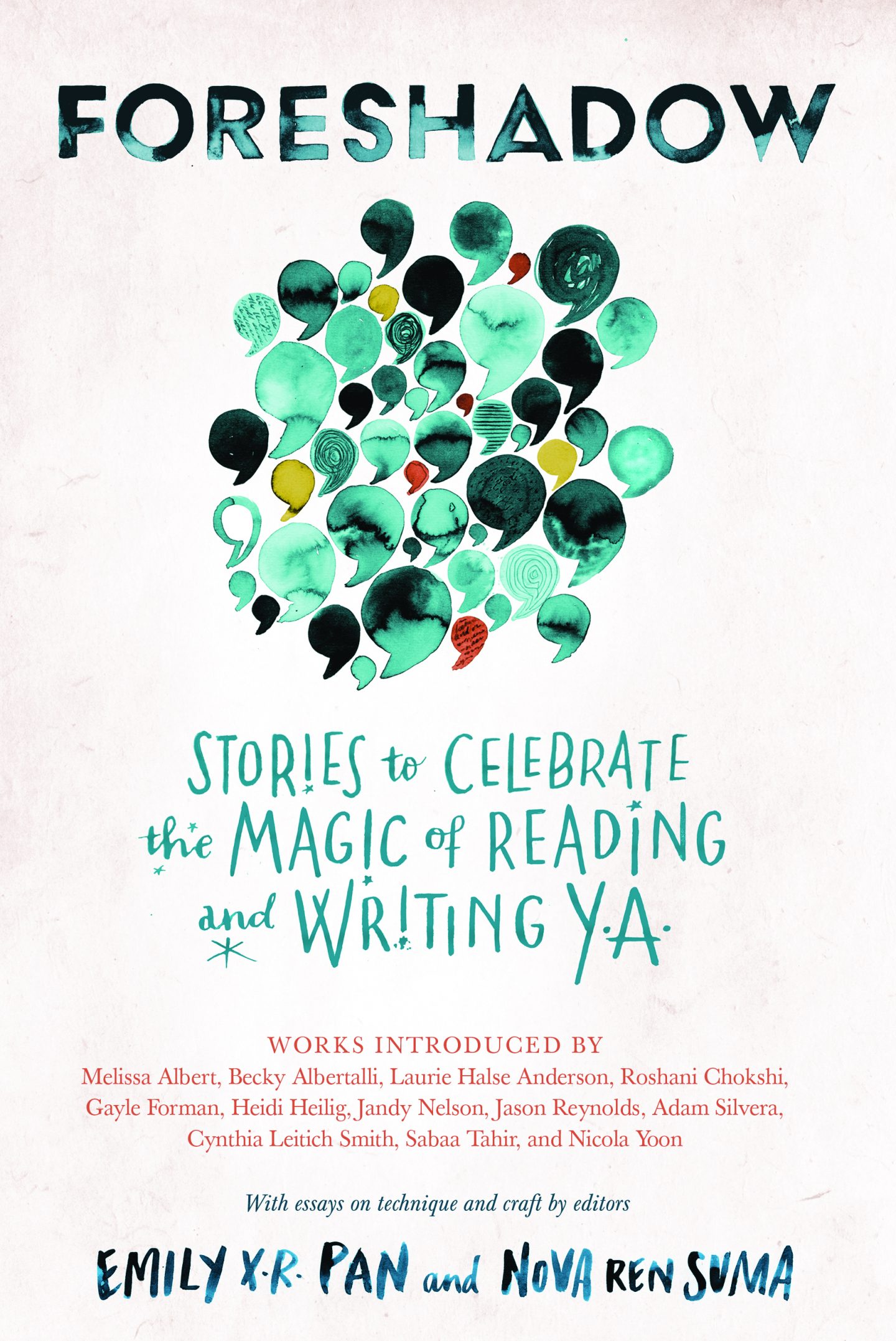 Title: Foreshadow: Stories to Celebrate the Magic of Reading and Writing YA
Author: Emily X.R. Pan and Nova Ren Suma
Genre: Short Stories and Essays
Publisher: Algonquin Young Readers (October 20, 2020)
Source: Publisher
Book Description:
Thirteen Short Stories from Bold New YA Voices & Writing Advice from YA Icons
Created by New York Times bestselling authors Emily X. R. Pan and Nova Ren Suma, Foreshadow is so much more than a short story collection. A trove of unforgettable fiction makes up the beating heart of this book, and the accompanying essays offer an ode to young adult literature, as well as practical advice to writers.
Featured in print for the first time, the thirteen stories anthologized here were originally released via the buzzed-about online platform Foreshadow. Ranging from contemporary romance to mind-bending fantasy, the Foreshadow stories showcase underrepresented voices and highlight the beauty and power of YA fiction. Each piece is selected and introduced by a YA luminary, among them Gayle Forman, Laurie Halse Anderson, Jason Reynolds, and Sabaa Tahir.
What makes these memorable stories tick? What sparked them? How do authors build a world or refine a voice or weave in that deliciously creepy atmosphere to bring their writing to the next level? Addressing these questions and many more are essays and discussions on craft and process by Nova Ren Suma and Emily X. R. Pan.
This unique compilation reveals and celebrates the magic of reading and writing for young adults.
My Review:
At first I was concerned that all of the stories were fantasy stories, and I don't love reading fantasy, but then I realized that only some of them are and others are romance, family drama, and more, sometimes containing elements of fantasy and mythology as well. The stories in this book are as unique and diverse as their authors.
The addition of introductions of each story by a well-known author is appreciated, as are the discussion of the stories by the editors that follow. It is hard to rate a short story collection as every story is different, but here are some of what you can find in this book:
Flight by Tanya S. Aydelott is a mythological fantasy about a mother / daughter relationship.
Risk by Rachel Hylton is about a girl who becomes a lobster, so another fantasy type story.
Sweetmeats by Linda Cheng is a retelling of Hansel and Gretel featuring two friends who are taken by a witch and escape, but no one believes them.
Glow by Joanna Truman is about two girls who are headed out to end the world, until they realize there are reasons not to do so.
Escape by Tanvi Berwah was another fantasy type story with a magical possession that unites and separates a family.
Pan Dolce by Flor Salcedo features and group of friends who live in El Paso but head out to party in Mexico. The story is about the journey and only hints at the danger of border crossings that lurks in the future, as this story takes place in 1998.
My favorite story was Break by Sophie Meridien which was about two high schoolers getting to know each other in brief "seven minutes in heaven" / spin the bottle experiences. I loved the two characters and getting to know them in this story.
The story that made me feel the most was Resilient by Mayra Cuevas which tells the story of two young women who leave Puerto Rico after hurricane Maria hoping to make a new life by working for a turkey packing plant in South Dakota. It made me sad for what happened after the hurricane as well as for what kind of work has to be done in meat packing plants.
There are 13 stories in total, most with a sense of culture and of hope, and if any of the above interest you, I suggest you grab this one and read them all!