Today I am featuring the book Family Reference Atlas of The World from National Geographic on the Blog Tour hosted by TLC Book Tours. I am sharing my review of the book, so be sure to read on. This post contains affiliate links, so if you use them and make a purchase, I may receive a small commission.
About The Book: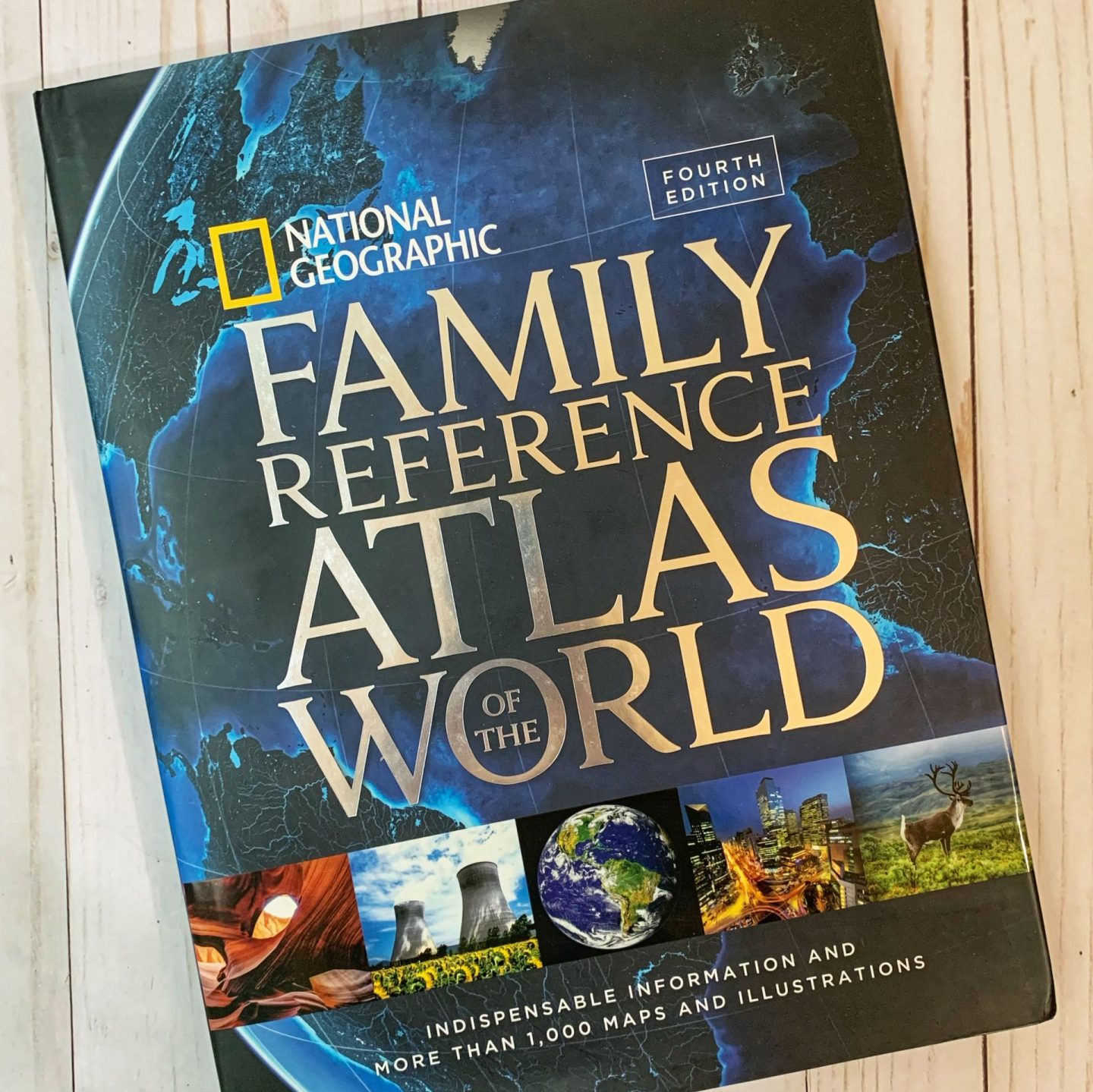 Title: Family Reference Atlas of The World
Author: National Geographic Cartographers
Genre: Atlas
Publisher: National Geographic; 5th Edition (October 6, 2020)
Source: TLC Book Tours
Find It: Amazon | Barnes & Noble | IndieBound
Book Description:
Show your kids the world with fascinating facts and more than 650 photographs, maps, and graphics covering every country–plus the poles, the oceans, and outer space–in this completely revised edition of National Geographic's beloved family-oriented atlas.
This exquisitely updated edition of National Geographic's popular and reader-friendly Family Reference Atlas features authoritative maps, detailed artwork, and explanatory graphics–an indispensable source of information for inquiring minds, young and old. In these richly illustrated pages, every country in the world is represented by a detailed map within its geographical context and also its flag, key statistics, and secondary maps with environmental and population information. Special sections feature maps and facts about the ocean, the solar system, and the universe beyond. Newsworthy topics from climate change and human migration to languages and digital connectivity are explained in maps, graphics, and photos. Fully indexed, and written to engage all ages, this indispensable atlas belongs in every family library.
My Review:
National Geographic books are always beautiful and informative and this one is no exception. I have always enjoyed looking at maps and information about places. There is so much information in this book! Here are some examples: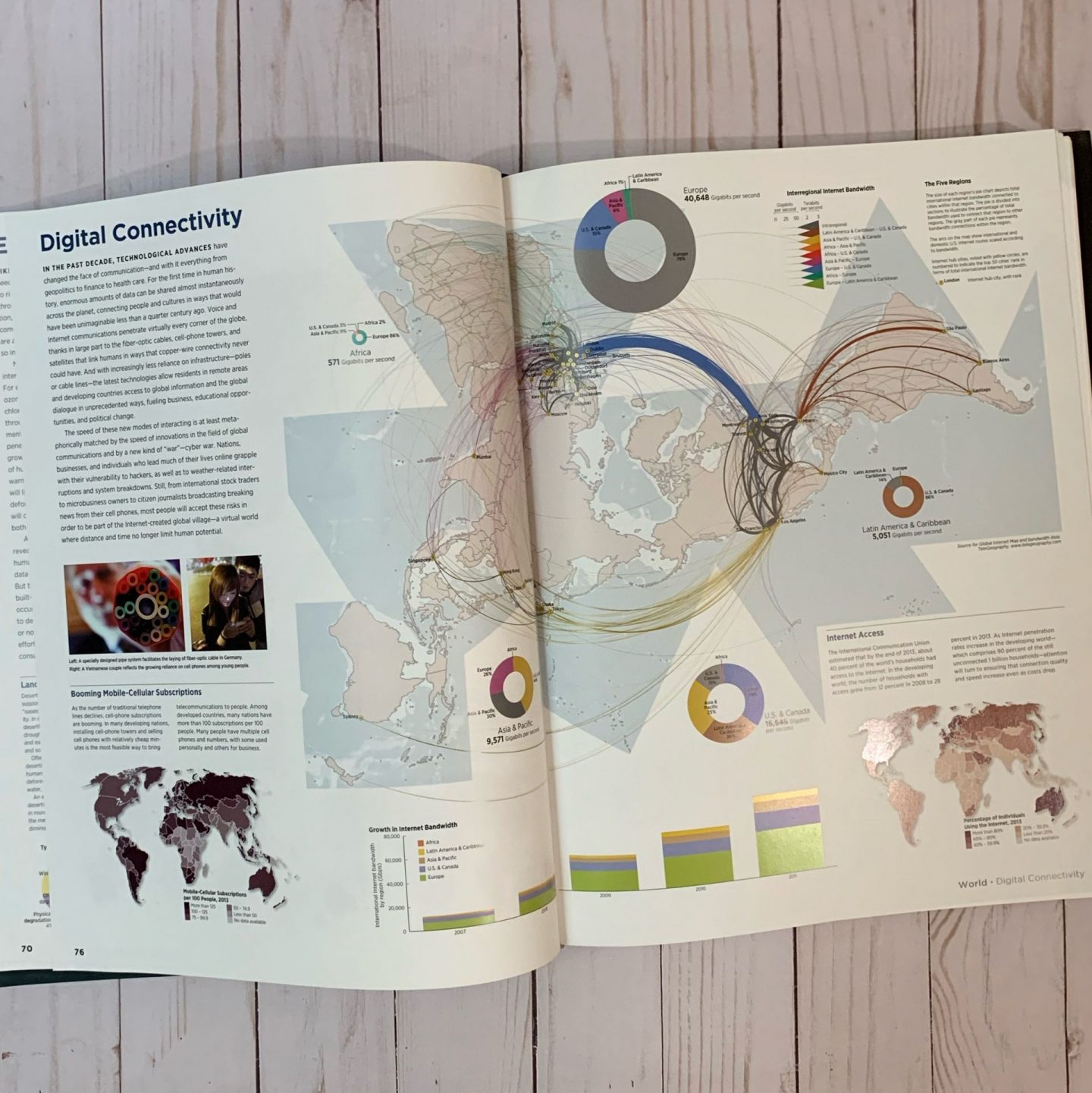 A map of technology throughout the world including Internet Bandwith, Internet Access, Mobile-Cellular Subscriptions, etc.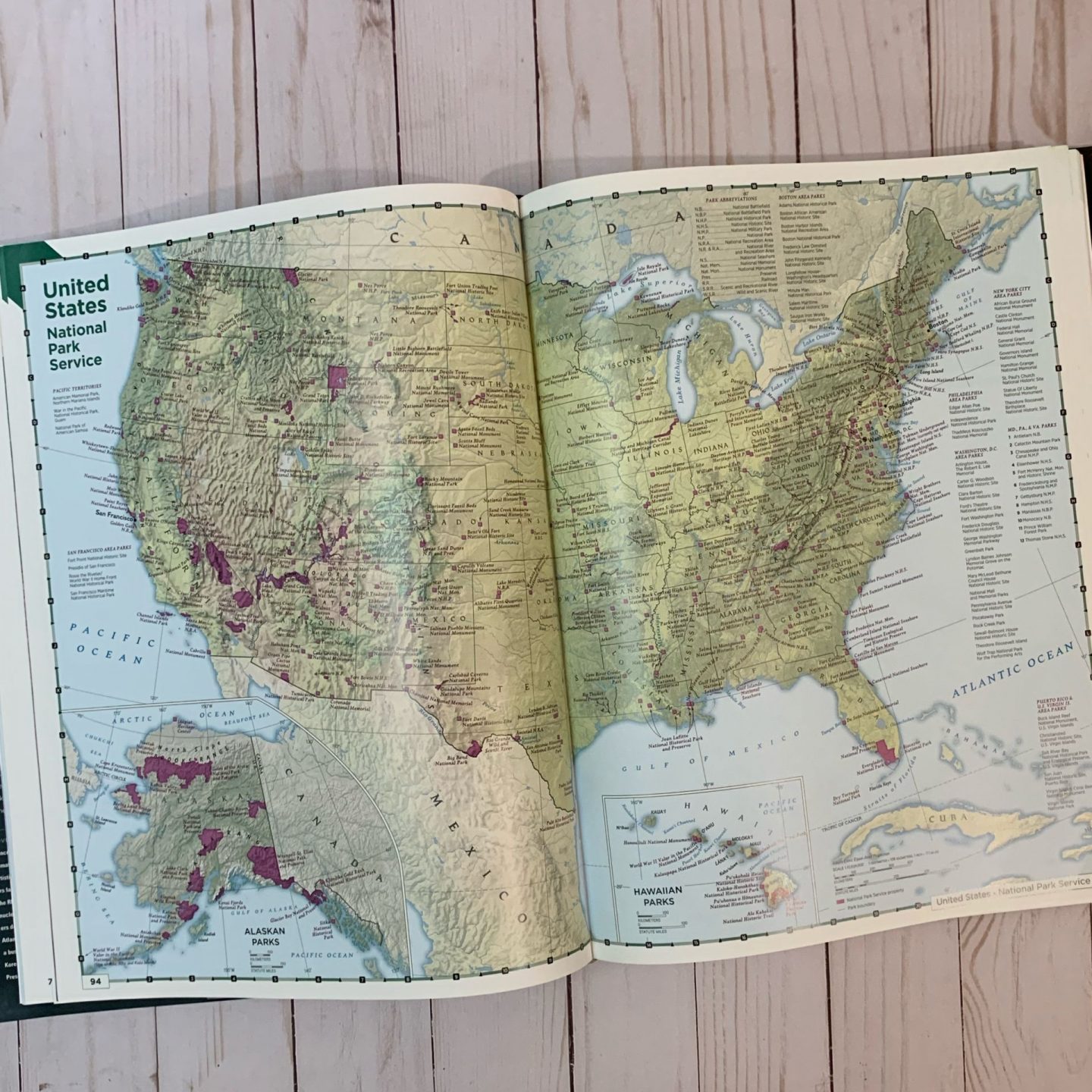 A map of the US National Parks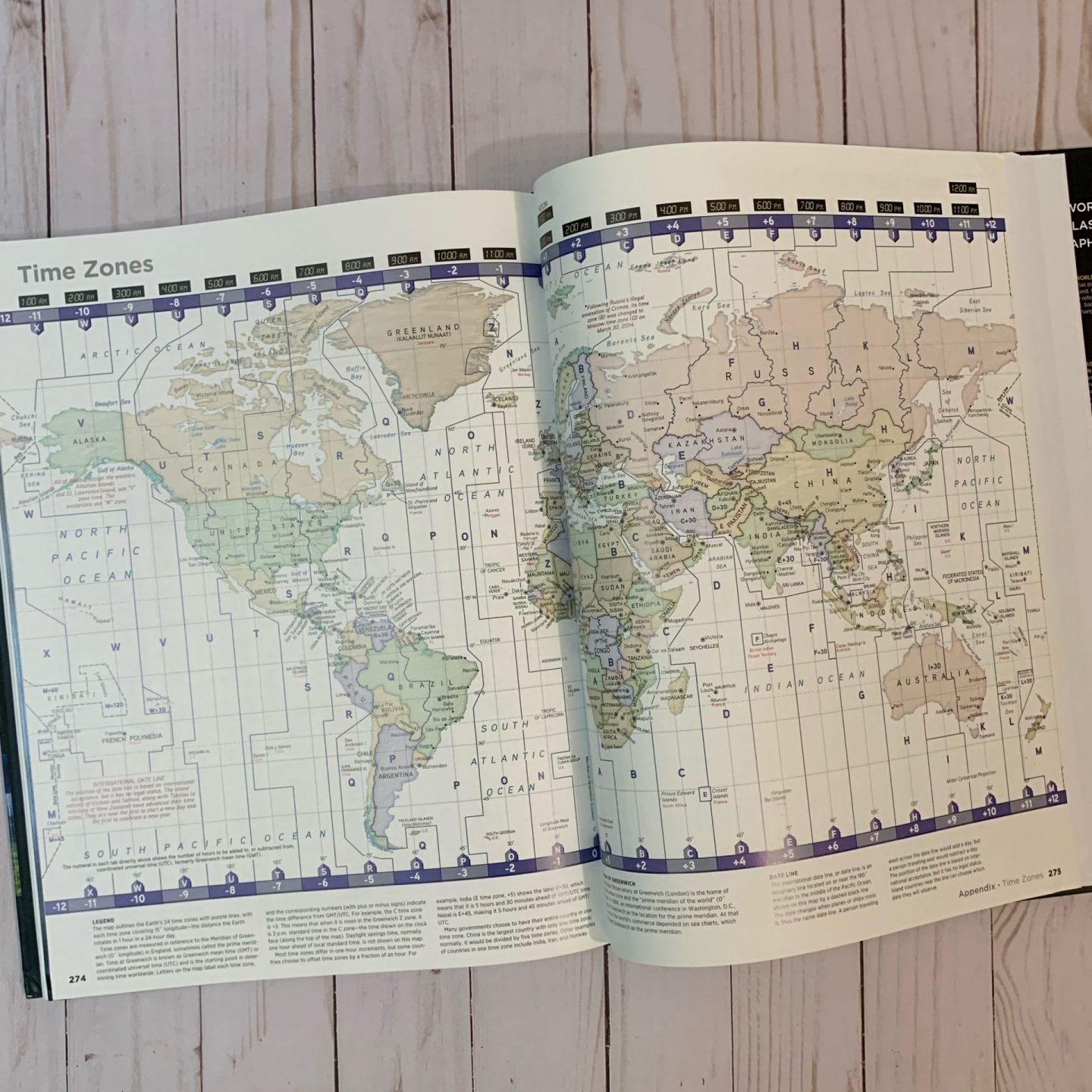 A Time Zone Map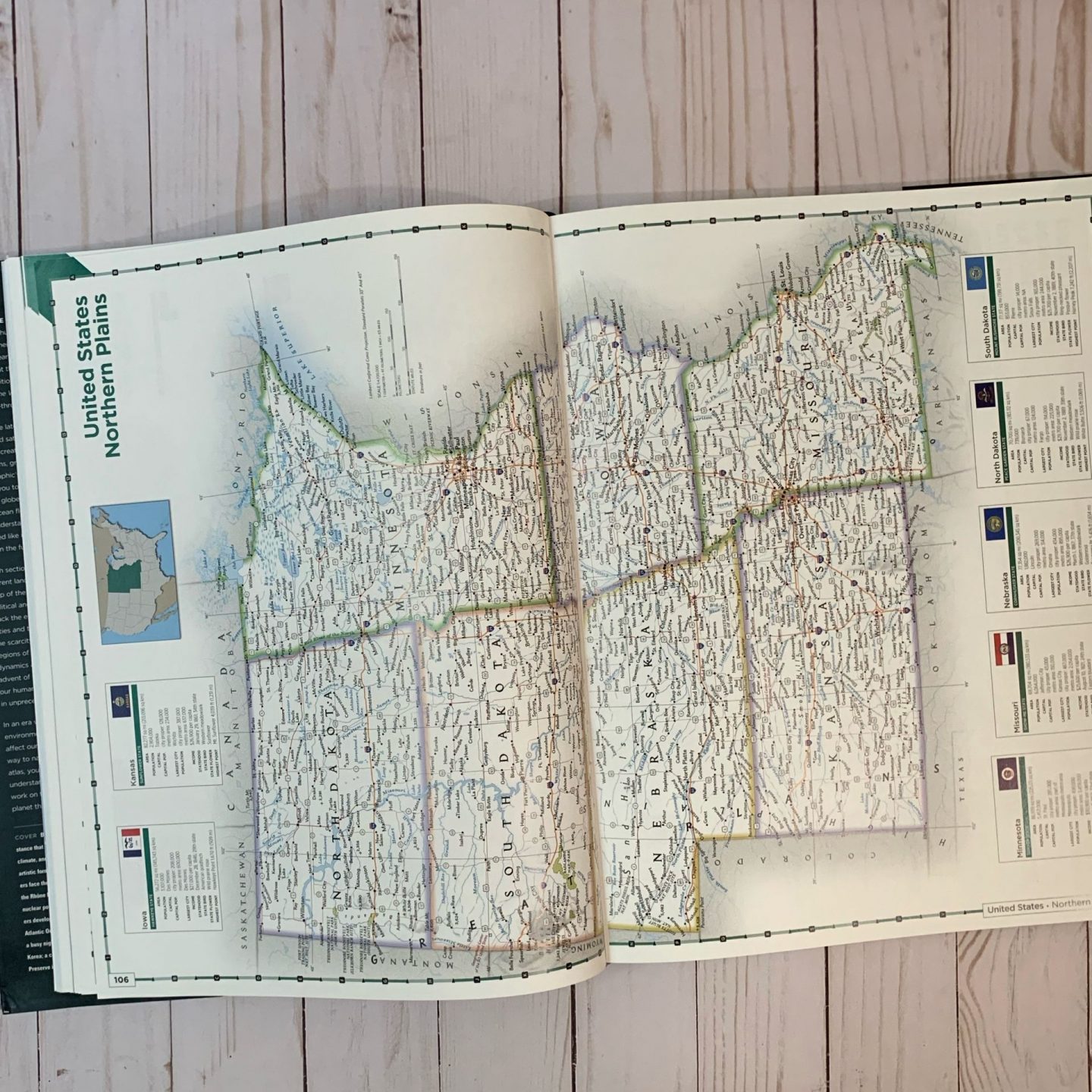 The United States Northern Plains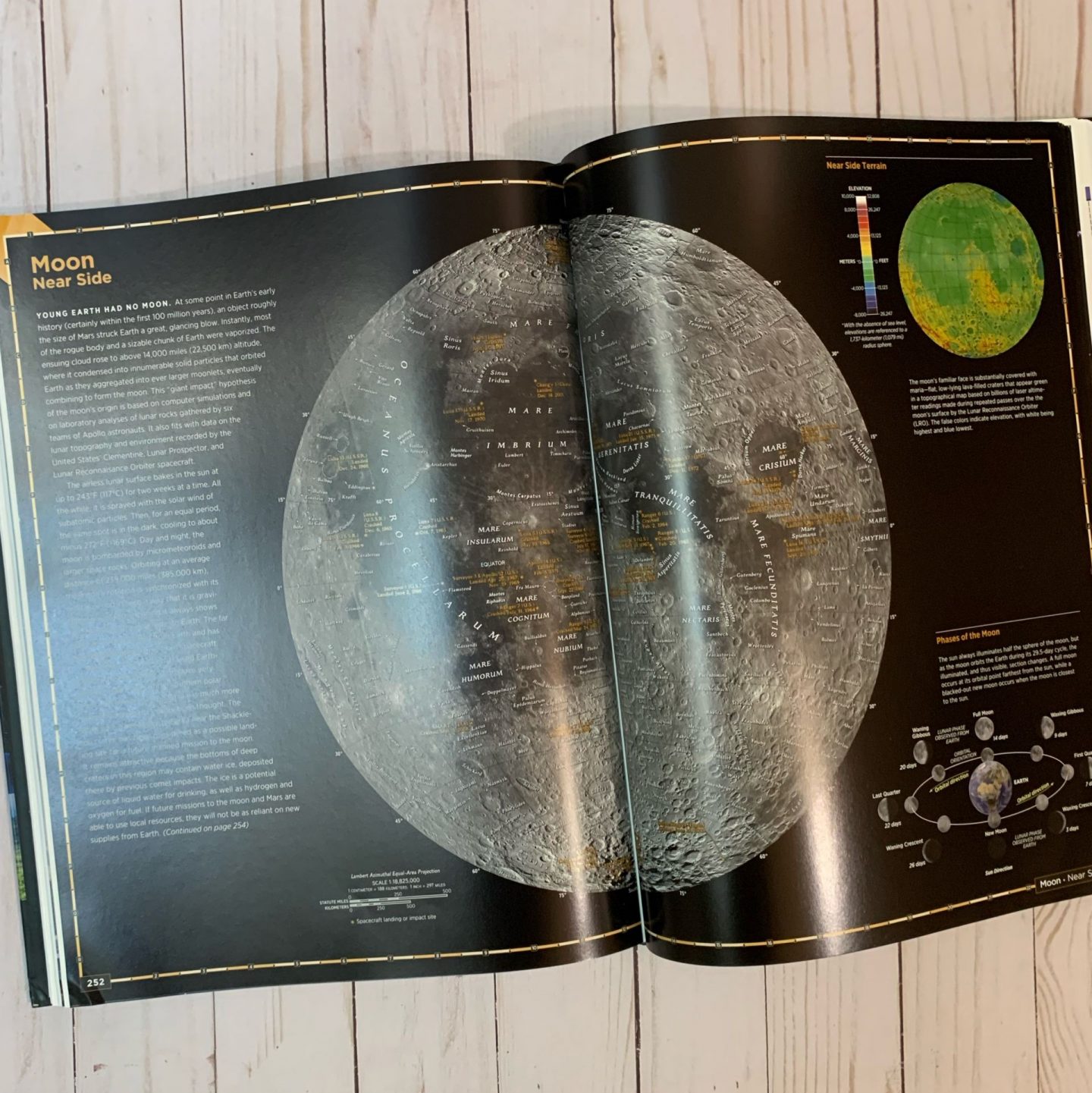 A Map of the Moon!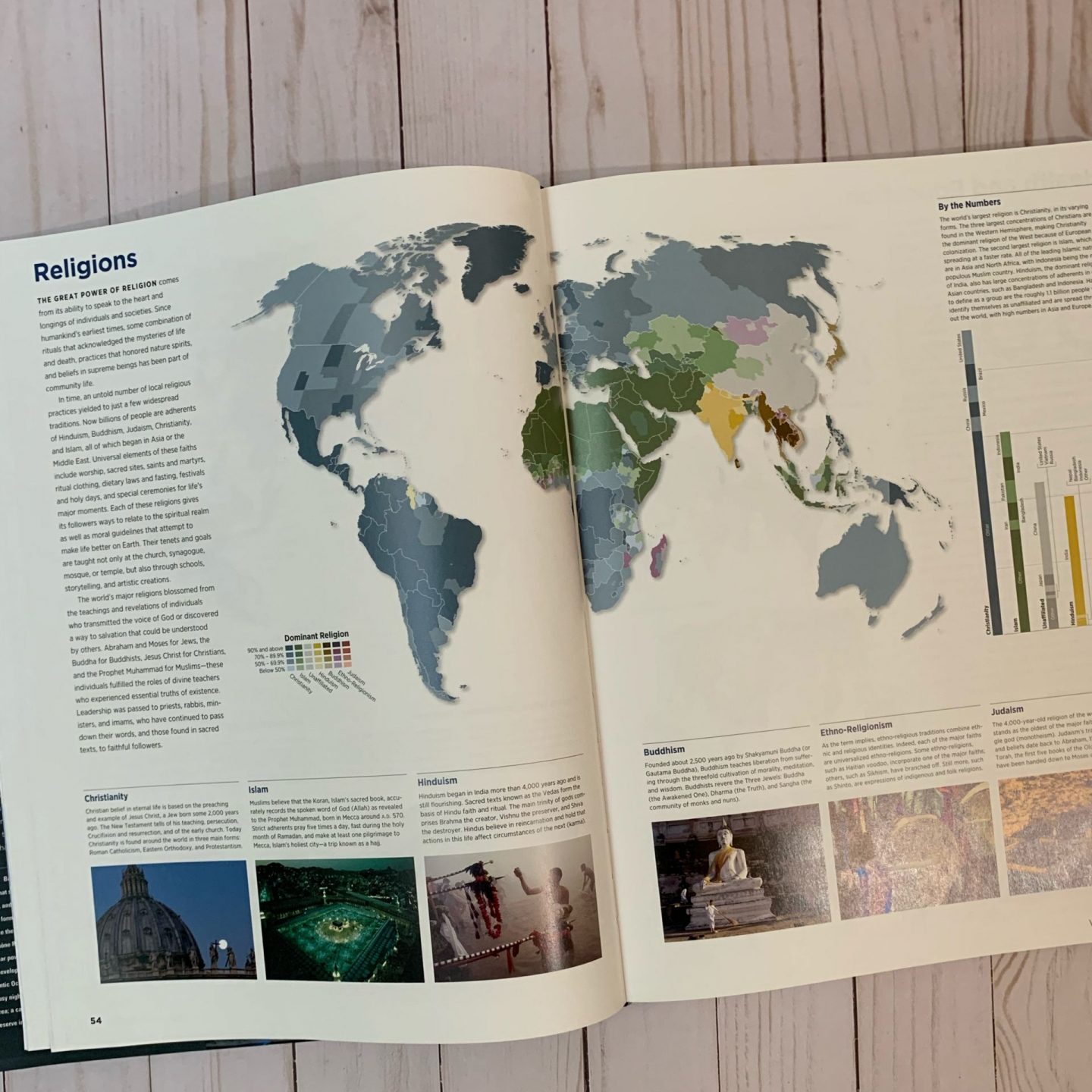 A map of the World's Religions
As you can see, this book is full of information! It would make a great gift for anyone interested in the world we live in.