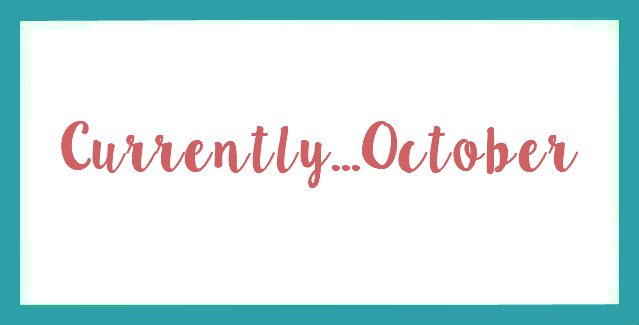 Today I'm linking up with Anne in Residence for her Currently link up. October's prompt words are: admiring, going, making, scheduling, and wishing. Here's what I'm currently up to!
[admiring]
The beautiful fall colors! I need to get out to a wooded area and take some pictures as the leaves start changing.
[going]
I've been going on morning runs…on Friday I tripped somehow and tore up my knee. It doesn't hurt so much now but it's still gross if I take my band-aid off!
[making]
I've been making a few scarves and now I'm knitting a headband. I think I want to try a blanket next but I've been working on using up yarn and not buying more yet!
[scheduling]
This week was a little busy with scheduling kids' activities – Simon had a soccer game at the same time Gabbie needed to go take pictures for Yearbook!
[wishing]
For election season to end without too much craziness, with the votes being able to be tallied quickly and with certainty!
Now tell me something you are currently doing!