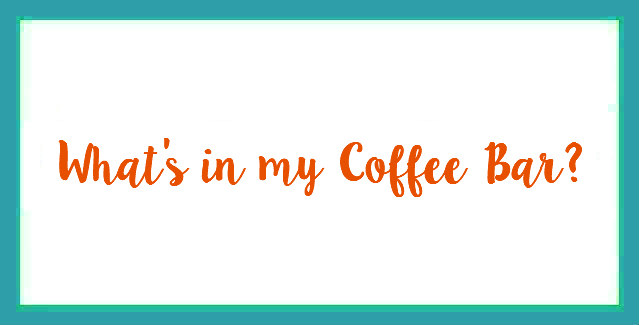 Today I'm linking up with Ashley and Adrienne to share a peek into my coffee bar. Really, it's just a corner of my counter, and I wish I had a bigger place for my mugs and coffee decor, because I love it all!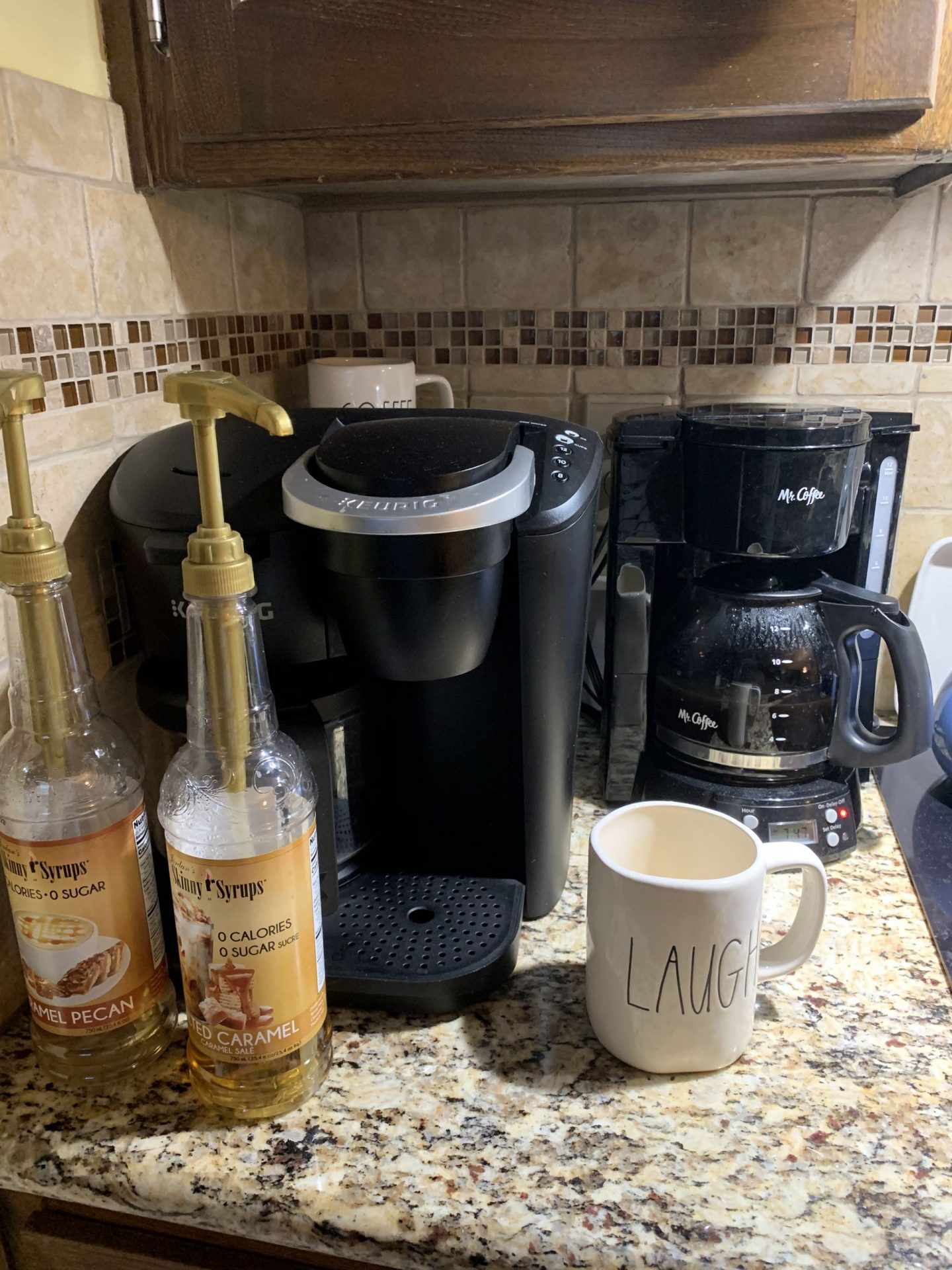 So I have two coffee makers. The Keurig is awesome because it brews both cups and a full pot, but we are still using the Mr. Coffee because it has a timer. I shared about the Keurig here. Also here you can see my favorite coffee syrups, which I have shared multiple times because I love them! The best place to buy them is at HomeGoods, but you can find them on Amazon as well.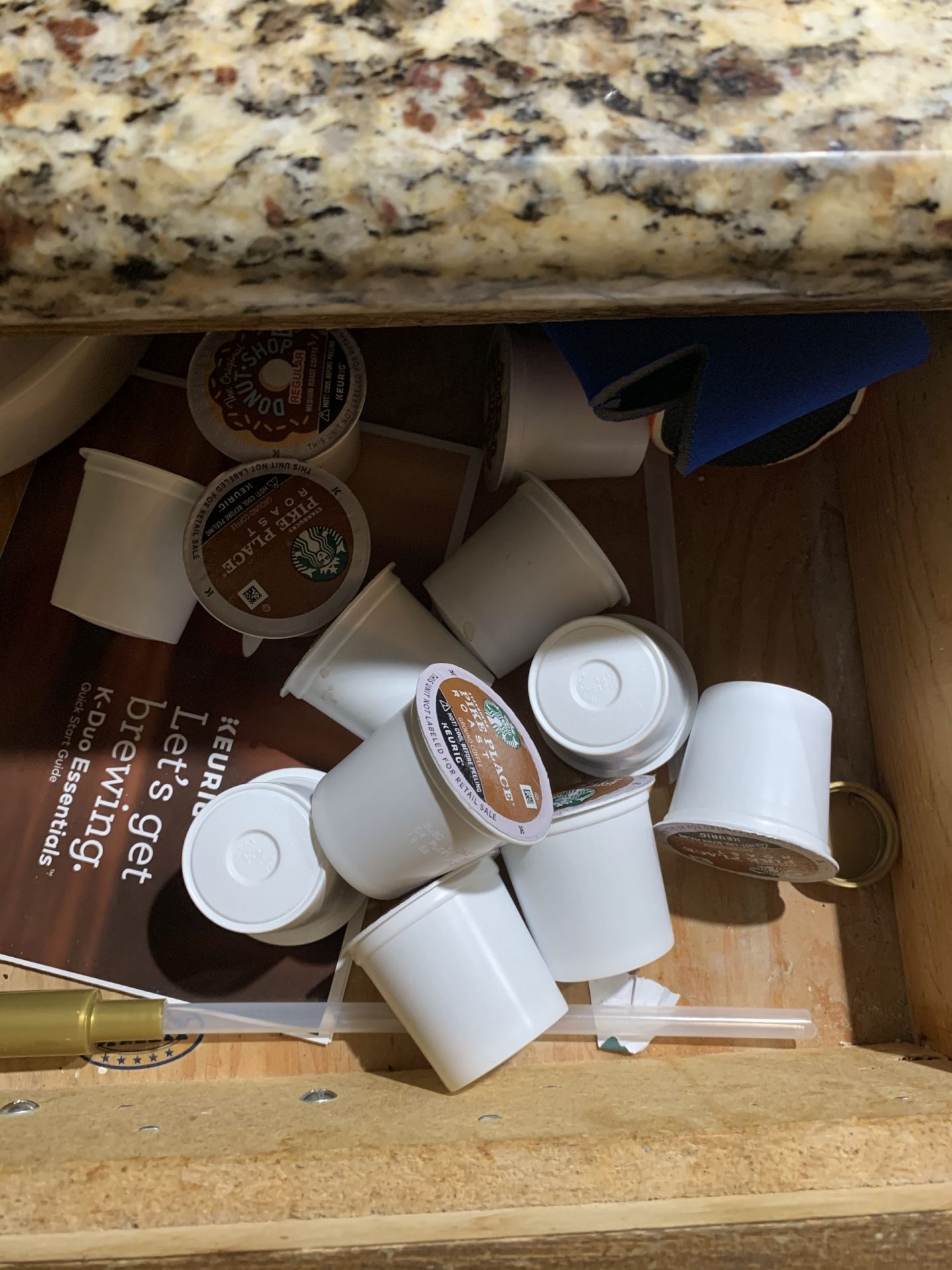 I have my k-cups in the drawer under the coffee pots, which is pretty convenient!
On the opposite corner of my counter, I have this mug rack that my friend gave me. I put my Rae Dunn mugs with colored insides on it. I collect those if I see them! I have CUP OF SUNSHINE, BUT FIRST, COFFEE, SEA, and BLISS. I also have my one Starbucks mug – from the Magic Kingdom.
On top of my microwave I have this other coffee rack and hook set with my Rae Dunn small print colored inside collection. I wrote about the hook set here.
Do you have a dedicated coffee bar space? I can't wait to see it!