Today I am excited to be featuring the book All This Time by Mikki Daughtry & Rachael Lippincott on the Blog Tour hosted by Rockstar Book Tours! I am sharing my review of the book, as well as a giveaway, so be sure to read on. This post contains affiliate links, so if you use them and make a purchase, I may receive a small commission.
About The Book: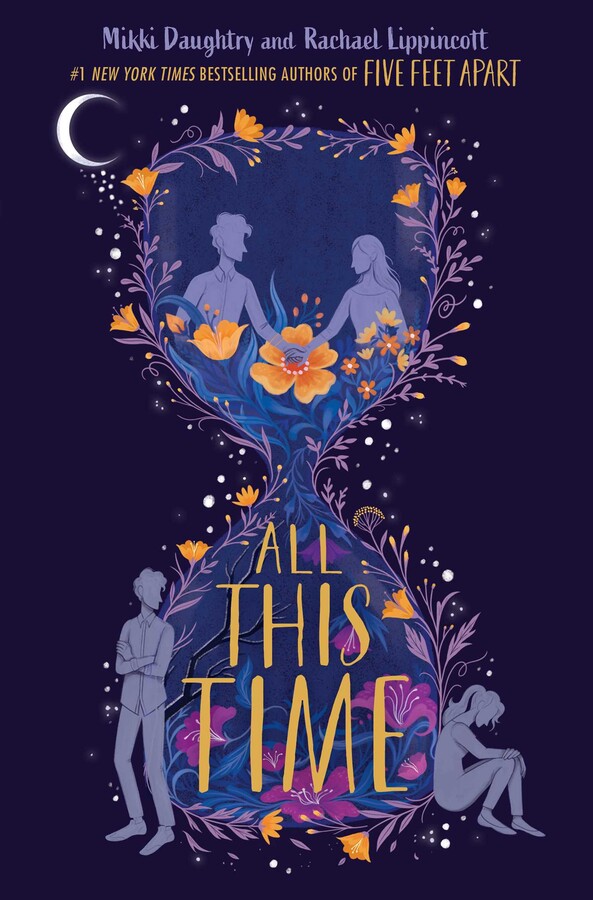 Title: All This Time
Author: Mikki Daughtry & Rachael Lippincott
Genre: YA
Publisher: Simon Schuster Books for Young Readers, 9/29/2020
Source: Rockstar Book Tours
Find It: Goodreads, Amazon, Kindle, Audible, B&N Exclisive Edition, iBooks, Kobo, TBD, Bookshop.org
Book Description:
From the team behind #1 New York Times bestseller Five Feet Apart comes a gripping new romance that asks: Can you find true love after losing everything?
Kyle and Kimberly have been the perfect couple all through high school, but when Kimberly breaks up with him on the night of their graduation party, Kyle's entire world upends—literally. Their car crashes and when he awakes, he has a brain injury. Kimberly is dead. And no one in his life could possibly understand.
Until Marley. Marley is suffering from her own loss, a loss she thinks was her fault. And when their paths cross, Kyle sees in her all the unspoken things he's feeling.
As Kyle and Marley work to heal each other's wounds, their feelings for each other grow stronger. But Kyle can't shake the sense that he's headed for another crashing moment that will blow up his life as soon as he's started to put it back together.
And he's right.
About The Authors: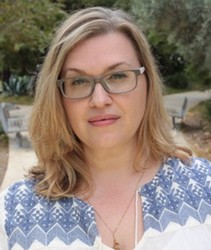 Mikki Daughtry graduated from Brenau University, where she studied theatre arts. She is a screenwriter and novelist living in Los Angeles and is one of the authors of the New York Times #1 bestseller Five Feet Apart. When she's not writing, she is watching old black and white movies, listening to Doris Day on repeat, or reading ancient Greek plays. The classics. Always.
Website | Twitter | Instagram | Goodreads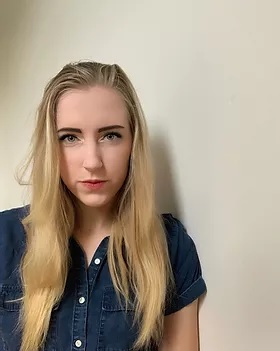 Rachael Lippincott was born in Philadelphia and raised in Bucks County, Pennsylvania. She holds a BA in English writing from the University of Pittsburgh. She currently resides in Pittsburgh, Pennsylvania, splitting her time between writing and running a food truck with her partner.
Her debut novel, FIVE FEET APART, is a #1 NYT Bestseller.
Website | Twitter | Instagram | Goodreads
My Review:
Although I have never read Five Feet Apart, I have heard good things and was excited to read the authors' new book. At first, it appeared to be a typical love story without much substance, but then there was a twist and it became much more.
I was intrigued to read a YA book with the voice of a teen boy, as most of the books I read are mainly voiced by girls. Kyle has to come to terms with who he is, both after being unable to play football anymore as well as without his long time girlfriend Kim. He has to face the fact that he may not have been a great friend or boyfriend and he has to learn to be a better person overall.
I could relate well to the parents in this book, especially to Kyle's mom as she watched her son struggle and tried to help him through. She was a wonderful mother figure and the mother / son relationship was nice to read about. Marley's character was also one that I enjoyed reading. She is also coping with grief and expresses herself through writing stories, which I could also relate to.
This book wasn't as meaningful as some of the YA books I've been reading that address a wider issue like racism or body positivity, but it was a quick and entertaining reads that I think teens will love.
All This Time Giveaway:
Tour Schedule:
Week One:
Week Two:
Week Three:
Week Four: