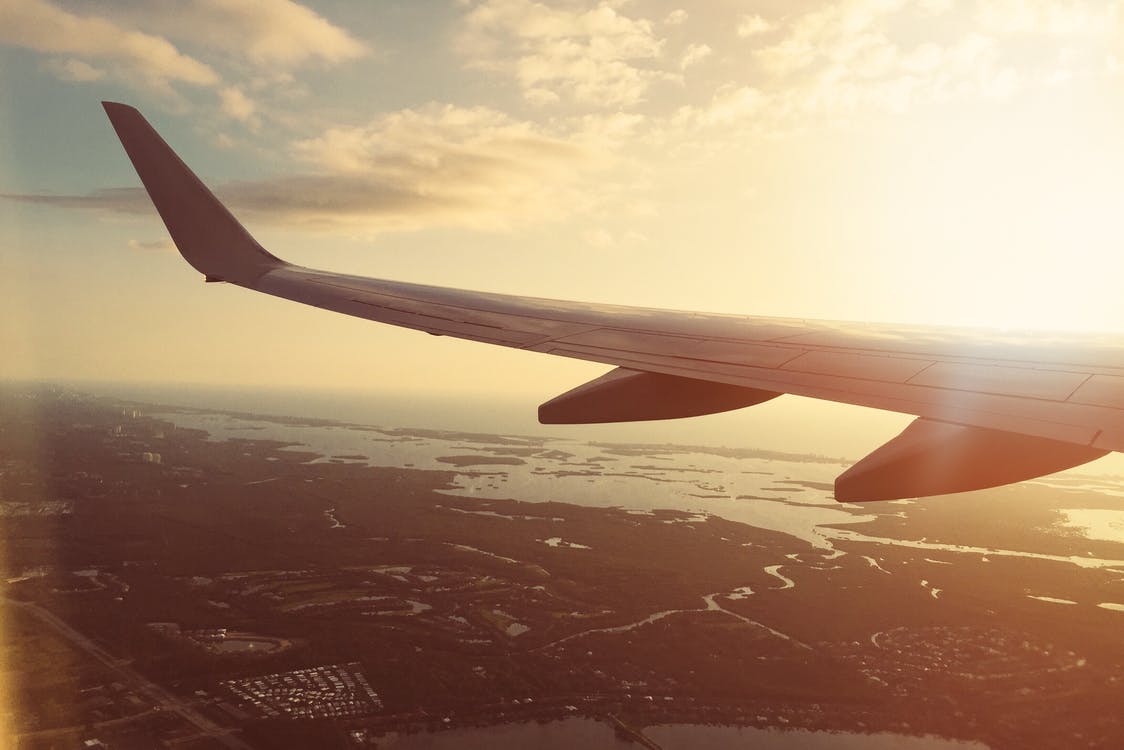 Source
There are very few things in the world more wonderful than travel. Being able to see the world and experience new things is something that pretty much all of us crave in our day to day lives. However, there's one thing that any seasoned traveller will be familiar with when it comes to travelling and that's the pain of having to come home again after you've found somewhere that you absolutely fell in love with. Well, what if that wasn't the case? What if instead of coming home again after you found somewhere you fell in love with, you could simply make a home for yourself there? The idea of living abroad is something that can often make a lot of people at least a little nervous but the truth is that it can be one of the best and most exciting things you will ever do. Here are just a few of the reasons why you should at least consider living abroad at some point in your life.
It gives you a greater appreciation of where you came from
If you spend your entire life in one place then one of the most common things that can happen is that you come to resent it somewhat. After all, if you're in one place for too long it can easily start to feel cramped and stifling. Well, as the old saying goes, absence makes the heart grow fonder! By spending some time away from the places that are familiar to you, you can end up giving yourself a huge amount of perspective that can lead to a much greater appreciation of where it is that you came from. This doesn't mean that you're suddenly going to want to move back to your hometown but it may well lead to you look at it at least a little differently than you did before.
It can save you a lot of money
For a lot of people, the biggest barrier in their life is likely to be their finances. It's gotten to the point where even things like moving out and getting your own home that were once assumed can be one of the biggest challenges you will face. The cost of living is always going up and it's making life harder and harder for a lot of people. However, one alternative that a lot of people are discovering is the fact that it's often a lot cheaper to live abroad. For example, renting in Kuala Lumpur is often far cheaper than renting in the UK or USA. This means that not only do you get to discover a new place but you also have the chance to save far more money than you would otherwise.
It provides you with valuable perspective
We all go through our lives kind of thinking of ourselves as the centre of our own little universe. However, this can often make it all too easy to forget about the world going on just outside. By living somewhere totally new and getting out into the world, you can break down that bubble far more easily and experience a shift in perspective that can help you far better understand the realities that other people have to go through every single day.
It can teach you about who you are
A lot of the time our sense of our own identity is something that can be dictated to us by other people. However, by living somewhere less familiar, you don't have that external pressure which means that you're in a position to actually decide who it is that you want to be free of outside influence.This is what people mean when they talk about "finding themselves" when they're travelling.
The idea of living somewhere totally new can be pretty scary for a lot of people but it's important to remember that fortune really does favour the bold. If you want to make sure that you've squeezed every last drop out of your life, then the best thing that you can do is to experience all that it has to offer. Staying in your own personal bubble for your entire life might be safe and comfortable but you're never going to be able to experience the highest highs that life can offer if you're not willing to get out there and experience things that are out of your comfort zone. This means sometimes doing things that can be kind of scary but it's those things that are often the ones you look back on the most positively in your life.
---
This post was contributed by Simone Devonshire.