Today I am excited to be featuring the book Vanessa Yu's Magical Paris Tea Shop by Roselle Lim on the Blog Tour hosted by Berkley Publishing. I am sharing my review of the book, so be sure to read on. This post contains affiliate links, so if you use them and make a purchase, I may receive a small commission.
About The Book: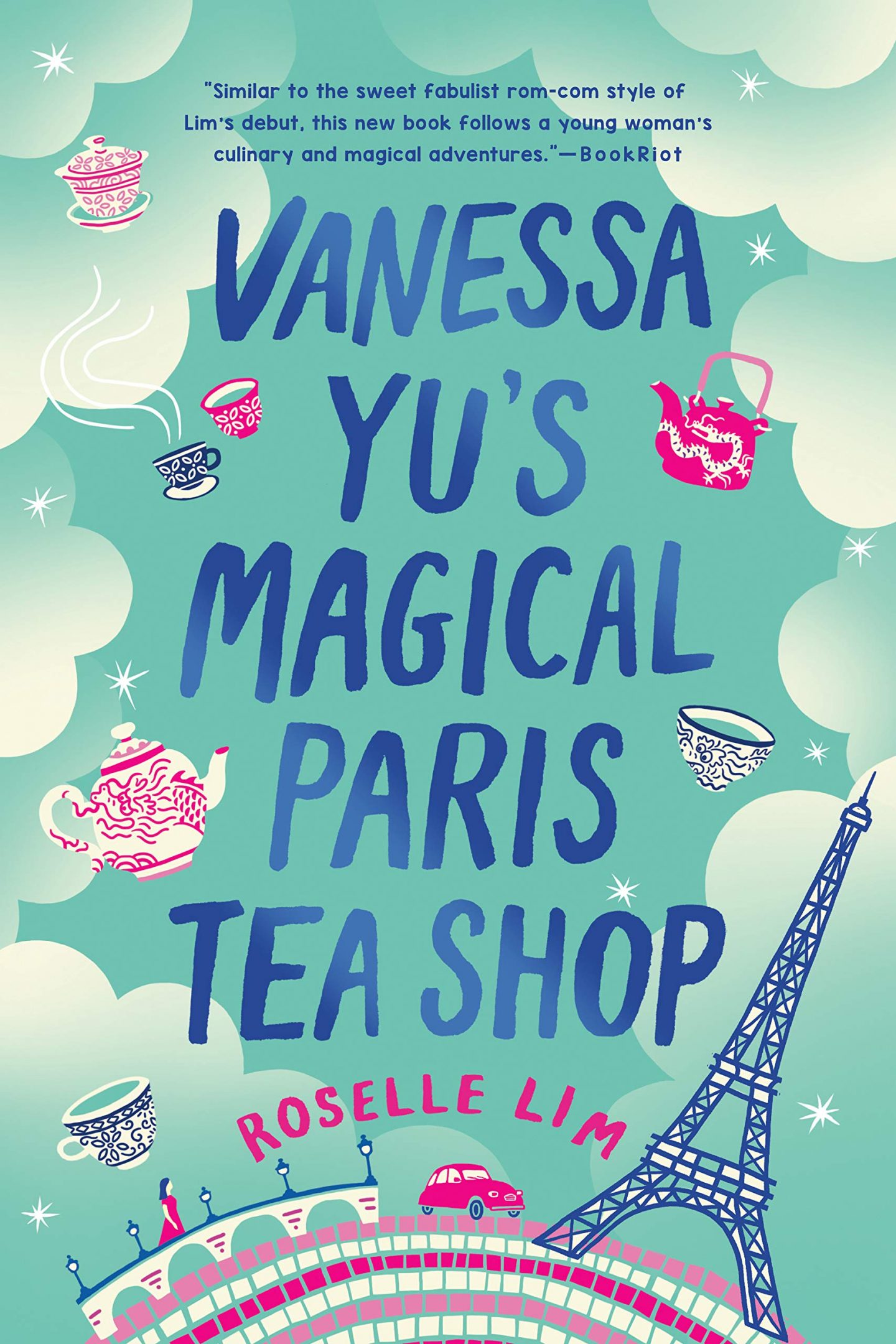 Title: Vanessa Yu's Magical Paris Tea Shop
Author: Roselle Lim
Genre: Contemporary Fiction
Publisher: Berkley Publishing, 8/4/2020
Source: Publisher via NetGalley
Book Description:
From the critically acclaimed author of Natalie Tan's Book of Luck and Fortune comes a new delightful novel about exploring all the magical possibilities of life in the most extraordinary city of all: Paris.
Vanessa Yu never wanted to see people's fortunes—or misfortunes—in tea leaves.
Ever since she can remember, Vanessa has been able to see people's fortunes at the bottom of their teacups. To avoid blurting out their fortunes, she converts to coffee, but somehow fortunes escape and find a way to complicate her life and the ones of those around her. To add to this plight, her romance life is so nonexistent that her parents enlist the services of a matchmaking expert from Shanghai.
After her matchmaking appointment, Vanessa sees death for the first time. She decides that she can't truly live until she can find a way to get rid of her uncanny abilities. When her eccentric Aunt Evelyn shows up with a tempting offer to whisk her away, Vanessa says au revoir to California and bonjour to Paris. There, Vanessa learns more about herself and the root of her gifts and realizes one thing to be true: knowing one's destiny isn't a curse, but being unable to change it is.
My Review:
This was mostly a sweet and quick read about a young woman who can read fortunes. She doesn't want to have this talent and has tried to suppress it, which has only made things worse. Aunt Evelyn wants to help Vanessa control her fortune telling and together they travel to Paris. The location of Evelyn's new Paris tea shop enhance the novel, as do the wonderful descriptions of all the French food!
An interesting part of the book deals with when a boycott is suggested against the tea shop and racism is used to promote this boycott. Otherwise, I'd call this book fluffy and sweet. I enjoyed it, but it wasn't deep otherwise. The main issue of the story is about whether or not fortune tellers can have a love match. Evelyn believes that they cannot.
Part of this book reminded me of Matchmaking For Beginners which is a book I loved. This one also has bits of magical realism. It is also about family and Vanessa has a lot of various aunts in her life! Finally, it is about taking chances on love. Overall, a sweet read.