Today I am excited to be featuring the book How To Live On The Edge by Sarah Lynn Scheerger on the Blog Tour hosted by Rockstar Book Tours! I am sharing my review of the book, as well as a giveaway, so be sure to read on. This post contains affiliate links, so if you use them and make a purchase, I may receive a small commission.
About The Book: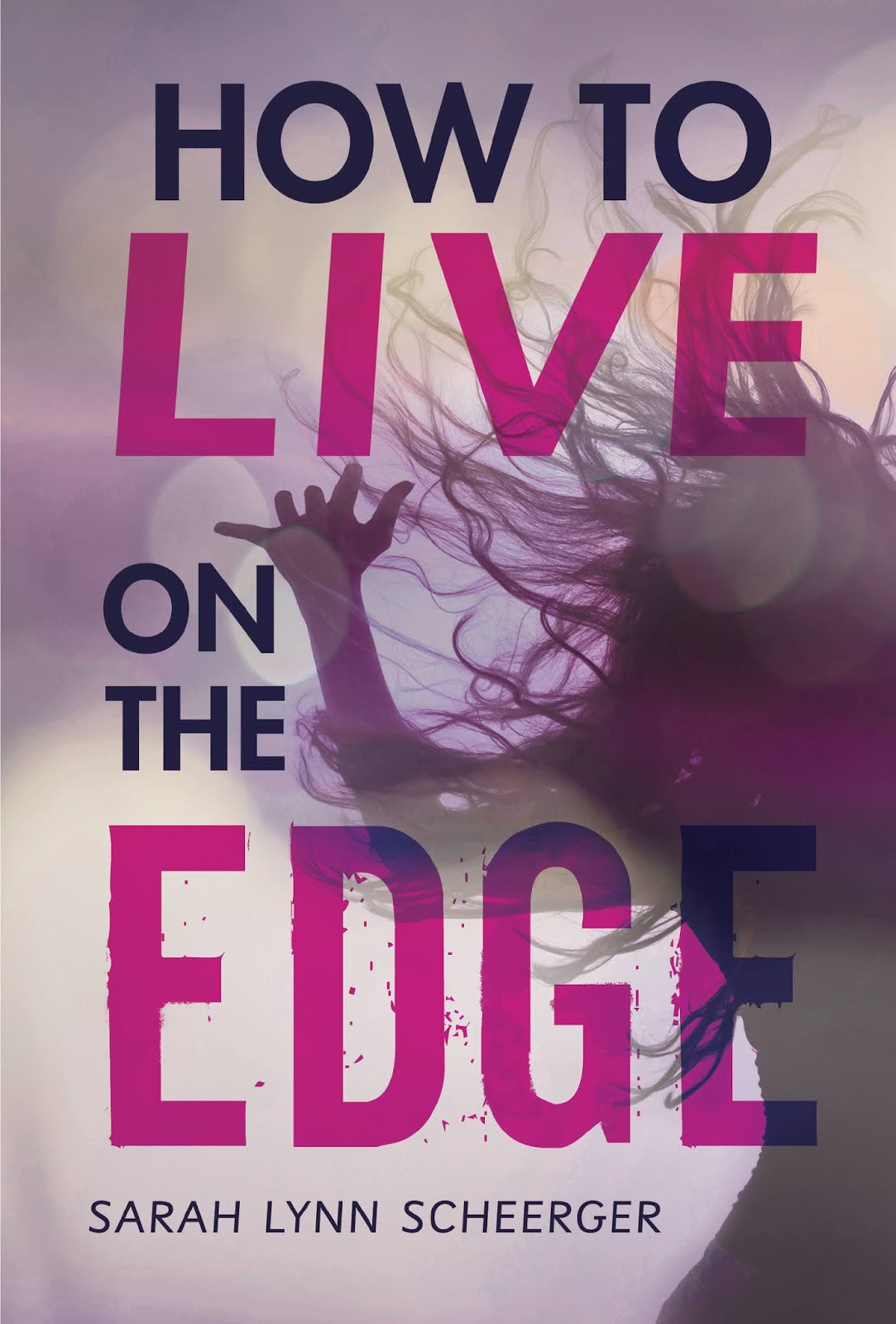 Title: How To Live On The Edge
Author: Sarah Lynn Scheerger
Genre: YA
Publisher: Lerner / Carolrhoda, 8/4/2020
Source: Rockstar Book Tours
Find it: Goodreads, Amazon, Kindle, B&N, iBooks, Kobo, TBD, Bookshop.org

Book Description:
Eighteen-year-old Cayenne barely remembers her mother, who died of breast cancer when Cayenne was four. The women in her family have a history of dying young. Cayenne figures she'll meet the same fate, so she might as well enjoy life now, engaging in death-defying risks like dodging trains and jumping off cliffs with her boyfriend.
When Cayenne receives a series of video messages her mother made for her before dying, she isn't sure she wants them. Her aunt Tee has been her true mother figure. But then Aunt Tee tests positive for a BRCA gene mutation–the one that doomed Cayenne's mom–and decides to get a mastectomy to reduce her chances of developing cancer. As Cayenne helps her aunt prepare for the surgery, she finds herself drawn to her mother's messages, with their musings on life, love, and perseverance. For the first time, Cayenne starts to question what it truly means to live life to the fullest, even when death might be written into her DNA.
About The Author:
Sarah Lynn (Scheerger) works as a clinical social worker with at-risk youth, helping them figure out who they are and who they want to be. She also provides counseling to adults and couples. She lives in southern California with her husband and children. Sarah started out writing under her first and middle name (Sarah Lynn) because she thought having a pen name seemed mysterious and cool. However, over time she's transitioned to writing under her real name as well (both Sarah Scheerger and Sarah Lynn Scheerger). Sarah loves reading, watching movies, and spending time with her family and friends.
Website | Twitter | Instagram | Facebook | Goodreads
My Review:
I really enjoyed this book about the ways that sisters Cayenne and Saffron cope with facing death in their lives. Cayenne is the daring one, always looking for risks and tempting fate, while Saffron is more of a serious care taker. The book was told from Cayenne's viewpoint, but you get to know Saffron as well.
Raised by their aunt and uncle, Cayenne and Saffron are faced with their own likelihood of having the BRCA gene mutation when their aunt tests positive for it as well. I was able to feel their emotions as they decided whether to get tested for the gene mutation. I really liked their relationship with each other, as well as with their aunt and their younger twin cousins.
It was inspiring to see Cayenne grow and change throughout this book and I really appreciated the look at their mother that was revealed through her journal and videos that she made for the girls.
This is a YA book but I recommend it for older readers as well!
How To Live On The Edge Giveaway:
Blog Tour Schedule:
Week One:
Week Two:
Week Three:
Week Four:
Week Five: