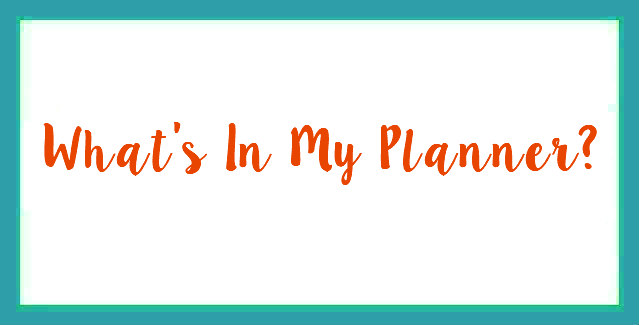 Today I'm linking up with Ashley and Adrienne to share a peek into my planner. I always have high hopes on decorating my planners with colorful pens and stickers, but I think I'm better at buying materials than actually using them!
The planner I was using ended in June, so I decided to purchase a Happy Planner which was on sale because it was for all of 2020 but half of the year had already passed by. I like it and may get a new one for 2021 as well. This is the planner I chose:
I keep my planner open on my desk, so it doesn't actually matter what's on the cover! I like the vertical type of planner. The one I chose has lines, and not all Happy Planners do. I think the lines keep my writing straight, which is nice.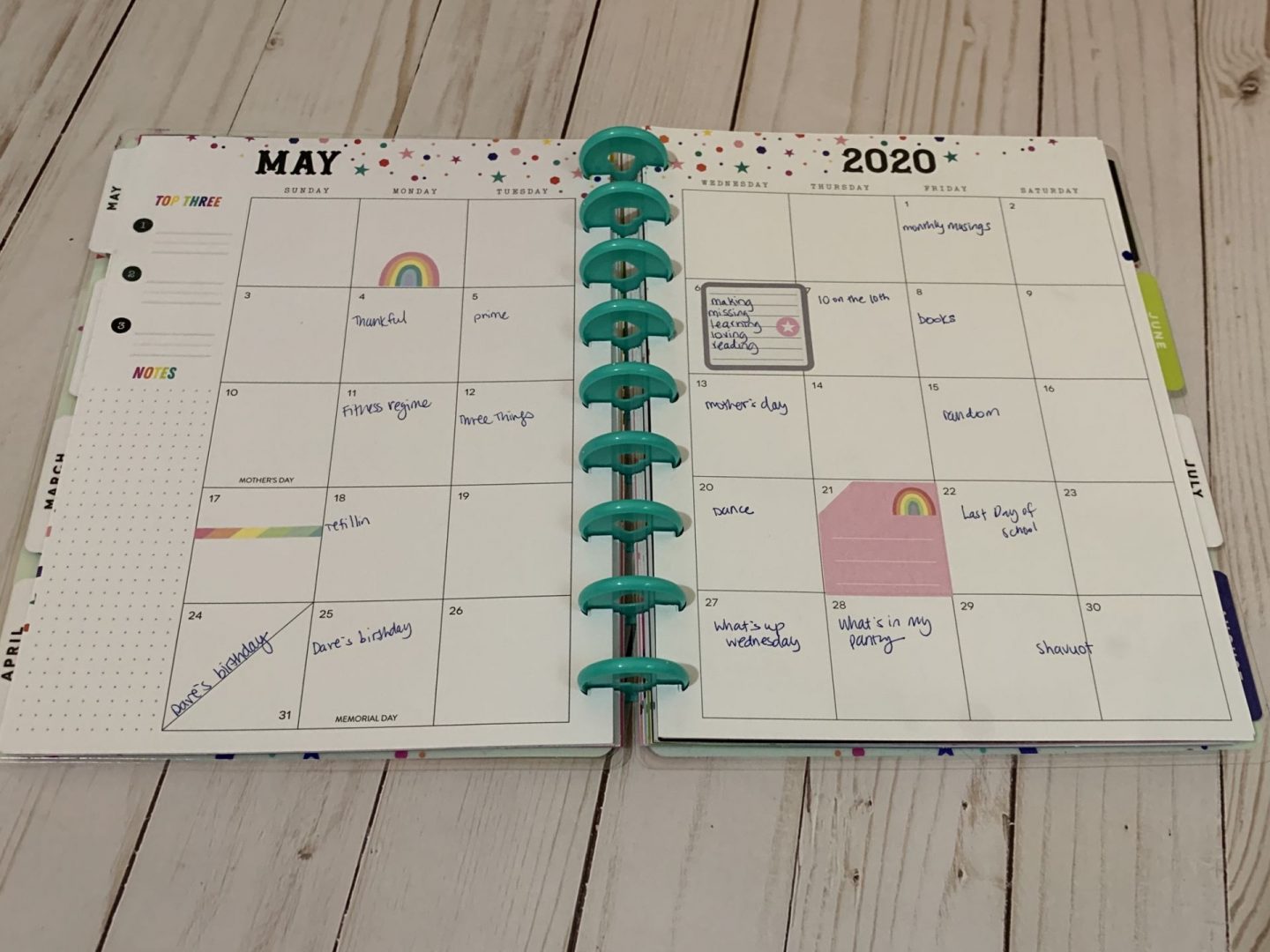 I use my monthly layout pages to plan out my blog posts. I had fun adding stickers on May.
Here are a few weekly layouts I've done. You can see that I put stickers on where I might have written things, but never wrote on them!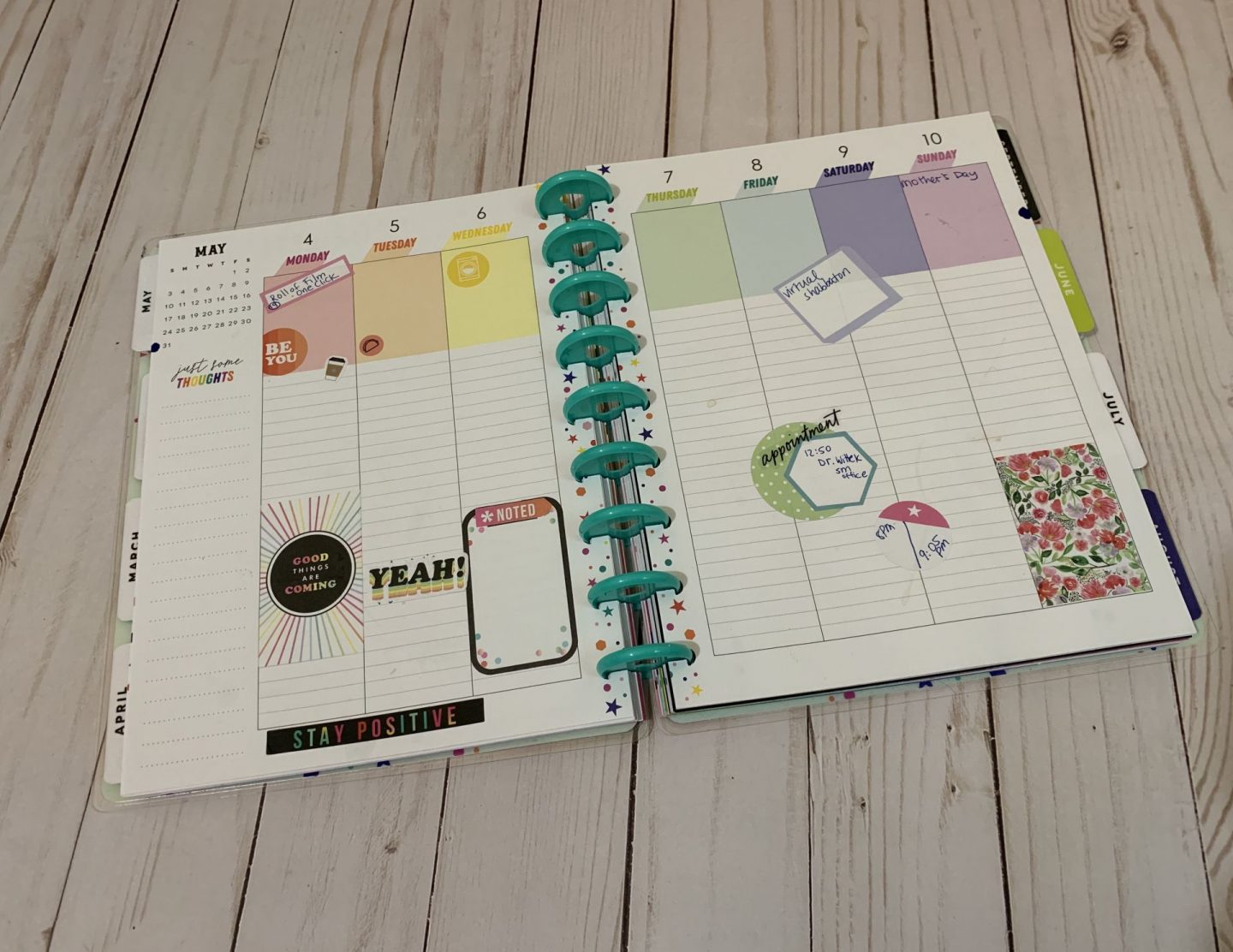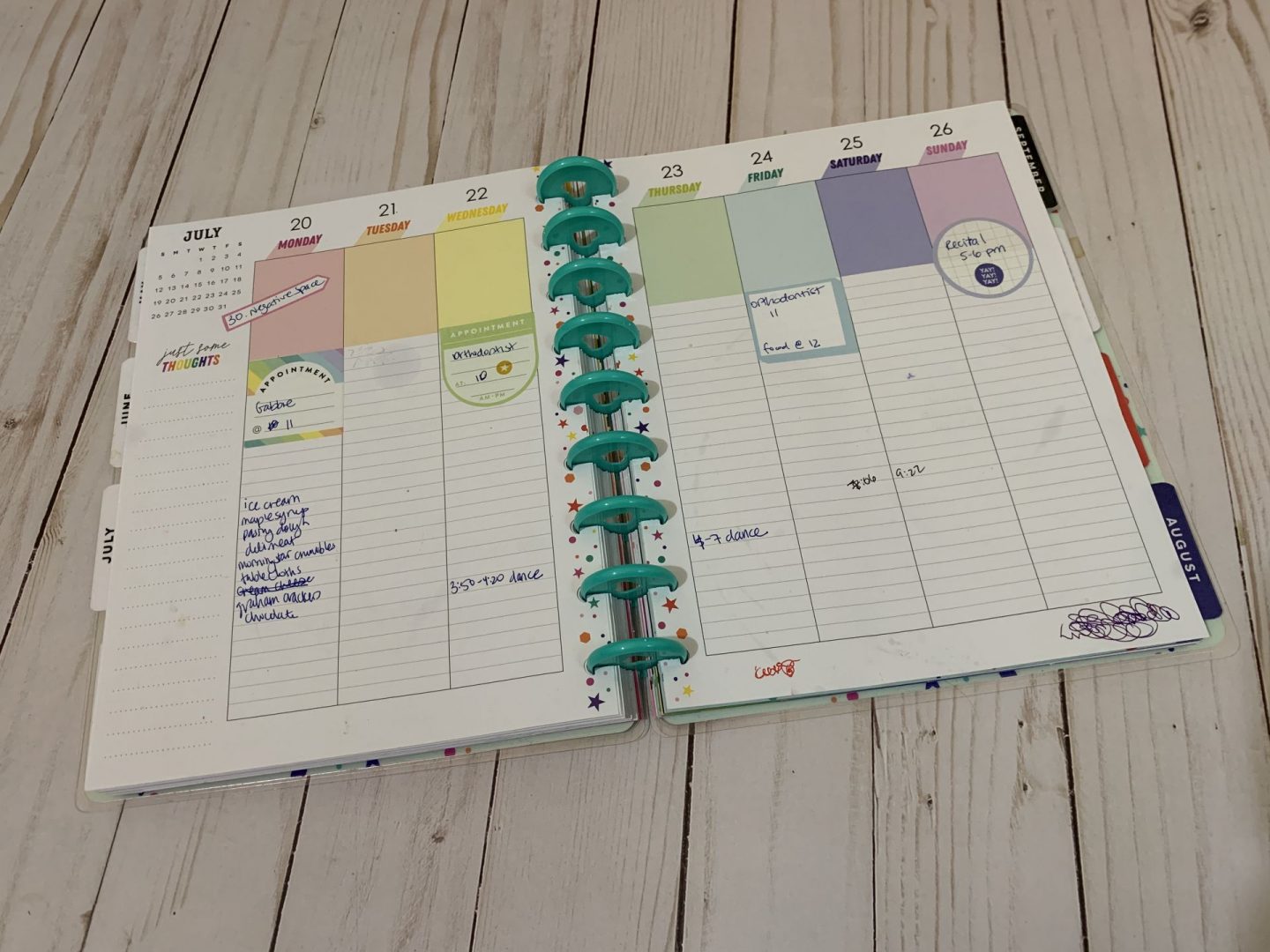 I do want to decorate my planner more because it's just more fun that way. I had to tear myself away from all the sticker options available at Michael's when I was there a week or so ago! Here are the ones I have: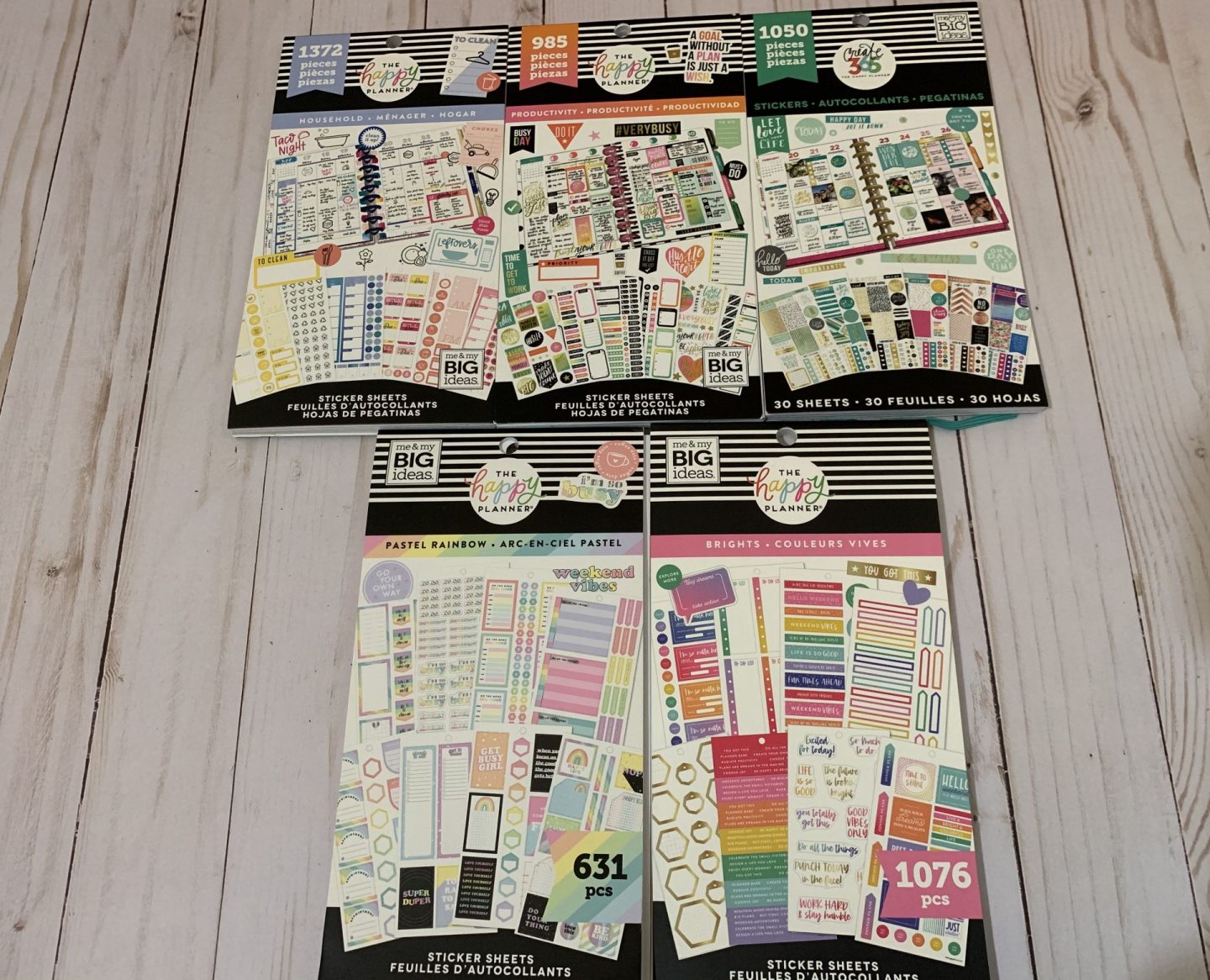 I love seeing how other people decorate their planners!