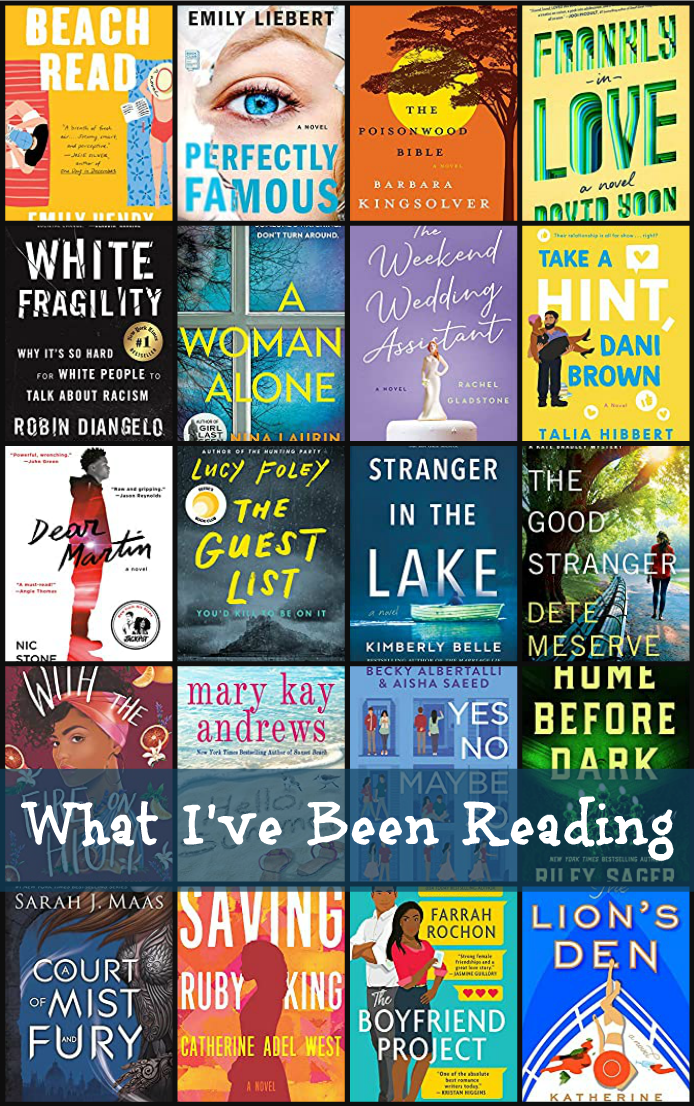 It's time for my monthly book review post! These are the books that I finished in June. I will be linking up this post with the Show Us Your Books Link Up, and as always, the Amazon links to the books I've read are affiliate links and if you use them and make a purchase, I may receive a small commission. If you've read any of these books or are interested in them, I'd love to hear about it in the comments! This month I read a lot of sort of blah books. I did have some hits towards the end of the month. I also read two books that I reviewed separately: I Was Told It Would Get Easier and Not Like The Movies.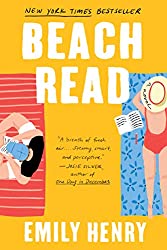 Title: Beach Read
Author: Emily Henry
Genre: Rom Com
Publisher: Berkley, 5/19/20
Source: Book of the Month
Why I Read It: Buddy Read on Instagram
My Rating: 3 Stars
While I have seen a lot of great reviews for this book, for some reason my concentration was off and I just didn't love it.
"Augustus Everett is an acclaimed author of literary fiction. January Andrews writes bestselling romance. When she pens a happily ever after, he kills off his entire cast. They're polar opposites. In fact, the only thing they have in common is that for the next three months, they're living in neighboring beach houses, broke, and bogged down with writer's block. Until, one hazy evening, one thing leads to another and they strike a deal designed to force them out of their creative ruts: Augustus will spend the summer writing something happy, and January will pen the next Great American Novel. She'll take him on field trips worthy of any rom-com montage, and he'll take her to interview surviving members of a backwoods death cult (obviously). Everyone will finish a book and no one will fall in love. Really."
I was annoyed by the names Augustus and January and the fact that it seemed like the characters were drinking in every other scene. I did like some of the cute field trips January took Gus on as well as the way they communicated by holding up signs for one another. I think my not love of this book had to do with when I read it as opposed to the actual content of the book.
---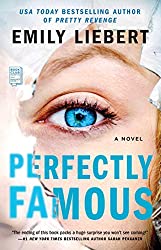 Title: Perfectly Famous
Author: Emily Liebert
Genre: Thriller
Publisher: Gallery Books, 6/2/20
Source: PR Team
Why I Read It: Reading by publication date
My Rating: 3 Stars
When I was reading this, I was surprised it was not a debut as I didn't feel the writing was very well done and I found most of it to be predictable.
"As a mother and a famous author, Ward DeFleur has it all. She lives in a beautiful estate in picture-perfect Connecticut, along with her teenage daughter, Stevie, where nothing can go wrong. Until, one night, when Stevie is brutally murdered and Ward's entire world is shattered. Consumed by panic and grief, Ward vows never to put pen to paper again. Enter Bree Bennett. Bree is a recently-divorced, former-journalist-cum-housewife, desperate to fill her days with something other than Pilates classes and grocery shopping. So she decides to start writing for the town newspaper. What begins as Bree's effort to tell Ward's tragic narrative turns into a fixation with finding her favorite author. Unfortunately, Ward doesn't want to be found. Even worse, Stevie's killer is still on the loose…"
The ending of this book was strange. It was a relatively quick read, but not my favorite.
---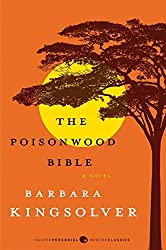 Title: The Poisonwood Bible
Author: Barbara Kingsolver
Genre: Historical Fiction
Publisher: Brilliance Audio, 9/10/10
Source: Scribd
Why I Read It: Buddy Read on Instagram
My Rating: 3 Stars
I remembered reading and liking this book and I decided a reread on audio might be fun. As it turned out, I only really remembered one scene and this time I wasn't that much of a fan of the story.
"The Poisonwood Bible is a story told by the wife and four daughters of Nathan Price, a fierce, evangelical Baptist who takes his family and mission to the Belgian Congo in 1959. They carry with them everything they believe they will need from home, but soon find that all of it—from garden seeds to Scripture—is calamitously transformed on African soil. What follows is a suspenseful epic of one family's tragic undoing and remarkable reconstruction over the course of three decades in postcolonial Africa. The novel is set against one of the most dramatic political chronicles of the twentieth century: the Congo's fight for independence from Belgium, the murder of its first elected prime minister, the CIA coup to install his replacement, and the insidious progress of a world economic order that robs the fledgling African nation of its autonomy. Taking its place alongside the classic works of postcolonial literature, this ambitious novel establishes Kingsolver as one of the most thoughtful and daring of modern writers."
The mom and four daughter story reminded me of Little Women. I enjoyed the voices of the daughters, although I wished the narration featured different voices for each of them. I believe this book has been criticized for being anti-missionary.
---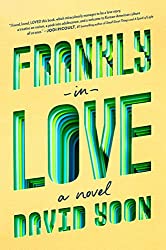 Title: Frankly In Love
Author: David Yoon
Genre: YA
Publisher: GP Putnam's Sons Books for Young Readers, 9/10/19
Source: Book of the Month
Why I Read It: Buddy Read on Instagram
My Rating: 4 Stars
I enjoyed this cute and sweet YA book about a boy coping with his Korean heritage while living in the USA.
"Frank Li has two names. There's Frank Li, his American name. Then there's Sung-Min Li, his Korean name. No one uses his Korean name, not even his parents. Frank barely speaks any Korean. He was born and raised in Southern California. Even so, his parents still expect him to end up with a nice Korean girl–which is a problem, since Frank is finally dating the girl of his dreams: Brit Means. Brit, who is funny and nerdy just like him. Brit, who makes him laugh like no one else. Brit . . . who is white. As Frank falls in love for the very first time, he's forced to confront the fact that while his parents sacrificed everything to raise him in the land of opportunity, their traditional expectations don't leave a lot of room for him to be a regular American teen. Desperate to be with Brit without his parents finding out, Frank turns to family friend Joy Song, who is in a similar bind. Together, they come up with a plan to help each other and keep their parents off their backs. Frank thinks he's found the solution to all his problems, but when life throws him a curveball, he's left wondering whether he ever really knew anything about love—or himself—at all."
I thought this book was written creatively. It had some good commentary on race. Although it is somewhat of a romance, it was mostly clean and also revolved around Frank's relationship with his parents. I would recommend this to those who like YA books.
---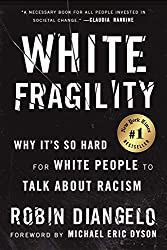 Title: White Fragility
Author: Robin Diangelo
Genre: Non Fiction
Publisher: Beacon Press, 6/26/18
Source: Library audio app
Why I Read It: It was time.
My Rating: 5 Stars
I had this book on my list for awhile thanks to hearing about it in an episode of Good Trouble. I somehow missed my library download window, but when the most recent protests began and this book hit the news again, I decided it was time, and I was luckily able to snag the download right away.
"In this 'vital, necessary, and beautiful book' (Michael Eric Dyson), antiracist educator Robin DiAngelo deftly illuminates the phenomenon of white fragility and "allows us to understand racism as a practice not restricted to 'bad people' (Claudia Rankine). Referring to the defensive moves that white people make when challenged racially, white fragility is characterized by emotions such as anger, fear, and guilt, and by behaviors including argumentation and silence. These behaviors, in turn, function to reinstate white racial equilibrium and prevent any meaningful cross-racial dialogue. In this in-depth exploration, DiAngelo examines how white fragility develops, how it protects racial inequality, and what we can do to engage more constructively."
This book was extremely eye opening for me. White fragility means the defensiveness white people feel when it comes to discussing racism. It brought up a lot of things I had never really considered and although I felt like I could relate to some things because I grew up as the only Jewish student in my class and it is hard to see myself represented (no Jewish teachers till middle school, etc), I am still white. I have been recommending this book whenever I see racist comments on Facebook, etc. Next I would like to learn what to do to help combat the systemic racism that we all were raised with.
---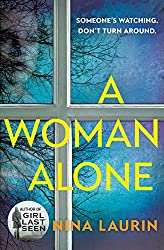 Title: A Woman Alone
Author: Nina Laurin
Genre: Thriller
Publisher: Grand Central Publishing, 6/23/20
Source: Publisher
Why I Read It: Reading by publication date
My Rating: 4 Stars
A Woman Alone was an easy to read, fast thriller about a couple that buys a smart house which may be a little too smart!
"It's another bright, sunny day in Venture, Illinois, the sort of place where dreams come true and families can get a fresh start. Cecelia Holmes deserves it after the home invasion that shattered her previous life. Now everything seems perfect – her high-security SmartHome, her doting husband, her sweet daughter. Until she begins to feel spied on. Her husband doesn't believe her. Her neighbors ignore her. So when she discovers a shocking secret about the prior occupant of their house, she feels that she has no one to turn to. And now Cecelia must face her fears alone…"
It seems that the company recruits people that want the security provided by their SmartHomes, but they also seem to have a lot of secrets. This definitely had me turning the pages to find out why Cecelia's SmartHome seemed to be turning against her.
---
Title: The Weekend Wedding Assistant
Author: Rachel Gladstone
Genre: Rom Com ish
Publisher: Turner, 2/11/20
Source: Author
Why I Read It: Buddy Read on Instagram
My Rating: 3 Stars
I was invited to read this with a group on Instagram. I wasn't so impressed with the writing, but I powered through.
"30-year-old Nashvillian, Julia Holmes is just weeks away from becoming Mrs. Aaron DeMinthe. For as long as she can remember she's dreamed of getting married at Whitfield Chapel and now her dreams are about to be realized. Julia has meticulously planned every detail of her big day from the flowers to her gown but the one thing she didn't plan for is Aaron's announcement: he needs to tick something off his bucket list before they tie the knot and that something is to hike the last leg of the Appalachian Trail; a project several years in the making. Julia is appalled by this idea and tries to dissuade him from going but his mind is made up and so, she reluctantly gives him her blessing. Less than 48 hours later, as he summits Mt, Katahdin, the last mountain of the trek, he's struck by lightning and killed, effectively kicking the bucket while ticking something off his bucket list. Julia is grief stricken and inconsolable and despite the fact that she's surrounded by her best gal pals, her parents and Lincoln Douglas, who was on Mt. Katahdin with Aaron when he died, she loses her grip on reality and quickly starts unravelling at the seams. Returning to Whitfield in search of closure she happens upon the Chapel's Wedding Director who offhandedly mentions that they're looking for a Weekend Wedding Assistant and before she can even think about it she takes the job. As she ushers four brides a weekend down the aisle she was supposed to walk down herself, Julia tries to understand why she said 'I Do' to a job she never set out to get, in a place she'd only meant to occupy for an afternoon and wonders if she'll ever find true love again."
This book tries to address the grief of losing someone you love. It had some southern charm and some sweet moments as well.
---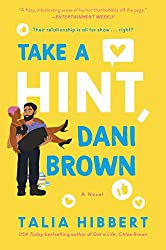 Title: Take A Hint Dani Brown
Author: Talia Hibbert
Genre: Rom Com
Publisher: Avon, 6/23/20
Source: Publisher
Why I Read It: Reading by publication date
My Rating: 5 Stars
I had read the first book in this series, Get a Life Chloe Brown, earlier this year. I was excited to read about the next Brown sister, Dani, and I loved her story even more than Chloe's.
"Danika Brown knows what she wants: professional success, academic renown, and an occasional roll in the hay to relieve all that career-driven tension. But romance? Been there, done that, burned the T-shirt. Romantic partners, whatever their gender, are a distraction at best and a drain at worst. So Dani asks the universe for the perfect friend-with-benefits—someone who knows the score and knows their way around the bedroom. When big, brooding security guard Zafir Ansari rescues Dani from a workplace fire drill gone wrong, it's an obvious sign: PhD student Dani and former rugby player Zaf are destined to sleep together. But before she can explain that fact to him, a video of the heroic rescue goes viral. Suddenly, half the internet is shipping #DrRugbae—and Zaf is begging Dani to play along. Turns out his sports charity for kids could really use the publicity. Lying to help children? Who on earth would refuse? Dani's plan is simple: fake a relationship in public, seduce Zaf behind the scenes. The trouble is, grumpy Zaf is secretly a hopeless romantic—and he's determined to corrupt Dani's stone-cold realism. Before long, he's tackling her fears into the dirt. But the former sports star has issues of his own, and the walls around his heart are as thick as his… um, thighs. The easy lay Dani dreamed of is now more complex than her thesis. Has her wish backfired? Is her focus being tested? Or is the universe just waiting for her to take a hint?"
I enjoyed that the gender roles in this book were somewhat swapped, as the man was the one who wanted romance and the woman was the one who wanted to be friends with benefits. There was Muslim representation as well as bisexuality and anxiety in this story.
---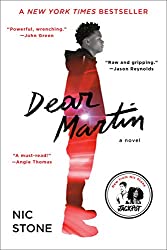 Title: Dear Martin
Author: Nic Stone
Genre: YA
Publisher: Crown Books for Young Readers, 10/17/17
Source: School
Why I Read It: Buddy Read on Instagram
My Rating: 4 Stars
Gabbie read this book earlier this year prior to her (canceled) trip to the civil rights sites in the south and I hadn't gotten a chance to grab it until now. I found it similar to The Hate You Give, as both teens face issues as they attend private schools as compared to their home neighborhoods.
"Justyce McAllister is a good kid, an honor student, and always there to help a friend—but none of that matters to the police officer who just put him in handcuffs. Despite leaving his rough neighborhood behind, he can't escape the scorn of his former peers or the ridicule of his new classmates. Justyce looks to the teachings of Dr. Martin Luther King Jr. for answers. But do they hold up anymore? He starts a journal to Dr. King to find out. Then comes the day Justyce goes driving with his best friend, Manny, windows rolled down, music turned up—way up, sparking the fury of a white off-duty cop beside them. Words fly. Shots are fired. Justyce and Manny are caught in the crosshairs. In the media fallout, it's Justyce who is under attack."
This is an important book for the times we live in and we can learn a lot from the experiences Justyce has with other students as well as with the police.
---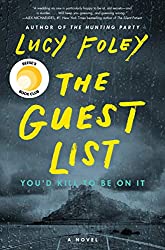 Title: The Guest List
Author: Lucy Foley
Genre: Mystery
Publisher: HarperAudio, 5/5/20
Source: libro.fm
Why I Read It: Buddy Read on Instagram
My Rating: 4 Stars
This mystery was a type of locked room mystery, except that it took place on an island. I listened to the audio book, which had multiple narrators and was a fun listen.
"The bride – The plus one – The best man – The wedding planner – The bridesmaid – The body. On an island off the coast of Ireland, guests gather to celebrate two people joining their lives together as one. The groom: handsome and charming, a rising television star. The bride: smart and ambitious, a magazine publisher. It's a wedding for a magazine, or for a celebrity: the designer dress, the remote location, the luxe party favors, the boutique whiskey. The cell phone service may be spotty and the waves may be rough, but every detail has been expertly planned and will be expertly executed. But perfection is for plans, and people are all too human. As the champagne is popped and the festivities begin, resentments and petty jealousies begin to mingle with the reminiscences and well wishes. The groomsmen begin the drinking game from their school days. The bridesmaid not-so-accidentally ruins her dress. The bride's oldest (male) friend gives an uncomfortably caring toast. And then someone turns up dead. Who didn't wish the happy couple well? And perhaps more important, why?"
It seemed that multiple people wanted the victim to die, as he wasn't a good person! Once you figure out who the victim is, you need to guess who killed him! This book contains mentions of self harm.
---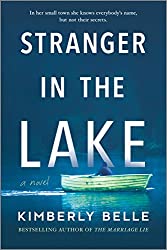 Title: Stranger In The Lake
Author: Kimberly Belle
Genre: Mystery / Thriller
Publisher: Park Row, 6/9/20
Source: Giveaway of ebook via NetGalley
Why I Read It: Buddy Read on Instagram
My Rating: 4 Stars
This thriller contained multiple deaths which happened in the same location and seem to be connected. What we don't know is how, and who killed them.
"When Charlotte married the wealthy widower Paul, it caused a ripple of gossip in their small lakeside town. They have a charmed life together, despite the cruel whispers about her humble past and his first marriage. But everything starts to unravel when she discovers a young woman's body floating in the exact same spot where Paul's first wife tragically drowned. At first, it seems like a horrific coincidence, but the stranger in the lake is no stranger. Charlotte saw Paul talking to her the day before, even though Paul tells the police he's never met the woman. His lie exposes cracks in their fragile new marriage, cracks Charlotte is determined to keep from breaking them in two. As Charlotte uncovers dark mysteries about the man she married, she doesn't know what to trust—her heart, which knows Paul to be a good man, or her growing suspicion that there's something he's hiding in the water."
I liked that this book reminded me of a crime podcast and tied together multiple characters who grew up in the same small town. It was a good by the pool read!
---
Title: The Good Stranger
Author: Dete Meserve
Genre: Contemporary
Publisher: Lake Union, 5/19/20
Source: Book tour via NetGalley and print copy via author
Why I Read It: Book tour post
My Rating: 4 Stars
The Good Stranger is the 3rd book in the Kate Bradley series. I read the first one year ago – Good Sam – which is now a Netflix film! I didn't read the second book in the series, but had no problem reuniting with Kate in this book.
"TV reporter Kate Bradley arrives in Manhattan ready to take on a challenging new position as a national news correspondent. When a massive power outage plunges New York City into darkness, the disaster she expected to cover takes an unexpected turn. Someone is leaving thousands of mysterious gifts throughout the city, and the only clue to the giver's identity is the occasional note from 'A Stranger.' Together with handsome TV series host Scott Jameson, Kate must make sense of these random generous acts, which quickly escalate in scale and capture the attention of viewers across the country. In early-morning stakeouts and late-night surveillance, they crisscross the city hunting down leads, but the elusive Stranger is always one step ahead. Menacing letters and videos addressed to Kate threaten to derail the investigation, but she's determined to uncover the identity of the benefactor. The closer Kate gets to the truth, the more clearly she sees that even the smallest act of generosity can bring about powerful change. And it just may take her own selfless act of kindness to solve the feel-good mystery of the year."
I like how Kate hunts for the good stories and this mystery is about finding out who is doing good deeds – and why. What Kate discovers is that the stranger could be anyone and that anyone can "be the light in someone's darkness."
---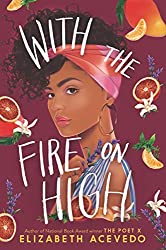 Title: With The Fire on High
Author: Elizabeth Acevedo
Genre: YA
Publisher: Quill Tree Books, 5/7/19
Source: Library
Why I Read It: Diversifying reads
My Rating: 4 Stars
I've had Elizabeth Acevedo's book The Poet X on my list forever and I recently ordered it, but while waiting I added this book to my library list. Emoni is a teenage mom who loves to cook. She is a senior in high school and trying to figure out what she will do once she graduates.
"Ever since she got pregnant freshman year, Emoni Santiago's life has been about making the tough decisions—doing what has to be done for her daughter and her abuela. The one place she can let all that go is in the kitchen, where she adds a little something magical to everything she cooks, turning her food into straight-up goodness. Even though she dreams of working as a chef after she graduates, Emoni knows that it's not worth her time to pursue the impossible. Yet despite the rules she thinks she has to play by, once Emoni starts cooking, her only choice is to let her talent break free."
This was a sweet and well-written book. I loved the characters and look forward to reading more by Elizabeth Acevedo.
---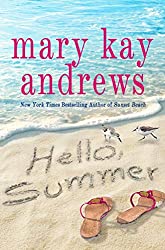 Title: Hello, Summer
Author: Mary Kay Andrews
Genre: Contemporary
Publisher: St. Martin's Press, 5/5/20
Source: PR Team
Why I Read It: Buddy Read on Instagram
My Rating: 3 Stars
This book was a bit long for me and it bored me in parts. It centers around a small town scandal, two sisters, and their family run newspaper.
"Conley Hawkins left her family's small town newspaper, The Silver Bay Beacon, in the rearview mirror years ago. Now a star reporter for a big-city paper, Conley is exactly where she wants to be and is about to take a fancy new position in Washington, D.C. Or so she thinks. When the new job goes up in smoke, Conley finds herself right back where she started, working for her sister, who is trying to keep The Silver Bay Beacon afloat―and she doesn't exactly have warm feelings for Conley. Soon she is given the unenviable task of overseeing the local gossip column, 'Hello, Summer.' Then Conley witnesses an accident that ends in the death of a local congressman―a beloved war hero with a shady past. The more she digs into the story, the more dangerous it gets. As an old heartbreaker causes trouble and a new flame ignites, it soon looks like their sleepy beach town is the most scandalous hotspot of the summer."
I had read another Mary Kay Andrews book in the past and I also gave it 3 stars. I might not try again, unless I have a strong push to do so in the future!
---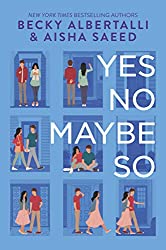 Title: Yes No Maybe So
Author: Becky Albertalli and Aisha Saeed
Genre: YA
Publisher: Balzer + Bray, 2/4/20
Source: Library
Why I Read It: Recommended by a friend
My Rating: 5 Stars
I loved this story about making a difference. Jamie is an awkwardly adorable Jewish teen boy and Maya is a seemingly confident Muslim girl. Their moms encourage them to canvass for a local Democrat and they learn about politics and themselves in the process.
"YES – Jamie Goldberg is cool with volunteering for his local state senate candidate—as long as he's behind the scenes. When it comes to speaking to strangers (or, let's face it, speaking at all to almost anyone) Jamie's a choke artist. There's no way he'd ever knock on doors to ask people for their votes…until he meets Maya.
NO – Maya Rehman's having the worst Ramadan ever. Her best friend is too busy to hang out, her summer trip is canceled, and now her parents are separating. Why her mother thinks the solution to her problems is political canvassing—with some awkward dude she hardly knows—is beyond her.
MAYBE SO – Going door to door isn't exactly glamorous, but maybe it's not the worst thing in the world. After all, the polls are getting closer—and so are Maya and Jamie. Mastering local activism is one thing. Navigating the cross-cultural crush of the century is another thing entirely."
Through this adorable story, I found myself inspired to try to make a difference. As the author says, there is hope, so we should hold it tight and keep fighting.
---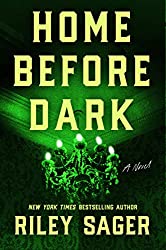 Title: Home Before Dark
Author: Riley Sager
Genre: Thriller / Horror
Publisher: Dutton Books, 6/30/20
Source: Edelweiss / NetGalley
Why I Read It: Heard it was good
My Rating: 5 Stars
I never would have called myself a fan of ghost stories, but I loved this book within a book about a haunted house. Maggie and her family fled from their home when she was a child and her father published a book about what happened to them there. Maggie has no memory of any of it, so she heads back to uncover what really happened.
"What was it like? Living in that house. Maggie Holt is used to such questions. Twenty-five years ago, she and her parents, Ewan and Jess, moved into Baneberry Hall, a rambling Victorian estate in the Vermont woods. They spent three weeks there before fleeing in the dead of night, an ordeal Ewan later recounted in a nonfiction book called House of Horrors. His tale of ghostly happenings and encounters with malevolent spirits became a worldwide phenomenon, rivaling The Amityville Horror in popularity—and skepticism. Today, Maggie is a restorer of old homes and too young to remember any of the events mentioned in her father's book. But she also doesn't believe a word of it. Ghosts, after all, don't exist. When Maggie inherits Baneberry Hall after her father's death, she returns to renovate the place to prepare it for sale. But her homecoming is anything but warm. People from the past, chronicled in House of Horrors, lurk in the shadows. And locals aren't thrilled that their small town has been made infamous thanks to Maggie's father. Even more unnerving is Baneberry Hall itself—a place filled with relics from another era that hint at a history of dark deeds. As Maggie experiences strange occurrences straight out of her father's book, she starts to believe that what he wrote was more fact than fiction."
There was an entertaining cast of local residents in the book and I enjoyed meeting them in both of the time lines. The ghost story wasn't incredibly scary, but the part that freaked me out the most involved snakes! I had a hard time putting this one down!
---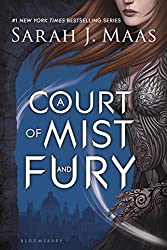 Title: A Court of Mist and Fury
Author: Sarah J. Maas
Genre: Fantasy
Publisher: Bloomsbury, 5/3/16
Source: Scribd
Why I Read It: Buddy Read on Instagram
My Rating: 4 Stars
I continued this series on audio and I am in a huge minority when I say I was bored. While I like the descriptions of Feyre as a super powerful woman, I just don't love the overall story.
"Feyre survived Amarantha's clutches to return to the Spring Court-but at a steep cost. Though she now has the powers of the High Fae, her heart remains human, and it can't forget the terrible deeds she performed to save Tamlin's people. Nor has Feyre forgotten her bargain with Rhysand, High Lord of the feared Night Court. As Feyre navigates its dark web of politics, passion, and dazzling power, a greater evil looms-and she might be key to stopping it. But only if she can harness her harrowing gifts, heal her fractured soul, and decide how she wishes to shape her future-and the future of a world torn apart."
I do wonder if I'm missing things by listening rather than reading this series, but I am not inspired to go back and read the print version. However, I have committed to continuing the series, so if anyone wants to encourage me, you are welcome to do so!
---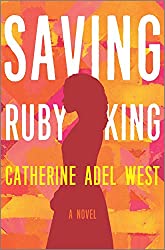 Title: Saving Ruby King
Author: Catherine Adel West
Genre: Contemporary / Literary Fiction
Publisher: Park Row, 6/16/20
Source: Harlequin Publicity Team
Why I Read It: Heard it was good
My Rating: 4 Stars
Ruby's mom was killed and now Ruby might be in danger, as her father has been abusive towards both her and her mother in the past. This multi generational story with multiple viewpoints, including the voice of the church that watches it all, tells the history of abuse in a family in the south side of Chicago.
"When Ruby King's mother is found murdered in their home in Chicago's South Side, the police dismiss it as another act of violence in a black neighborhood. But for Ruby, it's a devastating loss that leaves her on her own with her violent father. While she receives many condolences, her best friend, Layla, is the only one who understands how this puts Ruby in jeopardy. Their closeness is tested when Layla's father, the pastor of their church, demands that Layla stay away. But what is the price for turning a blind eye? In a relentless quest to save Ruby, Layla uncovers the murky loyalties and dangerous secrets that have bound their families together for generations. Only by facing this legacy of trauma head-on will Ruby be able to break free."
It was interesting learning about some of the injustices the black community faces through the lens of fiction. For those of us committed to learning more and doing better, this book is an important read.
---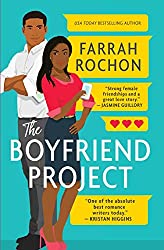 Title: The Boyfriend Project
Author: Farrah Rochon
Genre: Rom Com
Publisher: Forever, 6/9/20
Source: libro.fm
Why I Read It: Buddy Read on Instagram
My Rating: 4 Stars
After a betrayal by the same man, Samiah meets London and Taylor and they make a vow not to date for 6 months while they work on their personal goals. However, Samiah then meets Daniel and their attraction is too deep for either of them to ignore.
"Samiah Brooks never thought she would be 'that' girl. But a live tweet of a horrific date just revealed the painful truth: she's been catfished by a three-timing jerk of a boyfriend. Suddenly Samiah-along with his two other 'girlfriends,' London and Taylor-have gone viral online. Now the three new besties are making a pact to spend the next six months investing in themselves. No men and no dating. For once Samiah is putting herself first, and that includes finally developing the app she's always dreamed of creating. Which is the exact moment she meets the deliciously sexy Daniel Collins at work. What are the chances? But is Daniel really boyfriend material or is he maybe just a little too good to be true?"
I enjoyed this book on audio and the narrator, Je Nie Fleming, did a great job expressing all of the various voices, especially of the three girl friends. The best part of reading this book along with my buddy read group is that at the end of our read, we had a Zoom meeting with the author! It was a lot of fun!
---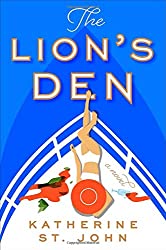 Title: The Lion's Den
Author: Katherine St. John
Genre: Thriller
Publisher: Grand Central Publishing, 6/30/20
Source: Publisher
Why I Read It: Heard it was good
My Rating: 5 Stars
This addictive thriller surprised me with how much I enjoyed it! Set on a yacht in the Mediterranean, Belle's story unfolds in the present, as well as in flashbacks to various points in her relationship with her former best friend Summer. It is hard to know who to trust and believe in this story!
"Belle likes to think herself immune to the dizzying effects of fabulous wealth. But when her best friend, Summer, invites her on a glamorous getaway to the Mediterranean aboard her billionaire boyfriend's yacht, the only sensible answer is yes. Belle hopes the trip will be a much-needed break from her stalled acting career and uniquely humiliating waitressing job, but once she's aboard the luxurious Lion's Den, it soon becomes clear this jet-setting holiday is not as advertised. Belle's dream vacation quickly devolves into a nightmare as she and the handful of other girls Summer invited are treated more like prisoners than guests by their controlling host-and in one terrifying moment, Belle comes to see Summer for who she truly is: a vicious gold digger who will stop at nothing to get what she wants. Belle realizes she's going to have to keep her wits about her — and her own big secret closely hidden — if she wants to make it off the yacht alive."
This book reminded me a bit of The Woman in Cabin 10, but I enjoyed this one much more than I did that one! I recommend it as a great summer read to any thriller lover.
---
In conclusion, in June I read 22 books, 20 of which are reviewed in this post. This month I read 14 print books, 3 e-books, and 5 audio books. I read even more books from BIPOC authors this month – 7 total. My favorite books this month were Yes No Maybe So, Home Before Dark, Take A Hint Dani Brown, and The Lion's Den.
Have you read any of these books or do you want to? What have you been reading lately?