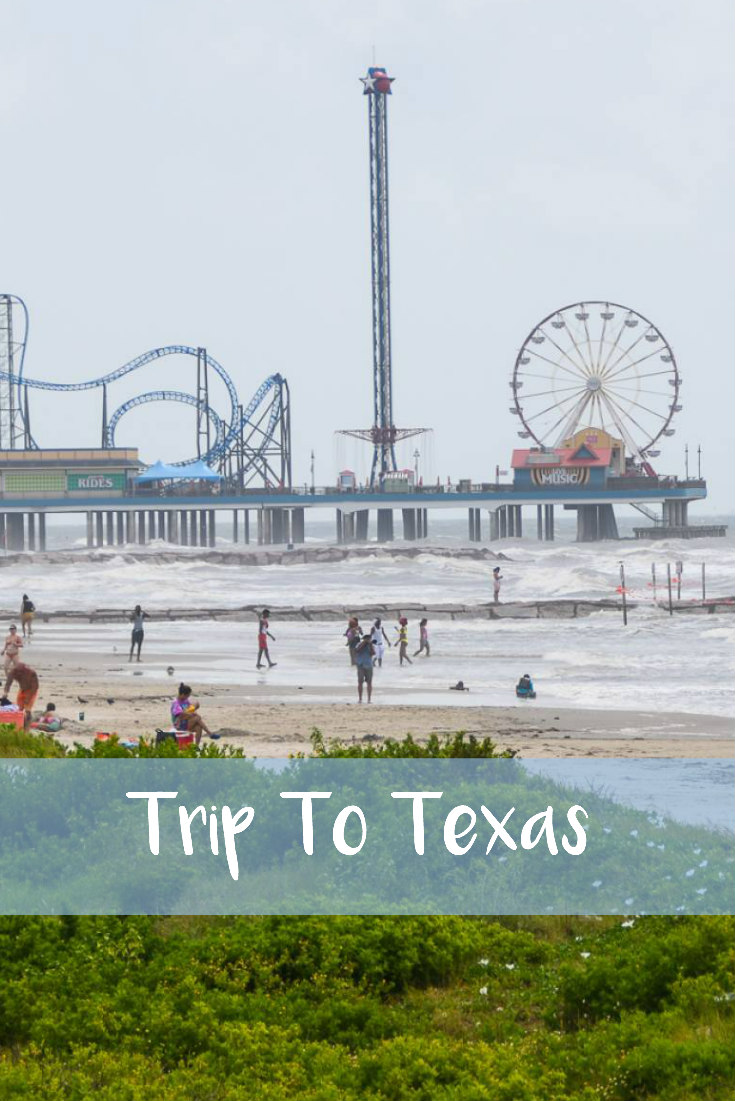 When we took our mini tour of Route 66, we were actually just passing through on our way to Texas. We rented an Air BnB with a pool and spent some time in the area, which was in between Houston and Galveston. Right when we got to the house, we got an alert that Houston had gone back to a stay at home order. This luckily only effected us in that we couldn't visit the NASA center. The few kosher restaurants we went to in Houston were open and mainly empty. Galveston wasn't put on a stay at home order, and we didn't plan to visit anywhere that was crowded in any case.
A main attraction – the pool: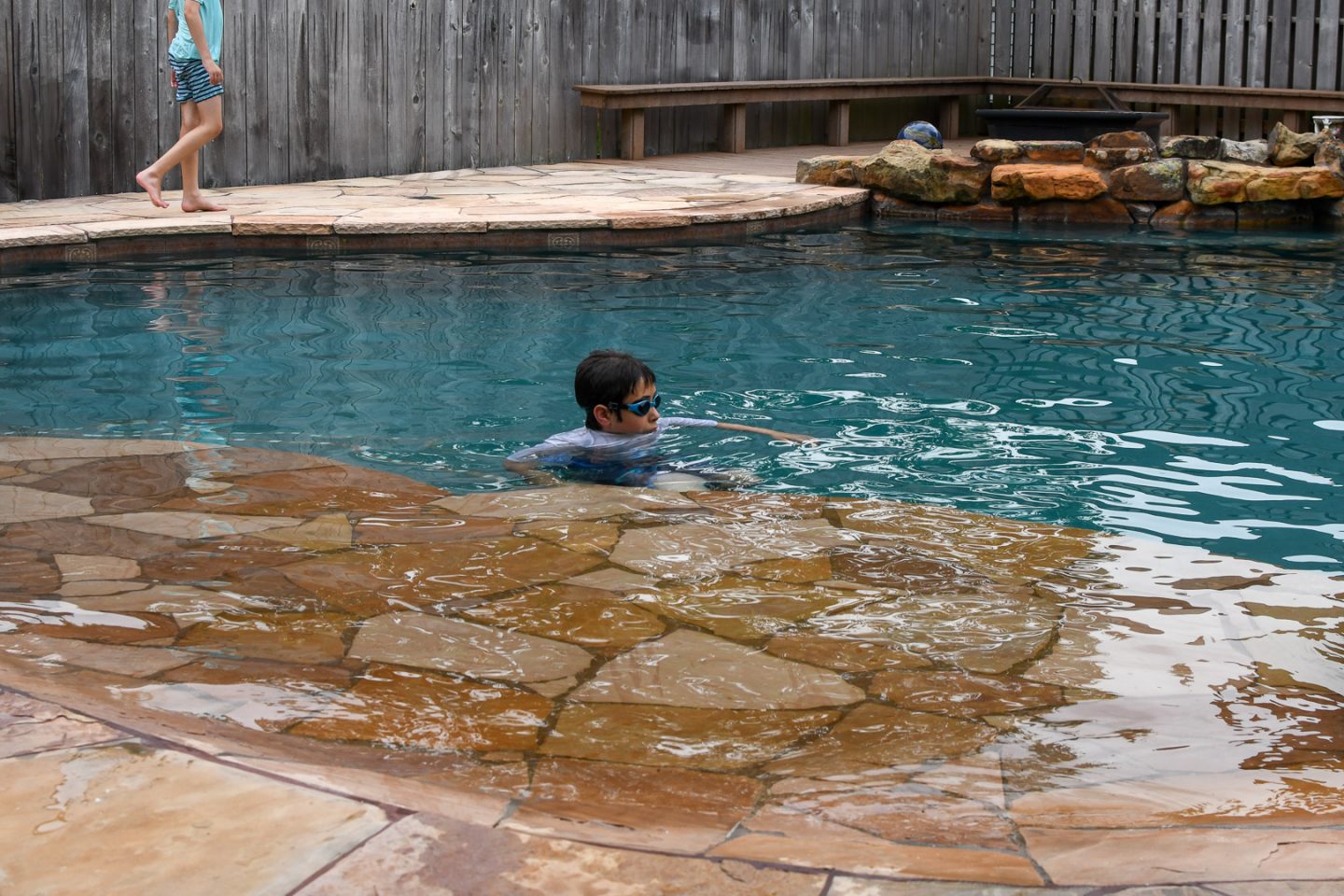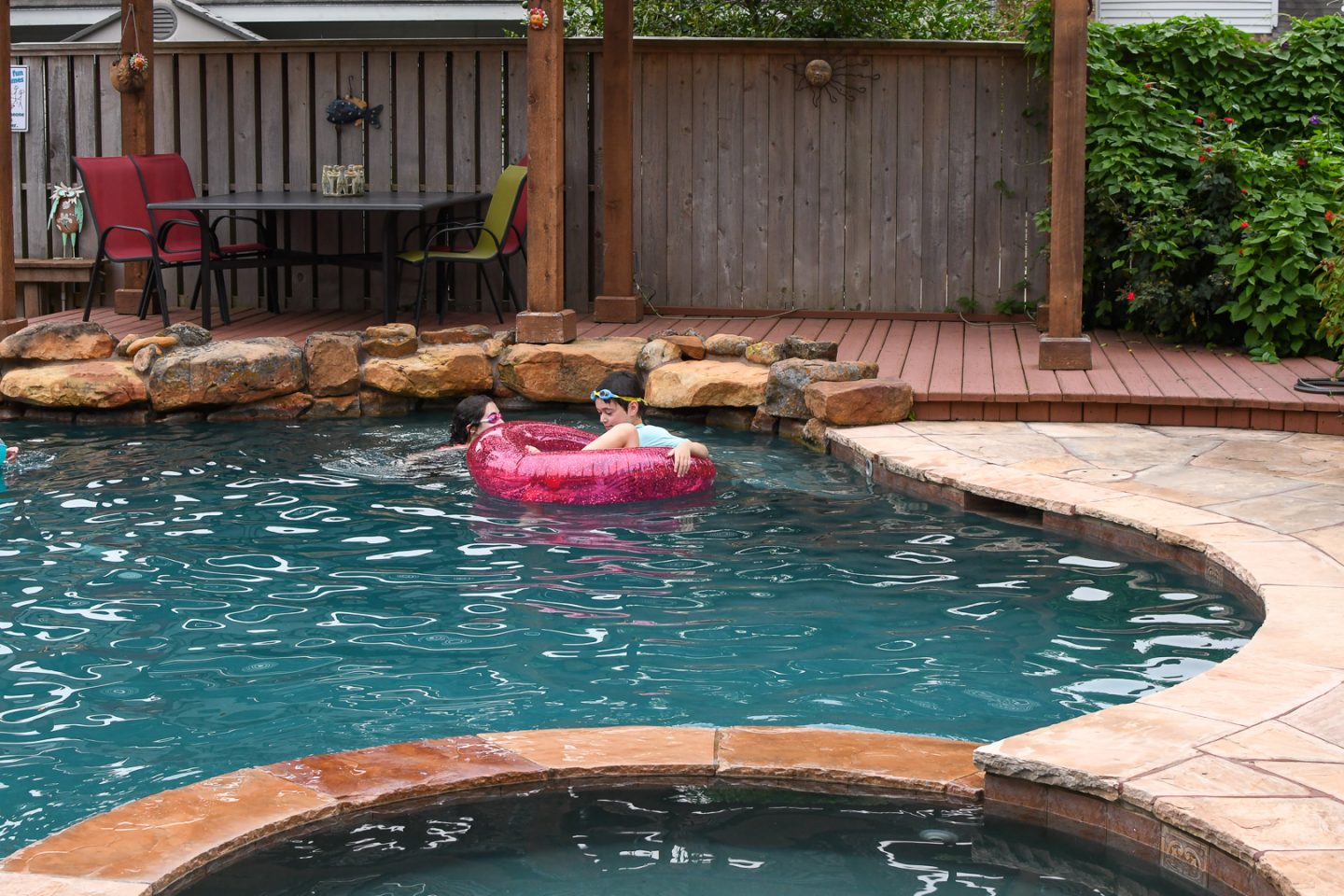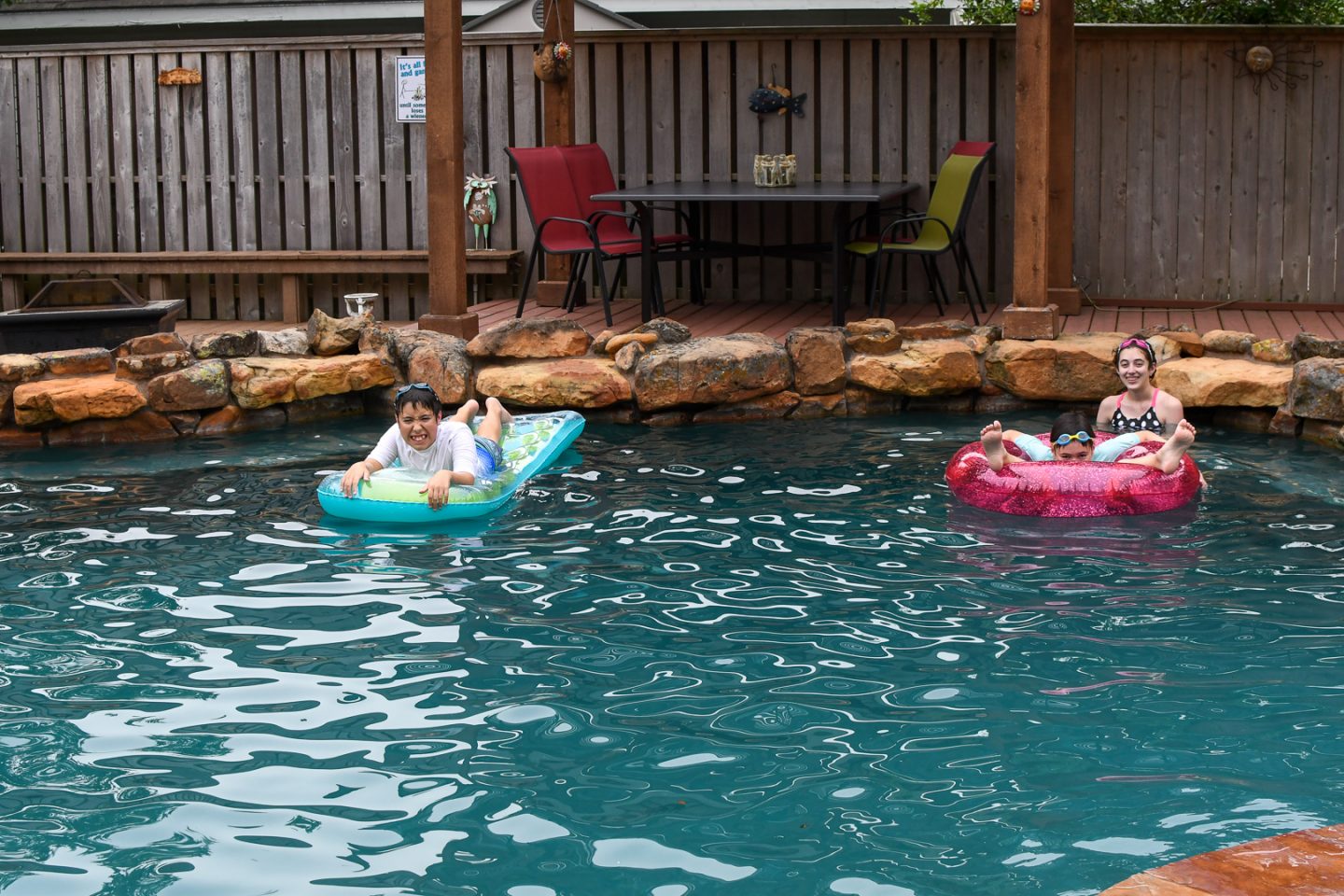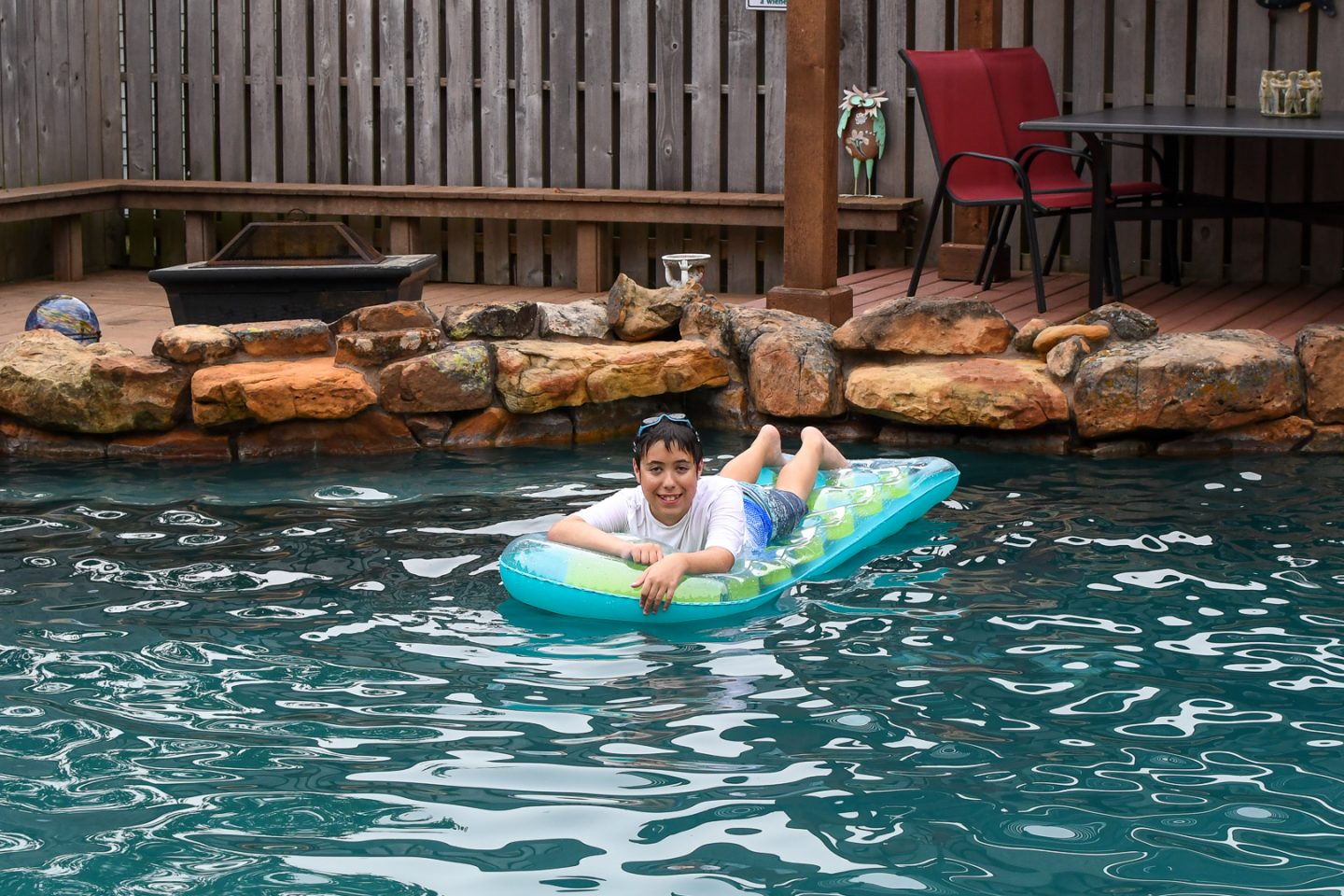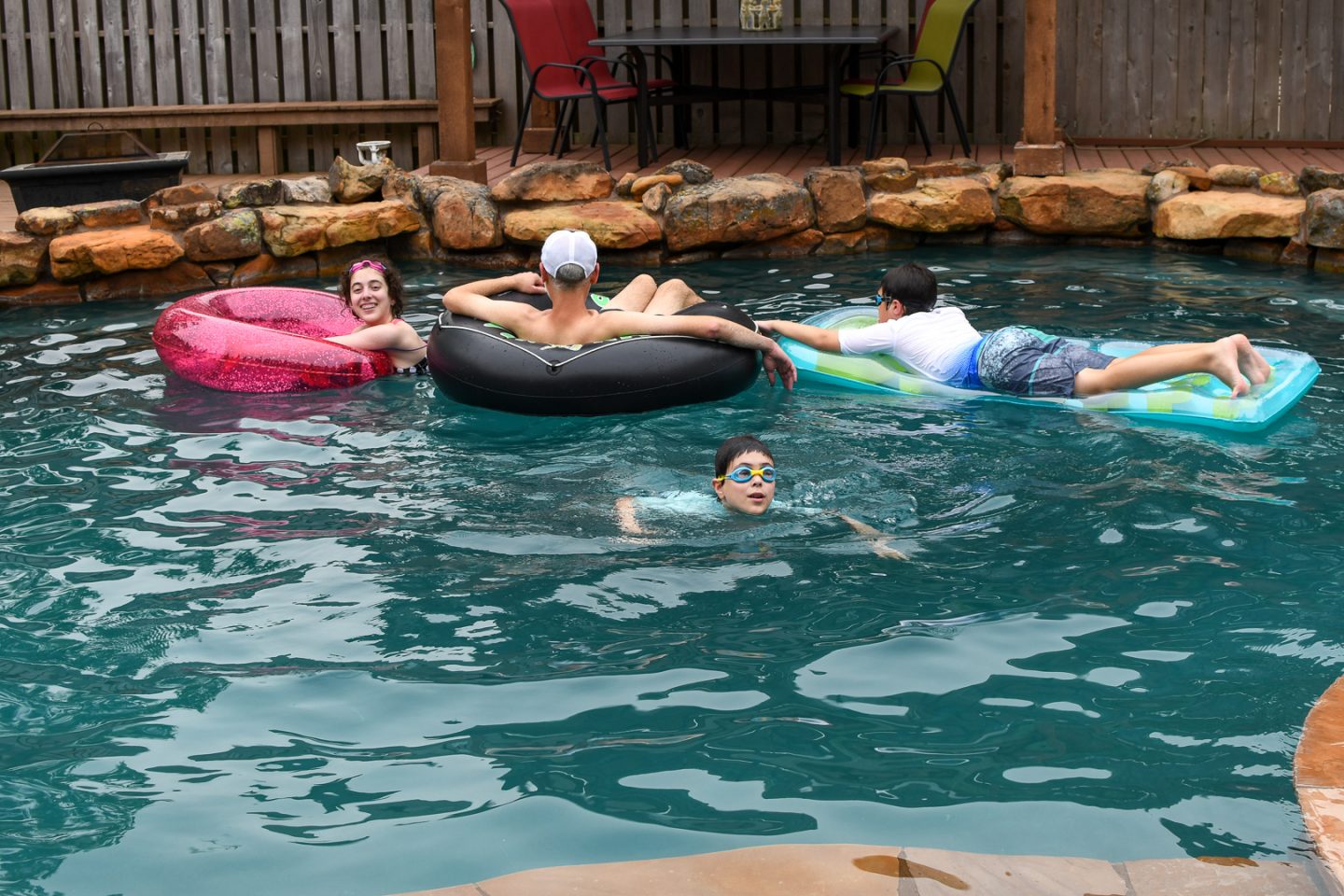 We walked around the Kemah Boardwalk: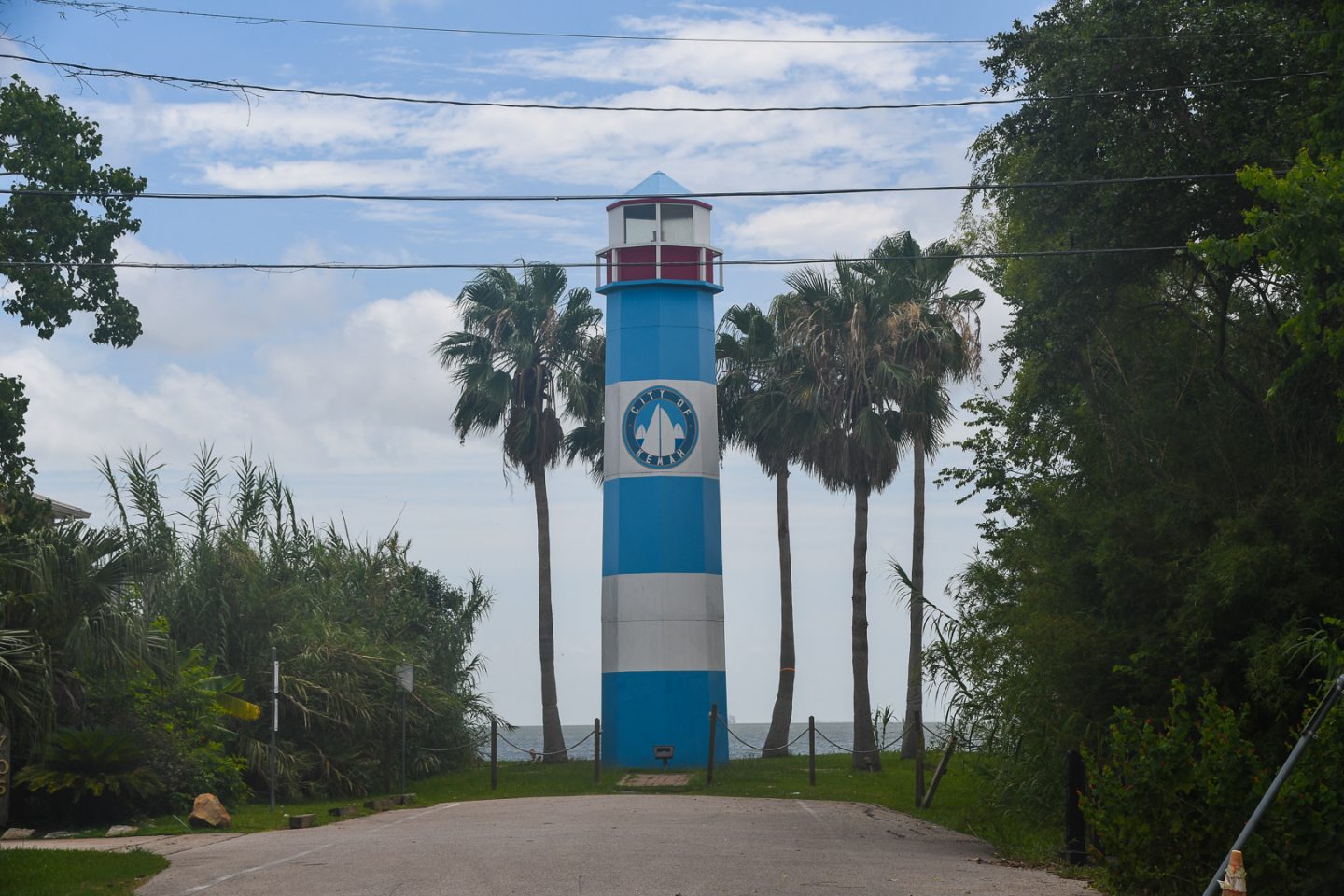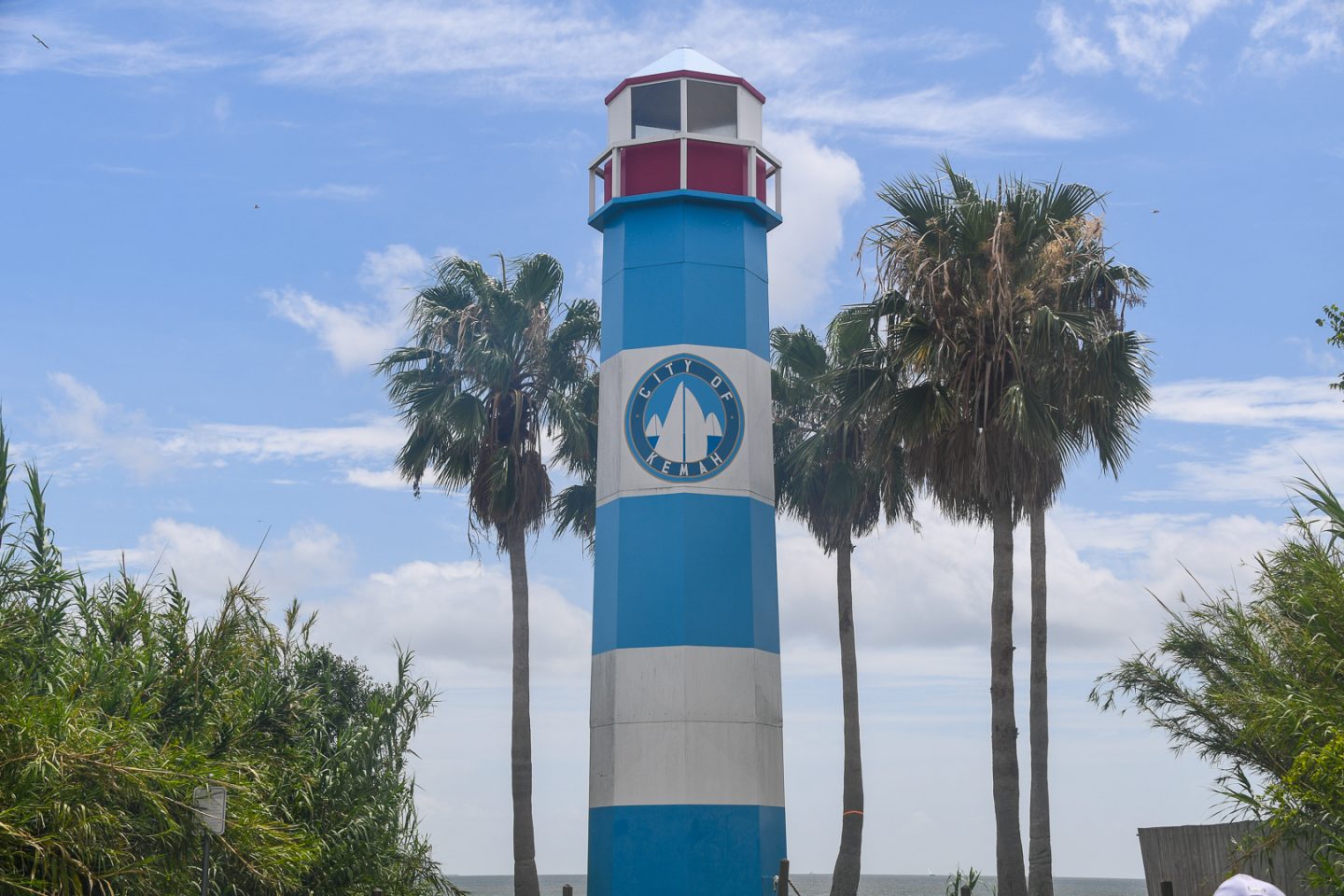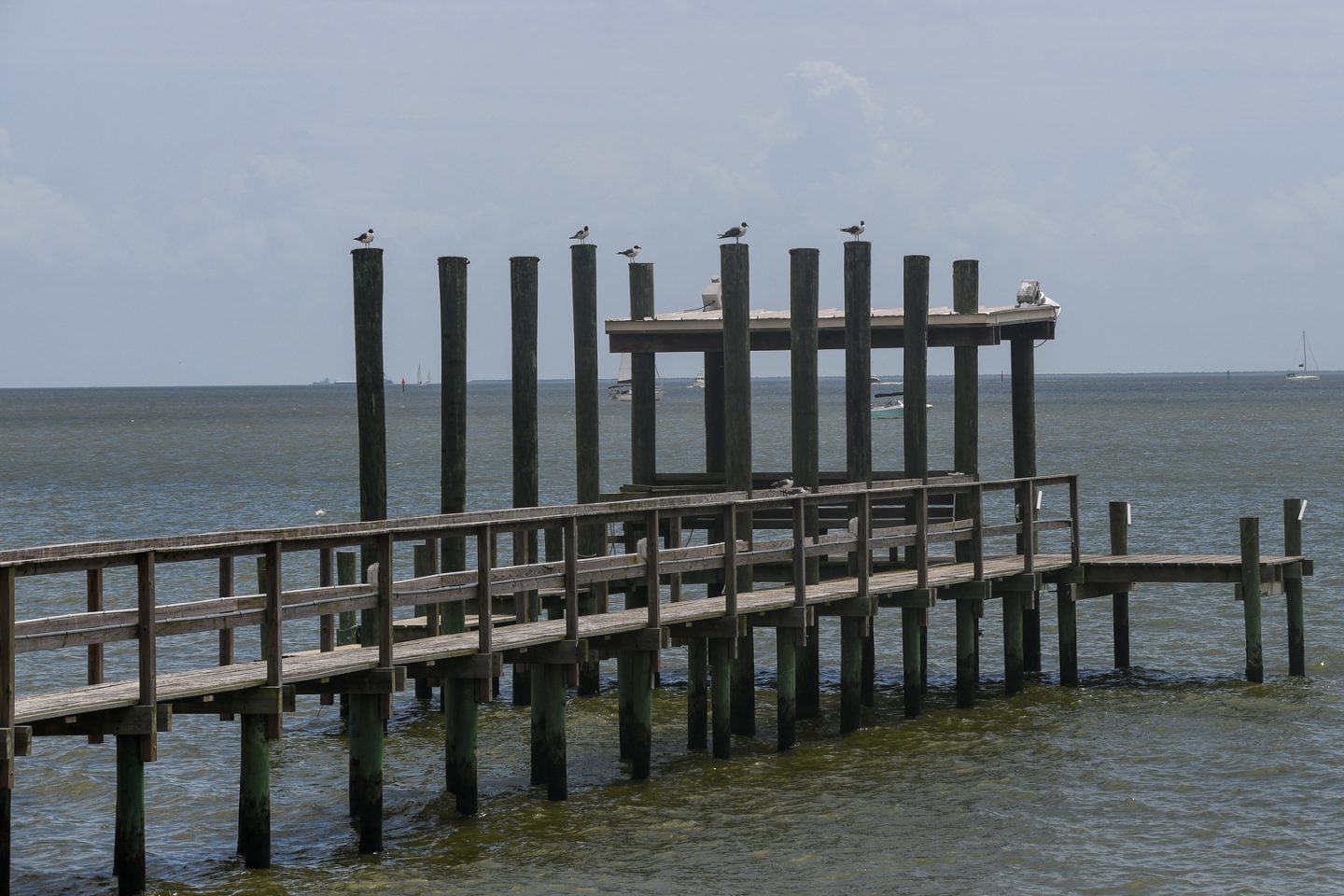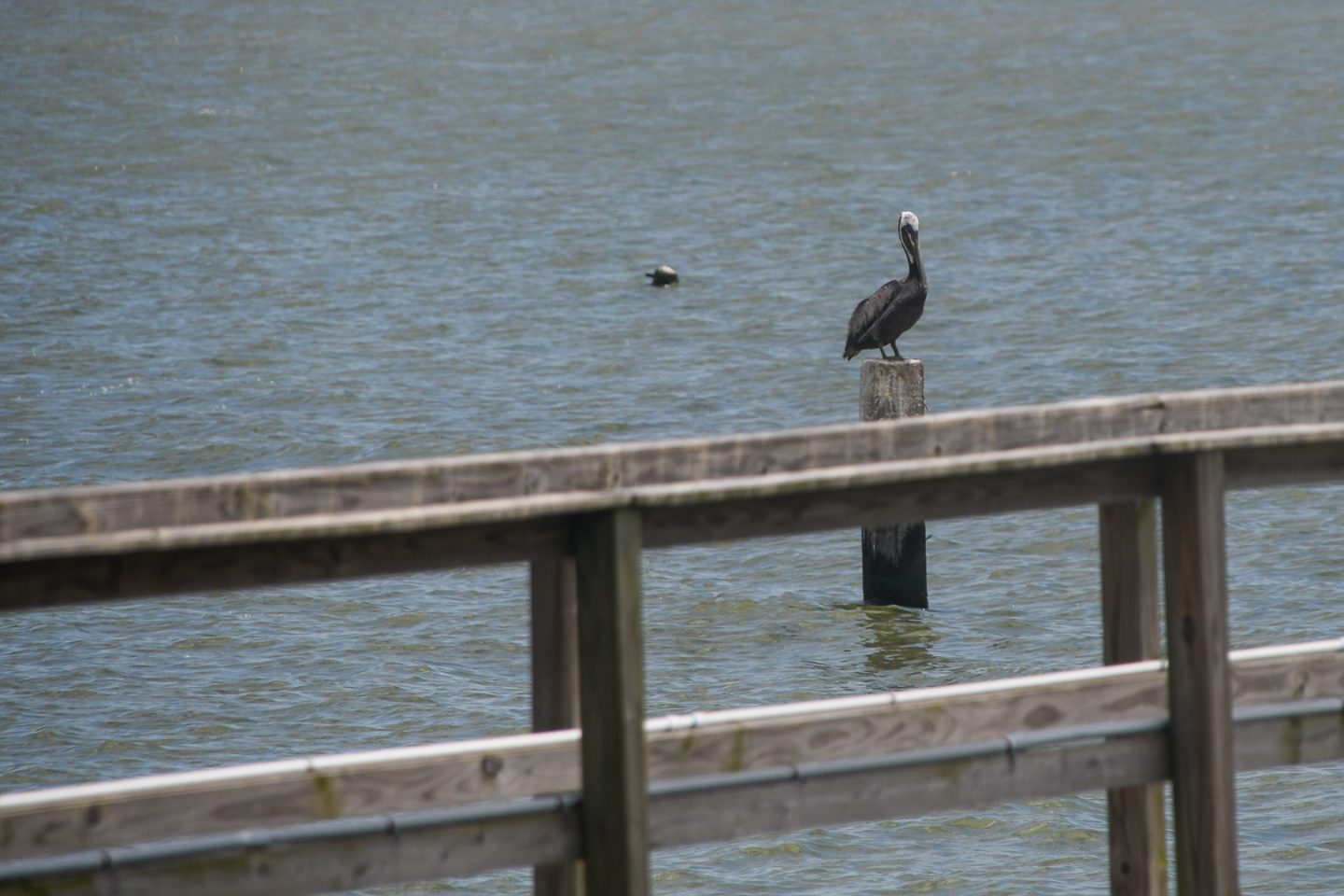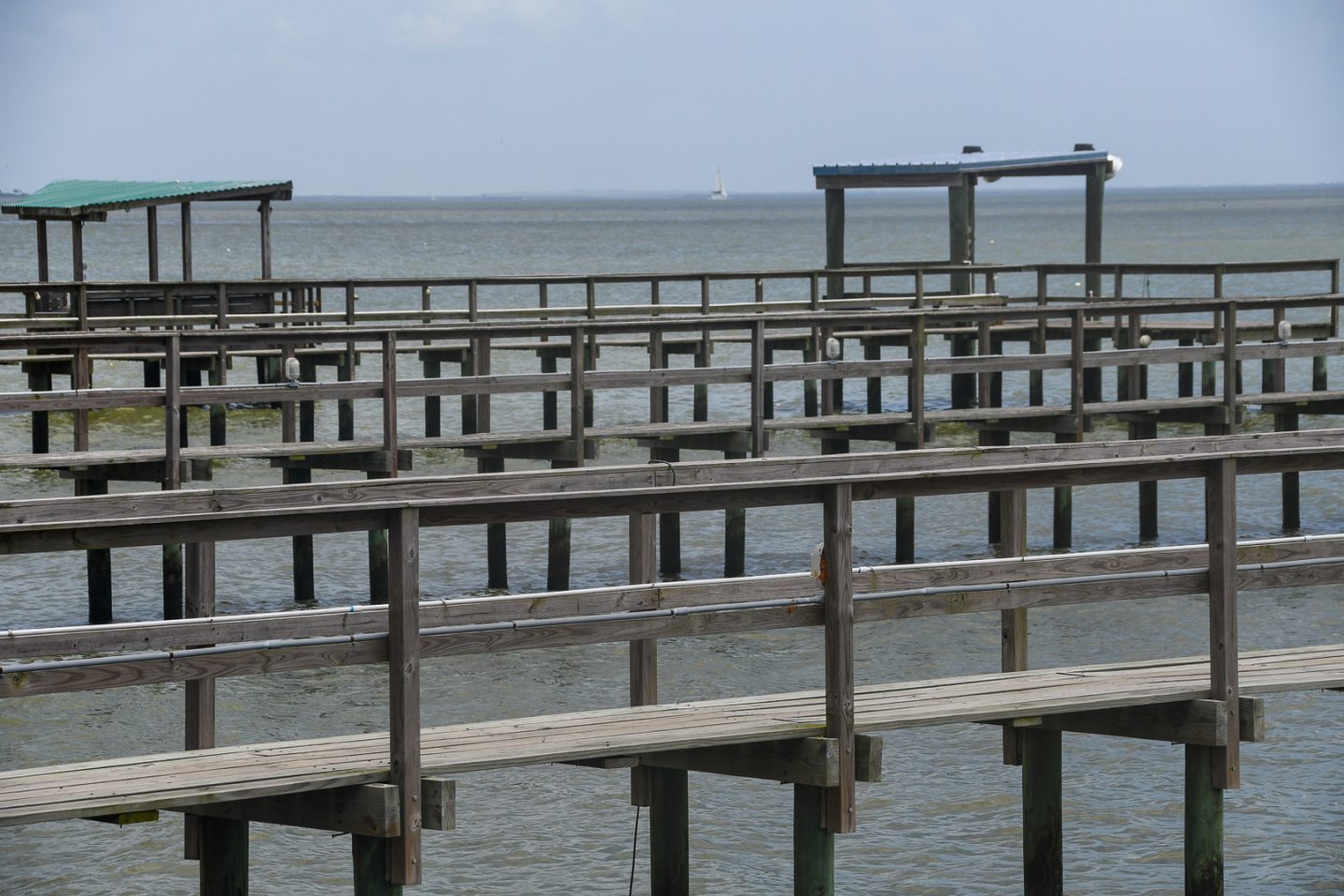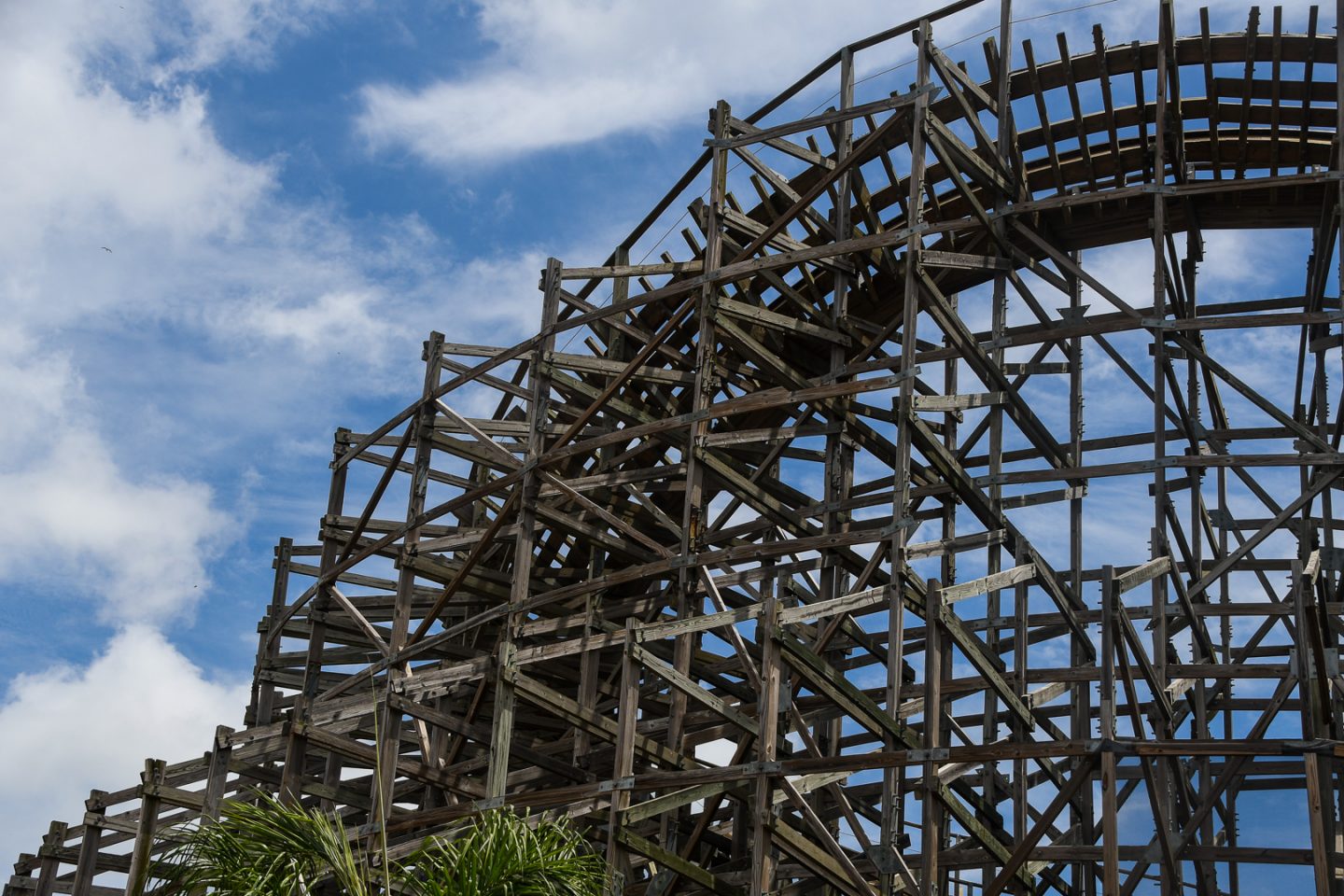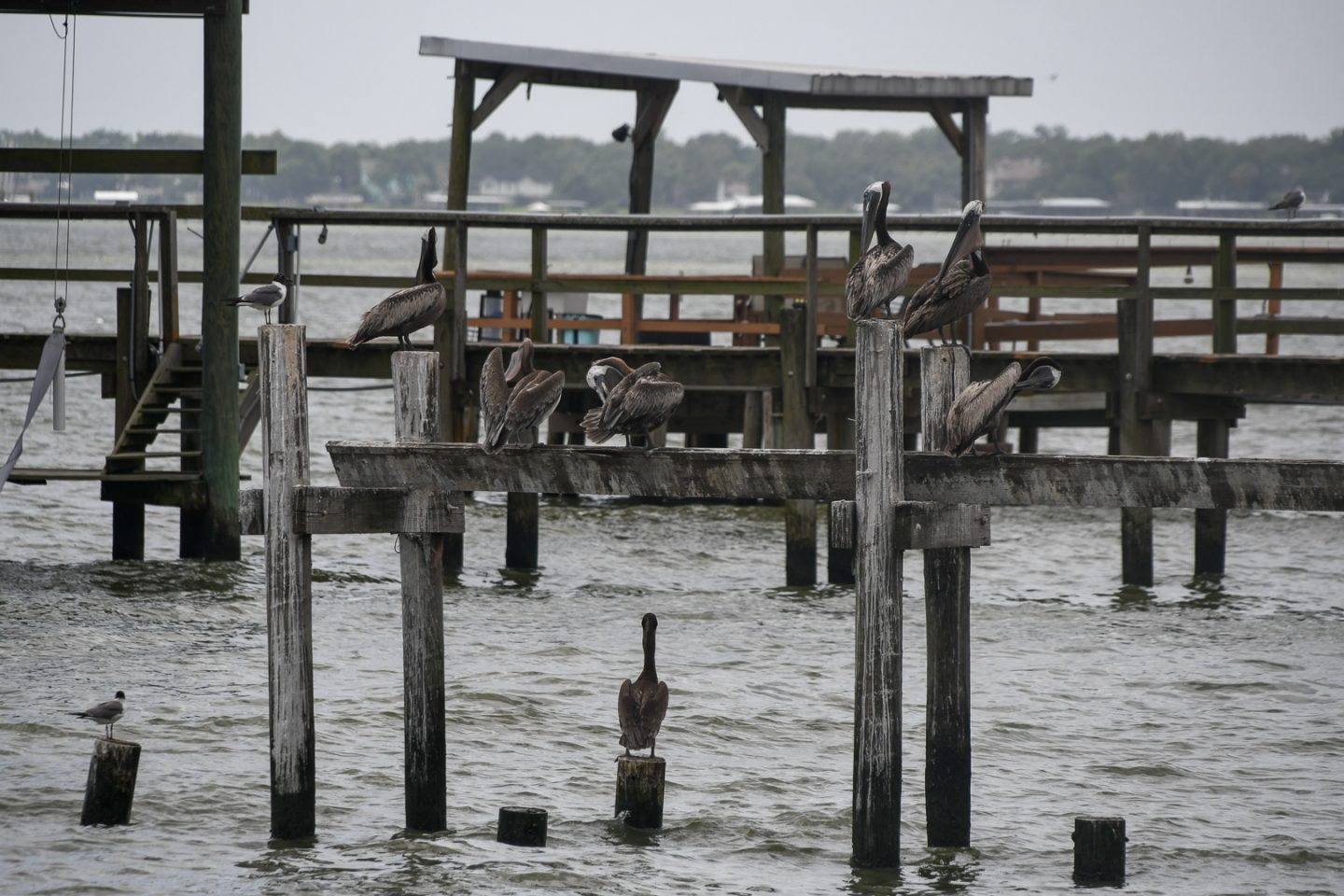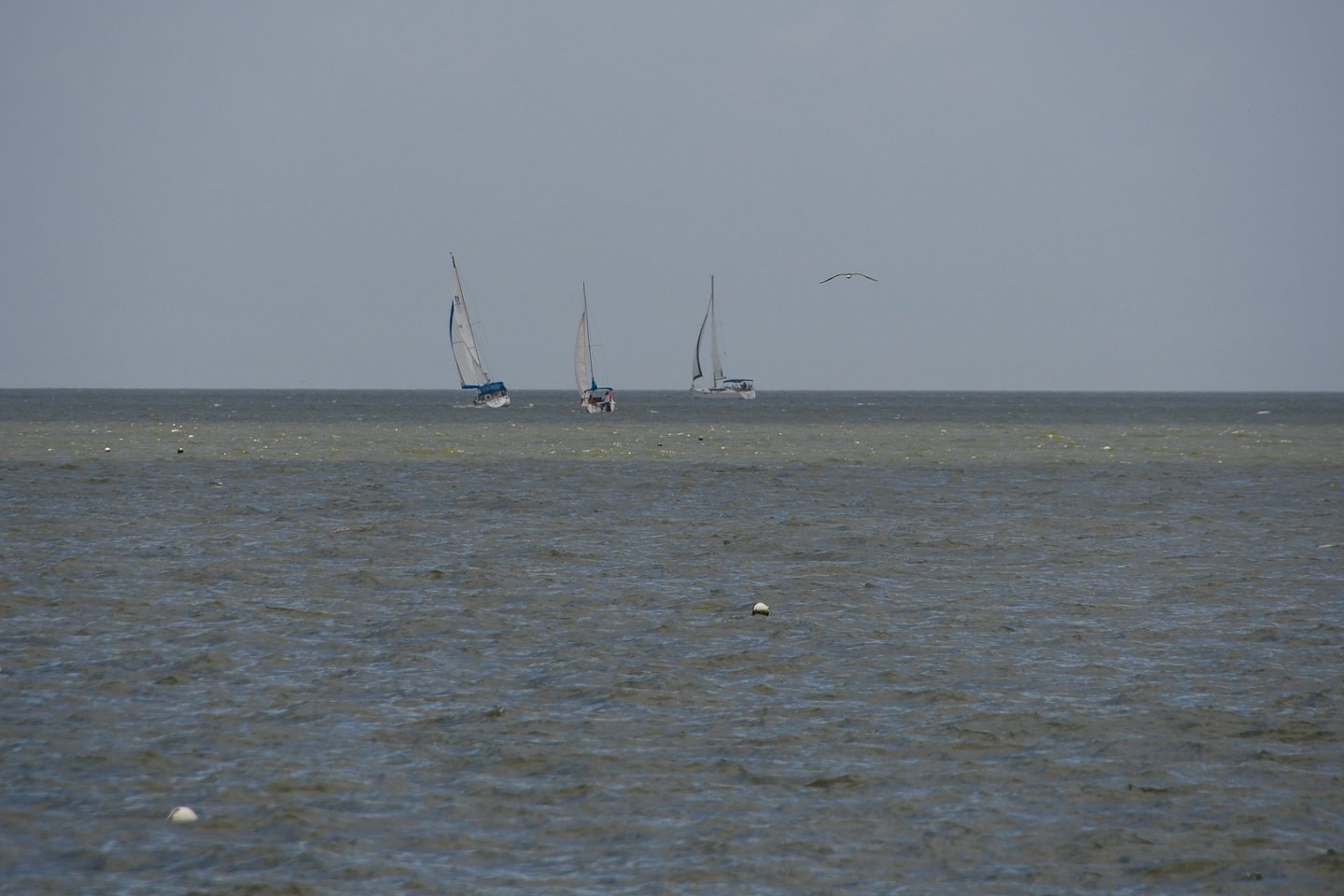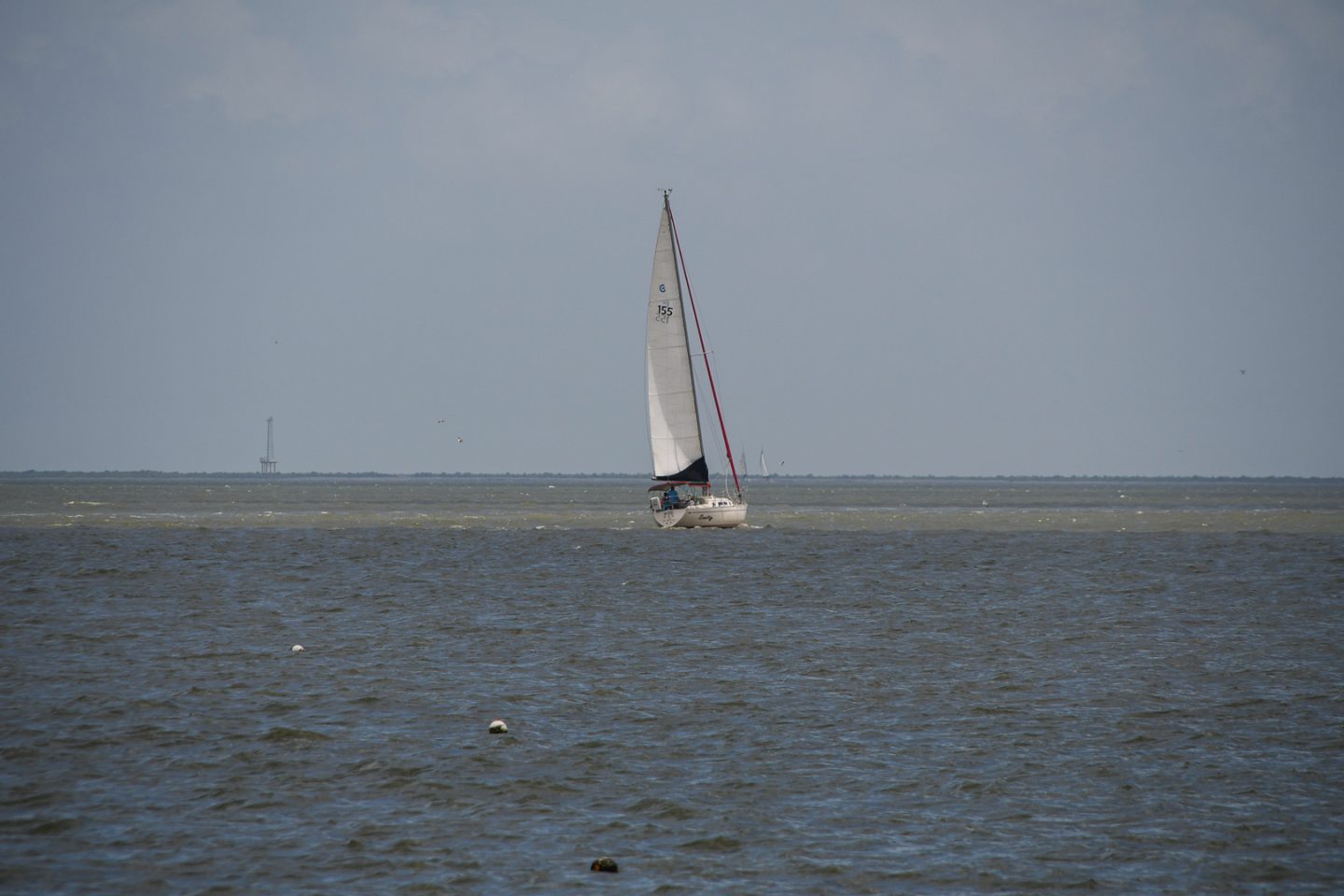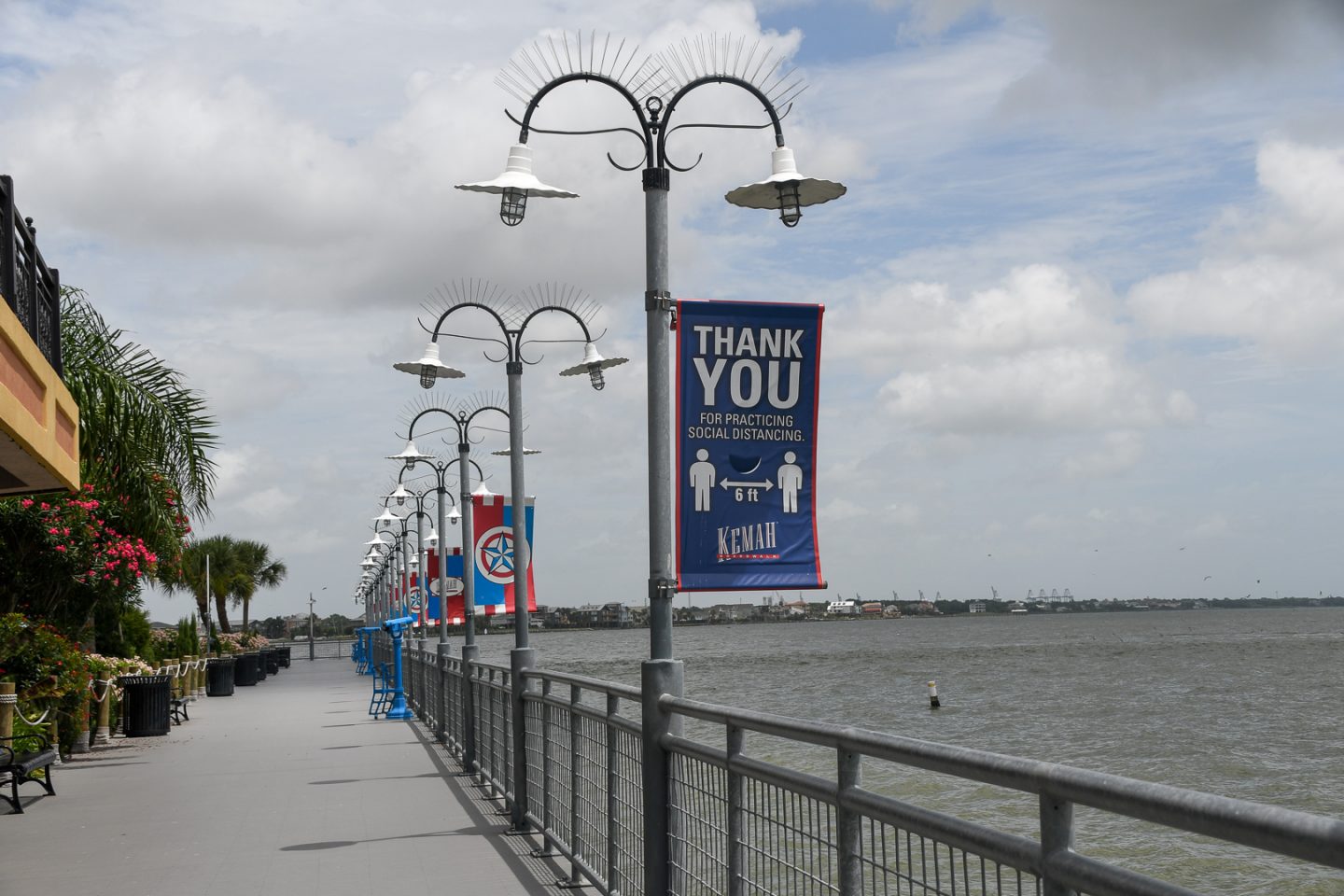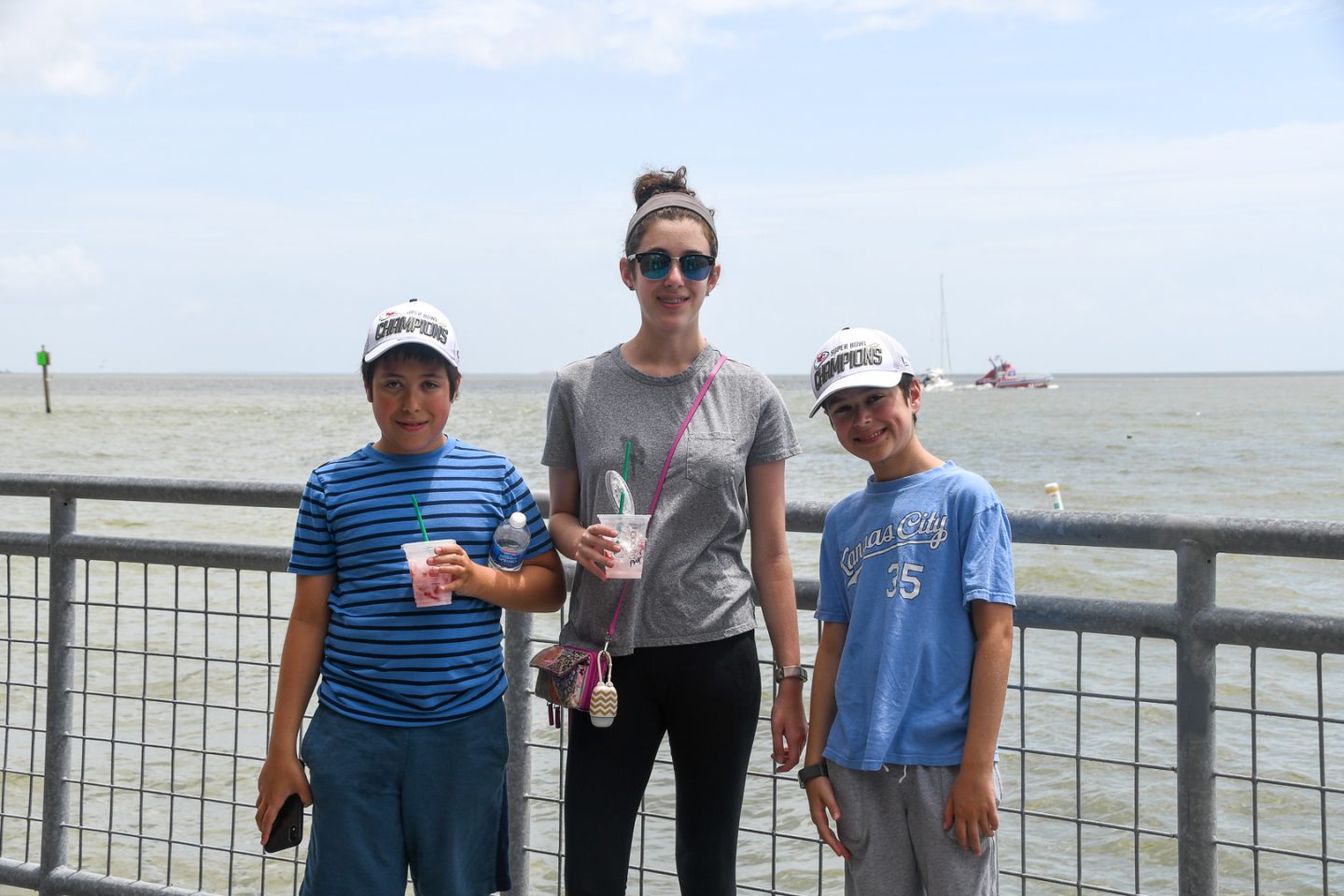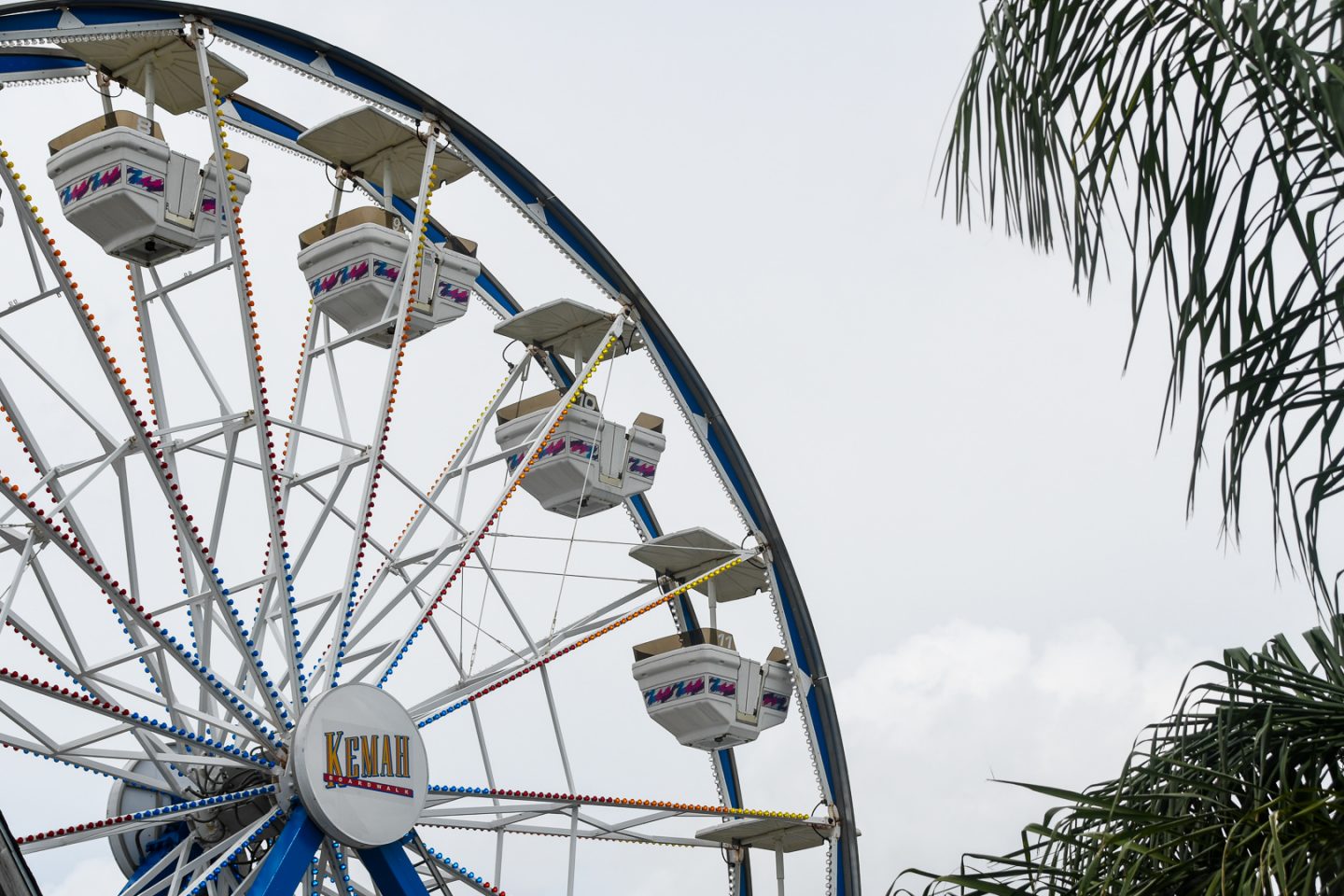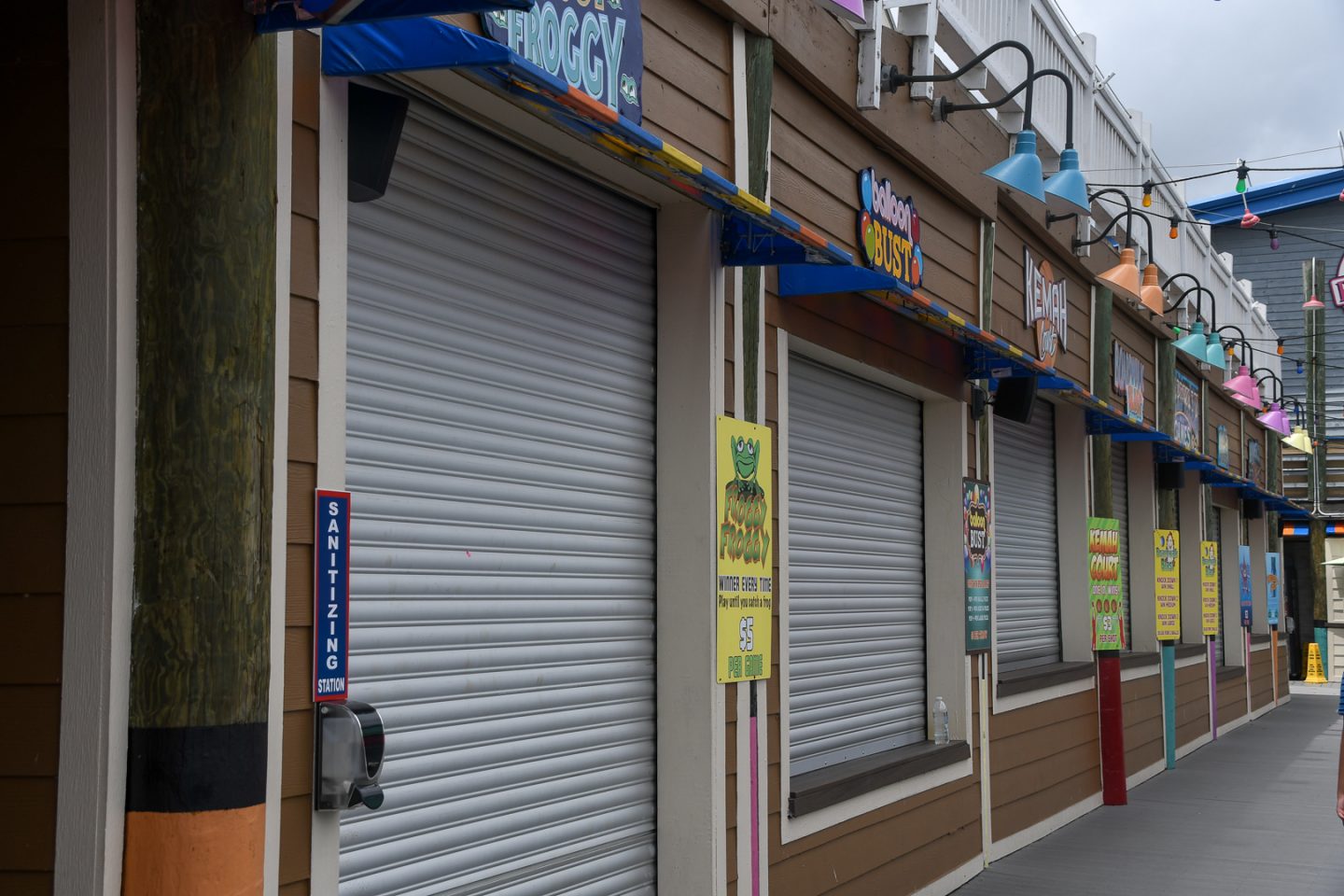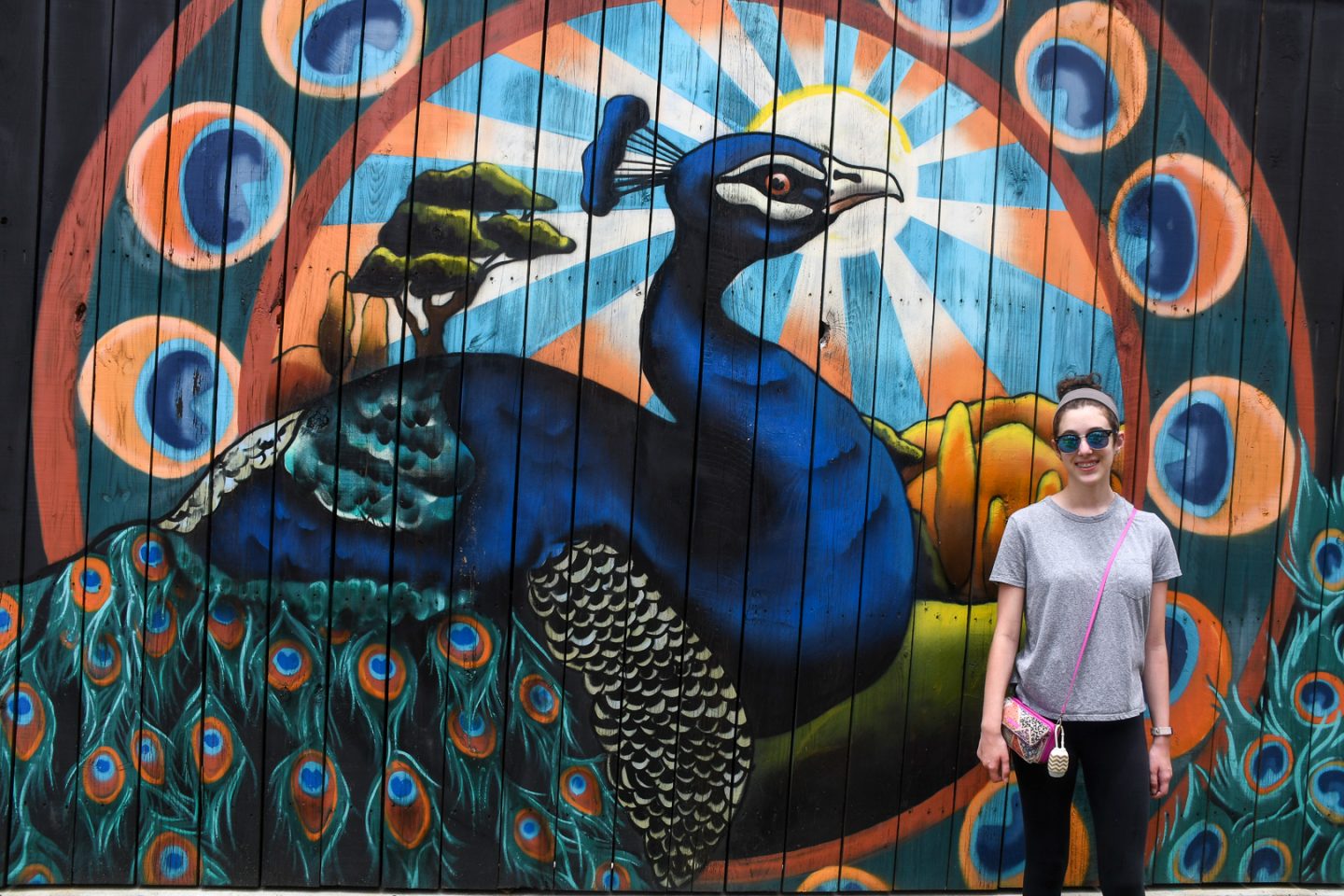 Back at the pool: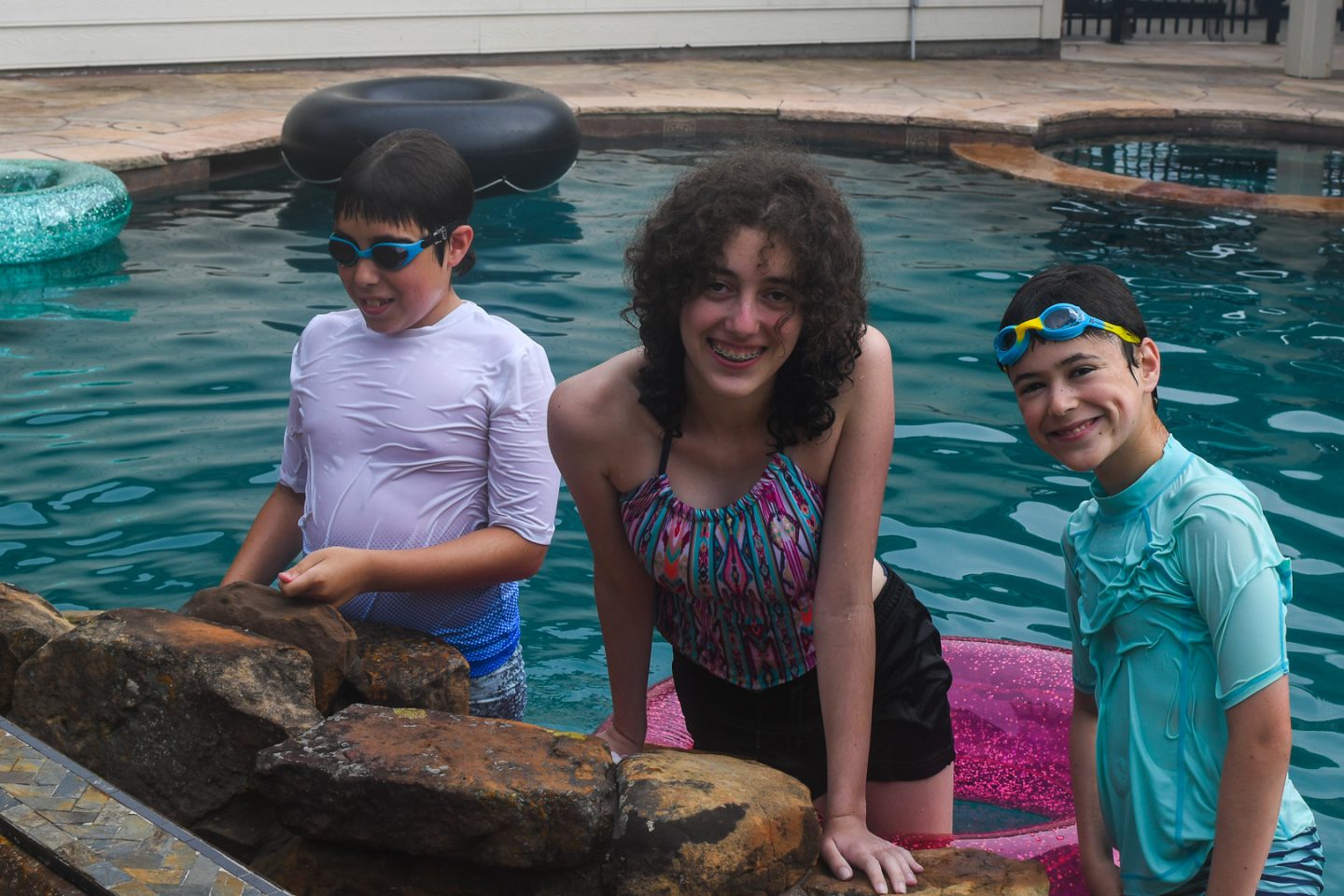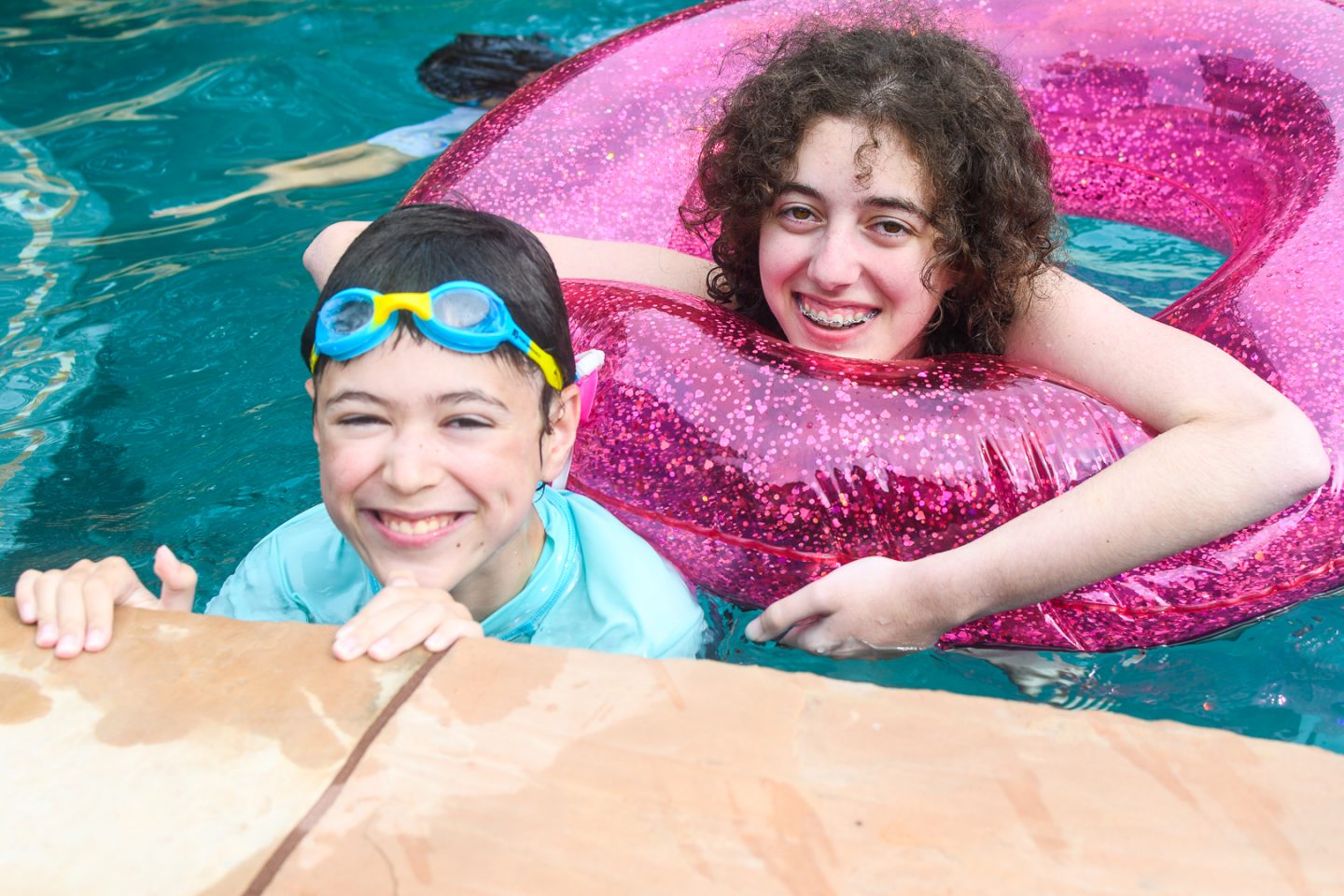 Making s'mores: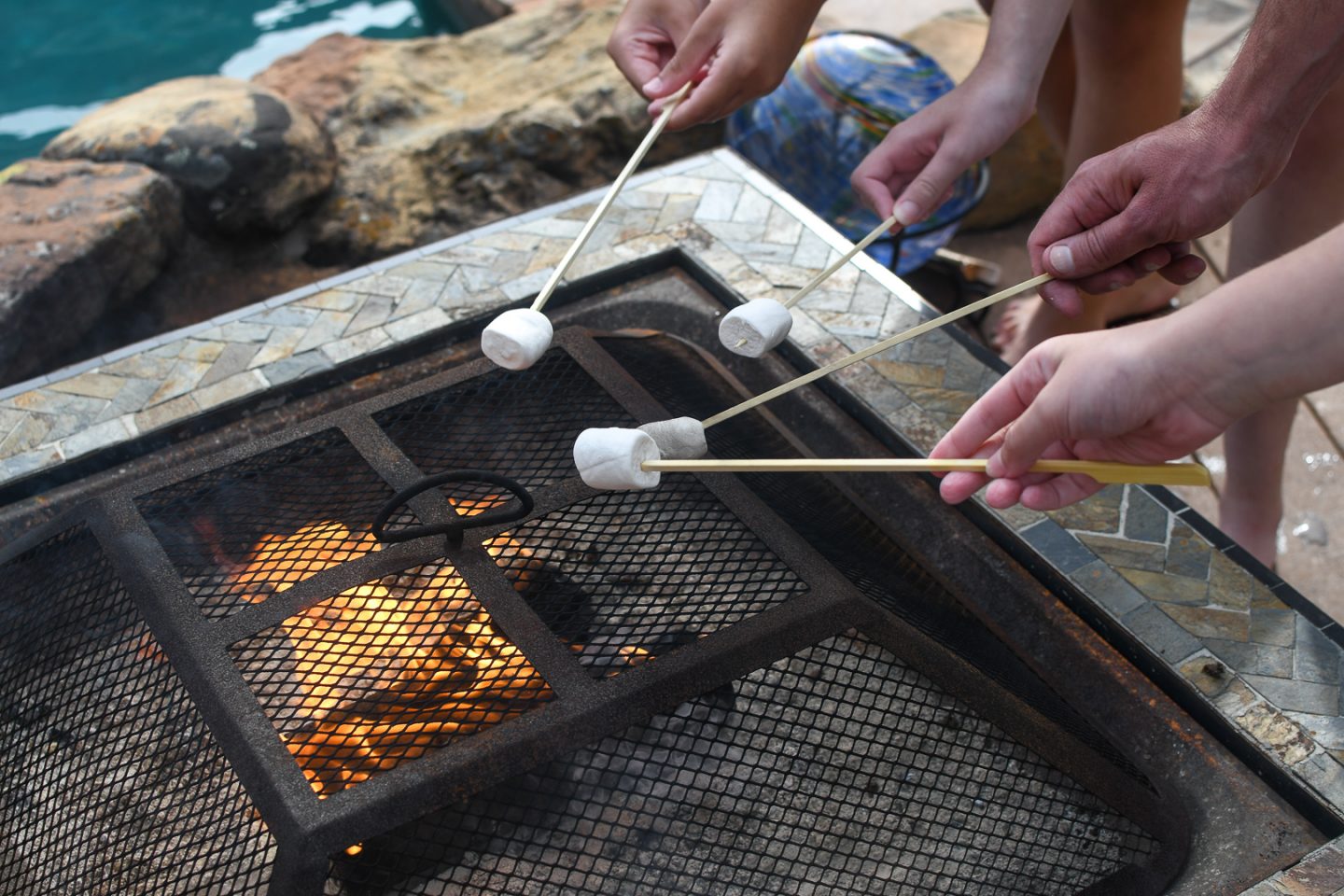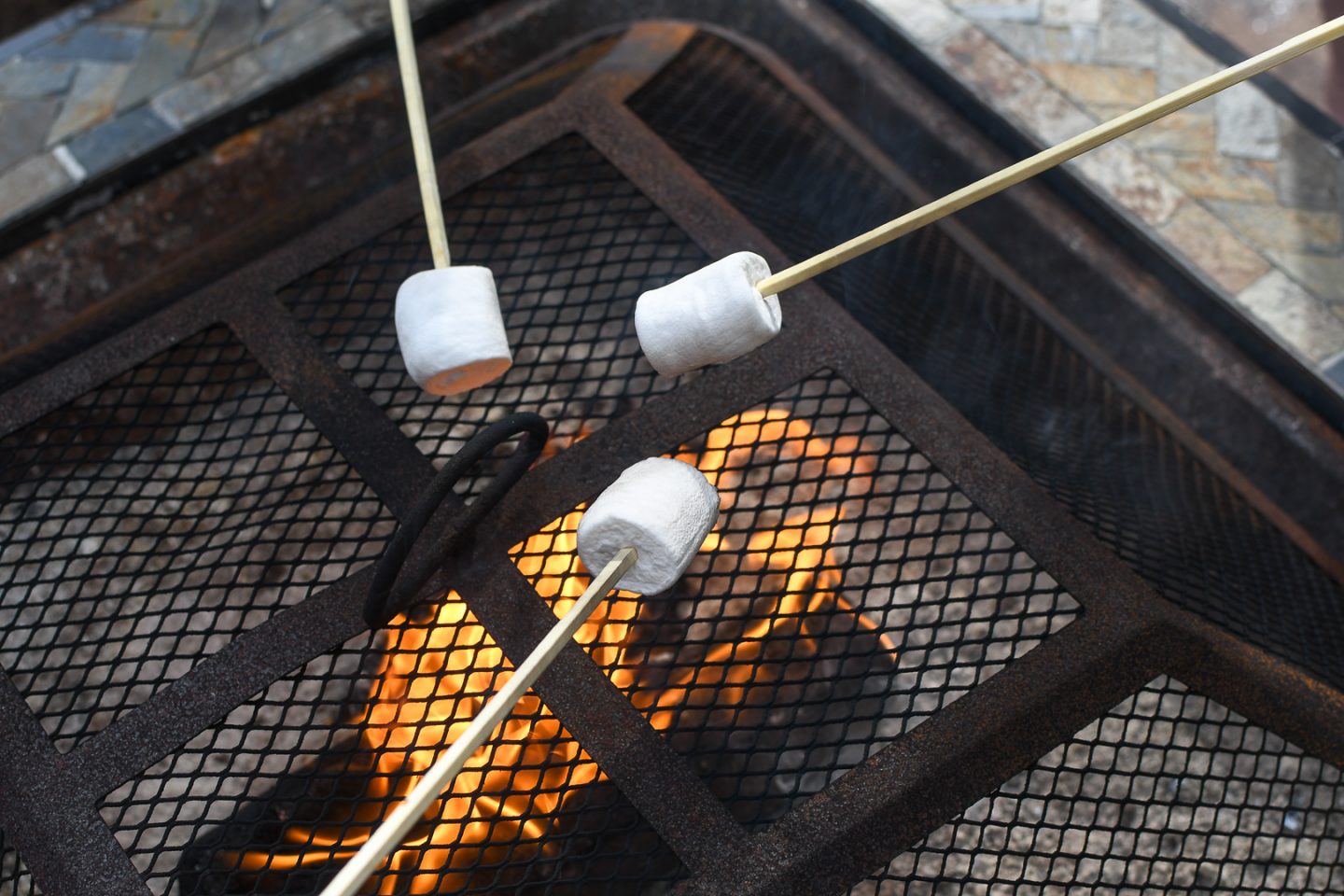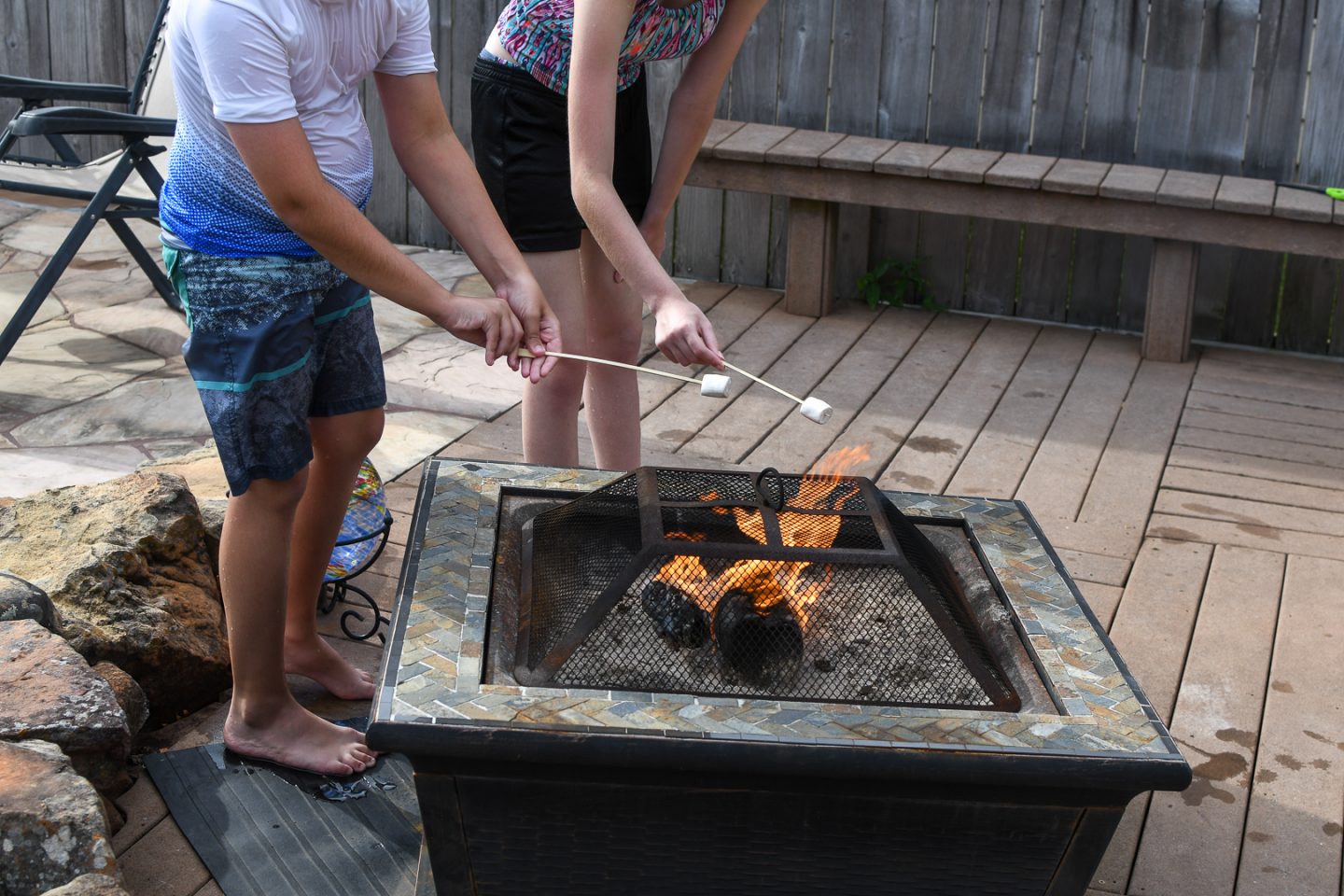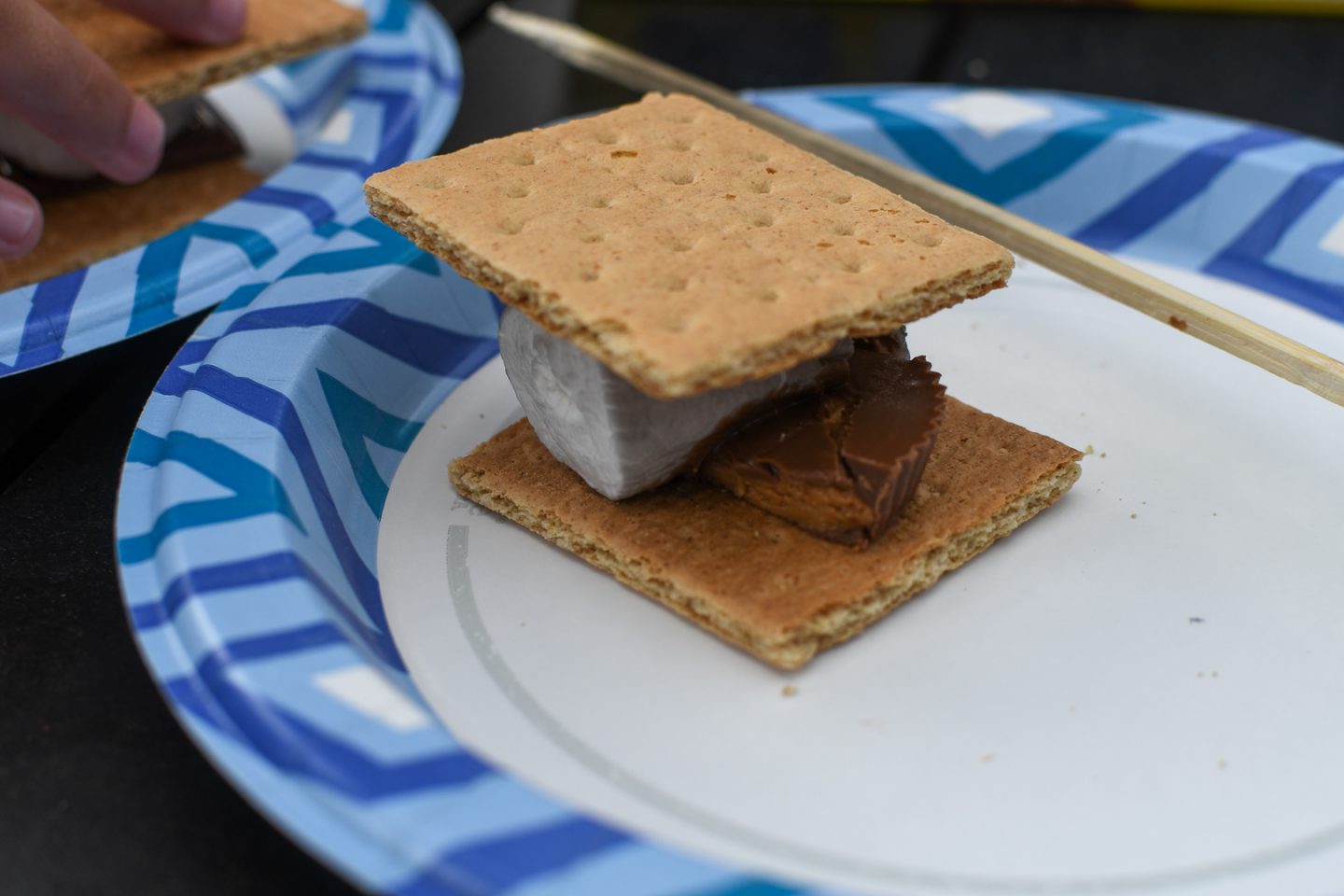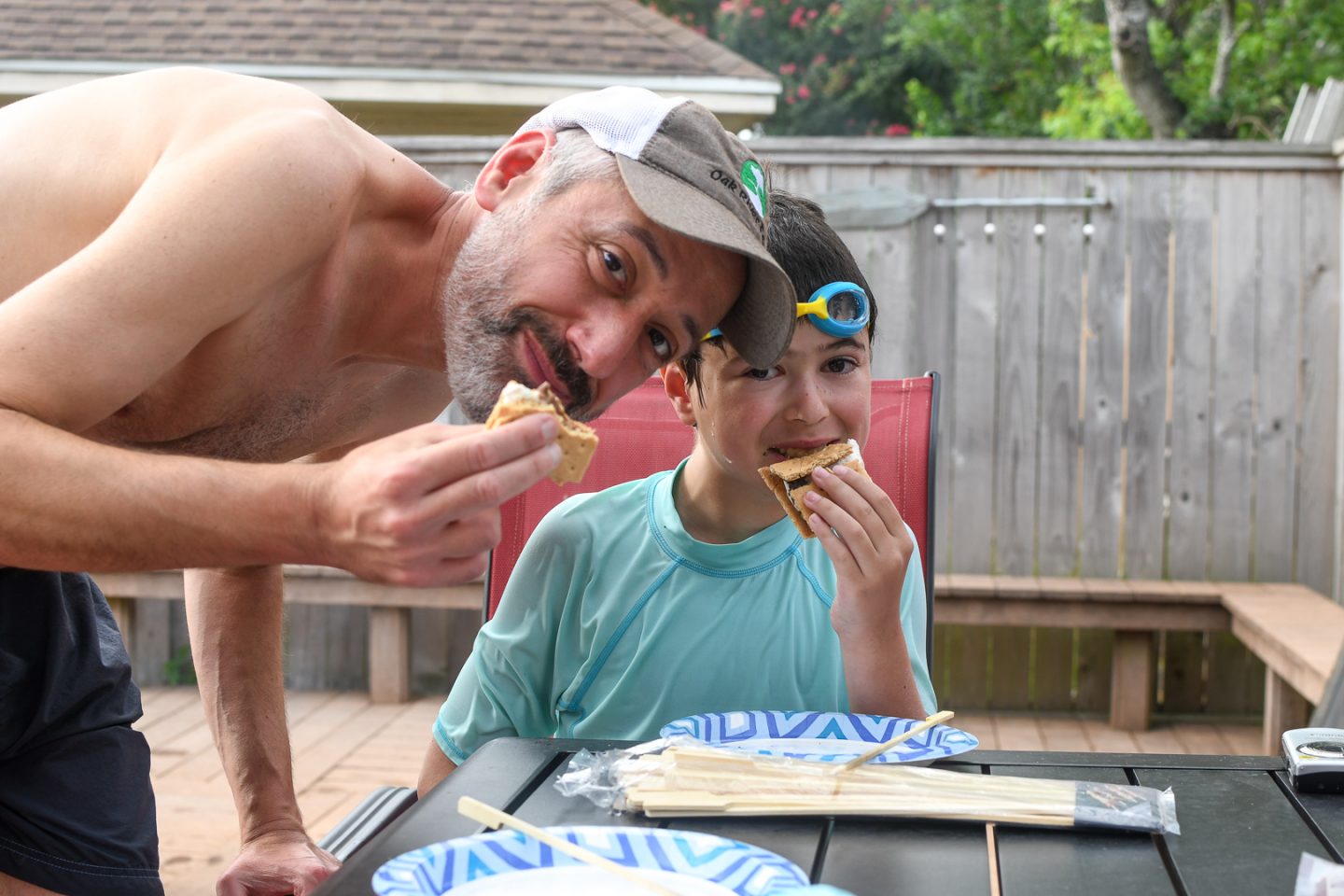 We went to Galveston and rented a golf cart to ride around in. It was a colorful little town!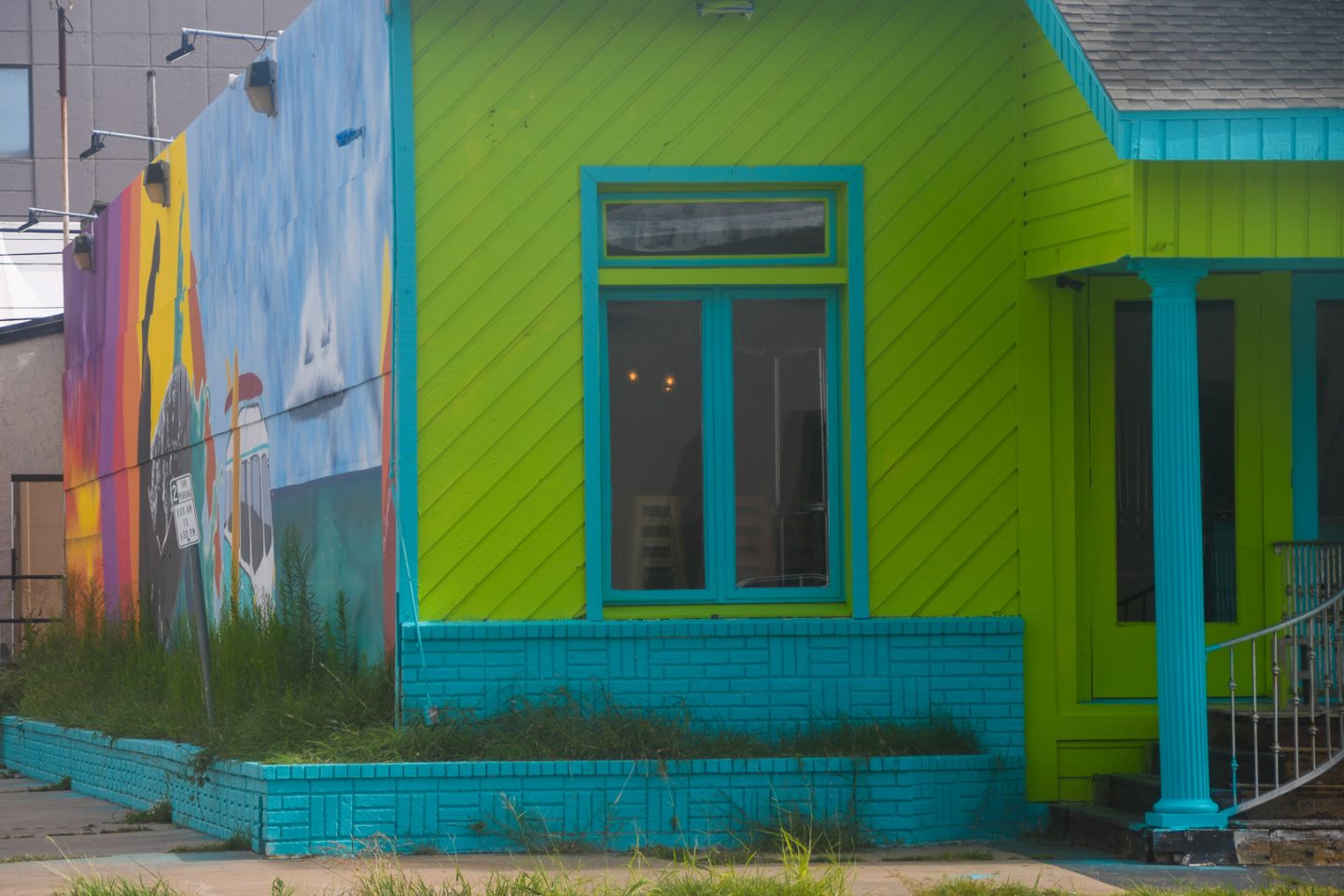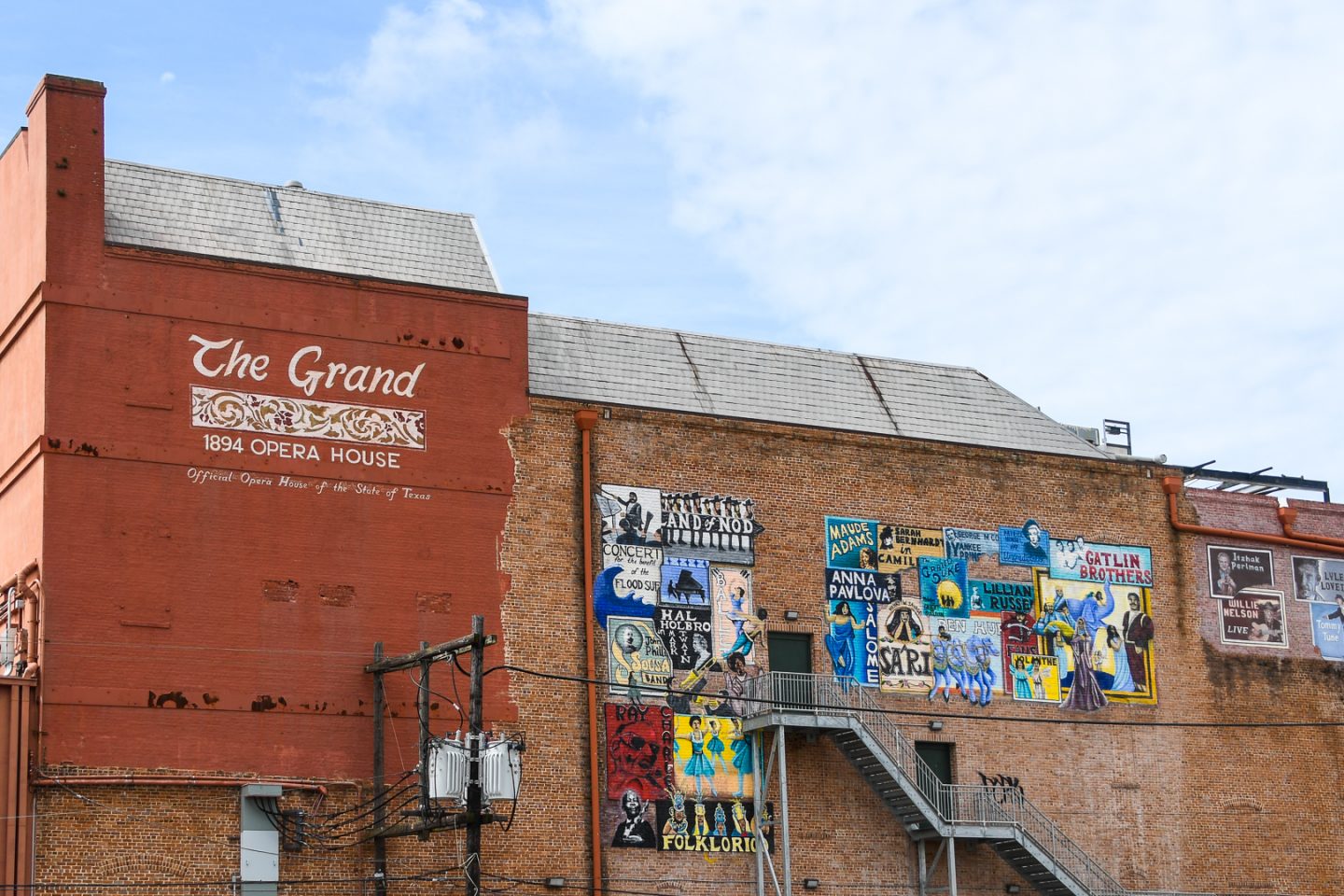 We were on the look out for these carvings that were made from trees that had been destroyed by a hurricane.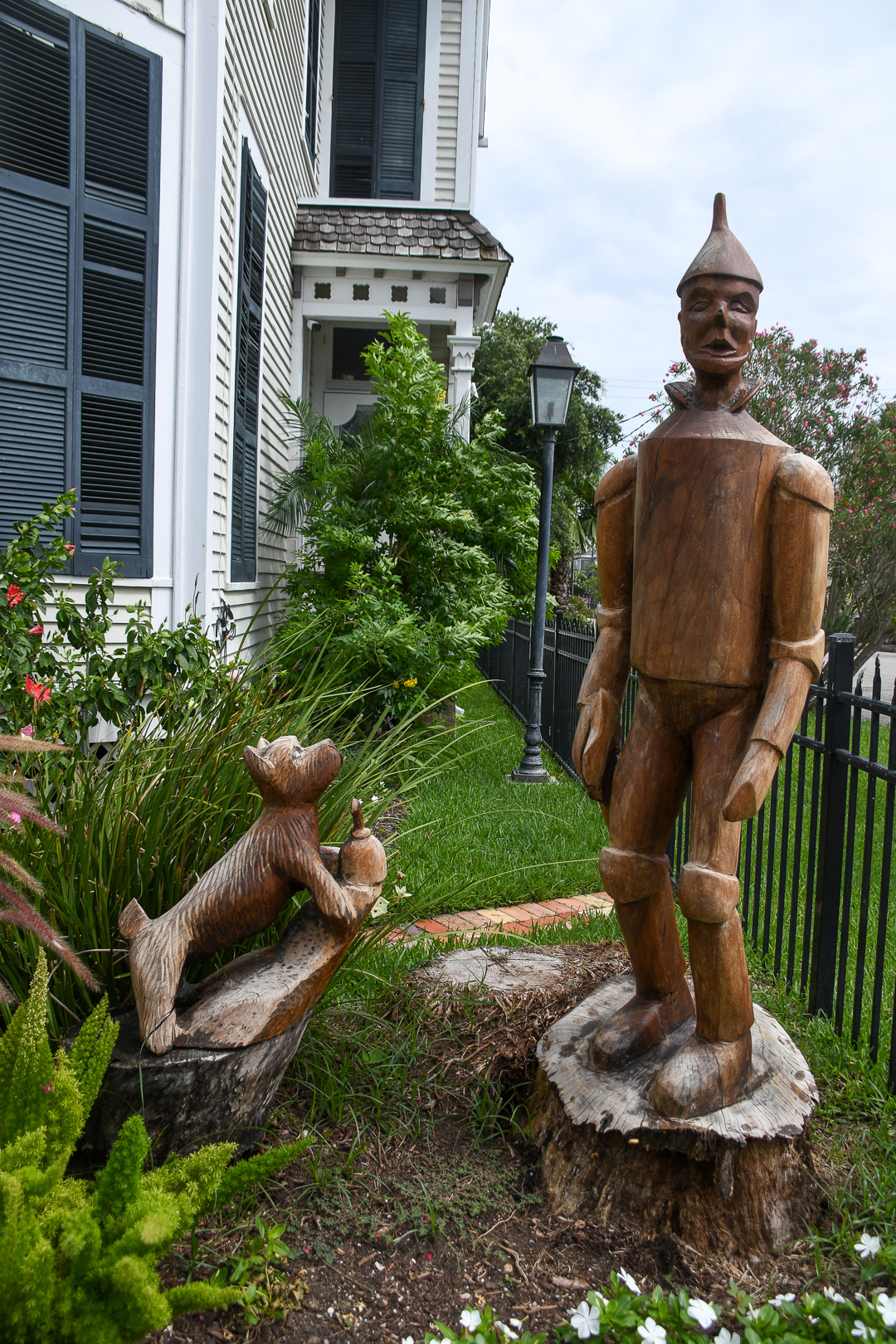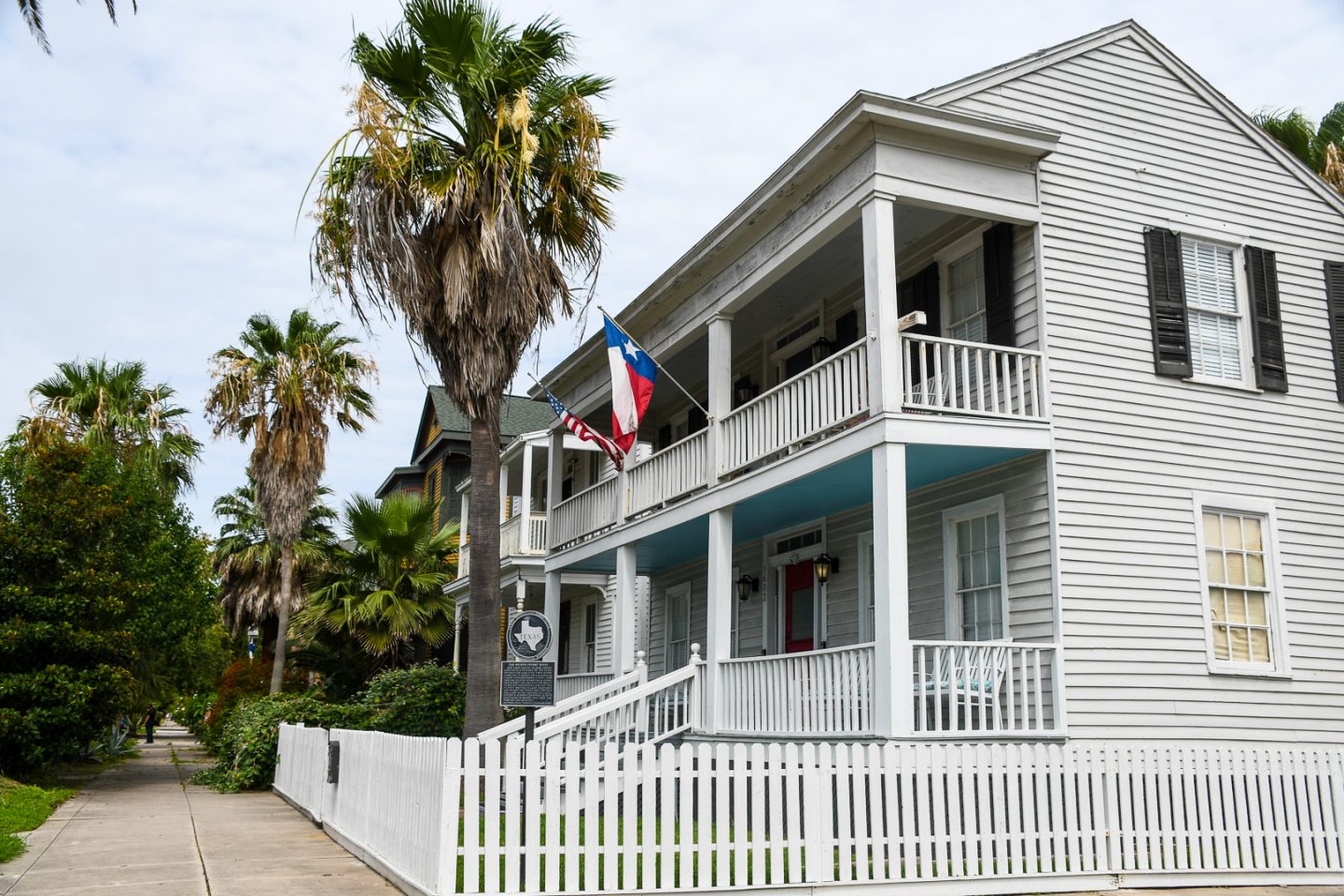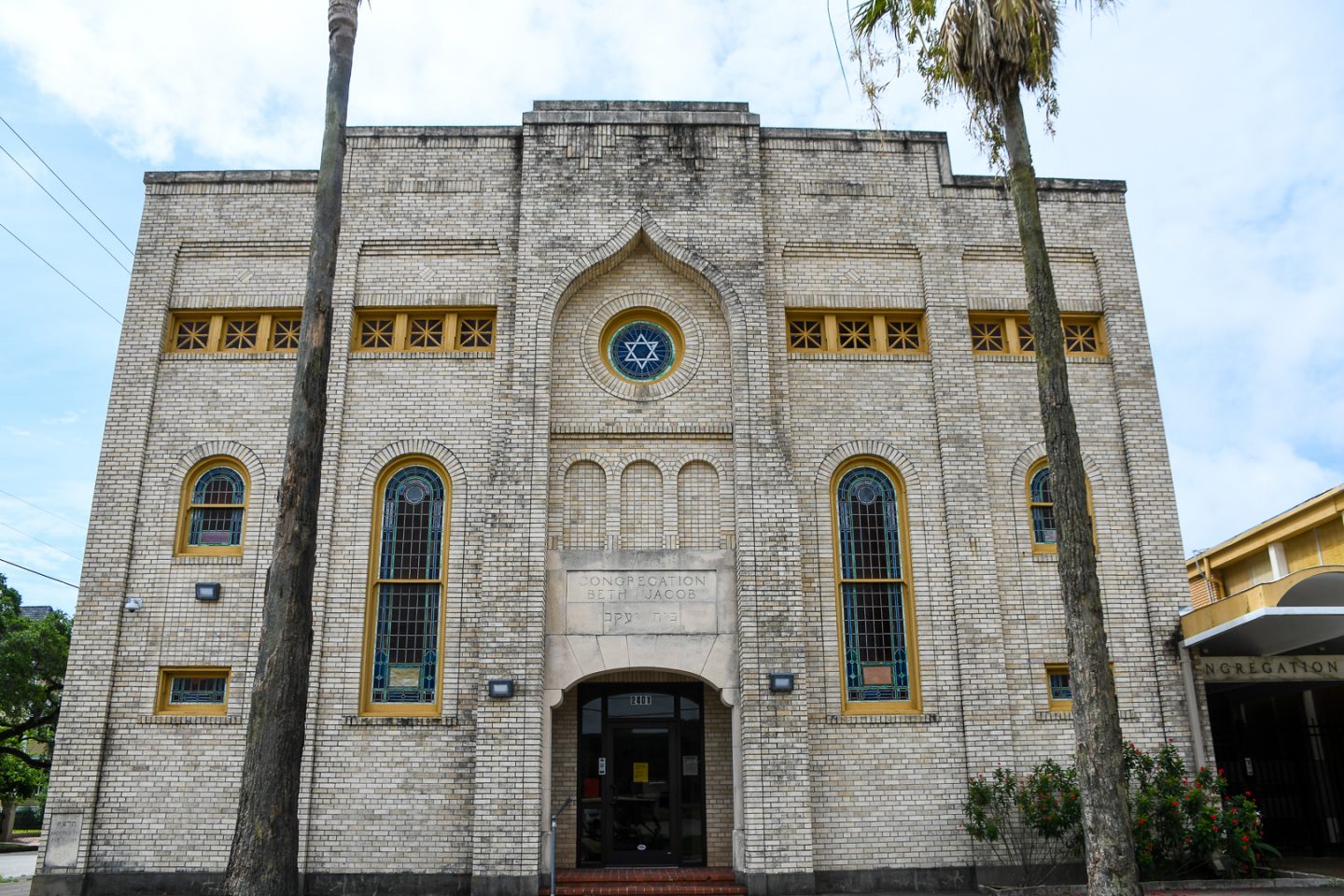 The Galveston pier: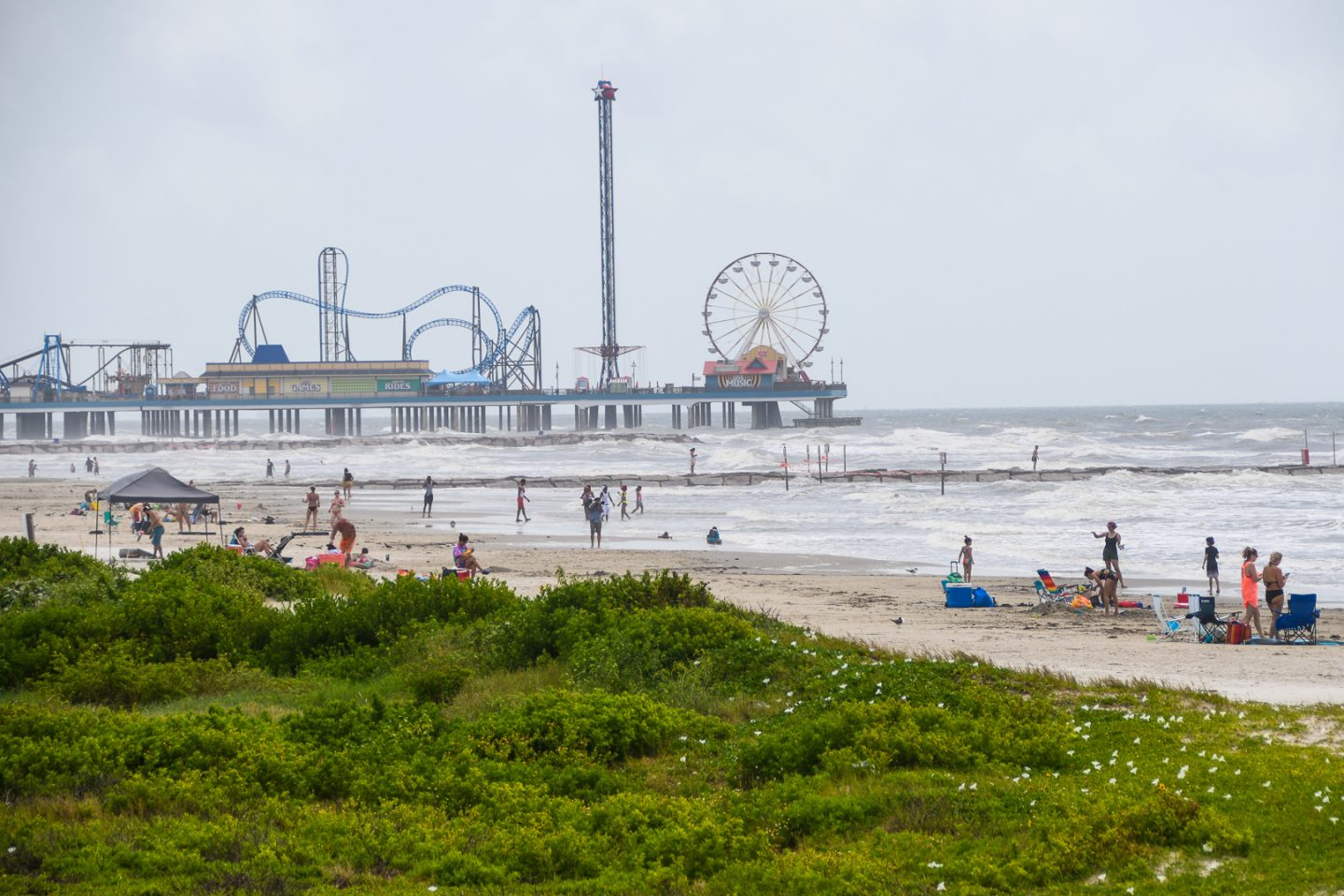 We walked down to the ocean but didn't stay very long. It wasn't crowded, but it was windy!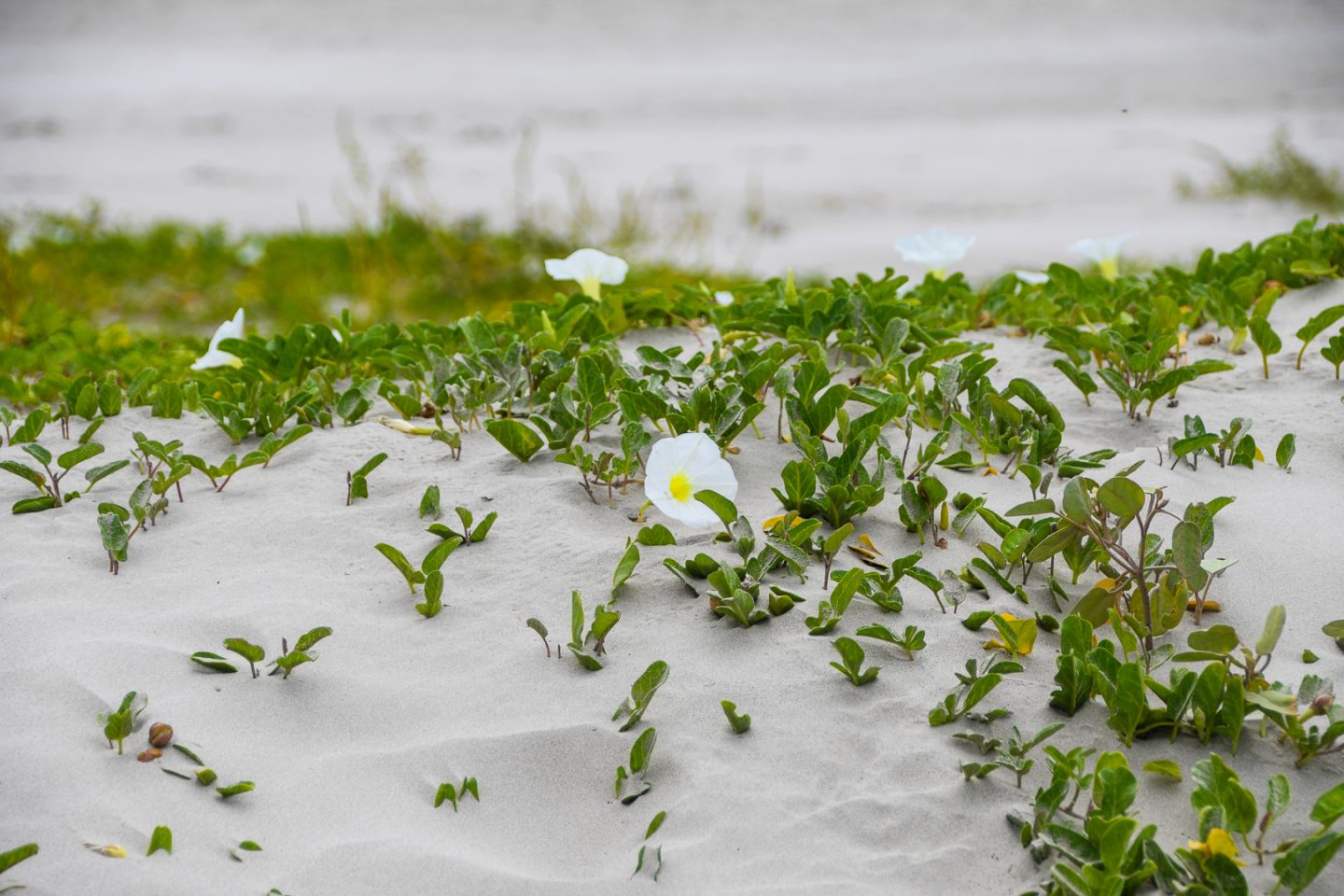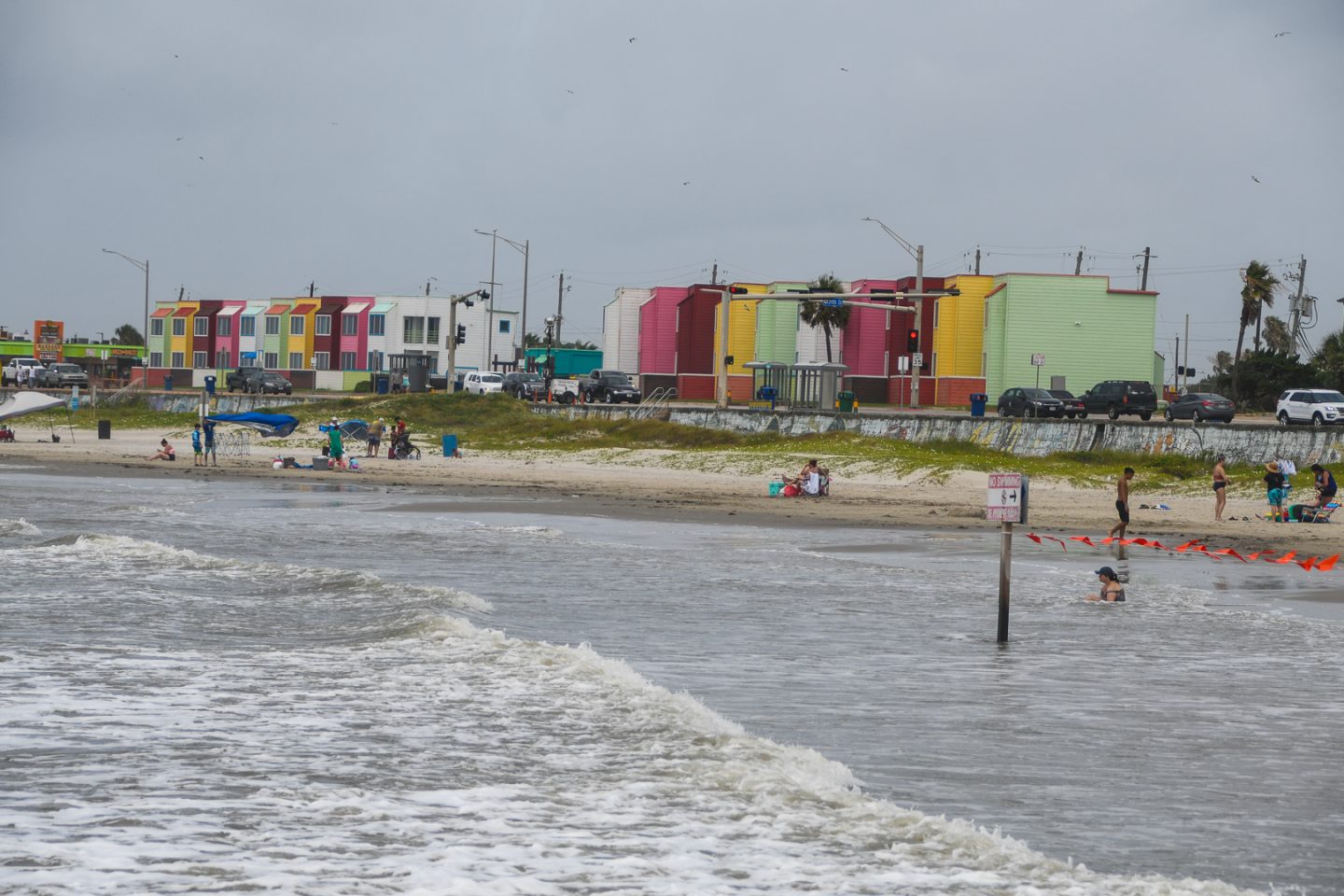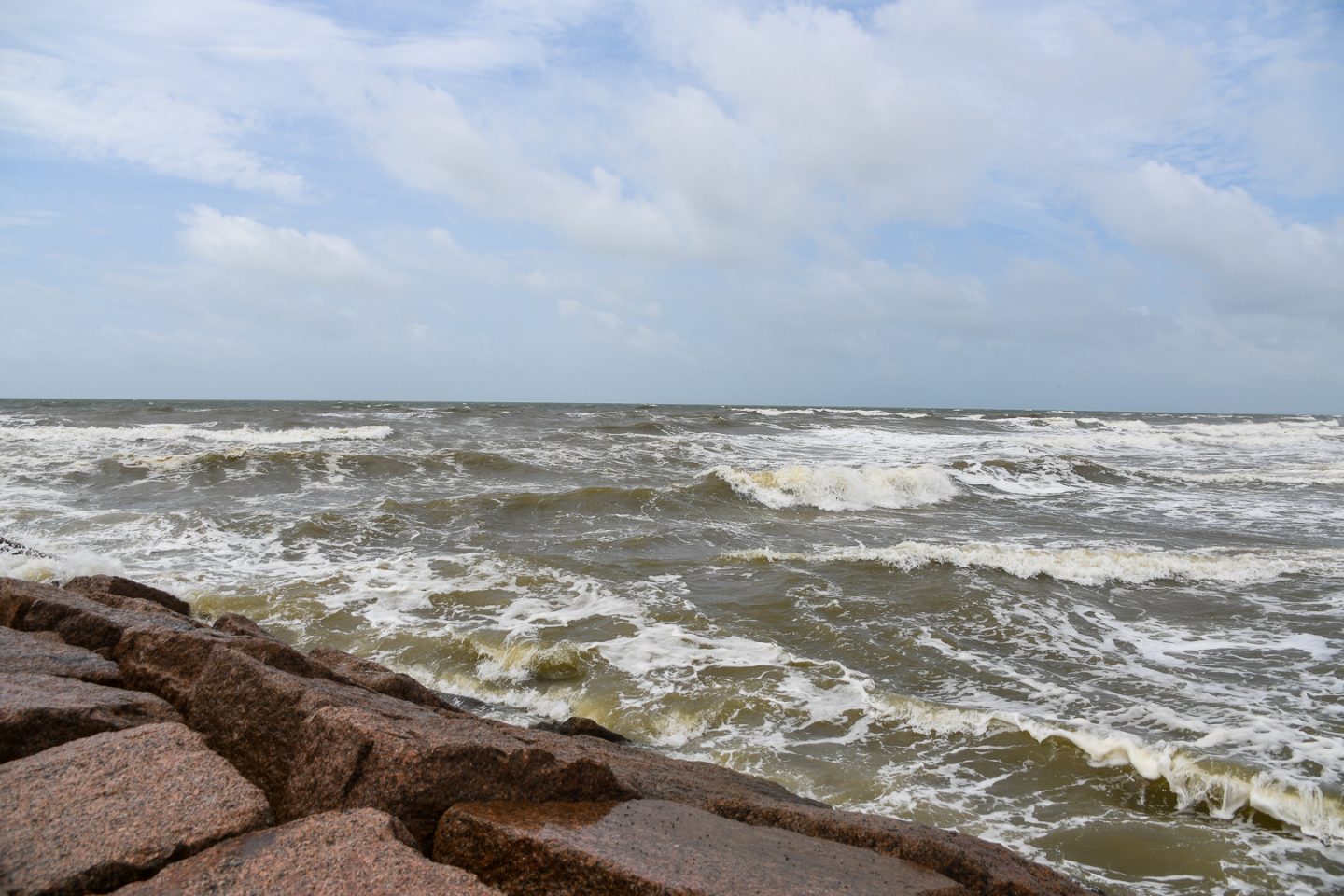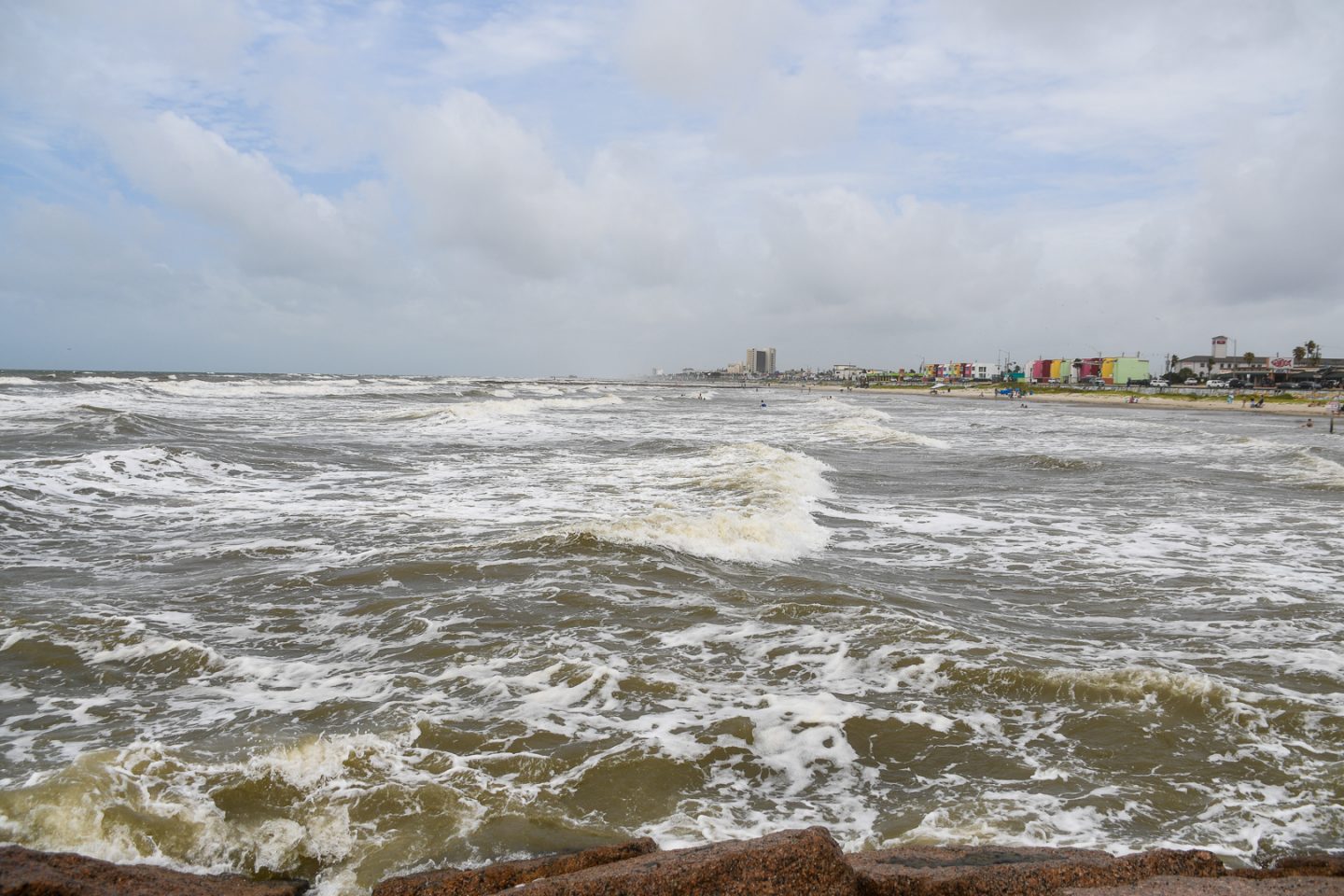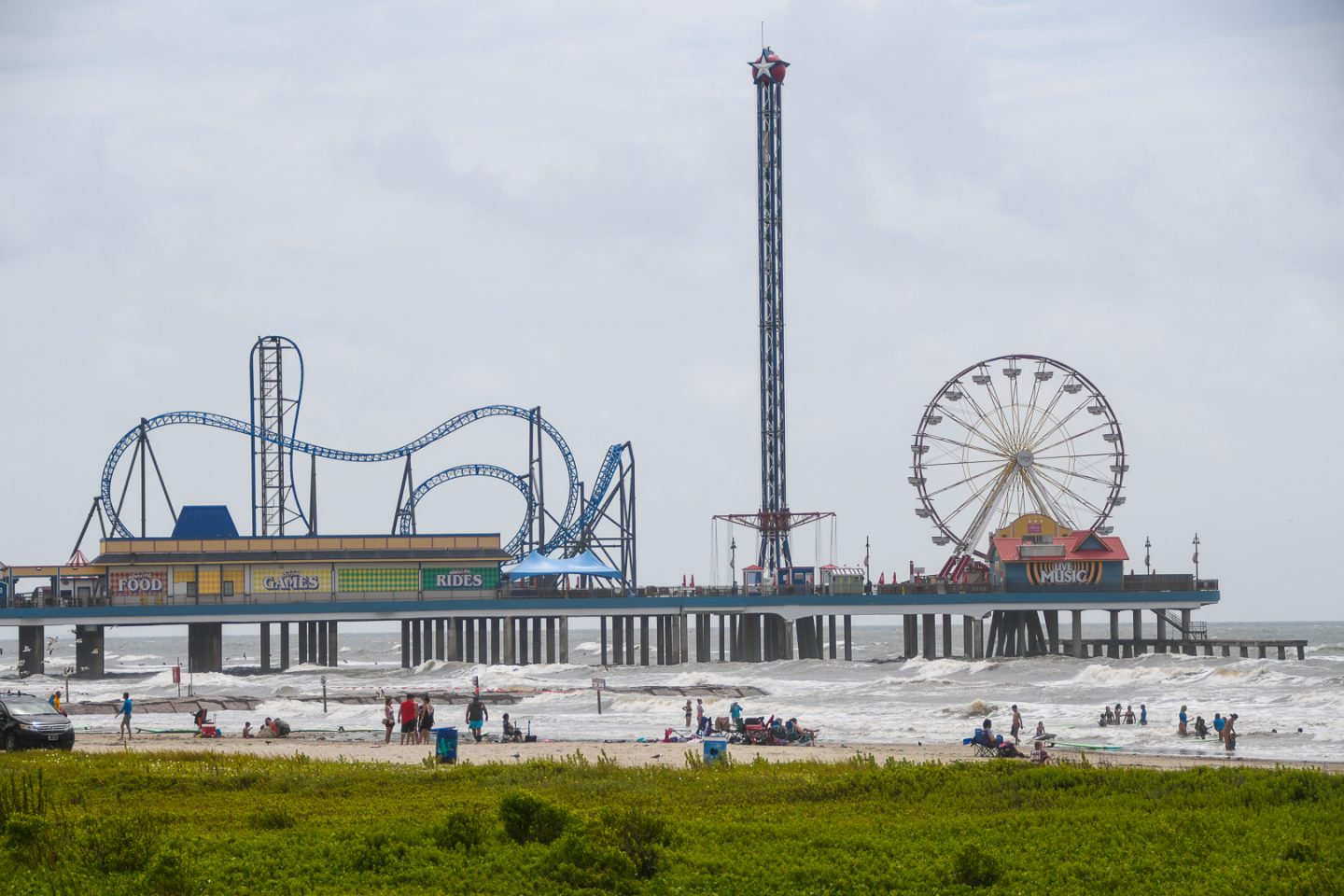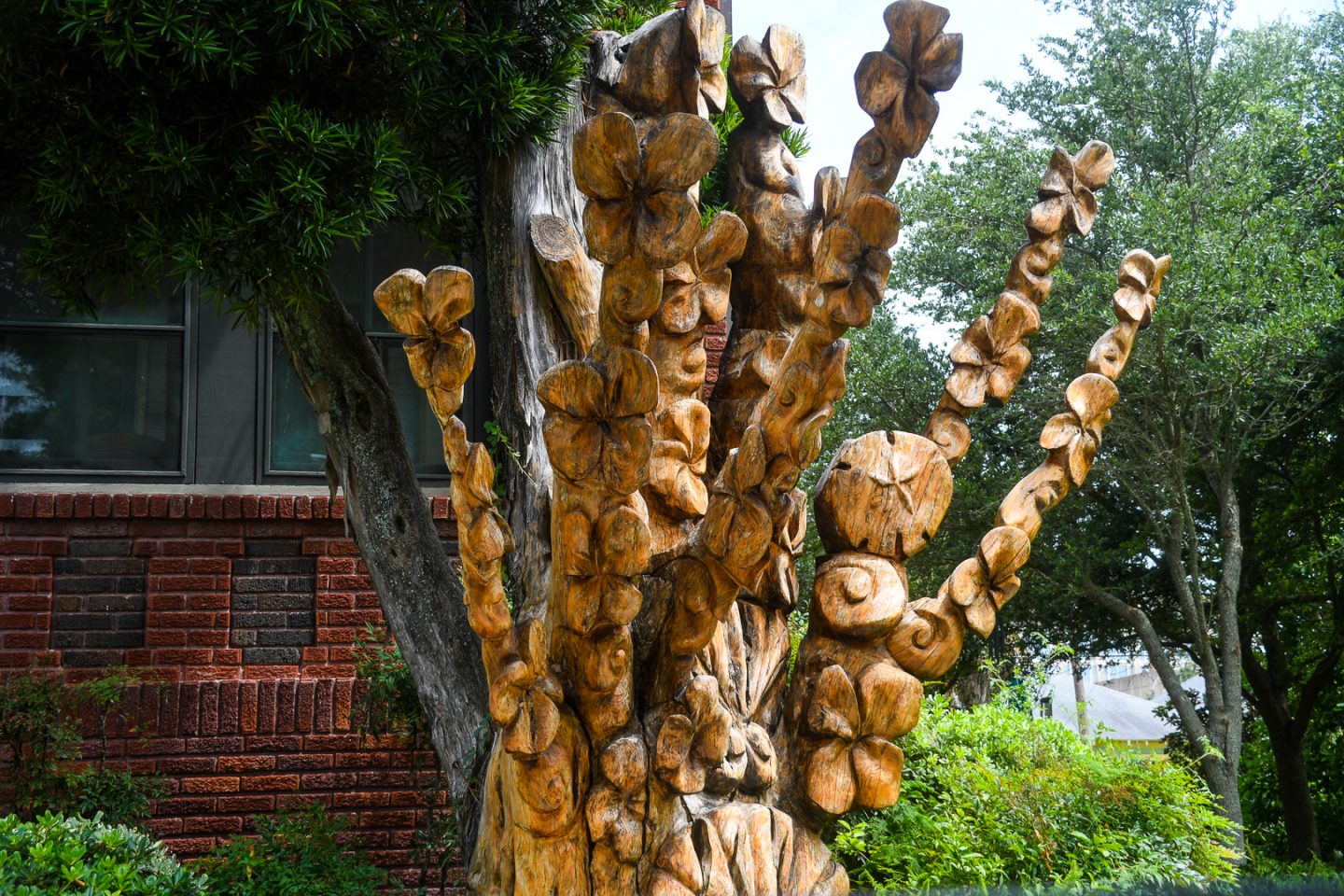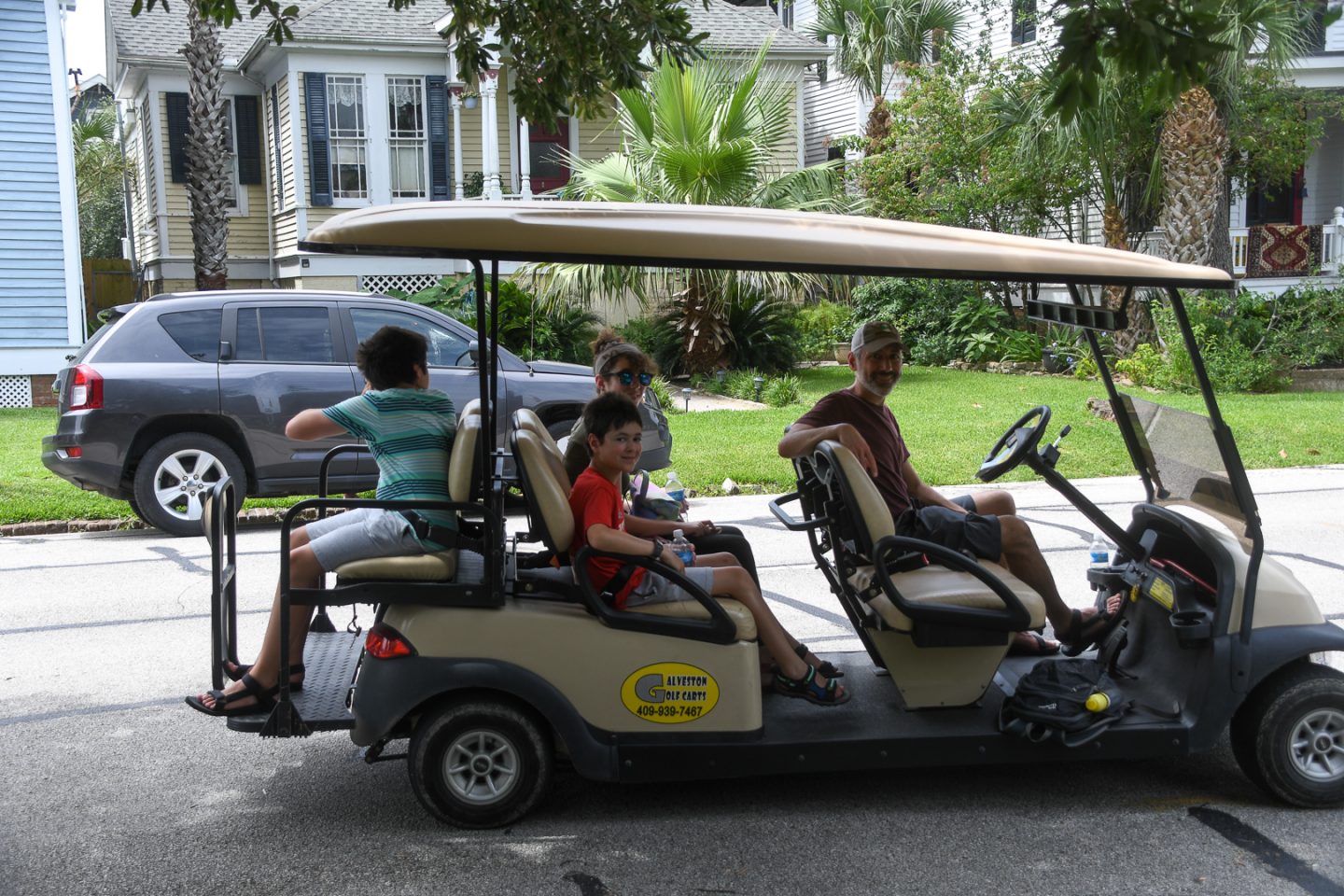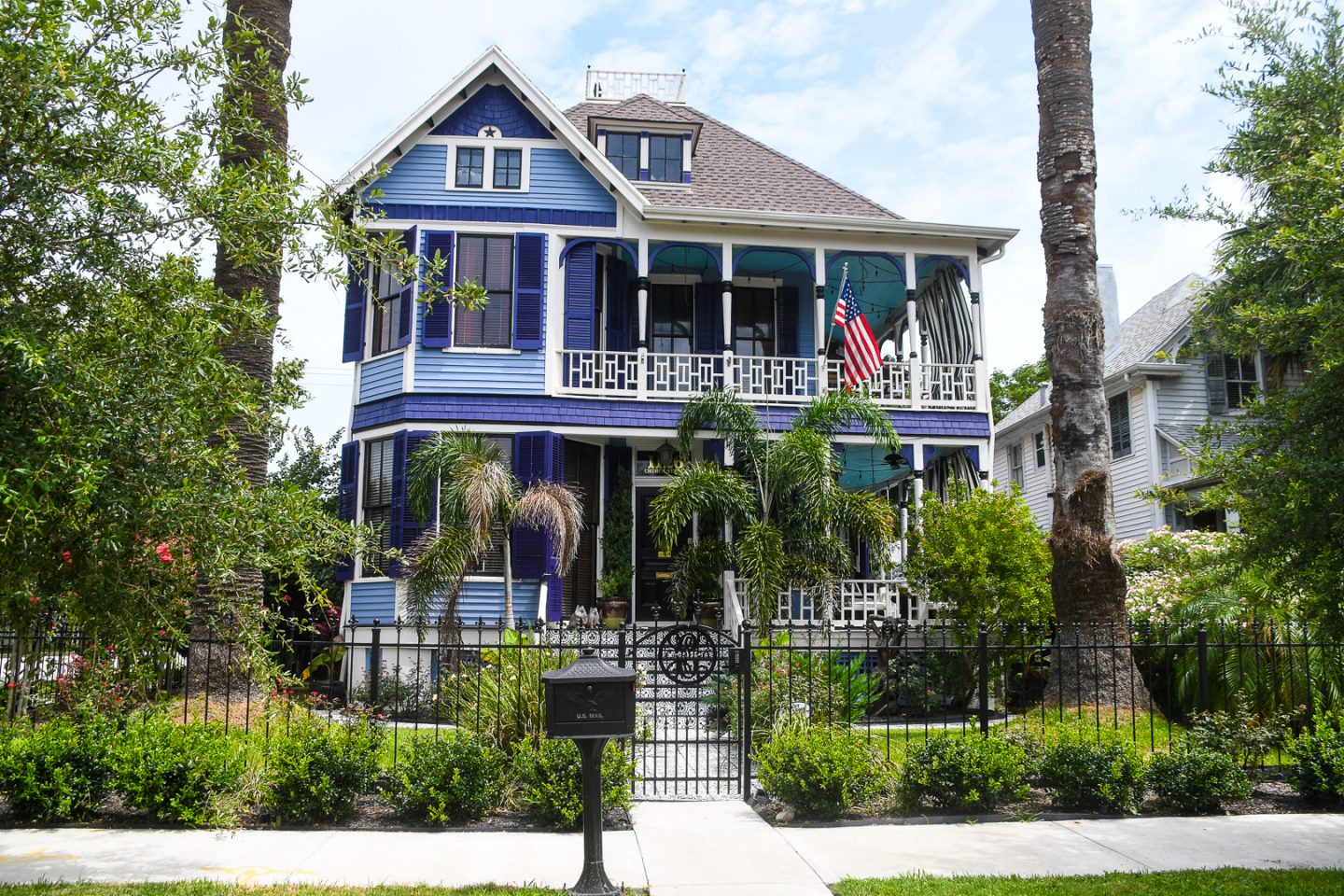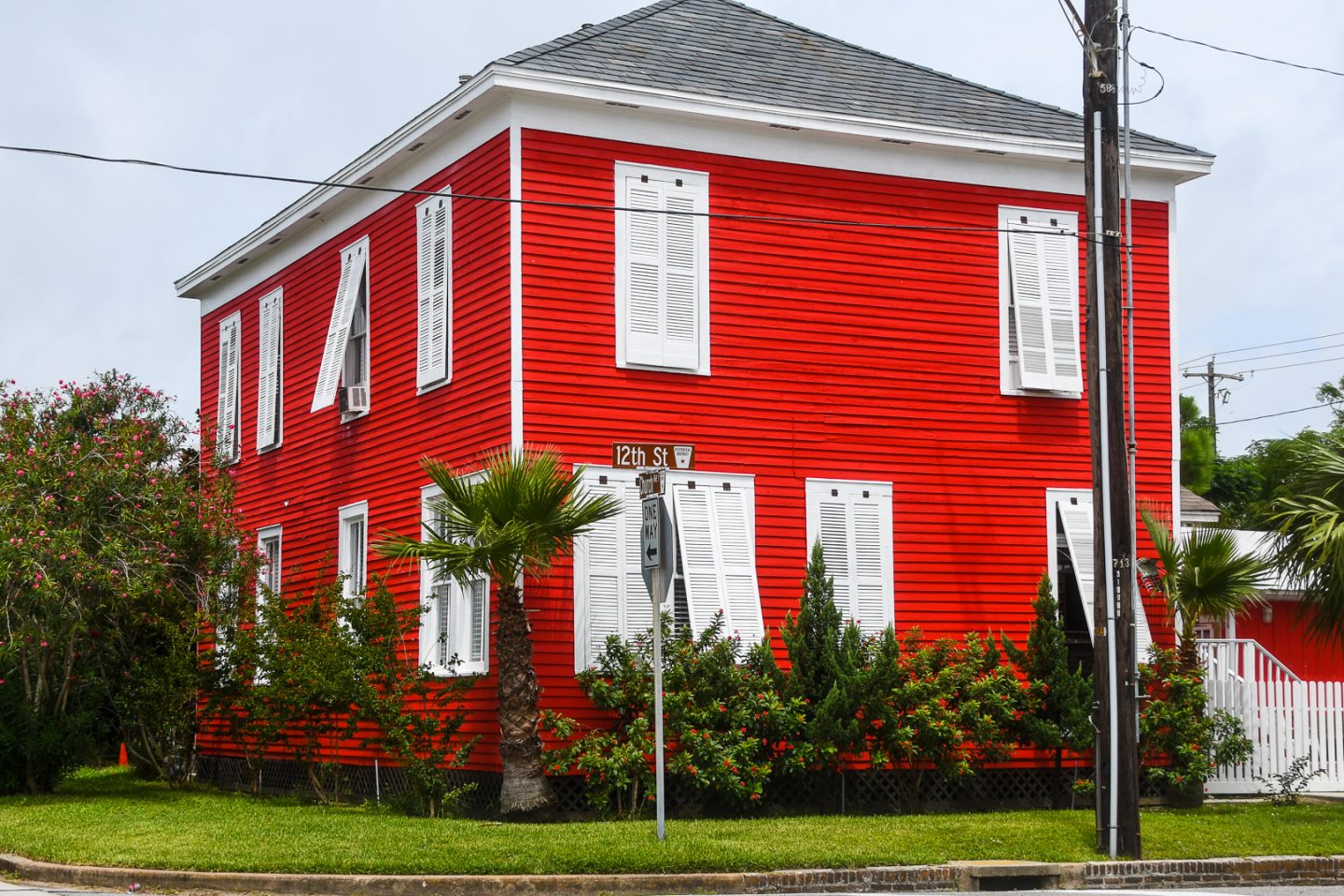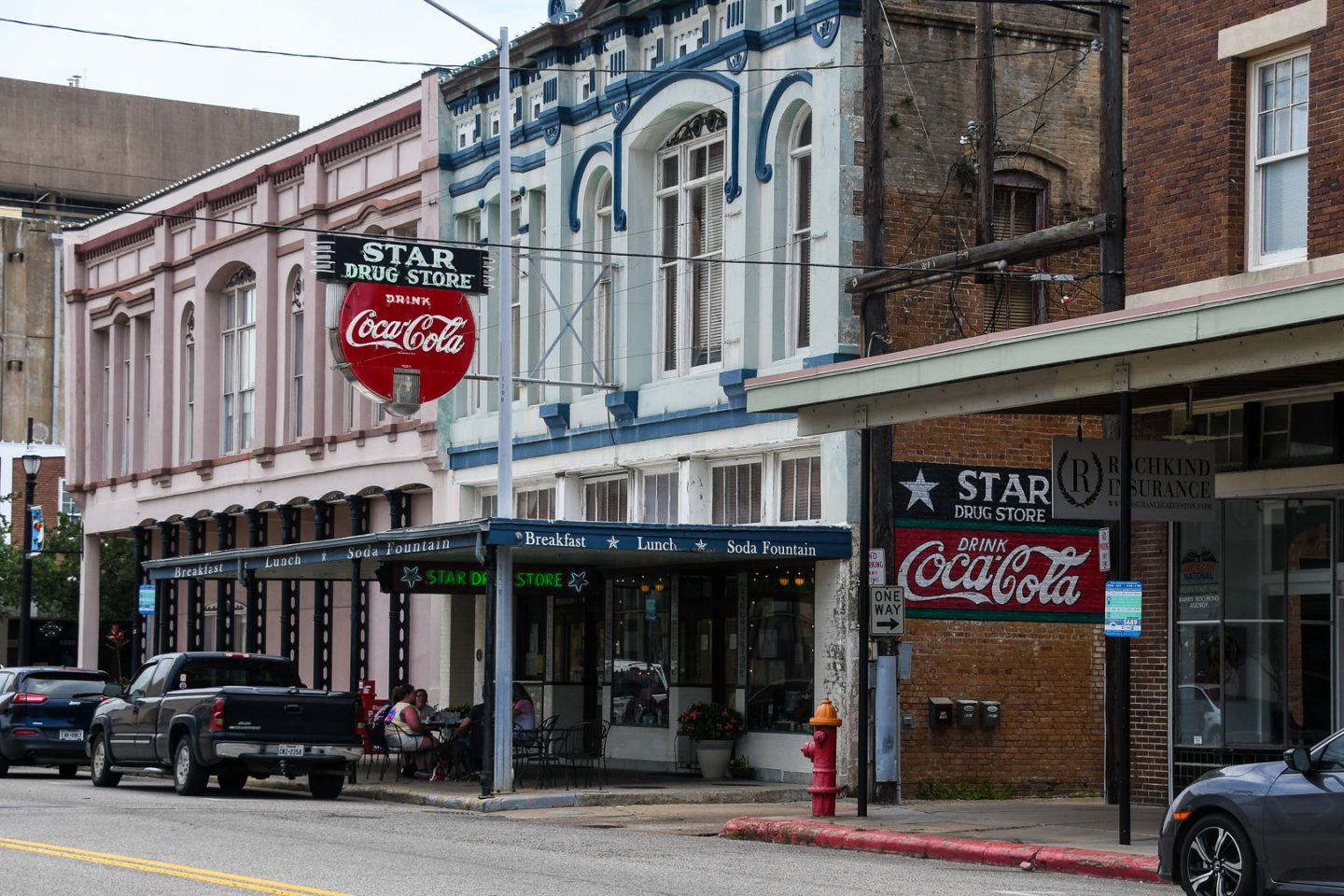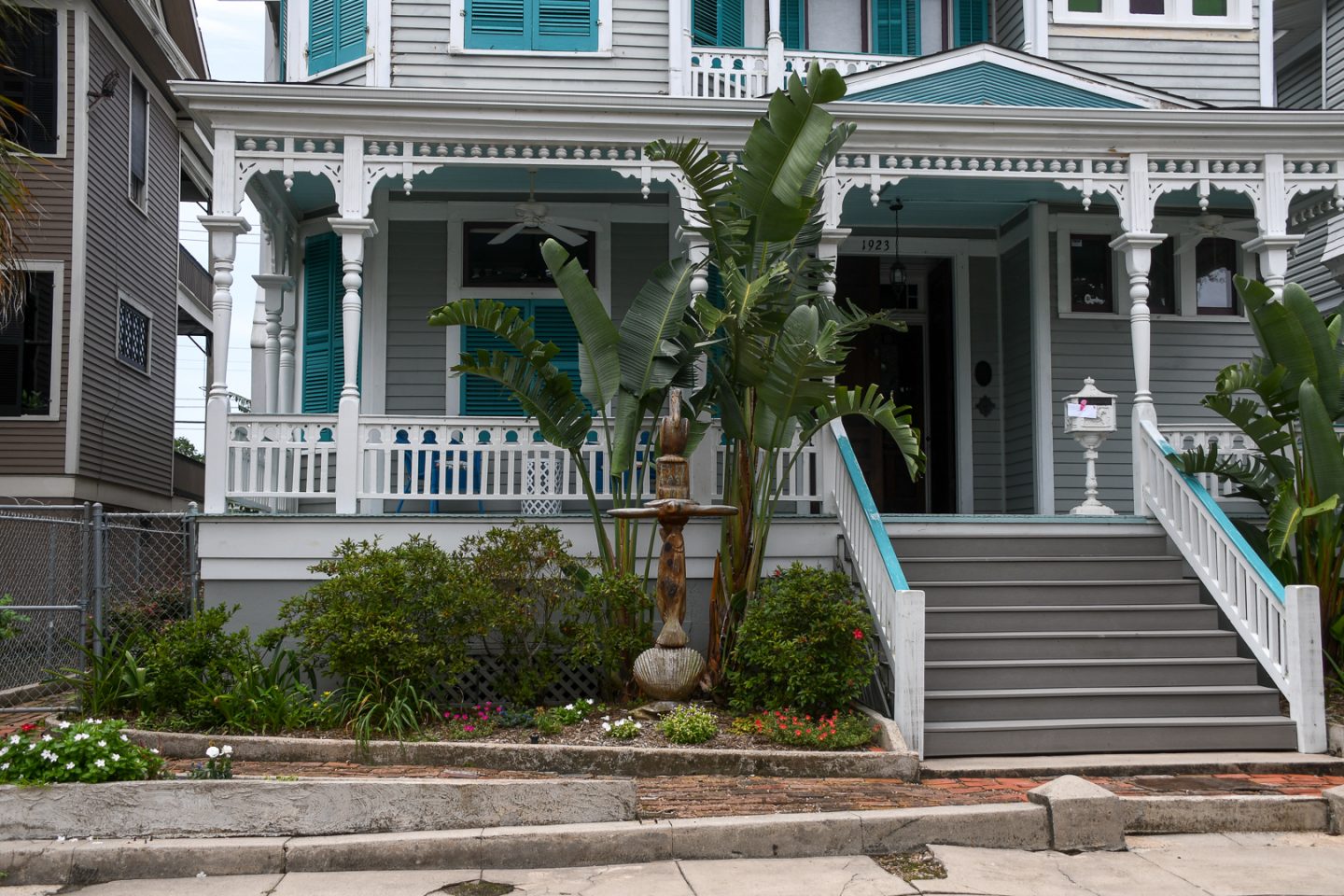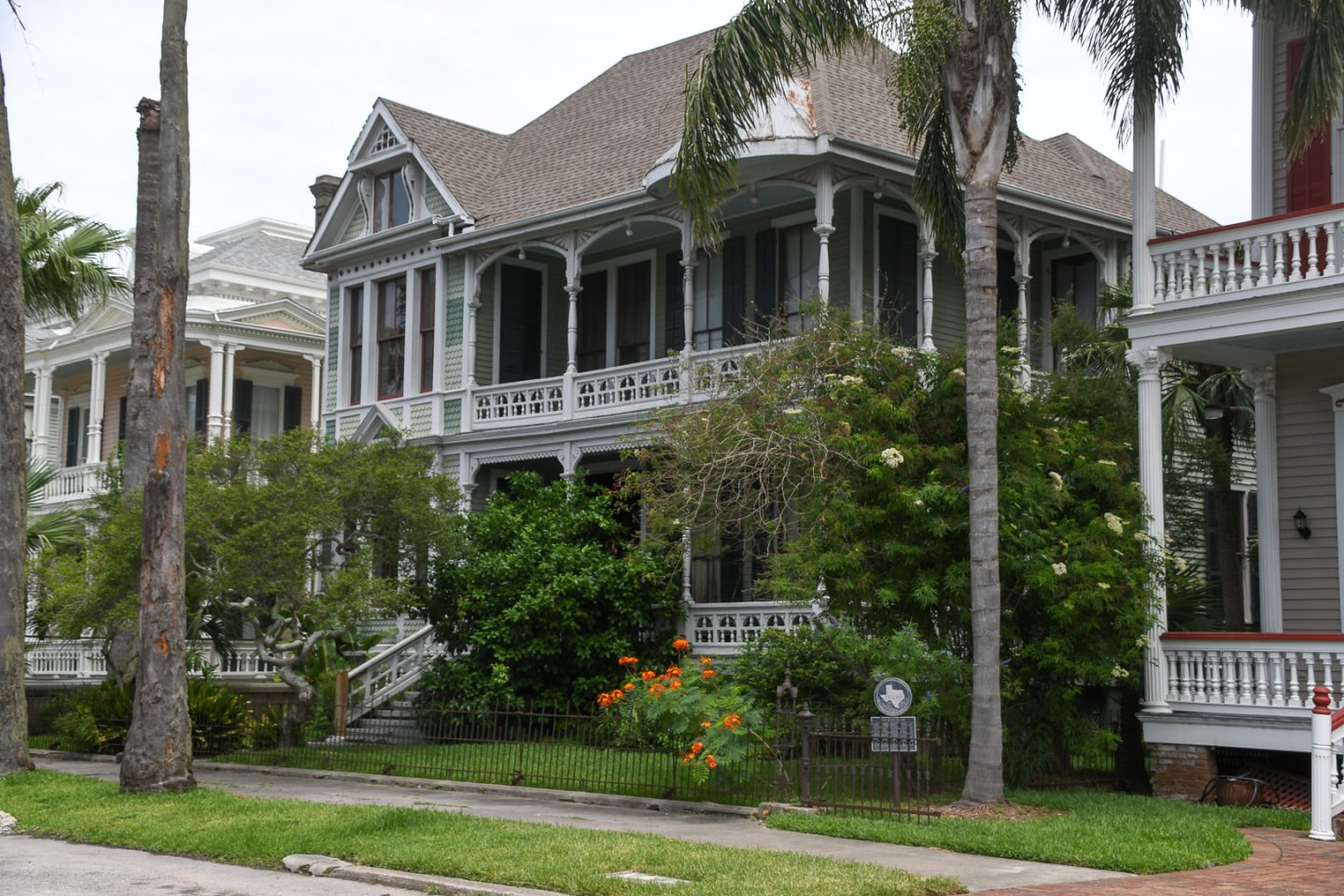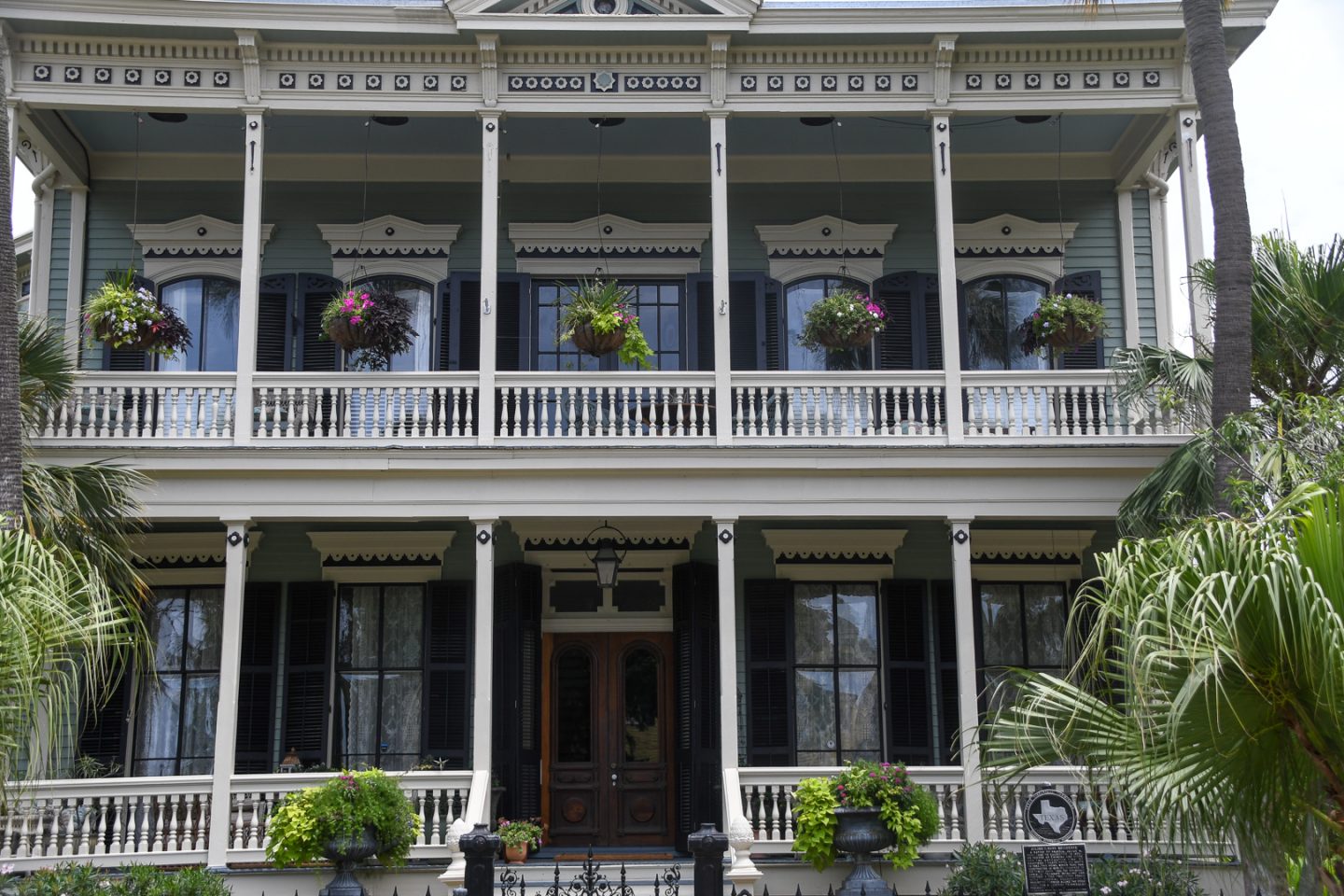 We went on a car ferry that takes you to the Bolivar Peninsula. There were lots of seagulls. You can also spot dolphins!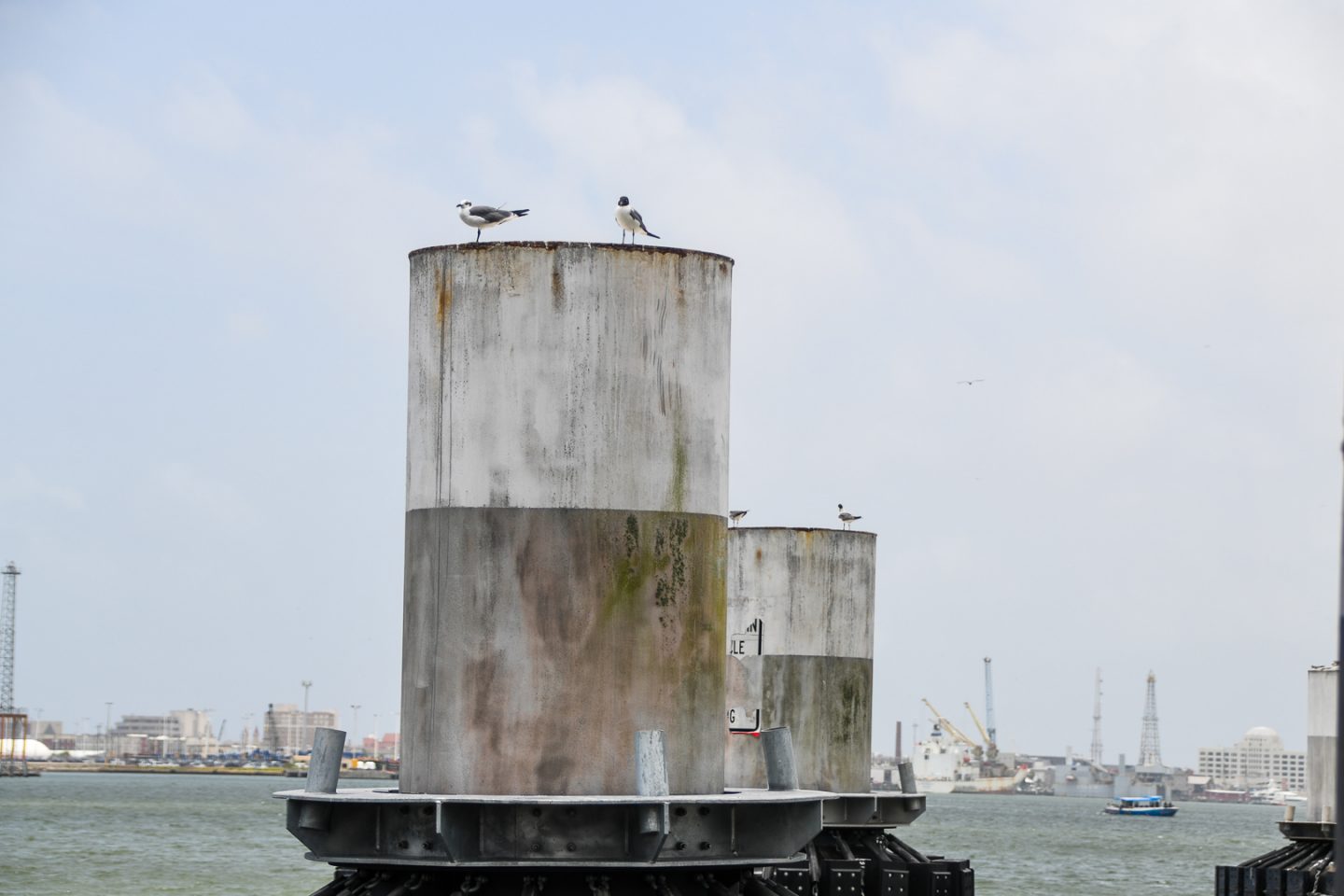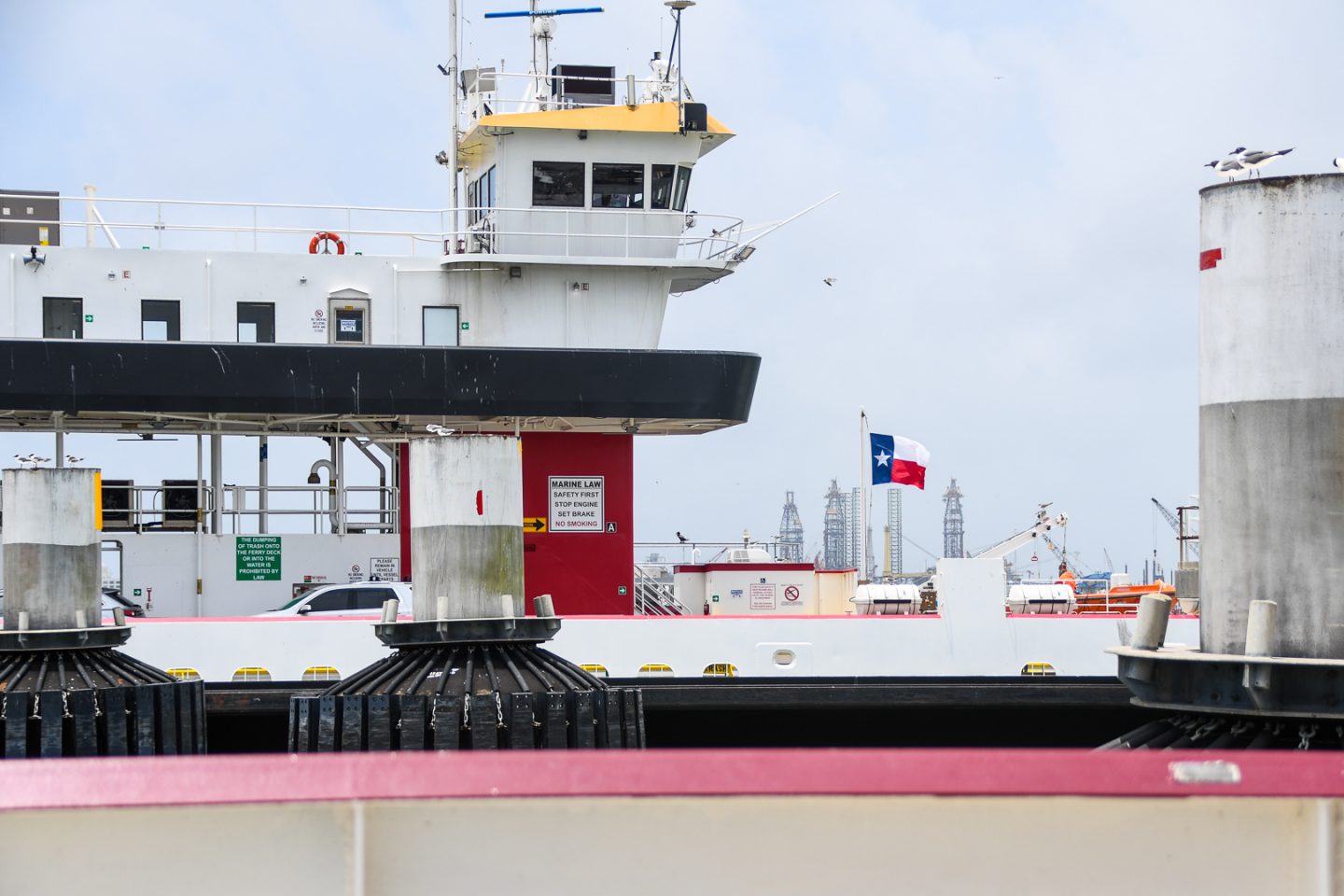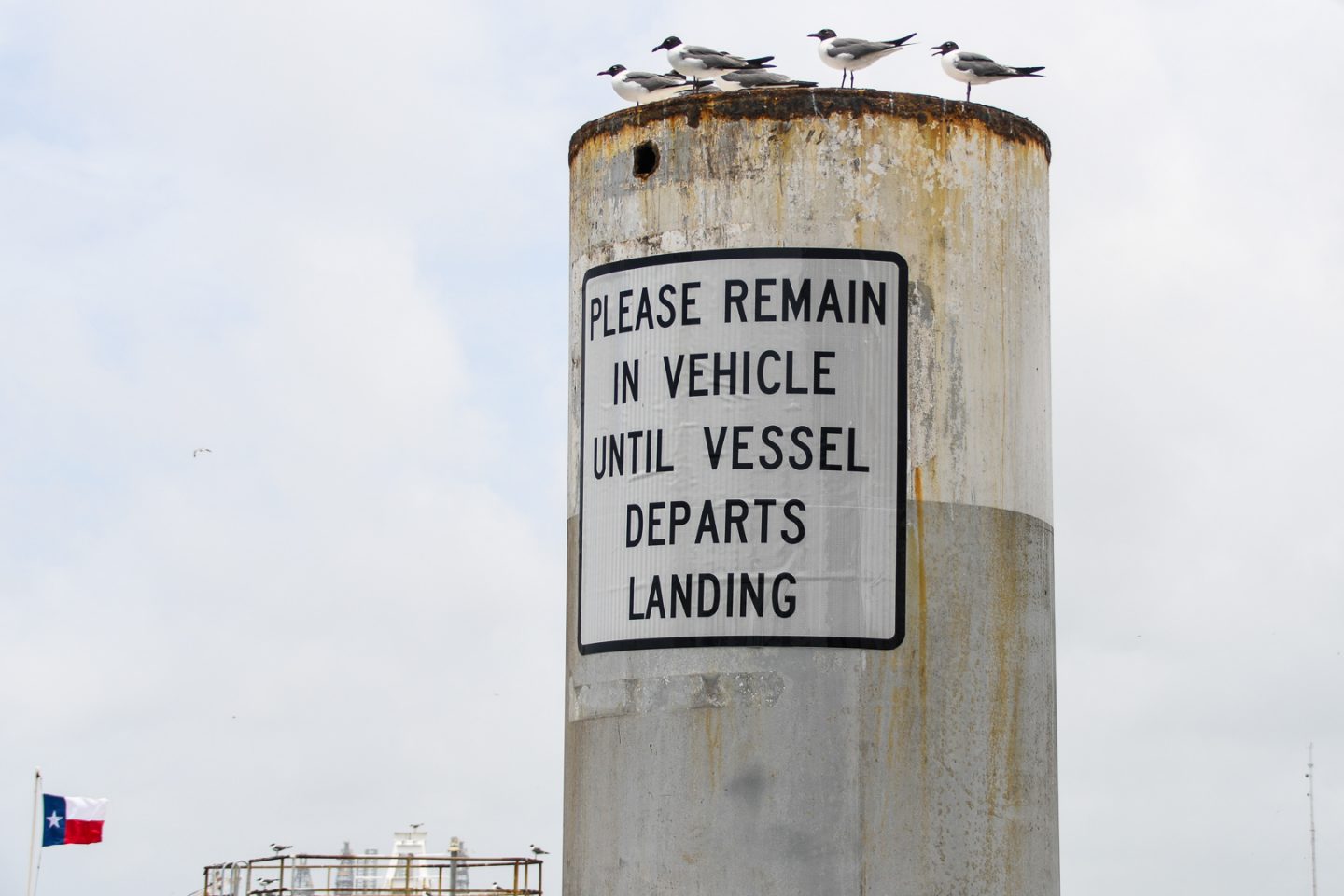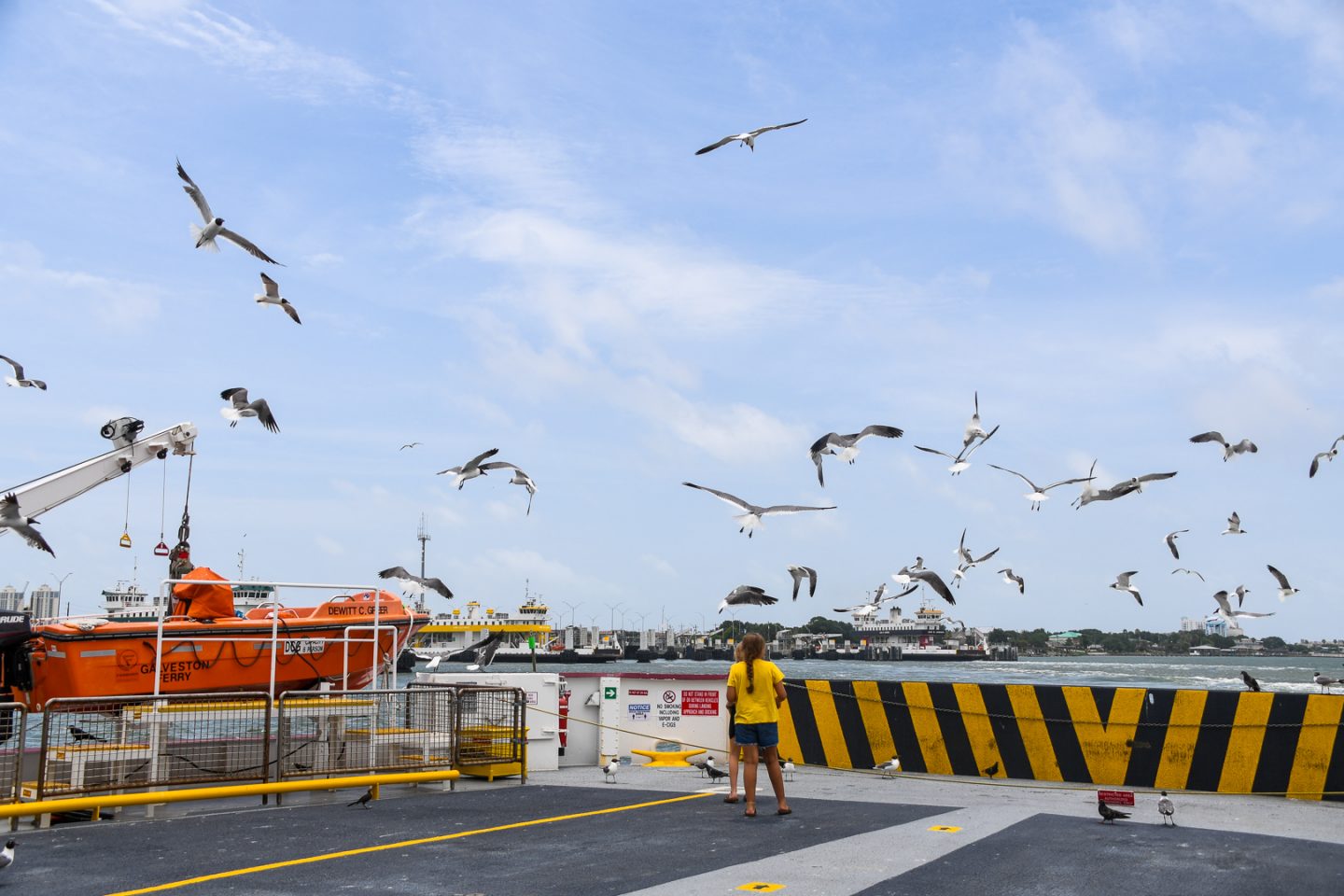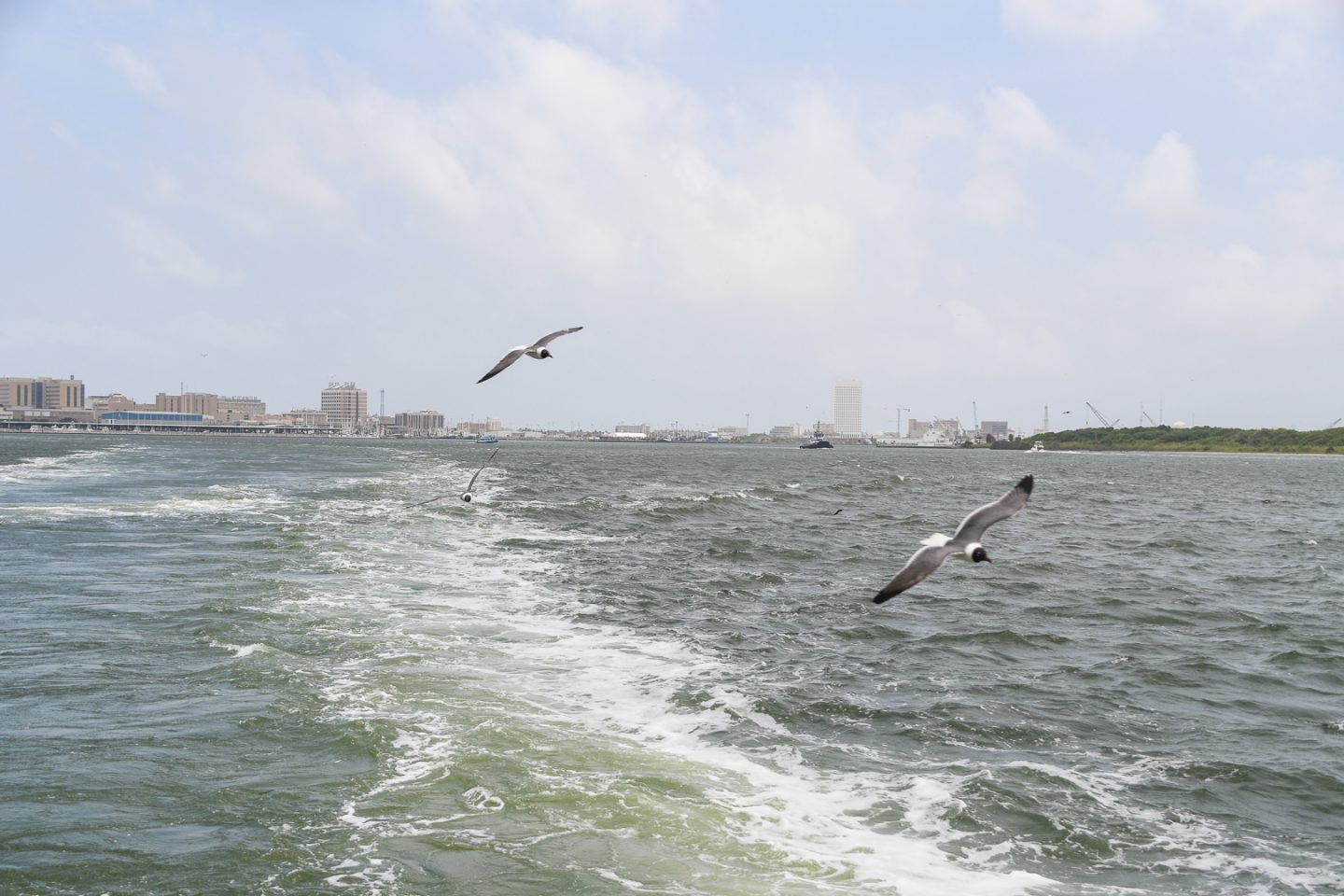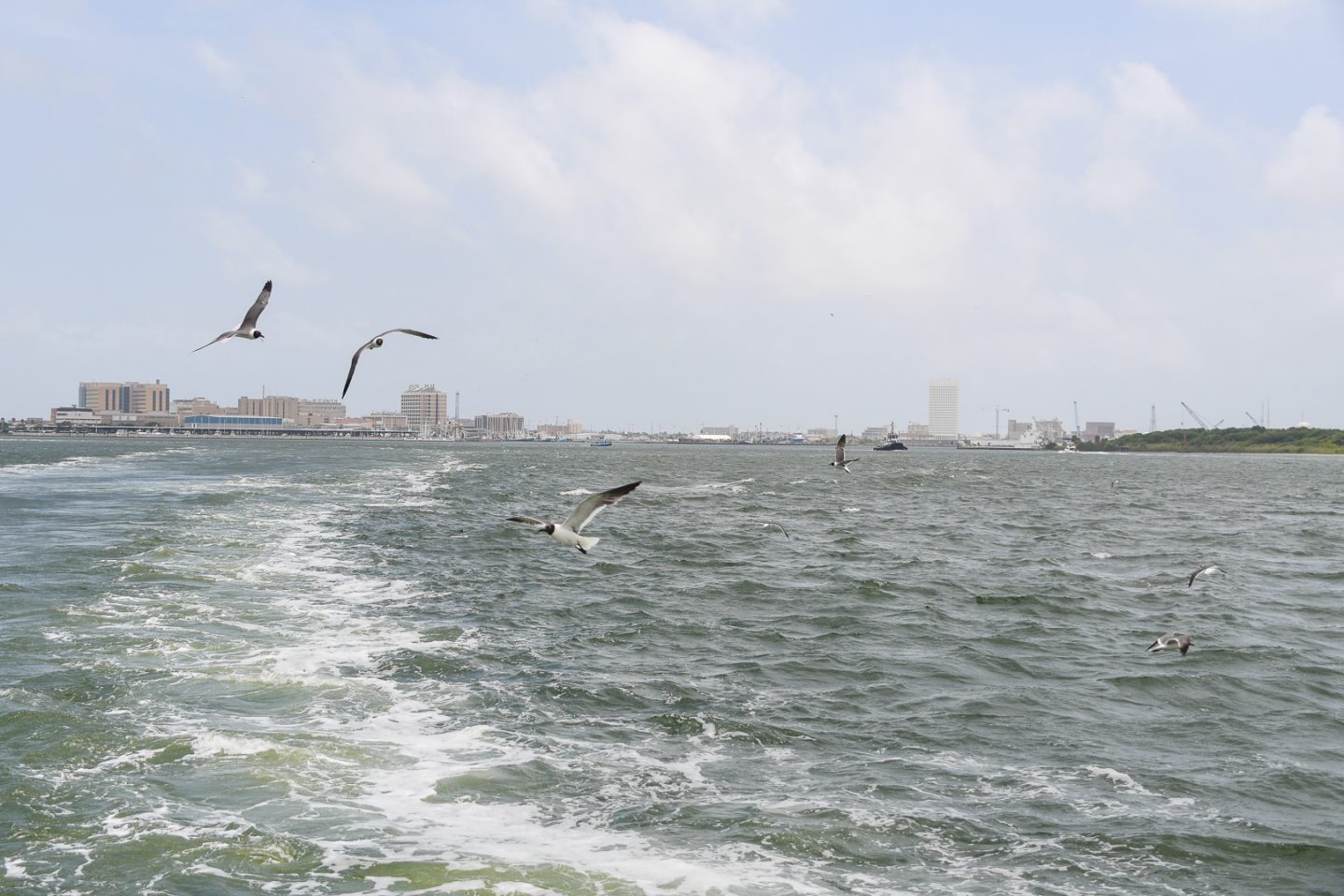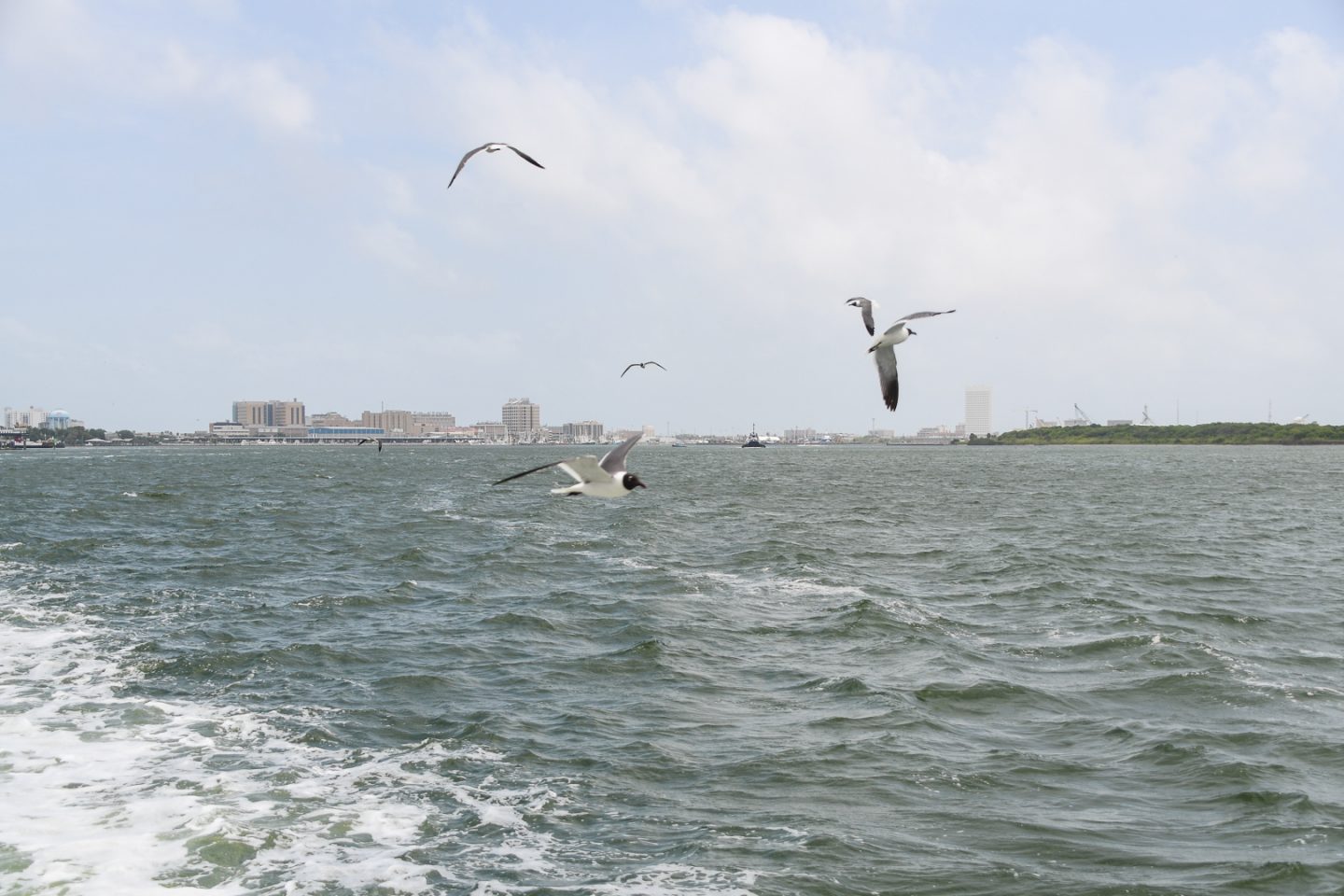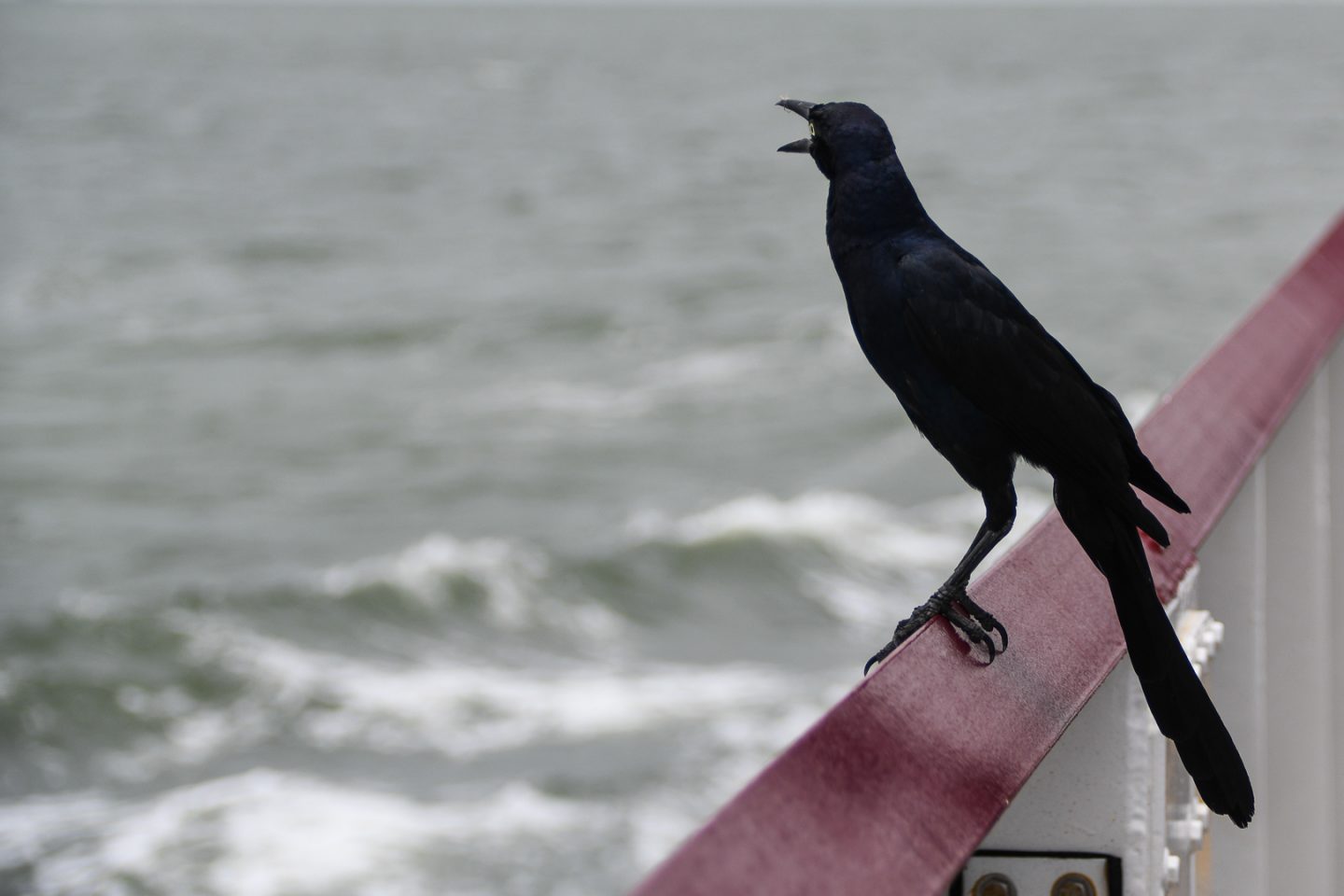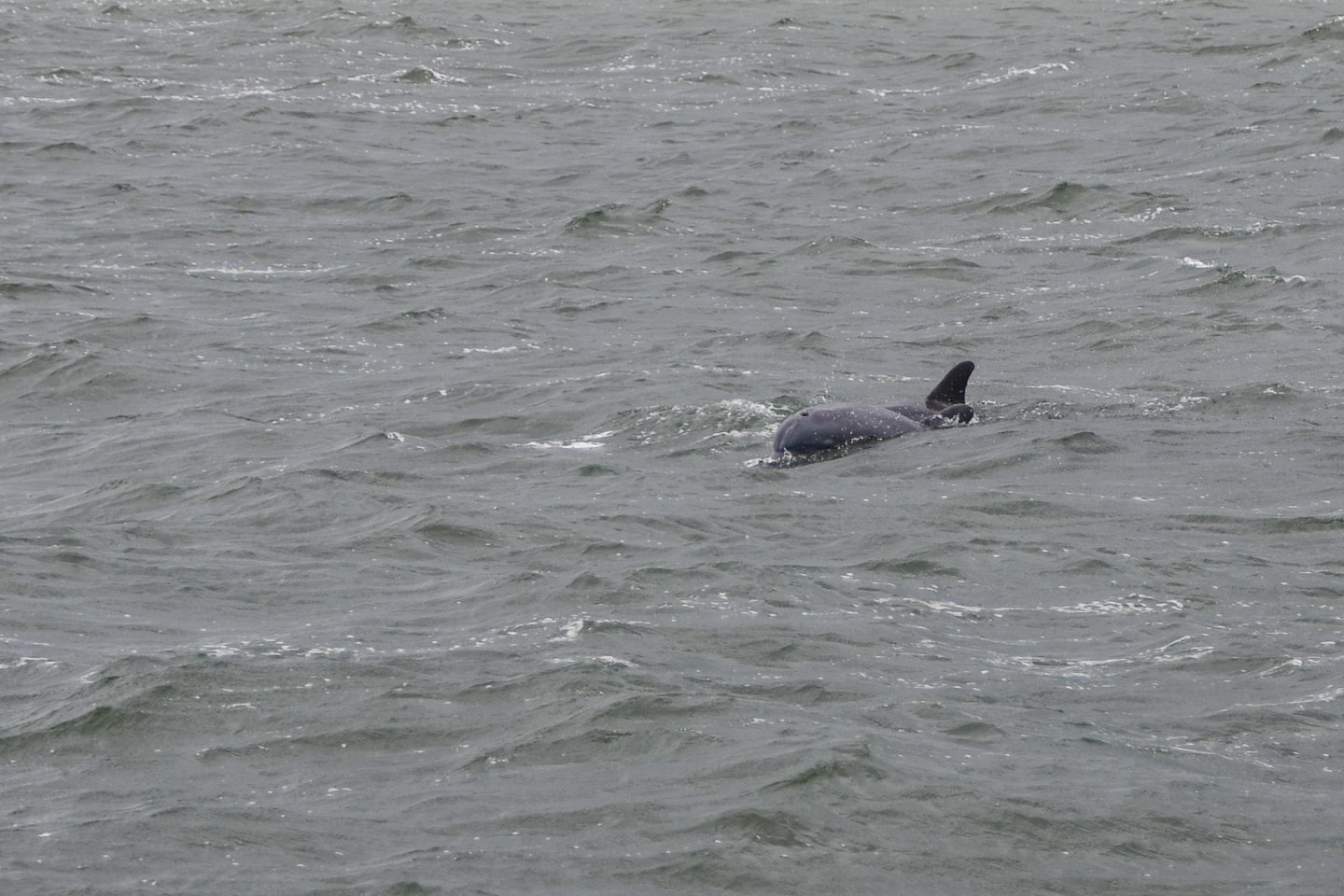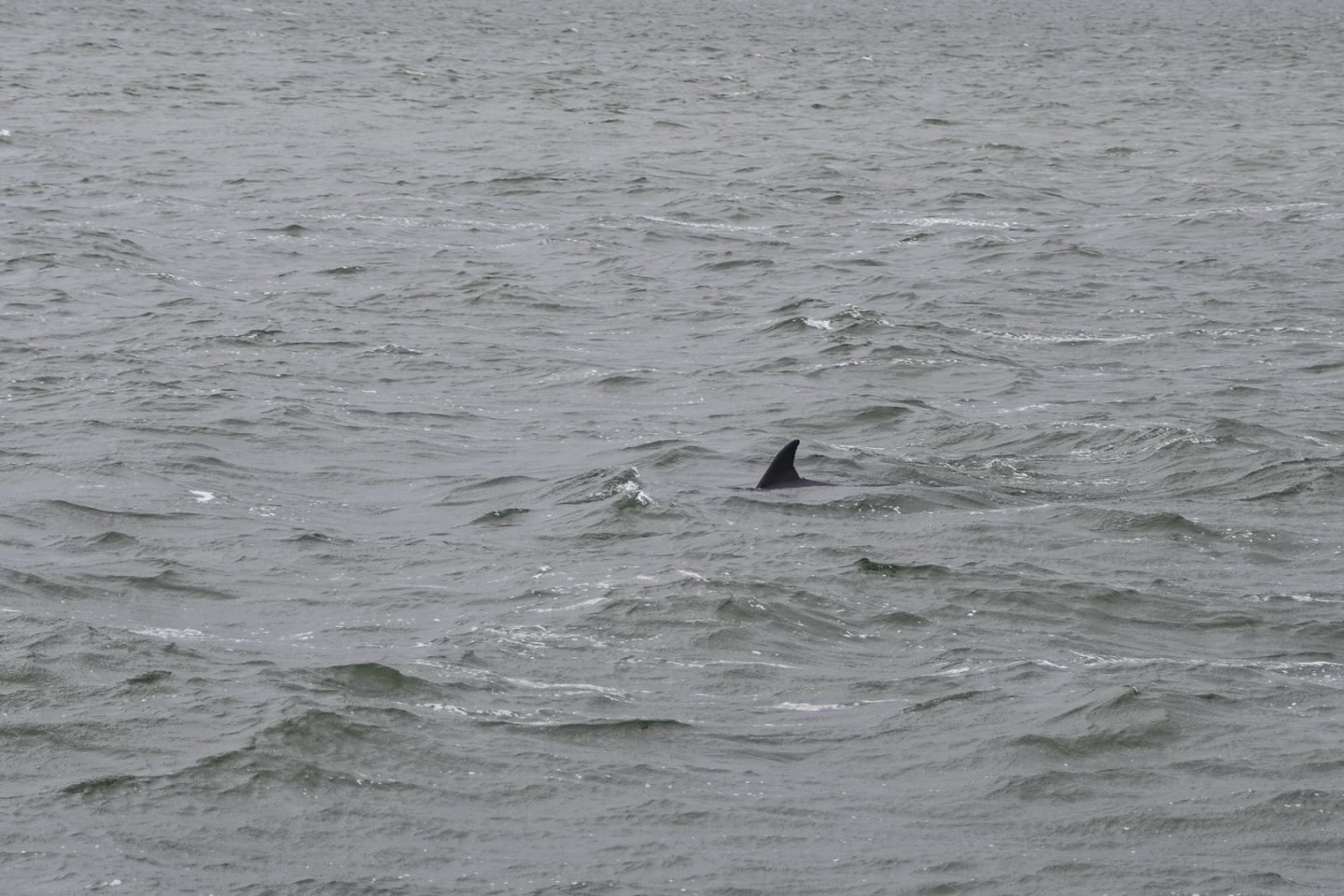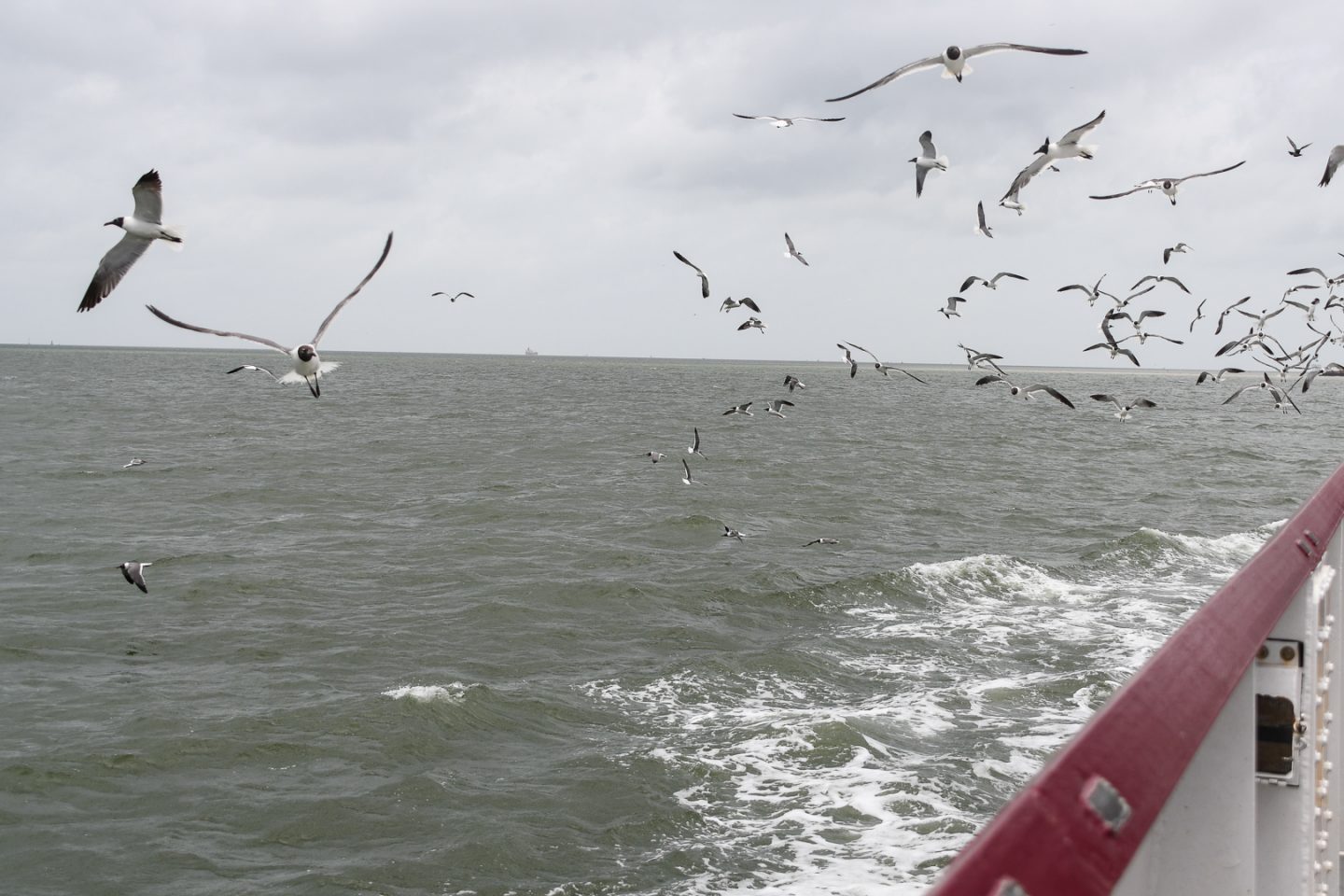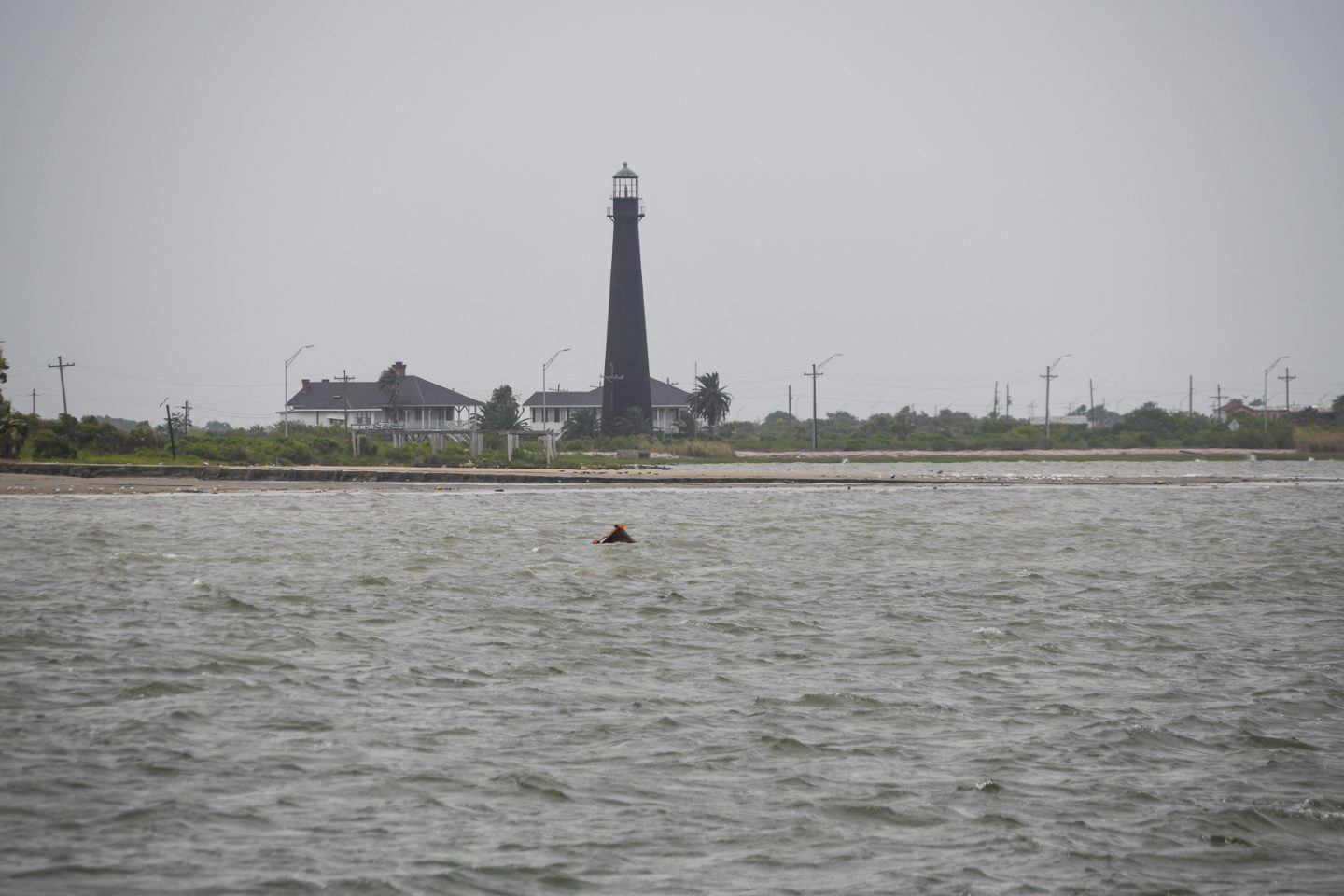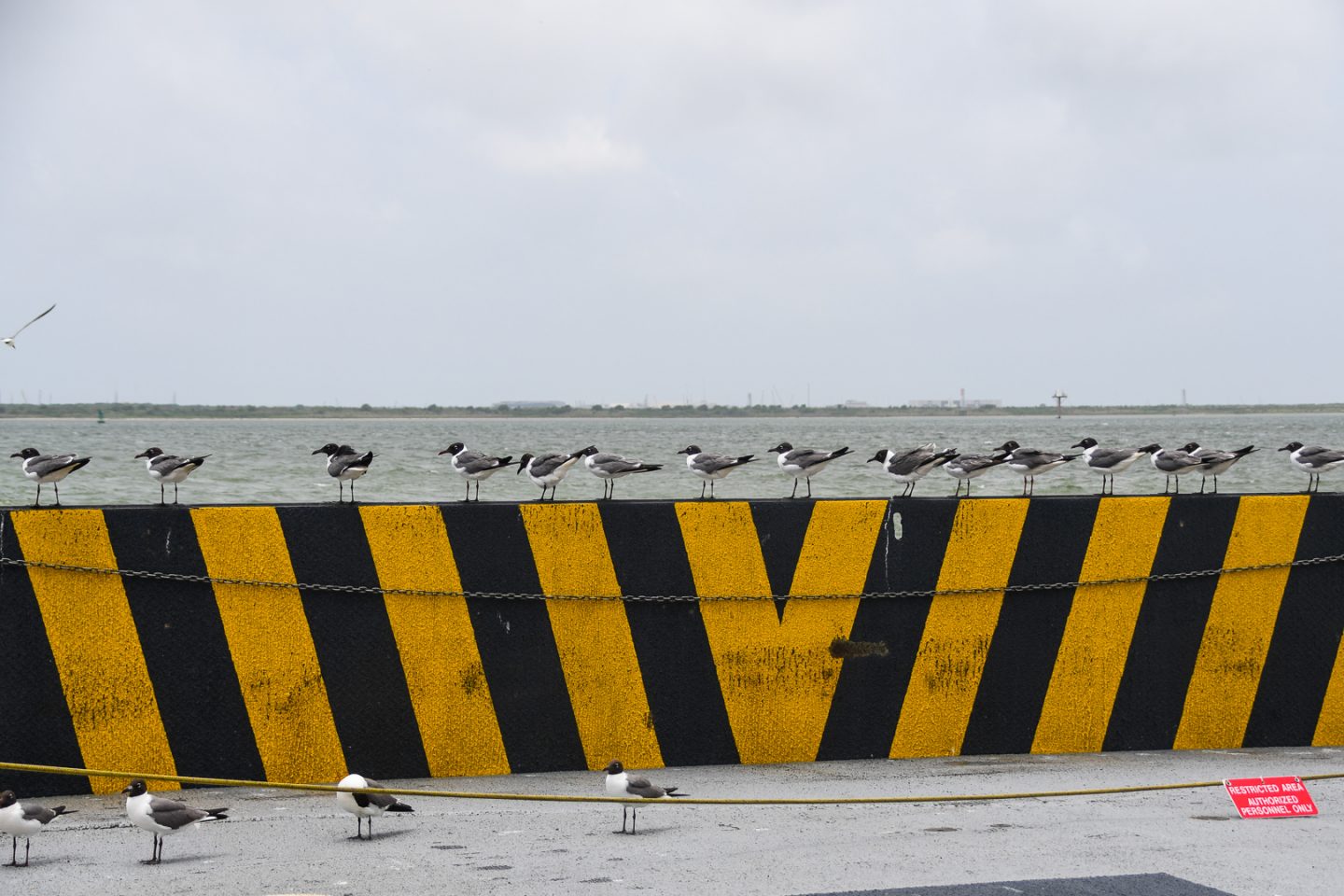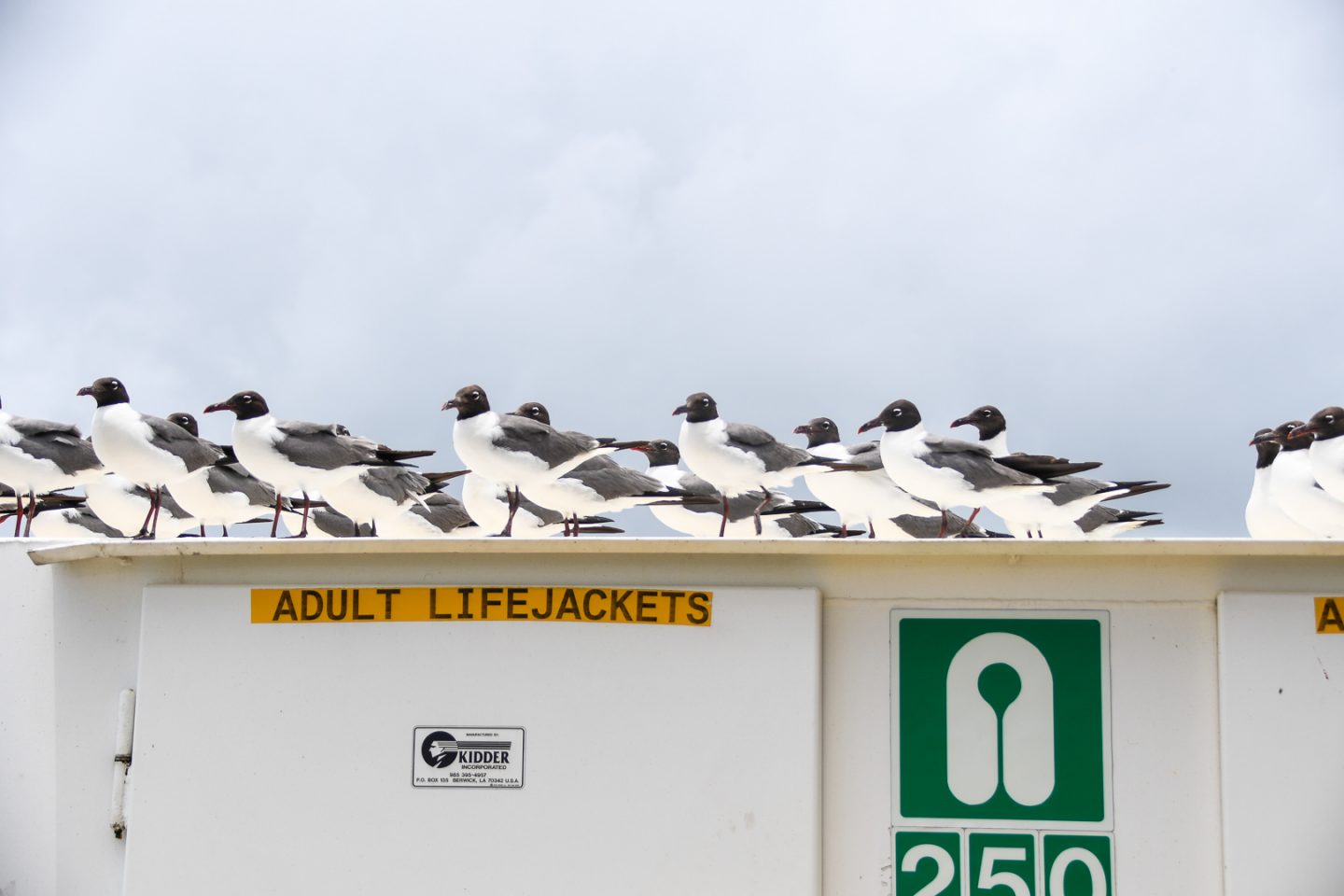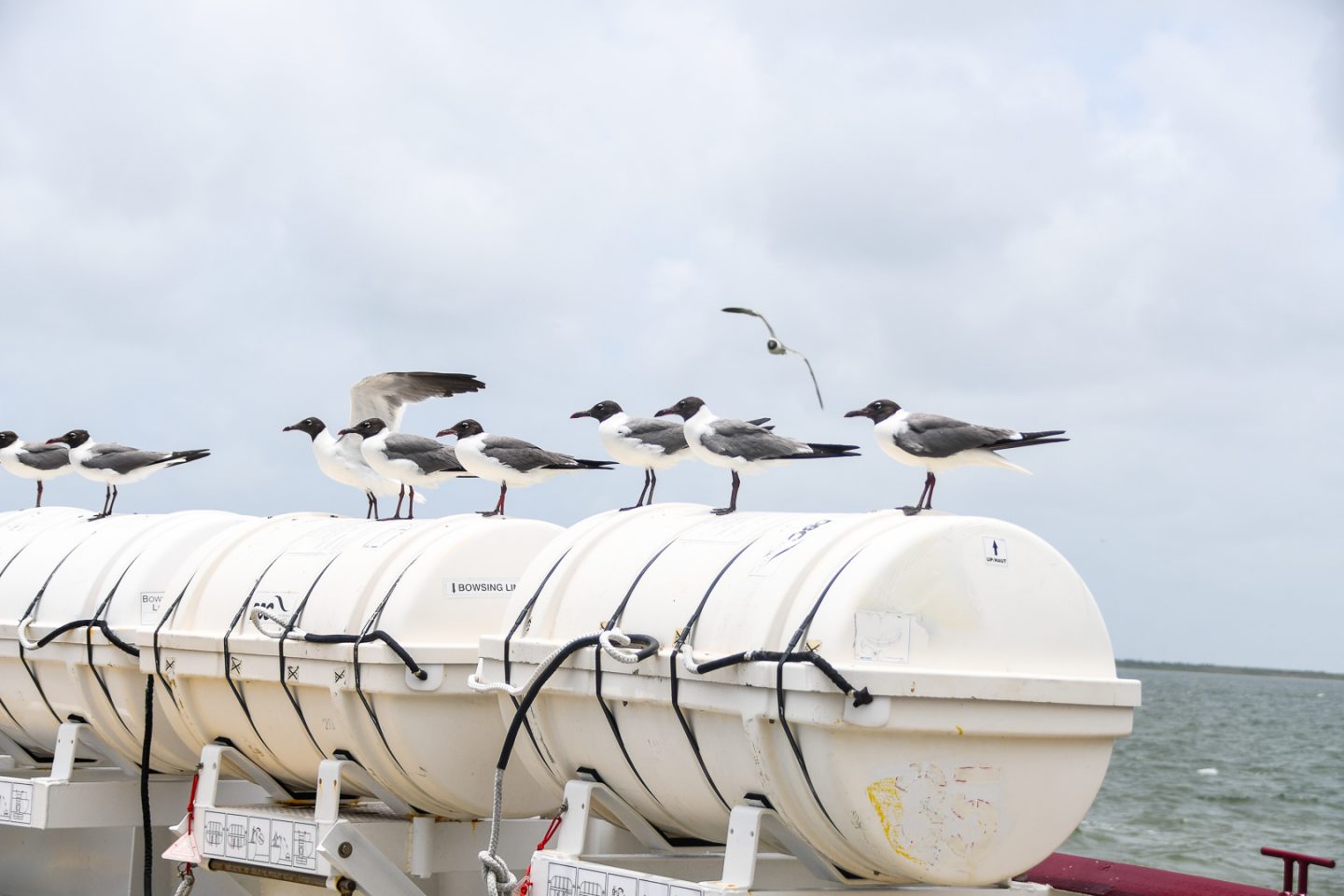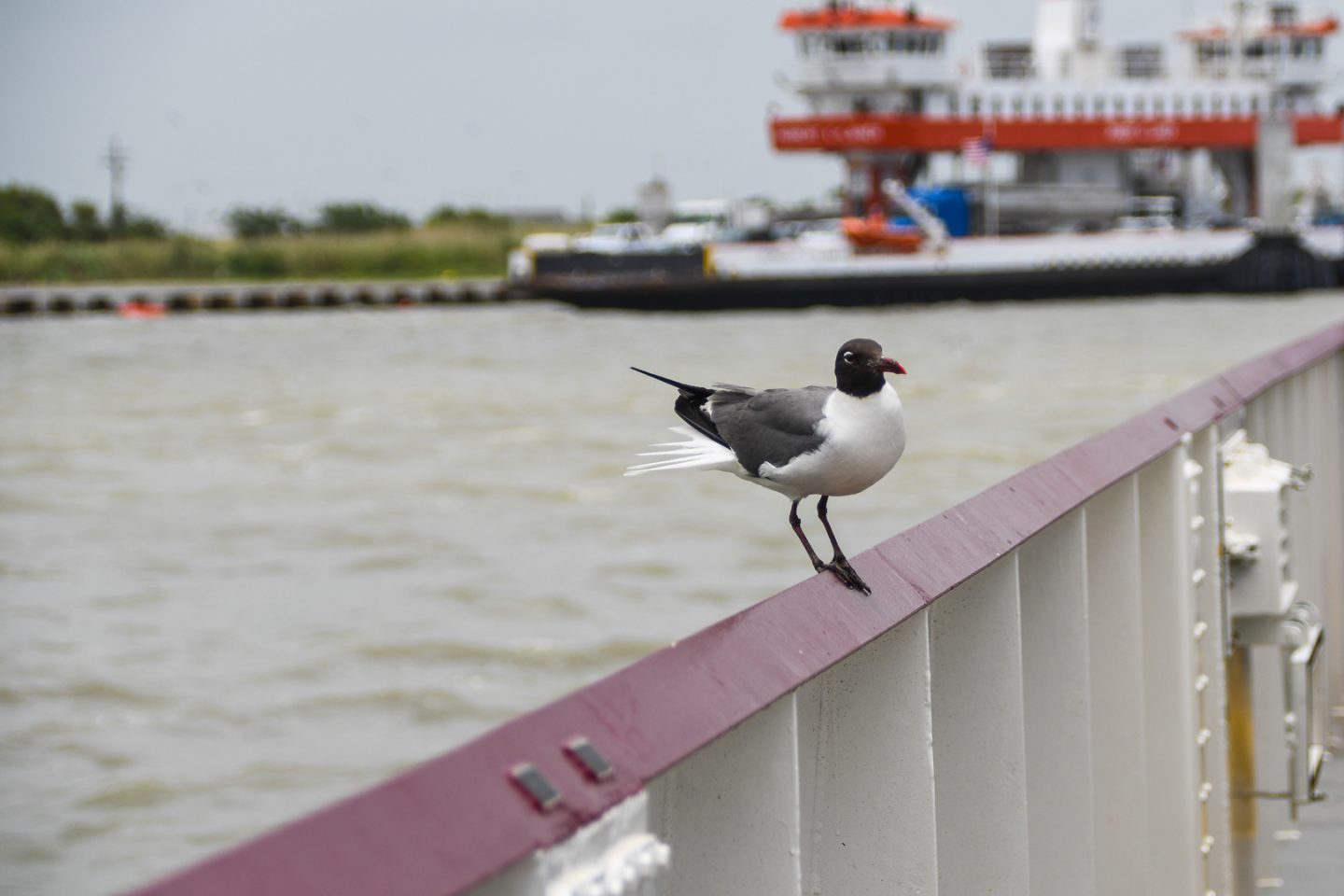 The beach there was nice, but again we didn't stay very long.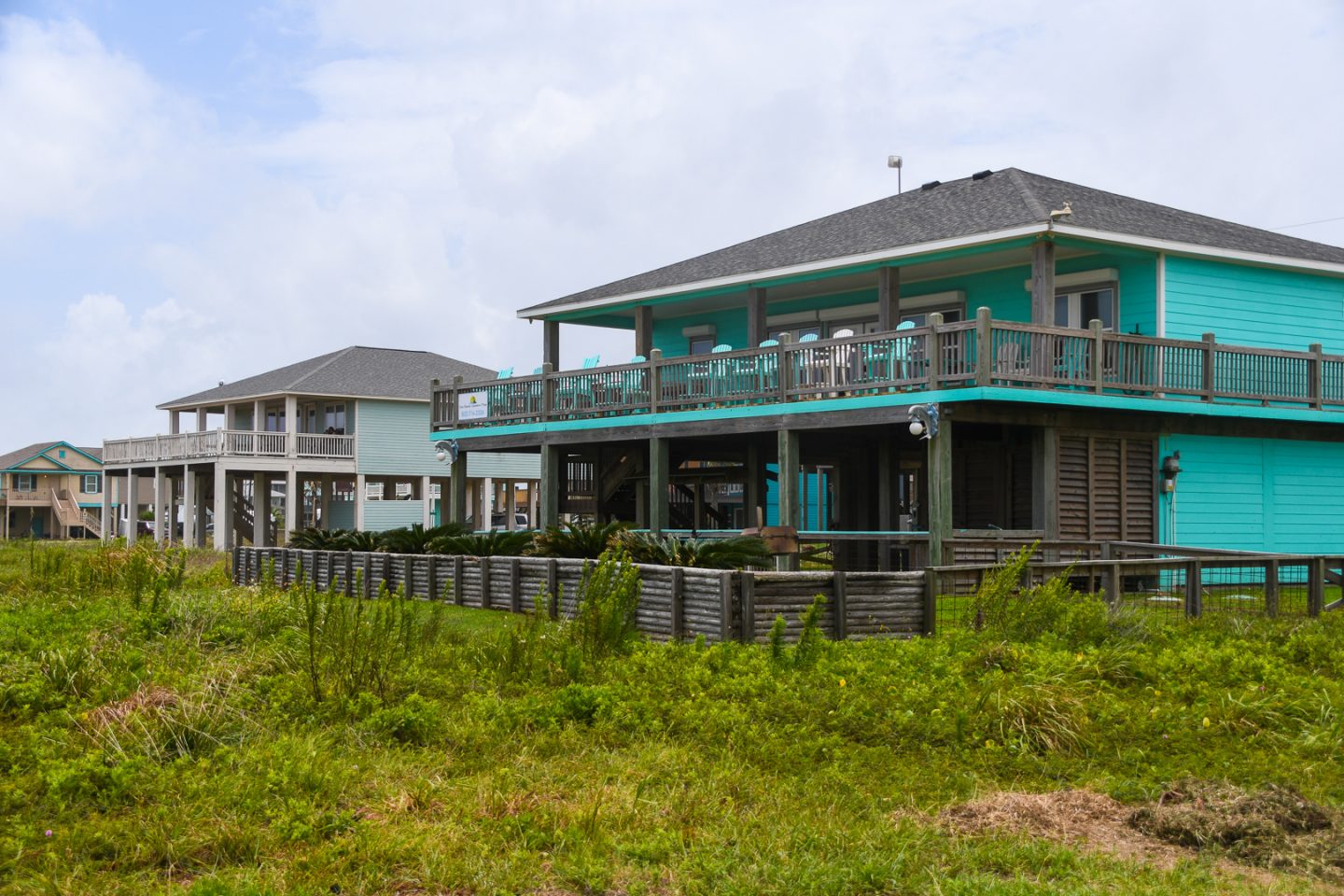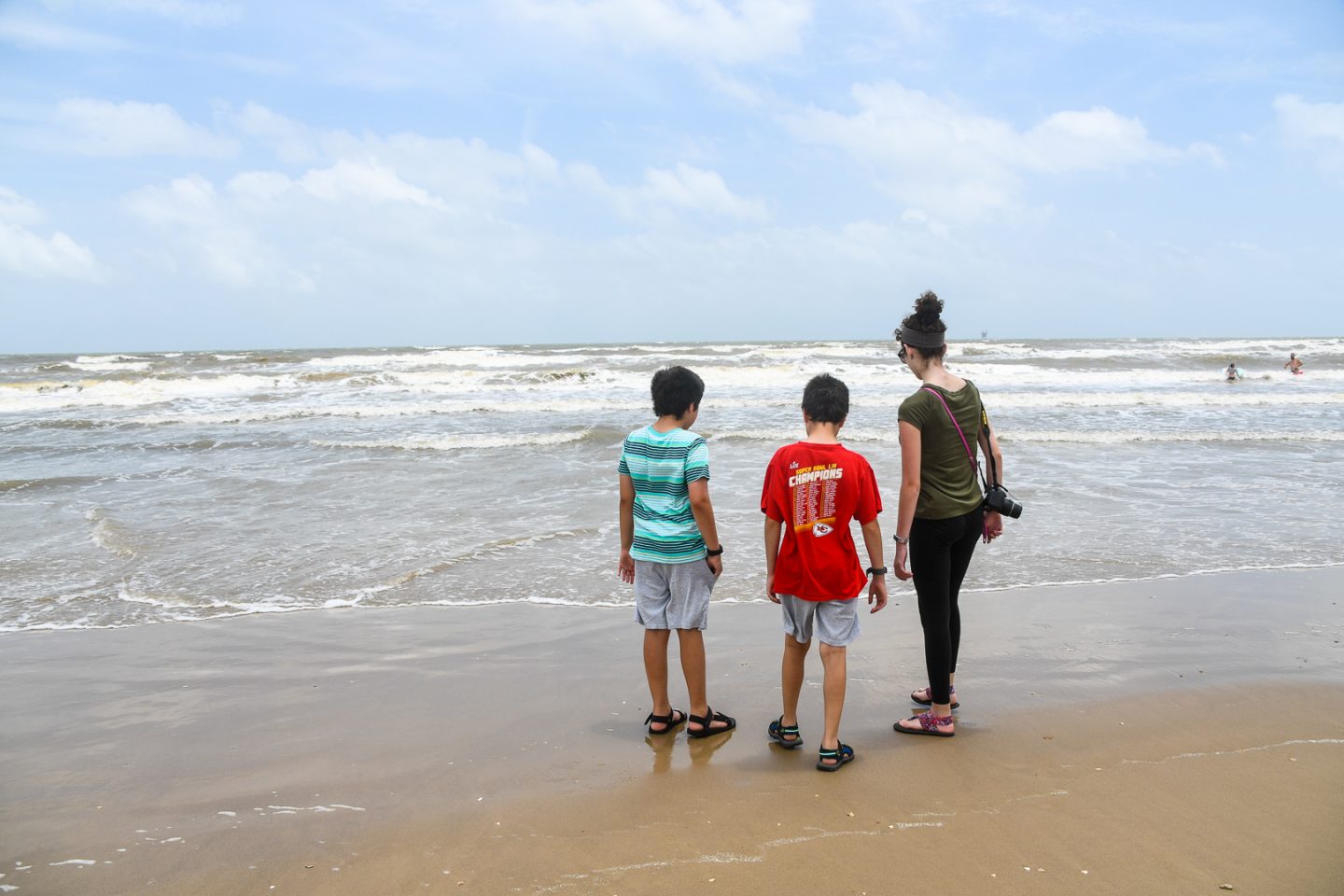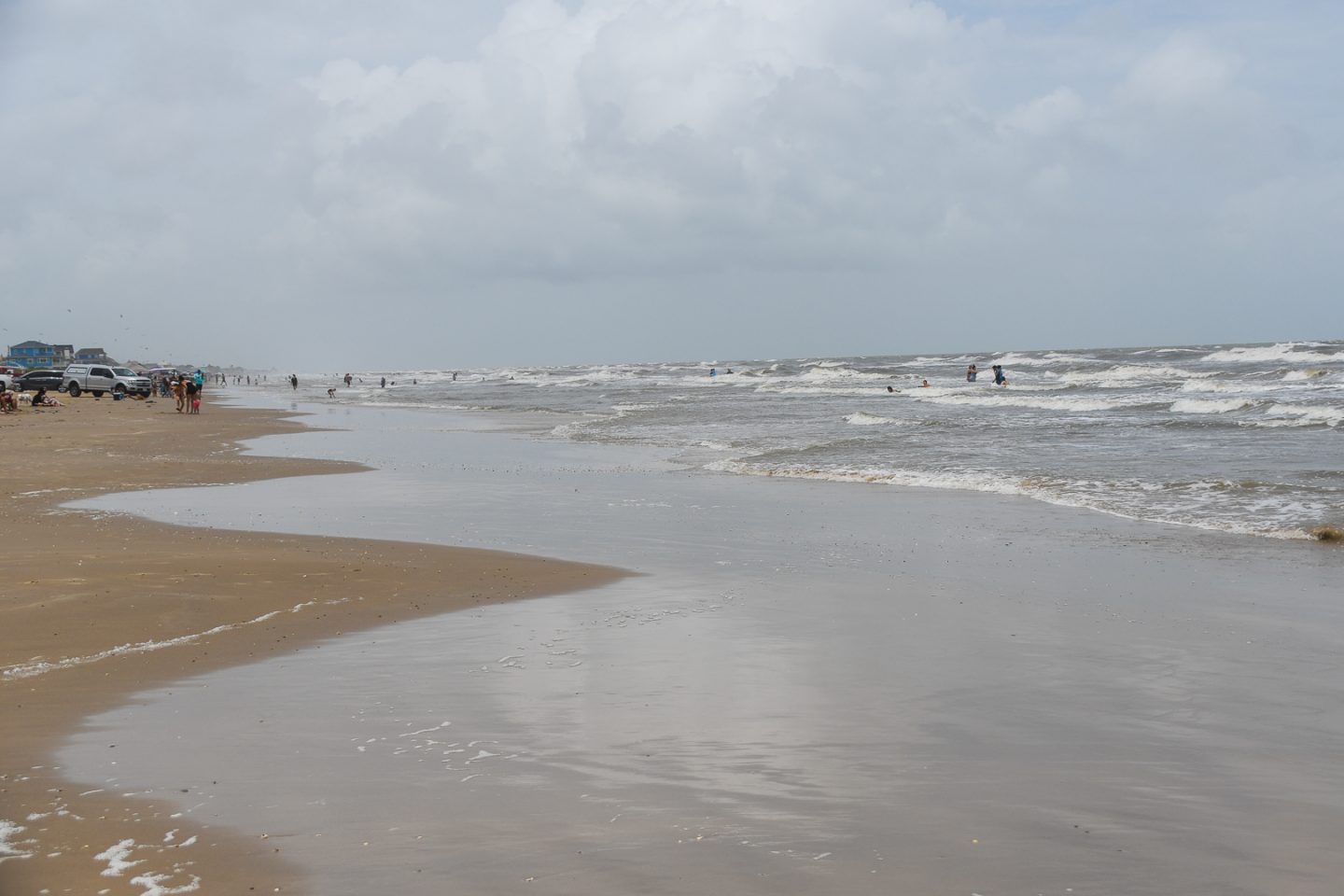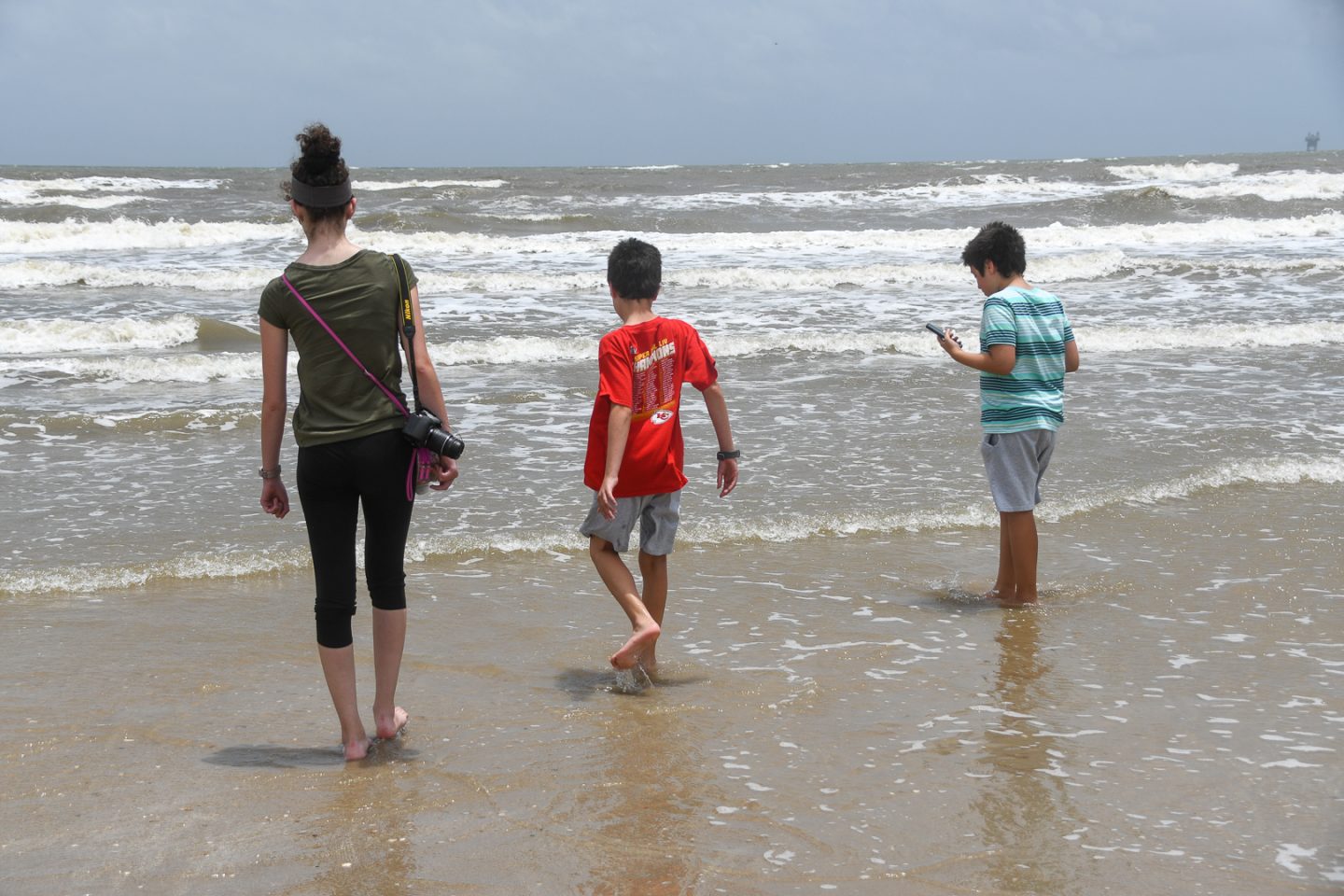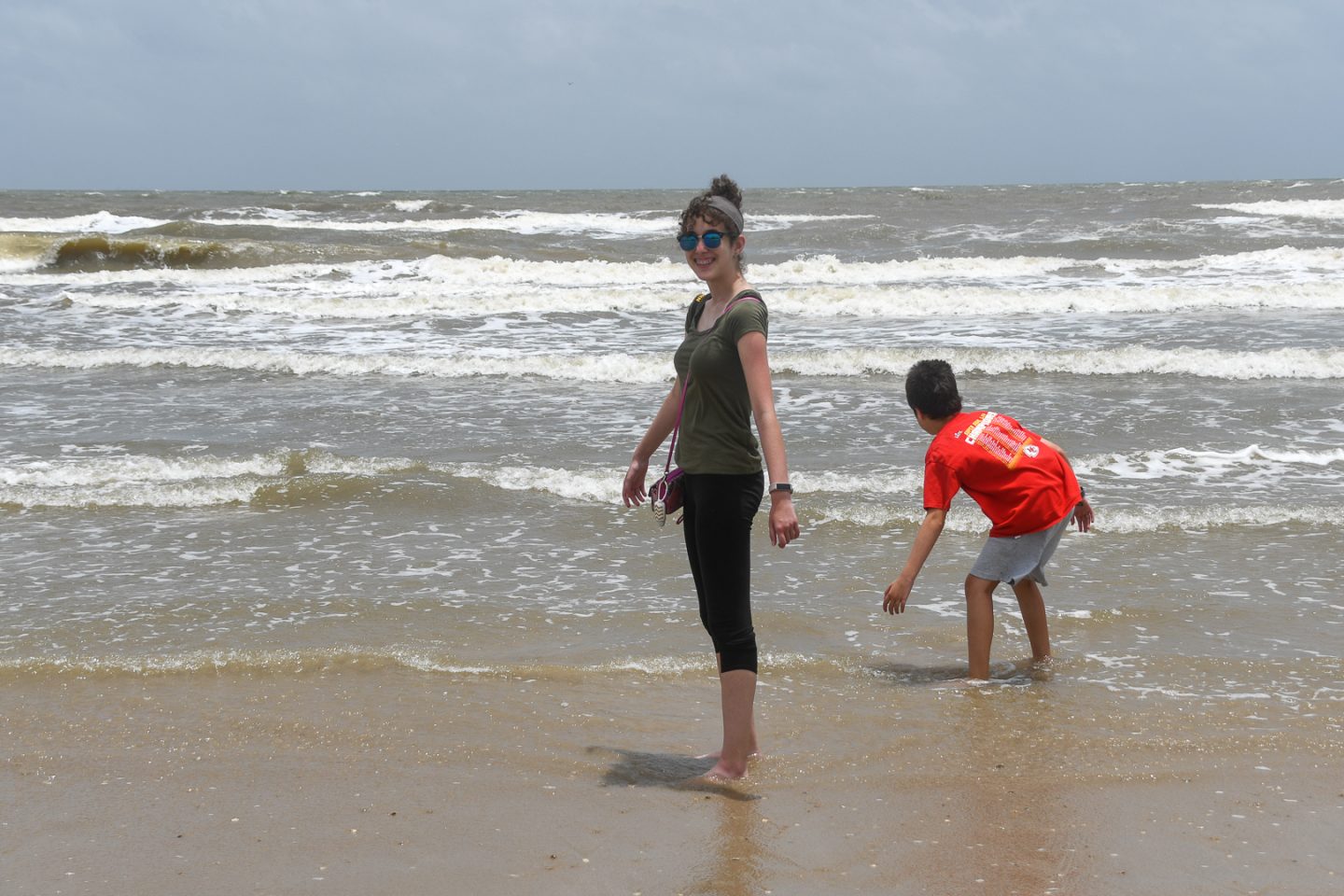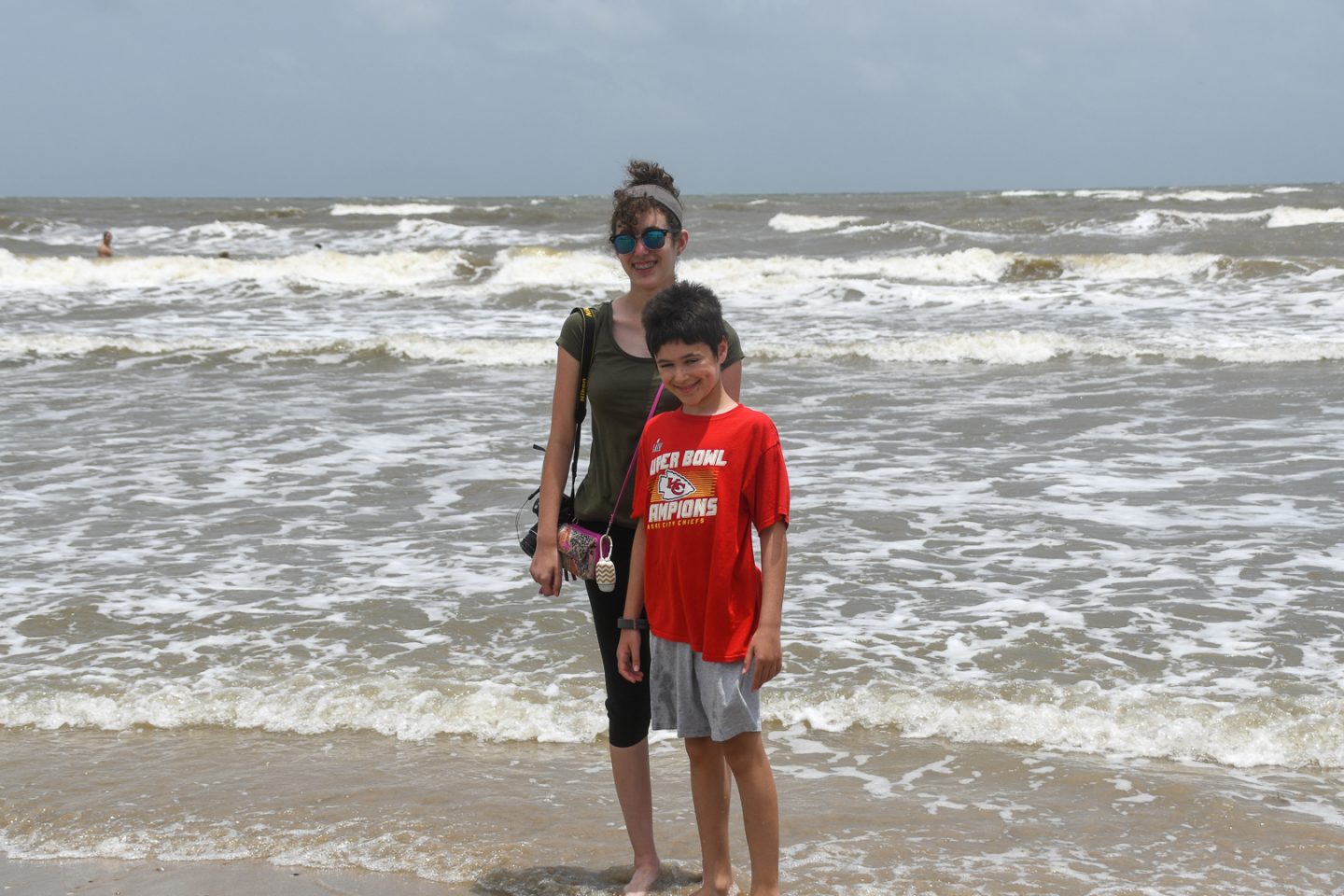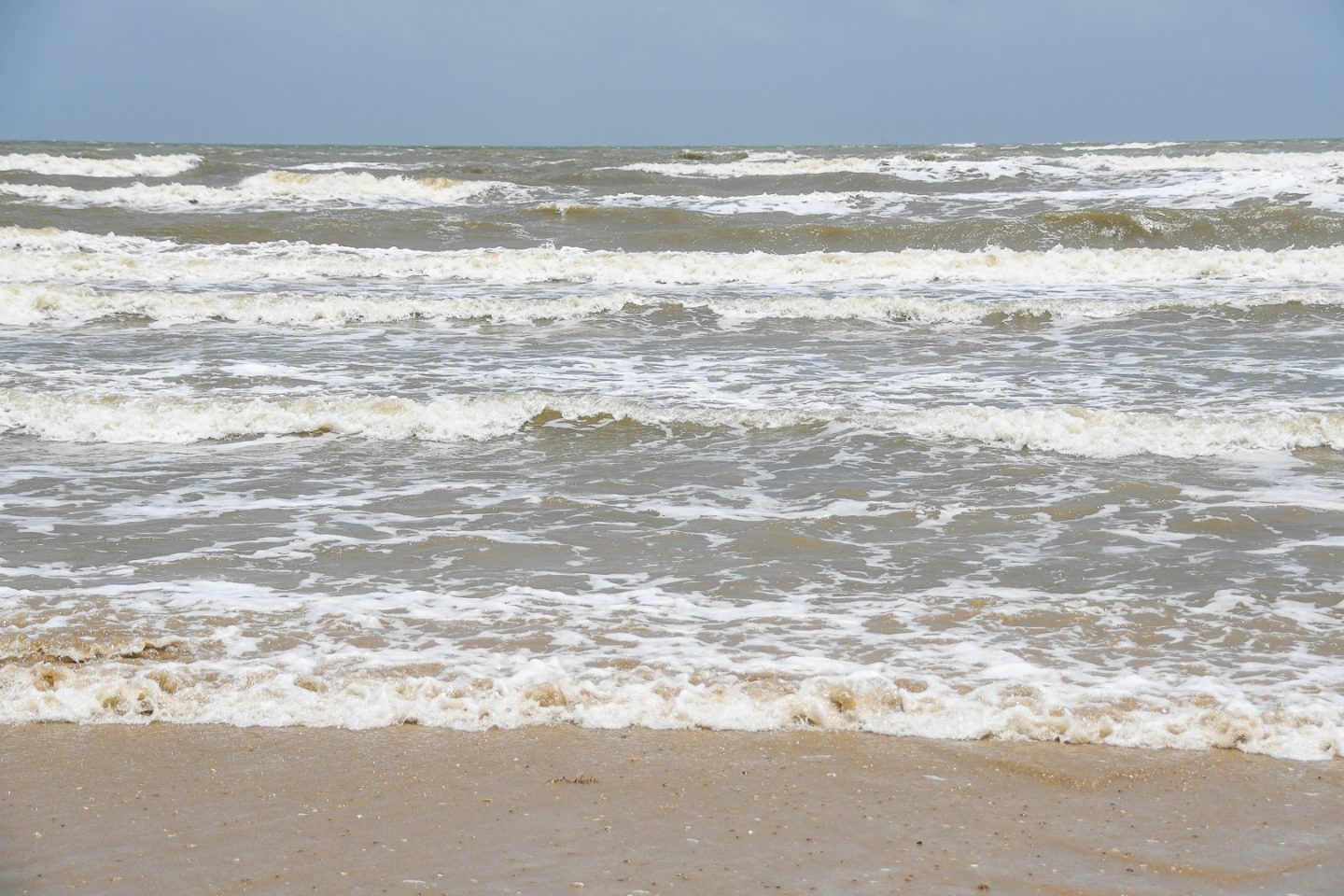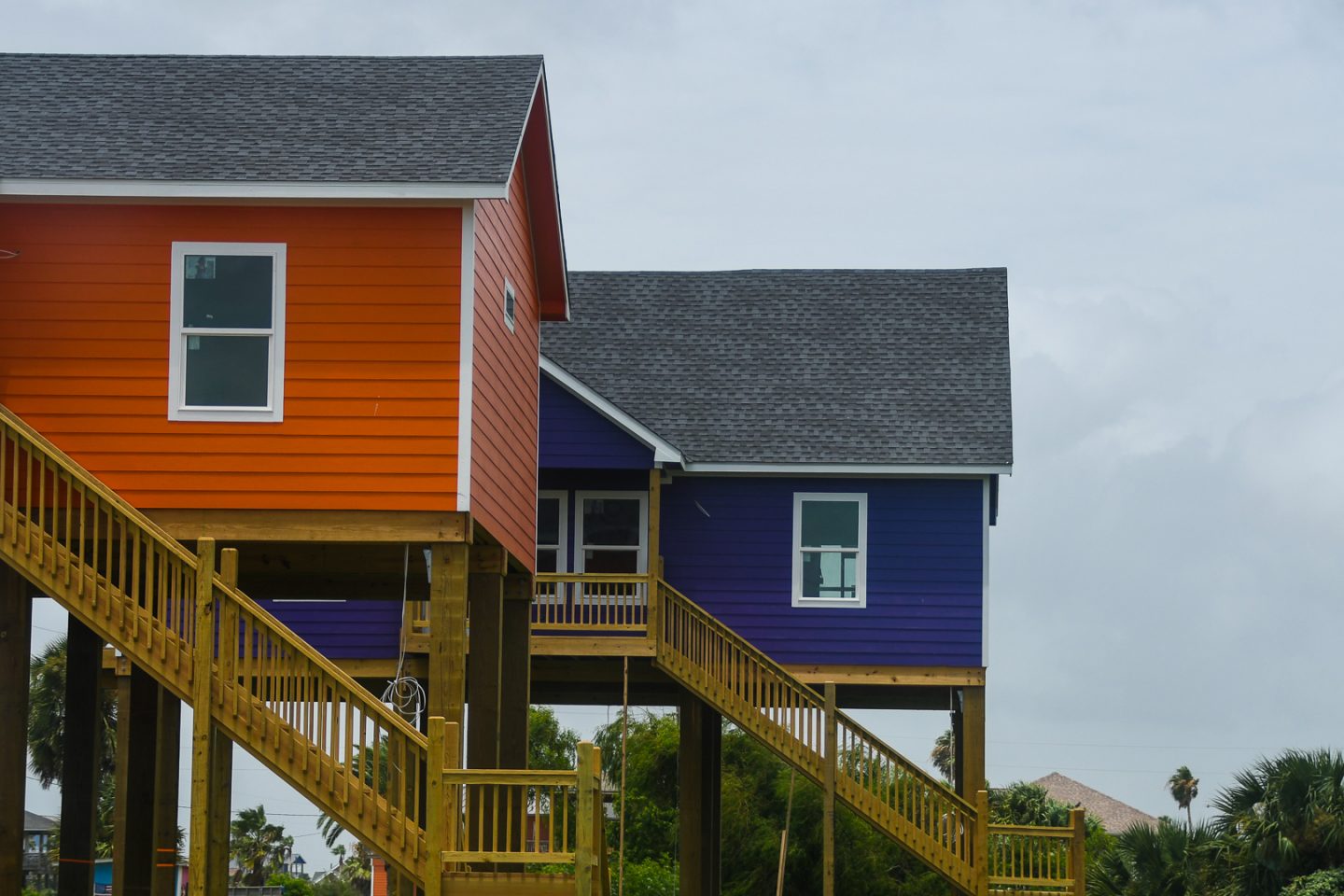 Waiting to go back on the ferry, this racoon was just walking down the road. Weird, huh.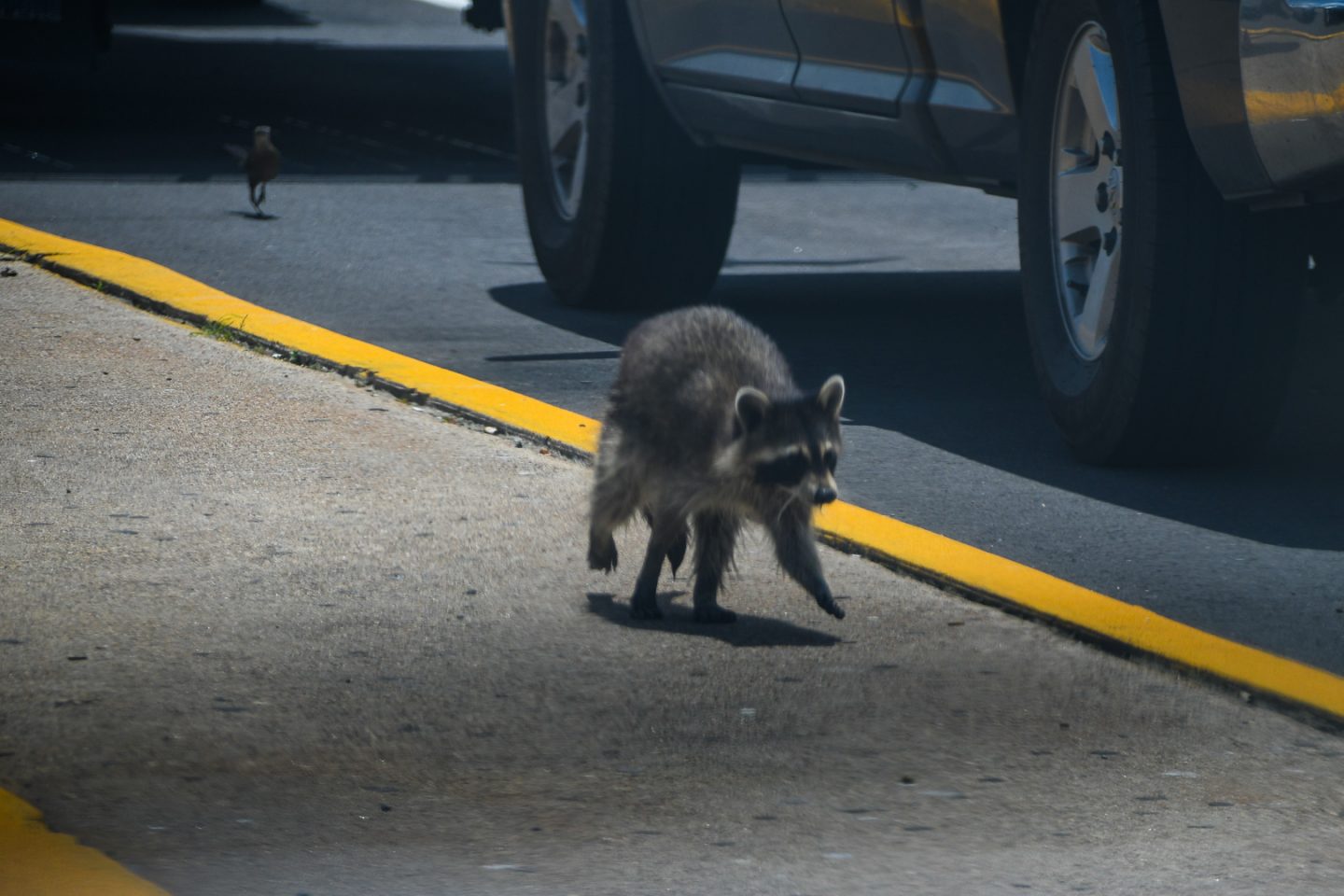 No dolphins on the way back, but this pelican was flying next to the boat.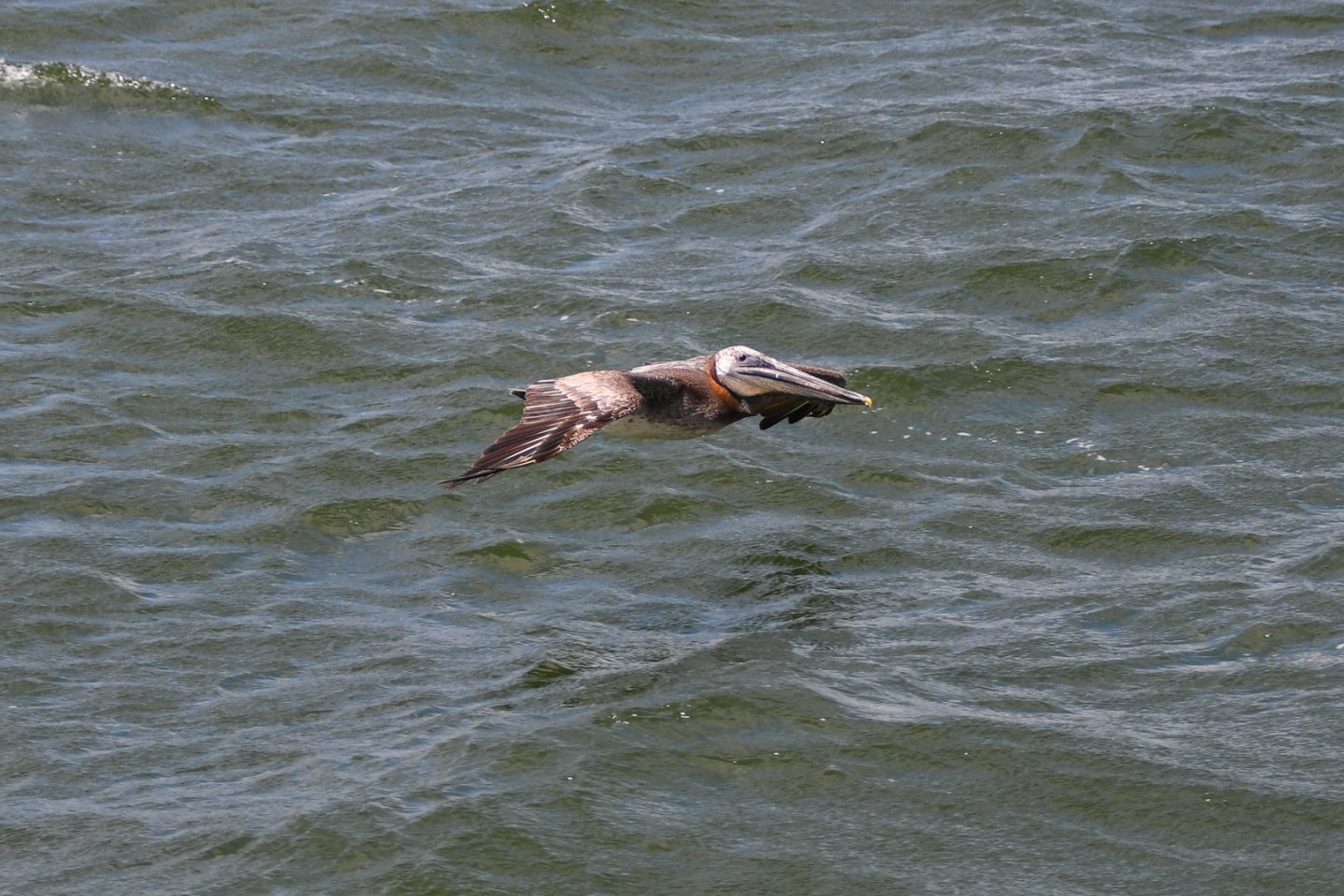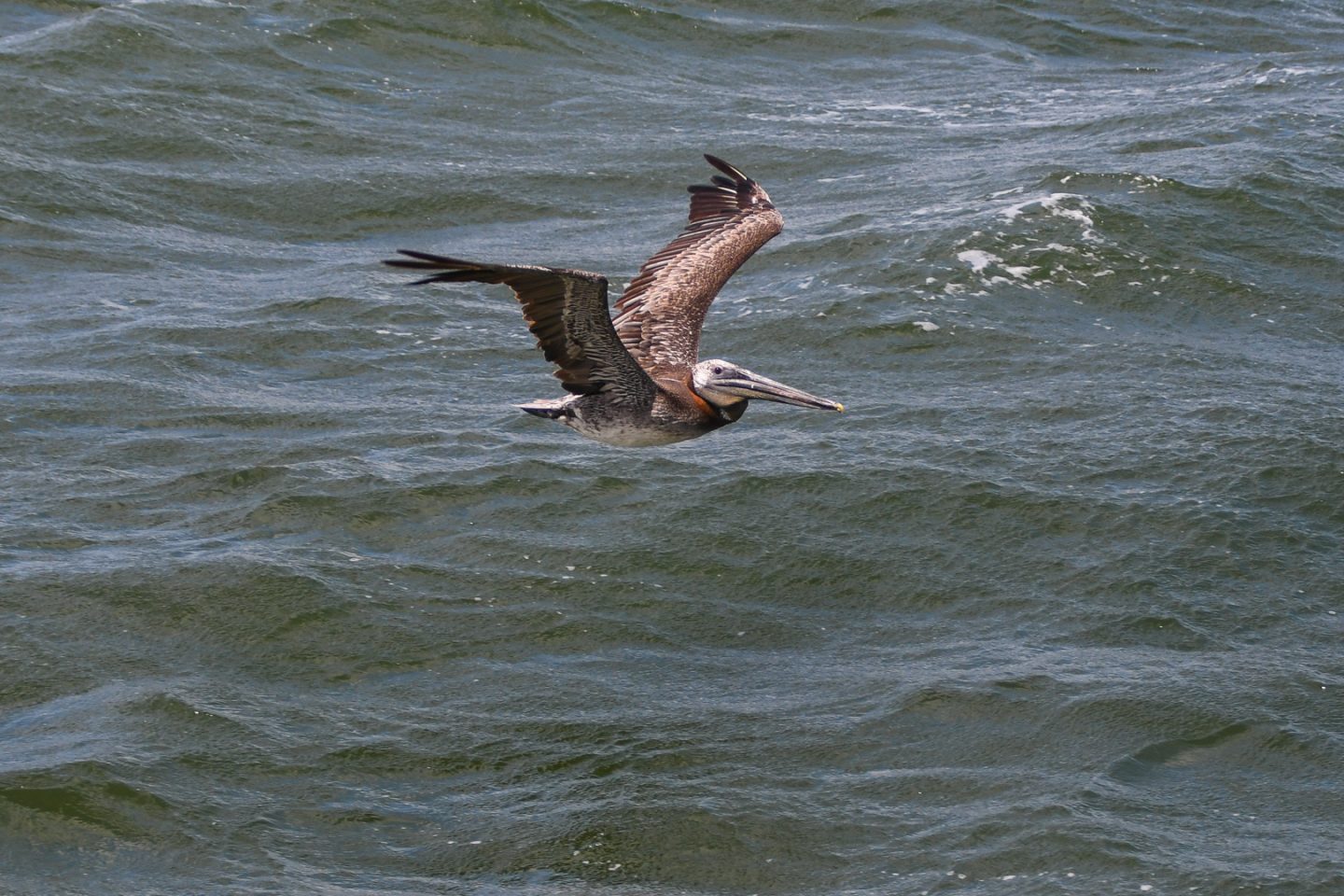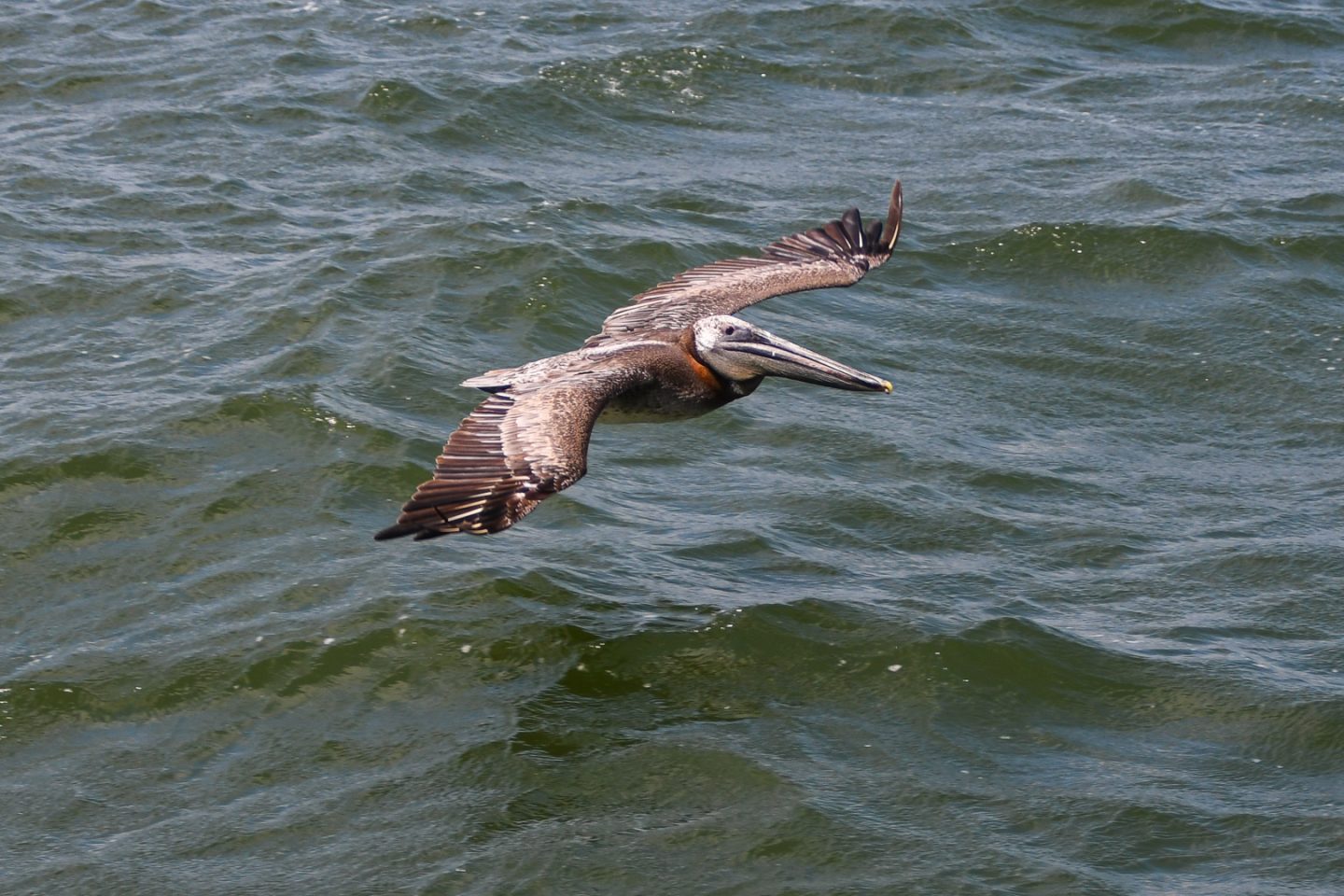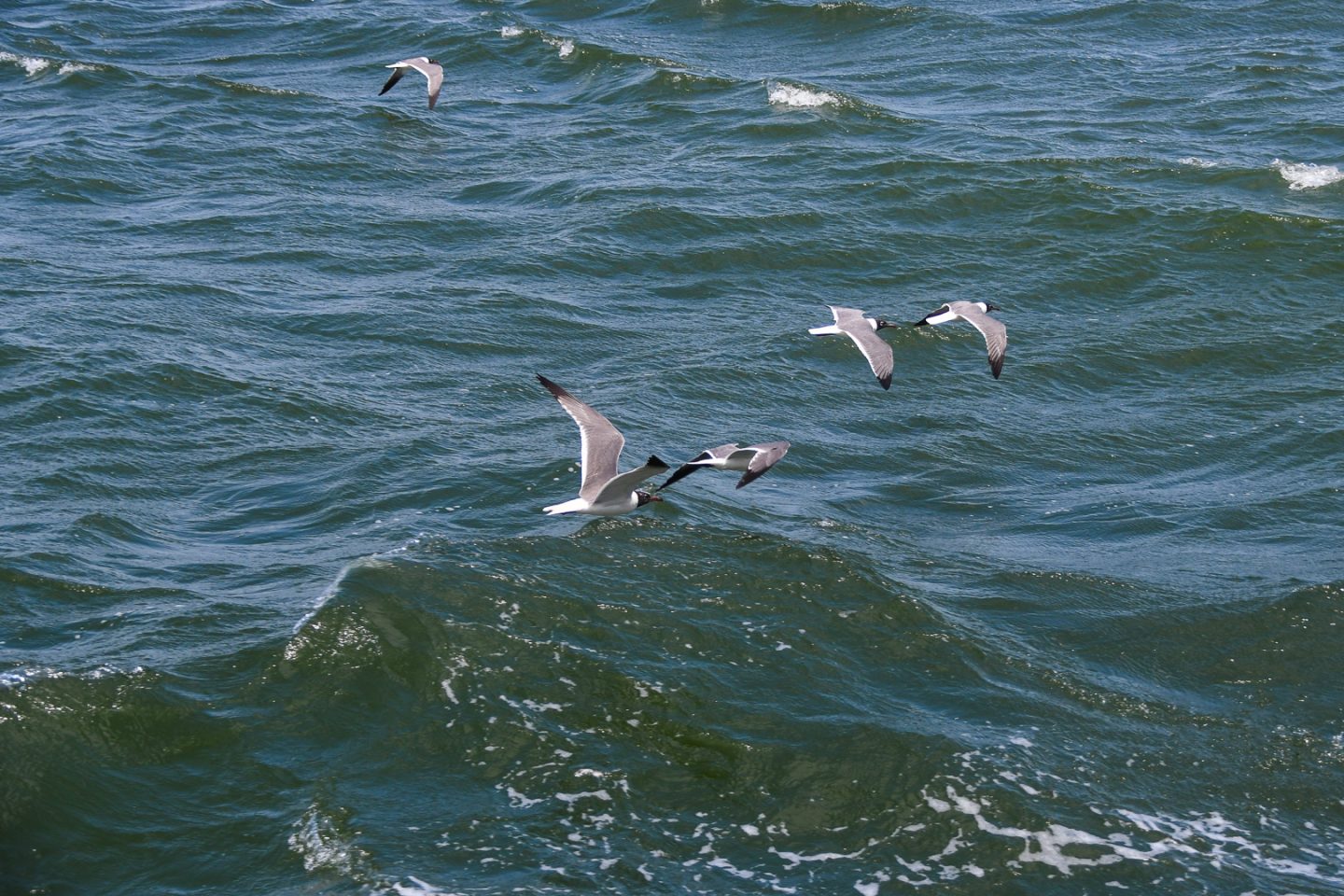 Colorful things in Galveston: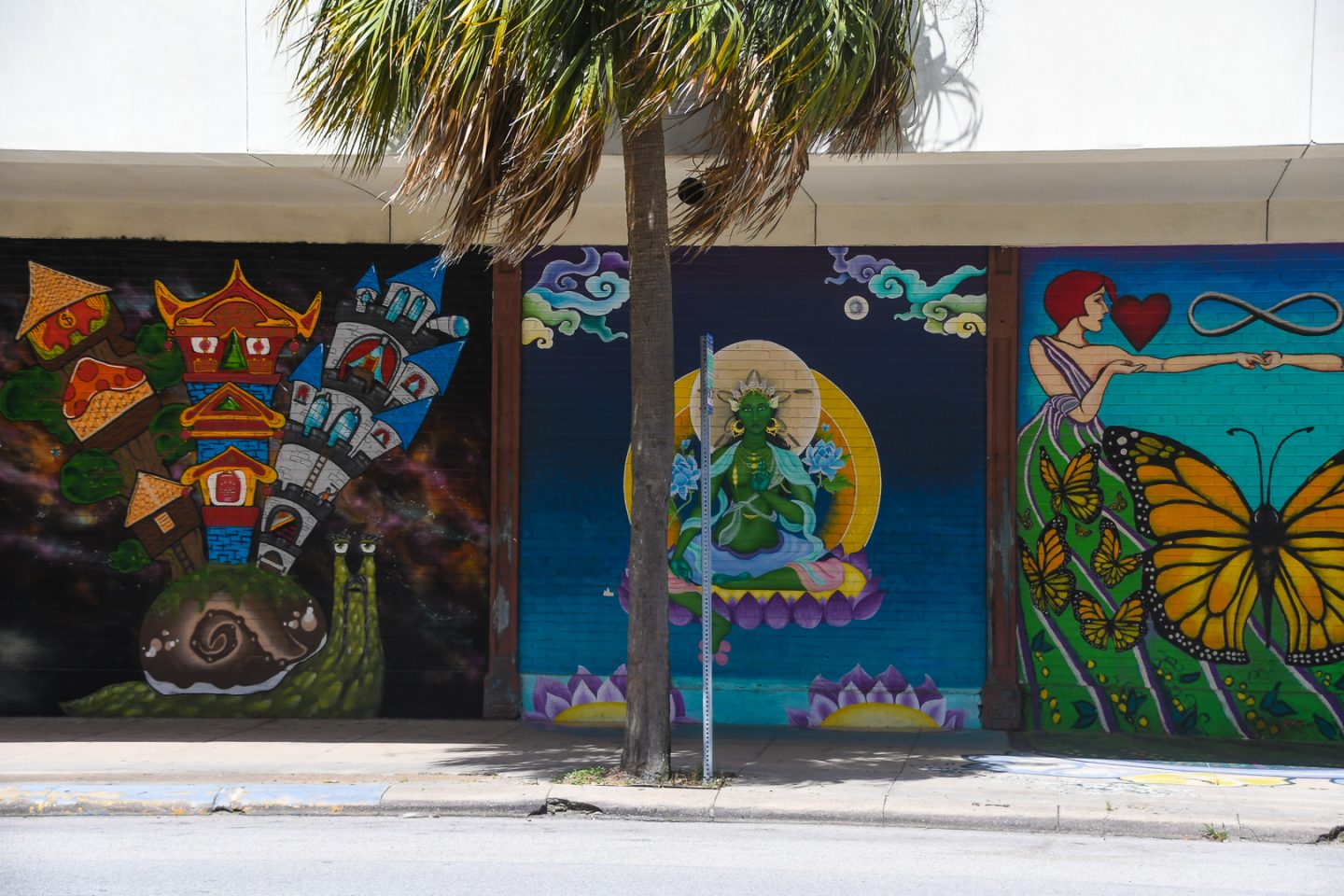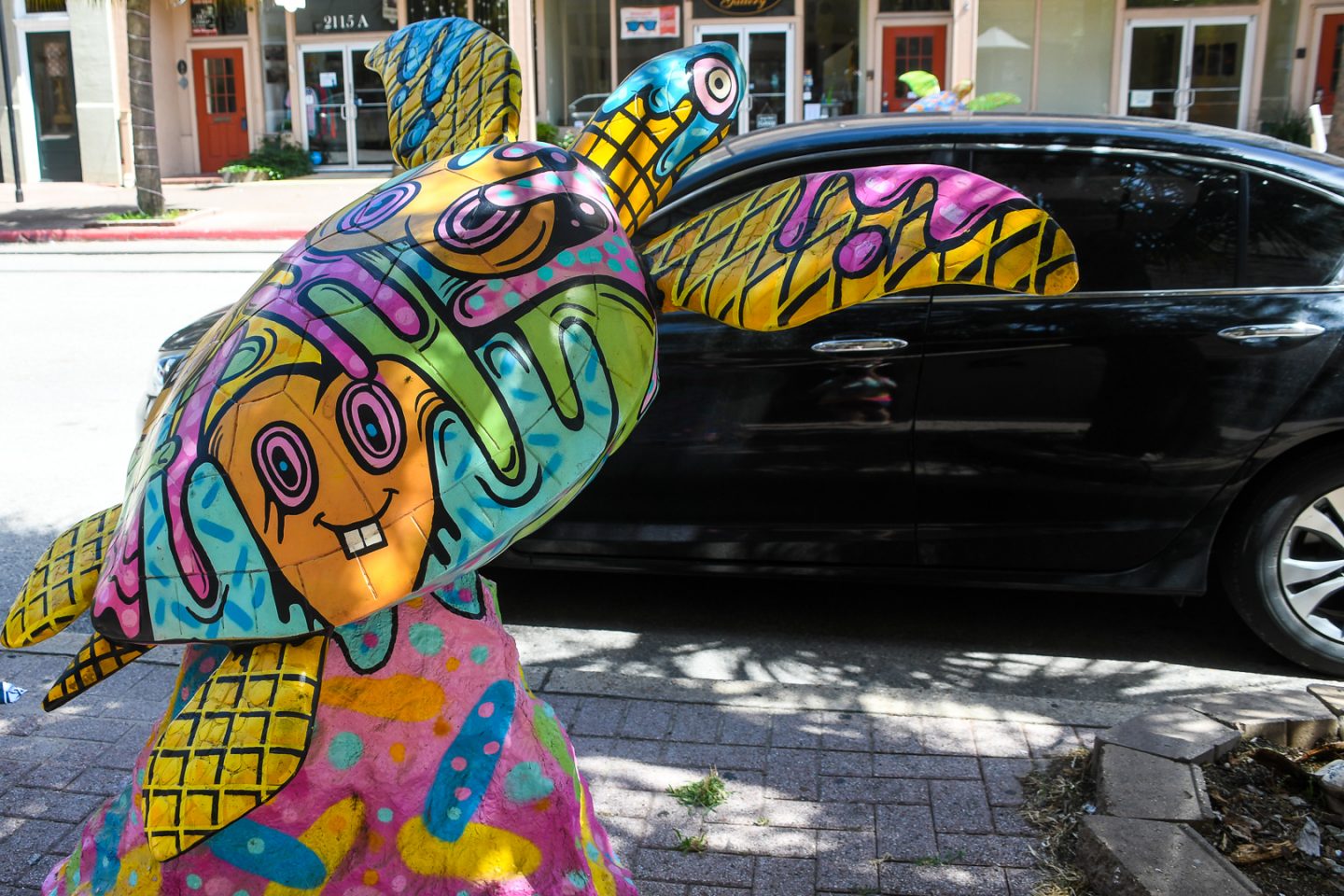 Later in the week, we drove to the NASA area to look at it, even though we couldn't go in.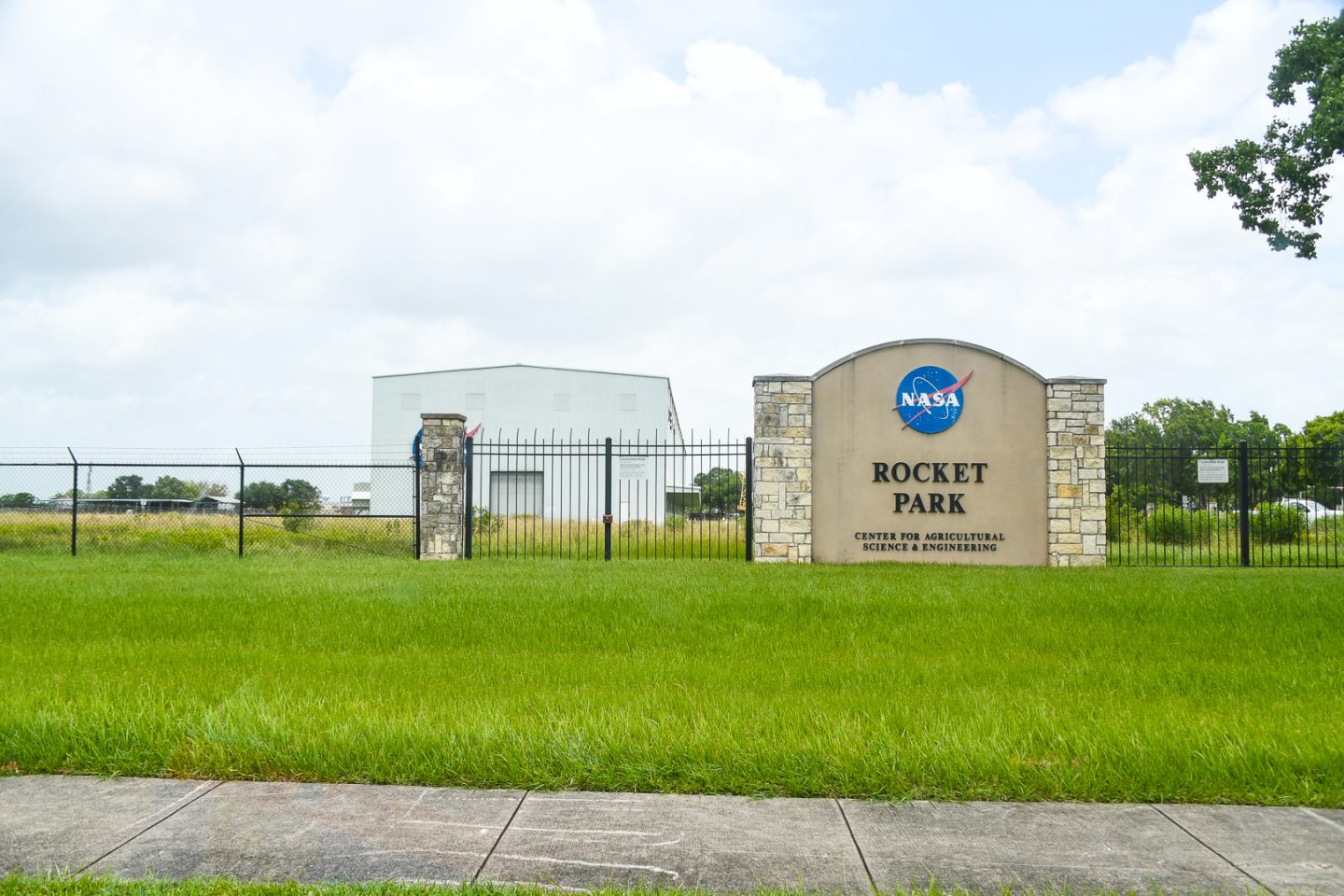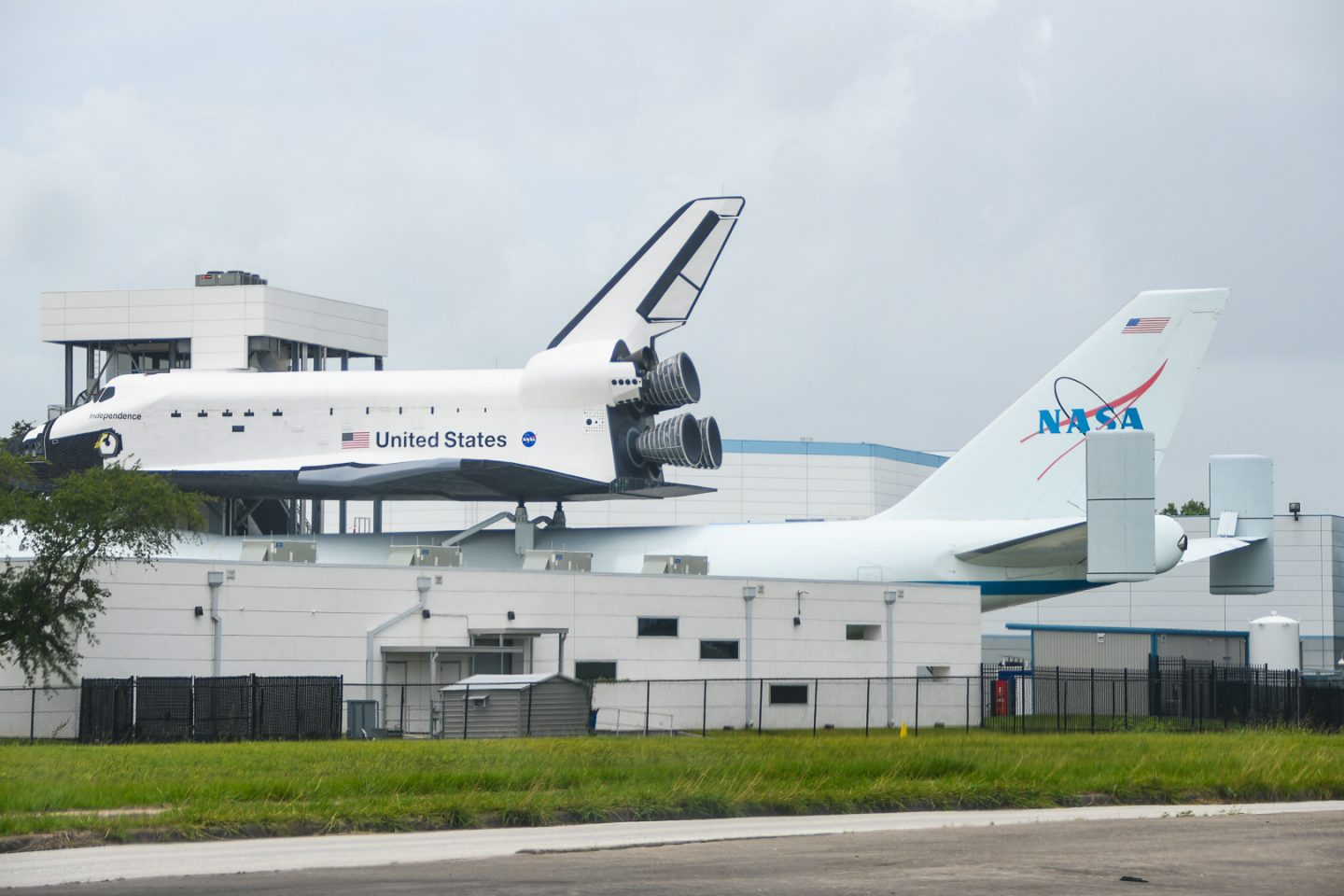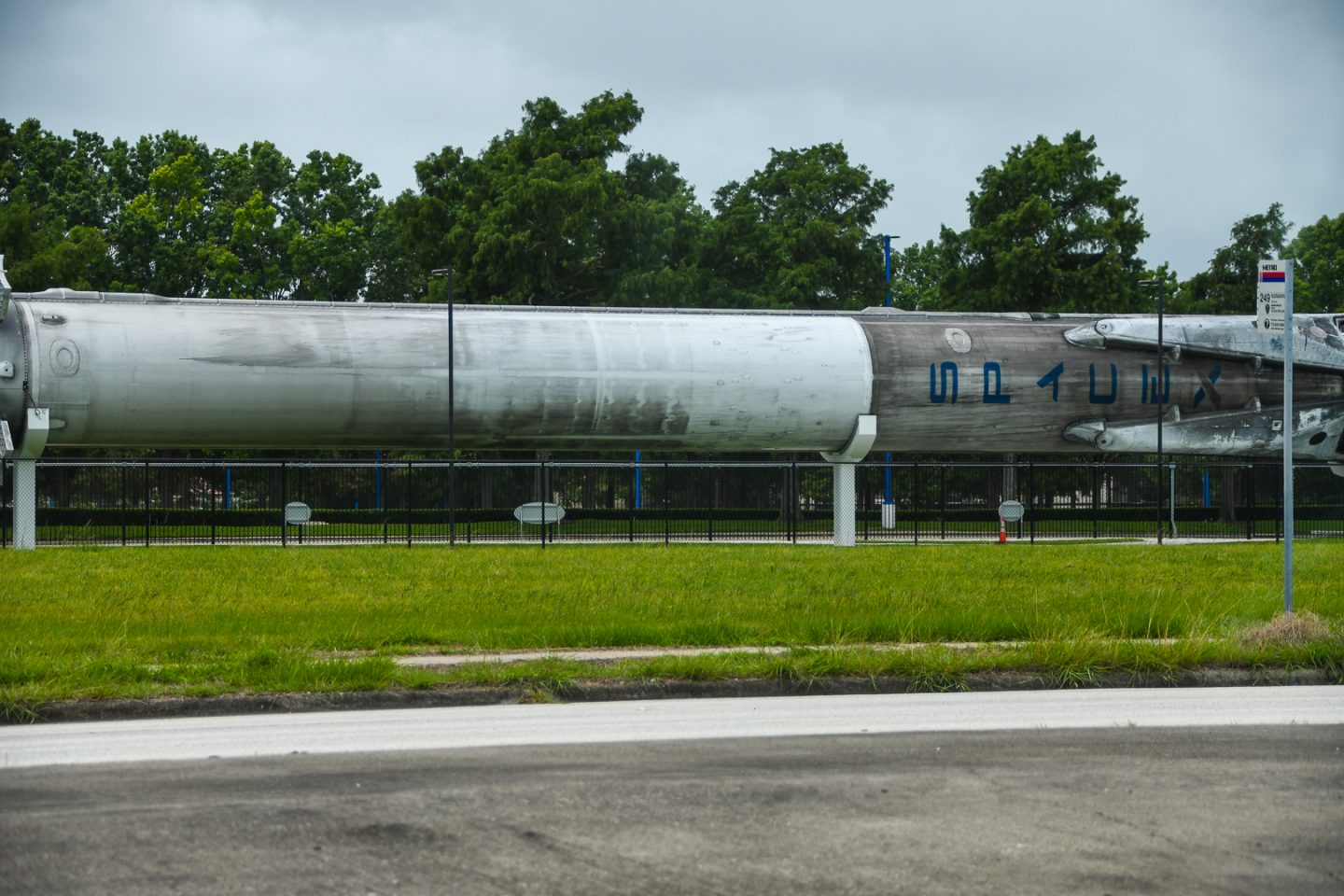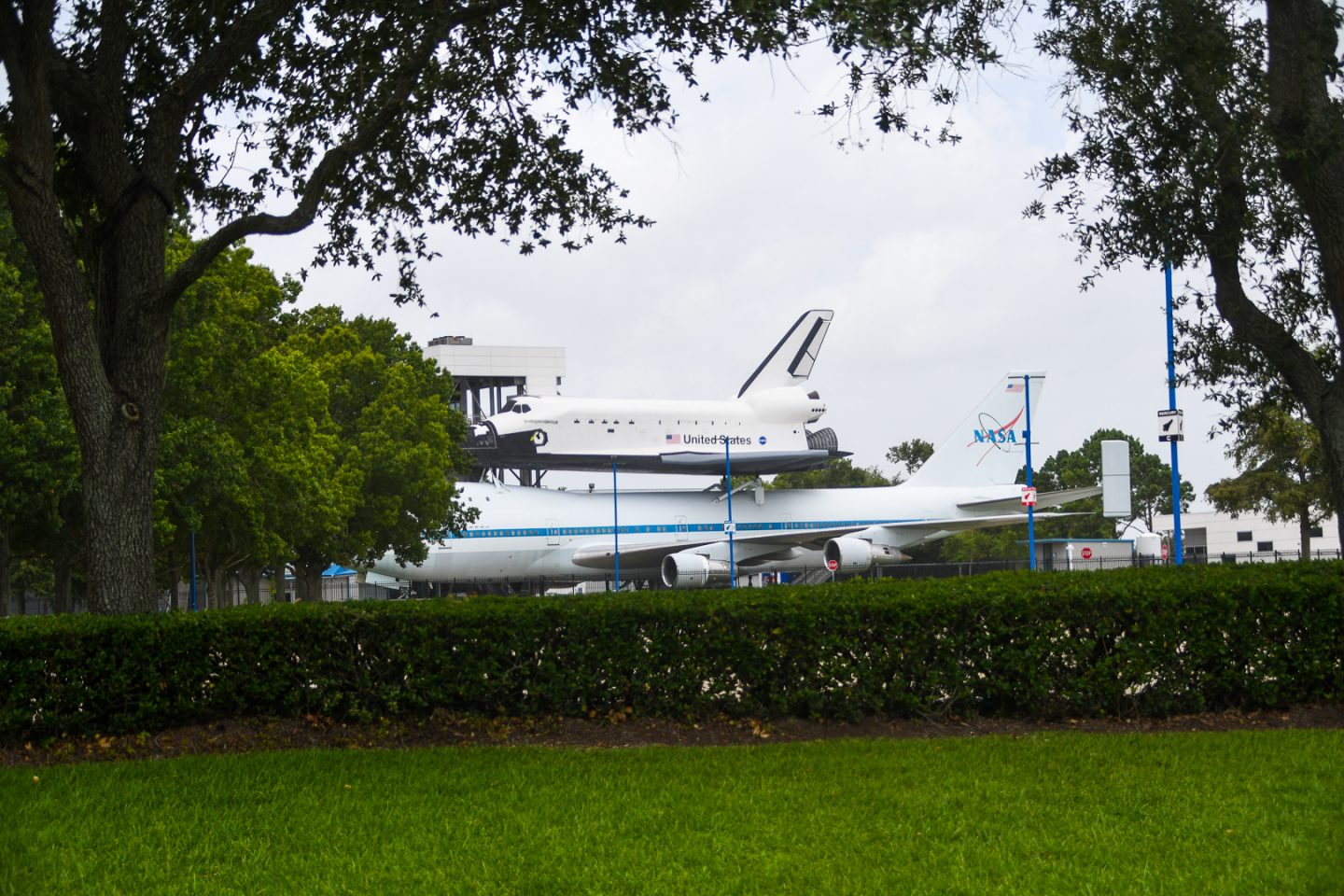 The neighborhood we stayed in was near a lake, so we went for sunset there!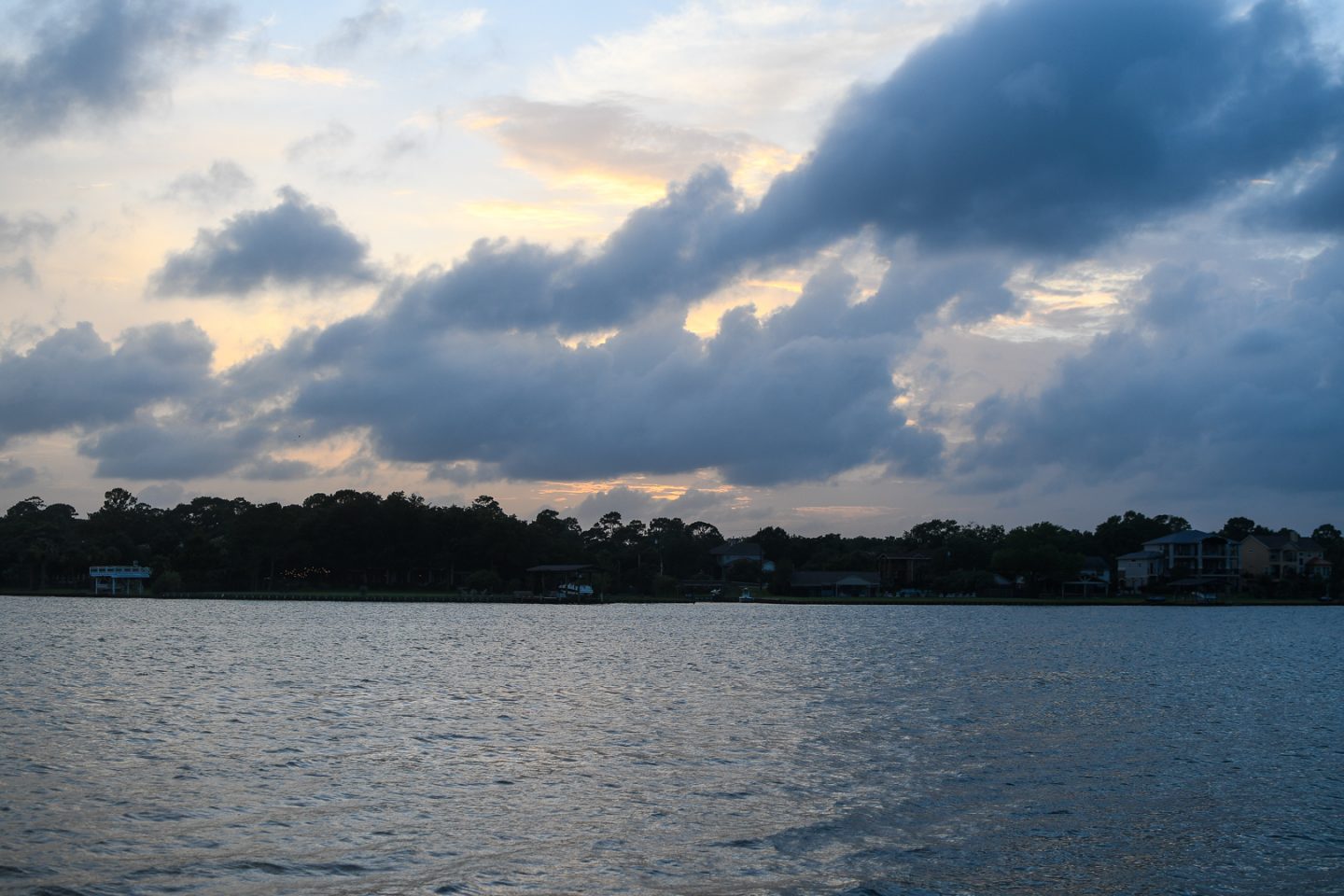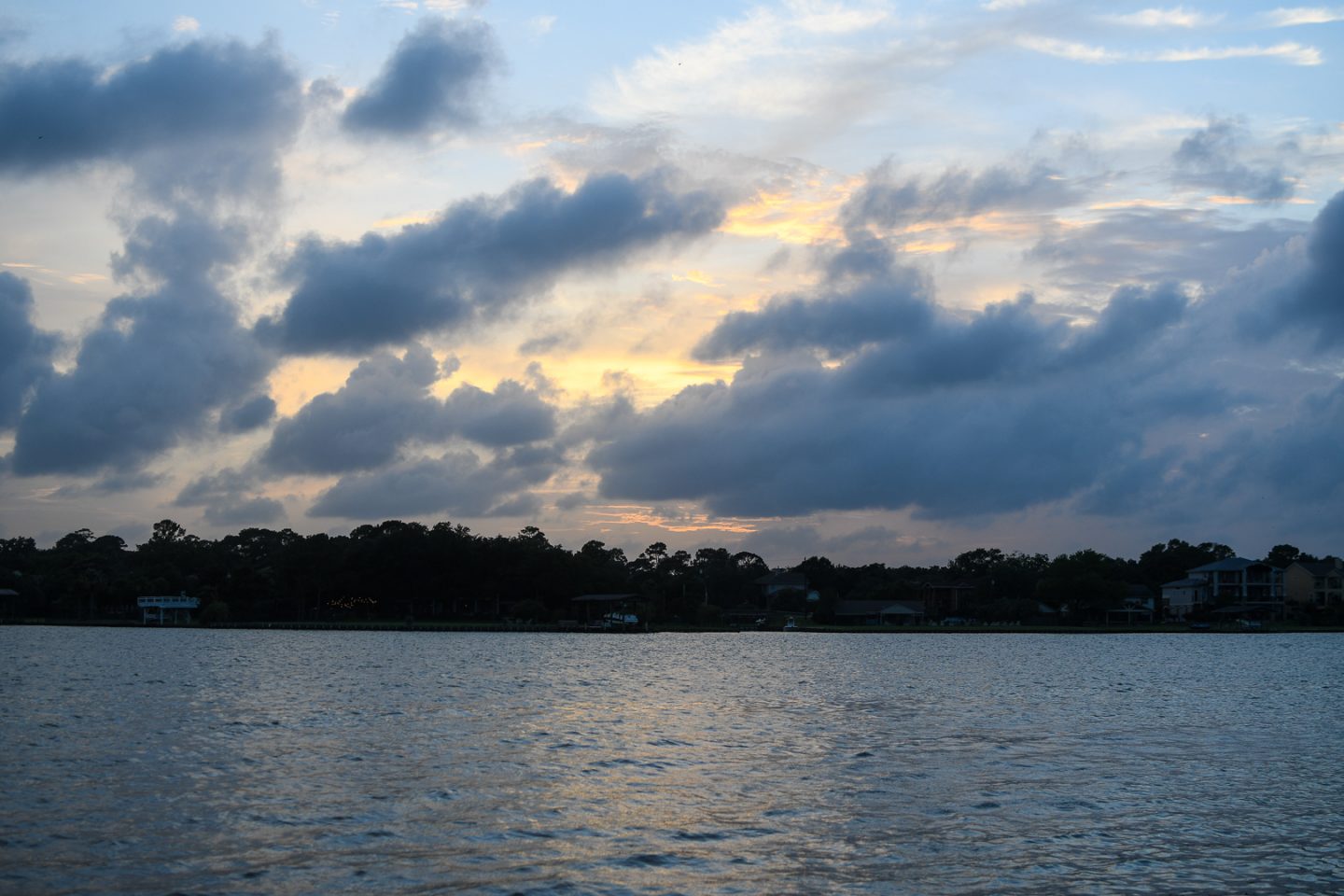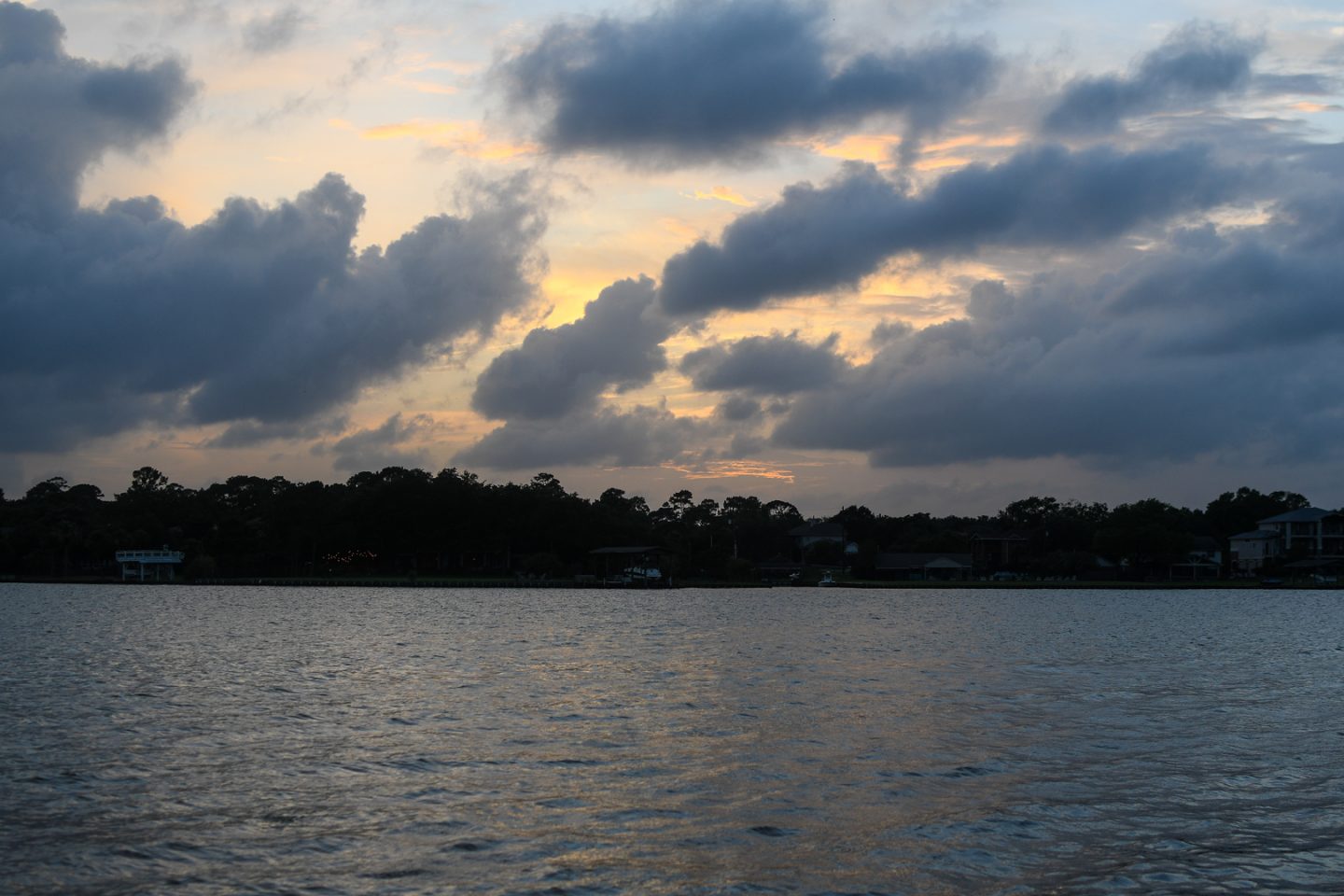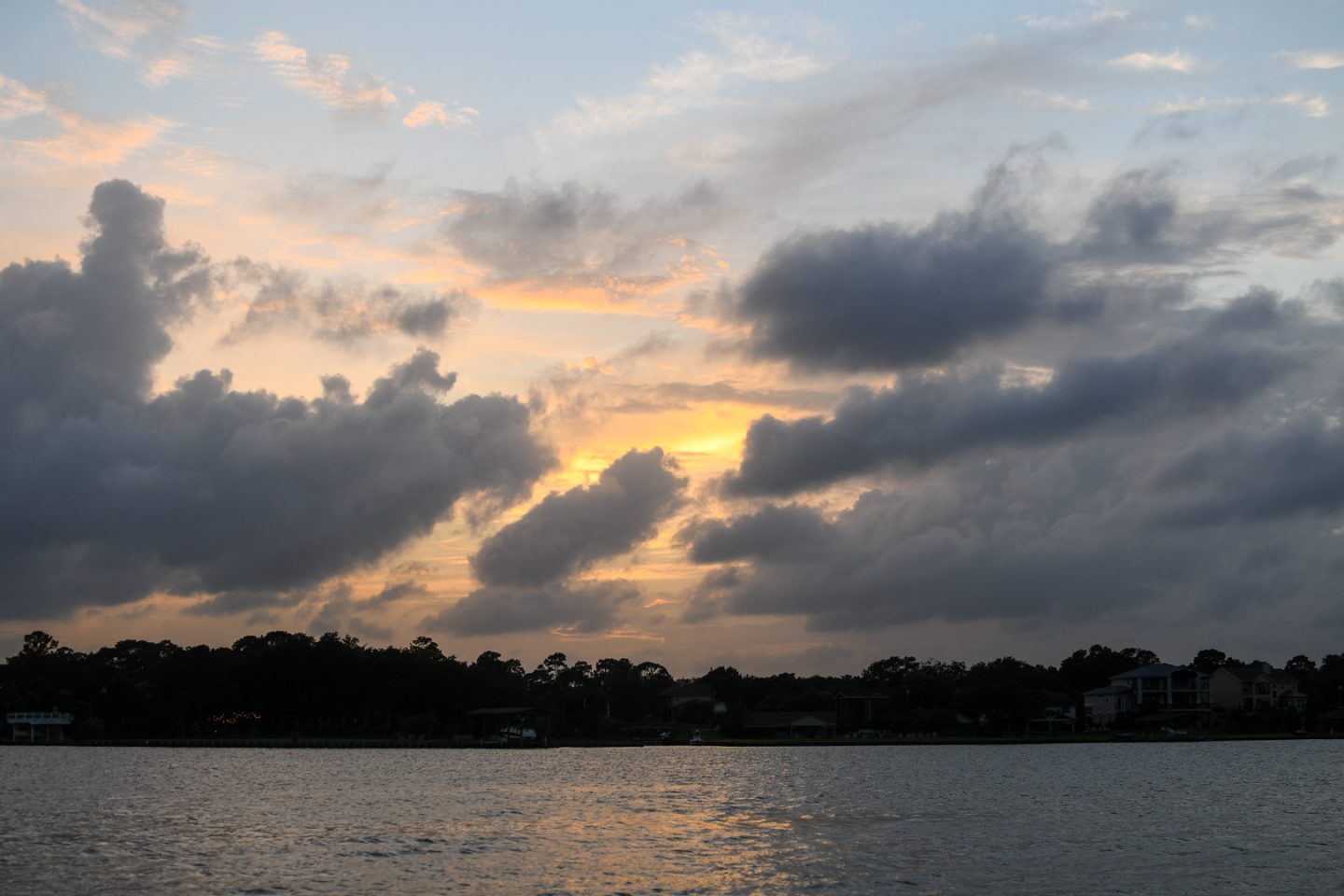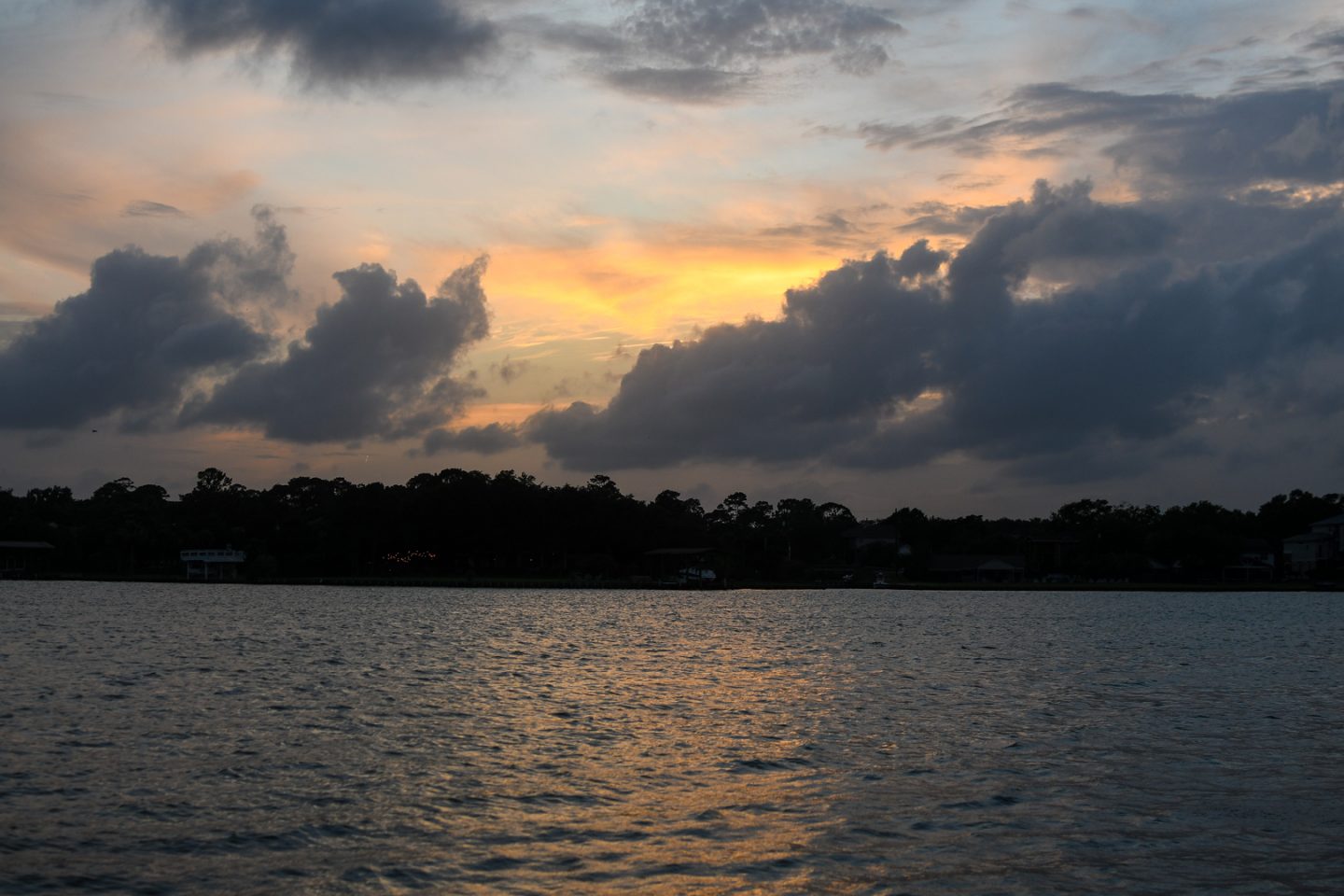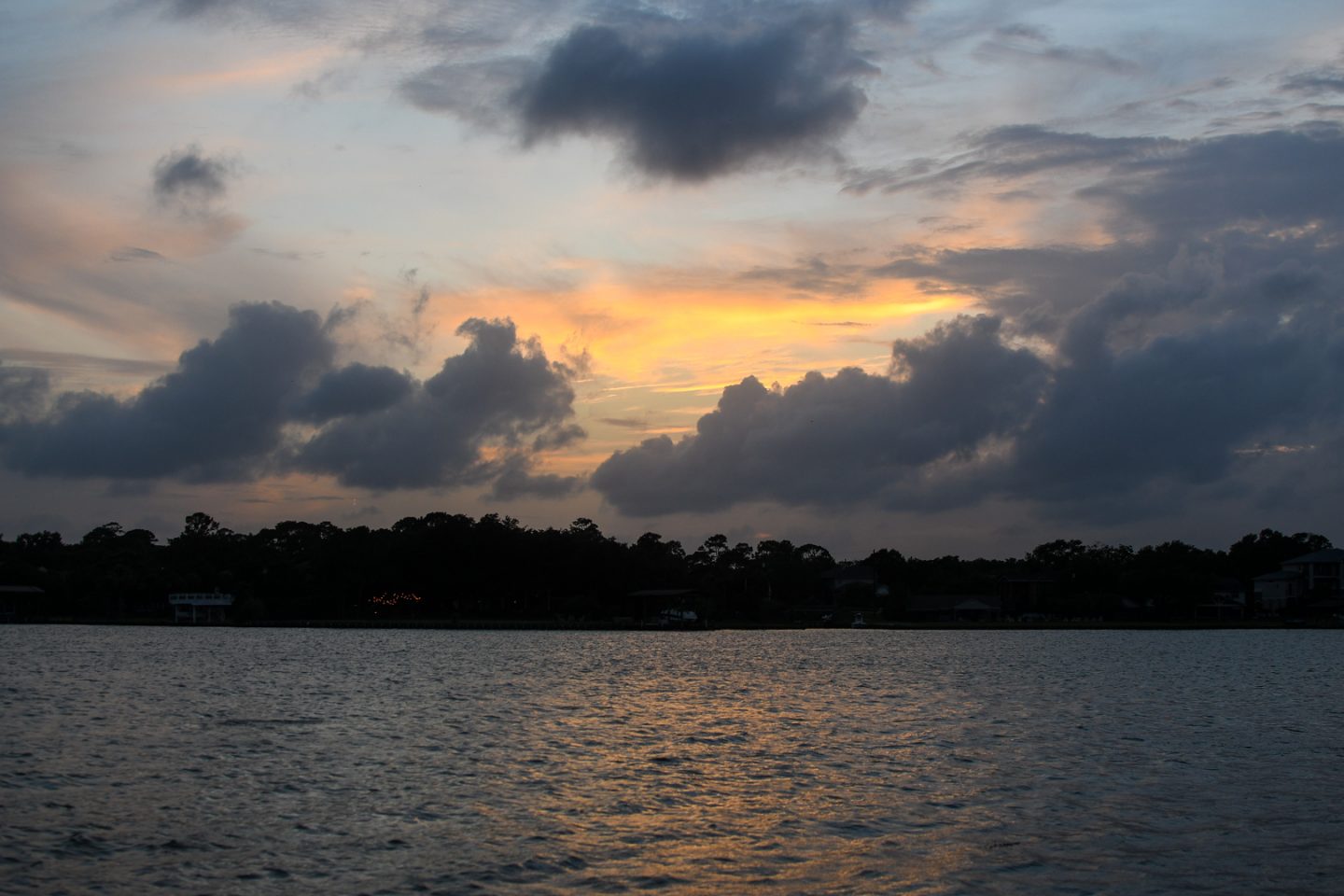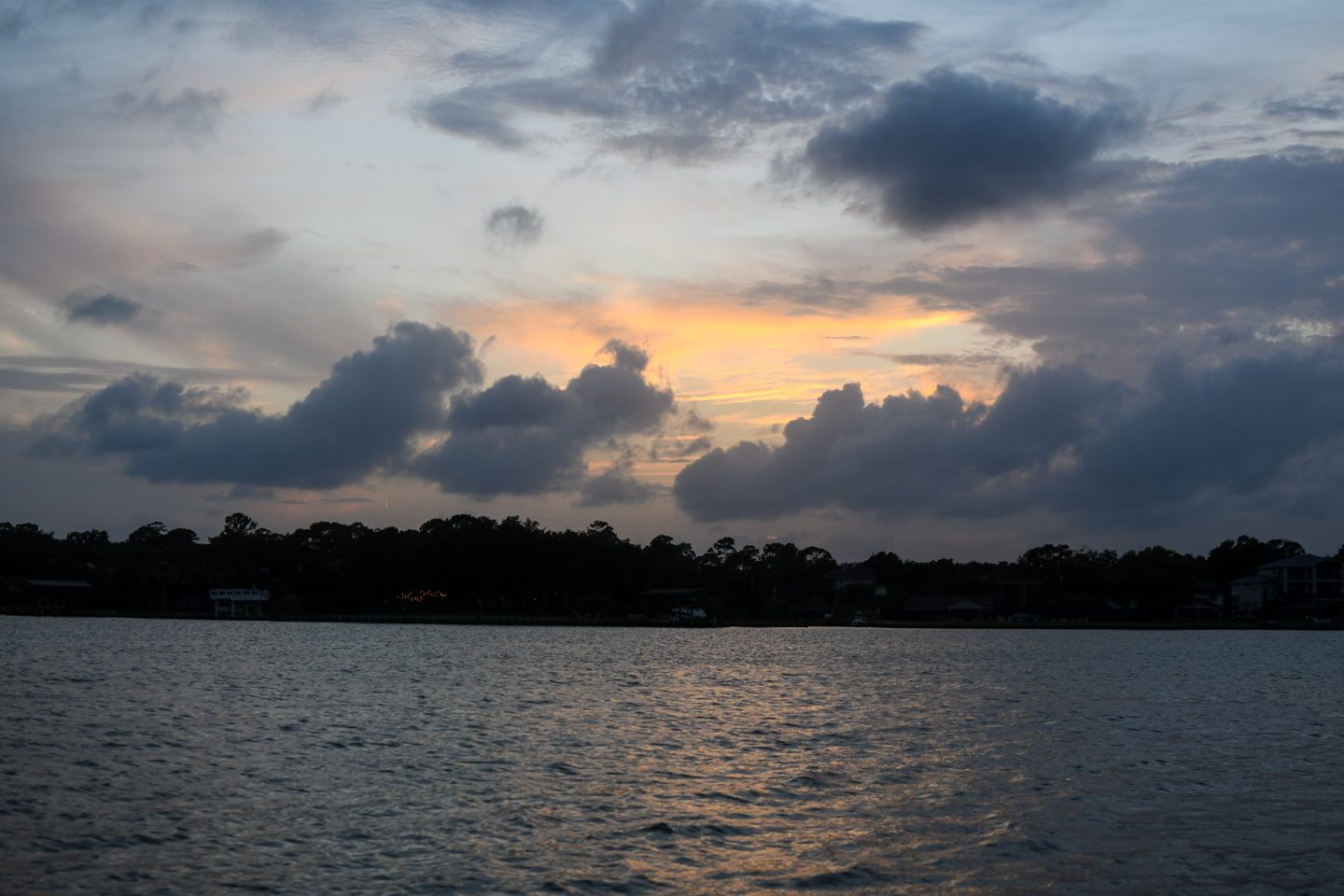 We had fun staying at the house and checking out a new area!