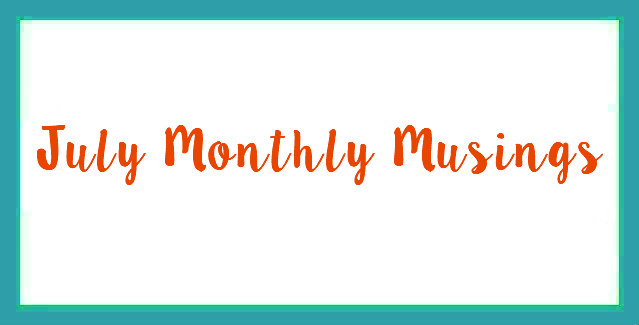 Today I'm sharing my July Monthly Musings with Patty and Holly. This month, the questions are about vacations.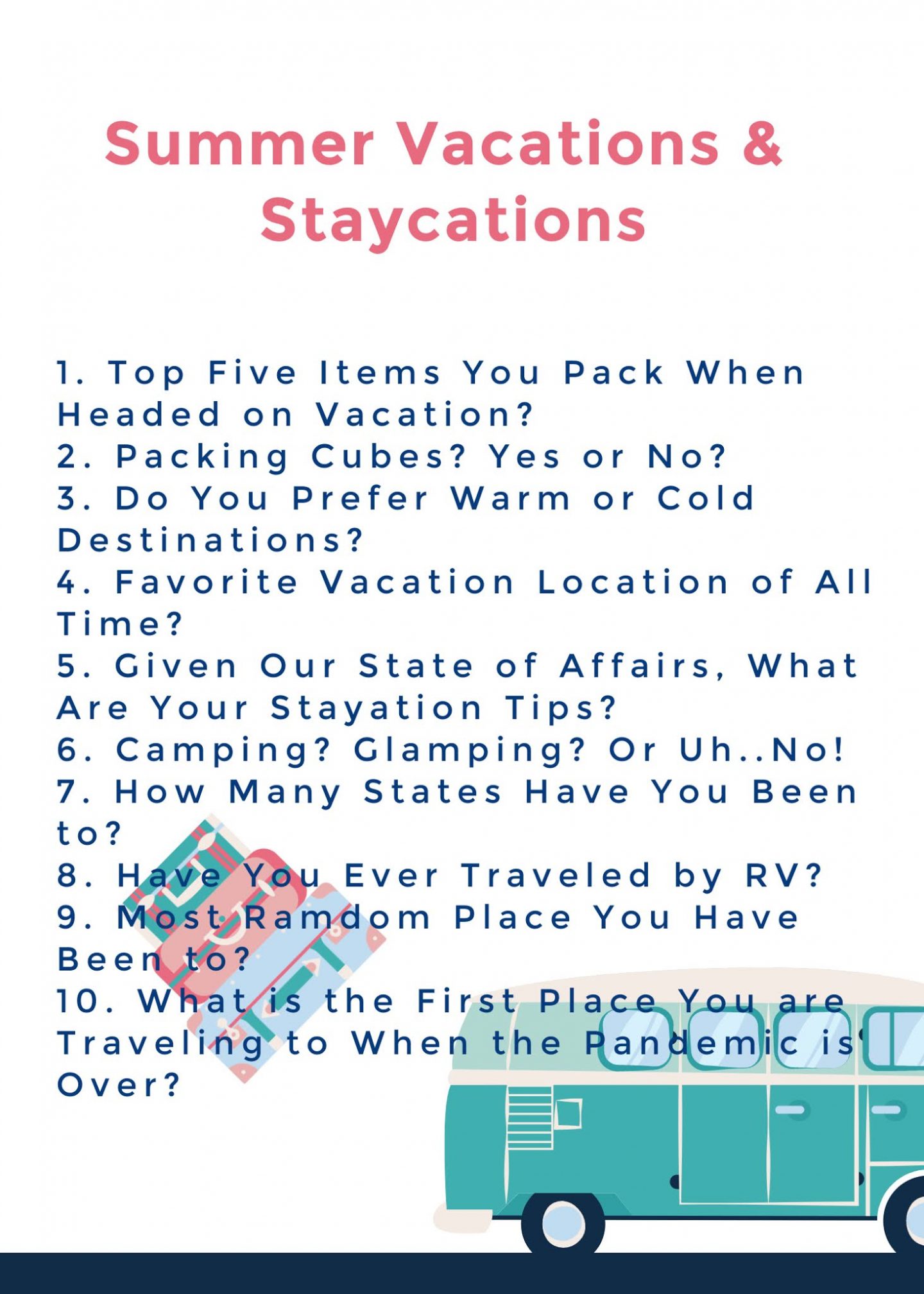 1. Top five items you pack when headed on vacation?
Clothes…I guess that's obvious! Toiletries, books, my camera, my charging items.
2. Packing Cubes – yes or no?
This reminds me that I haven't seen our packing cubes in awhile. I wonder where they are! Gabbie used them for camp packing and I use them when I pack more than one person in a suitcase to keep things separated.
3. Do you prefer warm or cold destinations?
Warm! I hate being cold.
4. Favorite vacation location of all time?
Disney World.
5. Given our state of affairs, what are your staycation tips?
I'd say our trip to Texas as a staycation type trip, because we got a house with a pool and spent most of our time there. As far as staycationing at home, I'd normally do out of the house activities and that's not really happening these days.
6. Camping, Glamping, or neither?
We did glamping in Cody, WY and it was so fun.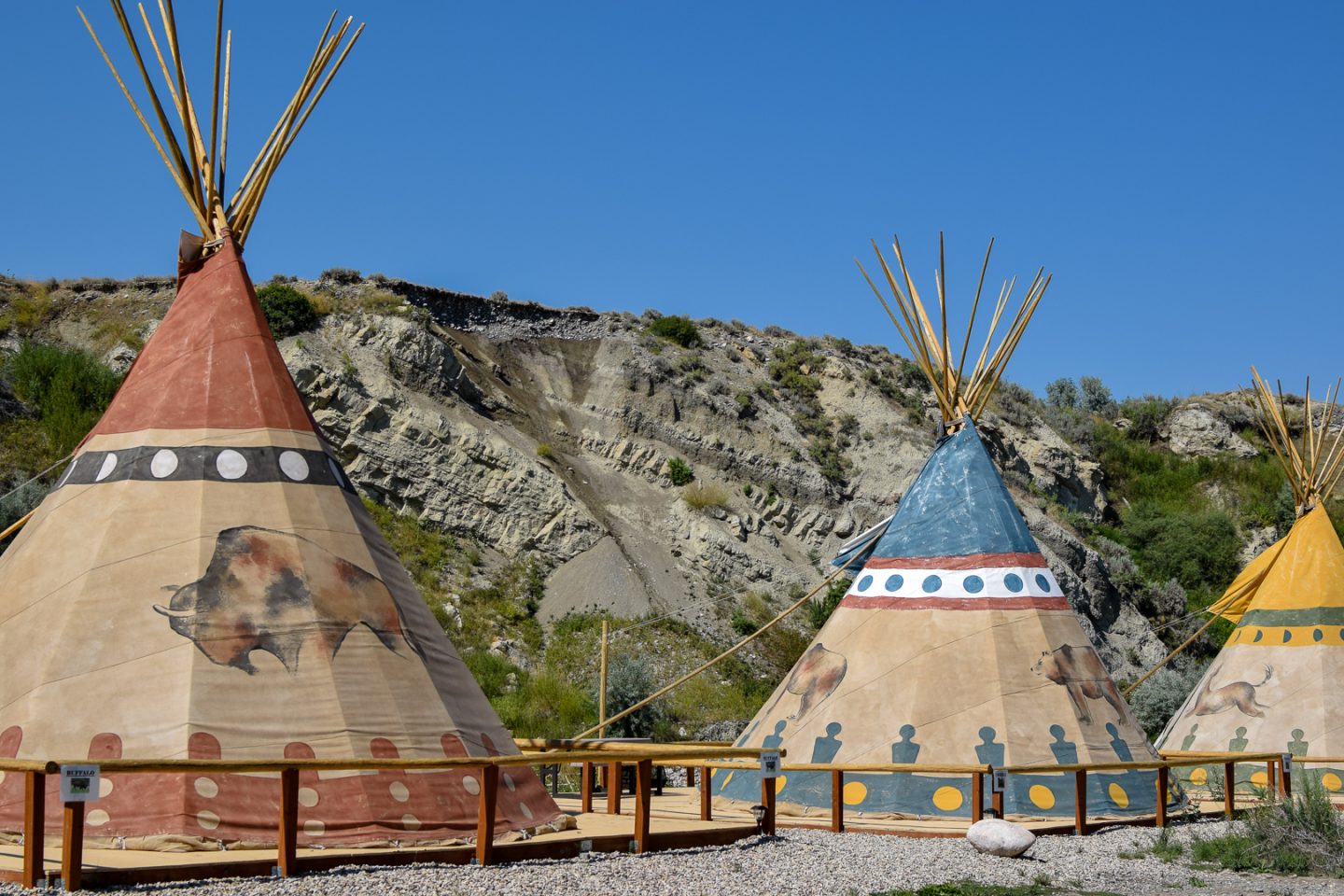 We slept in a teepee!
7. How many states have you been to?
48. Hopefully 49 by next week!
8. Have you ever traveled by RV?
No, but my family really wants to!
9. Most random place you've been to?
A few years back we did a roadside attraction tour of Iowa, that brought us to some random places.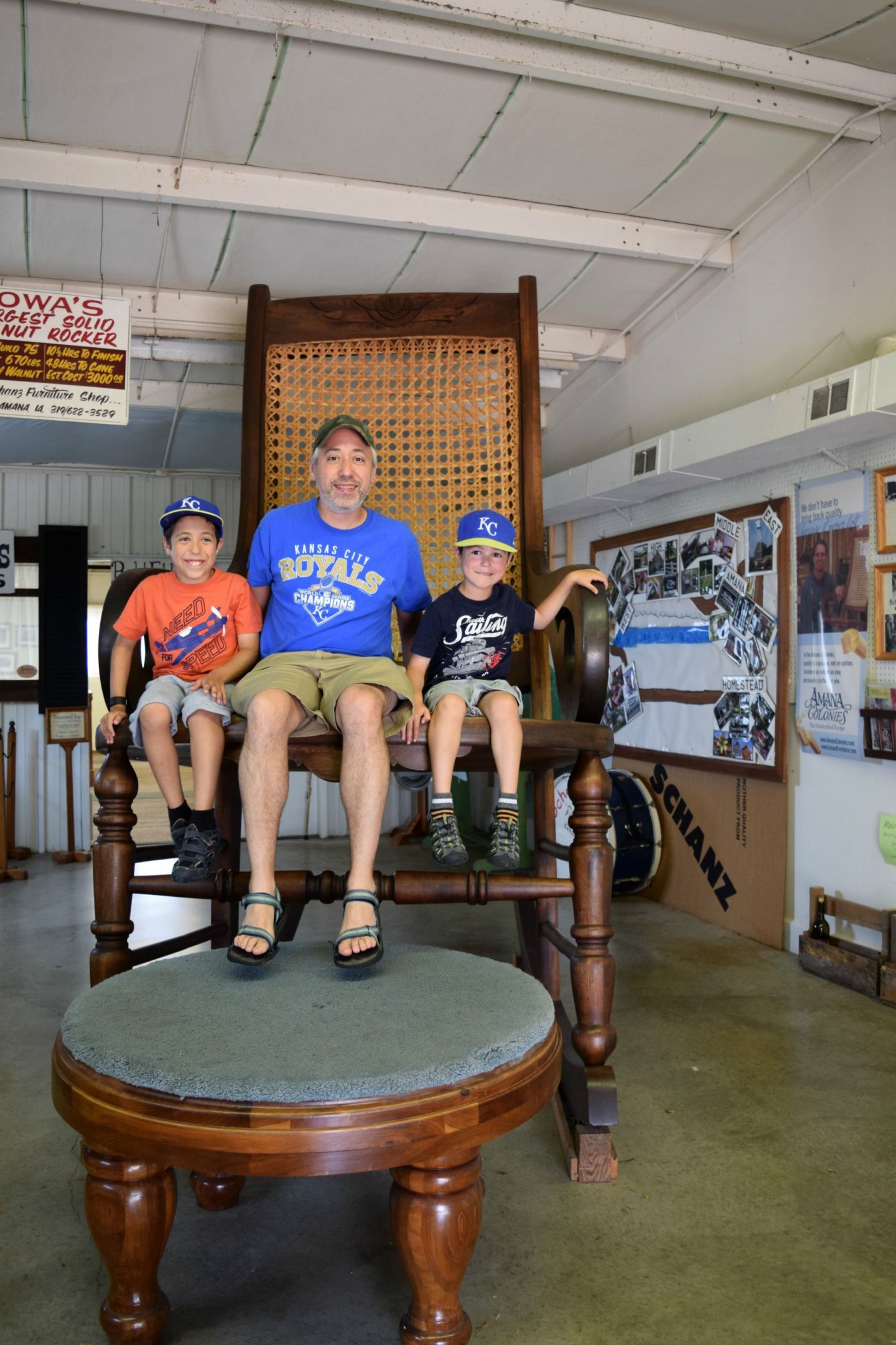 10. What is the first place you are traveling to when the pandemic is over?
Is the pandemic going to be over? Hmph. Well, I want to go to Hawaii, Israel, and Disney World but I don't know if any of those will happen ever!
Where do you want to travel to?