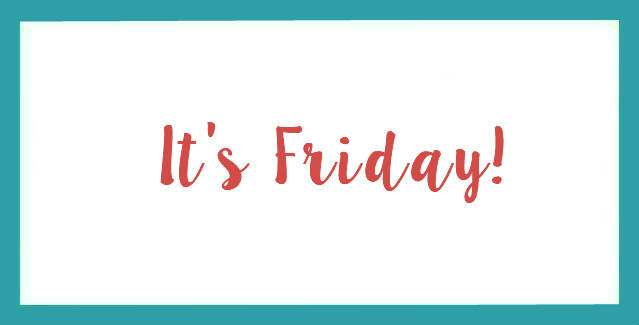 For today's random Friday post, I have a few fun things to share, mostly about Gabbie!
[one]
On Sunday, Gabbie had her second and last dance competition of the season. The first occurred just before everything shut down. This rescheduled competition allowed just our studio to be present with one viewer per performer. It was also live streamed, so Dave and Simon as well as my parents watched from home. I will say that the girls Gabbie dances with aren't great at distancing from one another, and many of them post pictures together from various locations. Gabbie takes it seriously though.
In any case, she performed her solo and her trio and did well. I feel somewhat annoyed that we paid so much for only two competitions on these dances – they are already starting new ones for next year – but what can you do.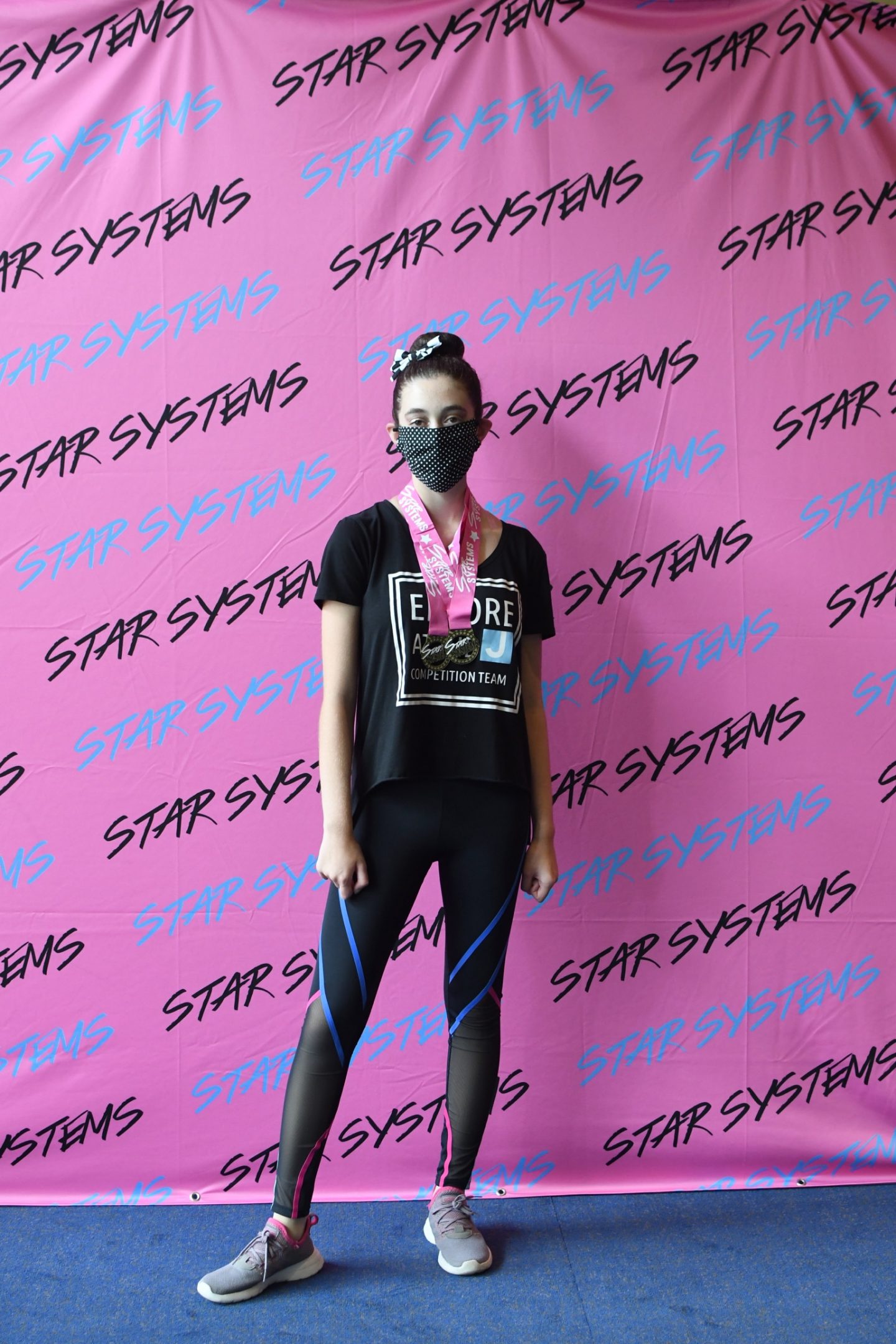 Everyone wore masks of course.
[two]
On Wednesday, Gabbie got her braces off! Originally she was supposed to get them off by January, but the orthodontist wanted to tweak things. Then the target date was April! So now she's finally braces free. Parents can't go into the office these days, so I took before an after pictures as she got out and back into the car.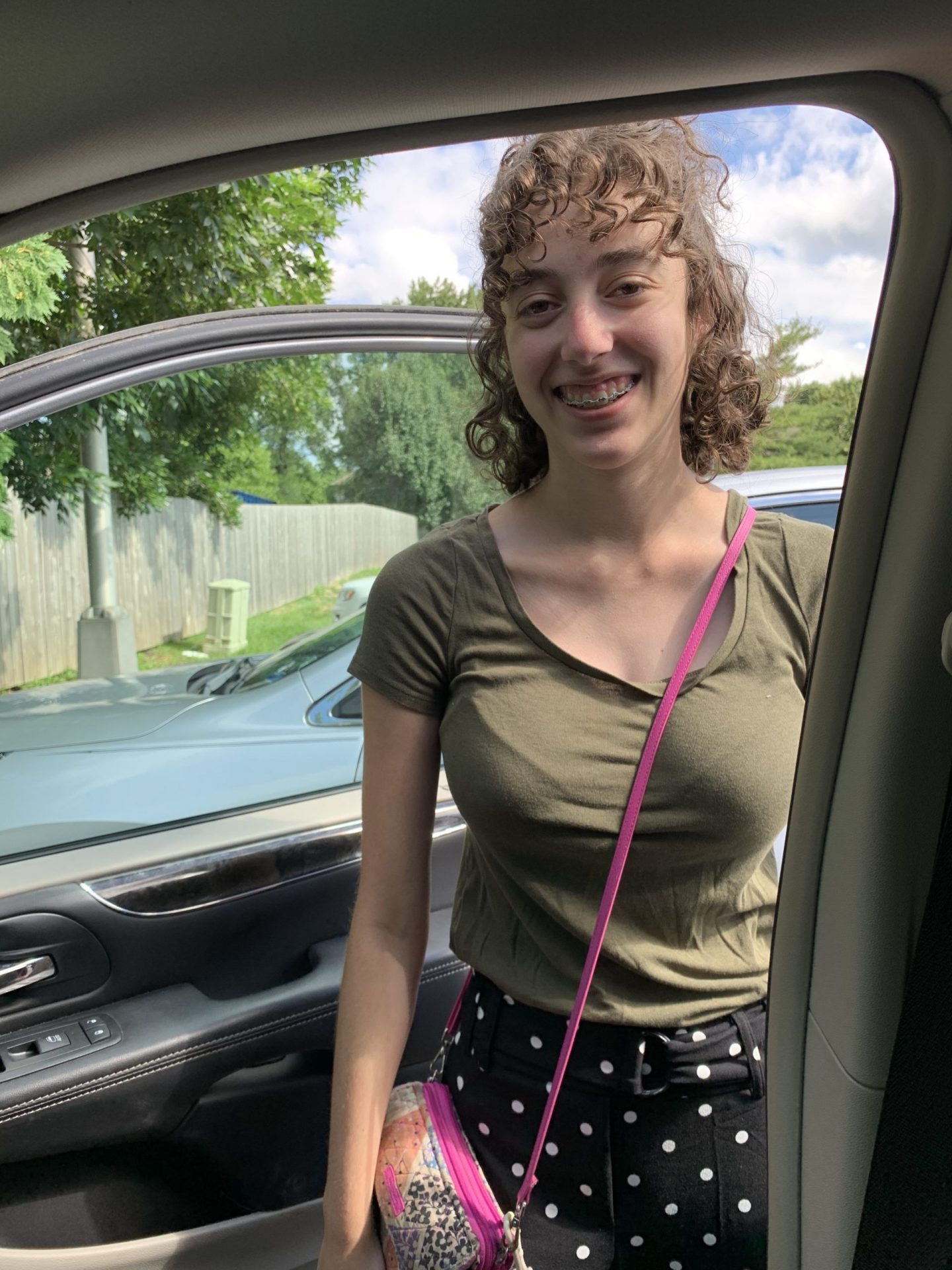 [three]
We were supposed to meet up with some college friends this week that we haven't seen in probably 10 years. They are on a road trip and were in the area. We were all set to have an outside meet up, when Dave found out that he had a Covid exposure. Everyone says it's low risk, but we decided we couldn't meet up with our friends, so that was sad.
[four]
I'm still running for exercise now, and I might even be liking it. I'm up to 25 minutes of running at once. It's still not so easy!
[five]
Gabbie and I recently watched Clueless together and then we started watching The Baby Sitters Club. First I freaked out because Alicia Silverstone is Kristy's mom. And then: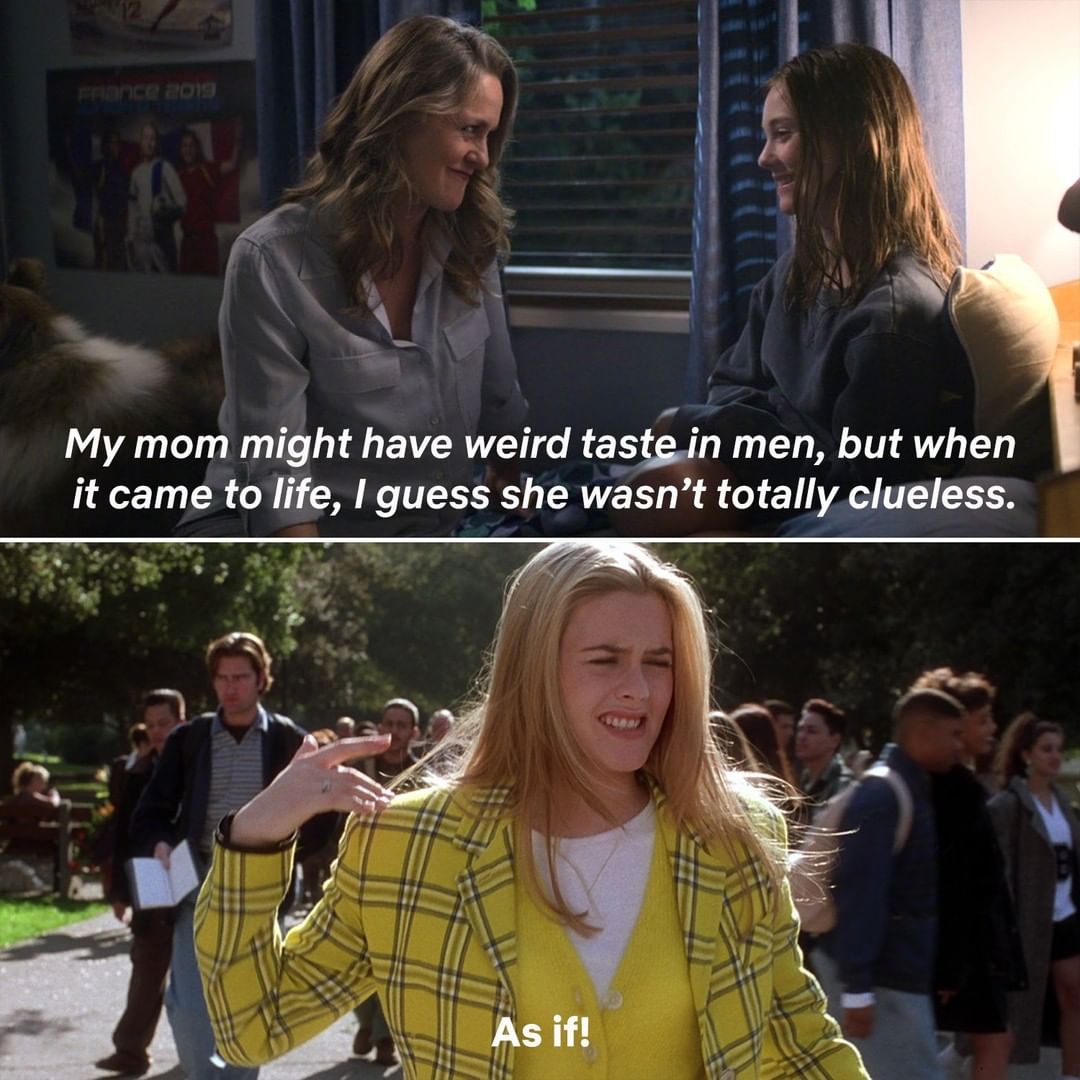 I may have screamed!
Have a great weekend!