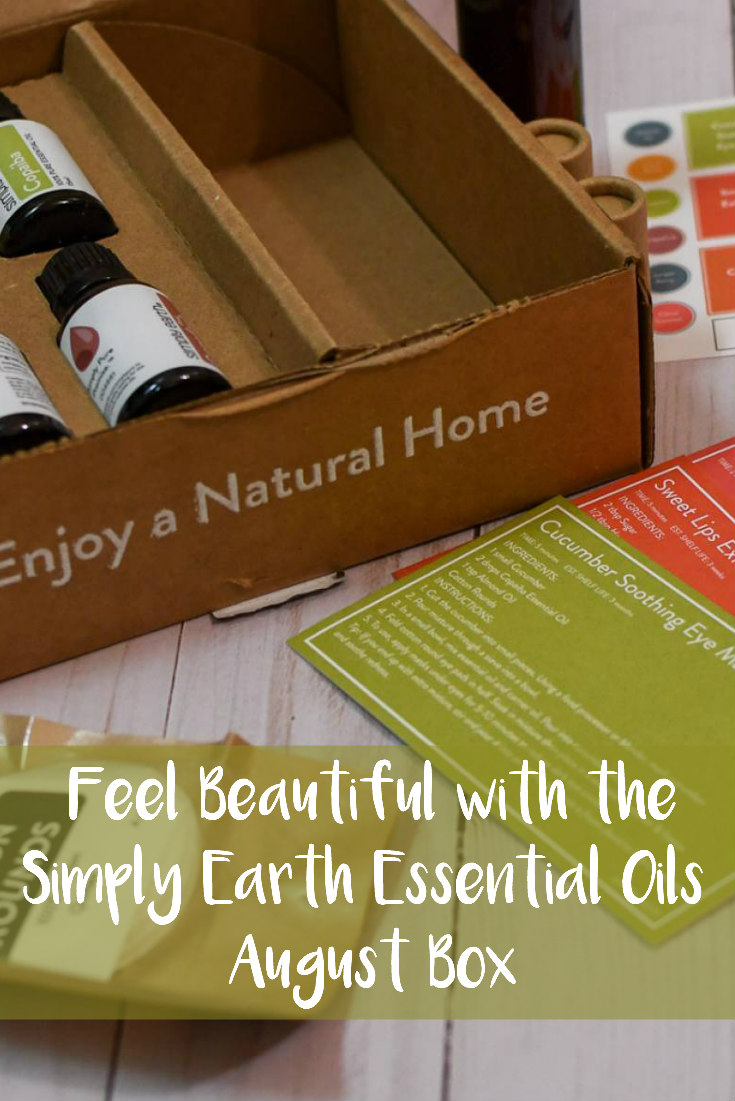 Because you are beautifully and wonderfully made and who you are is beautiful, Simply Early Essential Oils has curated an August box in the theme Hey Beautiful! Simply Earth's recipe formulator is a certified aromatherapist and she chose the August recipes to help let your natural beauty shine. Let's take a look at what's in the August box!
This post is in collaboration with Simply Earth and contains affiliate links. I received this box in exchange for my review and all opinions are my own. You can use my code NOTINJERSEYFREE to receive a $40 gift card to Simply Earth with your first box purchase!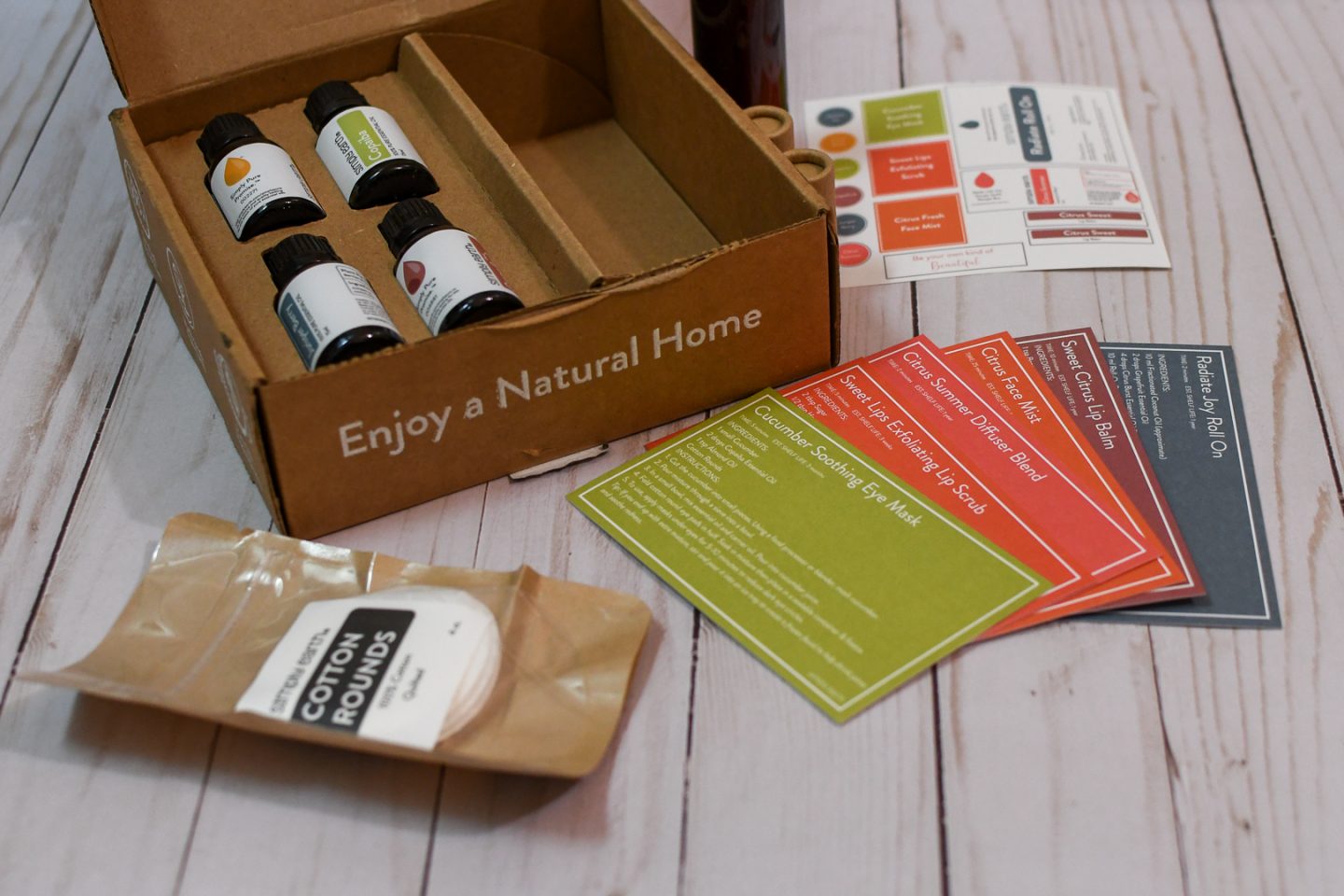 Each month, Simply Earth's boxes come with 4 essential oils, 6 recipes to go along with them, and other supplies needed for the recipes of the month. Plus, when you get your first recipe box, you will also receive the Big Bonus Box, which contains items that you can use along side your monthly boxes, such as empty bottles and carrier oils.
What's in the Simply Earth August Essential Oils Box?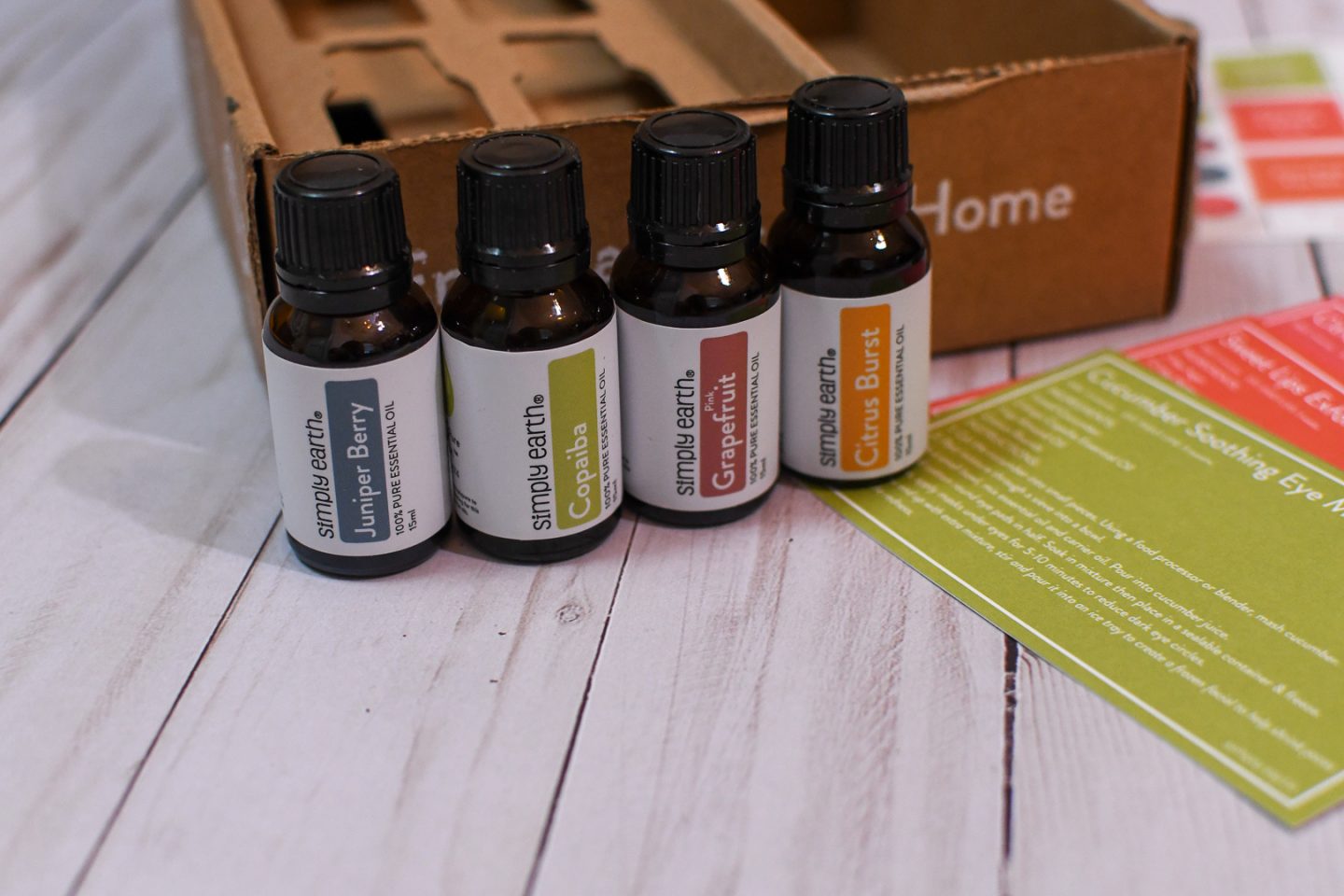 Simply Earth's August Essential Oils box contains essential oils that you can use to let your natural beauty shine!
Juniper Berry Essential Oil: Used for its medicinal and culinary purposes, juniper berry offers countless benefits including calming nervous tension, soothing sore muscles and joints, increasing focus, and supporting respiration.
Copaiba Essential Oil: Copaiba is used mostly for emotional well-being as well as seasonal threats and body aches.
Grapefruit Essential Oil: With benefits from clearing skin to rejuvenating dull hair, grapefruit is also known for to uplift, energize, and support mental focus.
Citrus Burst Essential Oil Blend: Citrus Burst Essential Oil Blend adds an uplifting boost when diluted in your favorite body care products or added to your favorite homemade cleaning products.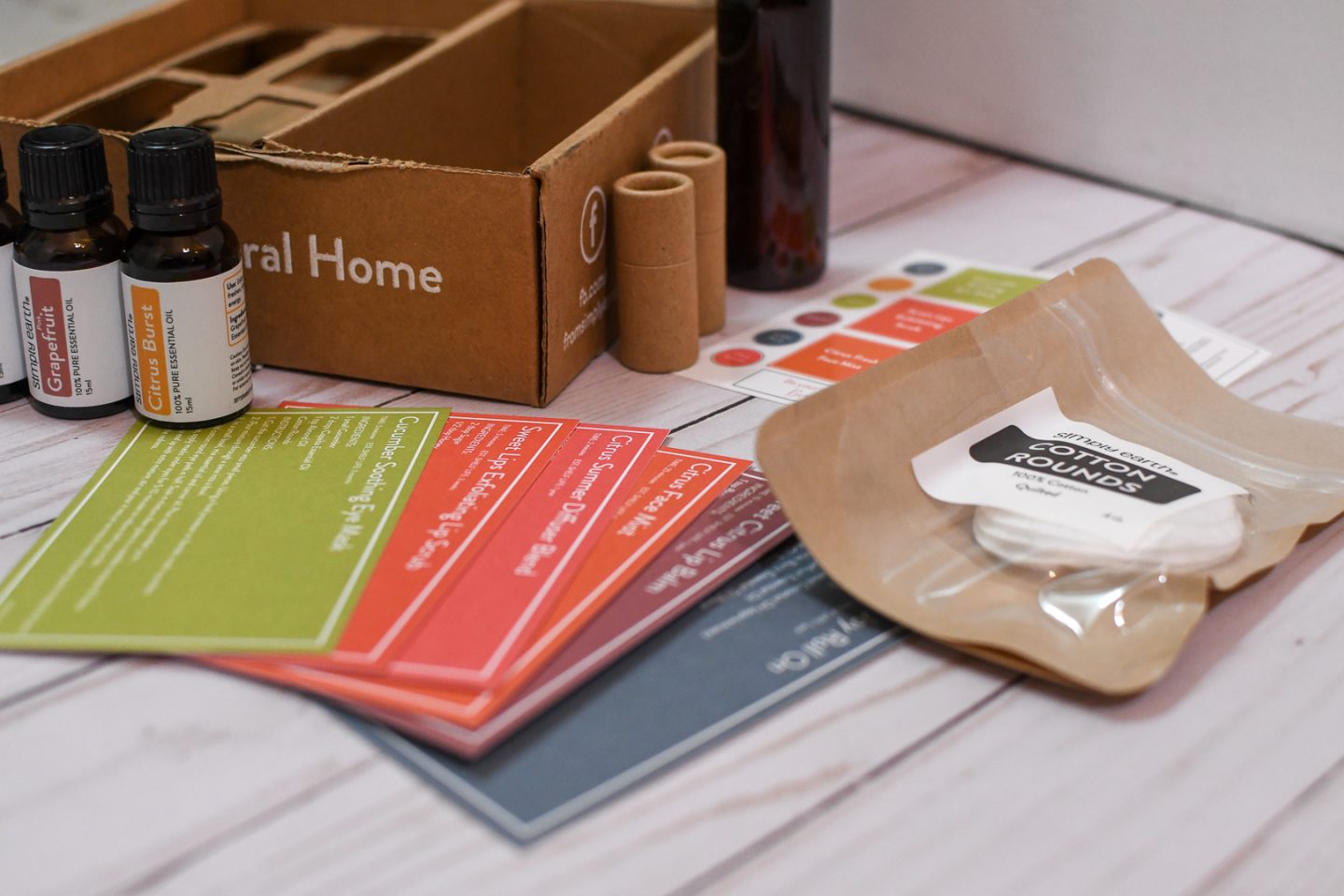 What Extras are in the August Simply Earth Essential Oils Box?
The August box comes with lip balm tubes, cotton rounds, and a spray bottle for use with the included recipes.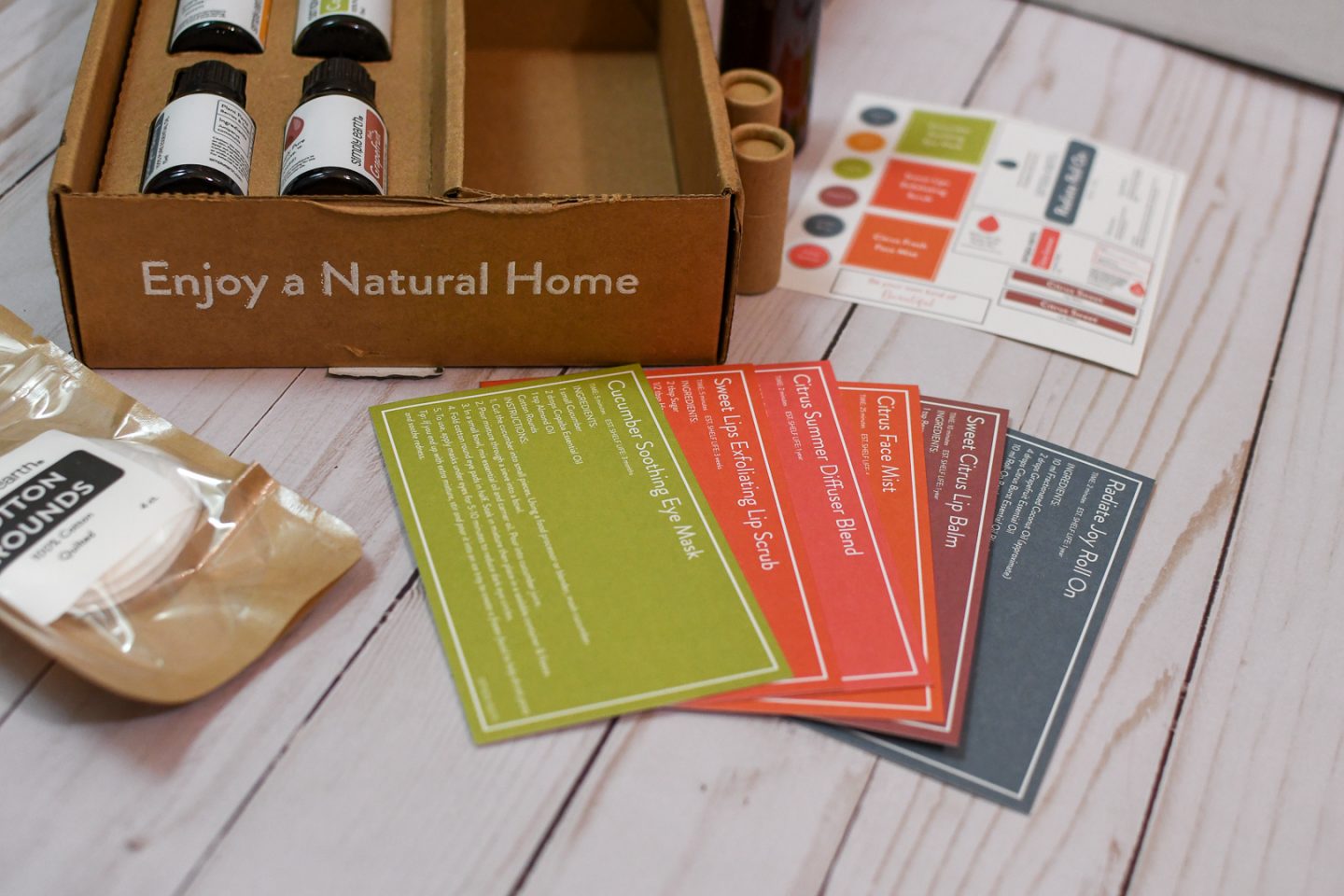 What Recipes are in the August Simply Earth Essential Oils Box?
Radiate Joy Roll On
Cucumber Soothing Eye Mask
Sweet Lips Exfoliating Lip Scrub
Citrus Summer Diffuser Blend
Citrus Face Mist
Sweet Citrus Lip Balm
What Additional Items are Needed to Create These Recipes?
Each recipe requires you to use items that come in your monthly box, but may also use a carrier blend. Plus, what about roll on bottles? All of this will come in your Big Bonus Box that you get along with your first order. Items that are not in the bonus box or the monthly box are starred and they include easy to find ingredients such as Epsom salt, sugar etc. This month some of the items you need are a coffee filter, a small jar, and a cucumber.
How Much Does This All Cost?
A monthly box from Simply Earth costs $39 per month. With your first month's box you will receive your Big Bonus Box, which contains a value of an additional $40 of products. Plus, when you use my code NOTINJERSEYFREE, you will receive a $40 gift card that you can apply to your next box – essentially another box for free! PLUS if you join today and use the code AMBFREEOCEAN, you will get a free ocean scent basic set. This code is good until 7/28.
These affordable essential oils and recipe boxes can help you transition to a toxin-free home!