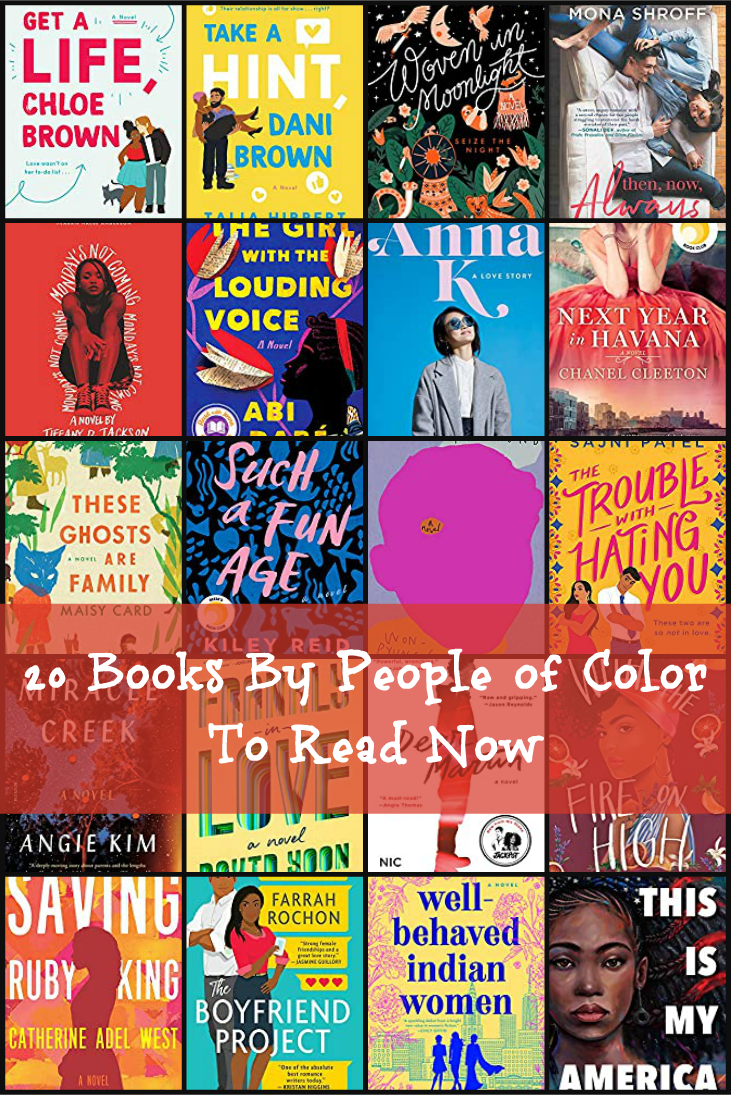 If you want to learn more about people of color and lives of those who may have different experiences from you, books are a great place to start. There are so many amazing books by people of color that you can add to your reading lists right now. For this list, I am focusing on fiction books, although there are plenty non fiction books that are important to read as well. As always, the Amazon links to the books I've read are affiliate links and if you use them and make a purchase, I may receive a small commission.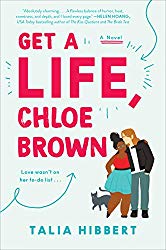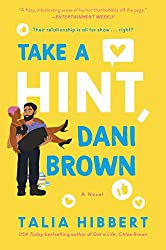 Title: Get a Life, Chloe Brown and Take A Hint Dani Brown
Author: Talia Hibbert
Genre: Rom Com
Publisher: Avon, 11/5/19 and 6/23/20
These two romance books feature sisters who are black. Both are in biracial relationships with the men featured in their respective books. Chloe has fibromyalgia. Dani is bisexual. There are many types of people represented in Talia's books and I can't wait to read about the third sister, Eve Brown, when her book is published.
---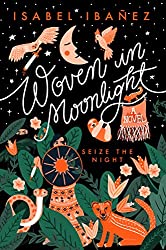 Title: Woven in Moonlight
Author: Isabel Ibañez
Genre: YA Fantasy
Publisher: Page Street Kids, 1/7/2020
This immersive fantasy is inspired by Bolivian culture and written by the daughter of Bolivian immigrants. The descriptions were lovely and the culture described was vivid. There is even a glossary of the various foods that were mentioned in the book. The story involves a king who has usurped the throne. In doing so, Ximena's people were driven from the land. In order to protect the true royal line, Ximena became a decoy for the Condesa. Both she and Catalina, the real Condesa, are hoping to seek revenge on the king and his people. But when Ximena is summoned to the king's castillo, she realizes that not all of the Llacsans are as evil as she imagined. And she must decide if she truly wants to risk hurting more people in order to take back the throne for Catalina.
---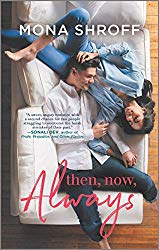 Title: Then, Now, Always
Author: Mona Shroff
Genre: Romance
Publisher: HQN, 1/22/20
This second chance romance is written by an author who is Indian about a couple who are Indian. I really enjoyed the bits of Indian culture included in this book! Sam and Maya were together when they were younger. Sam is now engaged to another woman, but reuniting with Maya brings back all the memories of their romance. One of their major obstacles in the past was their cultures and families, and now Samantha brings an added dimension to their reconnection. This book was sweet and worthwhile if you like romantic books.
---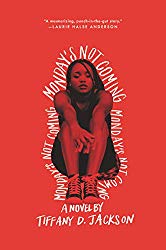 Title: Monday's Not Coming
Author: Tiffany D. Jackson
Genre: YA
Publisher: Katherine Tegen Books, 5/22/18
Tiffany D. Jackson is an amazing voice in teen fiction whose other books I can't wait to read. This book looks at the harsh reality of overlooked children. Not only has Monday gone missing and no one seems to care, Claudia herself has trouble in school and not one teacher has realized. Claudia has a lot of support from her parents, her dance class, her church, and her friend Michael, but without Monday, it all feels a little too late. This book contains depictions of child abuse.
---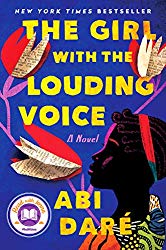 Title: The Girl With The Louding Voice
Author: Abi Dare
Genre: Contemporary Fiction
Publisher: Dutton Books, 2/4/20
Abi Dare is Nigerian and writes about Adunni, a young Nigerian girl who is sold into marriage to support her family. When she has to run away from her husband, she is enslaved by a rich family where she is beaten and treated very badly. Adunni believes in having a voice and with the help of the family's cook and driver as well as a lovely neighbor, she grows her voice through learning. There is a lot of hope in this book, and while there are descriptions of abuse, Adunni is one of the lucky ones.
---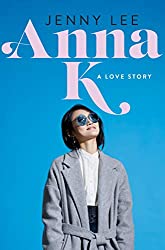 Title: Anna K
Author: Jenny Lee
Genre: YA
Publisher: Flatiron Books, 3/3/20
Anna K is a retelling of Anna Karenina in which the characters are turned into rich teens in New York City. The main character is Korean American as is the author. There is plenty of drugs and sex in this book and I would say it's an older YA. It deals with issues of mental health, drug addiction, etc. I liked that there were Jewish characters in this book. I also liked the ending, which wasn't what I'd been expecting!
---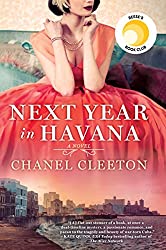 Title: Next Year in Havana
Author: Chanel Cleeton
Genre: Historical Fiction
Publisher: Berkley, 2/6/18
Chanel Cleeton is Cuban American and writes about Cuban American families. This historical fiction book is about the Cuban Revolution as a granddaughter takes a look back at her grandmother's life in Cuba.
---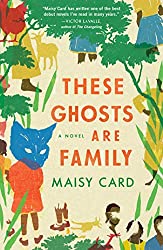 Title: These Ghosts Are Family
Author: Maisy Card
Genre: Contemporary / Historical Fiction
Publisher: Simon & Schuster, 3/3/20
Maisy Card was born in Jamaica and writes this book about many generations of a Jamaican family. This book had an interesting format telling various stories from one family throughout its history.
---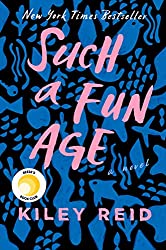 Title: Such A Fun Age
Author: Kiley Reid
Genre: Contemporary Fiction
Publisher: G.P. Putnam's Sons, 12/31/19
Kiley Reid is a black writer who writes about a young black woman and the ways that black women are treated in society today. One of the characters treated black women as there to serve her as staff and another character used them to make himself look better. I found this book to be a great look at society from the eyes of these characters.
---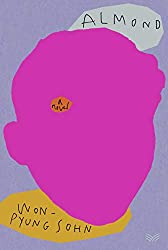 Title: Almond
Author: Won-Pyung Sohn
Genre: YA Contemporary Fiction
Publisher: HarperVia, 5/5/20
Won-Pyung Sohn is Korean and this book is a translation from the Korean. This book is a touching look at a difficult adolescence and human nature. It is interesting to read a narration by someone who has little emotion, but the writing makes you understand and appreciate Yunjae's experiences.
---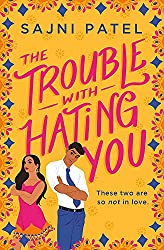 Title: The Trouble With Hating You
Author: Sajni Patel
Genre: Rom Com
Publisher: Forever, 5/12/20
Sanjni Patel is Indian and writes about an Indian couple. Liya doesn't want to be married off by her family and therefore automatically hates Jay when he comes to dinner. Soon he helps her out after a bad date and her feelings start to change. Liya has abuse in her past and Jay has loss in his, which makes them both hurt people who need each other to heal. I really liked this romance! I was also excited that Liya's friend Preeti will be featured in the sequel to this one!
---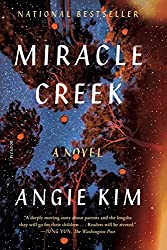 Title: Miracle Creek
Author: Angie Kim
Genre: Contemporary Fiction
Publisher: Picador, 4/20/20
Angie Kim is from South Korea and writes this book about a Korean family. This mystery kept me turning the pages and trying to figure out who was guilty in this courtroom suspense. All of the characters were keeping secrets and almost all of them gave me some reason to suspect them. I did guess who was ultimately responsible, but not how the situation came to be what it was. This would make a great book group read.
---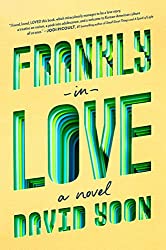 Title: Frankly In Love
Author: David Yoon
Genre: YA
Publisher: GP Putnam's Sons Books for Young Readers, 9/10/19
David Yoon is Korean and writes about the experiences of the child of Korean immigrants. I enjoyed this cute and sweet YA book about a boy coping with his Korean heritage while living in the USA. I thought this book was written creatively. It had some good commentary on race. Although it is somewhat of a romance, it was mostly clean and also revolved around Frank's relationship with his parents. I would recommend this to those who like YA books.
---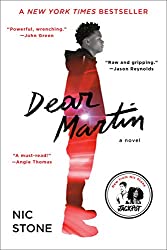 Title: Dear Martin
Author: Nic Stone
Genre: YA
Publisher: Crown Books for Young Readers, 10/17/17
Nic Stone is a black writer who has written an important book about growing up black in America. This book addresses many issues from police brutality to the microaggressions black teens hear from their peers on a regular basis.
---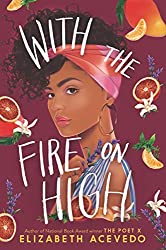 Title: With The Fire on High
Author: Elizabeth Acevedo
Genre: YA
Publisher: Quill Tree Books, 5/7/19
Elizabeth Acevedo has two other books that I plan to read soon. She is Dominican American and writes for young adults. With The Fire on High is about Emoni, a teenage mom who loves to cook. She is a senior in high school and trying to figure out what she will do once she graduates. This was a well written book and I can't wait to read more by her.
---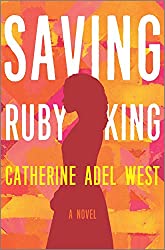 Title: Saving Ruby King
Author: Catherine Adel West
Genre: Contemporary / Literary Fiction
Publisher: Park Row, 6/16/20
Catherine Adel West is a black writer and Saving Ruby King is her debut. Ruby's mom was killed and now Ruby might be in danger, as her father has been abusive towards both her and her mother in the past. This multi generational story with multiple viewpoints, including the voice of the church that watches it all, tells the history of abuse in a family in the south side of Chicago.
---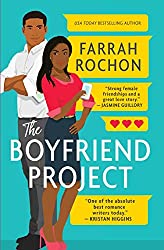 Title: The Boyfriend Project
Author: Farrah Rochon
Genre: Rom Com
Publisher: Forever, 6/9/20
Farrah Rochon writes romance novels featuring black characters. In The Boyfriend Project, Samiah meets London and Taylor and they make a vow not to date for 6 months while they work on their personal goals. However, Samiah then meets Daniel and their attraction is too deep for either of them to ignore.
---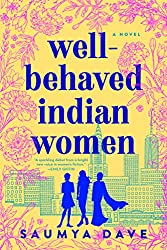 Title: Well-Behaved Indian Women
Author: Saumya Dave
Genre: Contemporary / Literary Fiction
Publisher: Berkley Publishing, 7/14/2020
Saumya Dave writes about three generations of an Indian American family. Simran has lived her life as her parents planned for her and is now engaged to her secret high school boyfriend. Her mother, Nandini, is a family physician, while still serving her in-laws and taking care of her home. The book is told from their perspectives, and Nandini's mother Mimi is in the book, but doesn't have her own sections from her viewpoint.
---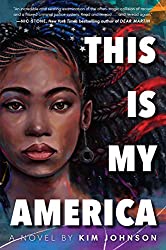 Title: This Is My America
Author: Kim Johnson
Genre: YA
Publisher: Random House Books For Young Readers, 7/28/2020
Kim Johnson's debut novel comes out next week and I highly recommend adding it to your lists! This Is My America was a beautiful and well-written book. Through a fictionalized account of Tracy's family and local community, the reader gets a true to life look at being Black in America today. There are themes around wrongful incarceration, racial injustice, the silencing of Black voices, white supremacy and the KKK, the legacy of slavery, Black Lives Matter, and active engagement in supporting social justice. While some of these topics are upsetting, the book was written with hope for the future.
---
This post includes 20 books by people of color that I read this year alone. There are others that I read in past years that I certainly recommend as well, and many more that are still on my shelves and haven't read yet. Do you have any suggestions to add to this list?