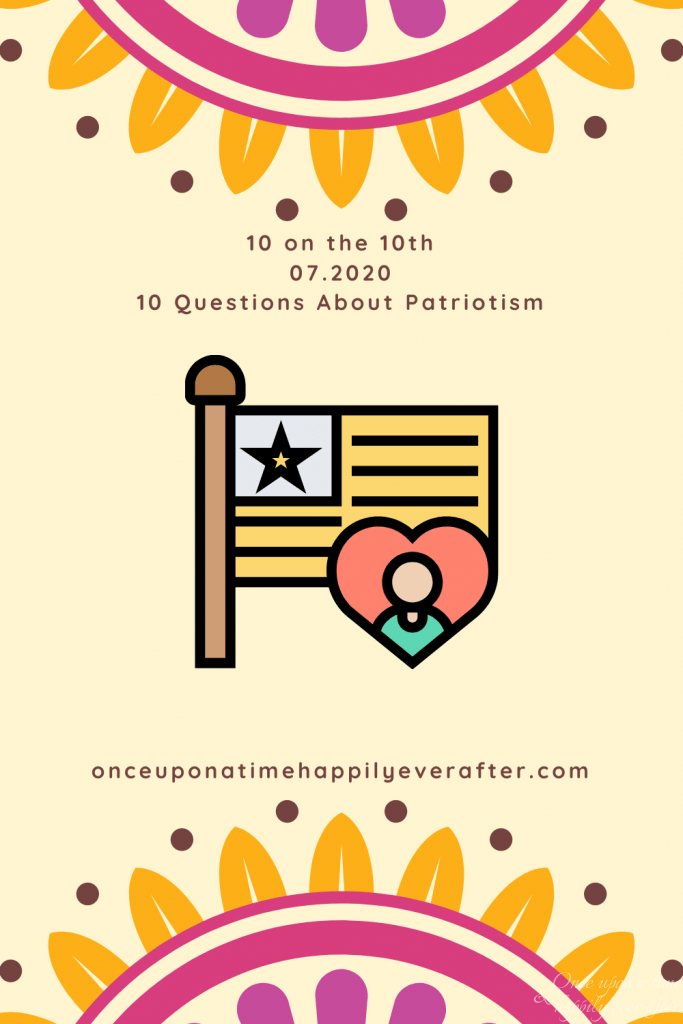 Today I'm linking up with Leslie for her 10 on the 10th link up and answering her 10 questions about patriotism. Honestly, my patriotism has been a little lacking in recent months, as I'm sure many of you understand! When Gabbie and I said we wouldn't celebrate the 4th of July this year, Dave got upset and said we should still love our country. But then he couldn't think of what we should love about it! In any case, here are my answers to Leslie's questions.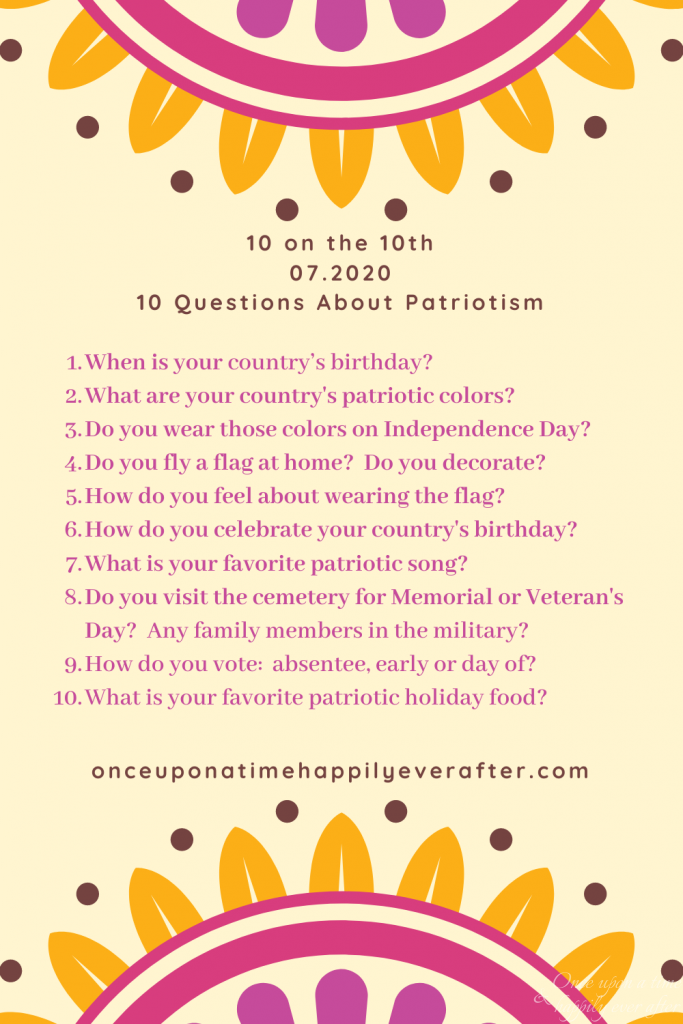 1. When is your country's birthday?
The US celebrates the declaration of independence from England on July 4, 1776.
2. What are your country's patriotic colors?
Red, white, and blue.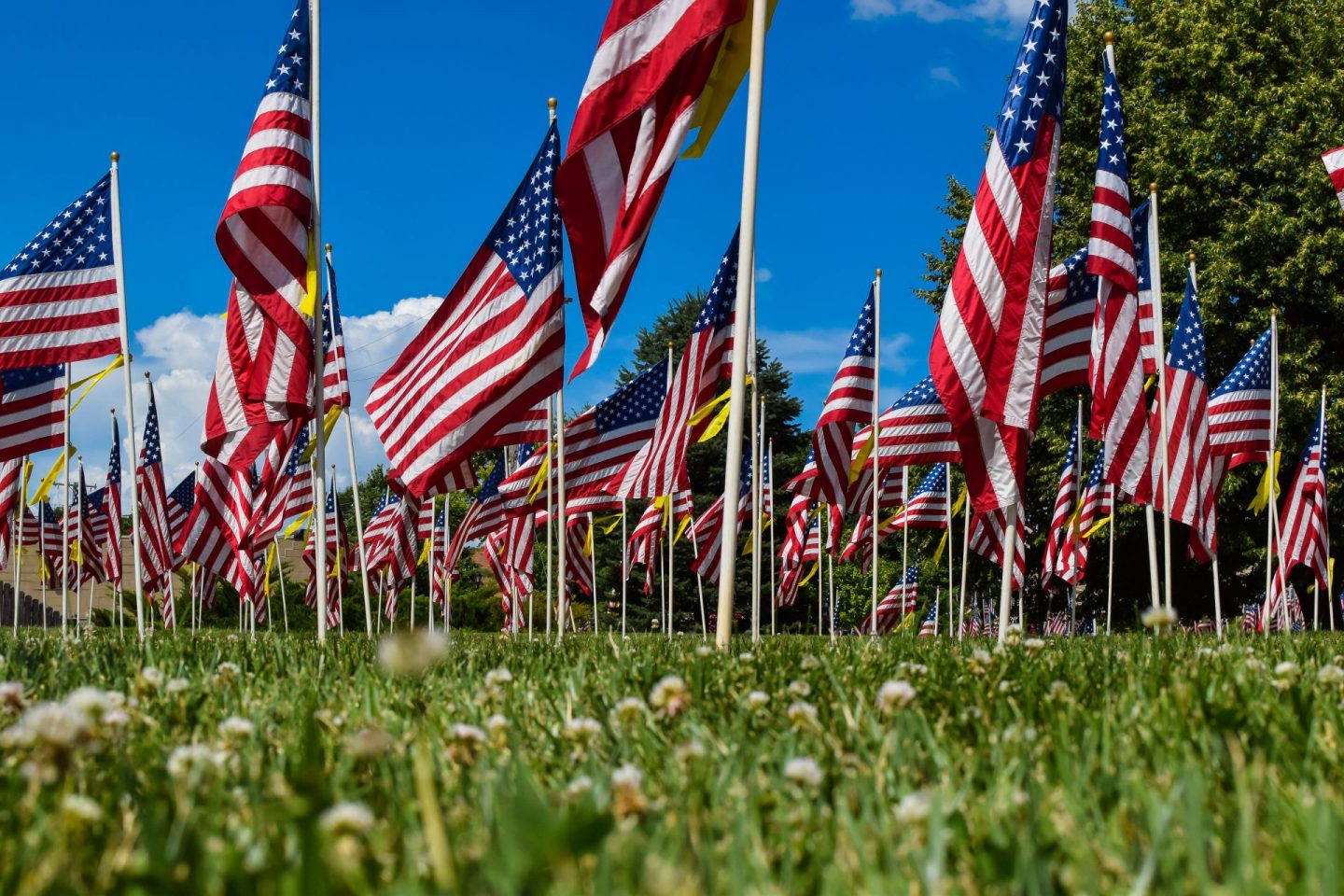 Taken last year.
3. Do you wear those colors on Independence Day?
This year, I did not.
4. Do you fly a flag at home? Do you decorate?
We own a flag, but we haven't put it out since we moved here because we don't have a flag mount. It's on our garage. I decorate for summer, but I didn't put any small flags out this year.
5. How do you feel about wearing the flag?
I think it's weird.
6. How do you celebrate your country's birthday?
In past years, I've celebrated by swimming, eating hot dogs, going to the neighborhood bike parade, going to a local town's festival, and watching fireworks. It helped that everything was canceled this year and I didn't have to choose whether to purposely not celebrate.
7. What is your favorite patriotic song?
This Land Is Your Land.
8. Do you visit the cemetery for Memorial Day or Independence Day? Any family members in the military?
Growing up, my town had a ceremony for Memorial Day. Other than that, I've never gone to a cemetery or memorial on these days. My grandfather and uncle served in the military, but I don't have any current family members serving.
9. How do you vote? Absentee, early, or day of?
I have done early voting in the past. I will probably send for an absentee ballot this year.
10. What is your favorite patriotic holiday food?
I suppose hot dogs!
What about you? Are you patriotic?